覧覧覧覧覧覧覧覧覧覧覧覧覧覧覧覧覧覧覧覧覧覧覧覧覧覧
The Restoration of the 1956 Volkswagen SO30 Krankenwagen / Ambulance.
覧覧覧覧覧覧覧覧覧覧覧覧覧覧覧覧覧覧覧覧覧覧覧覧覧覧
The restoration of the krankenwagen took 6 weeks from 17 March 2005 to 1st May 2005. The reason for this time quick
span was because the bus was booked into the Concour's D'elegance at Stanford Hall on the ?? of May 2005 and i only
picked it up from the dock on the 17th of March !!!
The restoration was quite "light" and was done as sympathetically as possible, as i wanted to preserve the vans 50 year old
feel and patina. The whole van was stripped and cleaned, then all the bits & pieces were cleaned, painted, restored, repaired
or replaced. Below are some photos of its restoration and a brief list of details, of some of the jobs carried out within those
busy couple of weeks.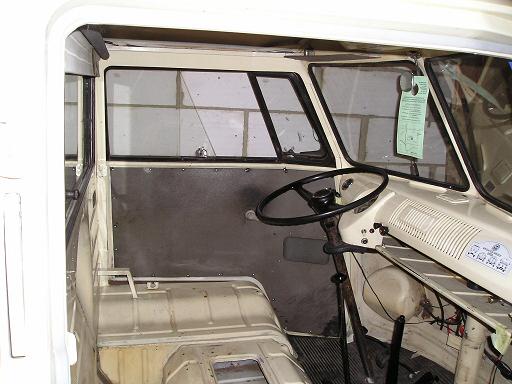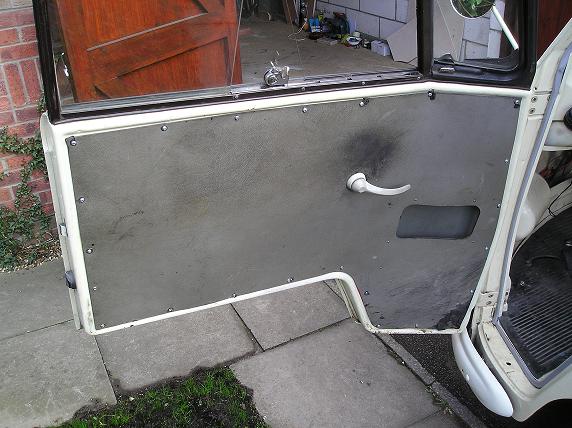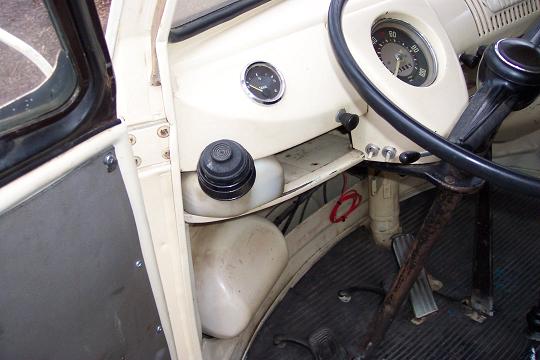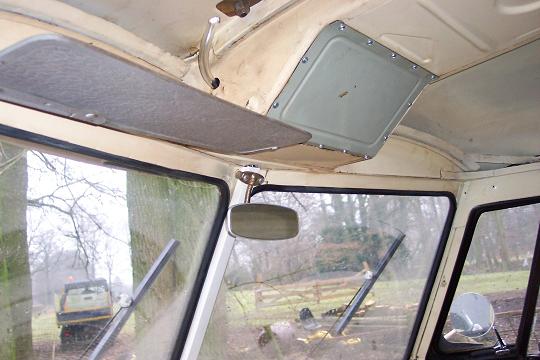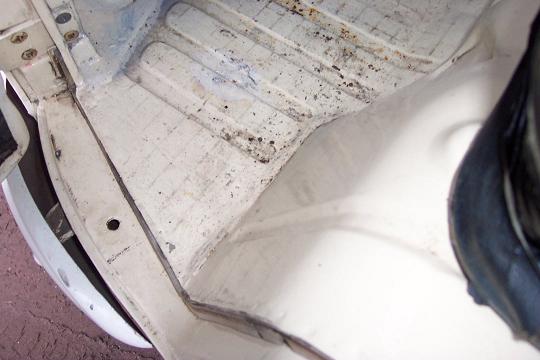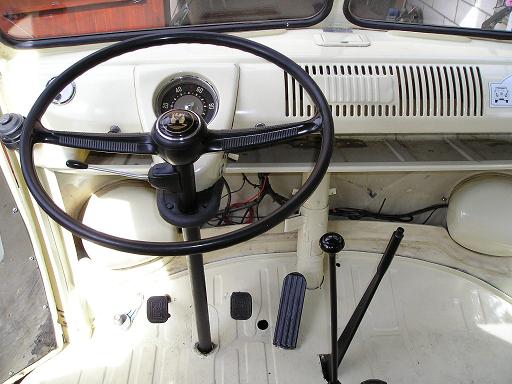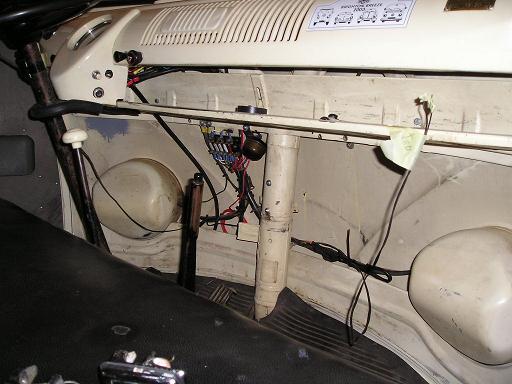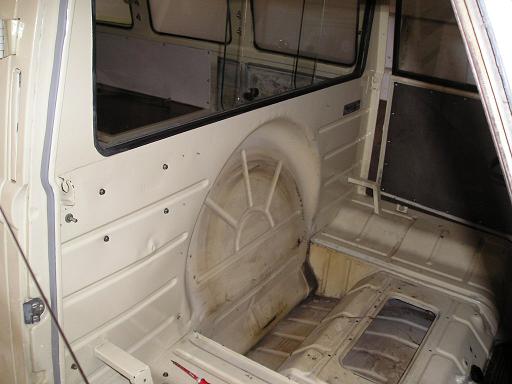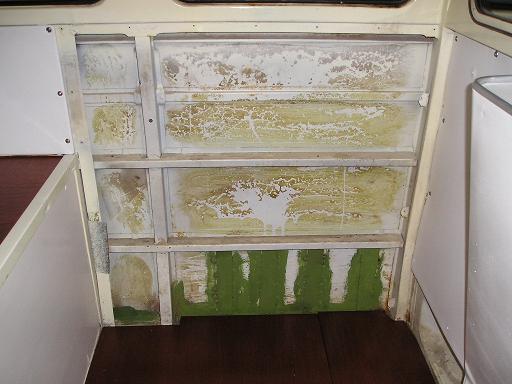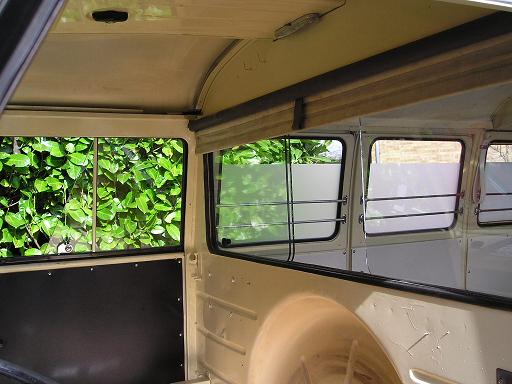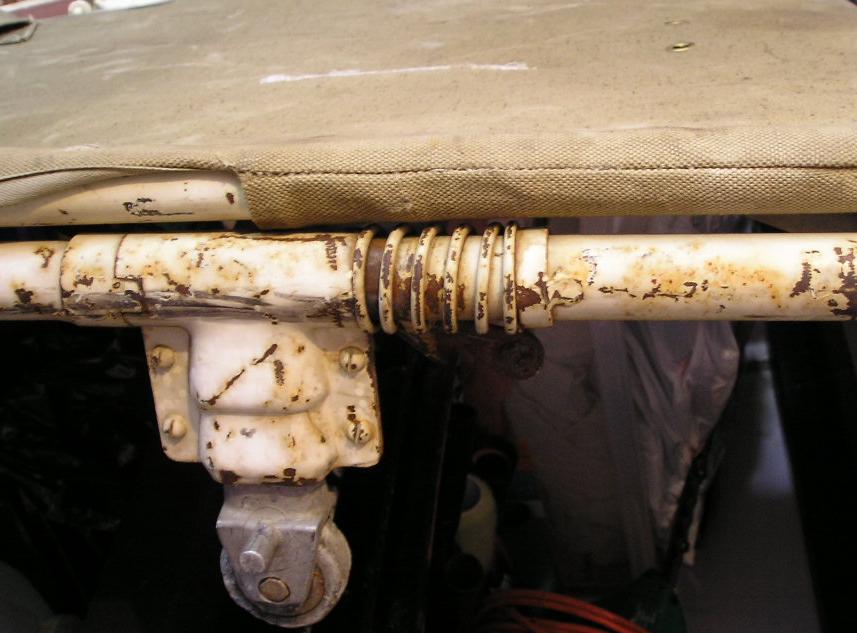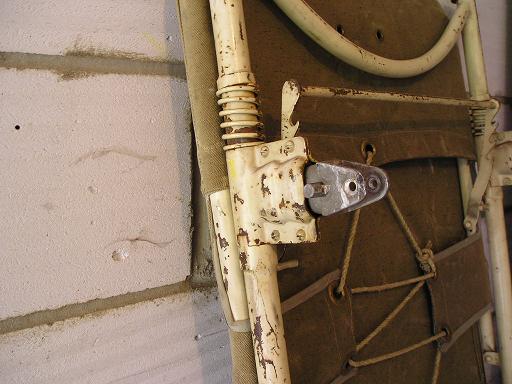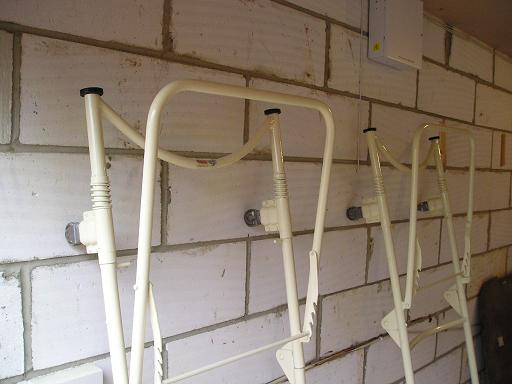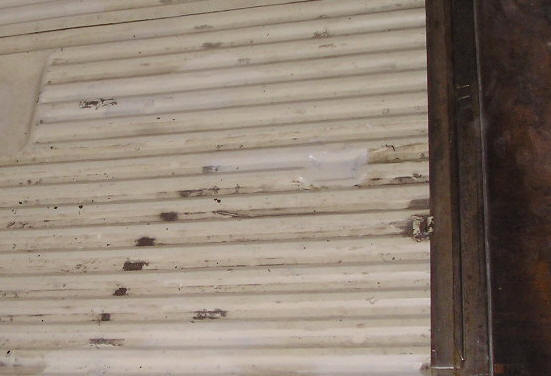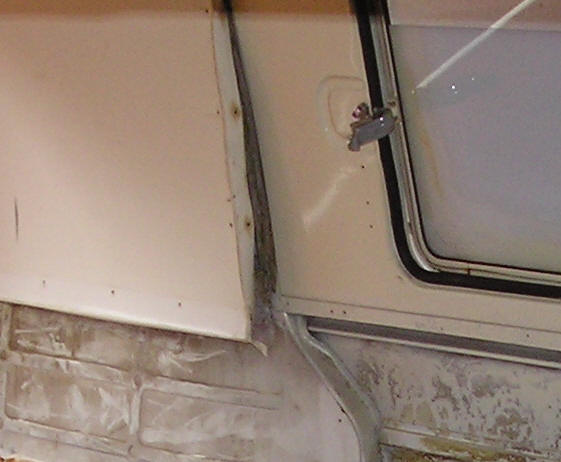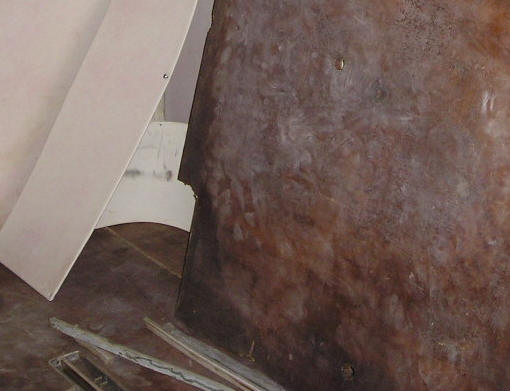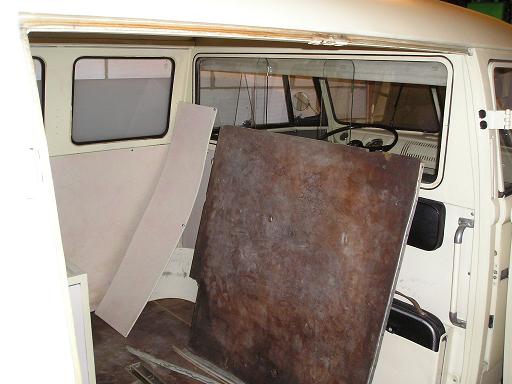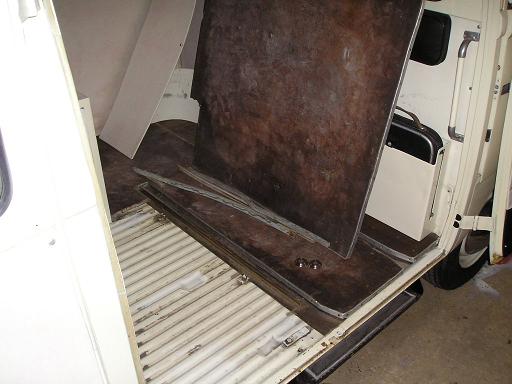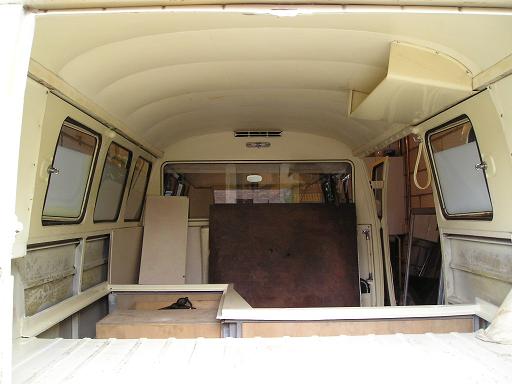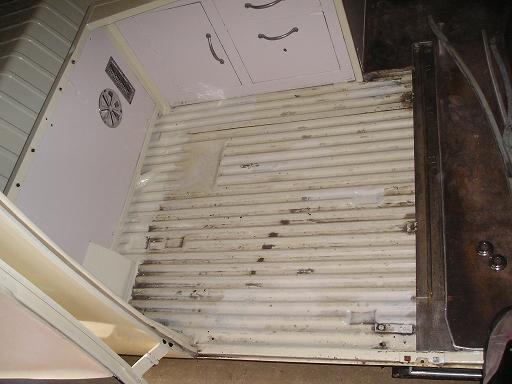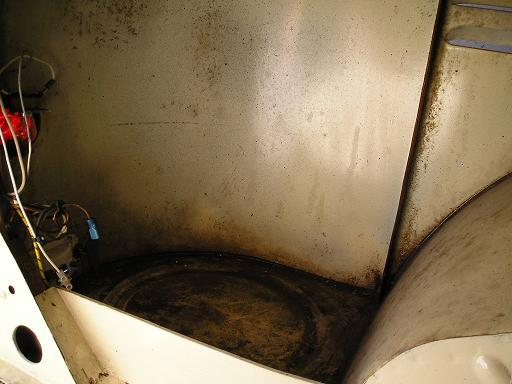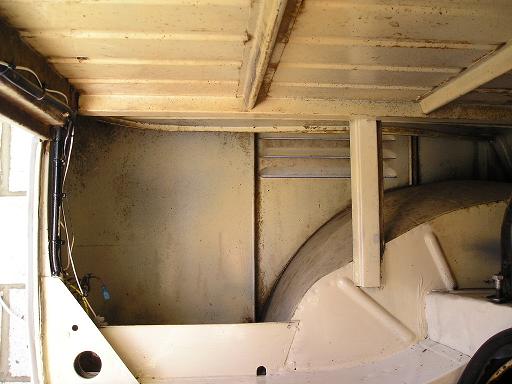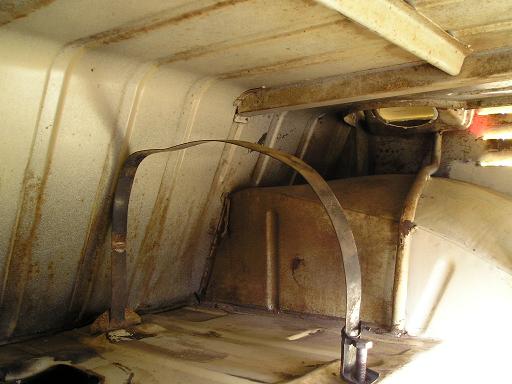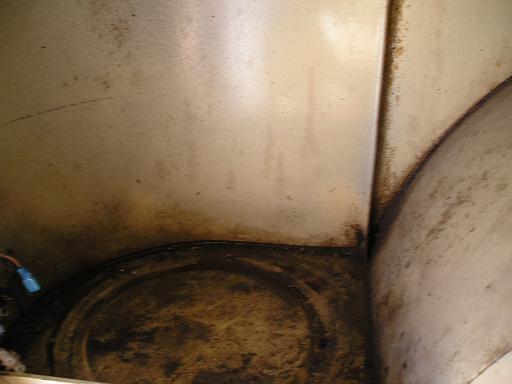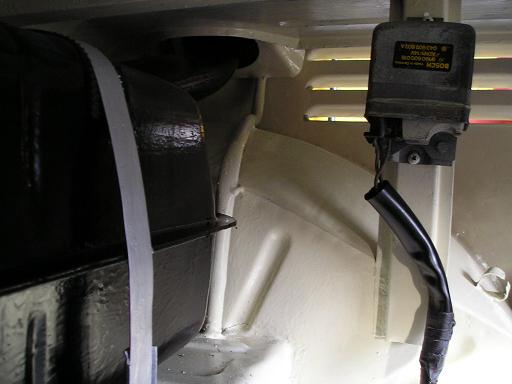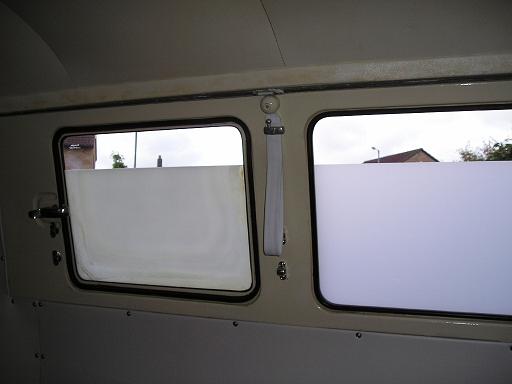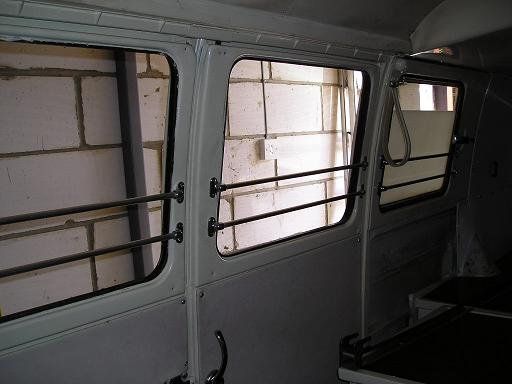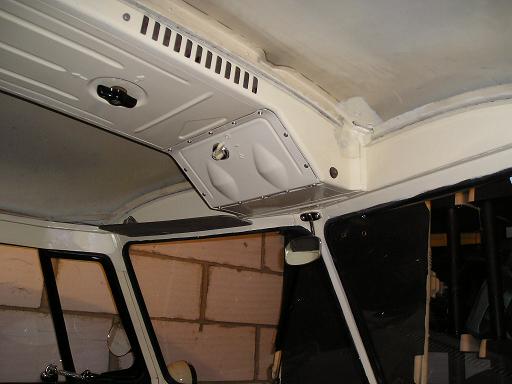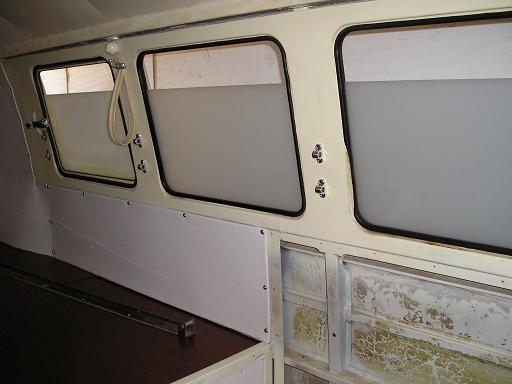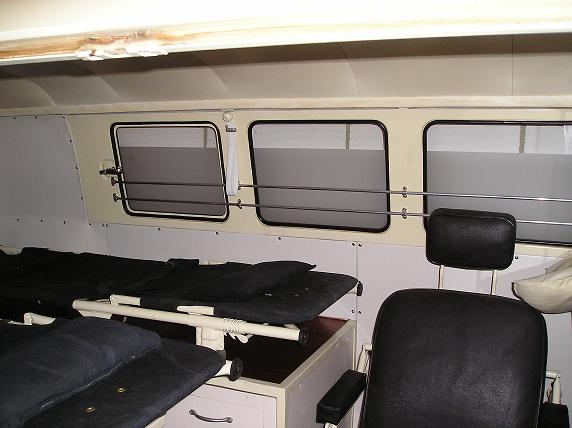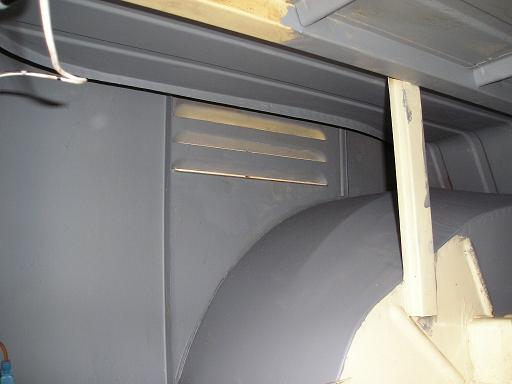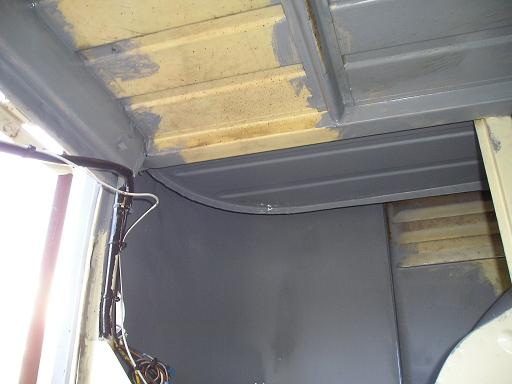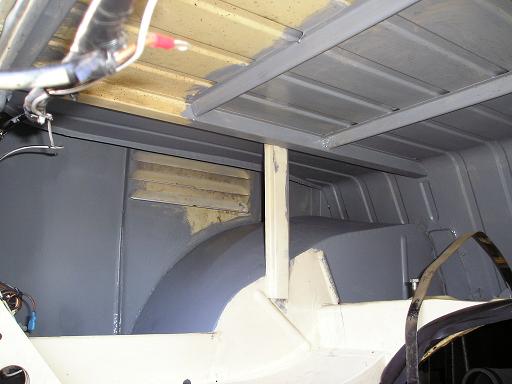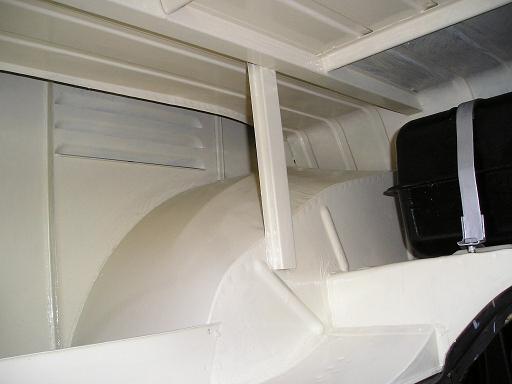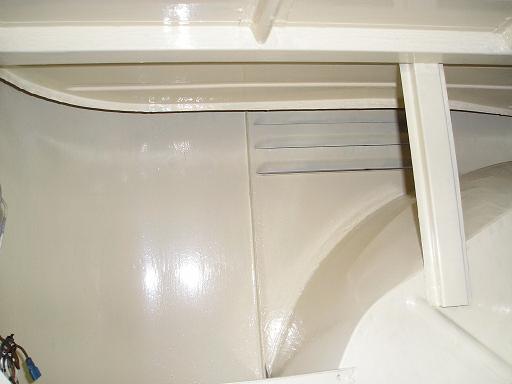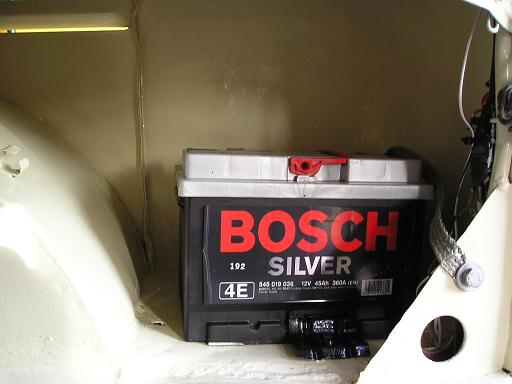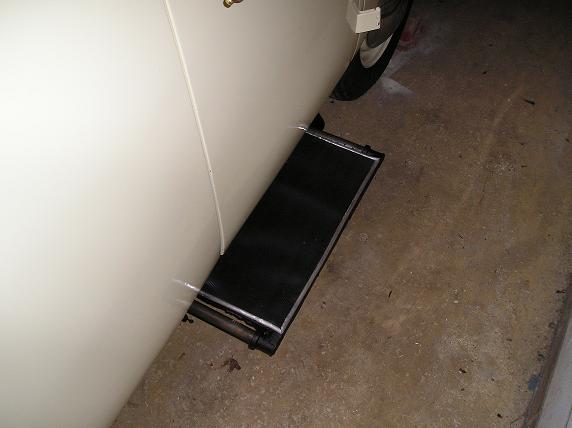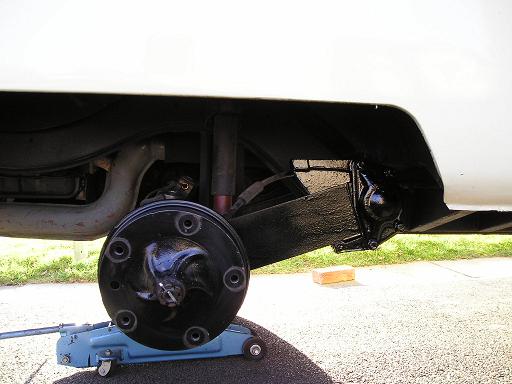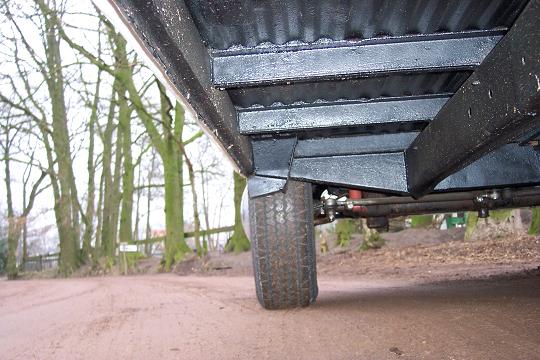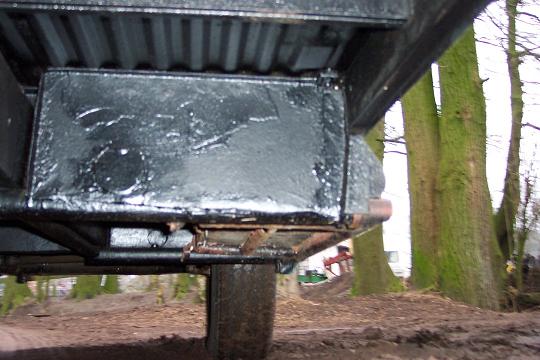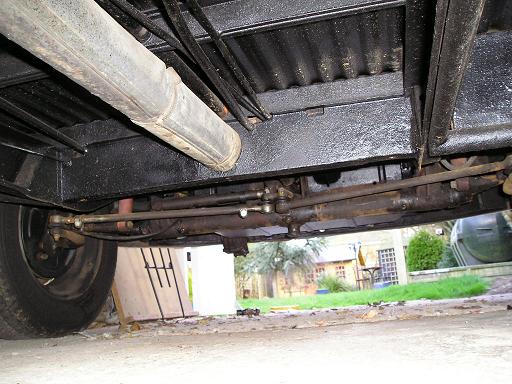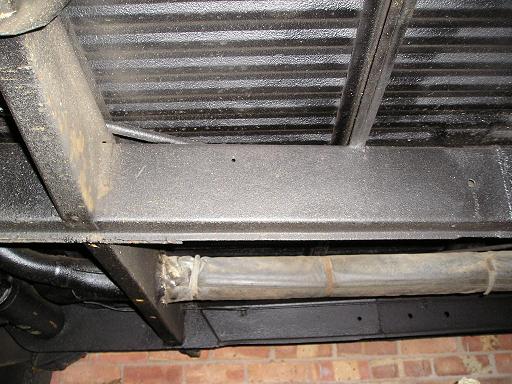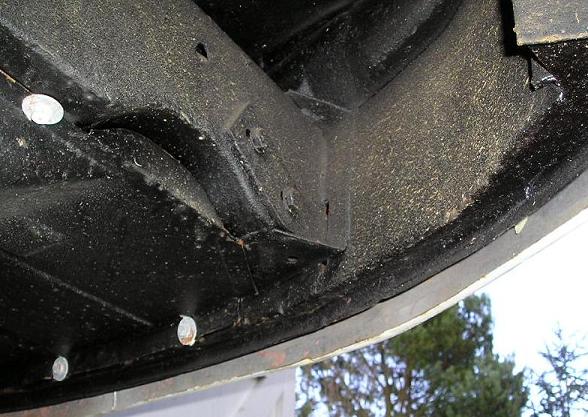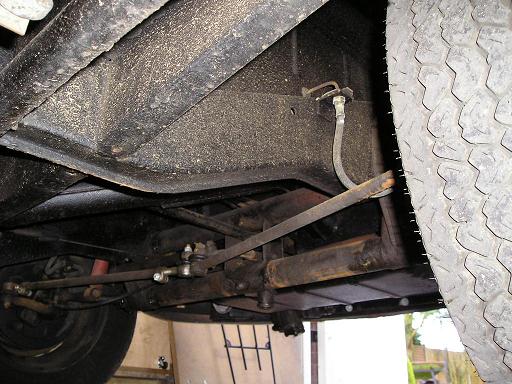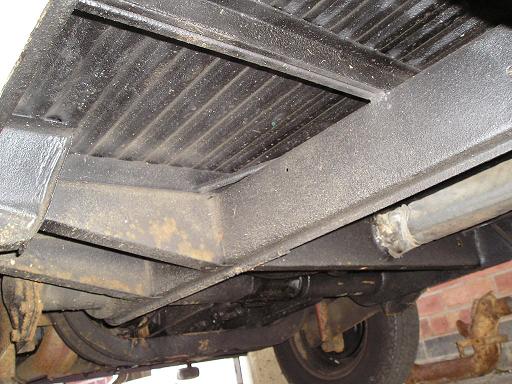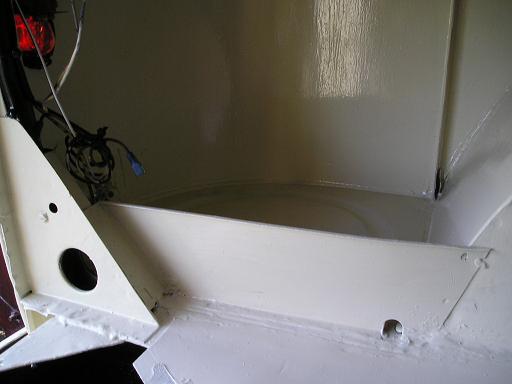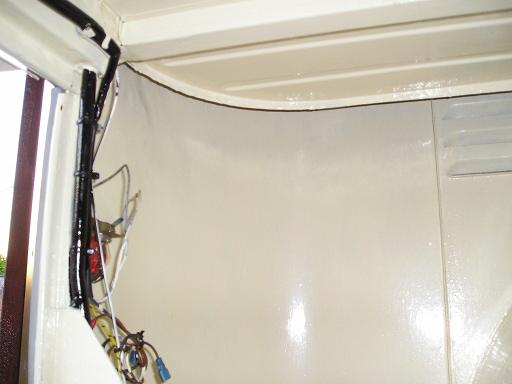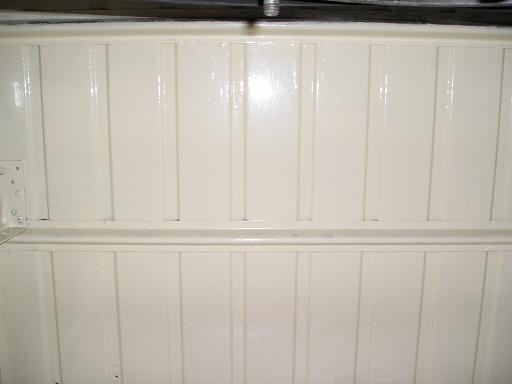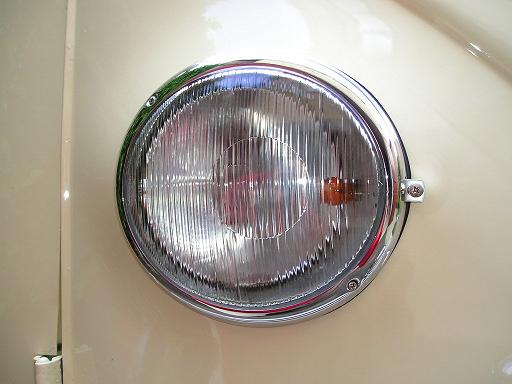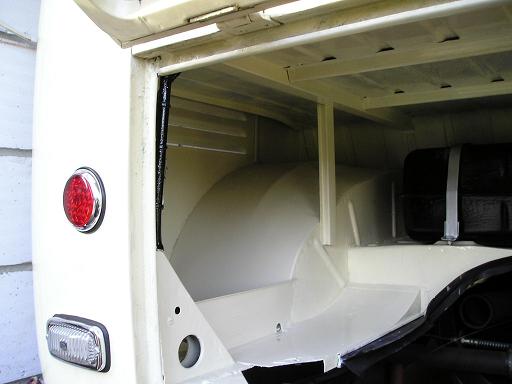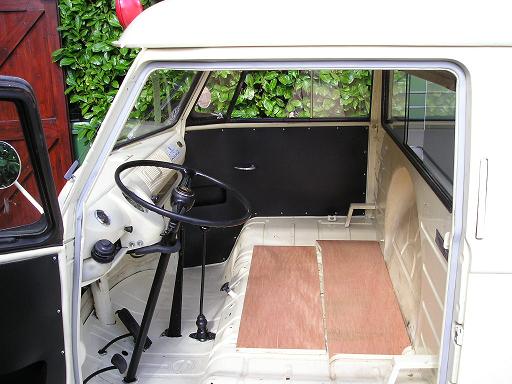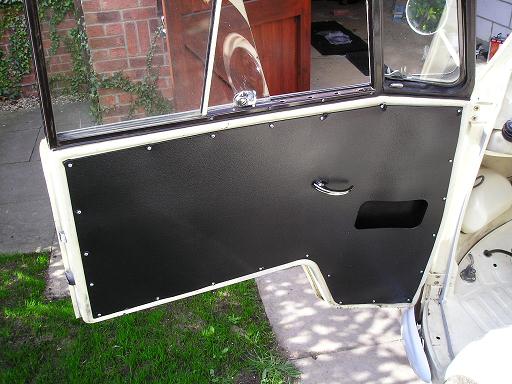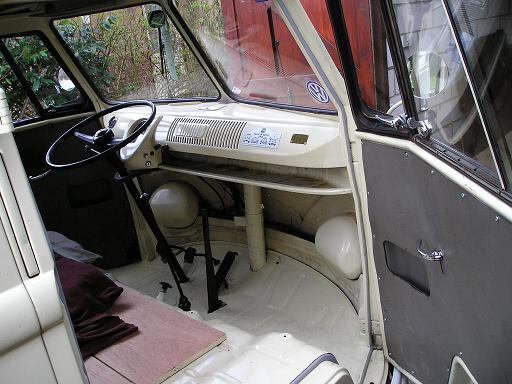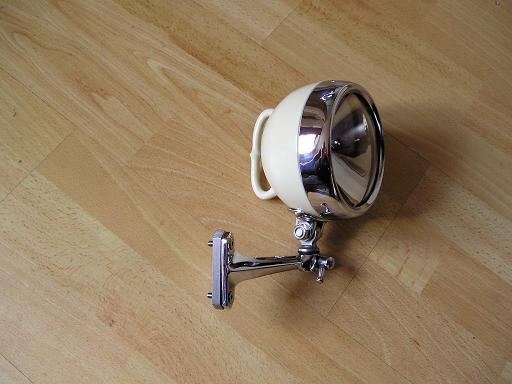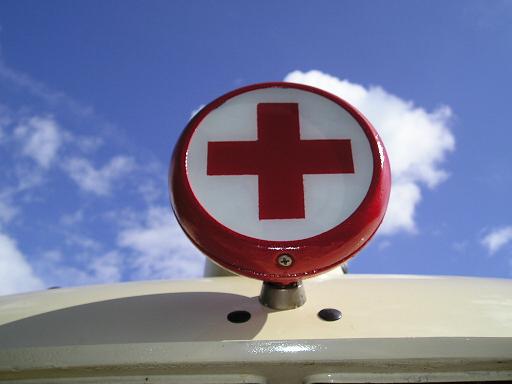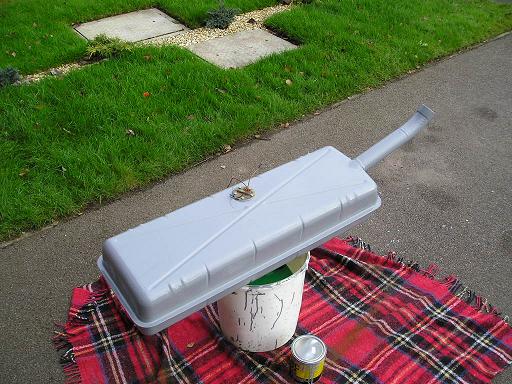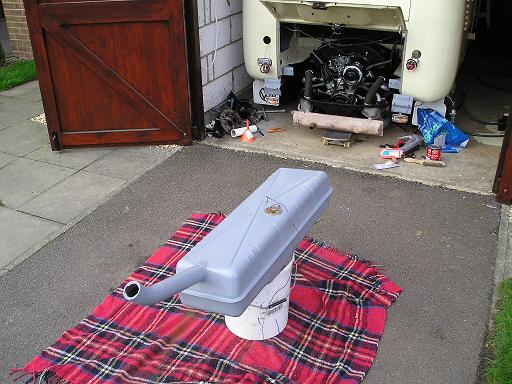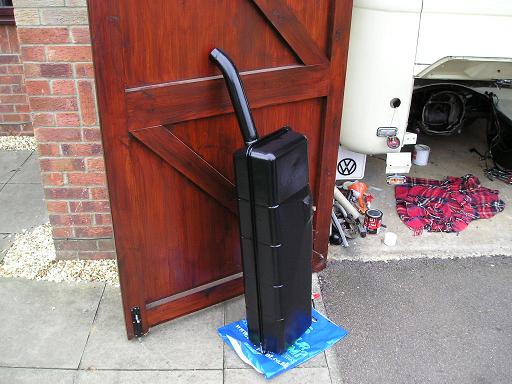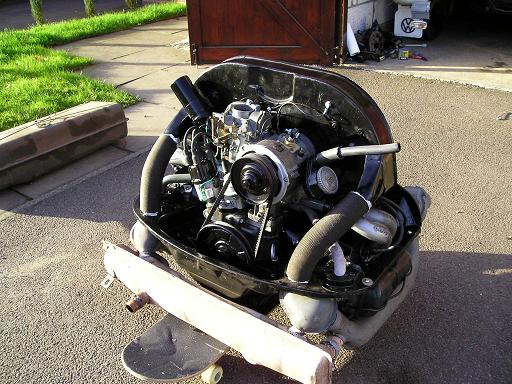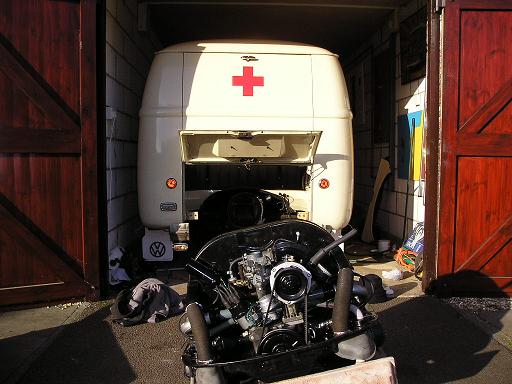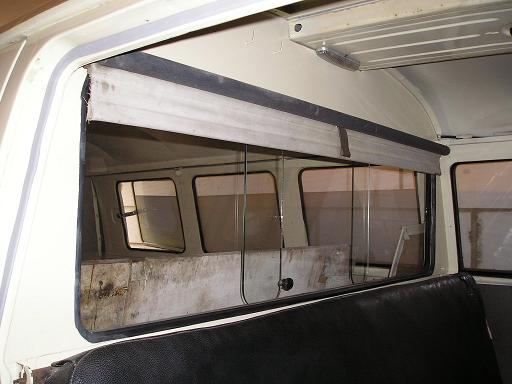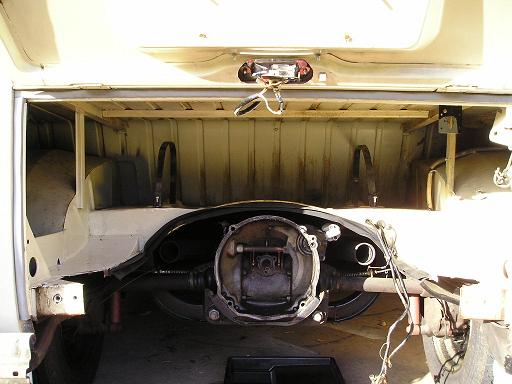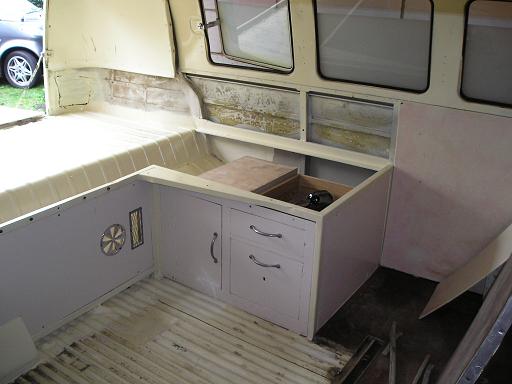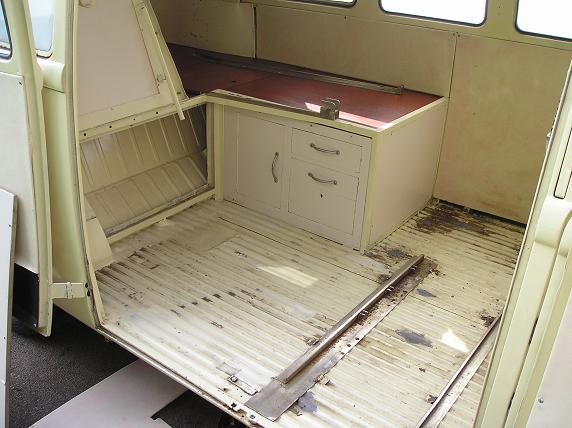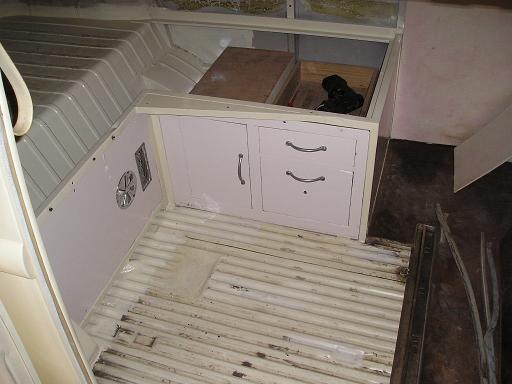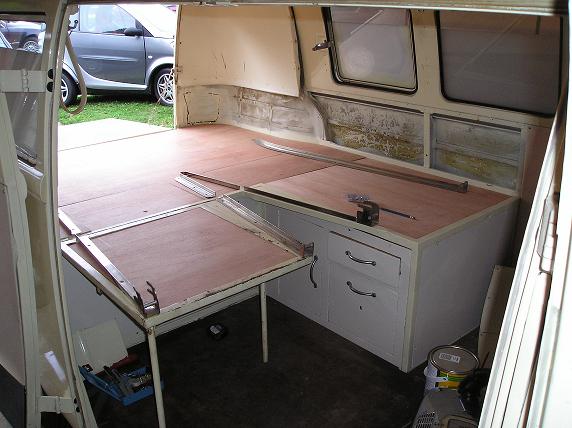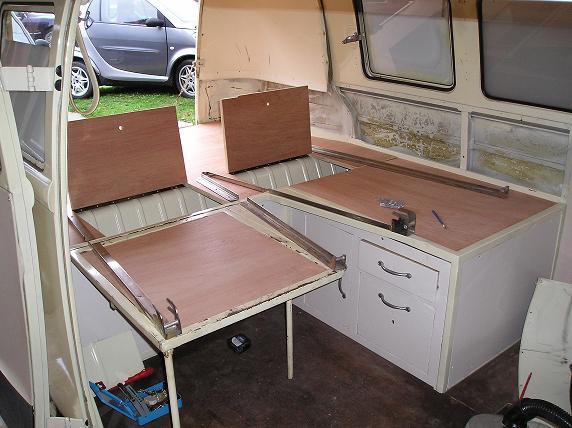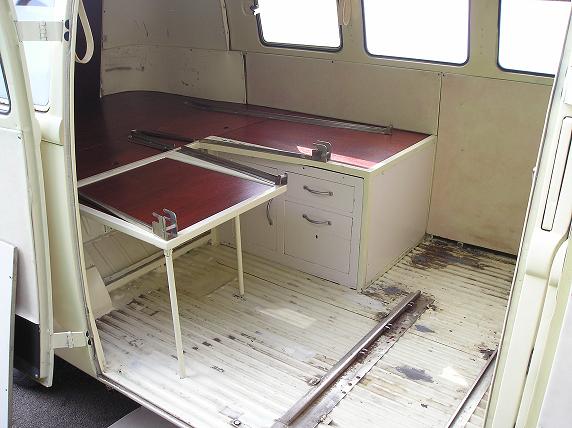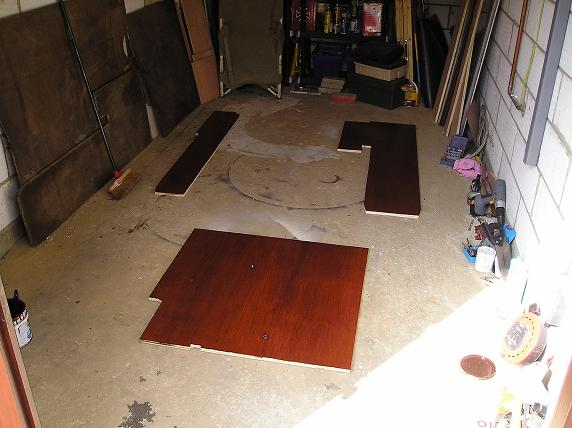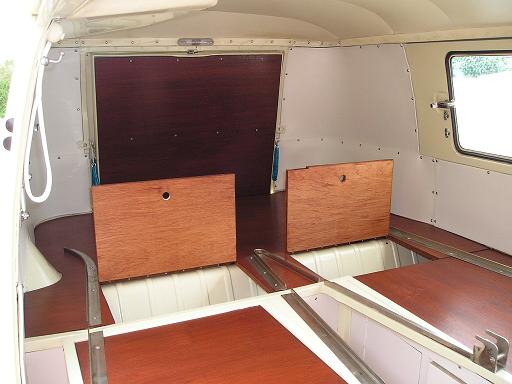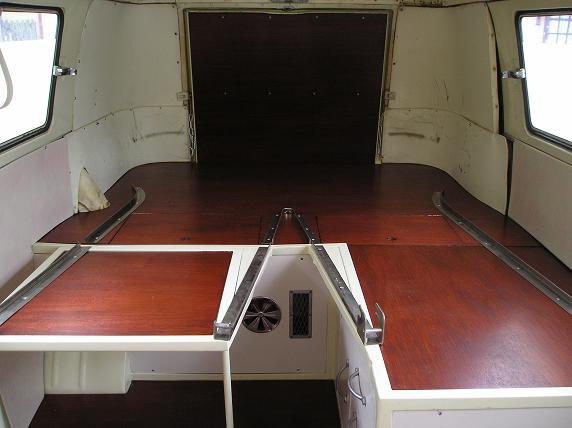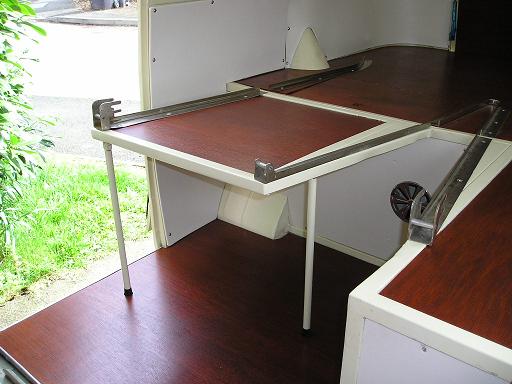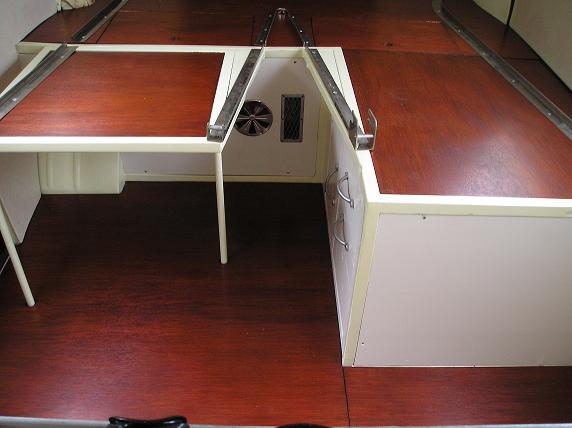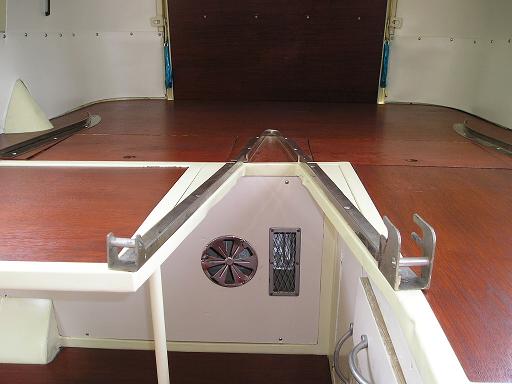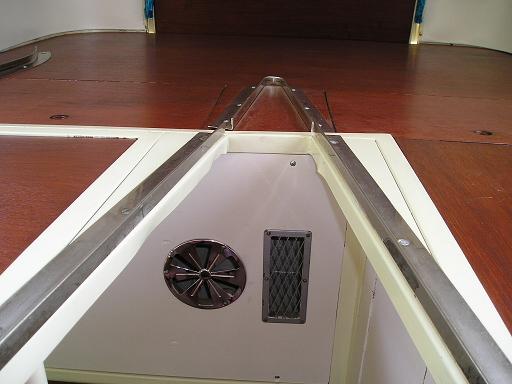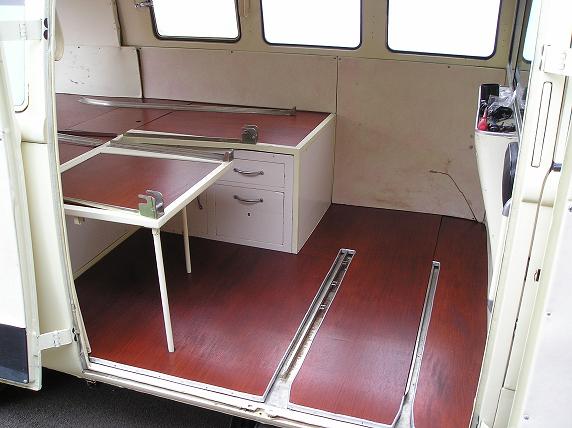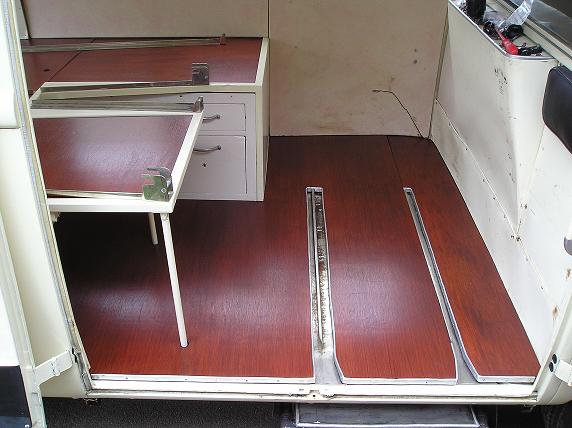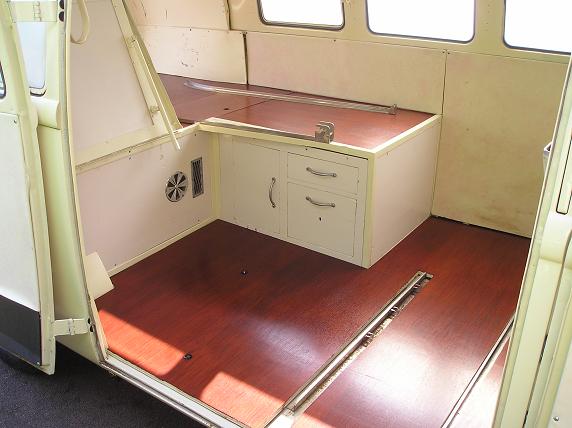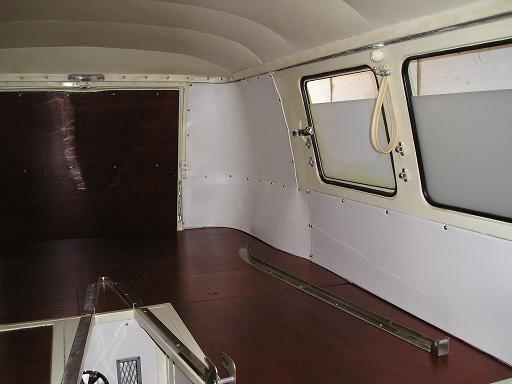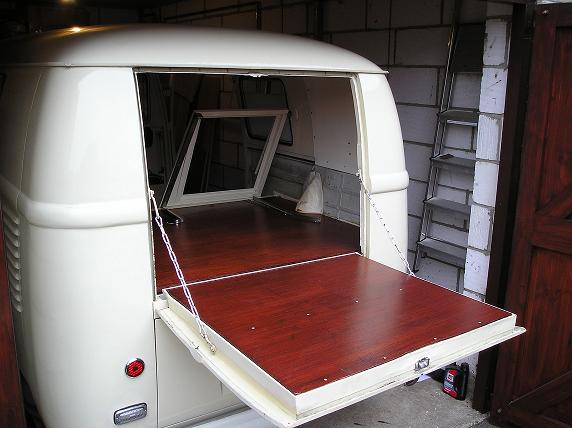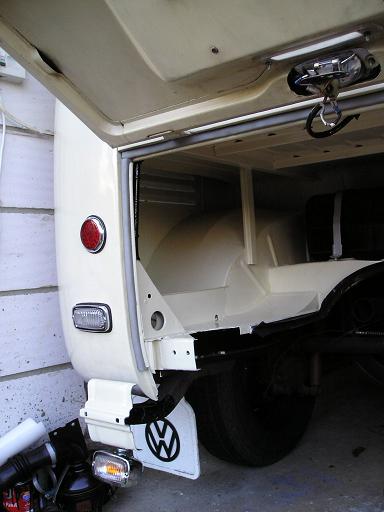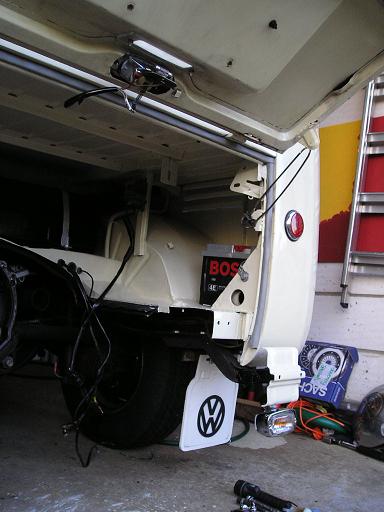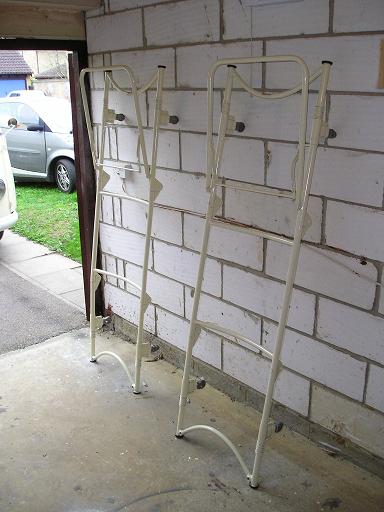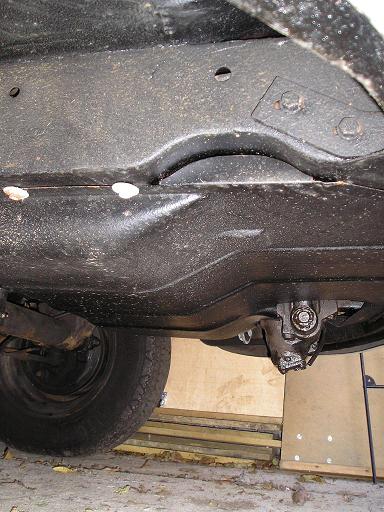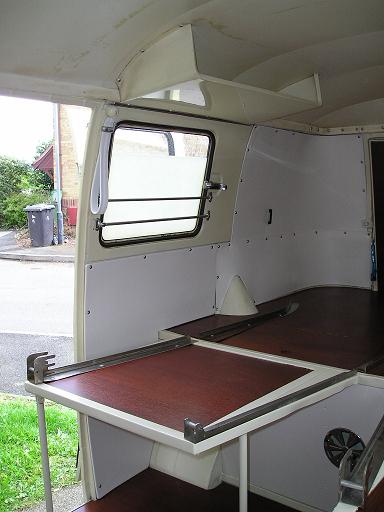 Etched side windows were made and fitted.
Ambulance Fans found, rewired, painted and fitted.
The whole wooden floor replaced (as original floor was totally beyond repair).
All the interior & panels were stripped, or repaired, treated, painted, cleaned & refitted.
Some panels were re-fabricated, (as some of the originals were missing).
Both stretchers were stripped, cleaned, painted an new matching wheel fitted, the canvas cleaned and re coloured.
All the window rubbers, door seals and light seals replaced.
All handles & locks were cleaned, made sure they all worked and fitted with new seals.
All chrome was re-chromed and refitted (if needed chroming).
All external lights were re-chromed and restored, and fitted with new seals.
All the internal metal and framework was cleaned up and repainted.
The searchlight was re-chromed and rebuilt.
The blue light was stripped, rebuilt and refitted.
The illuminated red cross light was stripped, re-enamelled and refitted.
The glass was missing so i had a piece of glass cut to size and internally enamel painted the red cross on the glass.
Signwriting applied to rear hatch and both sides of the van..
Cab door cards were restored, the bench seat was re-trimmed & kick panels made up as none were available for this year.
The cab floor mat made, cut from a section of industrial rubber flooring that had the correct sized ribbing, as no mats were available.
The engine and fuel tank were removed, the whole engine bay was cleaned and detailed including the engine.
The fuel tank was flushed, cleaned, painted and refitted.
A new battery, fuel pump, fuel sender, clutch plate and bearing was fitted.
Early tailpipe fitted to 1600cc exhaust box.
Wiring loom tidyed up and cable tied in place.
Cab bench seat re-trimmed in black vinyl.
Cab roof headliner made and fitted.
Underneath cleaned and undersealed.
VW logo mud flaps fitted.
UK registered
UK MOT