覧覧覧覧覧覧覧覧覧覧覧覧覧覧覧覧覧覧覧覧覧覧覧覧覧覧
The Signwriting of the 1956 Volkswagen SO30 Krankenwagen.
覧覧覧覧覧覧覧覧覧覧覧覧覧覧覧覧覧覧覧覧覧覧覧覧覧覧
The 'Crest' of the local town of which this vehicle served, was placed on the front doors as a logo of the hospital could not be
found via any searches or photographs. I feel that the bus is complete now that it has its history and place marked on it.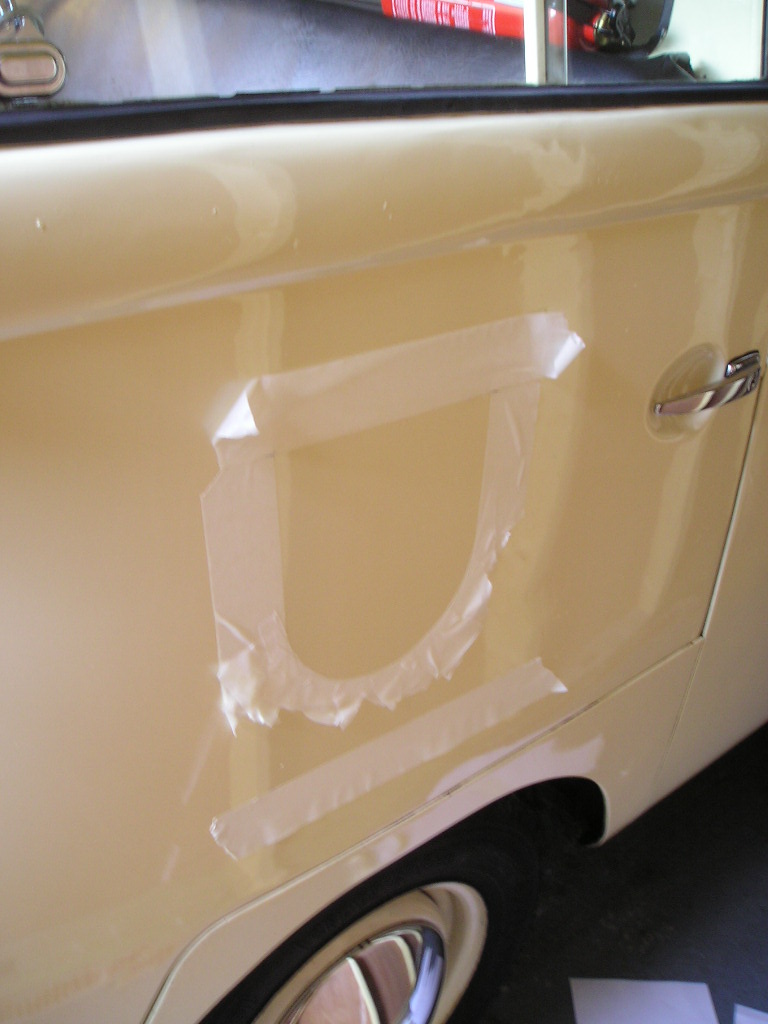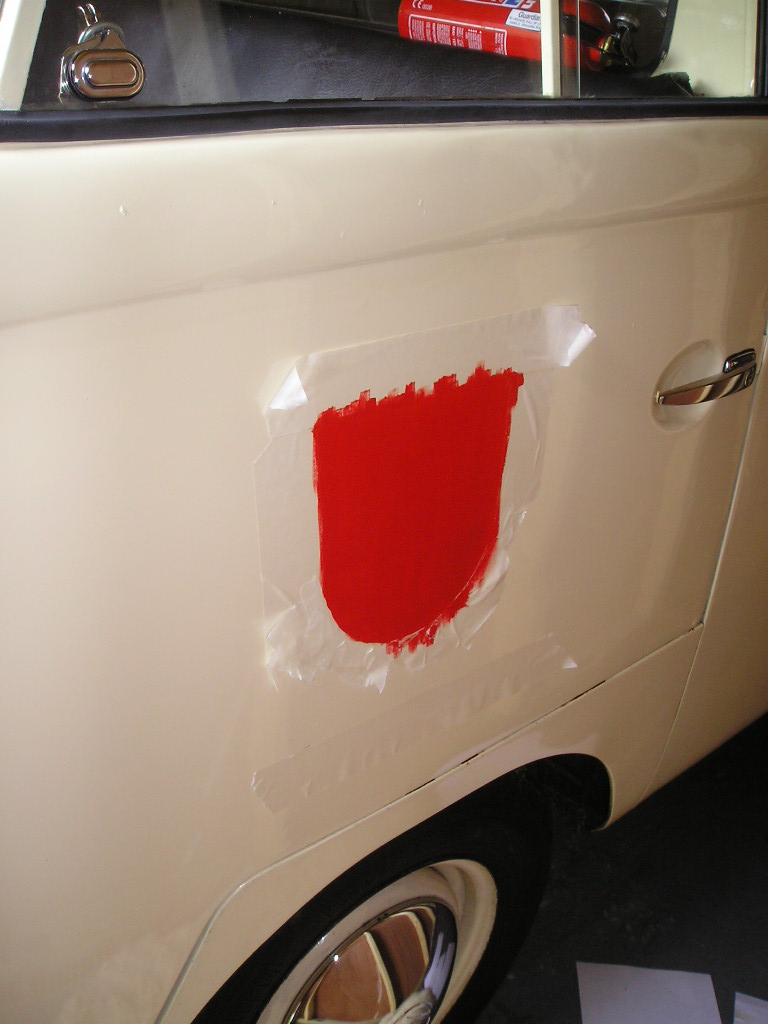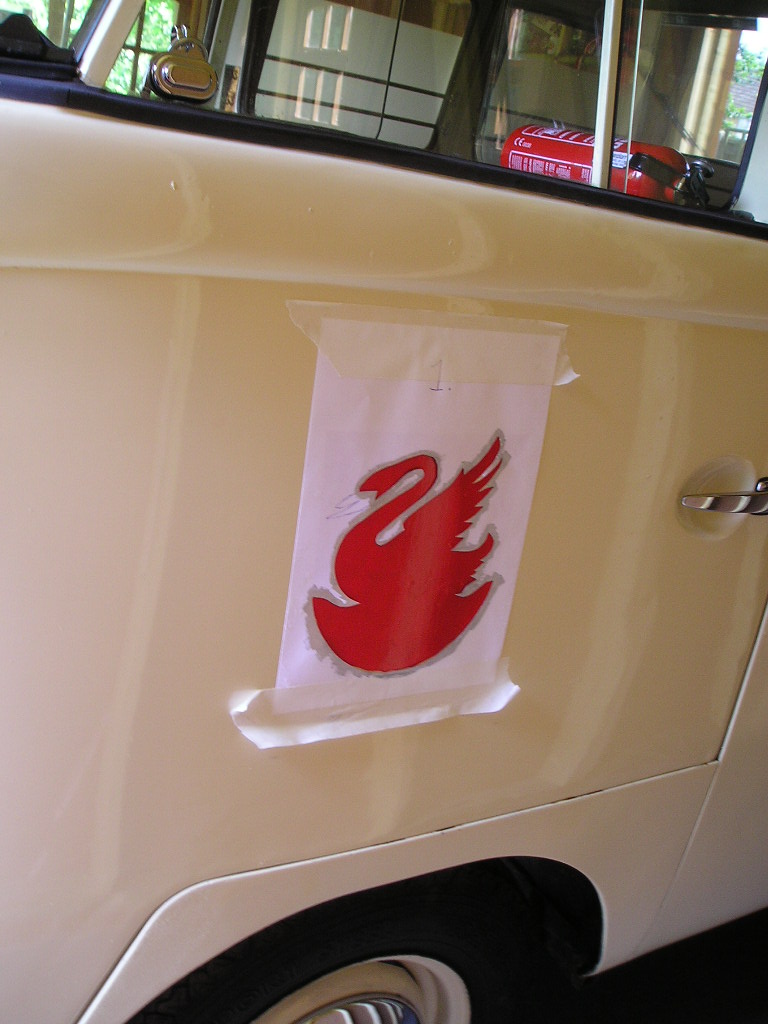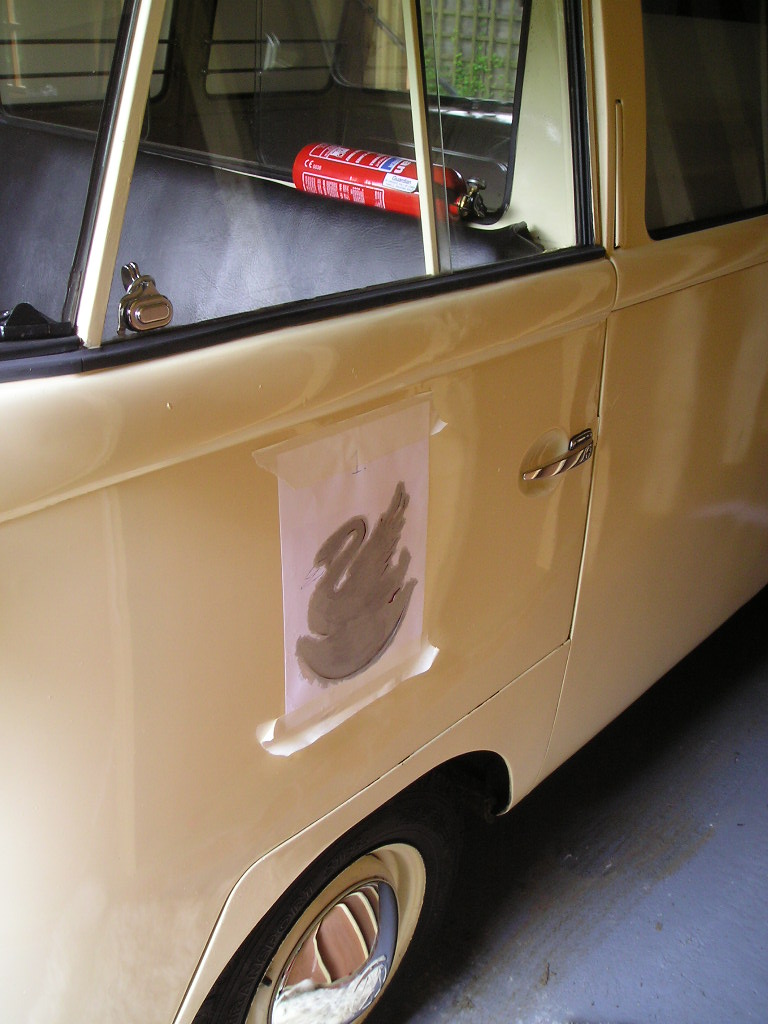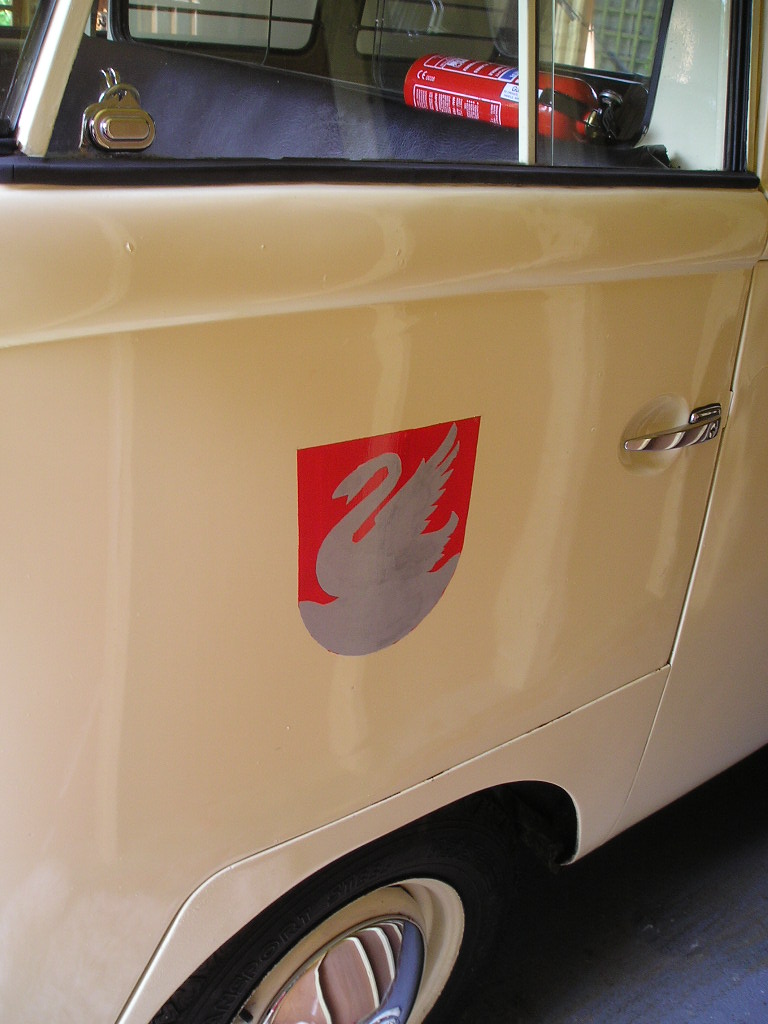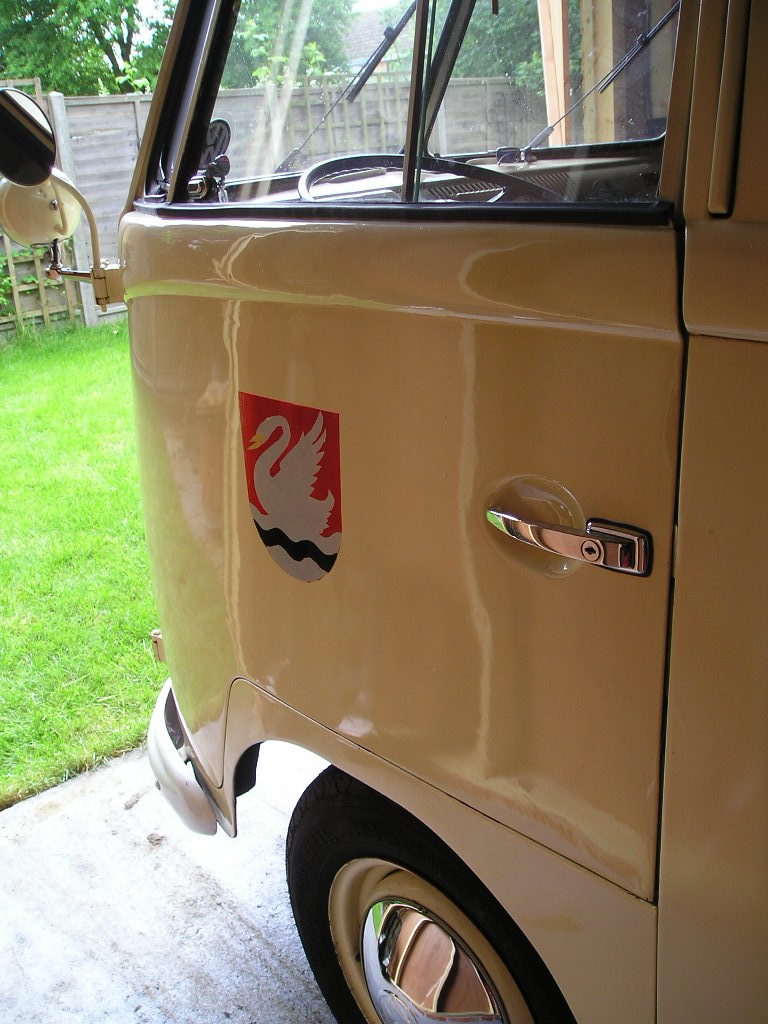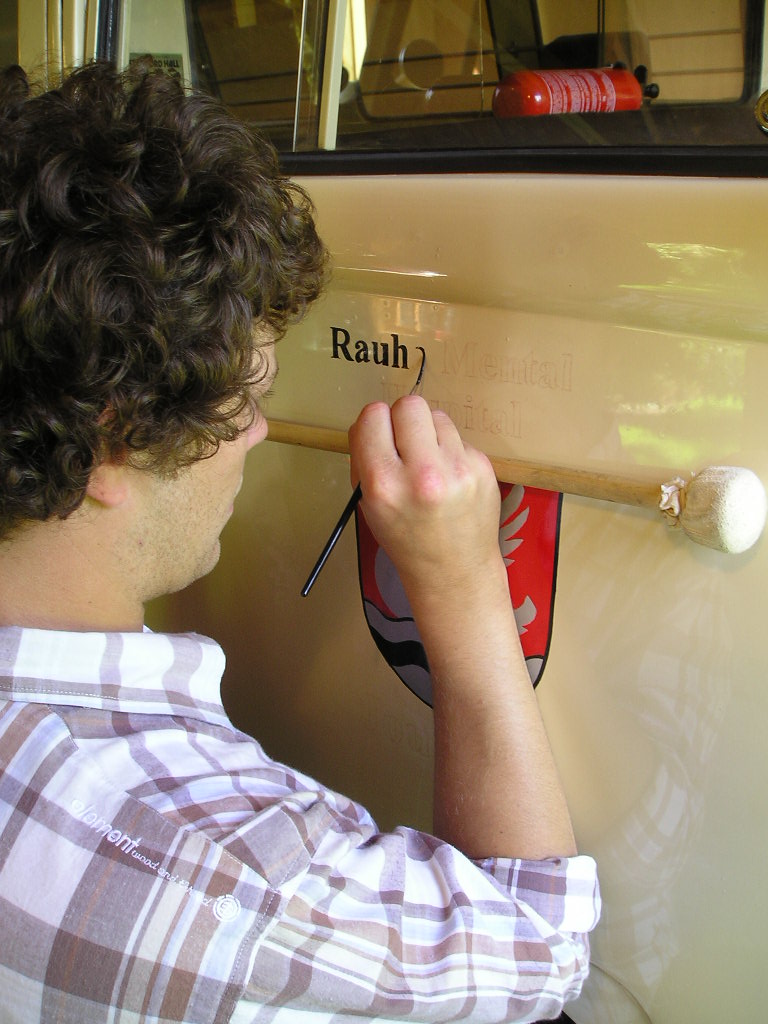 The 'Coat of Arms' (or Crest) and the side crosses were done by me.
All text and the rear hatch cross was done by a good local friend and artist Nath aka 'Gobshite'.
From start to finish it took approximately 5 days (mostly paint drying times and marking out and templates).
The enamelling was done as sympathetically as possible, as i wanted to preserve the vans old feel and patina.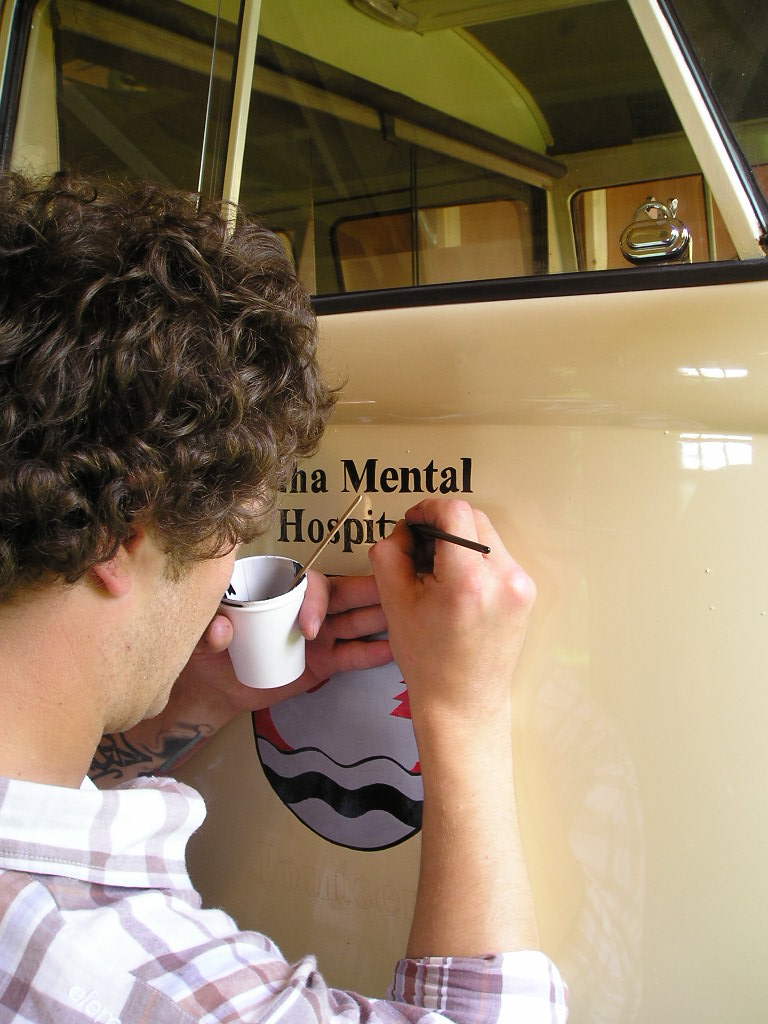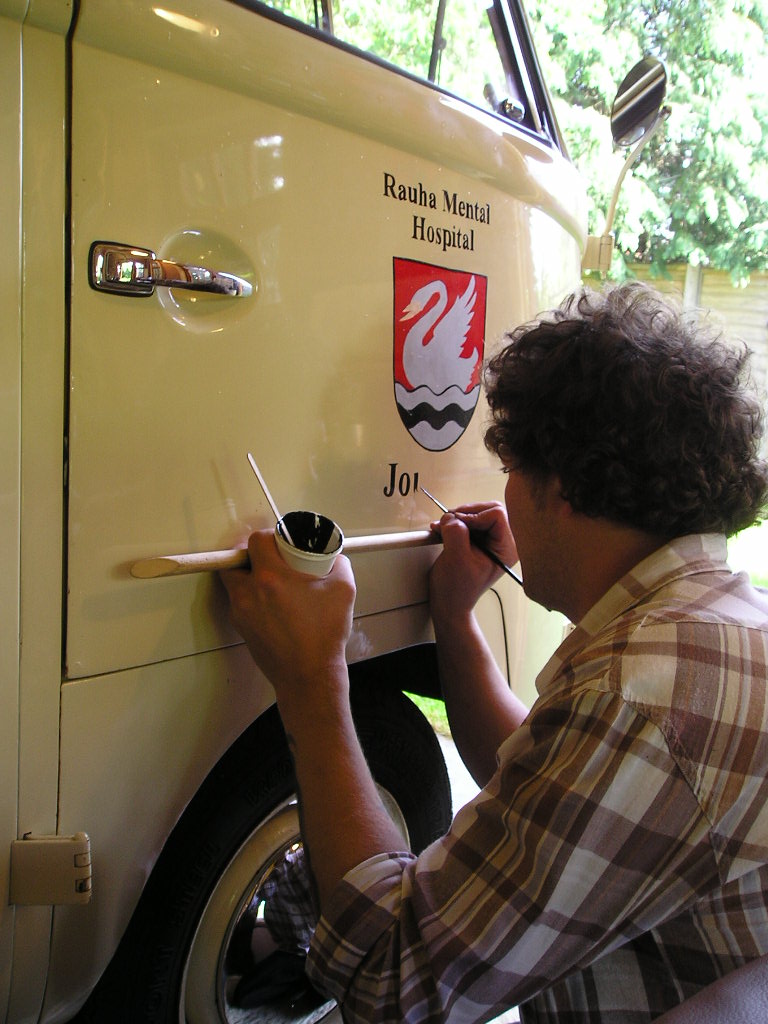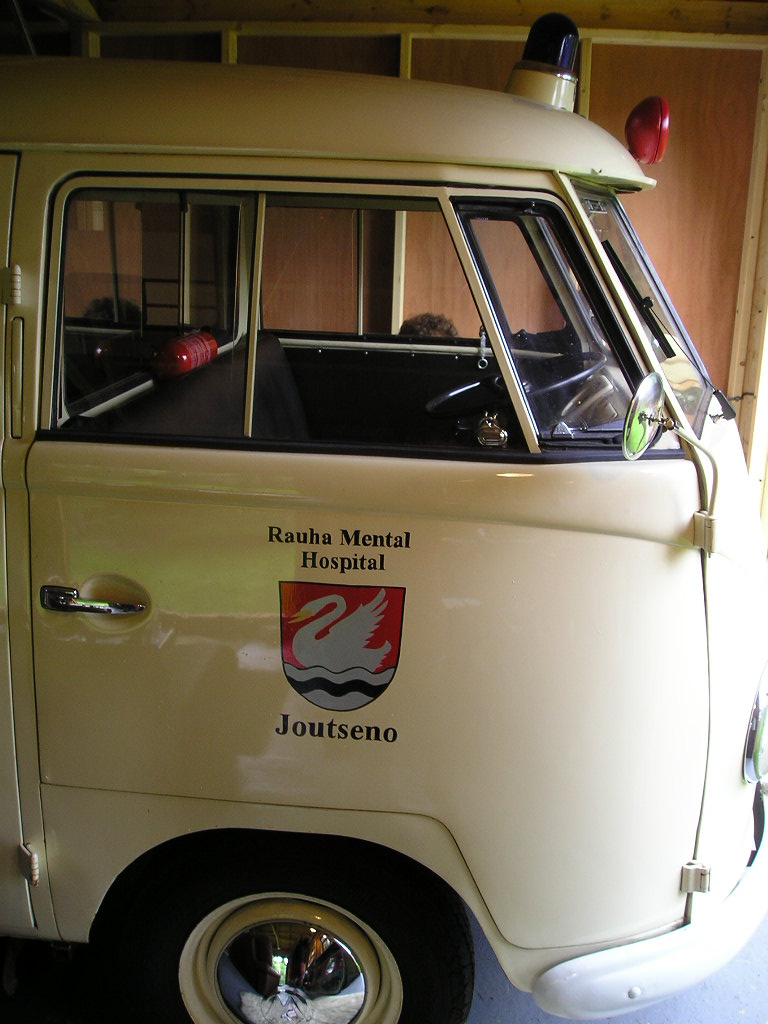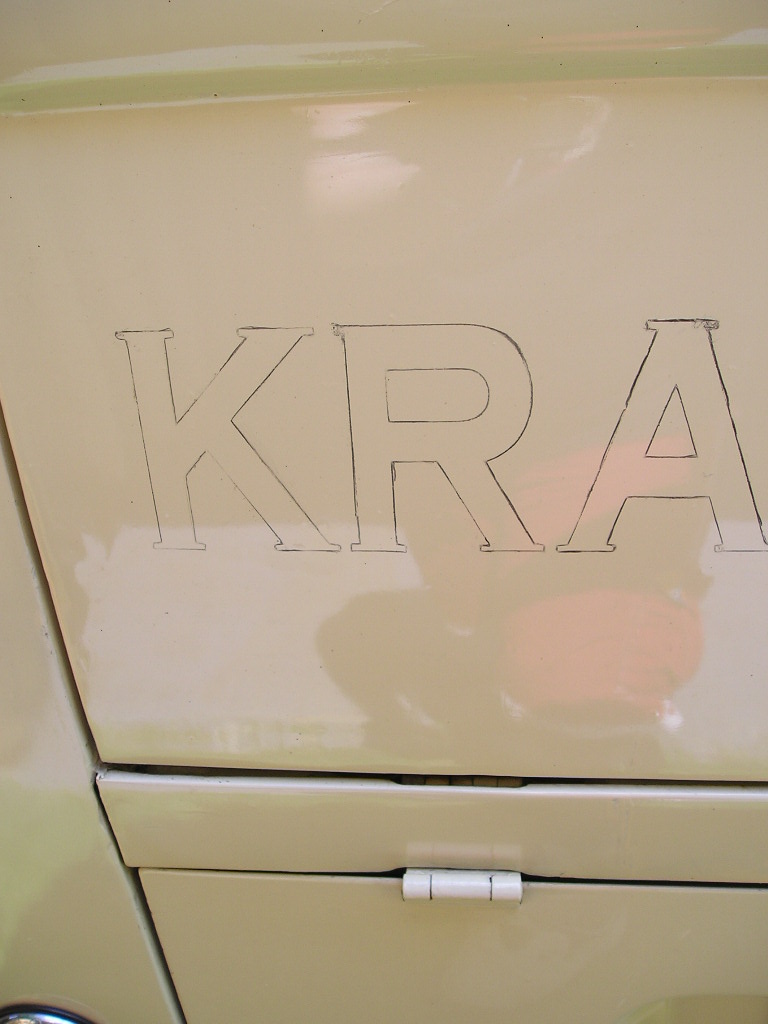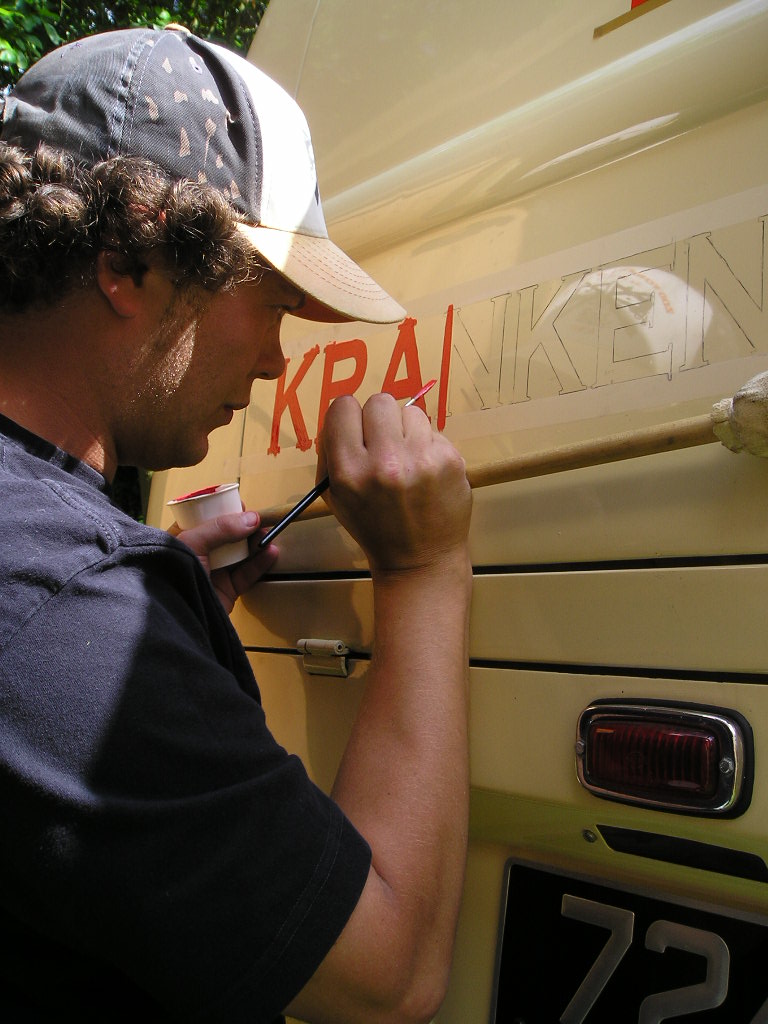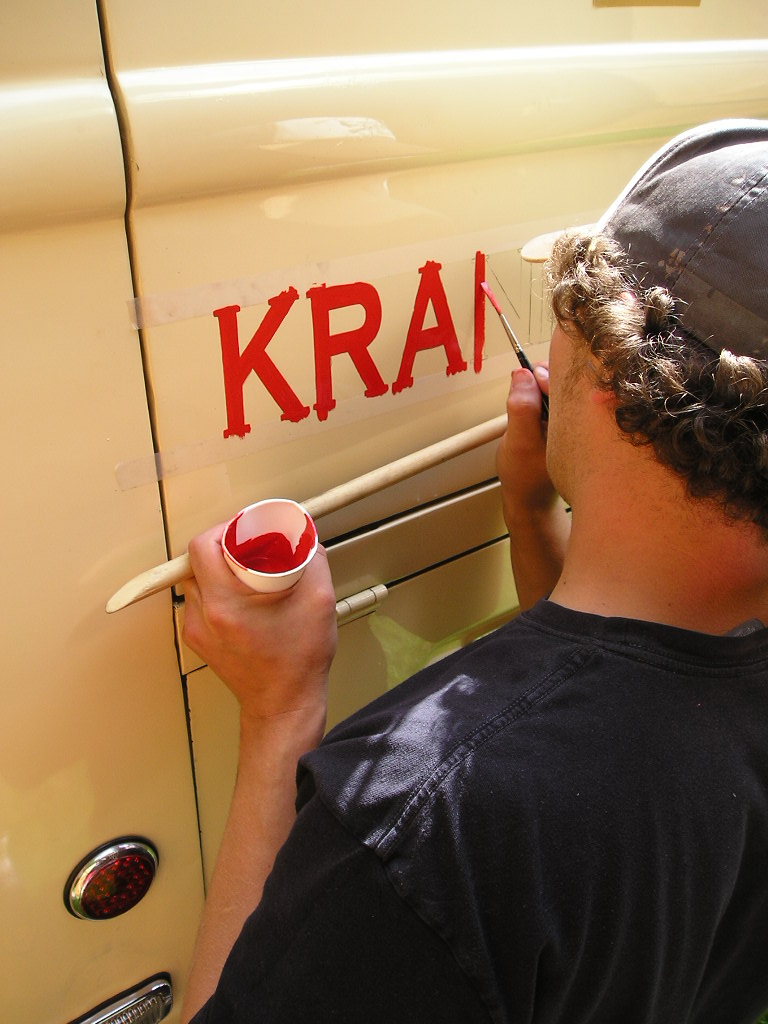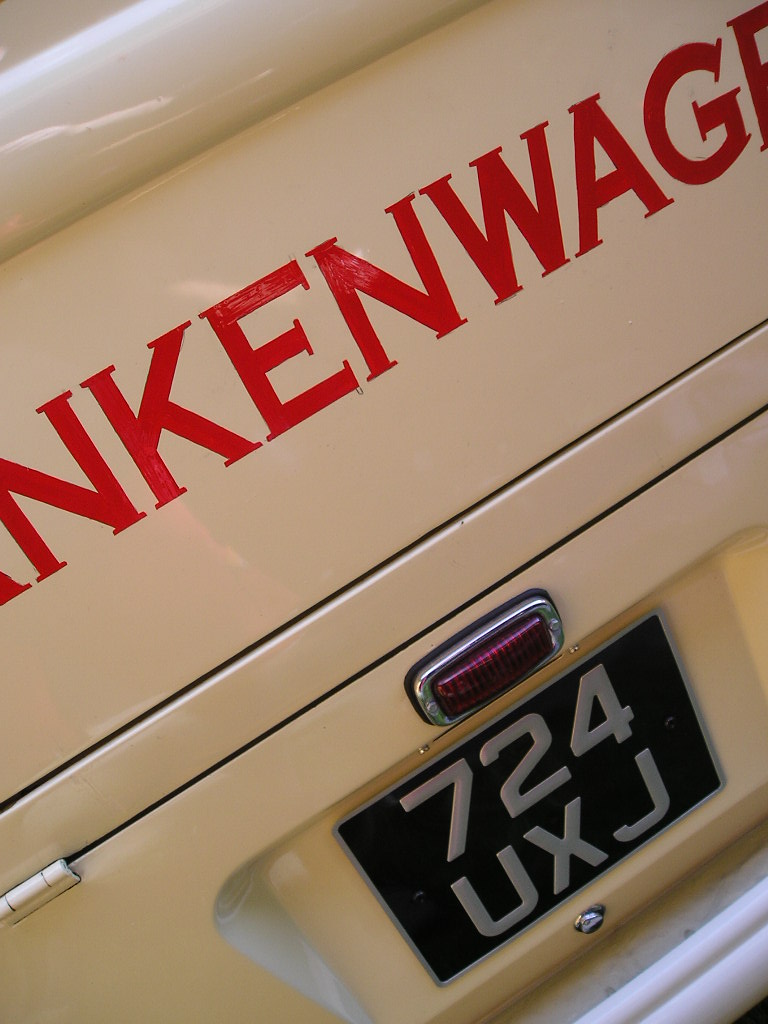 1Shot Lettering Enamel was used. (Black, Fire Red, Silver, Metallic Brass)
Mack and Handover Brushes were used along with Stabilo Pinstriping-Pencils for marking out.