覧覧覧覧覧覧覧覧覧覧覧覧覧覧覧覧覧覧覧覧覧覧覧覧覧覧
How to : Design & Build a Day Awning.
覧覧覧覧覧覧覧覧覧覧覧覧覧覧覧覧覧覧覧覧覧覧覧覧覧覧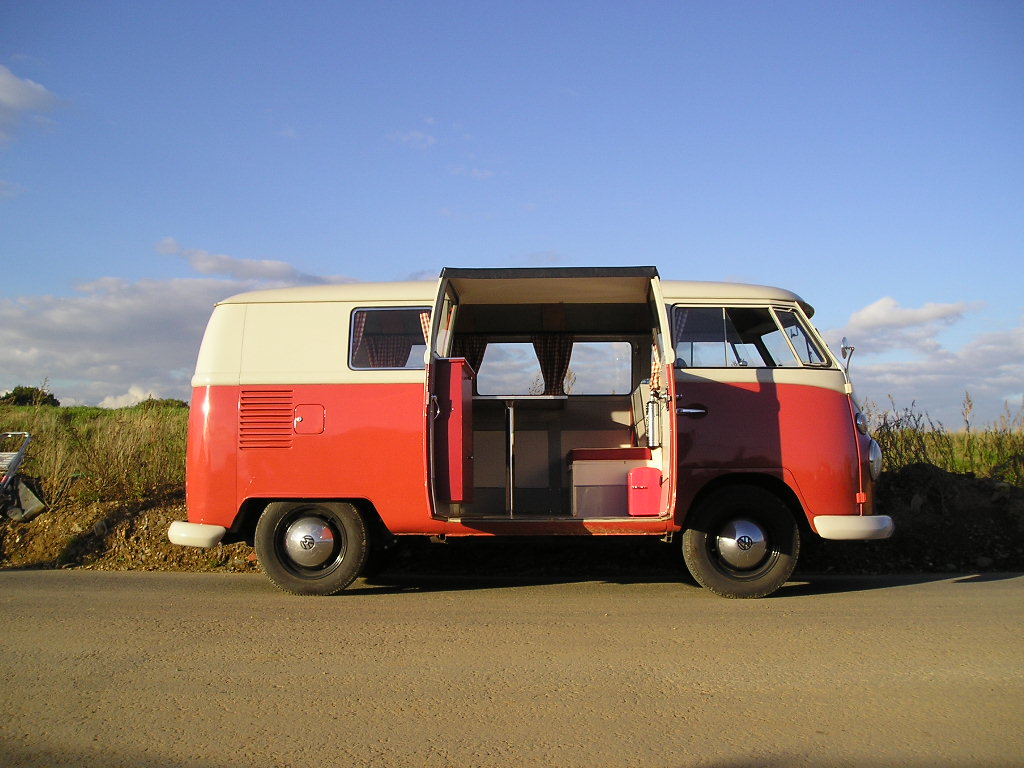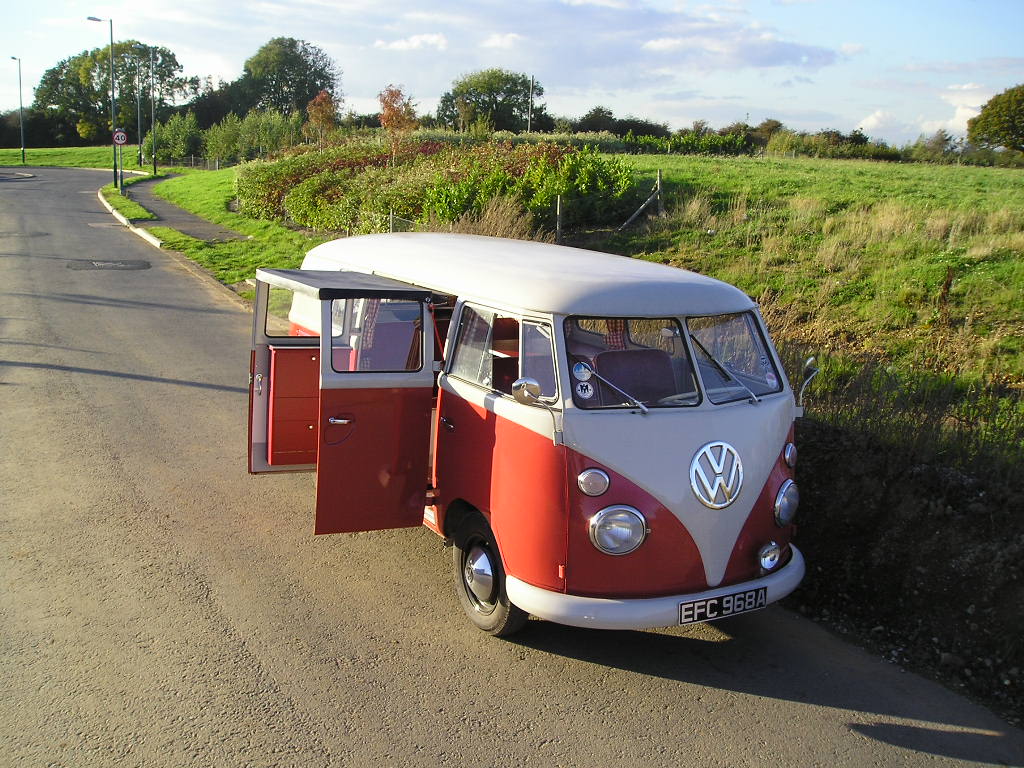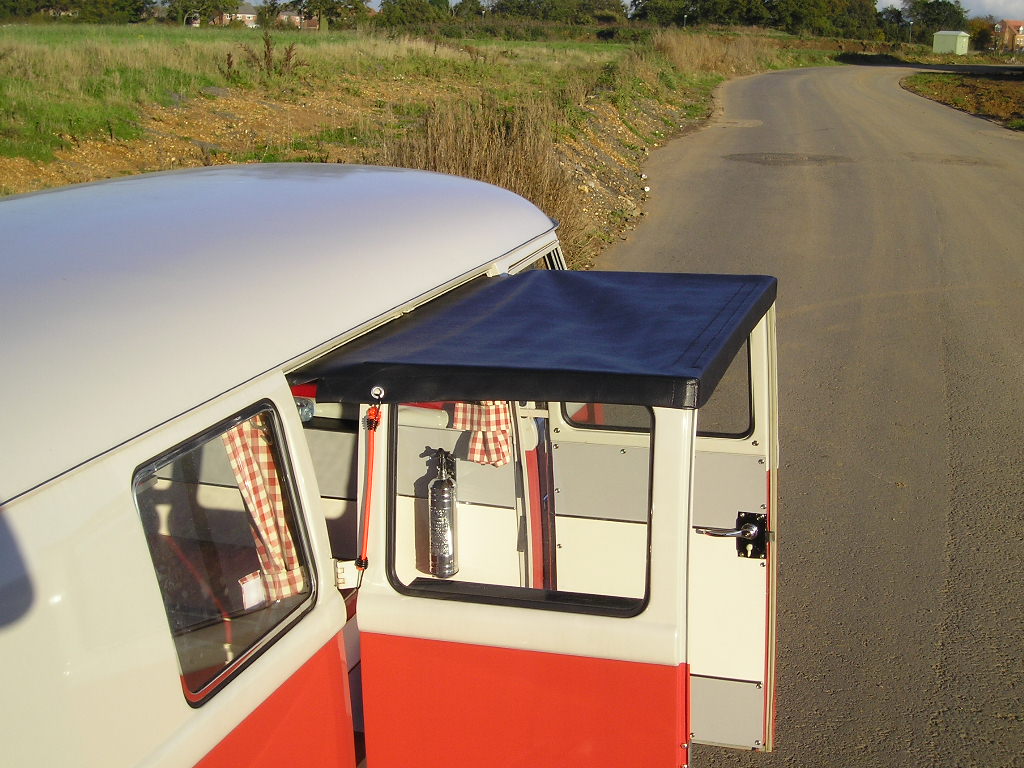 The day awning fitted to the bus, its a one-piece kit that takes about 2 minutes to fit. Perfect for keeping in the shade or hiding from the
odd drop of rain.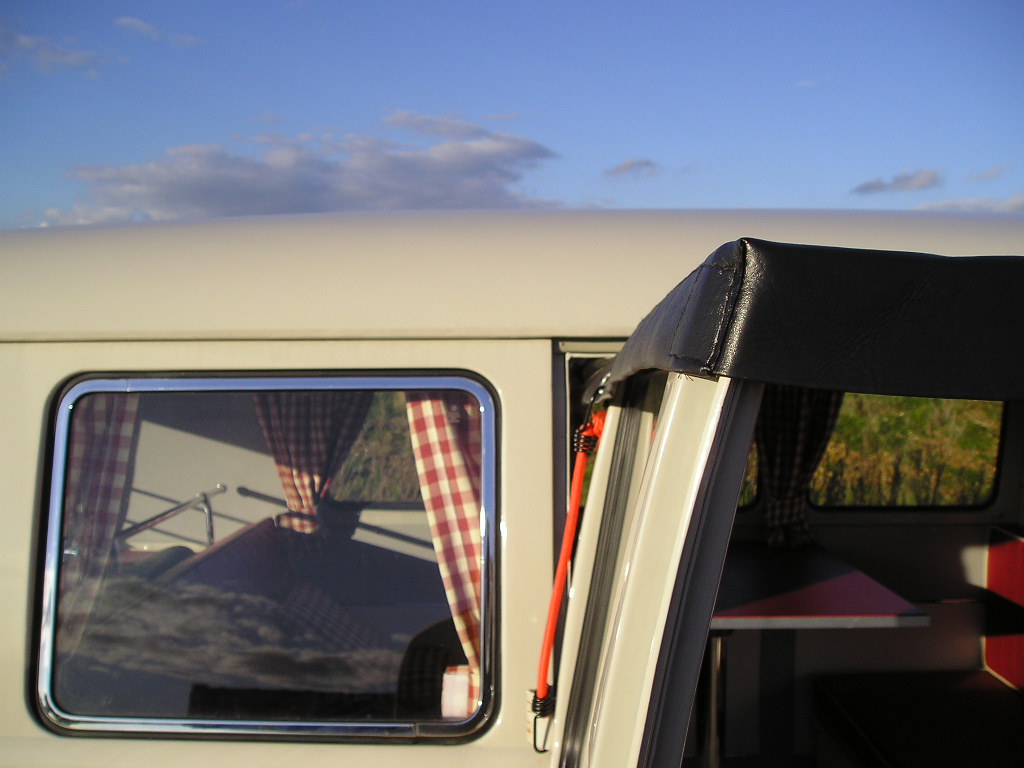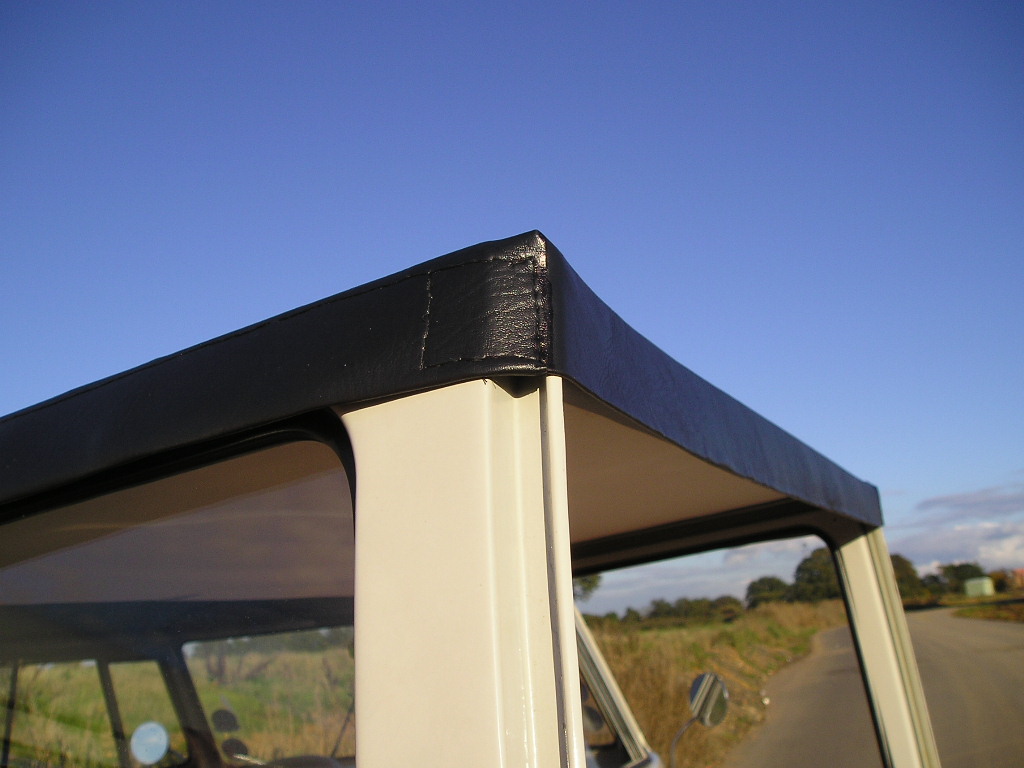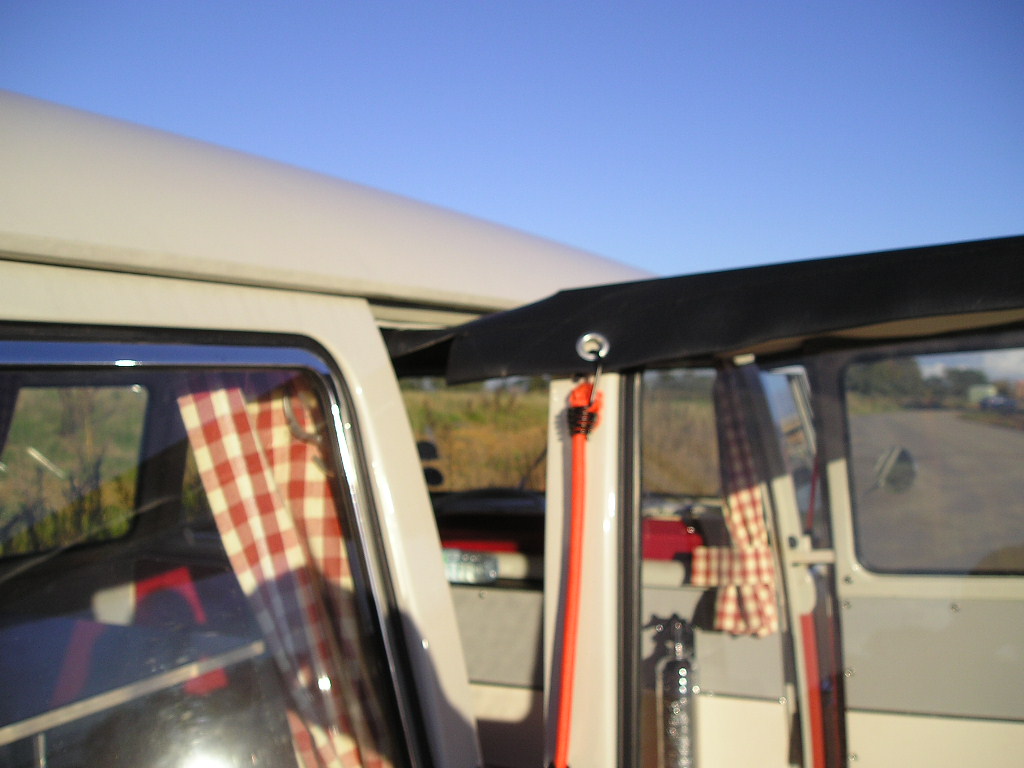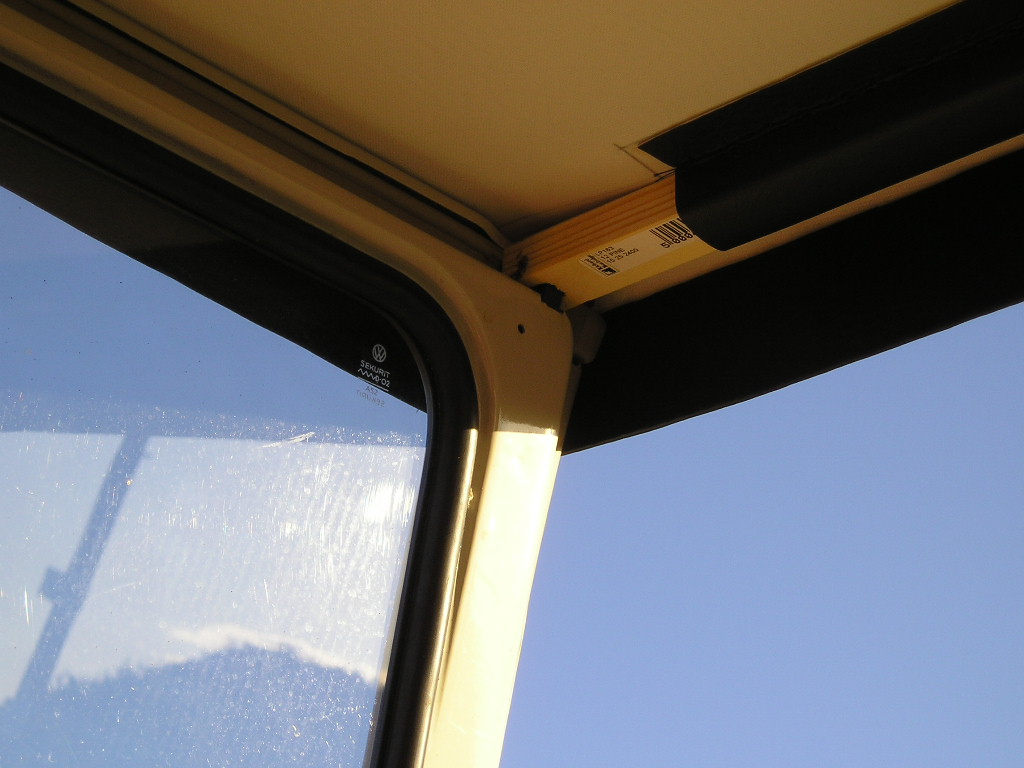 The corners are a snug fit, these are held in place by the wooden bar secured by the door locking mechanism pins, two bungees hooked
through the eyelets keep the awning taut.
What you need to build a day awning: One wooden bar ~ approx 401/2" in length.
Two eyelets ~ 1" hole size & the fastening tool.
Material ~ 1 metre length, must be +36" wide.
Thread ~ chose any colour, but lots of it.
Glue ~ pick a suitable glue, i chose copydex.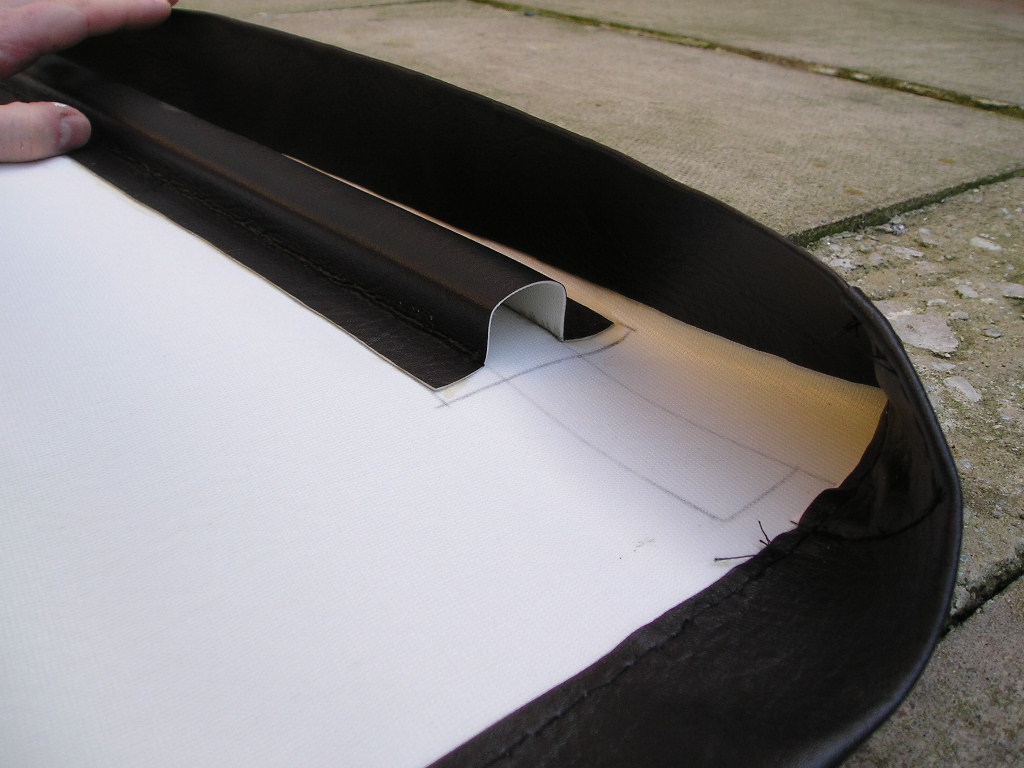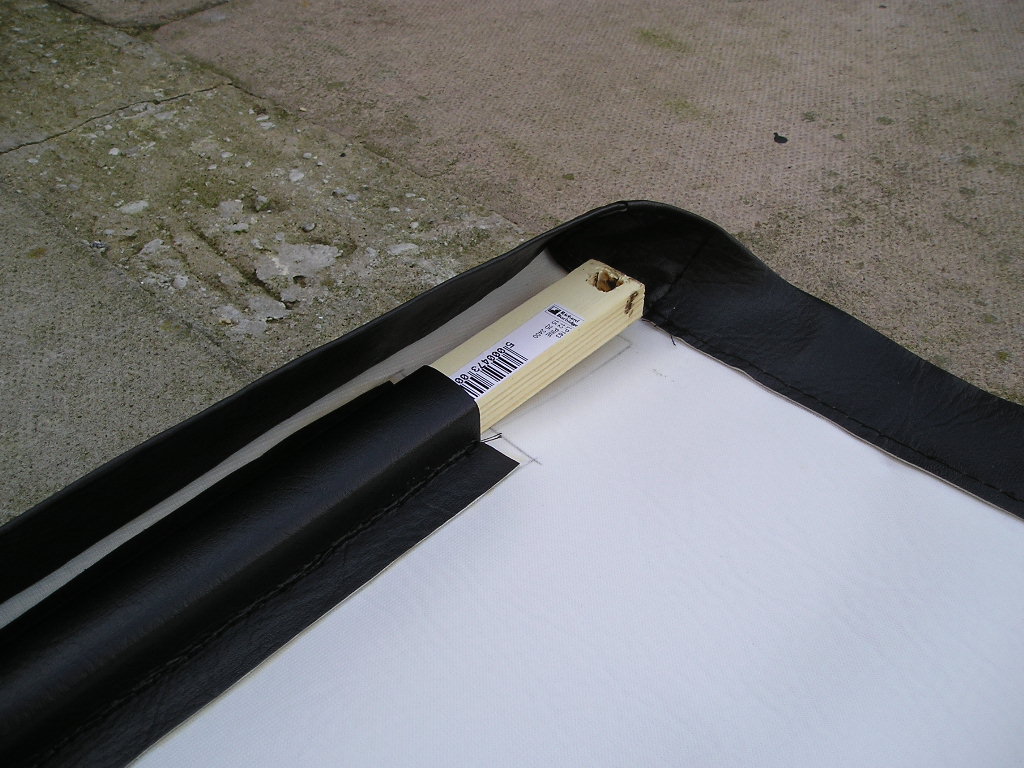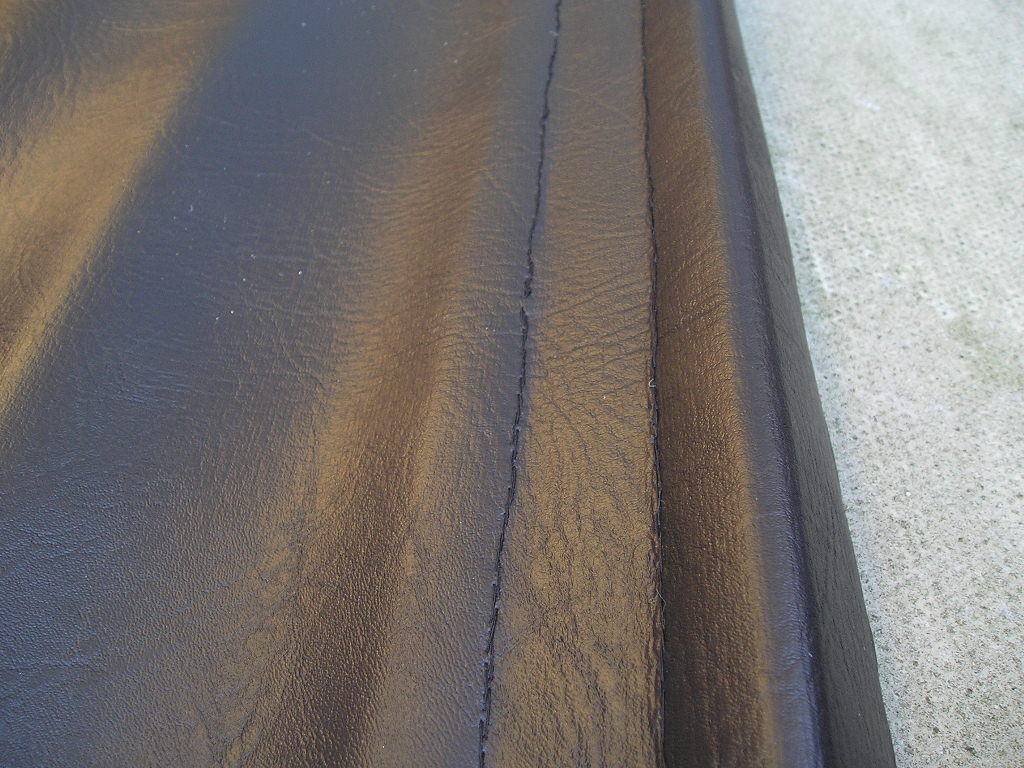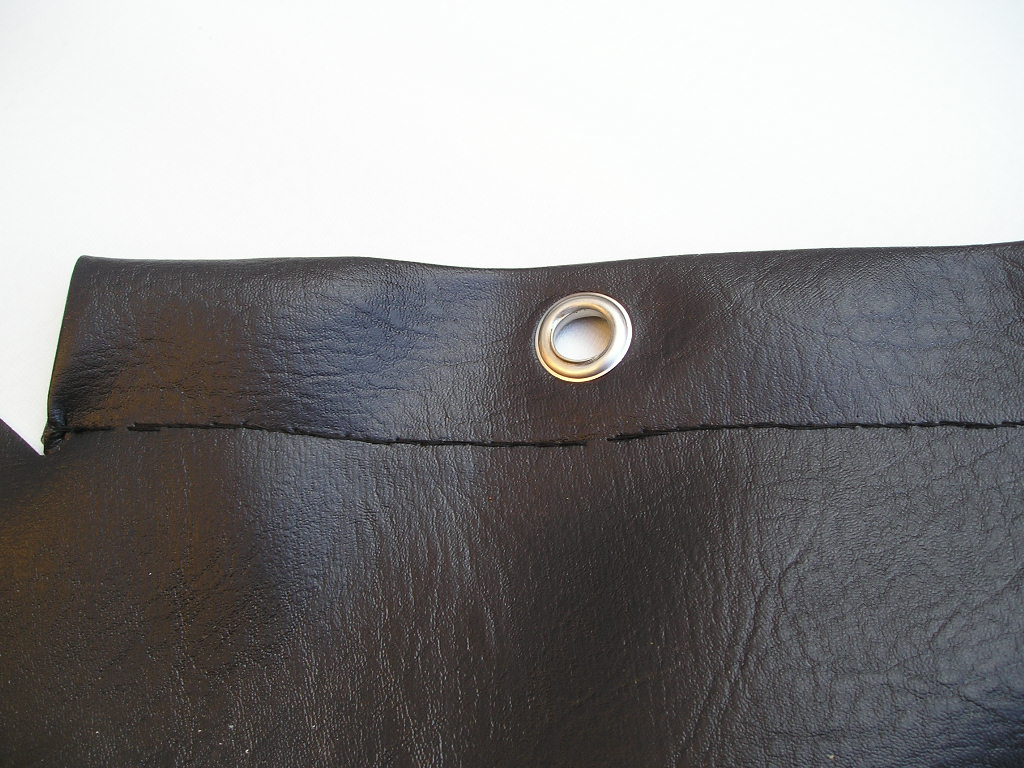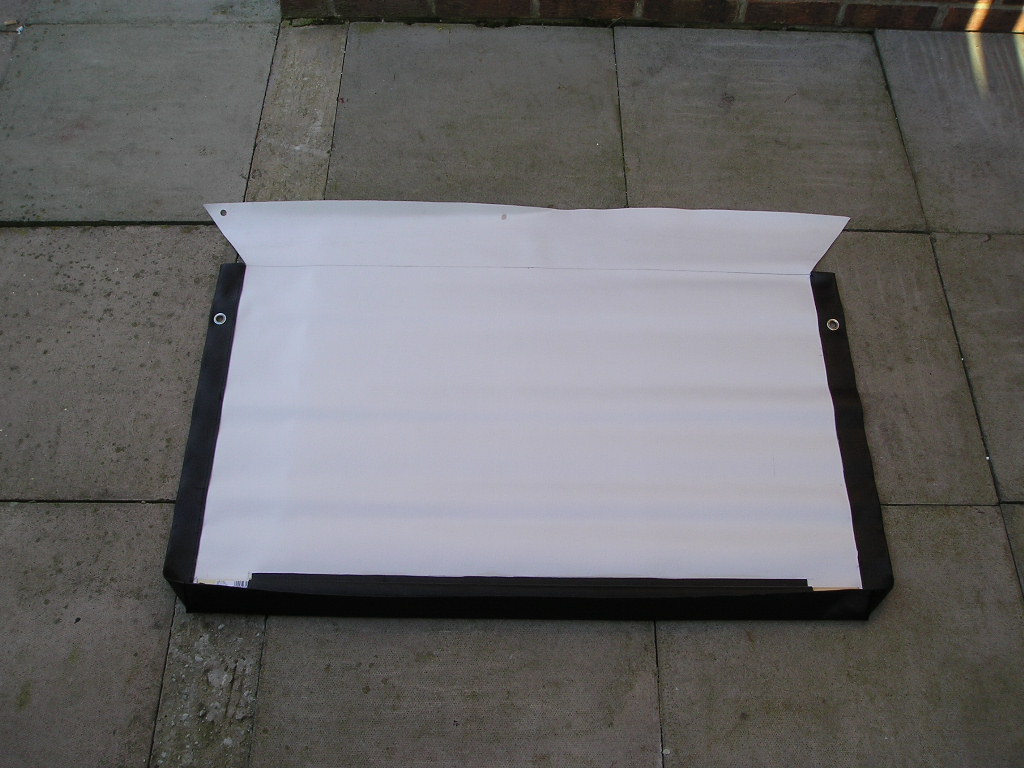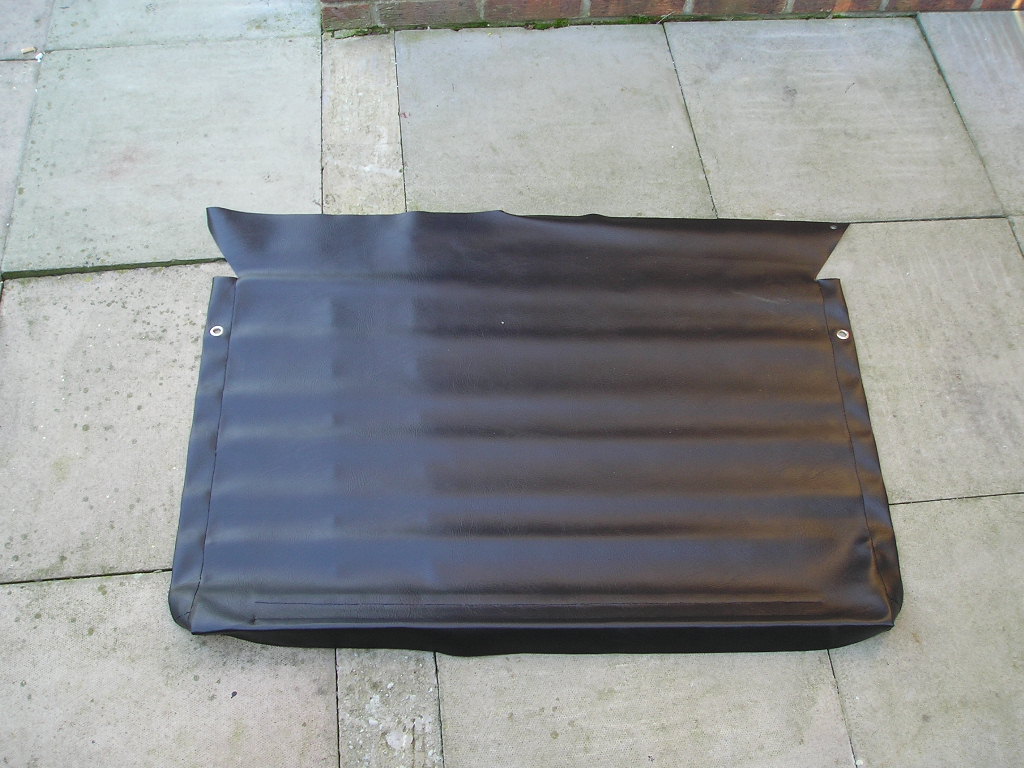 The size of the top of the awning is 401/2 x 271/2 inch's. The size of the sides (downflaps) is 2", don't forget that its doubled over
(was 4").
The back flap (nearest gutter) is approx 8",this is left oversized because you have to choose how it attach's to the van.
( clipped to the gutter via u-shaped rubber, magnets, velcro'ed, press stud poppers or maybe the awning slot on the roof ).