覧覧覧覧覧覧覧覧覧覧覧覧覧覧覧覧覧覧覧覧覧覧覧覧覧覧
How to: Cargo door check strap brackets.
覧覧覧覧覧覧覧覧覧覧覧覧覧覧覧覧覧覧覧覧覧覧覧覧覧覧
If your bus is missing the peg and bracket that holds the cargo door check strap to the body, then this guide is for you.
The check strap stops the cargo door blowing open in the wind, which could possibly damaging the vehicle.
With the peg in place, the cargo door will only open apx half way(90), where as with the peg out, the doors opens fully(180).
This job has a difficulty rating of 1 (very easy).
What you'll need: Peg & Bracket (1 each per door)
Welder
Paint (for peg, and the bracket)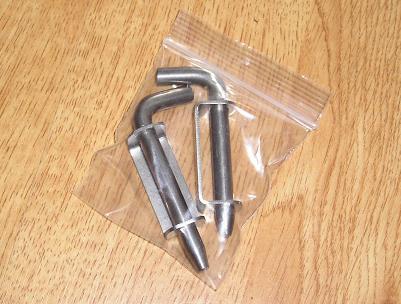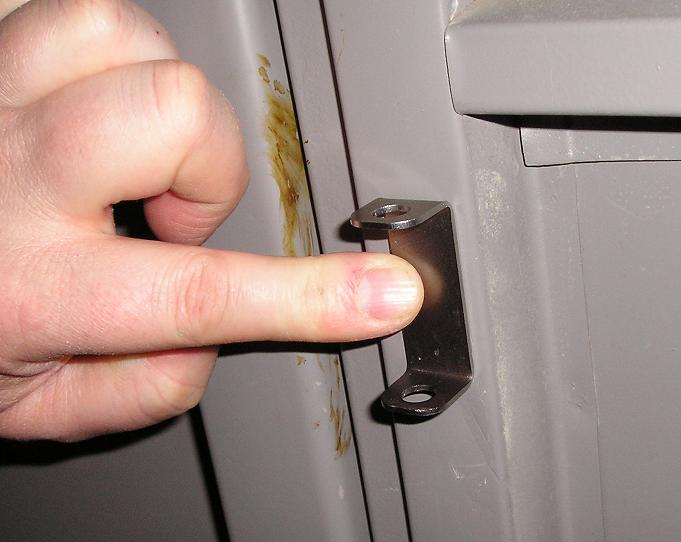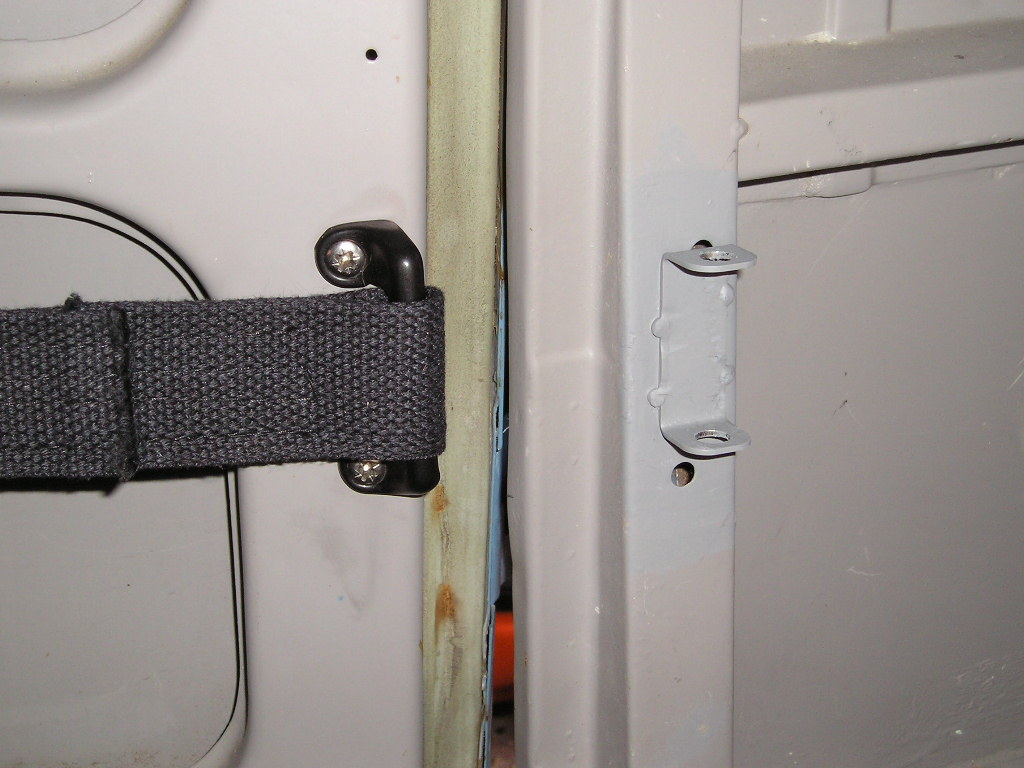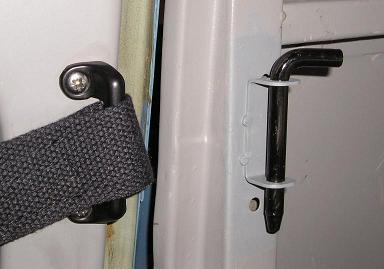 Fig.1. Fig.2. Fig.3. Fig.4.
Fig.1. Get some 'peg & brackets' (pic shown is 1 pair of, these will do two doors).
Fig.2. Mark out where the bracket will be placed, prep by removing small area of the paint to bare metal, weld into place.
Fig.3. Once welded into place, clean up area and paint bracket. (pic shows bracket welded and painted).
Fig.4. Paint peg, allow to dry, put it into the bracket (pic shows peg in place painted with black enamel without strap connected).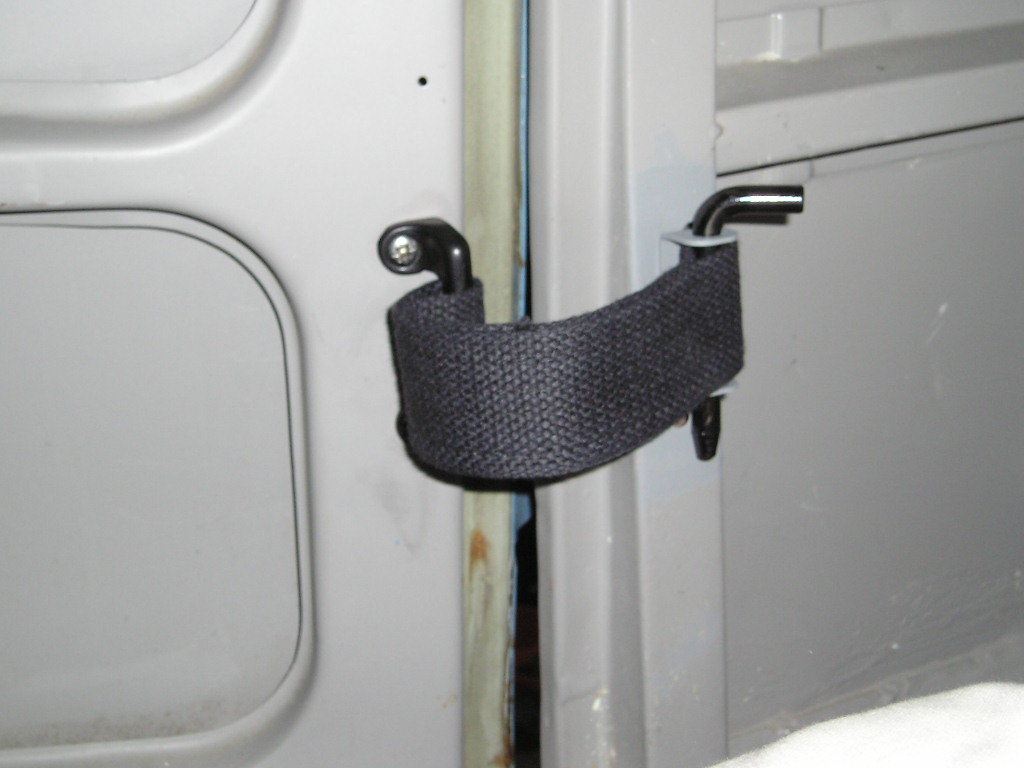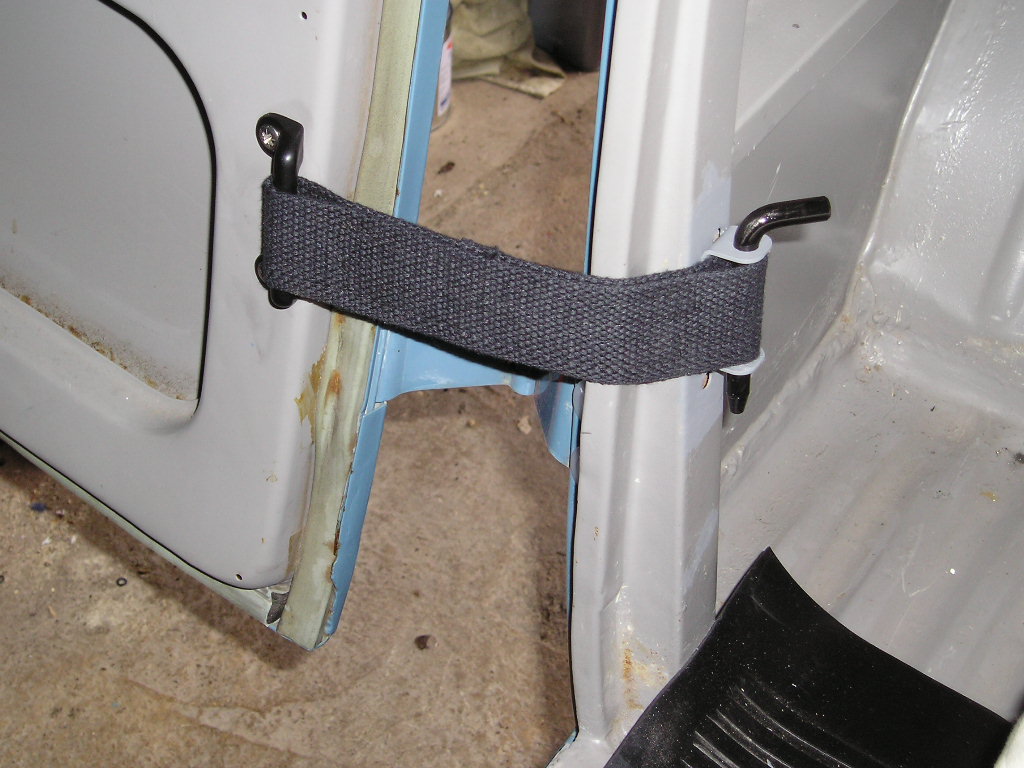 Fig.5. Fig.6.
Fig.5. Put the strap thro the peg, (pic shows cargo closed with door strap in place and ready to be used).
Fig.6. This pic shows the door open and door check strap in use.
That's it, job done.
Note: Peg & Brackets are available thro BaronVonKronken, 」15 a Pair or 」8 each ( P&P 75p not included ).