覧覧覧覧覧覧覧覧覧覧覧覧覧覧覧覧覧覧覧覧覧覧覧覧覧覧
2007 Show / Event Review.
覧覧覧覧覧覧覧覧覧覧覧覧覧覧覧覧覧覧覧覧覧覧覧覧覧覧
( 21 Oct ~ T3&4 Annual Meeting / Coventry Air Museum)
Popped along to the T3 & T4 Annual Meeting at the local Coventry Air Museum this afternoon. They gave us fabulous parking amongst
all the museum aircraft, what a great backdrop on a lovely sunny day.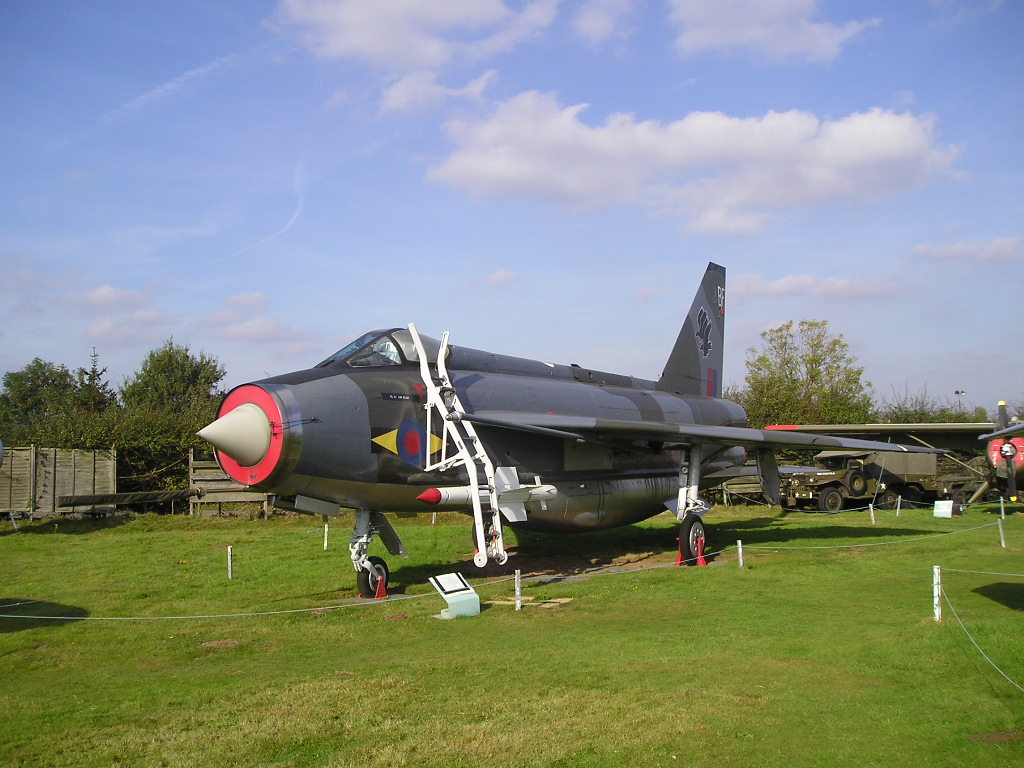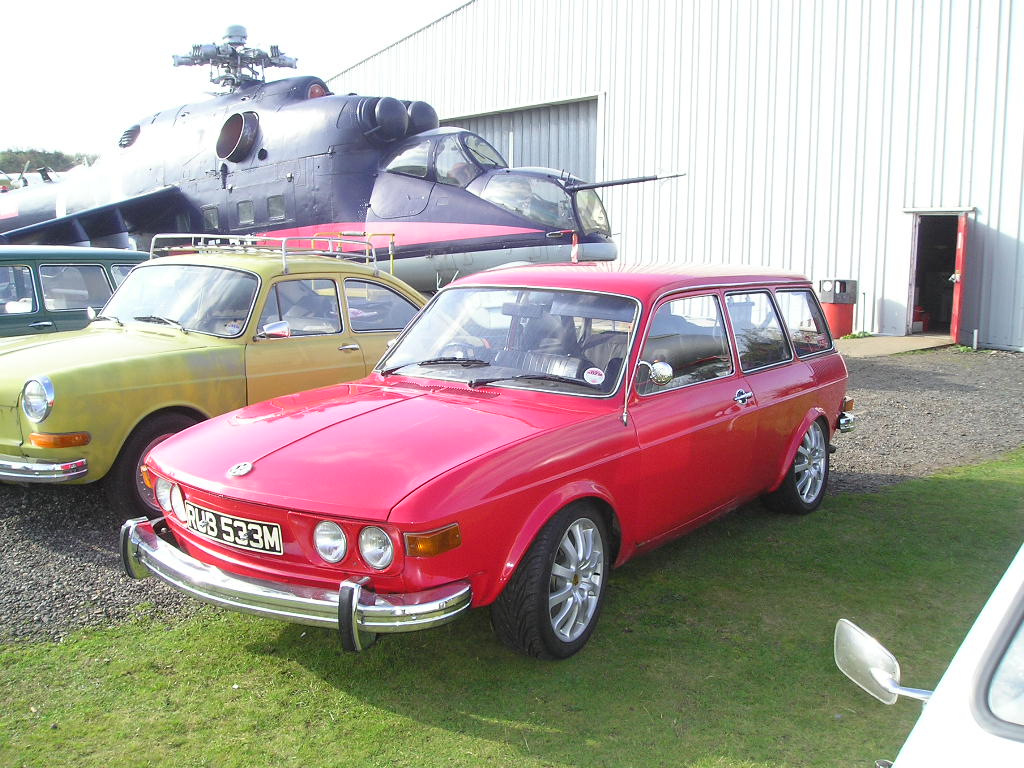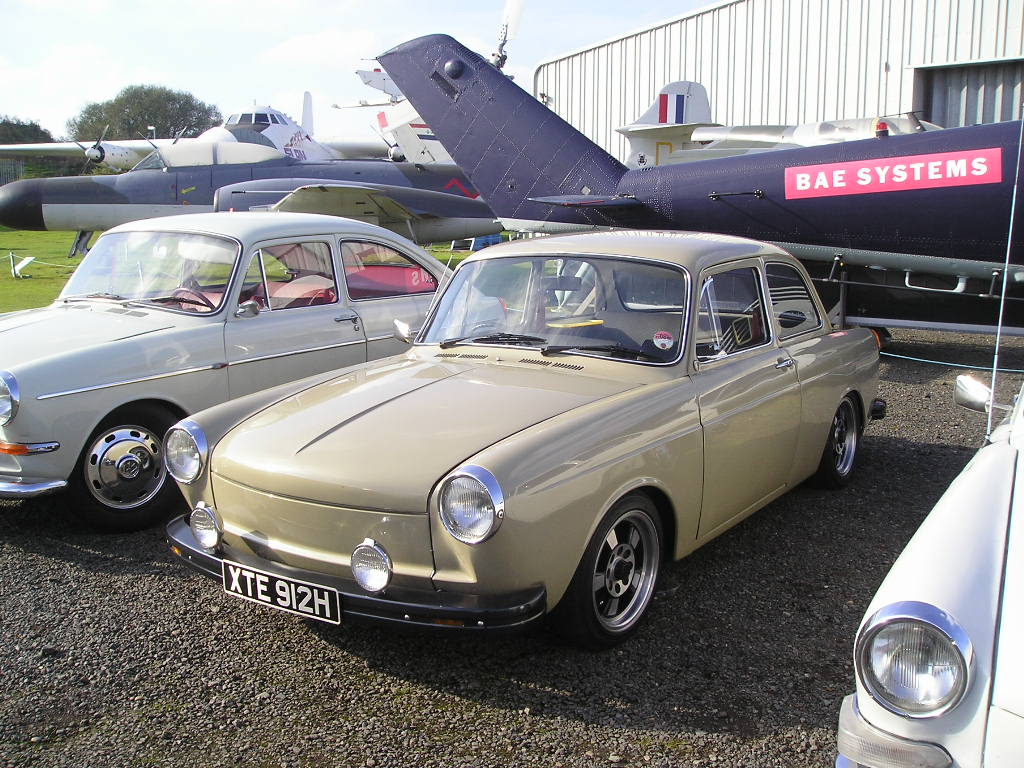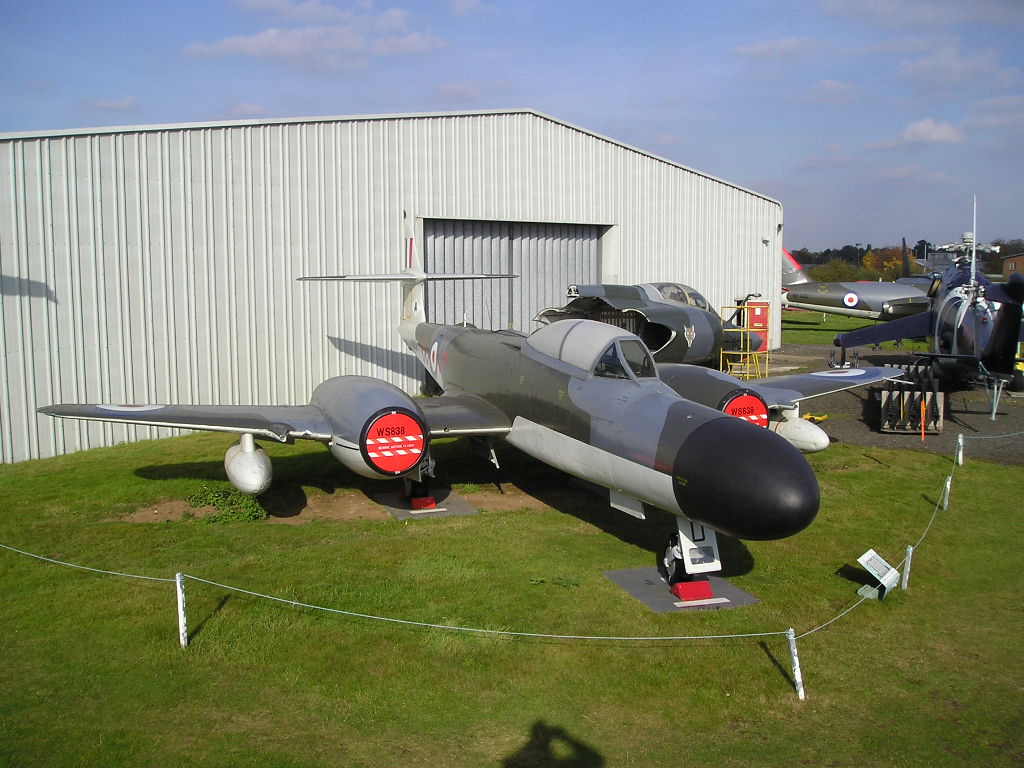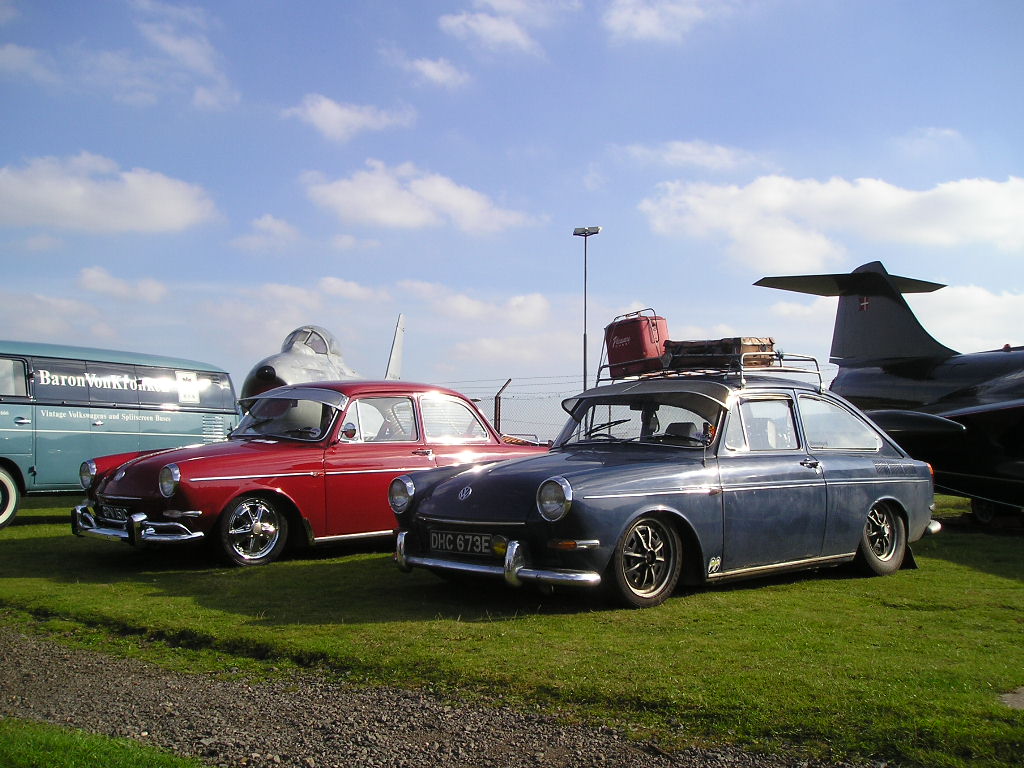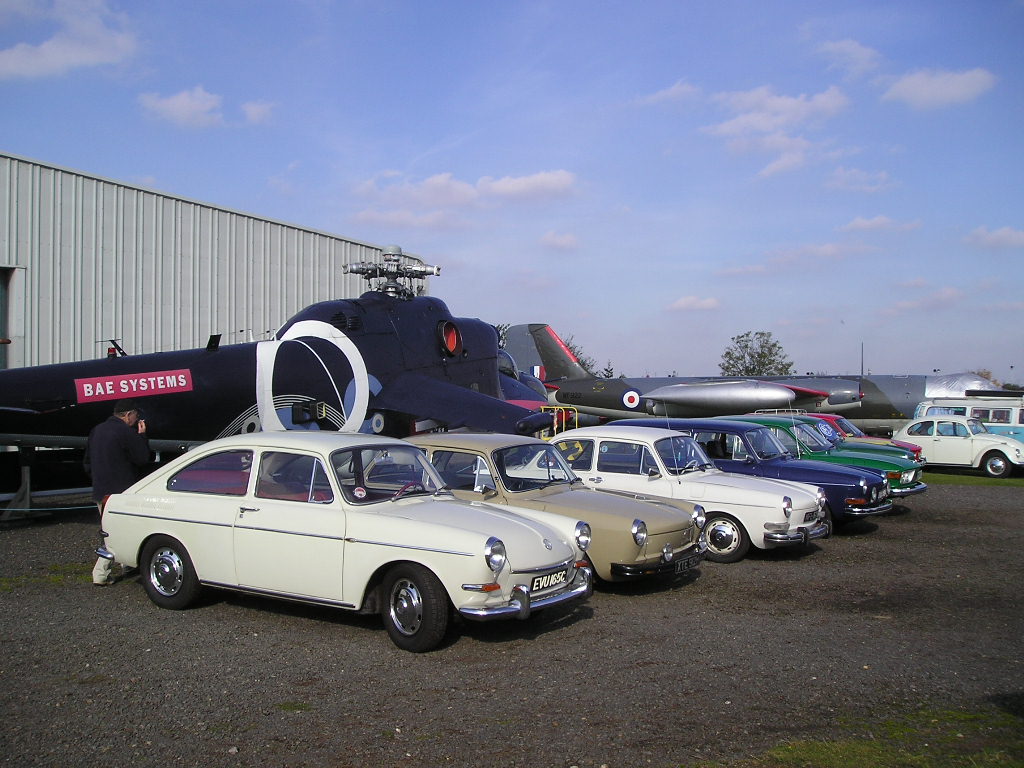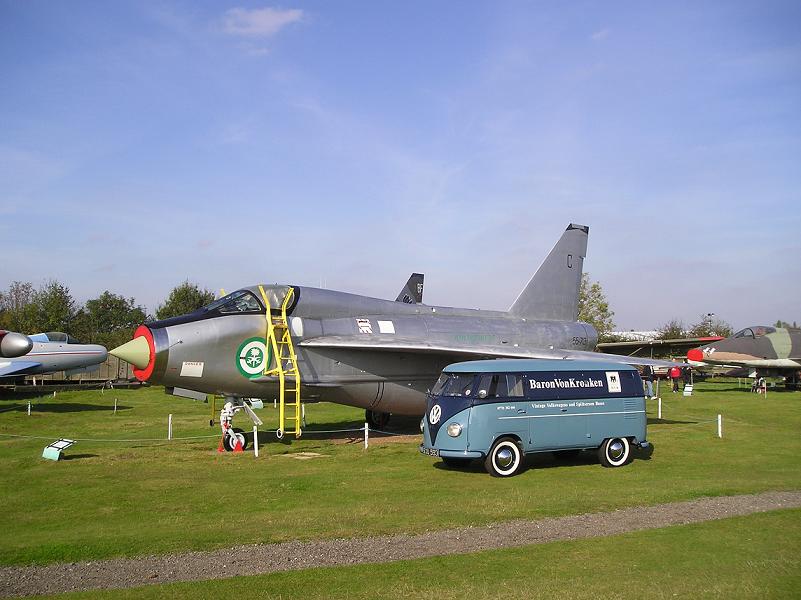 ( 07-09 Sept ~ VanFest )
What a great weekend. The biggest van show ever, good weather and tons of great entertainment. Shawaddywaddy opened on friday
night followed by The Commitments on saturday night. The for sale area was buzzing, some vans had some large price tags on them, but
there were still some bargins to be had too. Some great vans on display to, the ones that did it for me this year were... the mat black with
green flames T4 and the 70's swirly paint baywindow.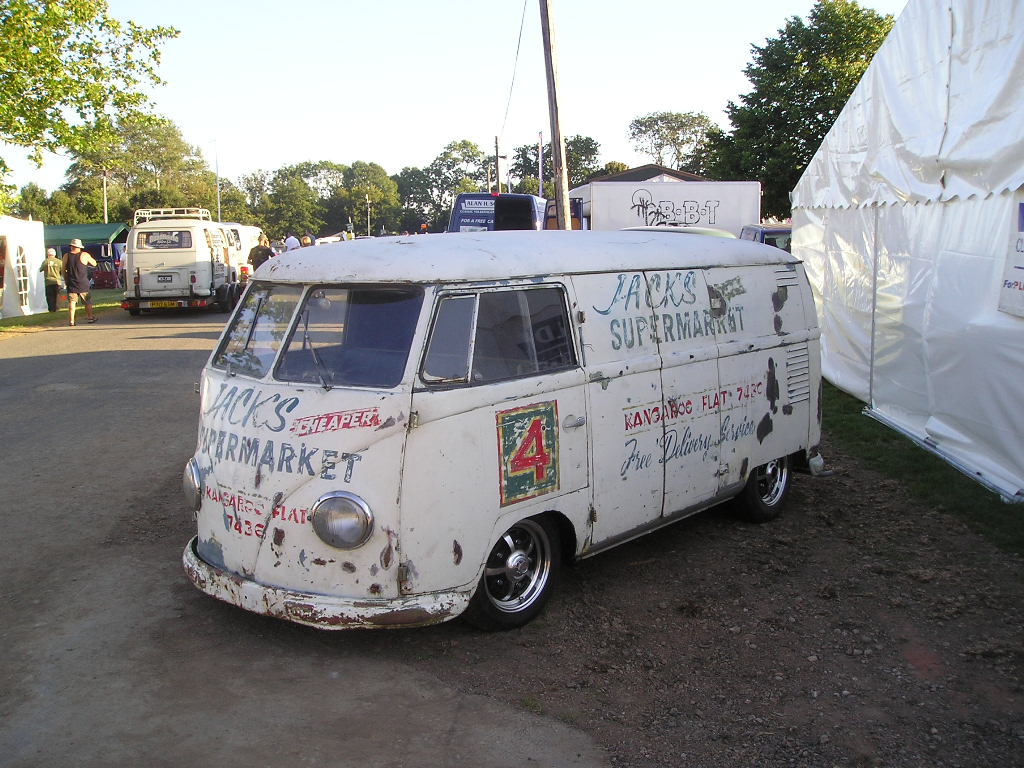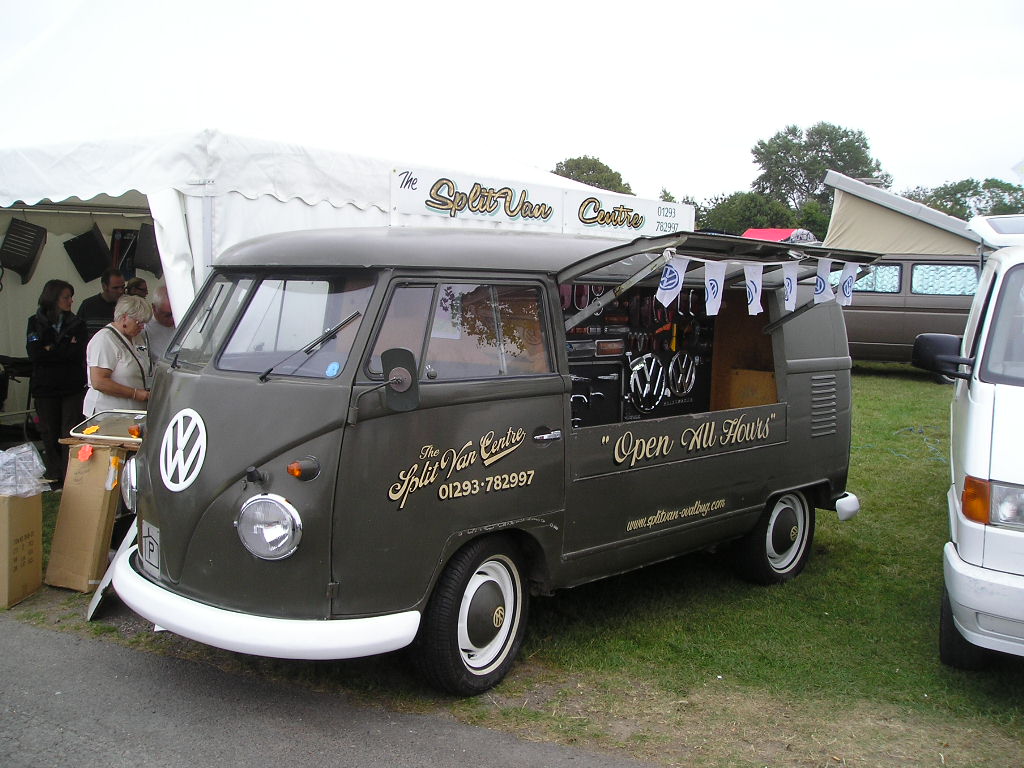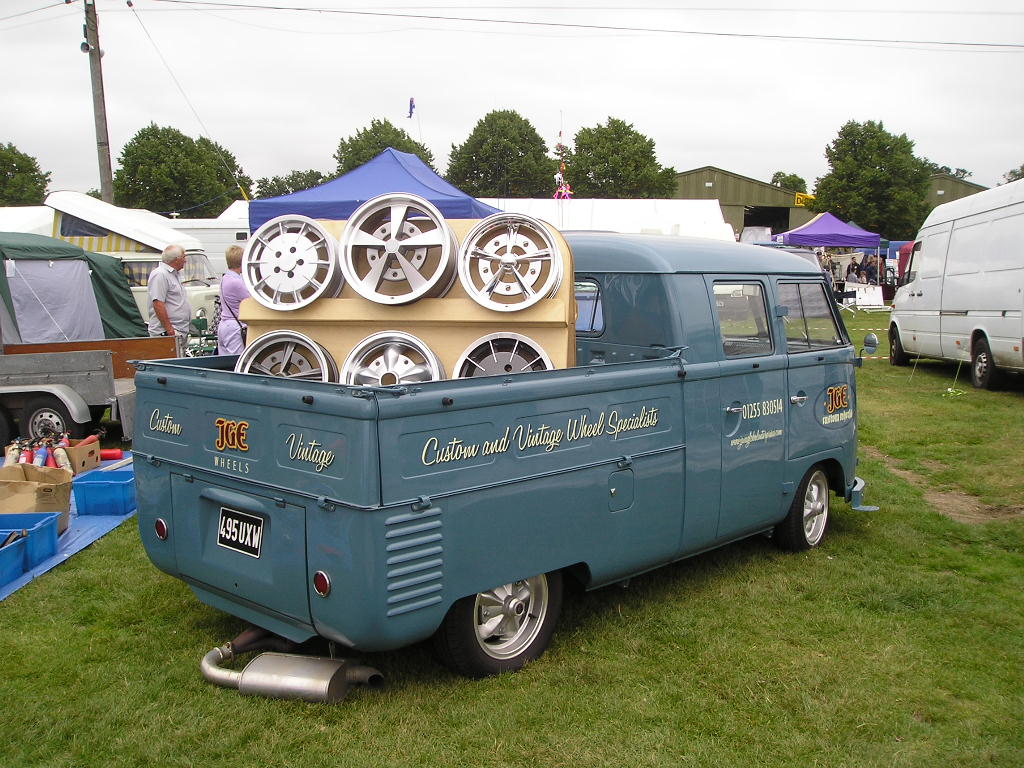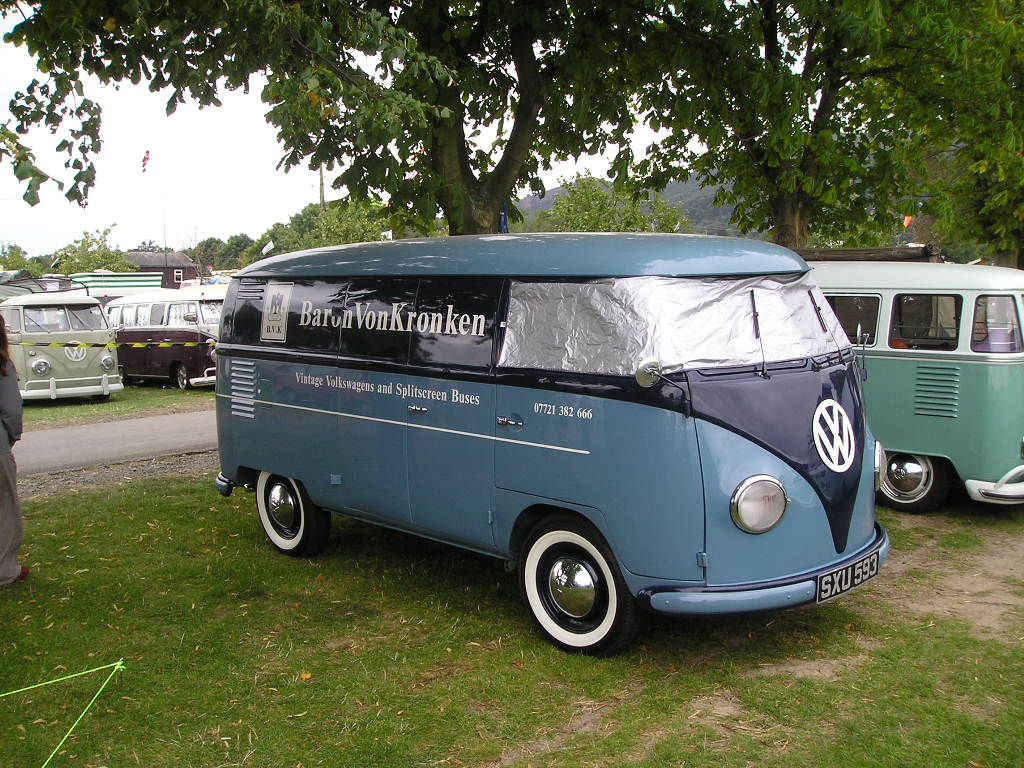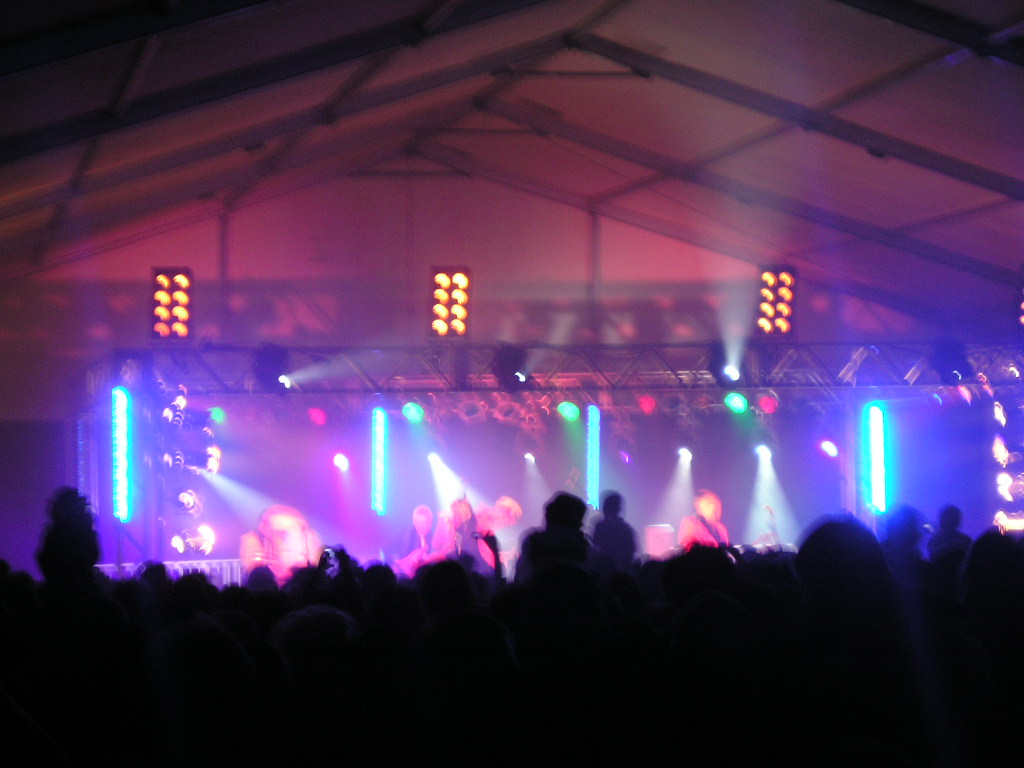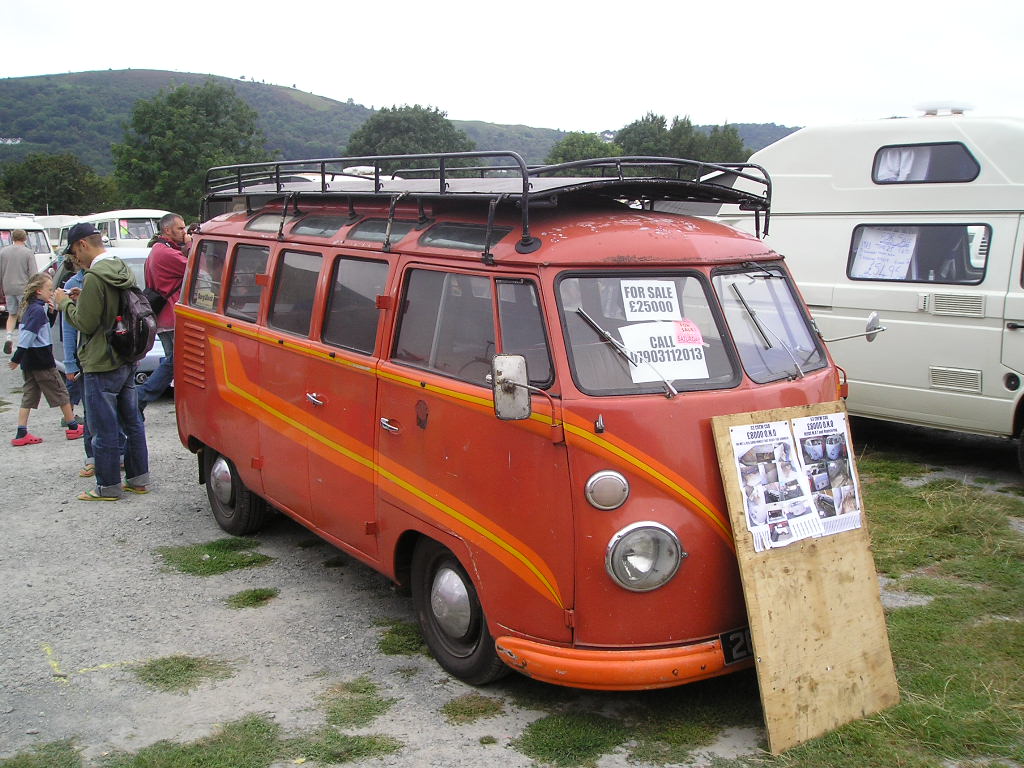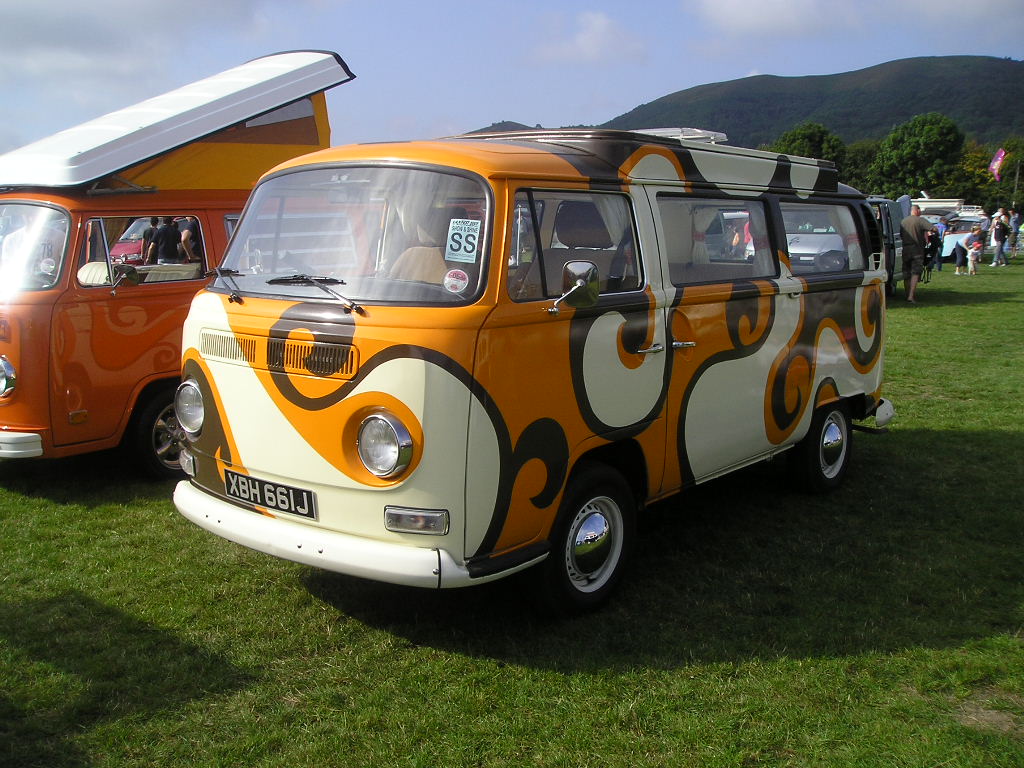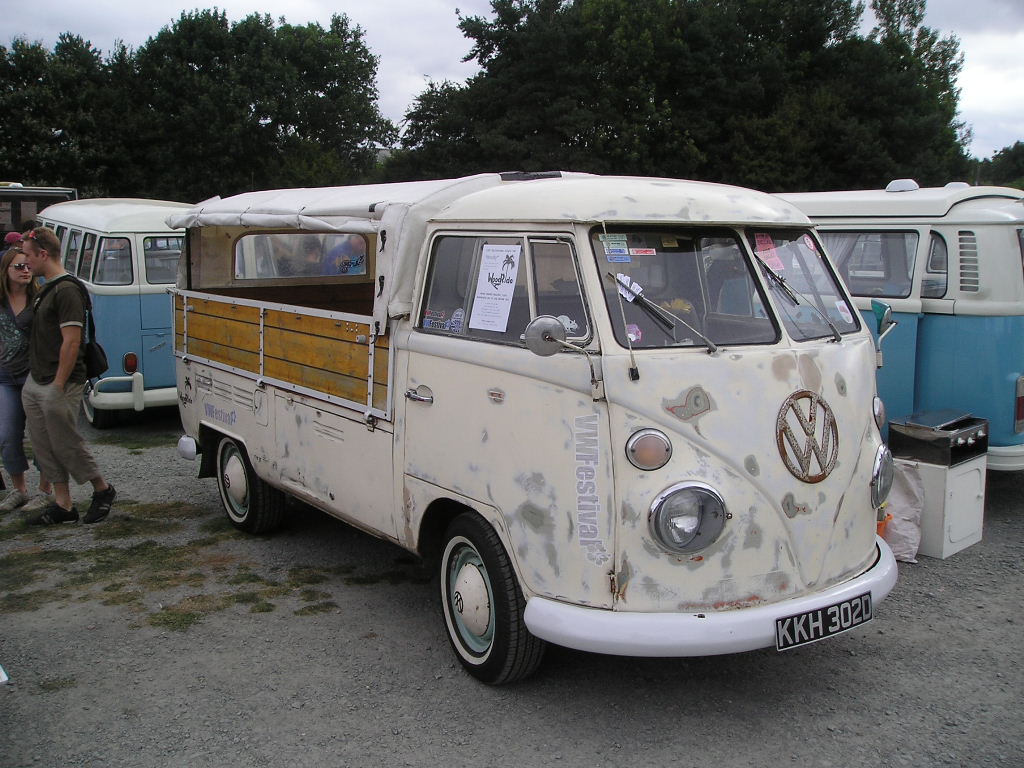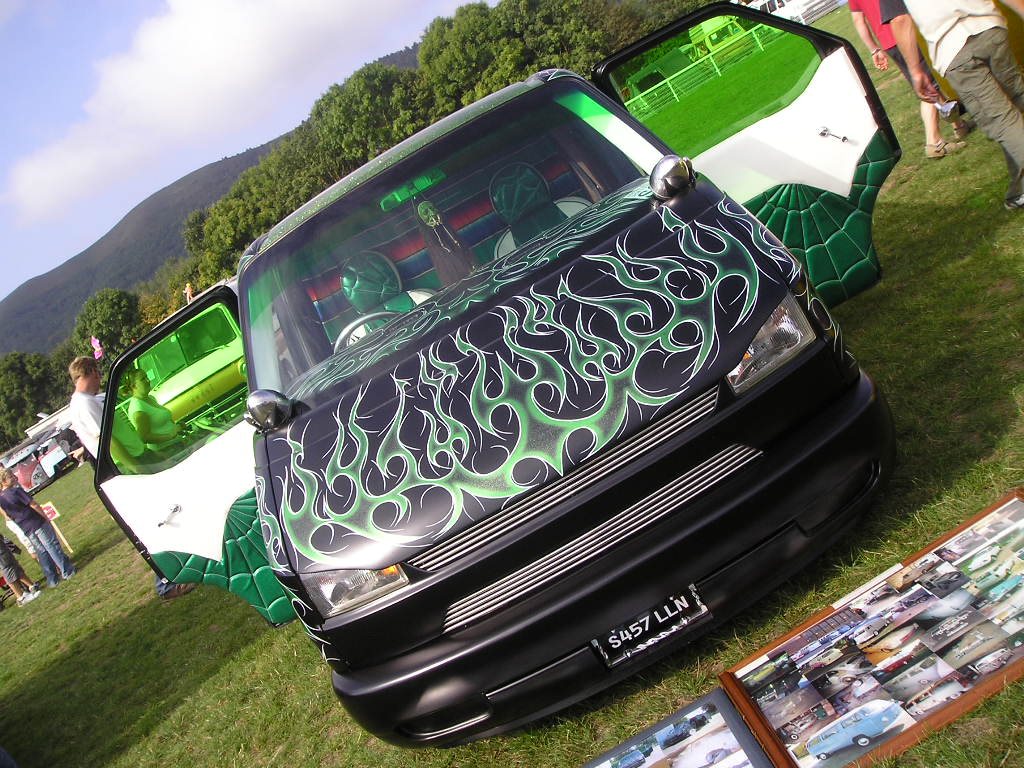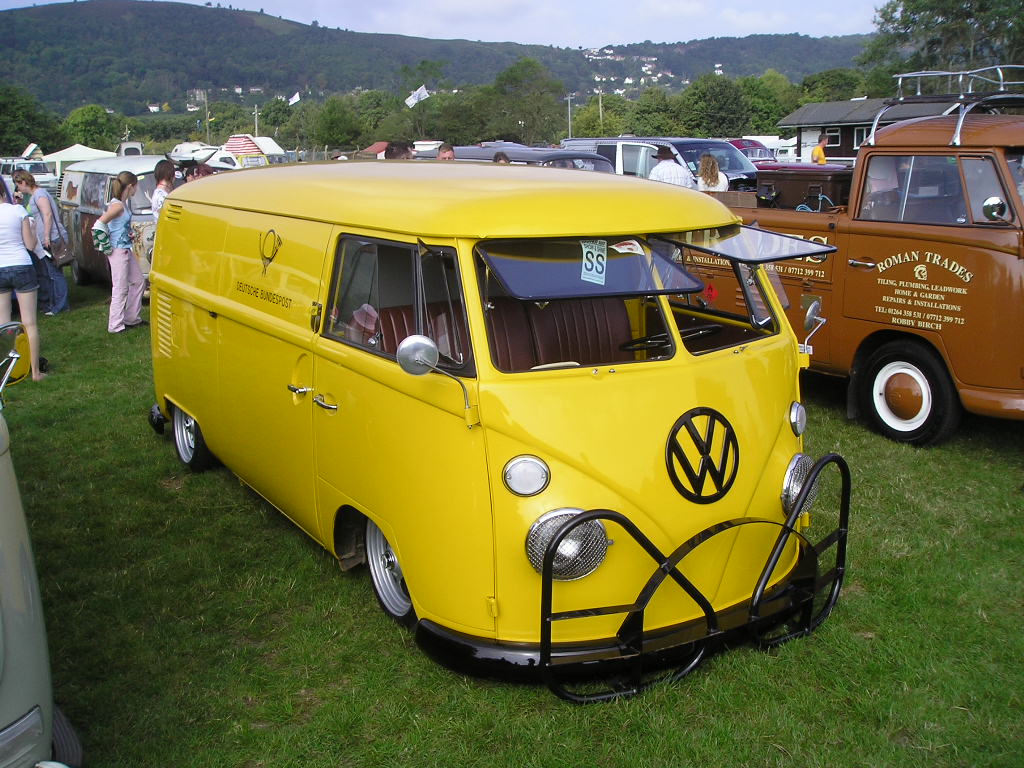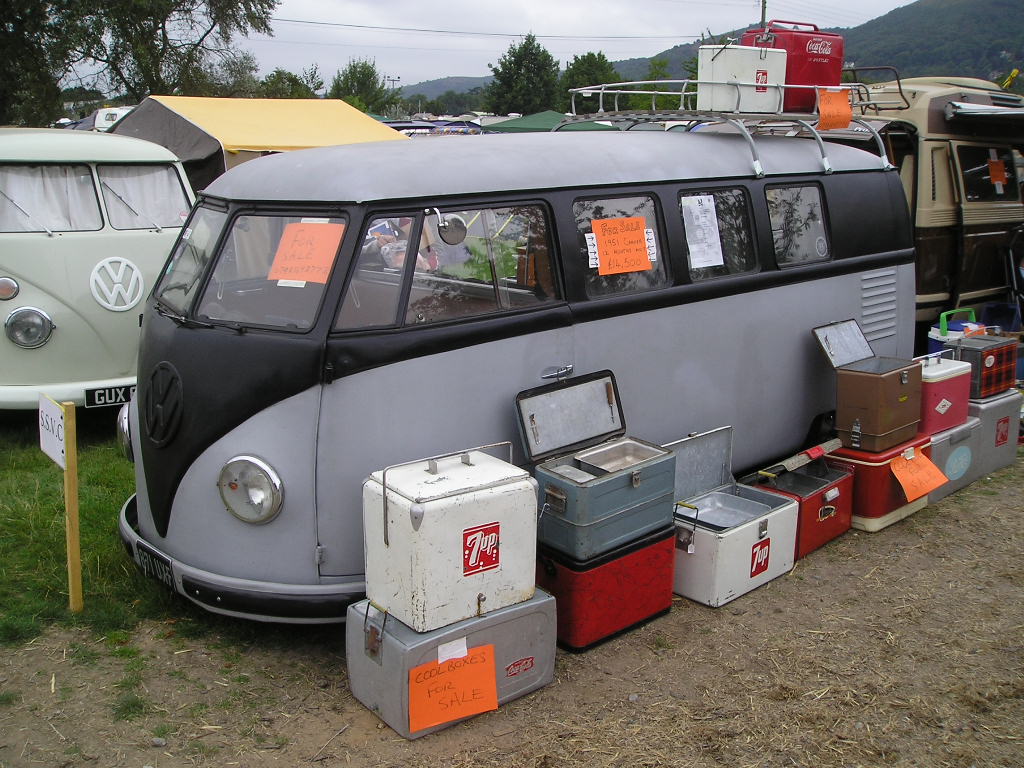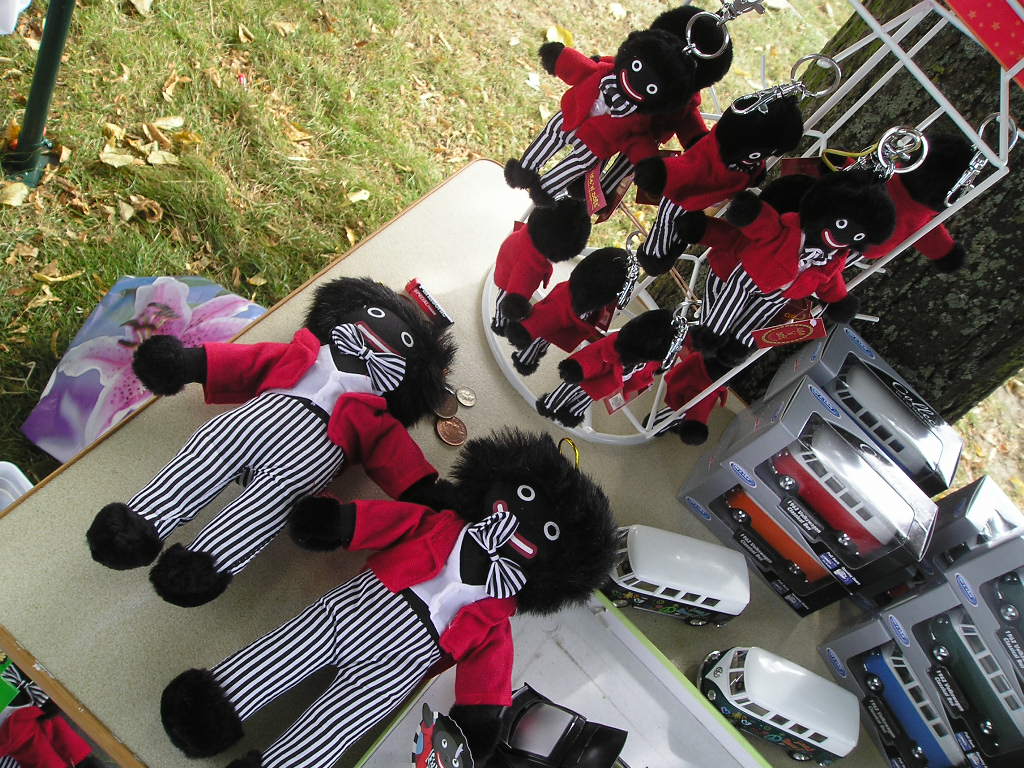 Loads of parts for sale too, but prices were very high, i wonder if much left the stalls. Nearly 」500 for a set of 8 samba roof windows,
and some gollys were some 'interesting' items. VW were there handing free stuff like cubes, keyrings and posters of the show on
5-7 Oct 07. Theres was even a couple that got married at vanfest, all dressed up a hula wear.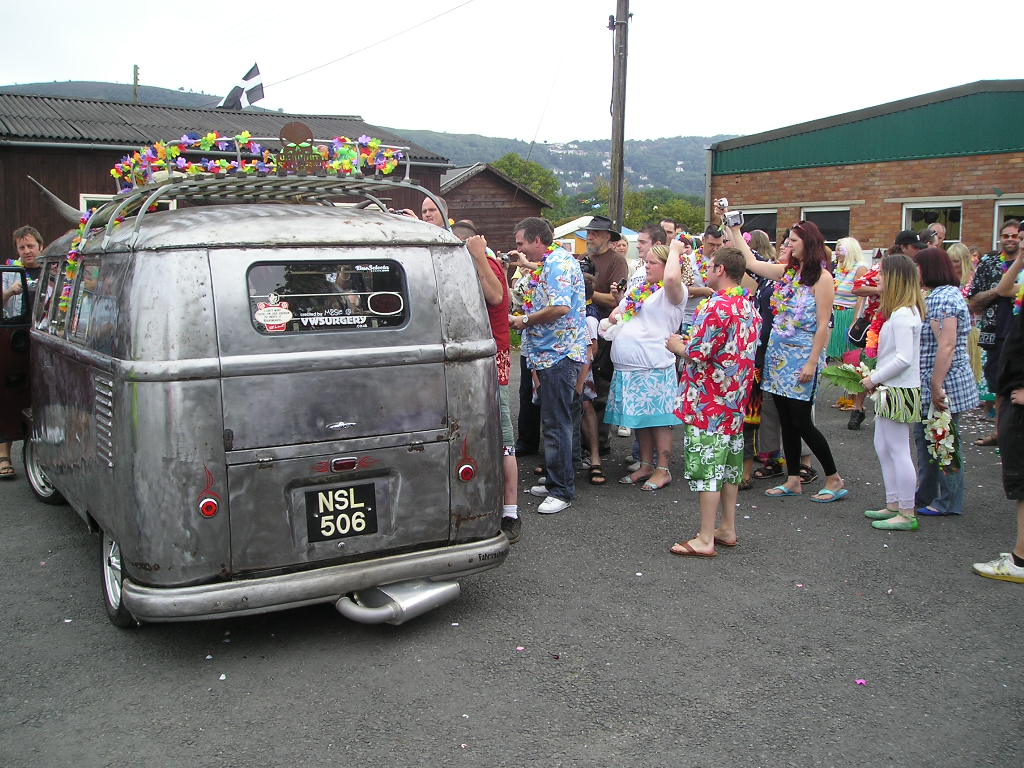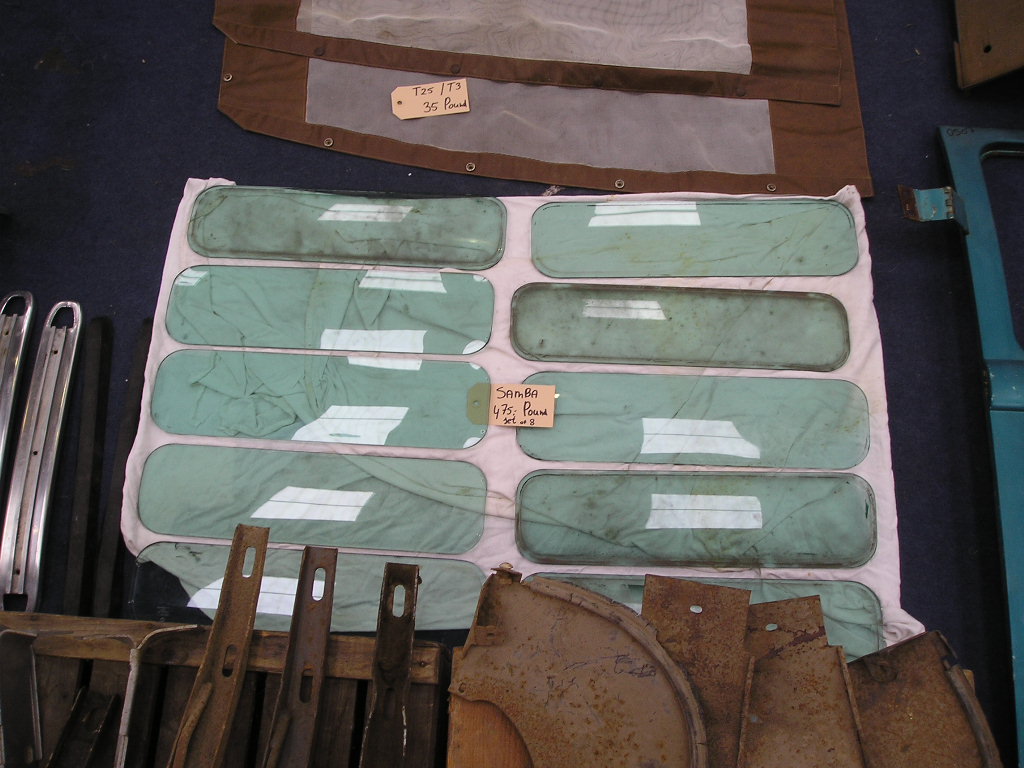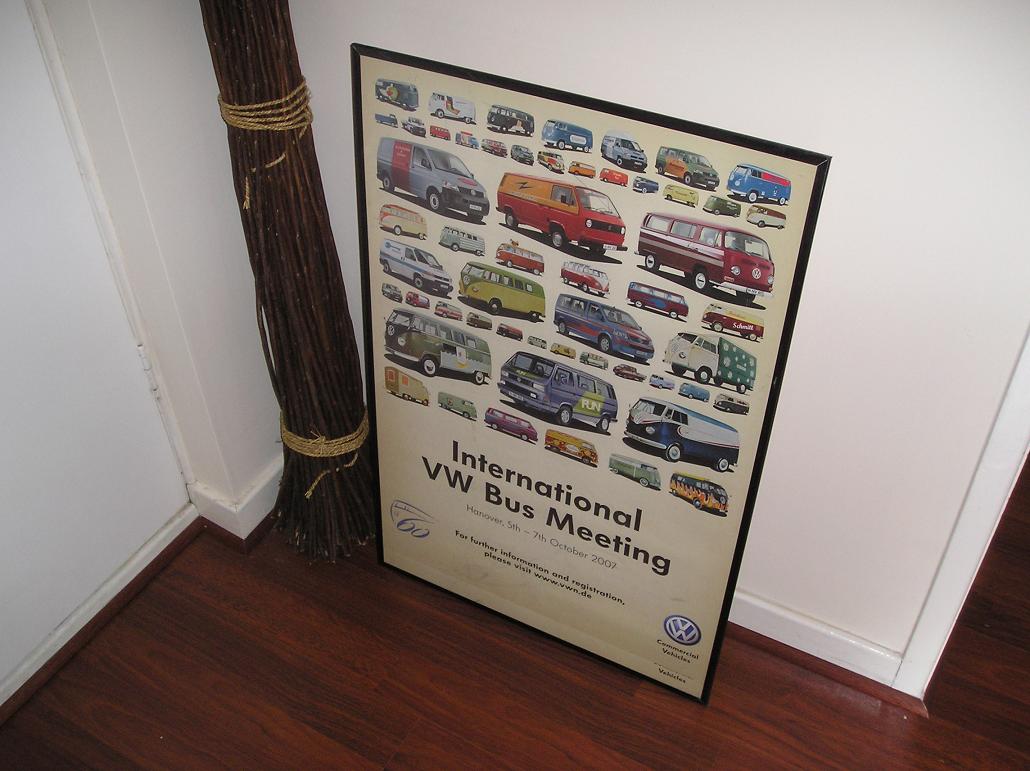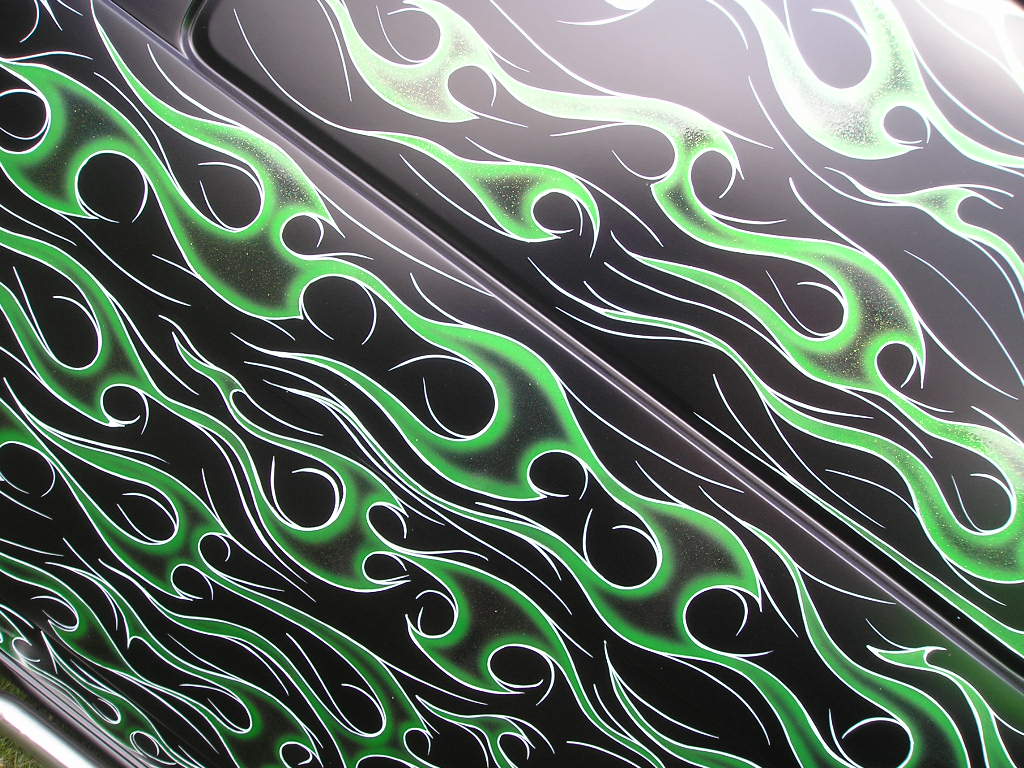 Autocraft had a fantastic display of split floor repair parts. The ghost custom had a new interior which was burgundy snakeskin.
Record numbers of people visited the show this year. The queue to get out on sunday afternoon was huge..... 1hr to do 5 miles.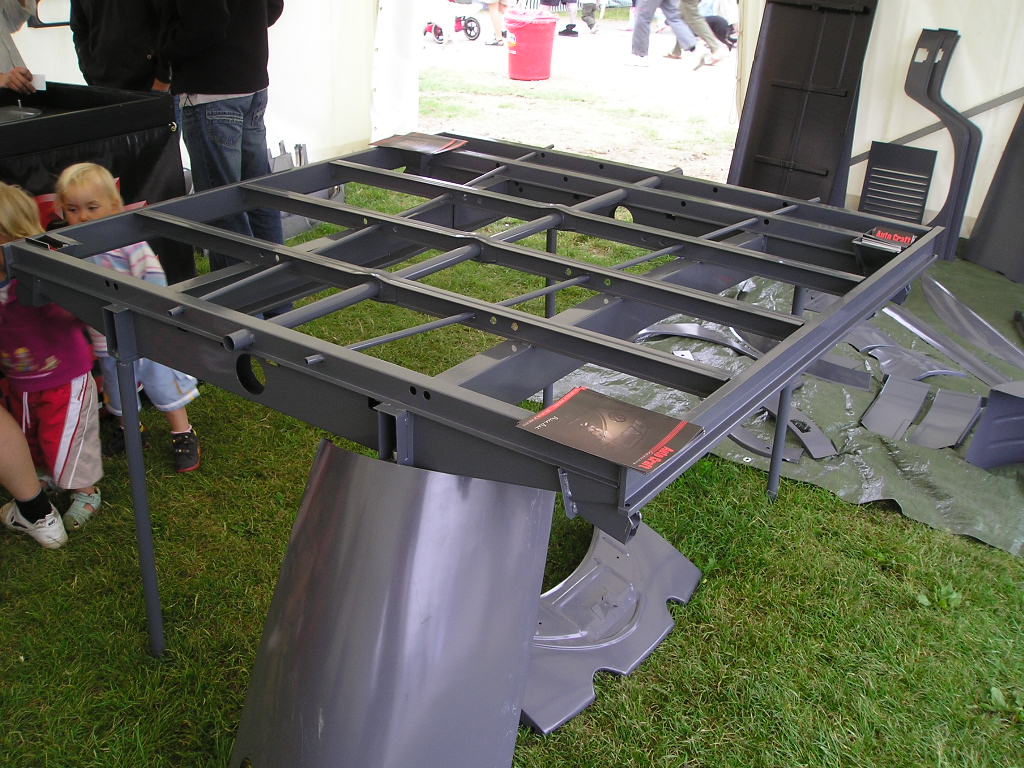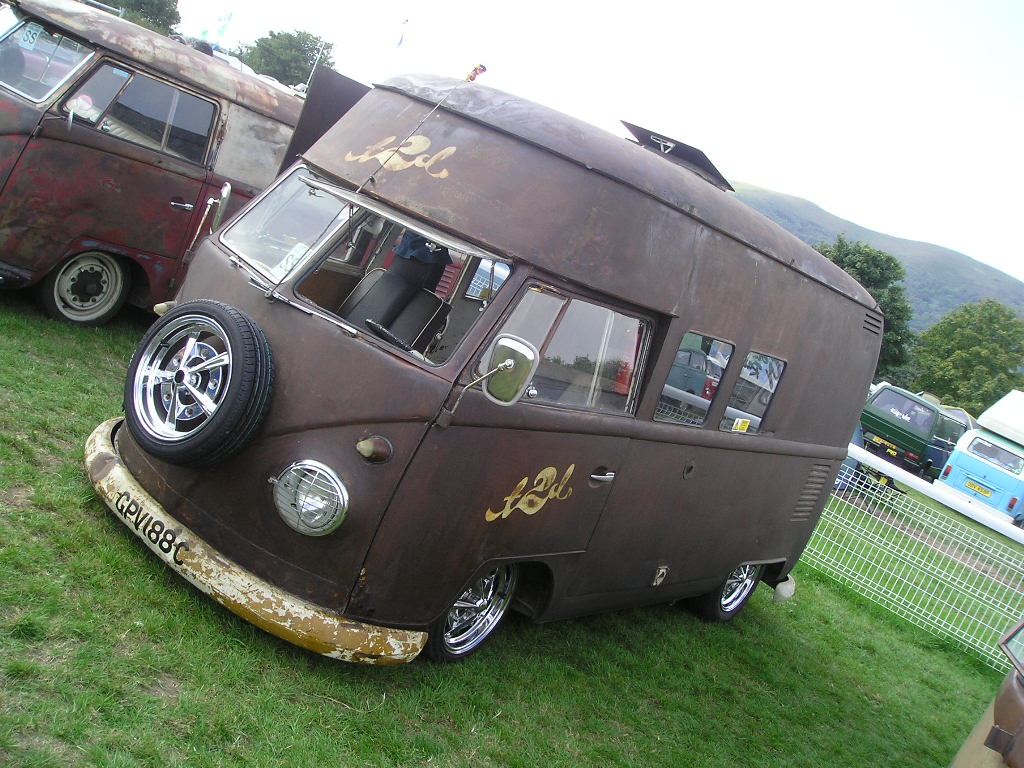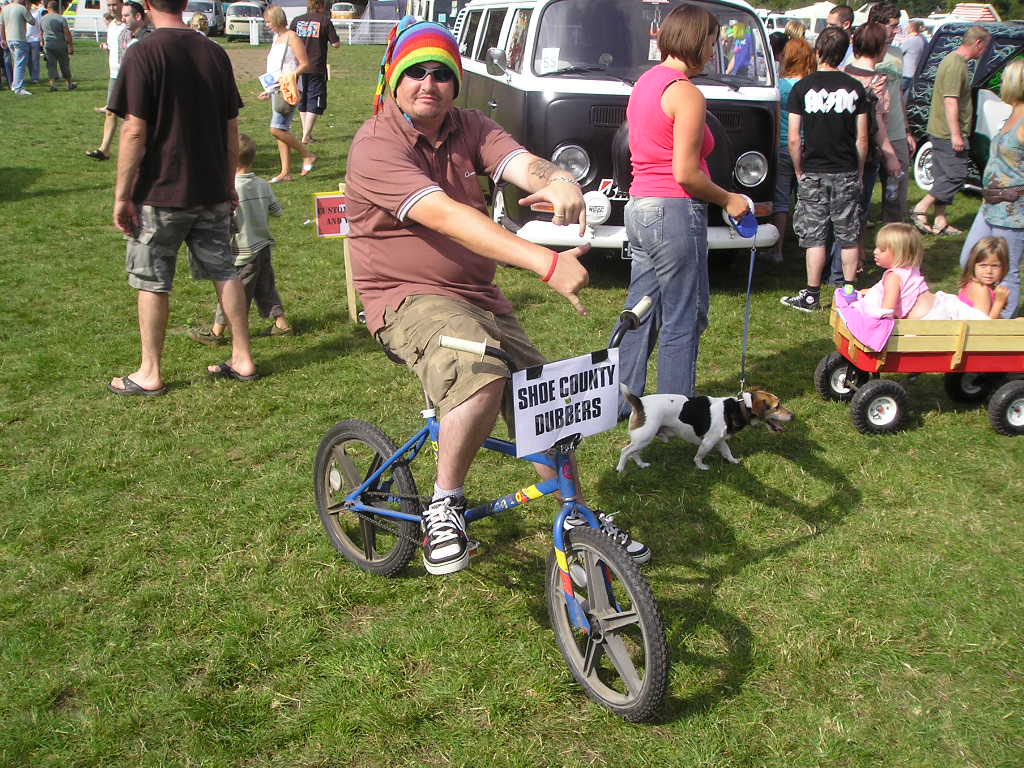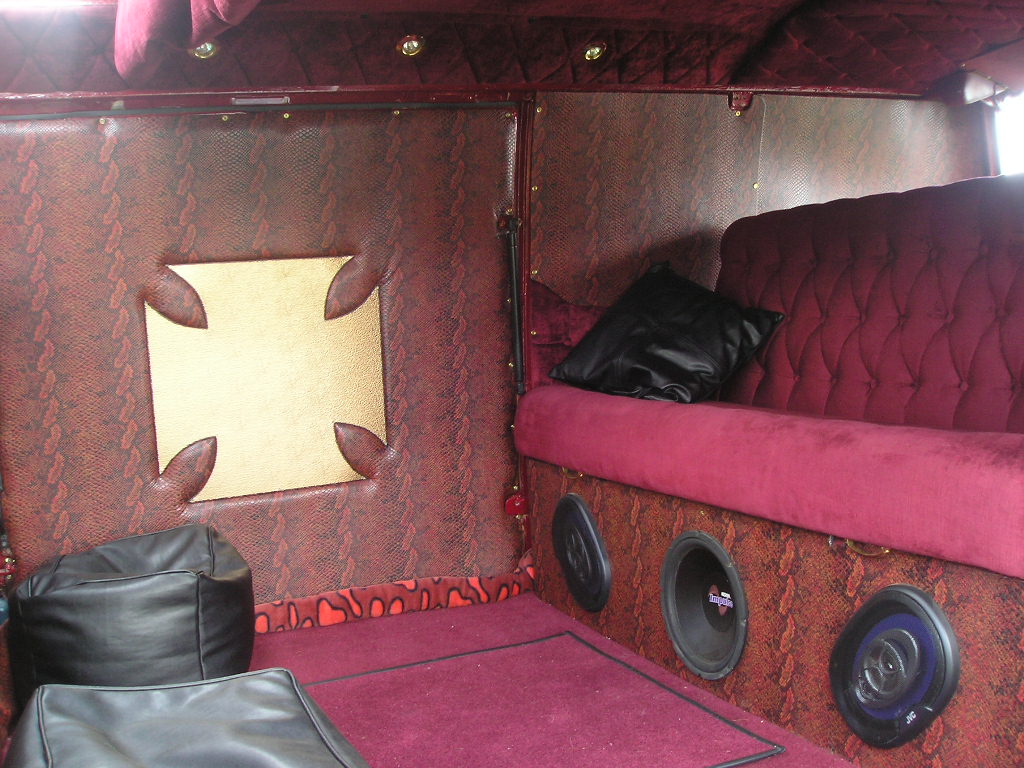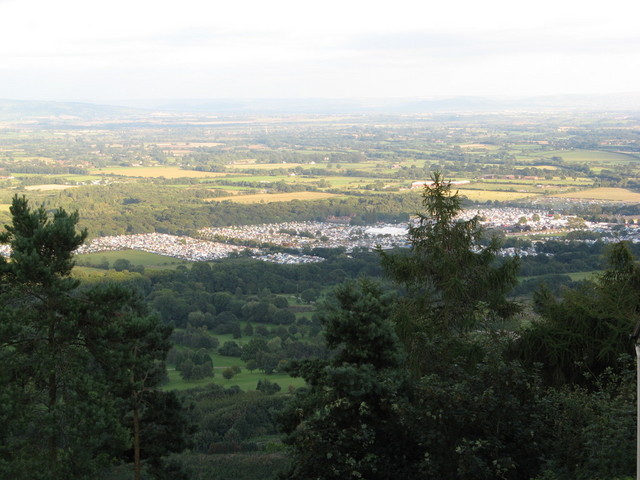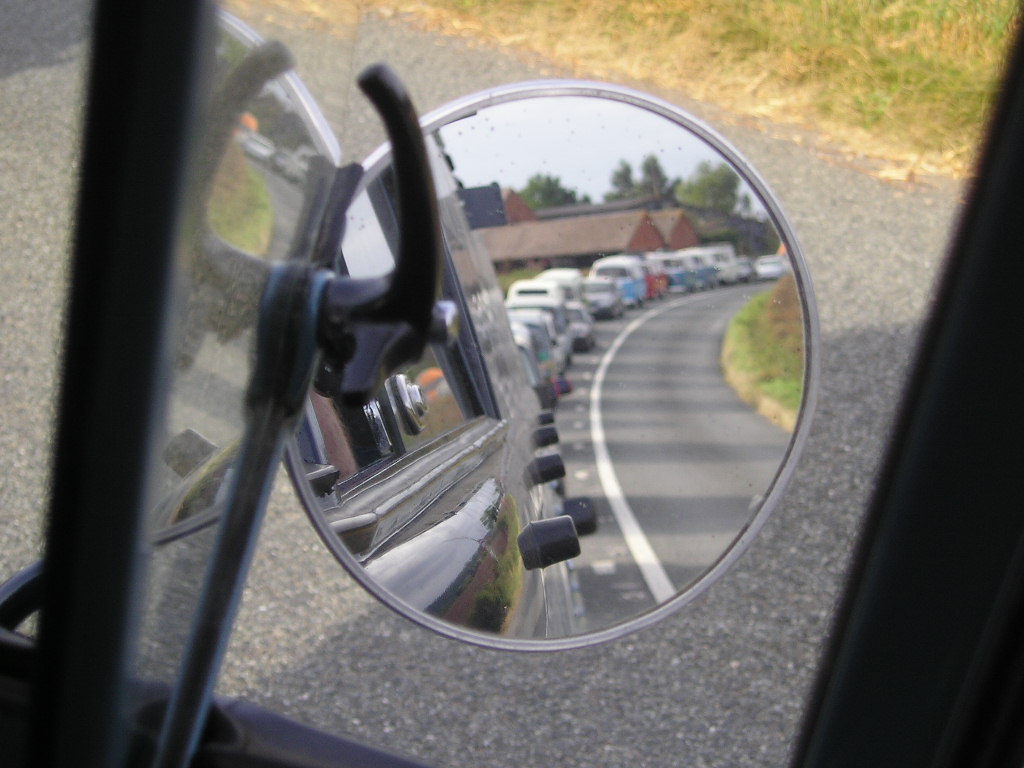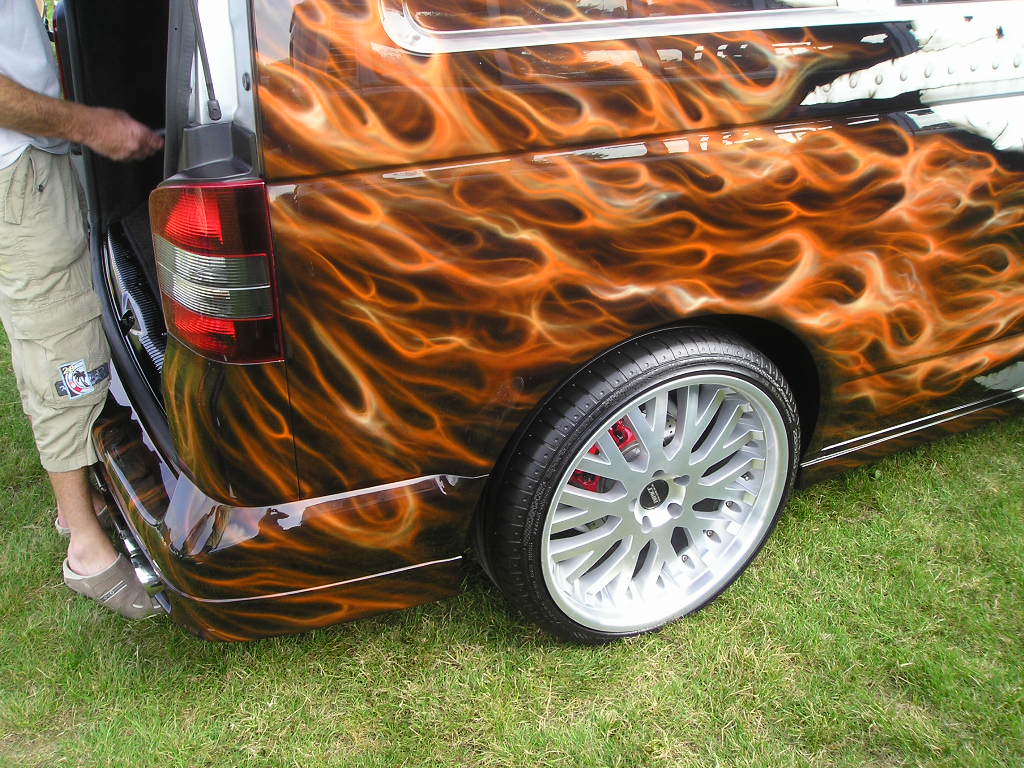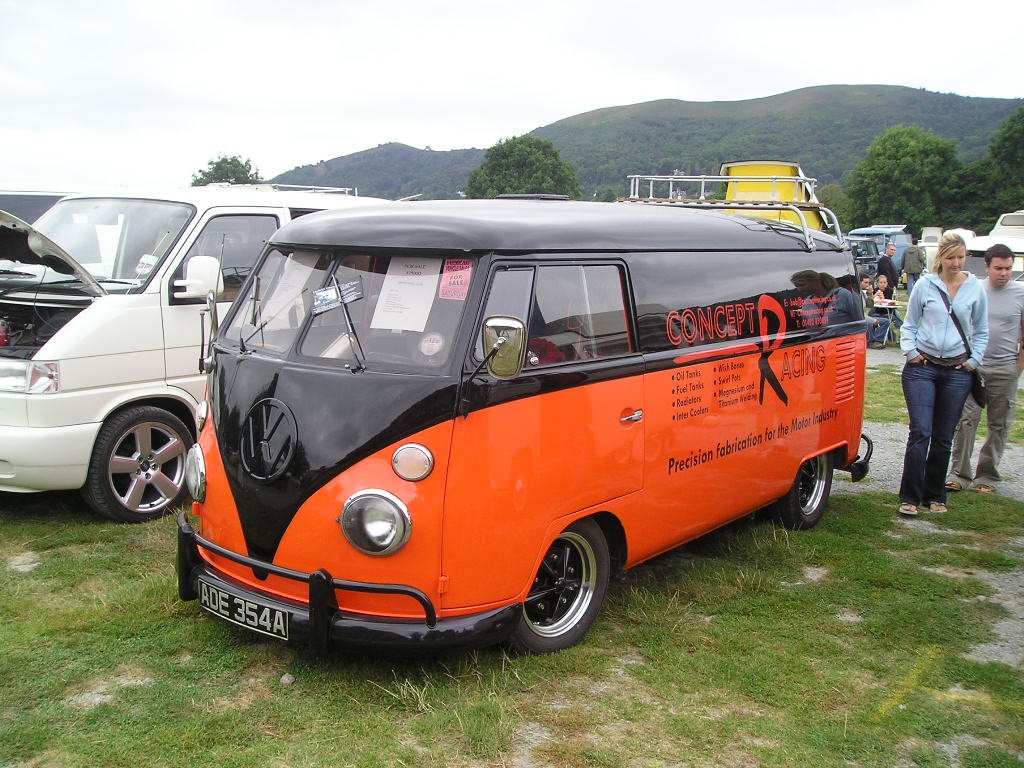 Loads of rat looks and tons of custom buses seemed to be the theme this year....cool.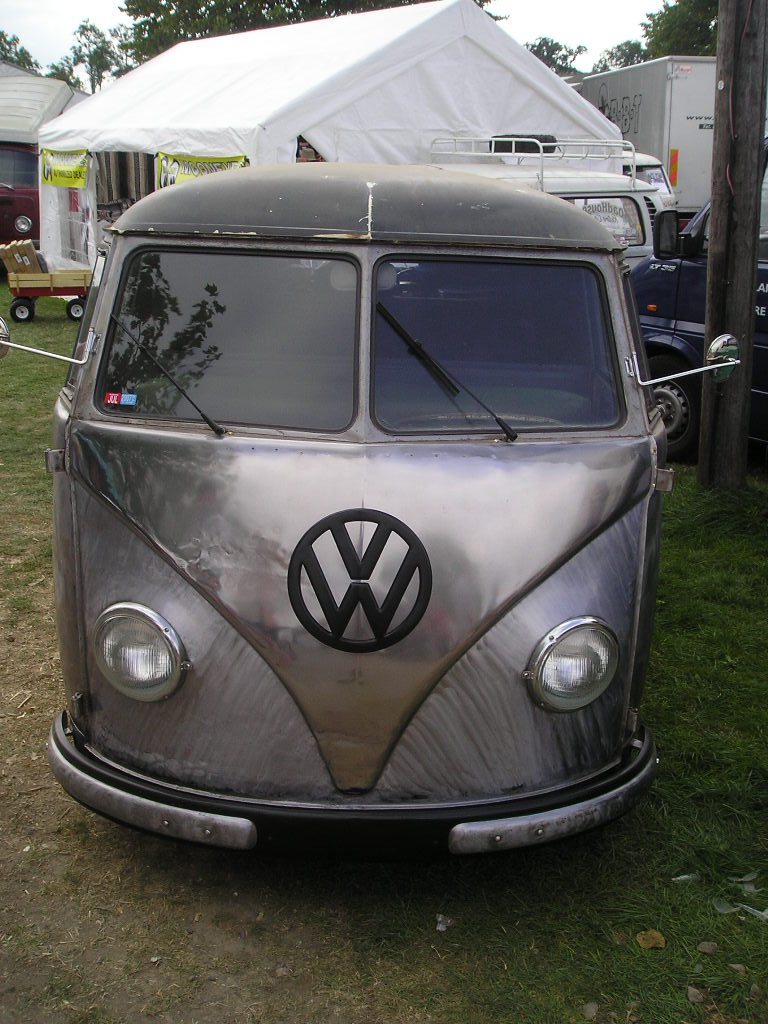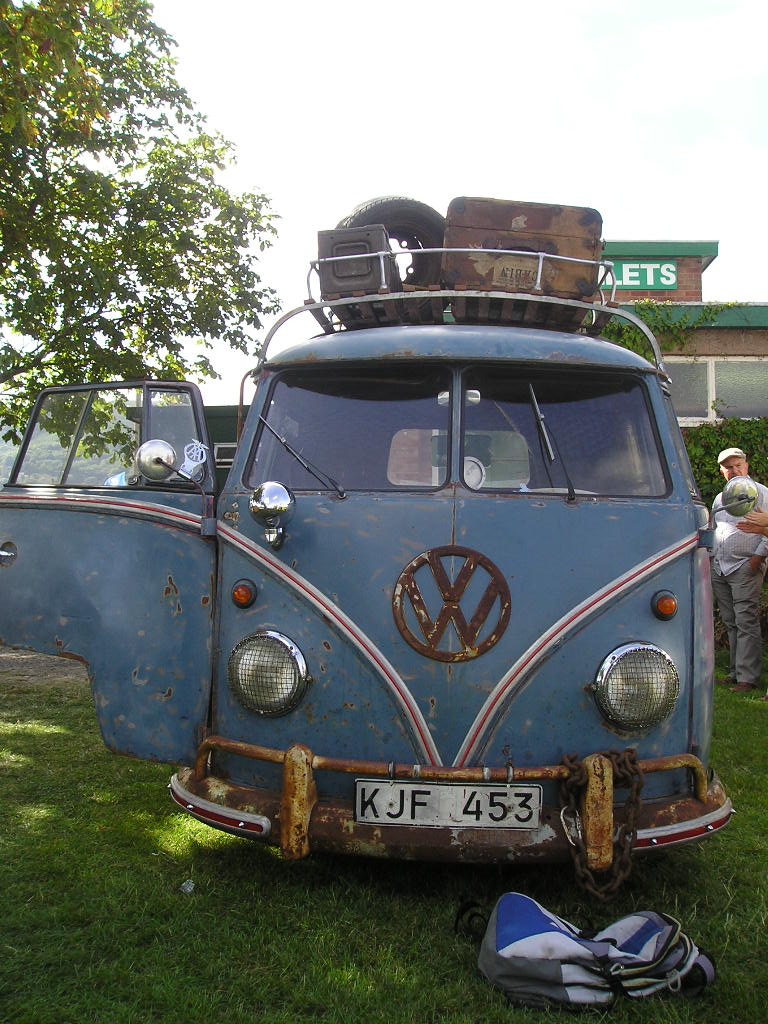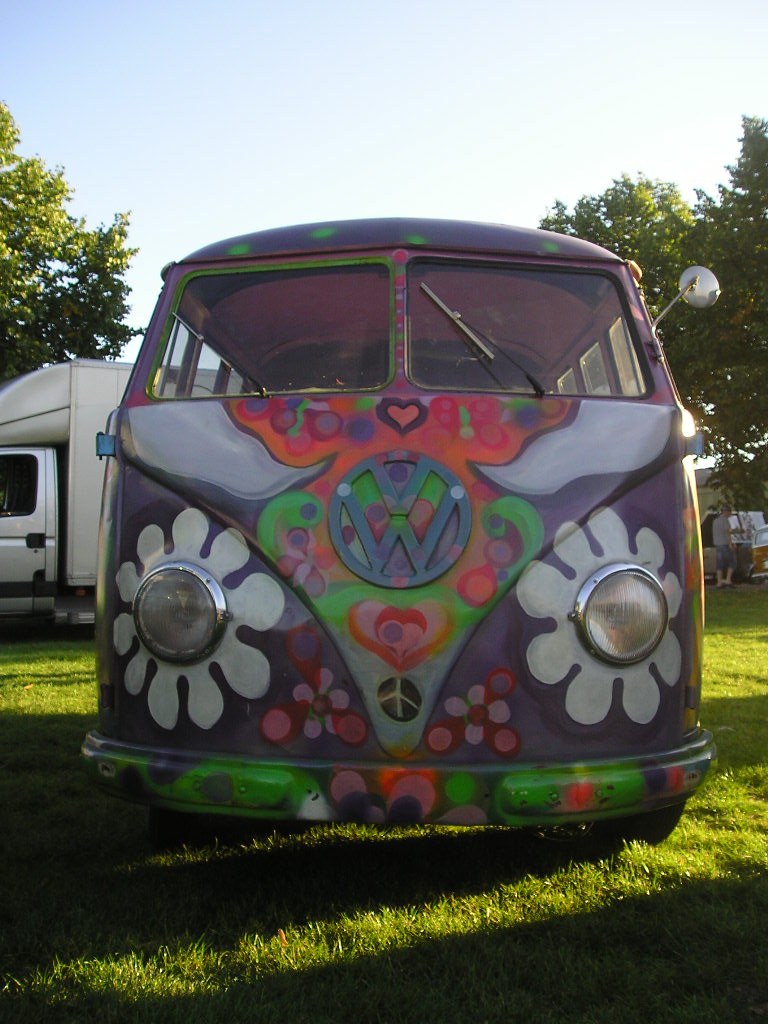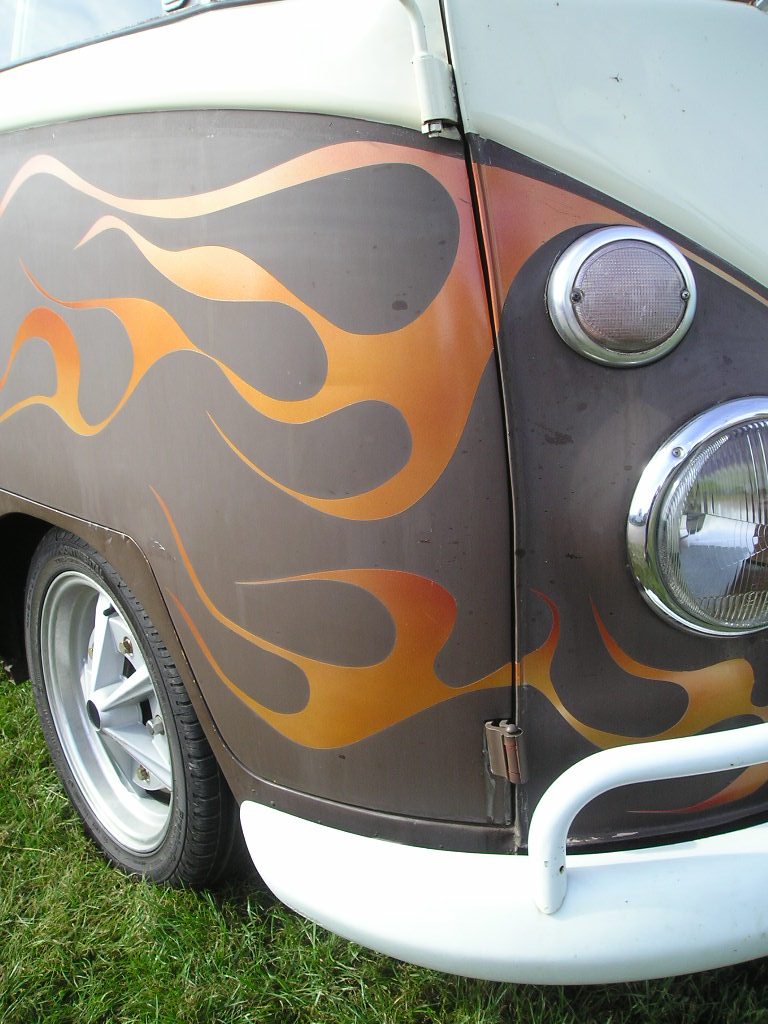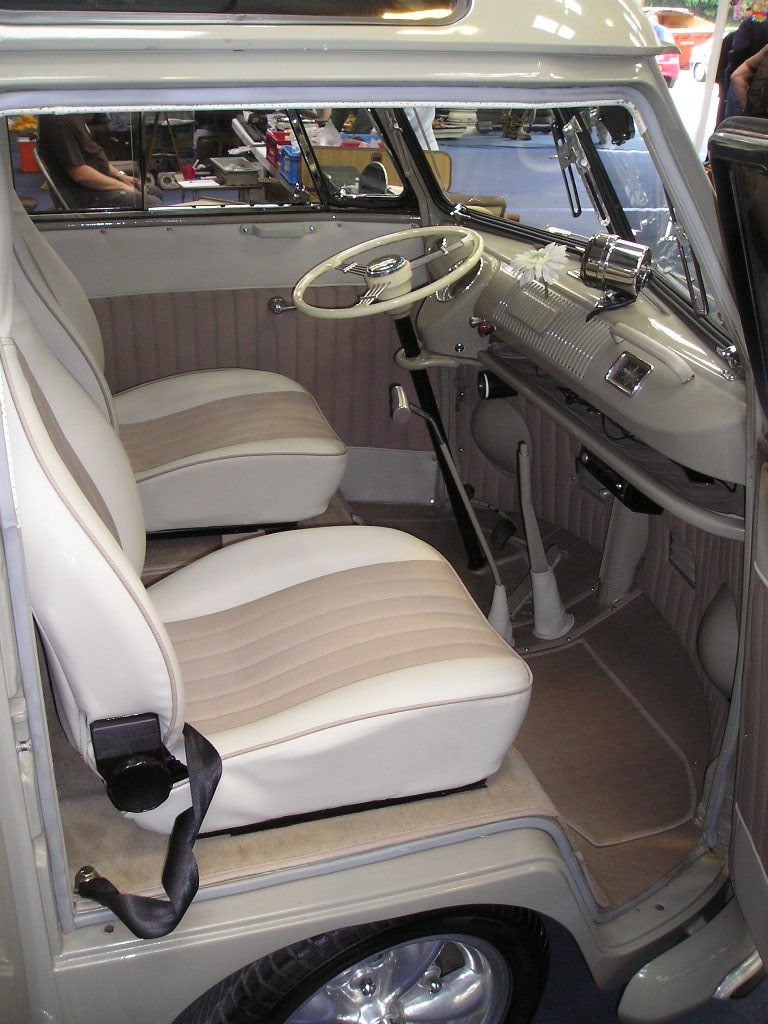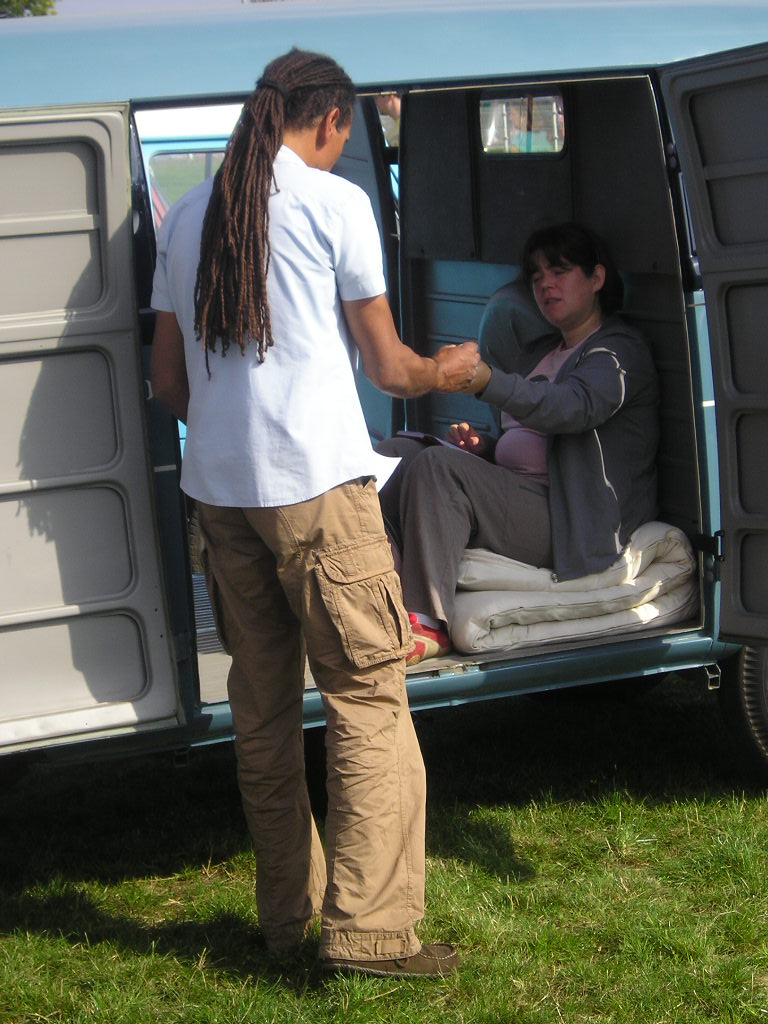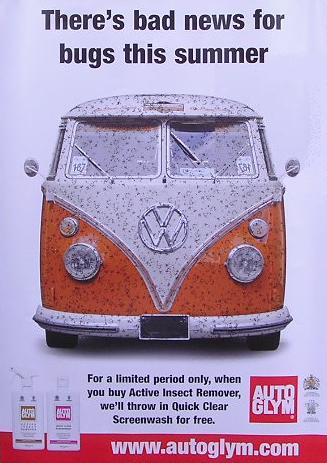 ( 03 June ~ Stonor Park )
A steamy hot weekend, Saturday started brilliantly by Paul Wisk taking his Schwimmwagen into the river at Henley, then a good BBQ at
Swiss Farm with some of the SSVC Westy crew.....Thanks. I camped over in the ambulance, sleeping on the stretcher, i won't be doing
that again in a hurry.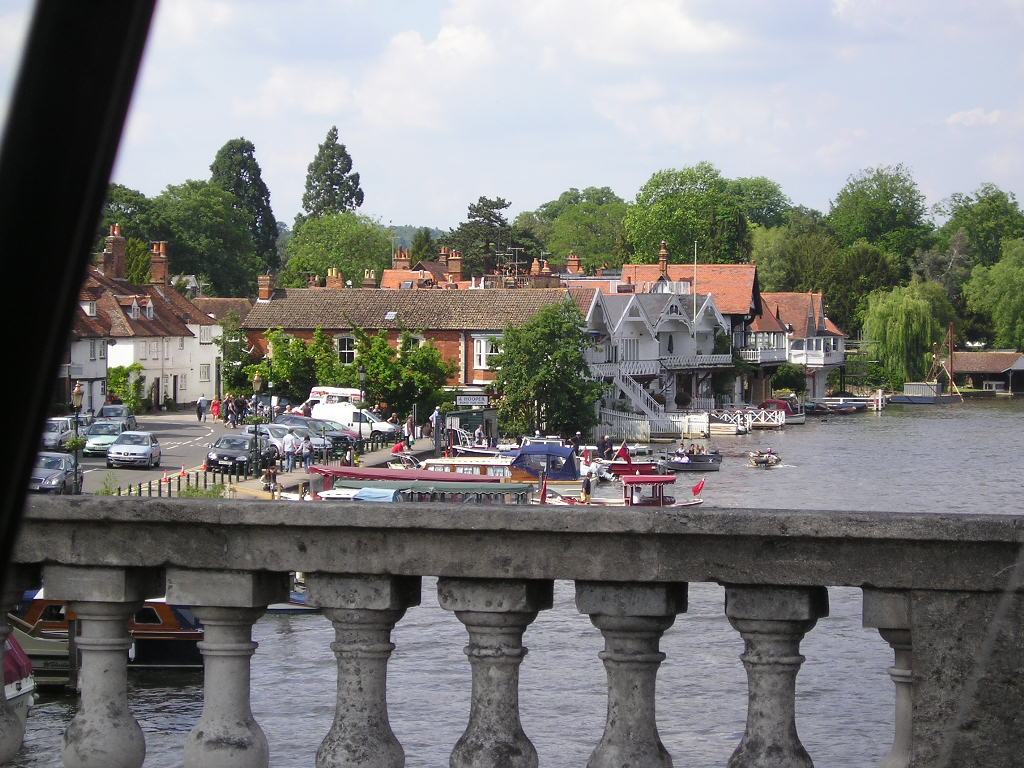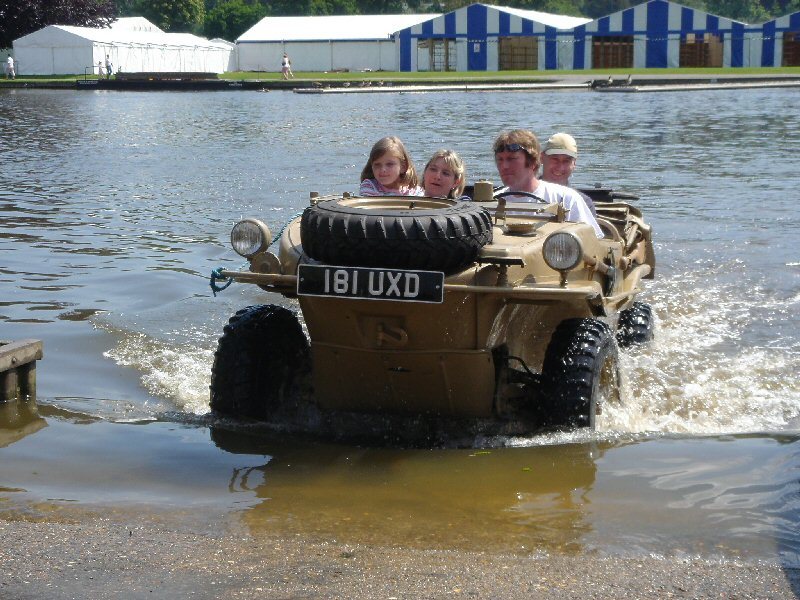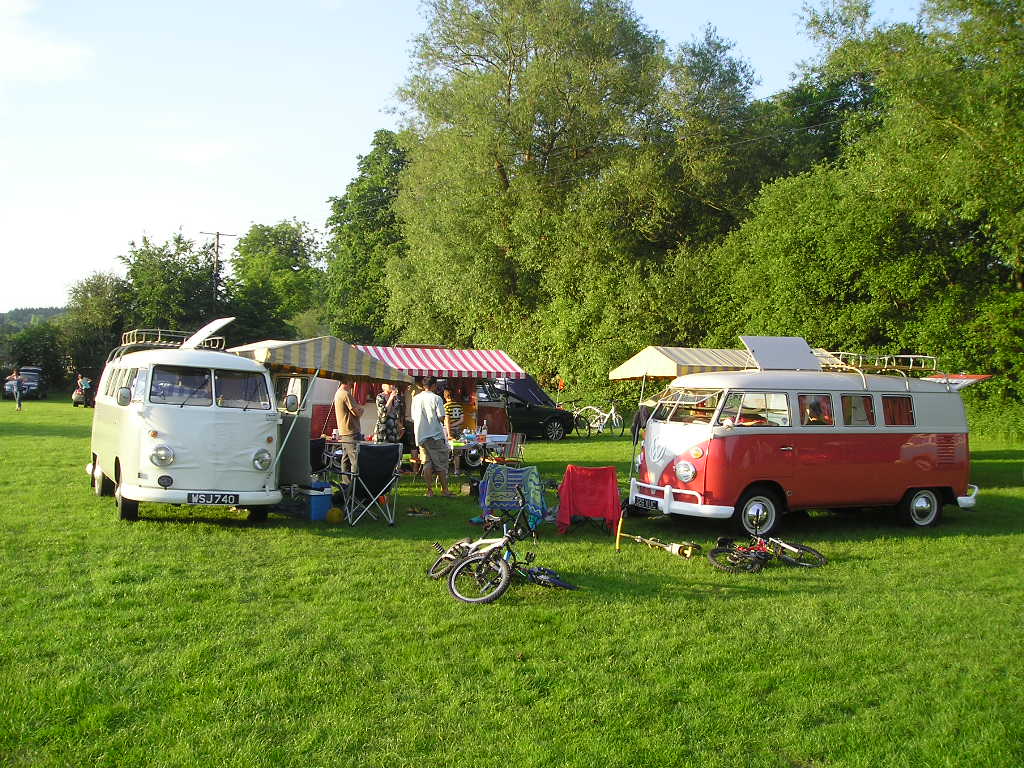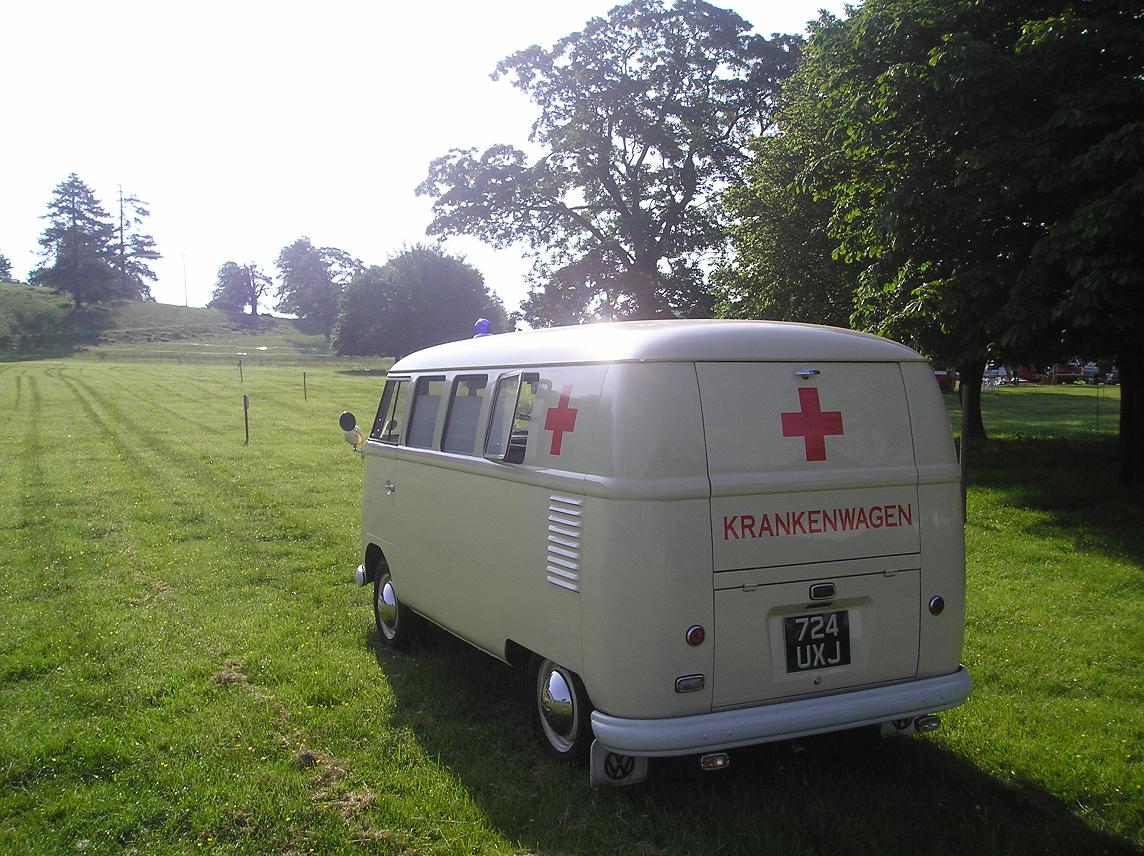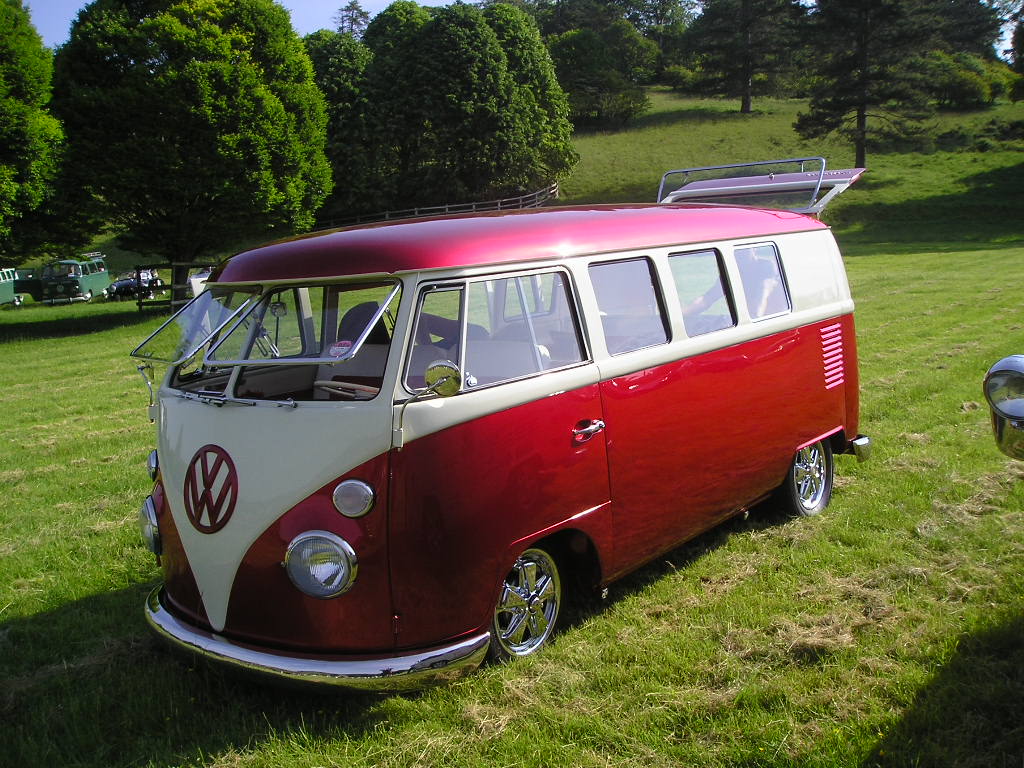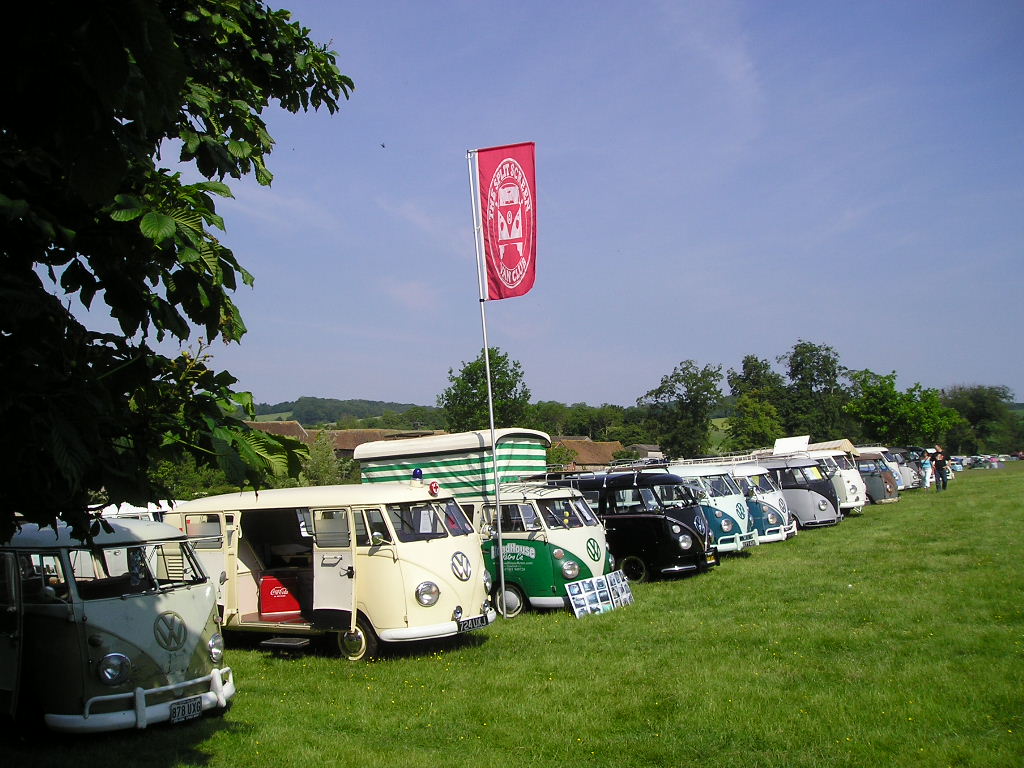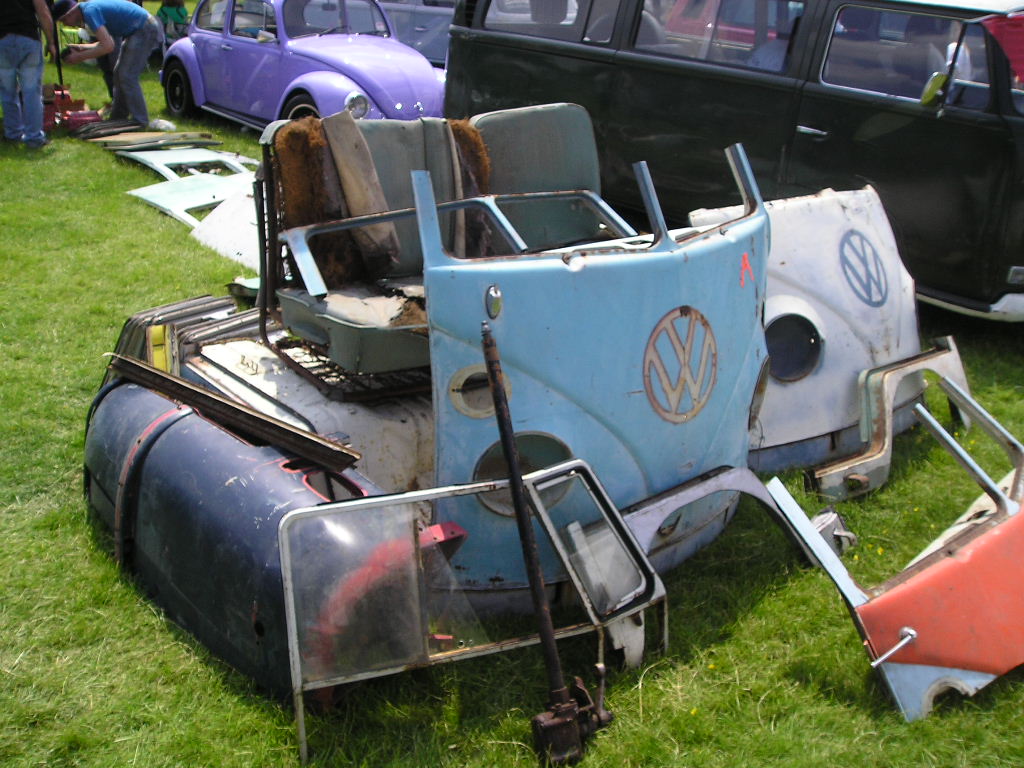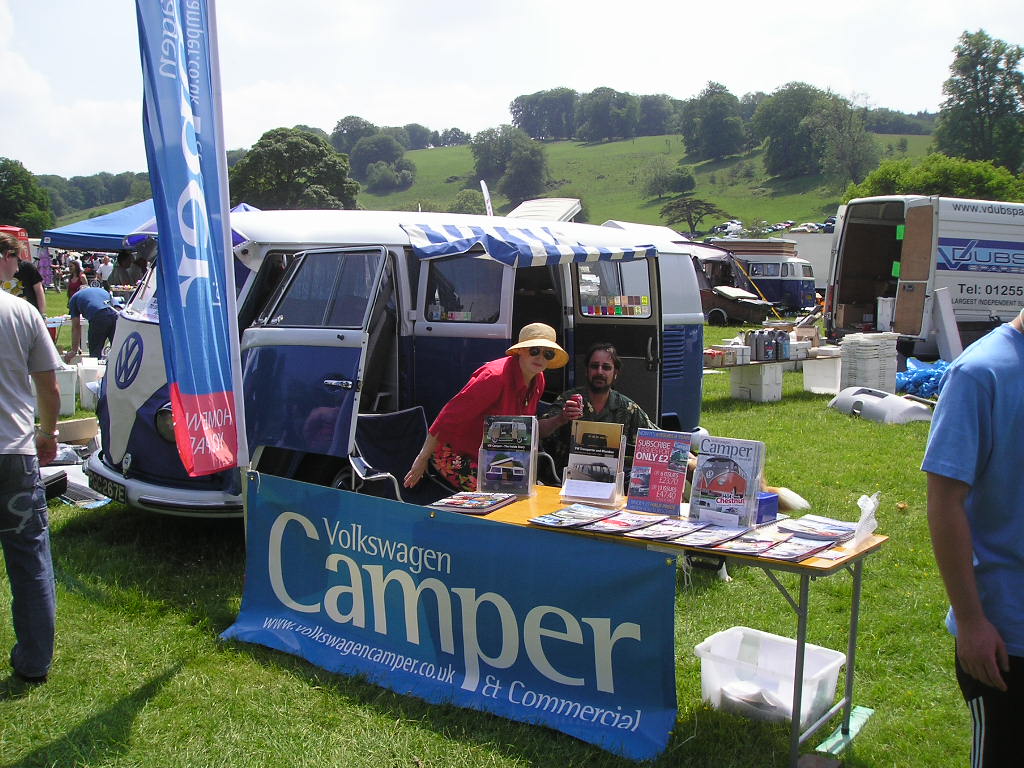 Sunday was hot with no breeze, loads of people crashing out under the few too many trees, trade was as busy as was the show section,
every class was full. Loads of splitscreen vans in the SSVC line up. I even managed to get some 30hp parts and an early handle for 」8.
Met up with a couple of old mates from Oxford and got to chat with loads of new people too.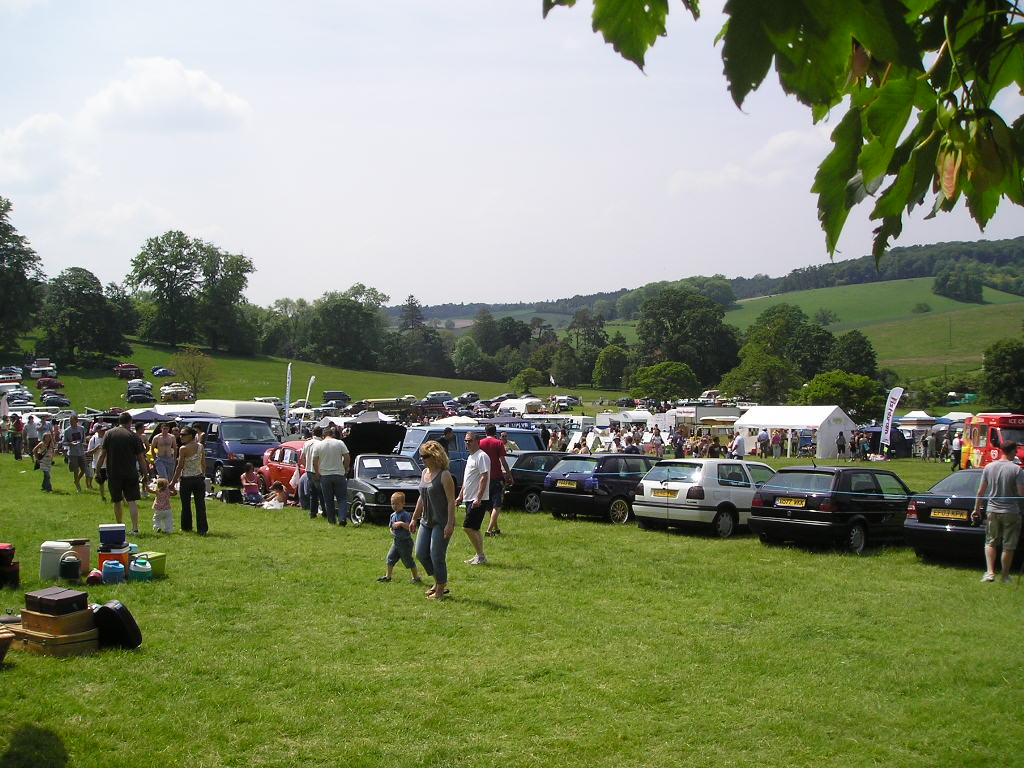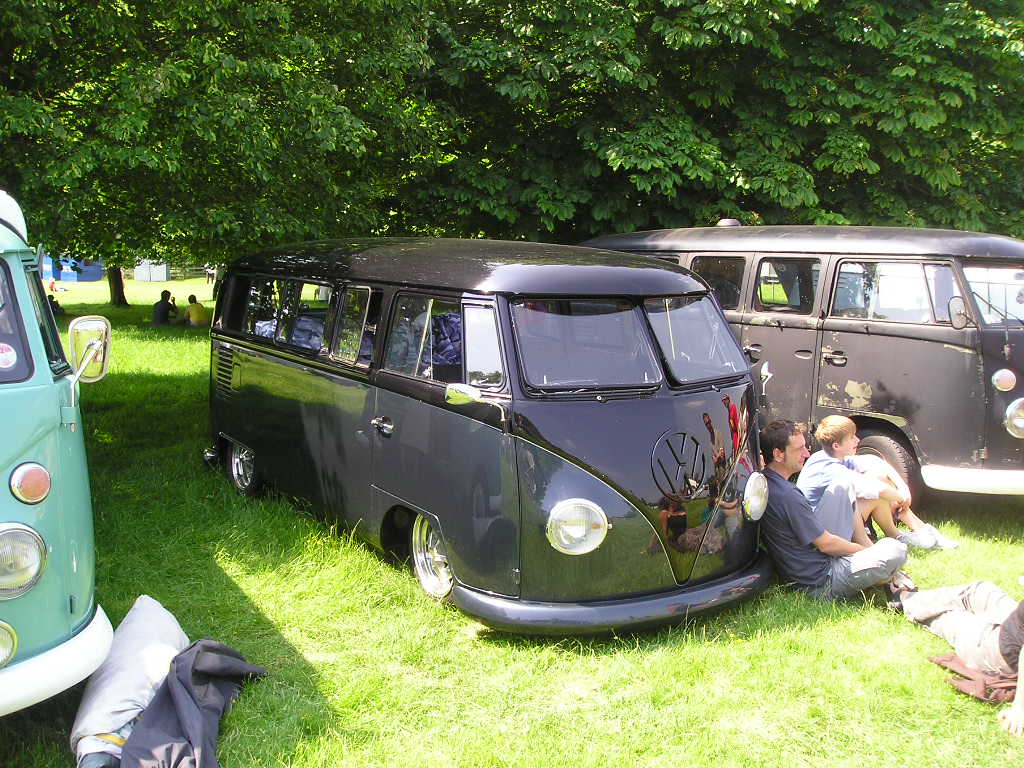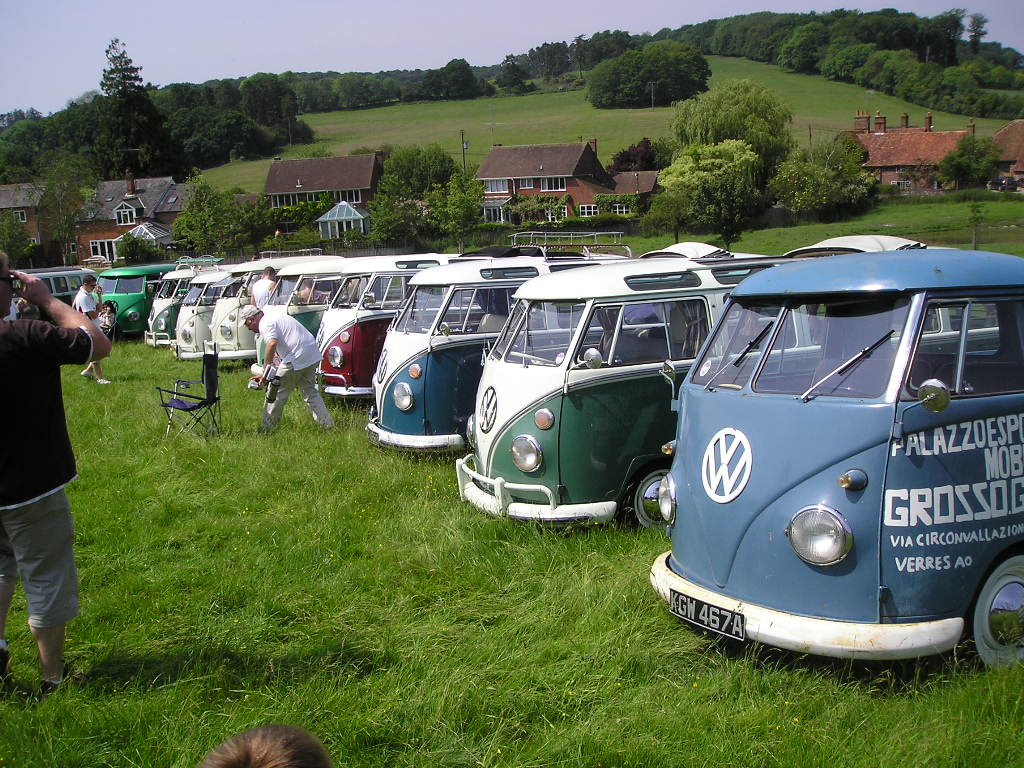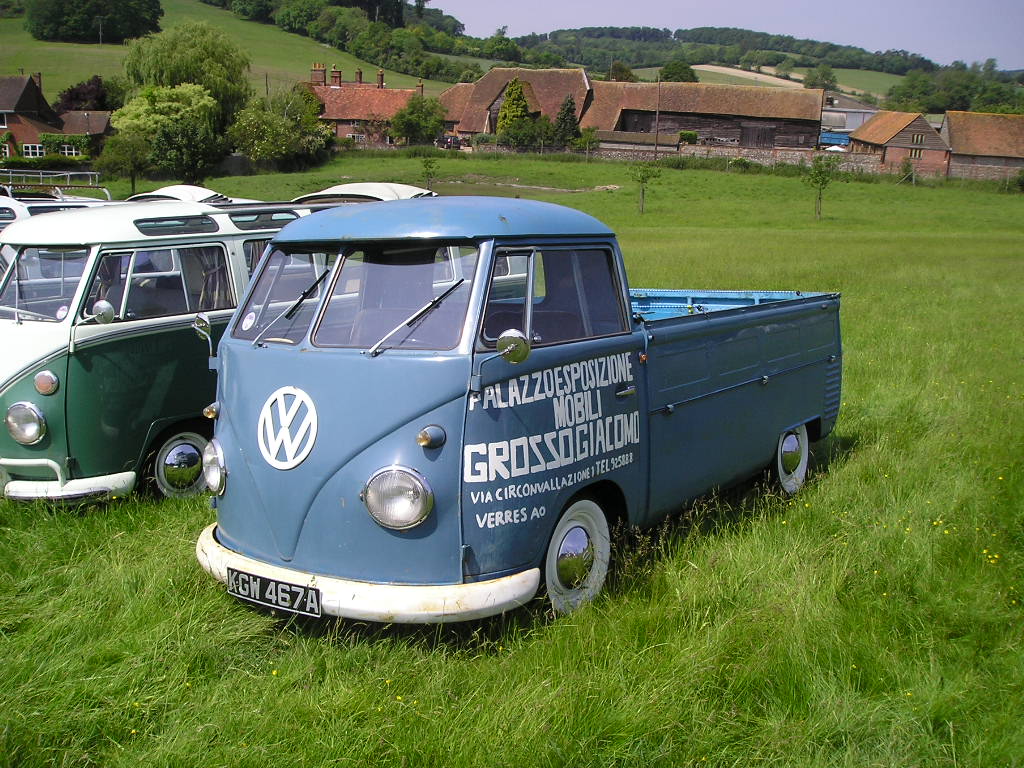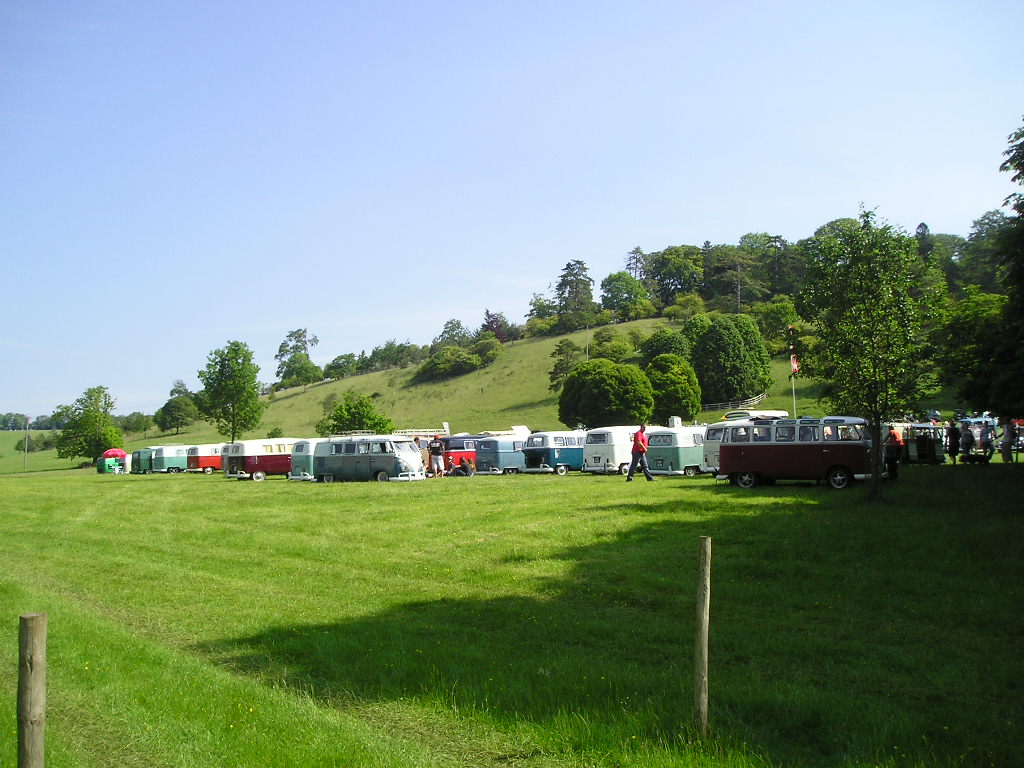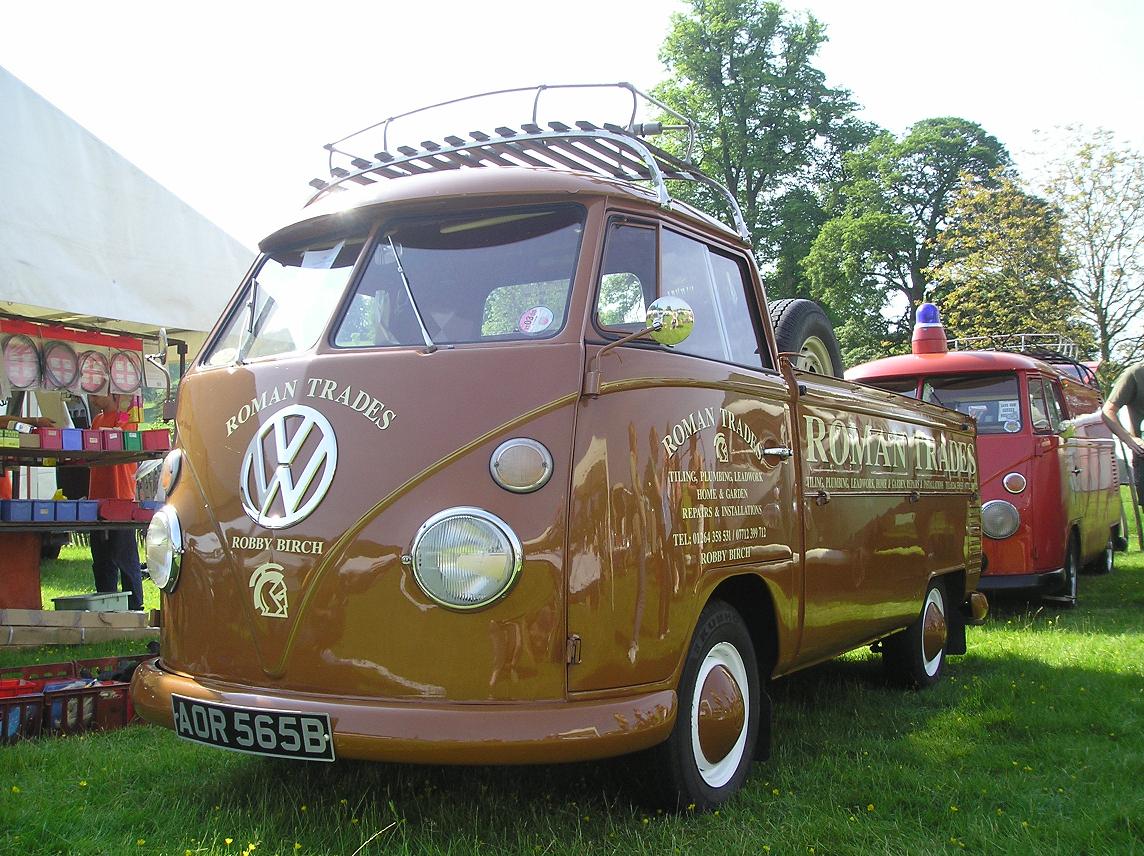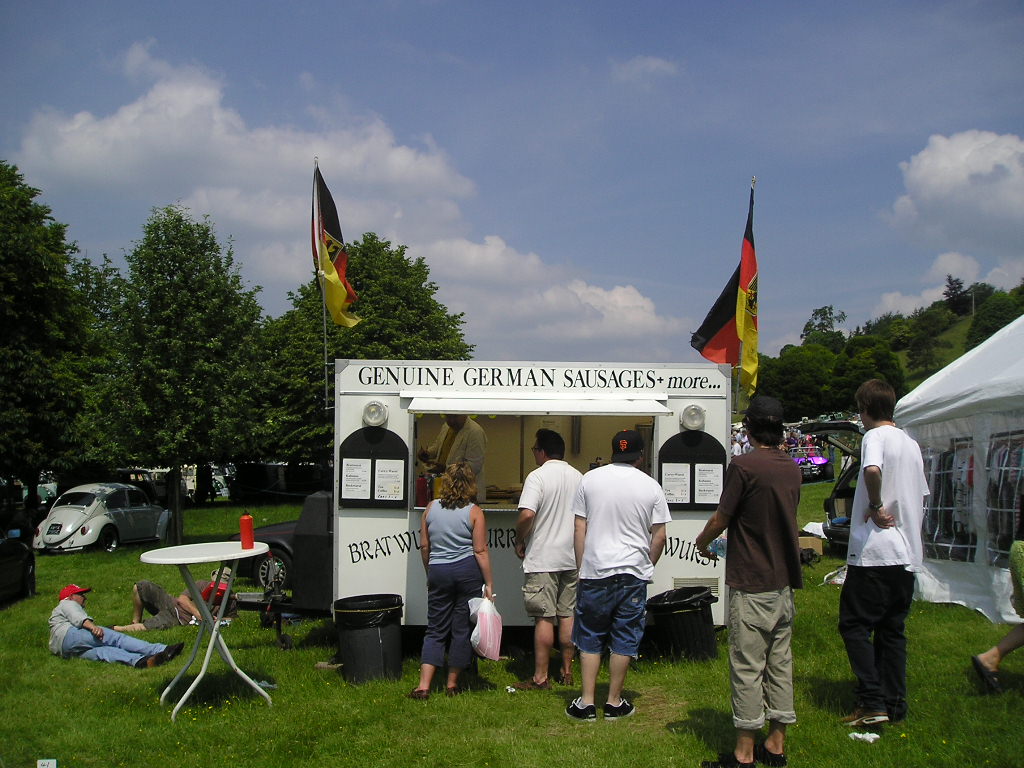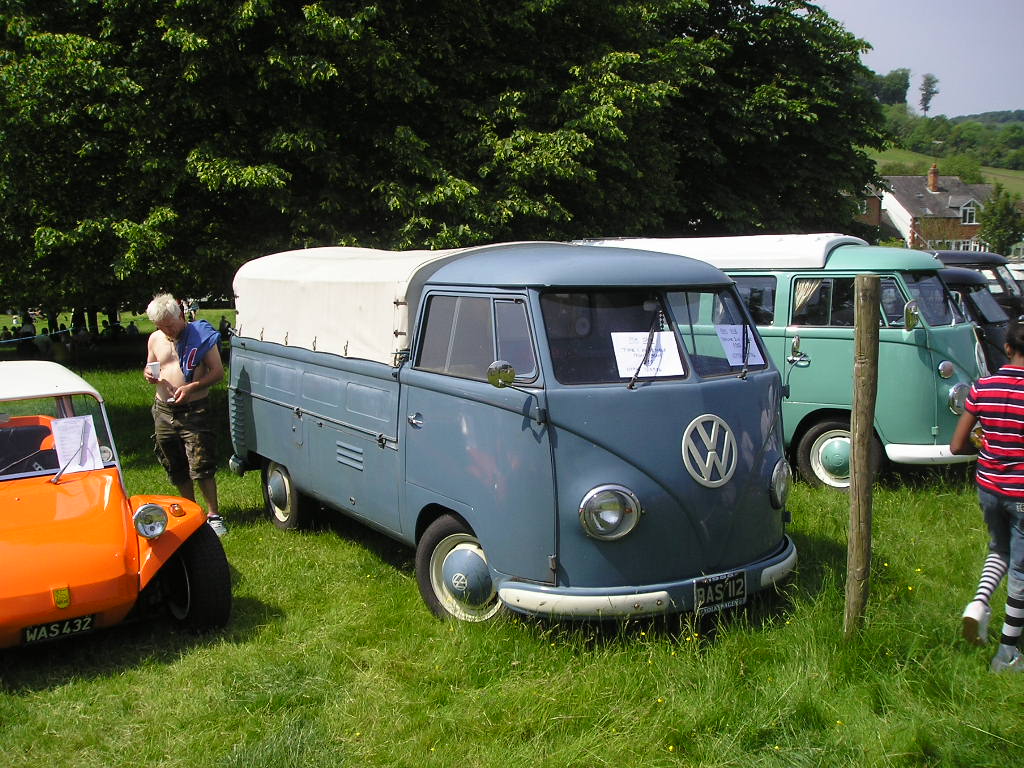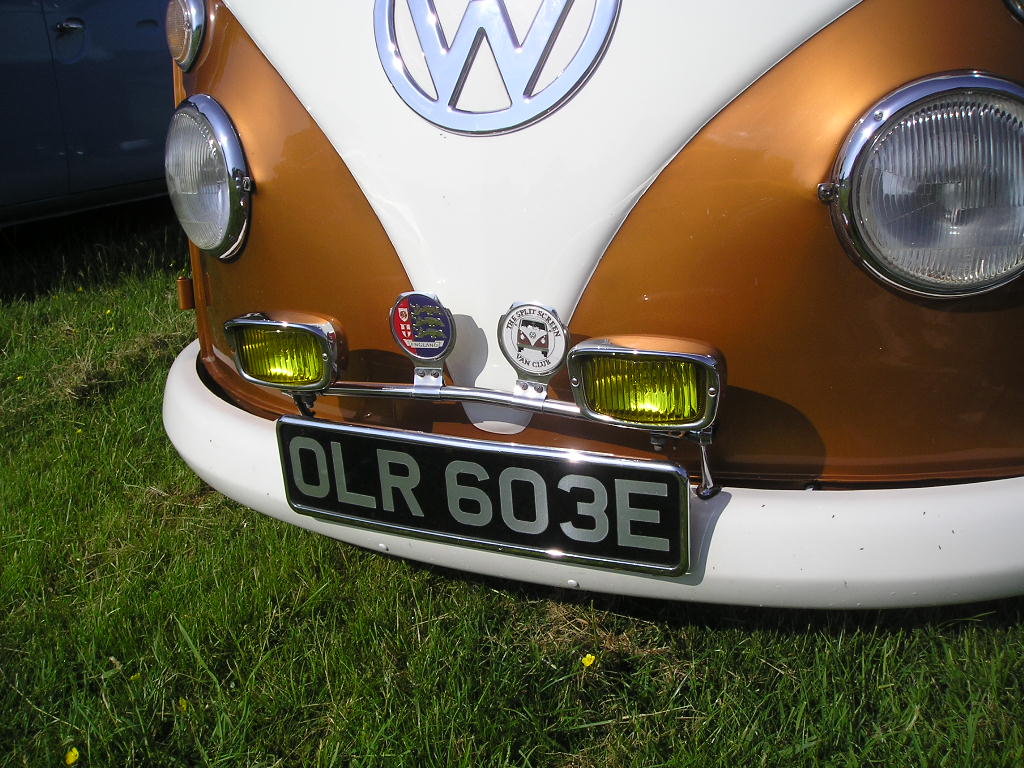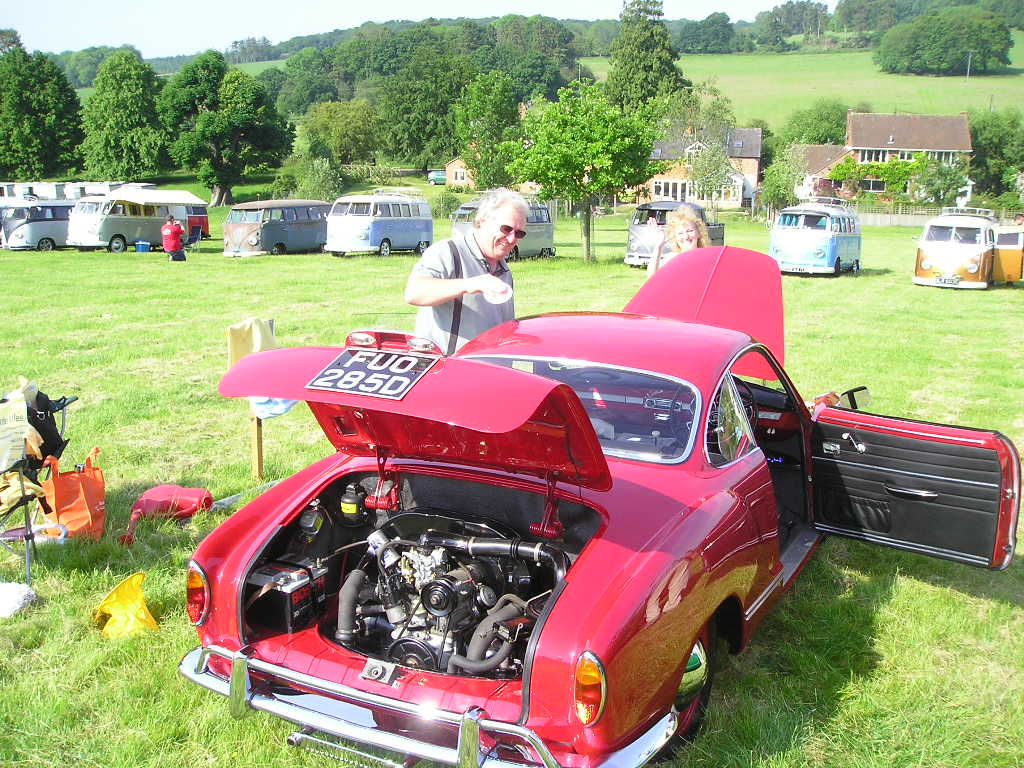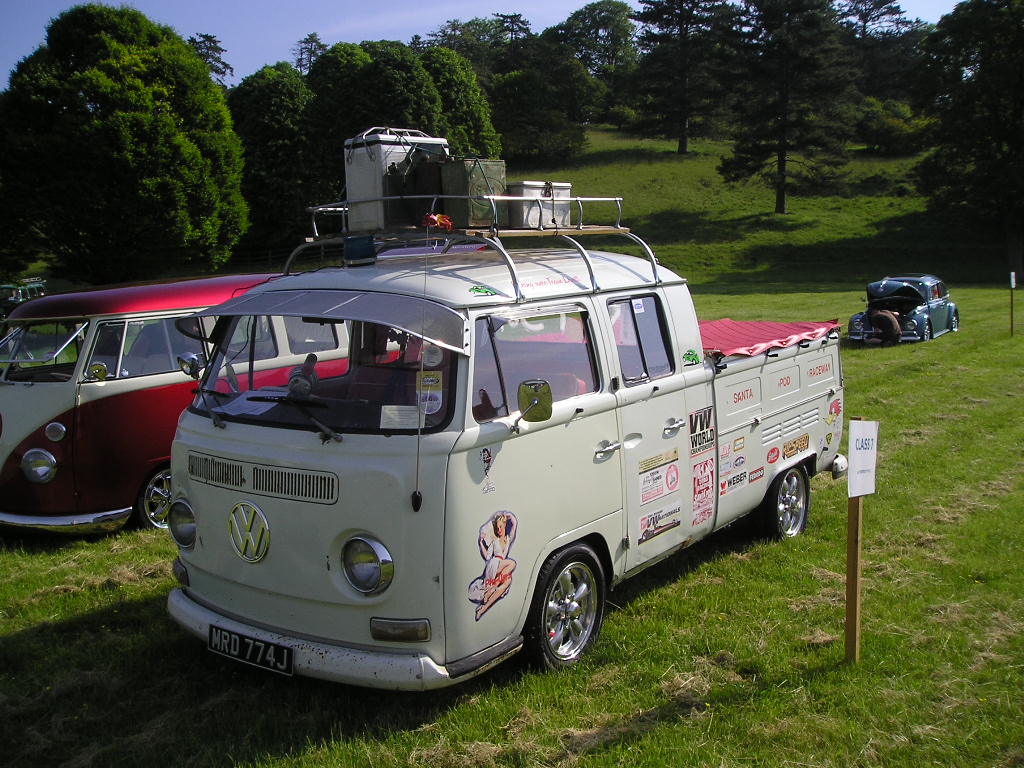 ( 06 May ~ Stanford Hall / Victoria Farm )
Fantastic bank holiday weekend, camping at Viccy Farm with the SSVC was great, good bands and even the weather was mostly ok.
The convey to Stanford took some people over an hour to do 10 miles. The show was busy, plenty of trade, plenty of for sale vehicles
and loads of display cars.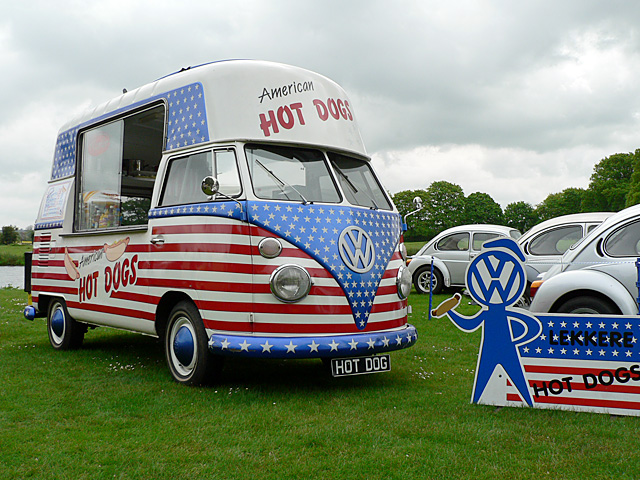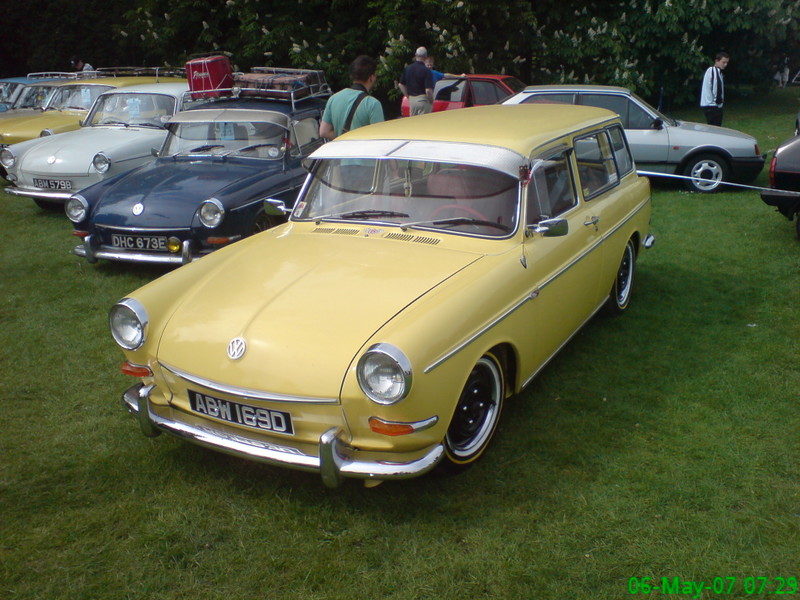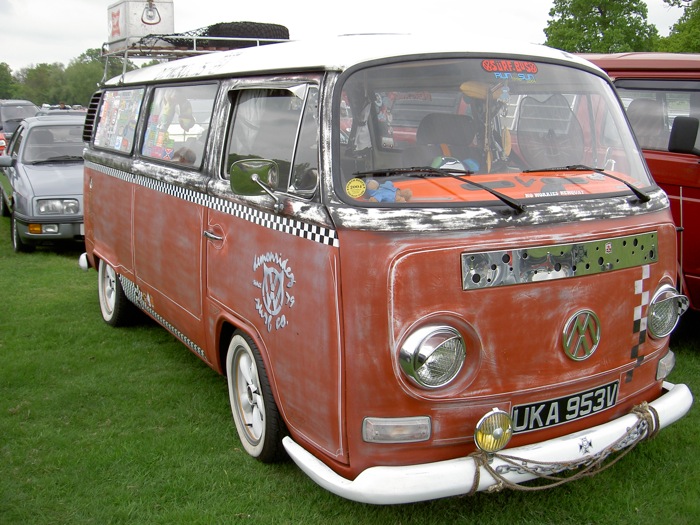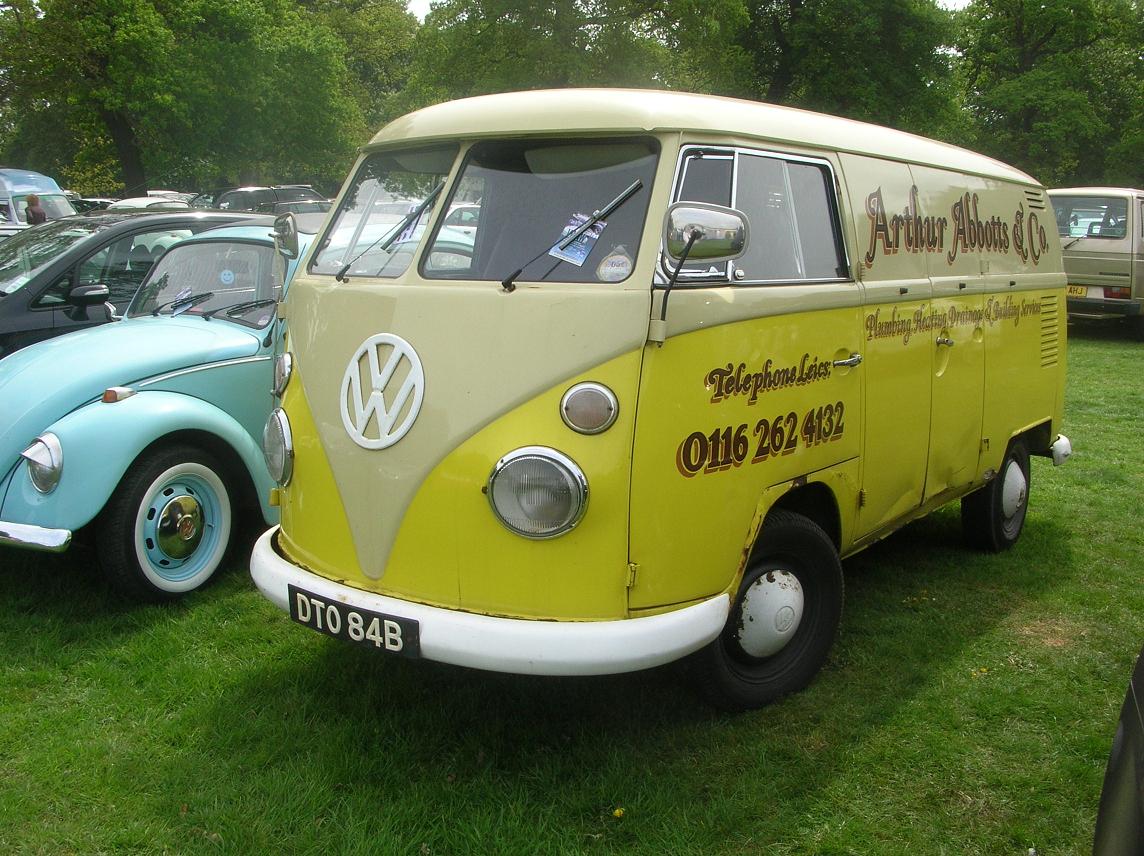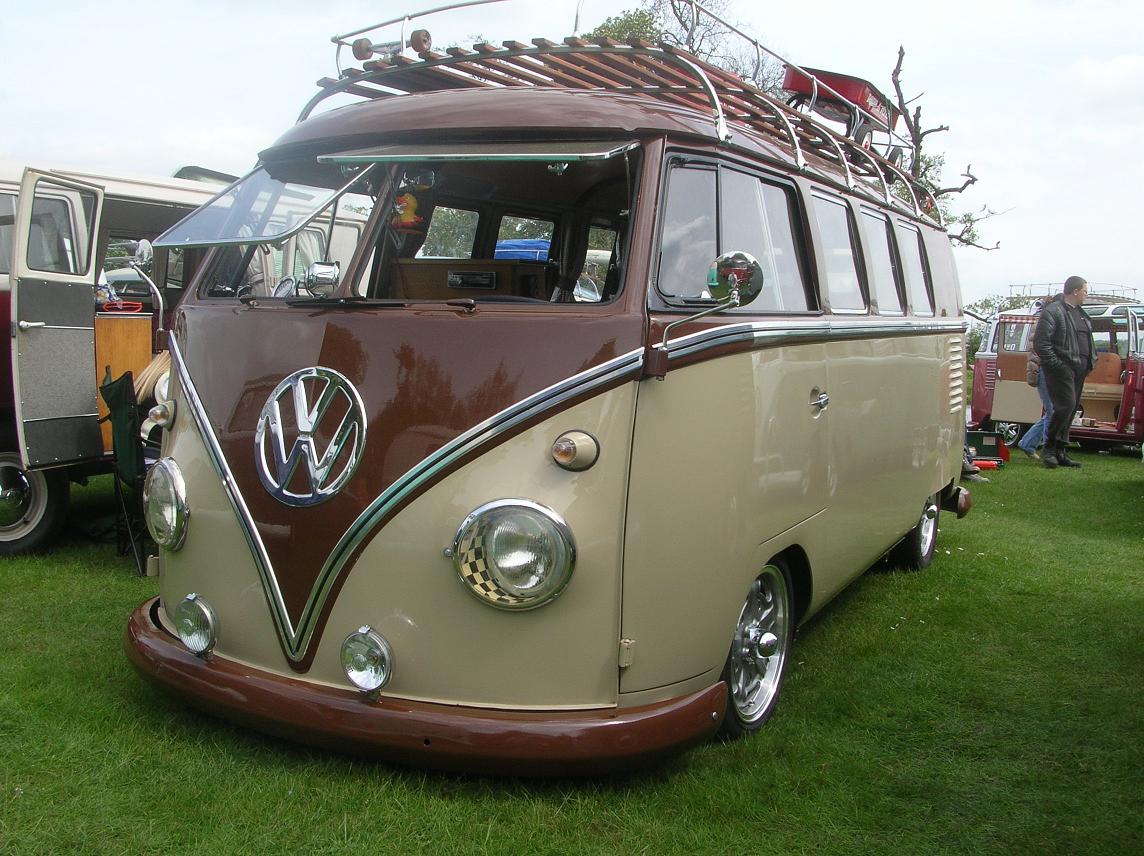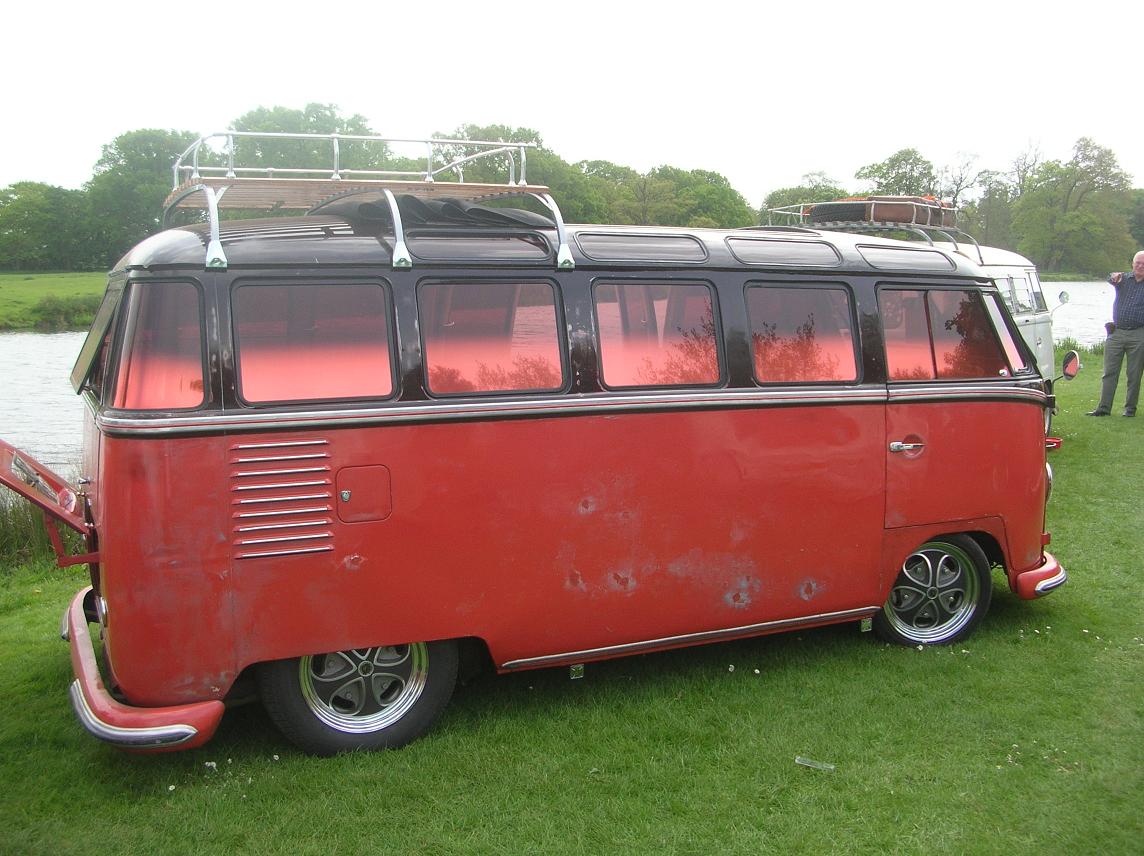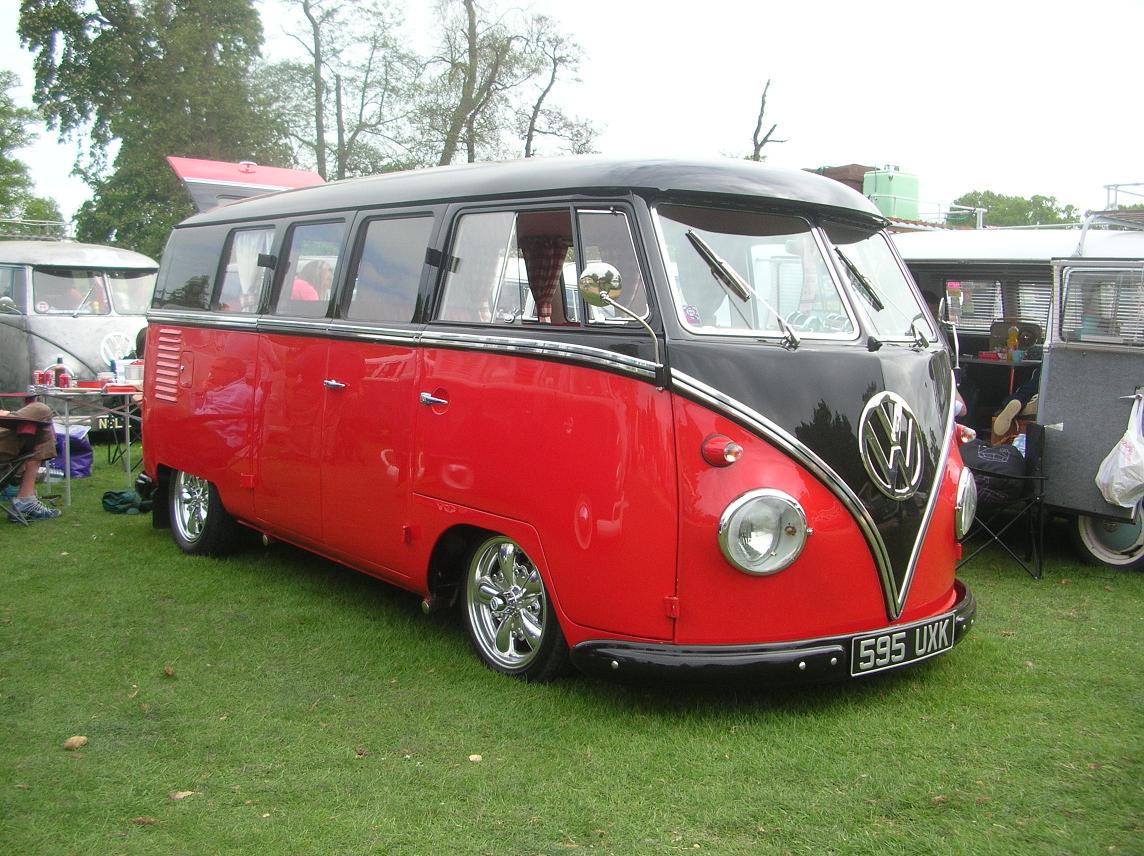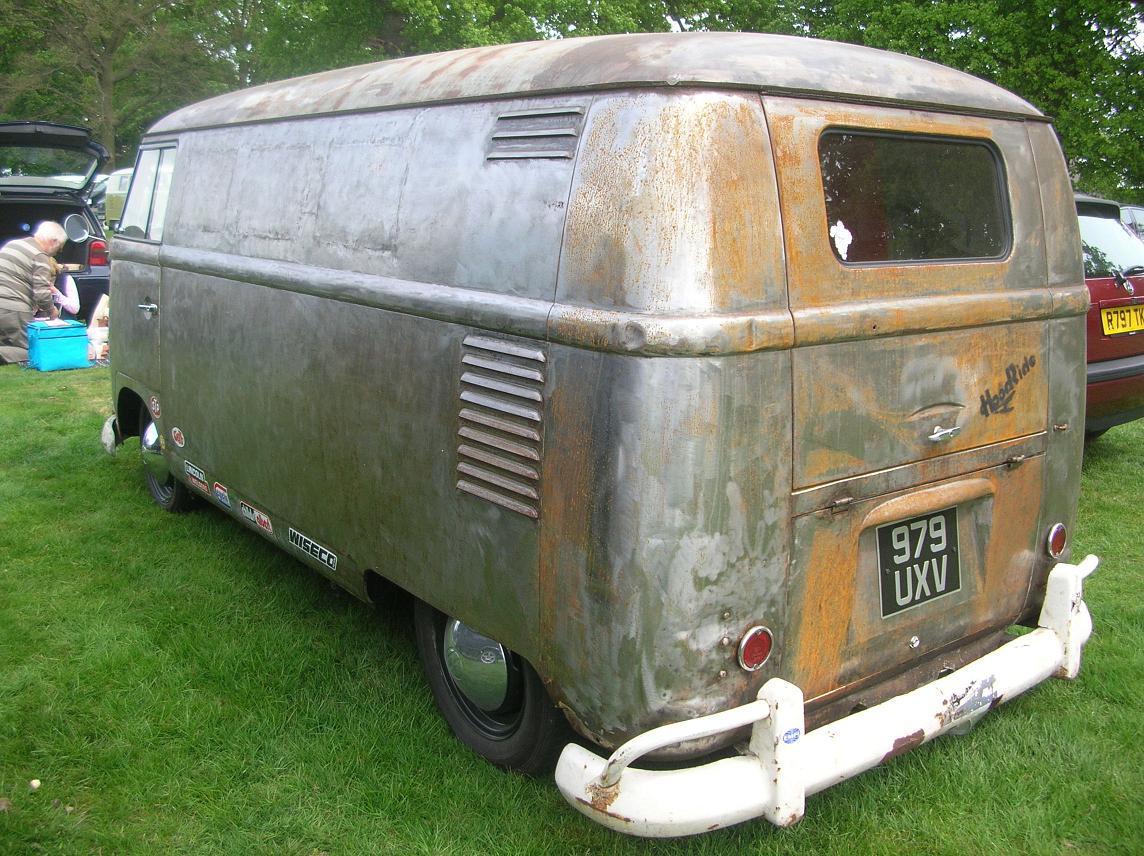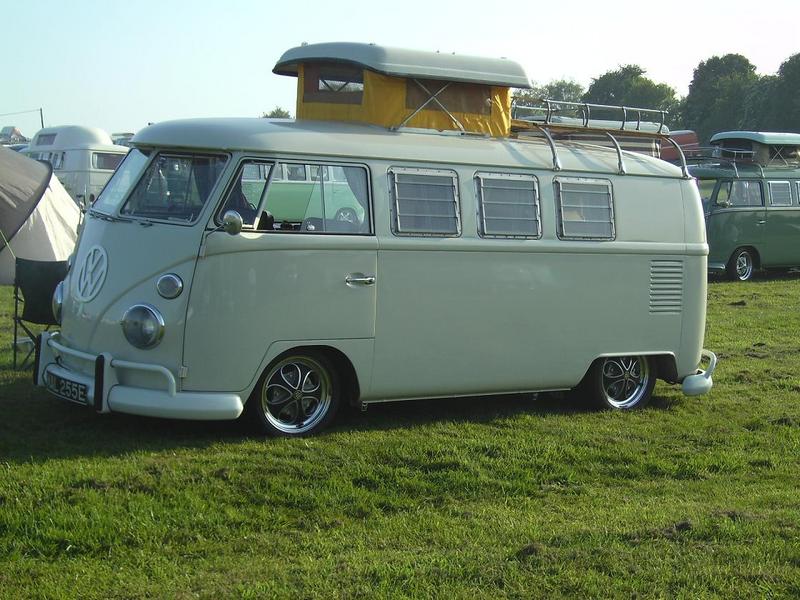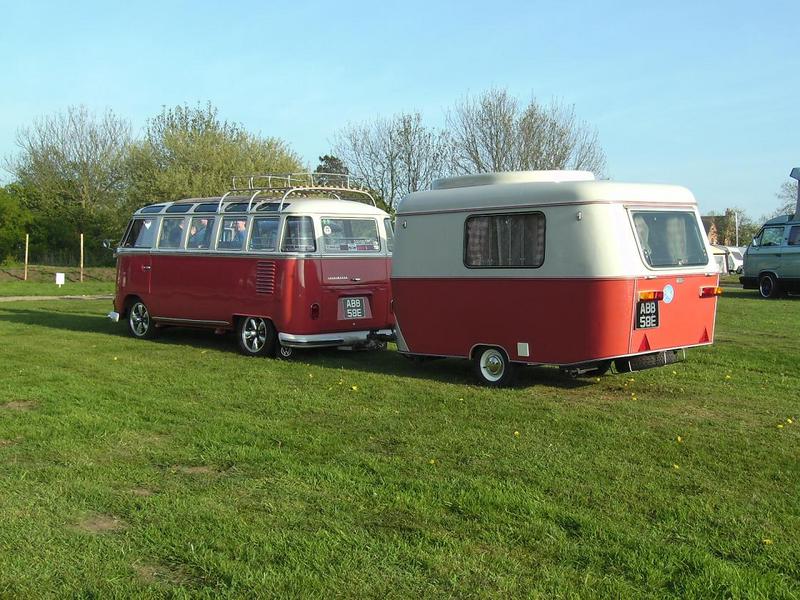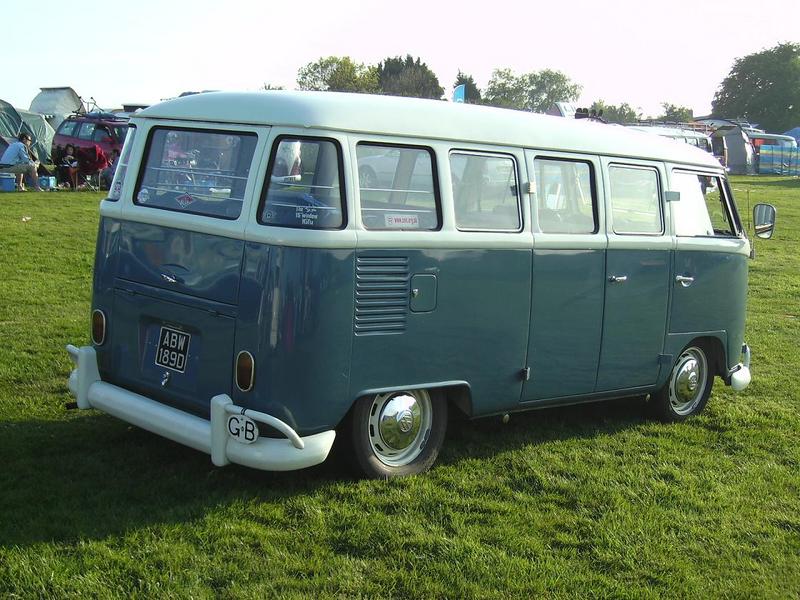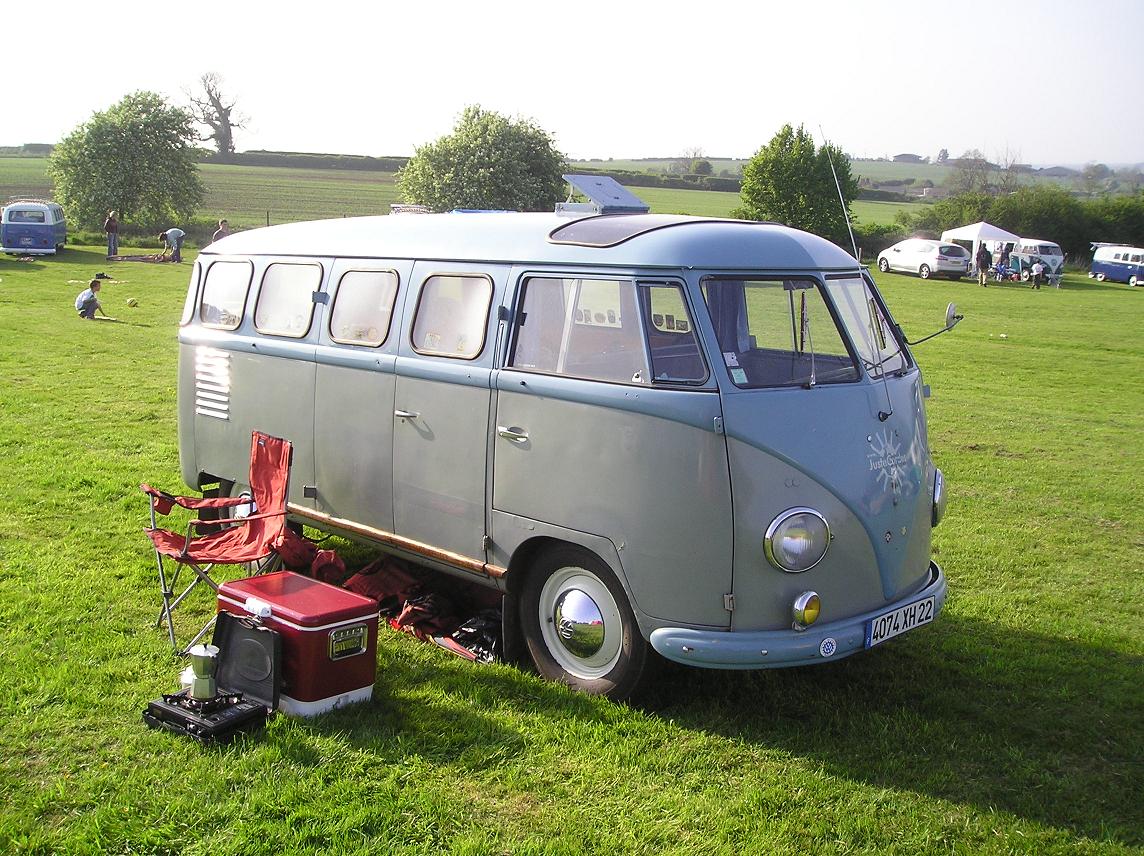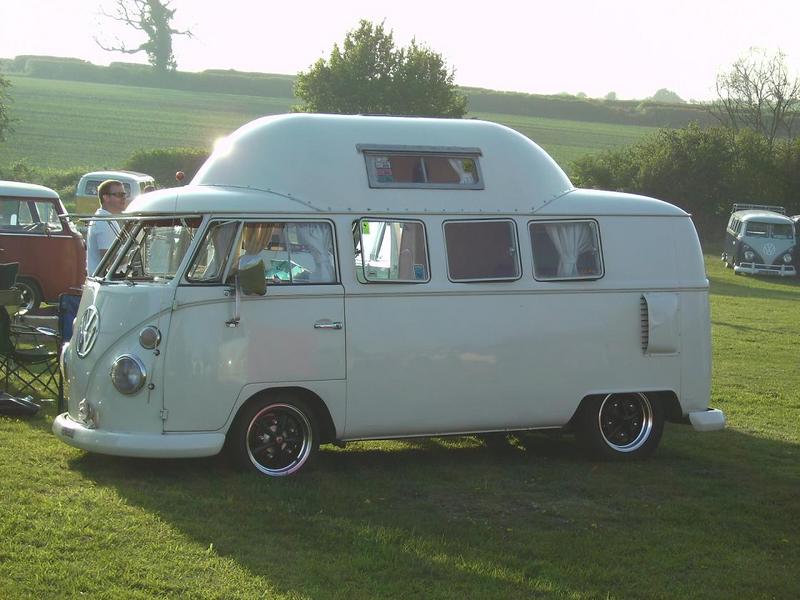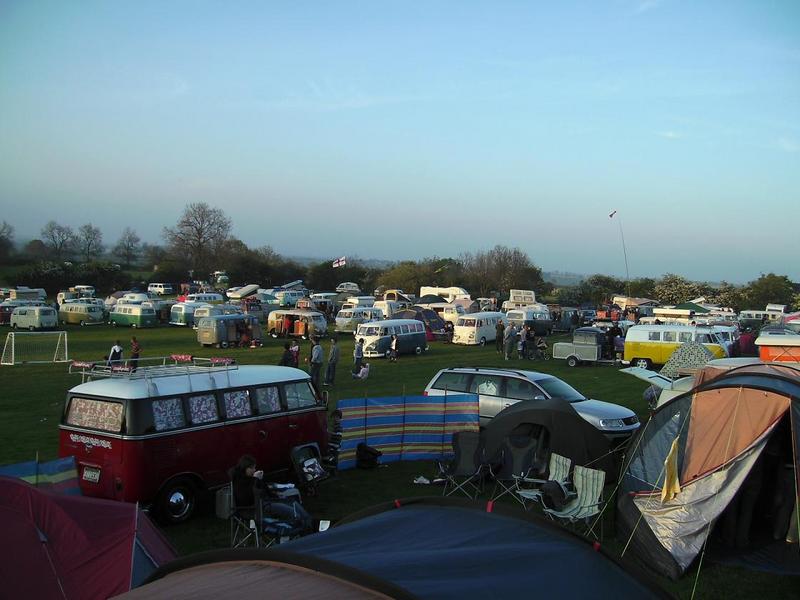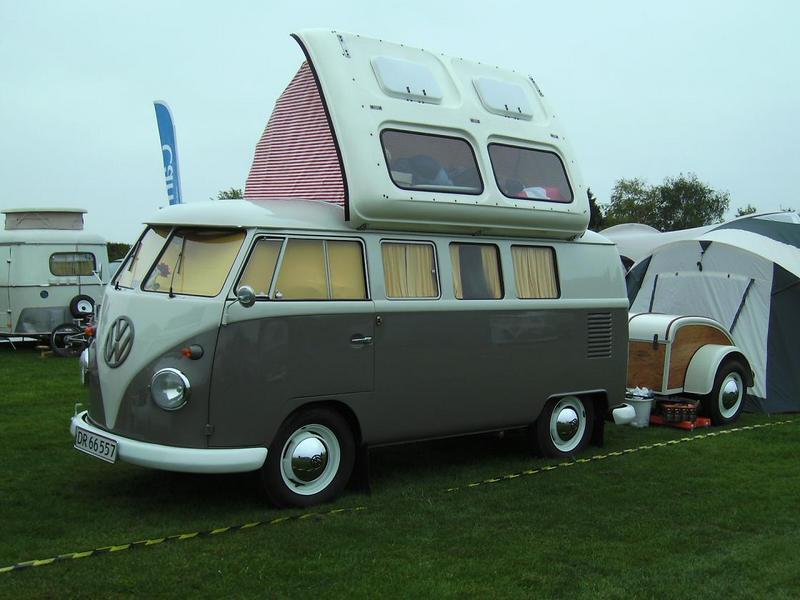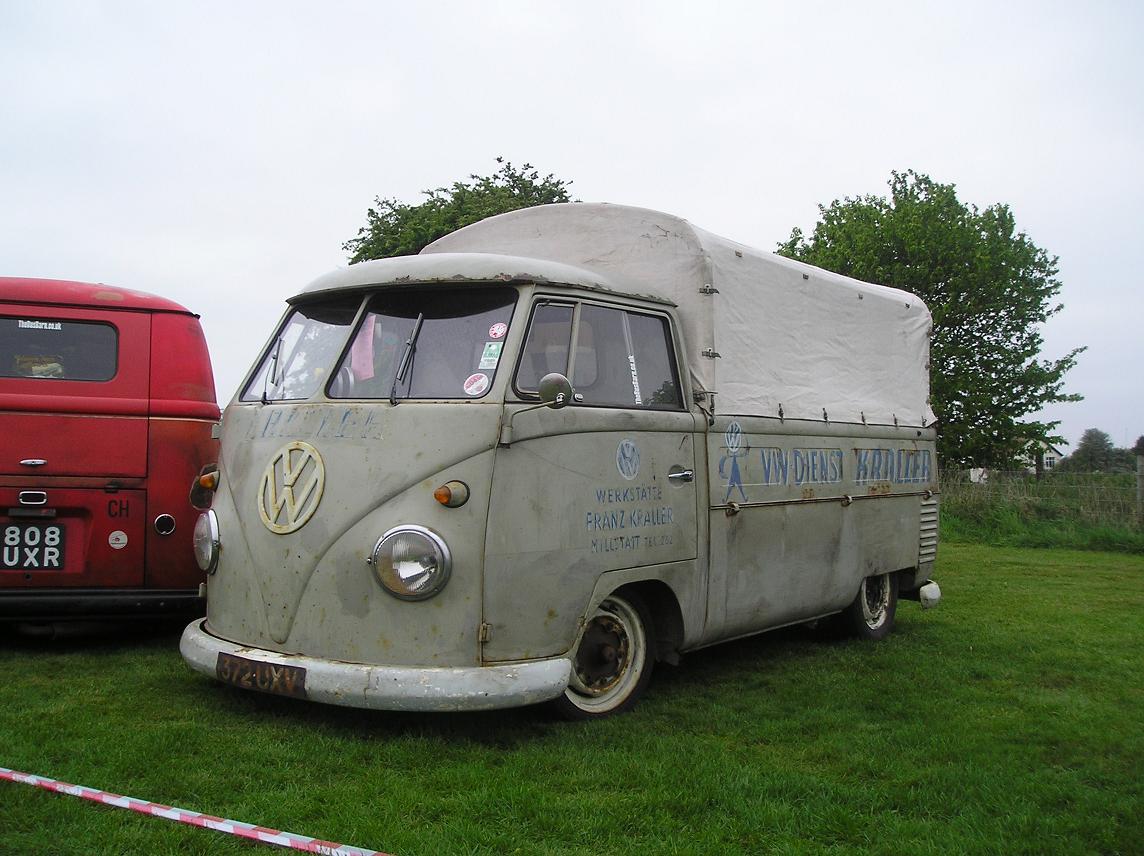 David Eccles organized a year by year splitscreen van Westy line-up complete with trailers and awnings, what a fantastic sight. My new
panel van came in 2nd in the Concours D'elegance and the Krankenwagen came 4th. A good selection of all VW's were at the show
including Porsches and water-cooled vw's and even a brand new Audi TT. Next year should be even better.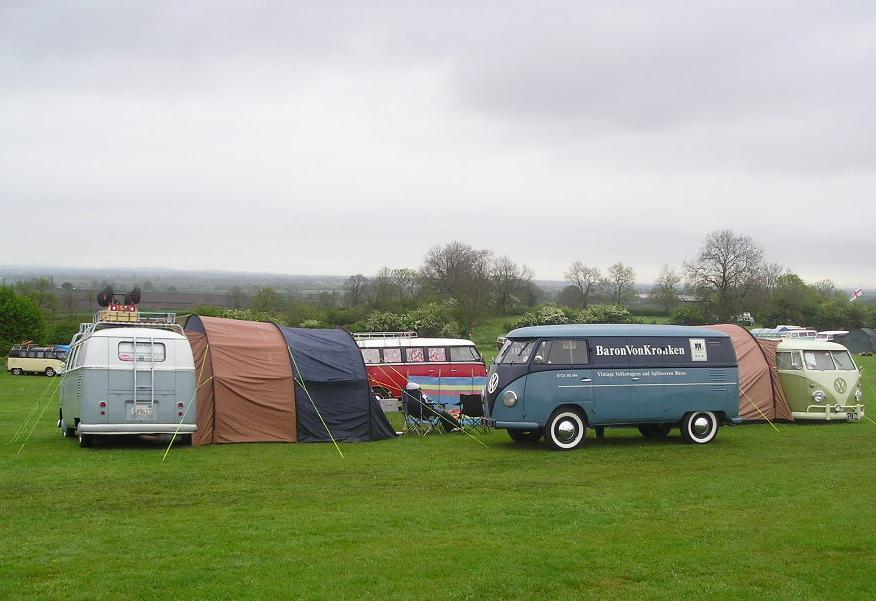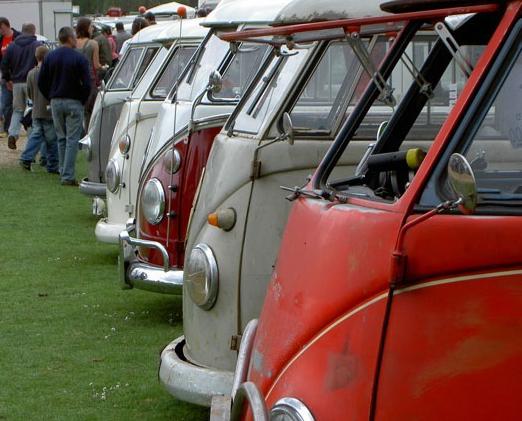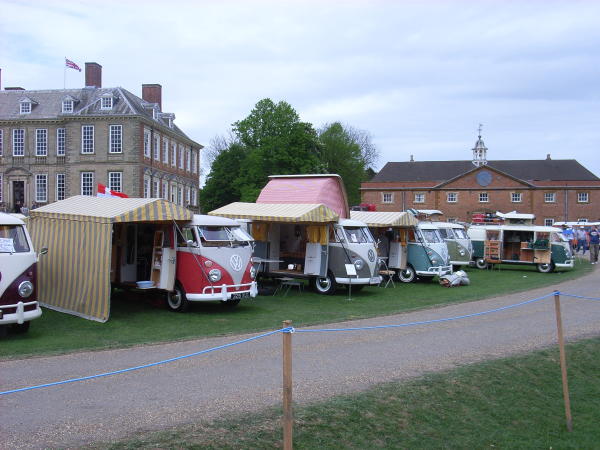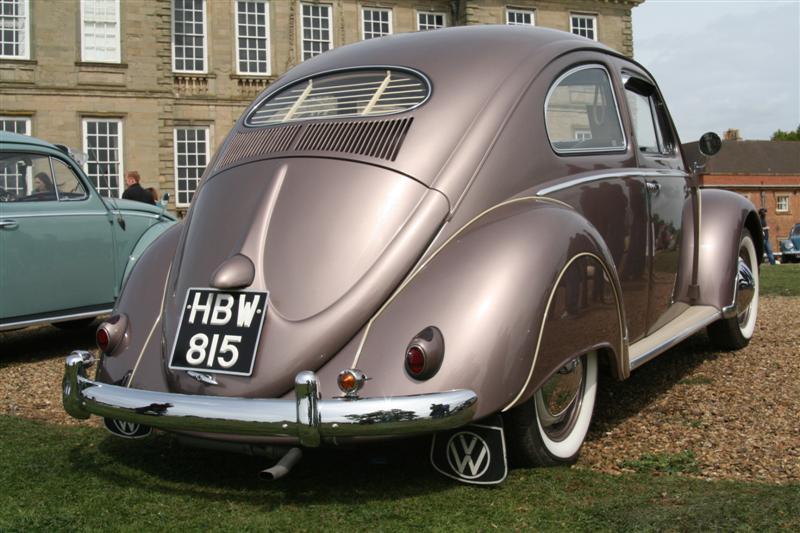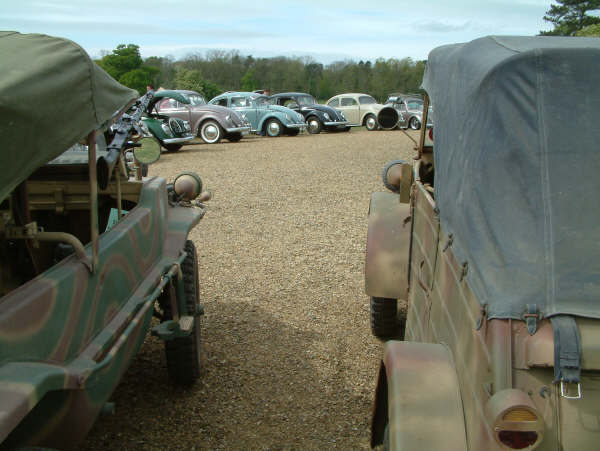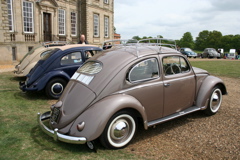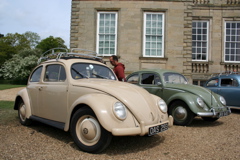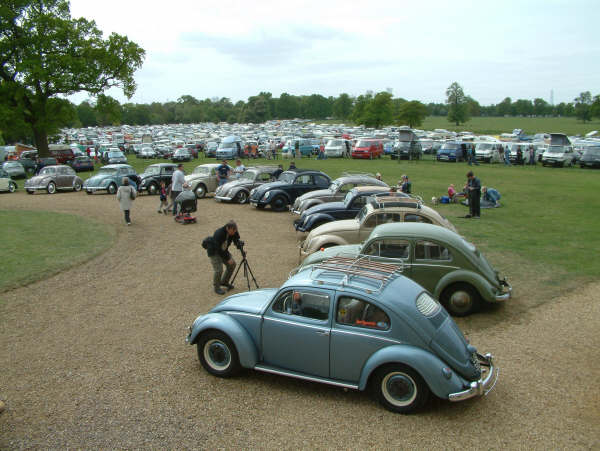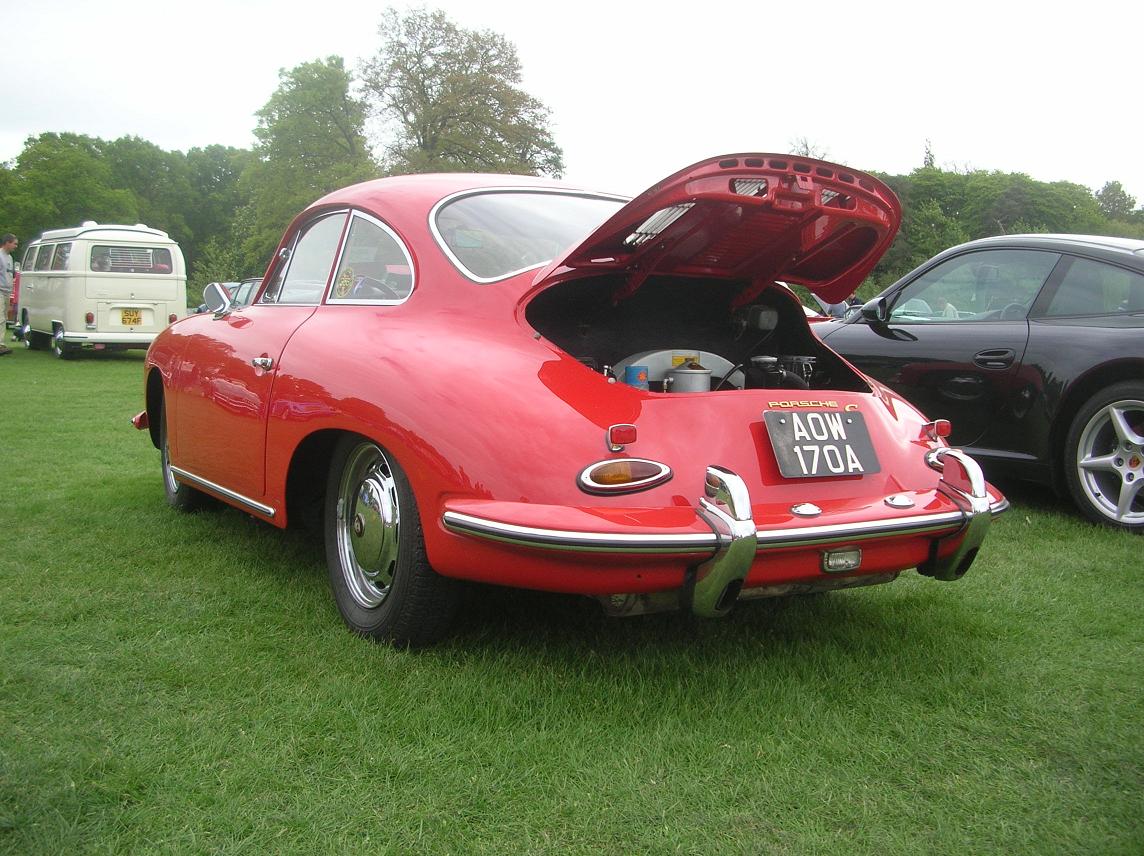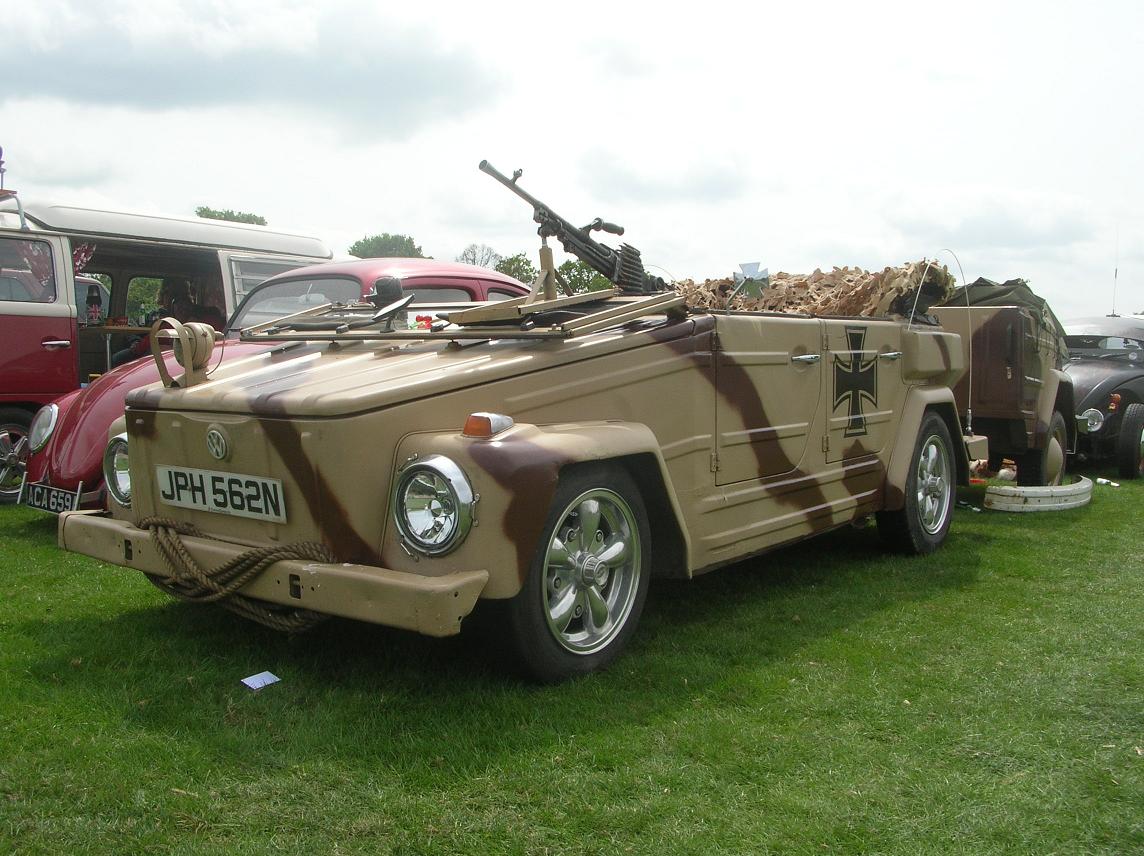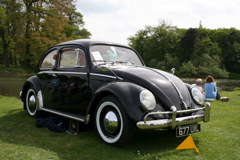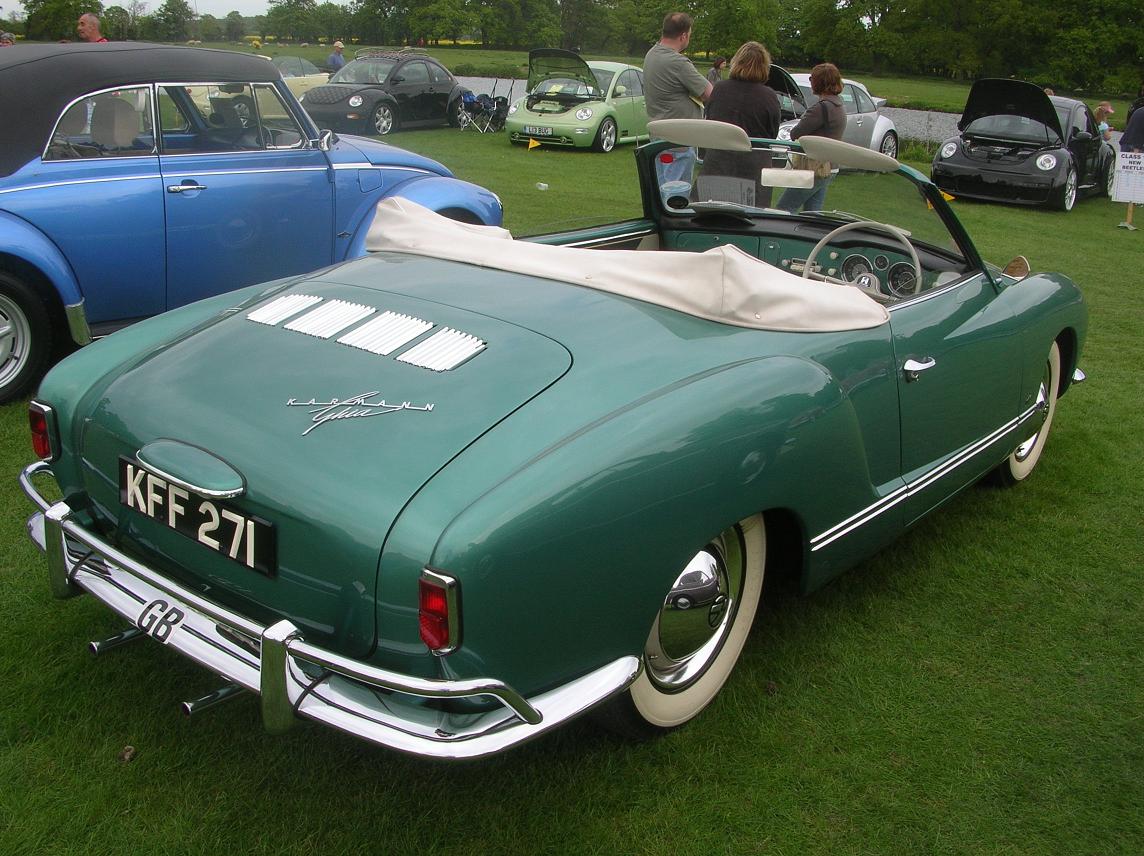 ( 29 April ~ Big Bang / Santa Pod )
Slightly iffy weather, but there were still loads of people got pod face (sunburn). Trade was poor considering that Stanford is now next
weekend, but ok if you want sunglasses or tat.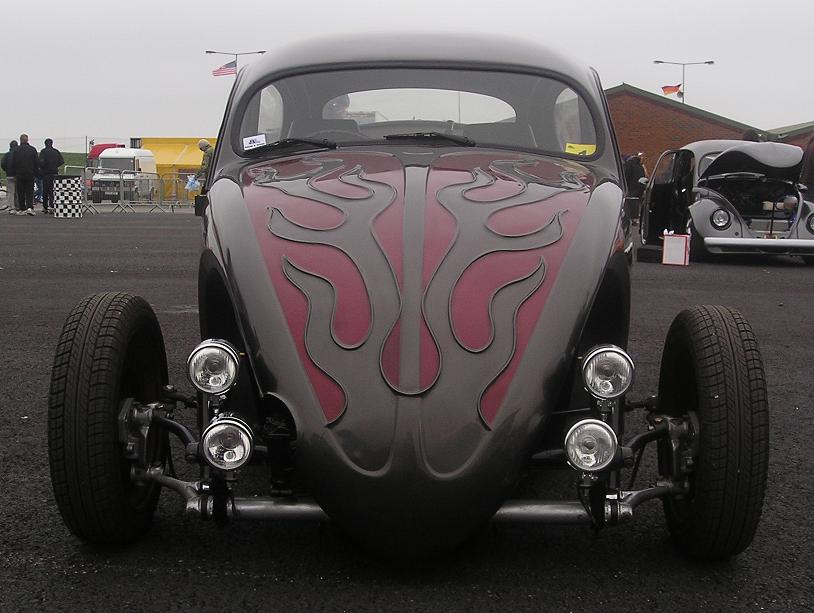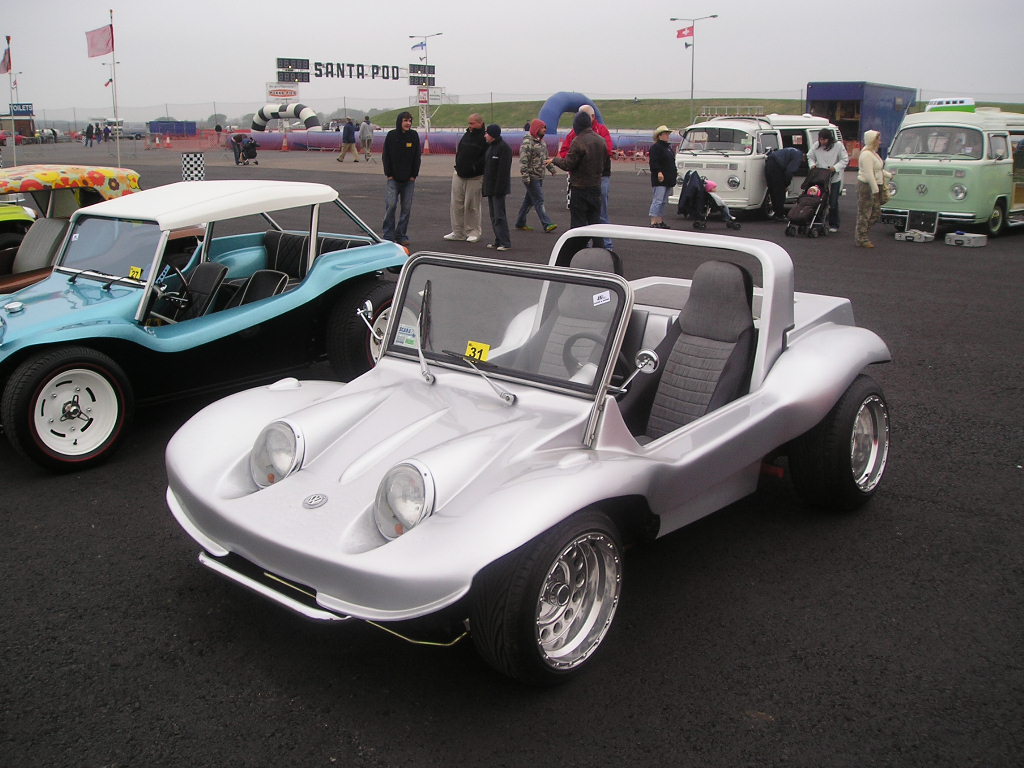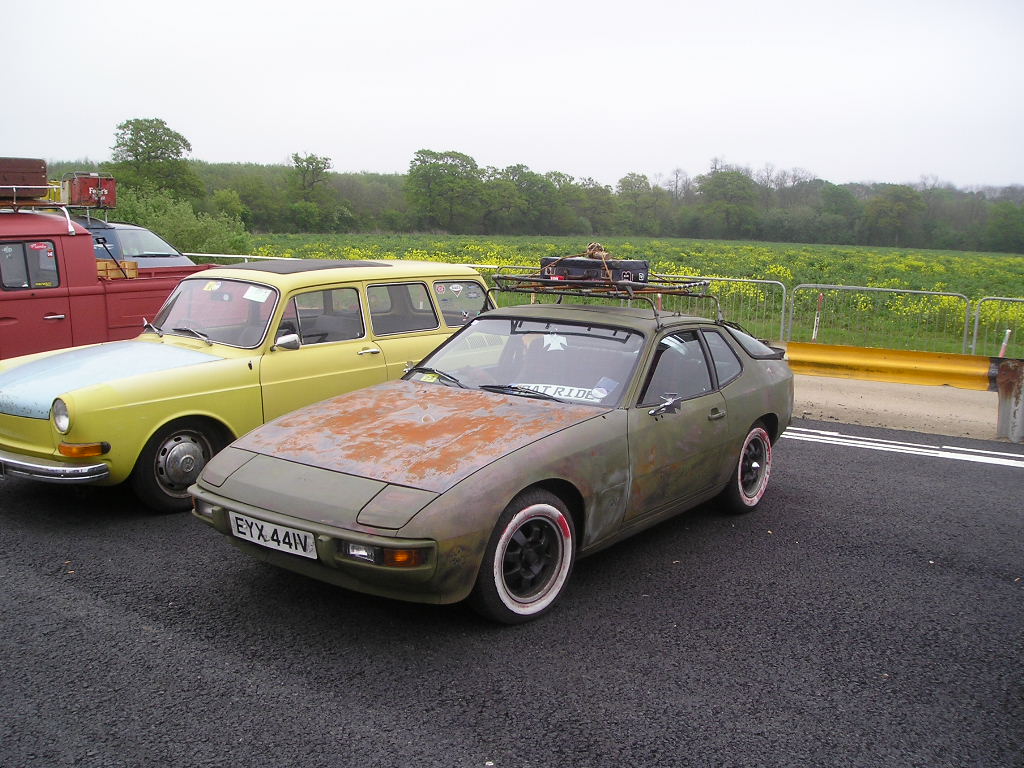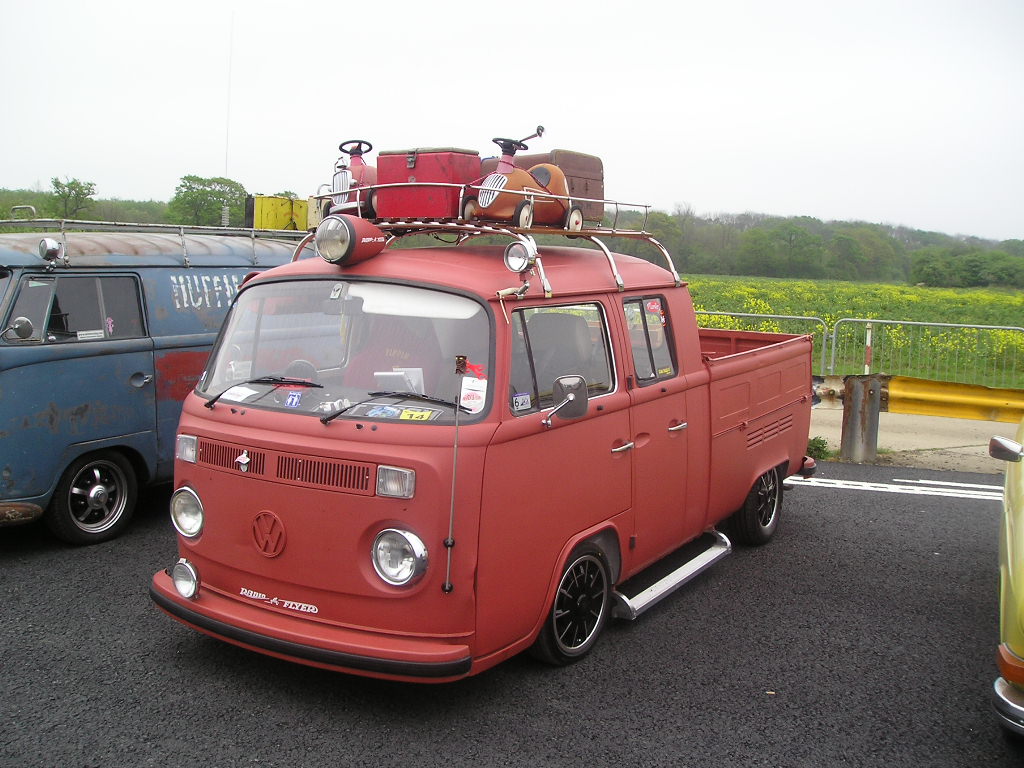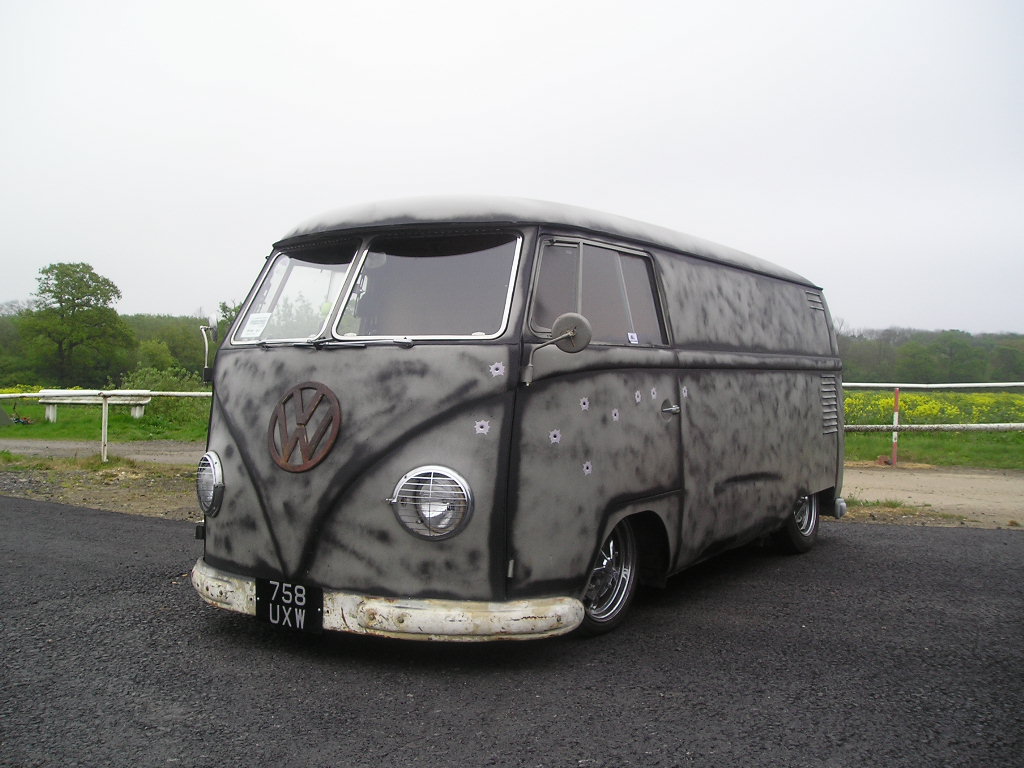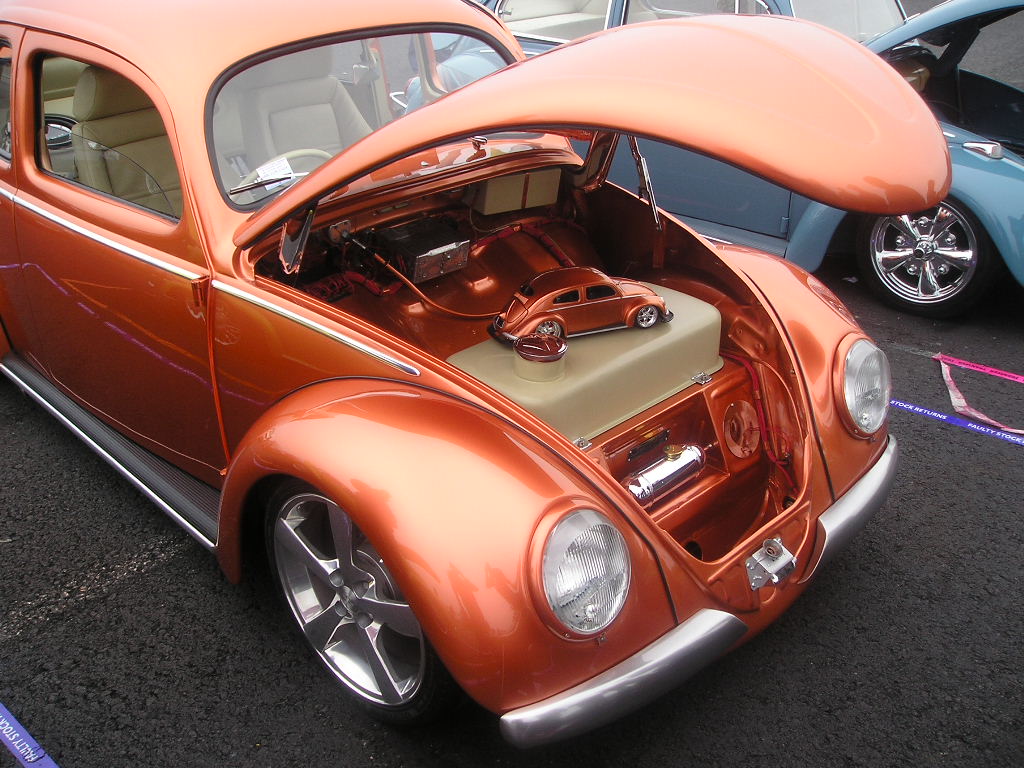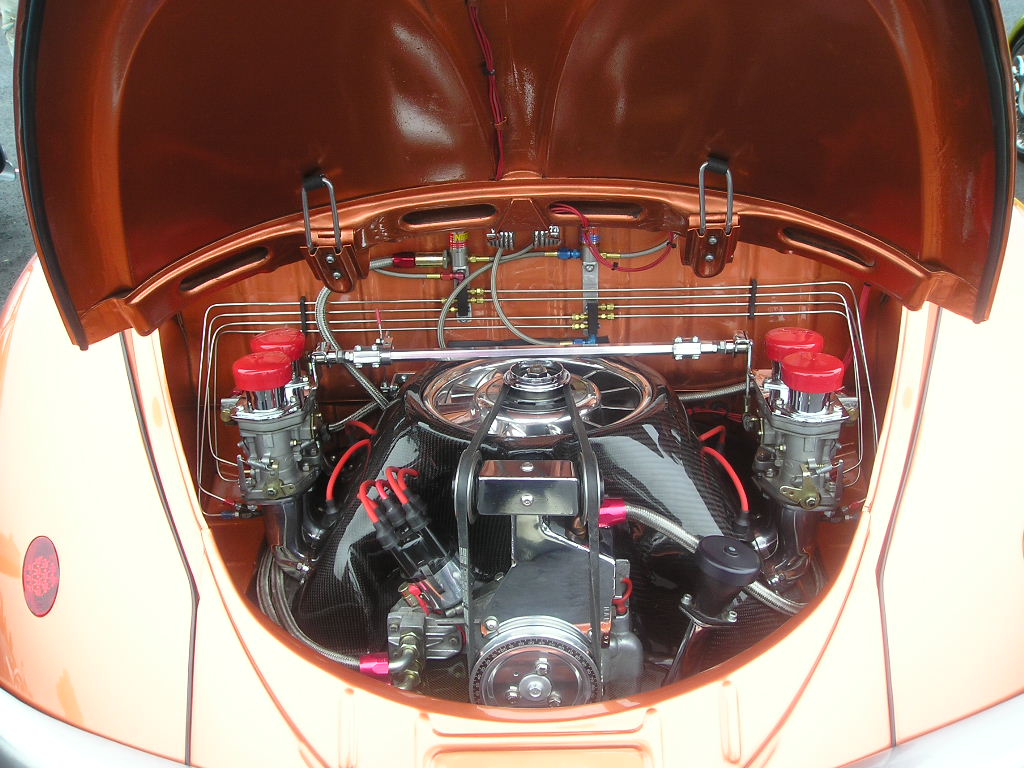 Racing was up to its usual fantastic standard with the jet car setting a 6.1 second run. Show n Shine was good, there were way more
beetles and buggies than all classes of buses. Even a Rat Porsche 924 got alot of attention, as did the flamed bonnet rod.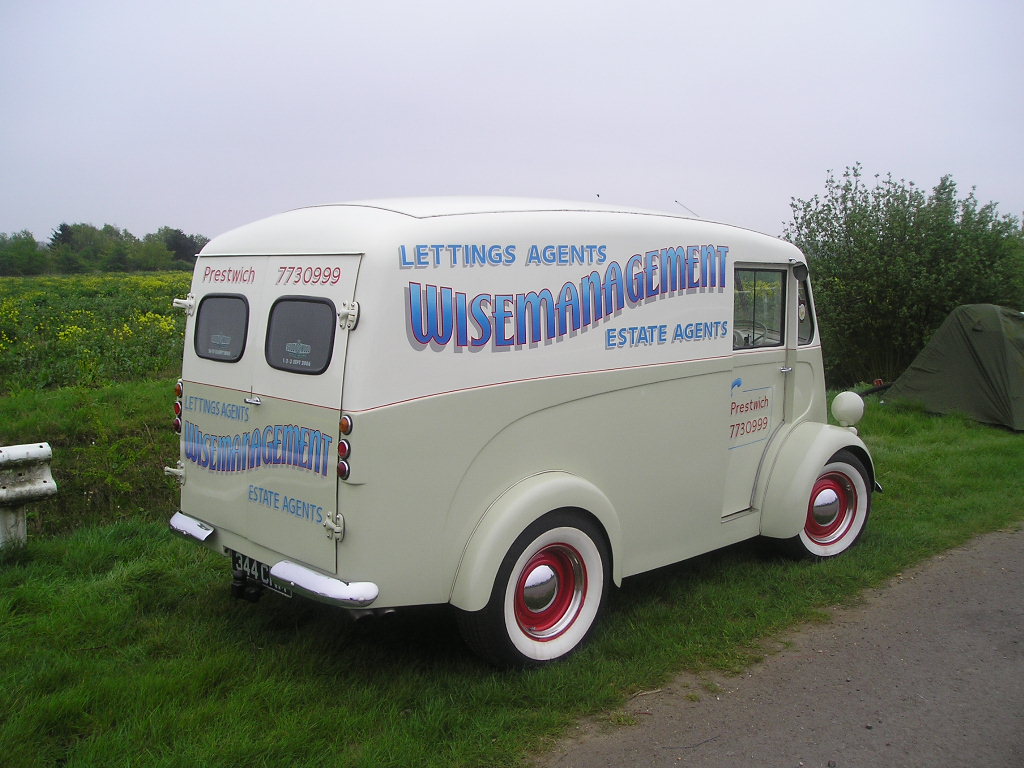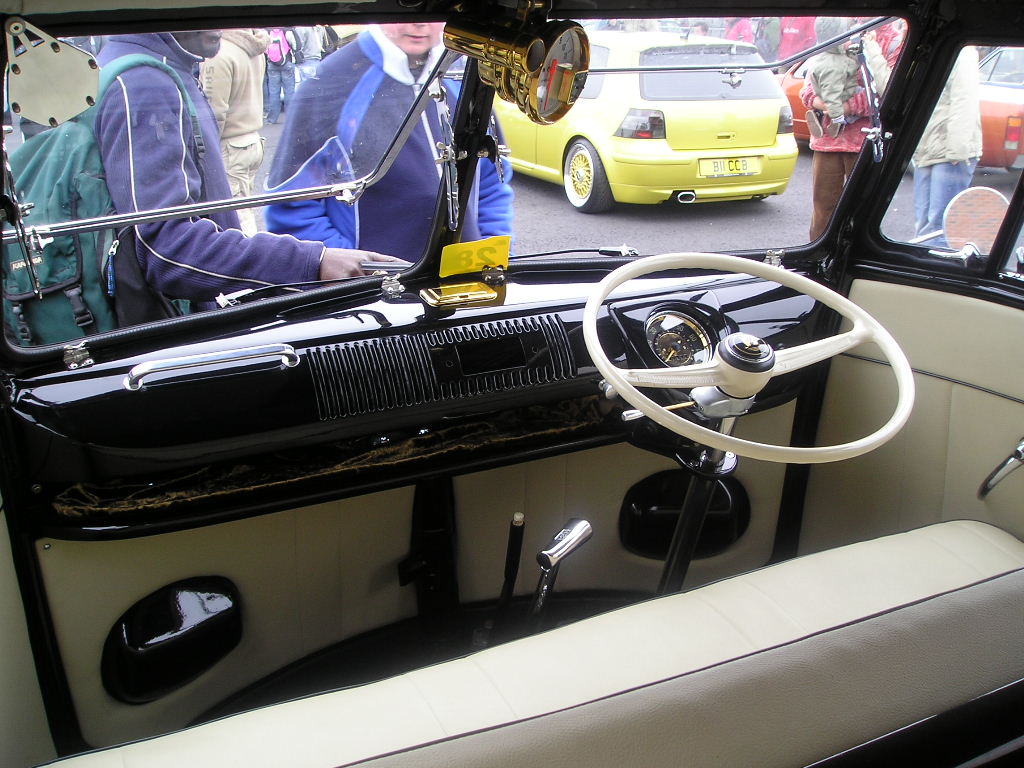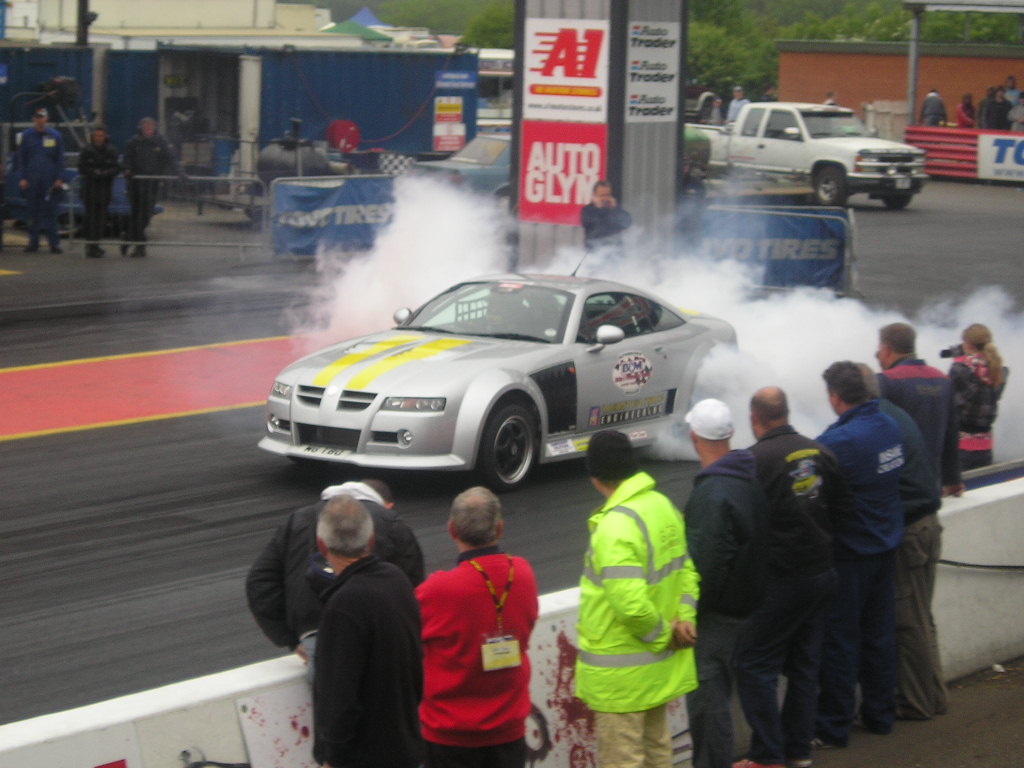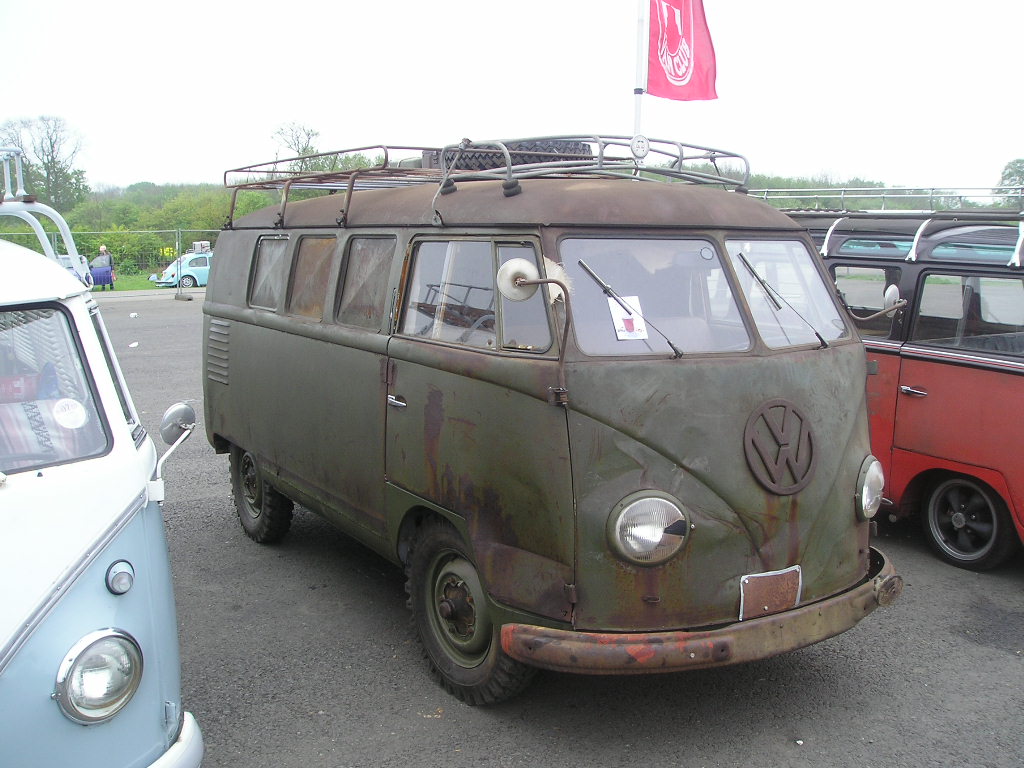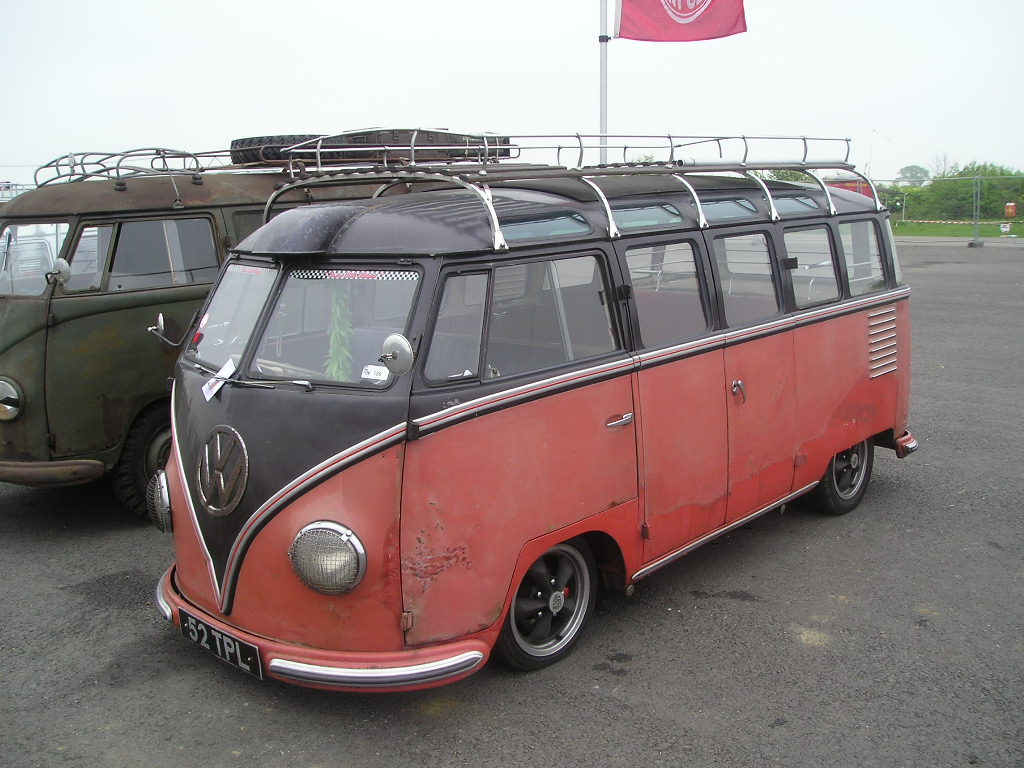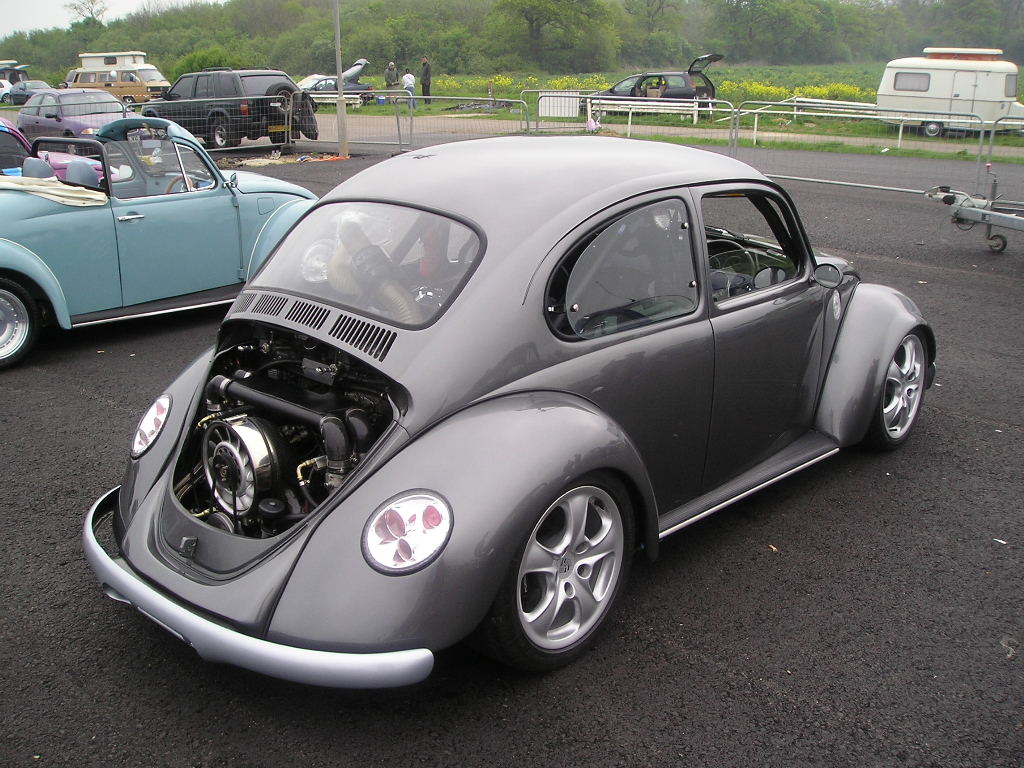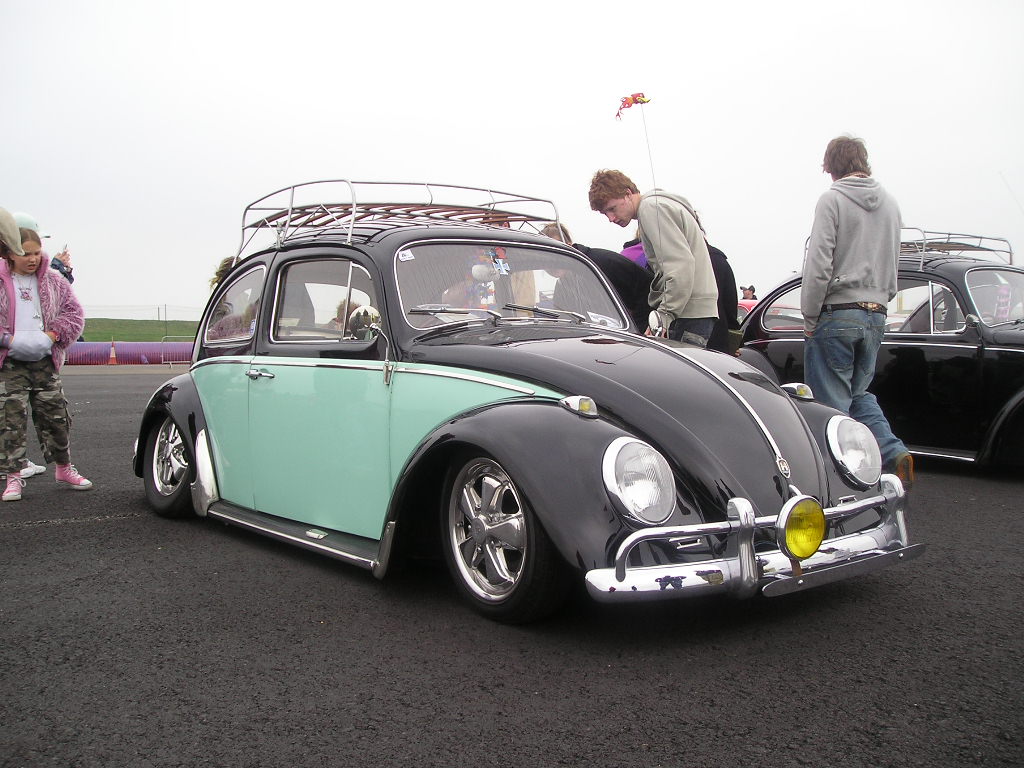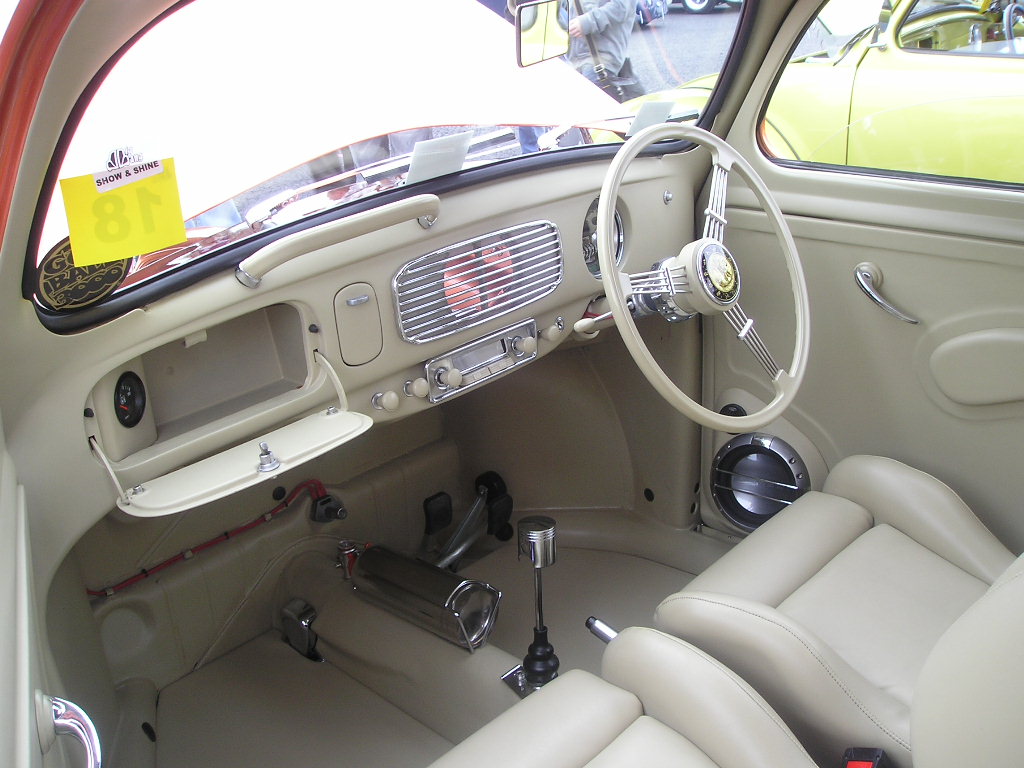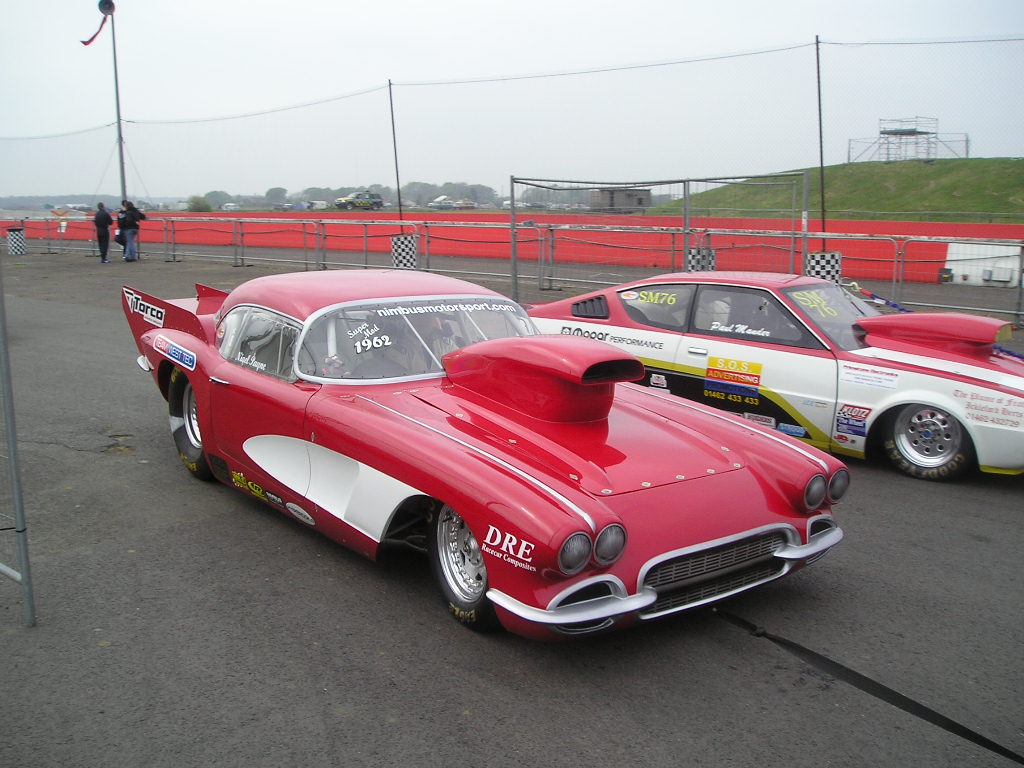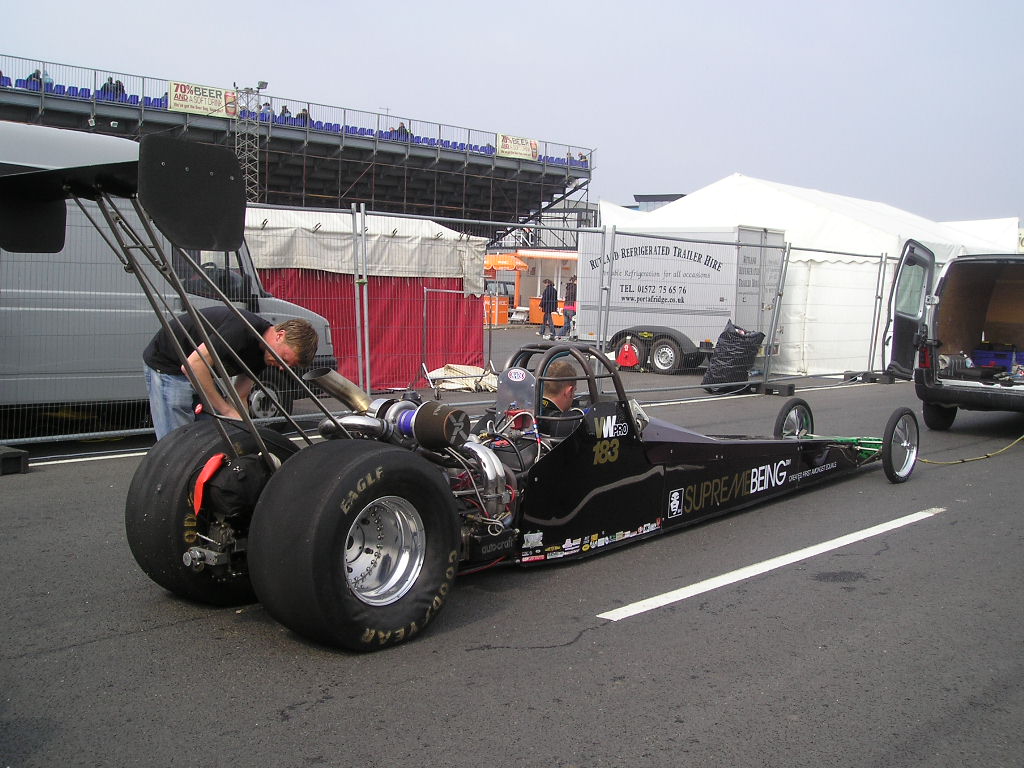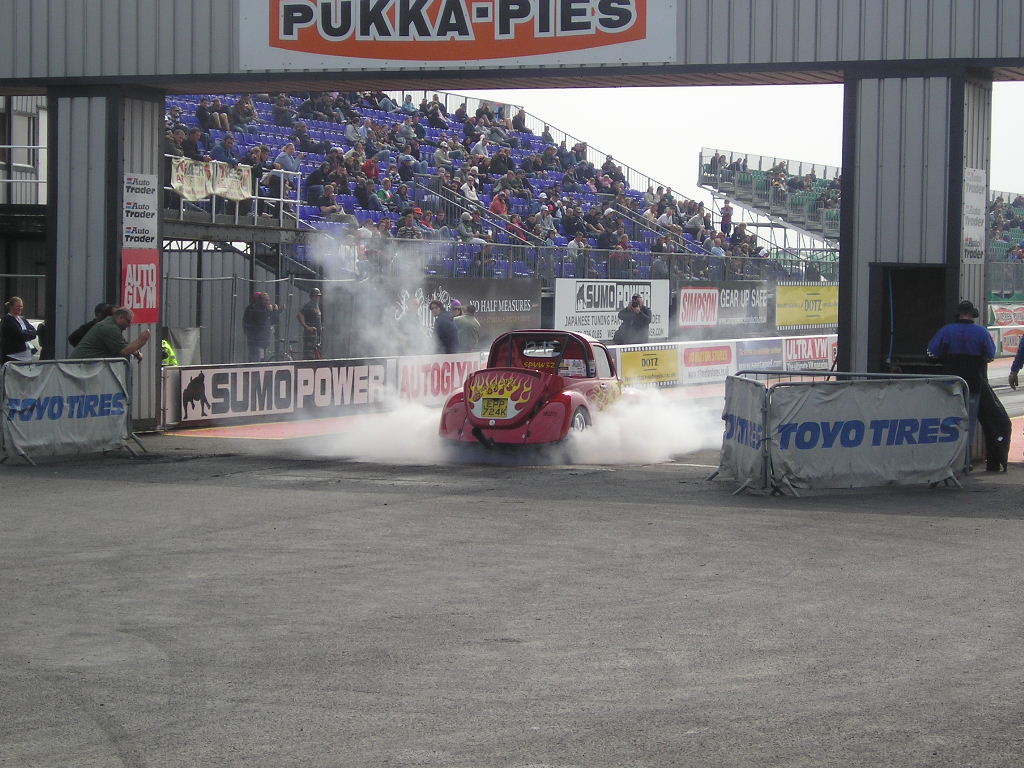 ( 25 Mar ~ VolksWorld Show / Sandown Park London )
Another great weekend at the Volksworld show with plenty of new rides to be seen. My favourites were that drag bus, the roofless bus,
the green stripe porsche and the JGE crewcab.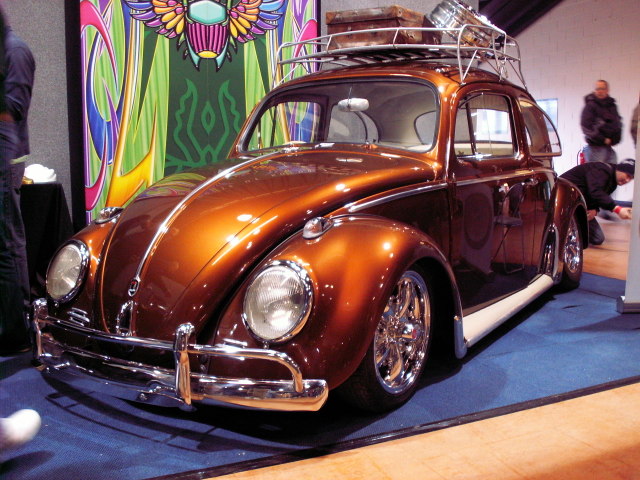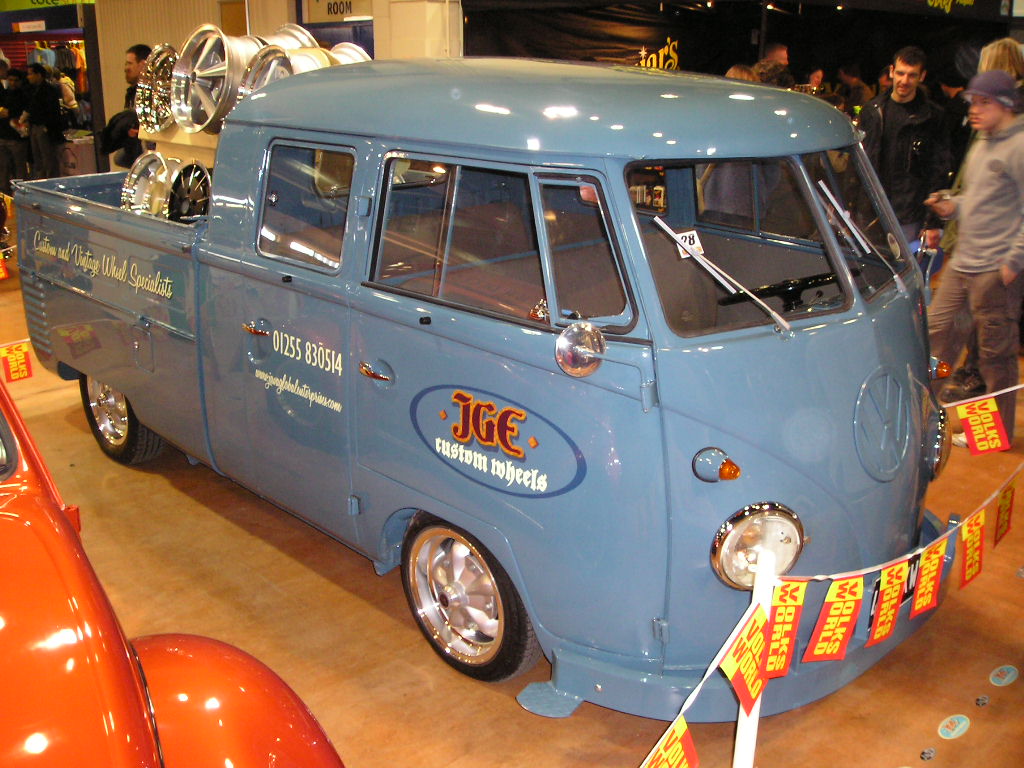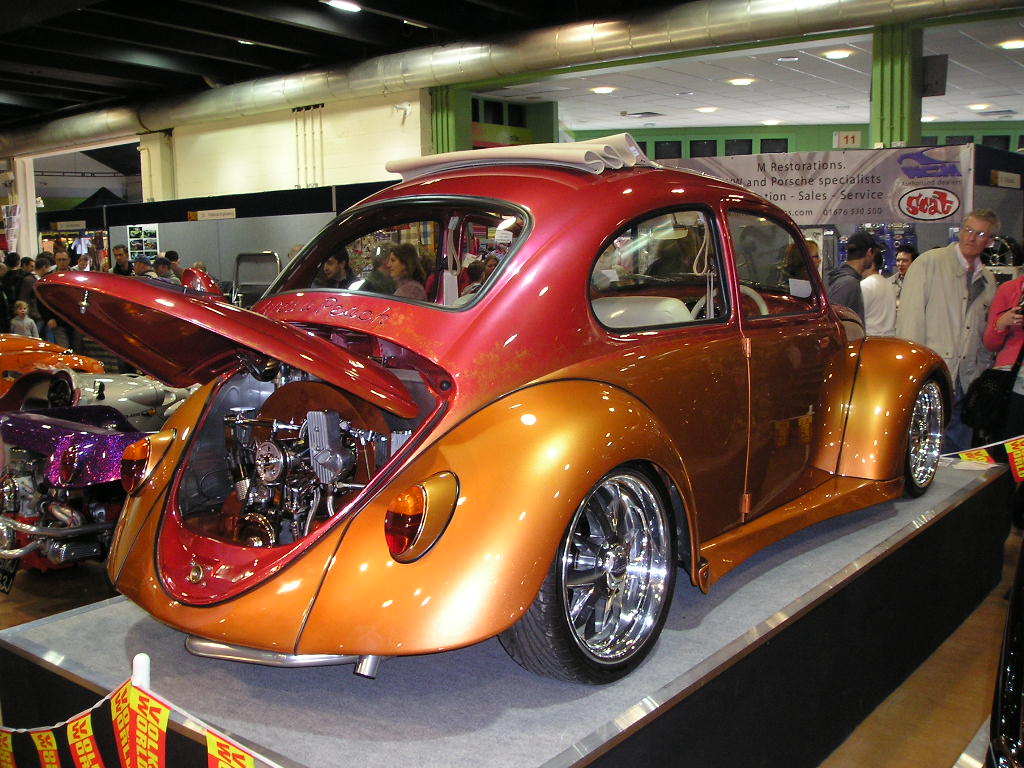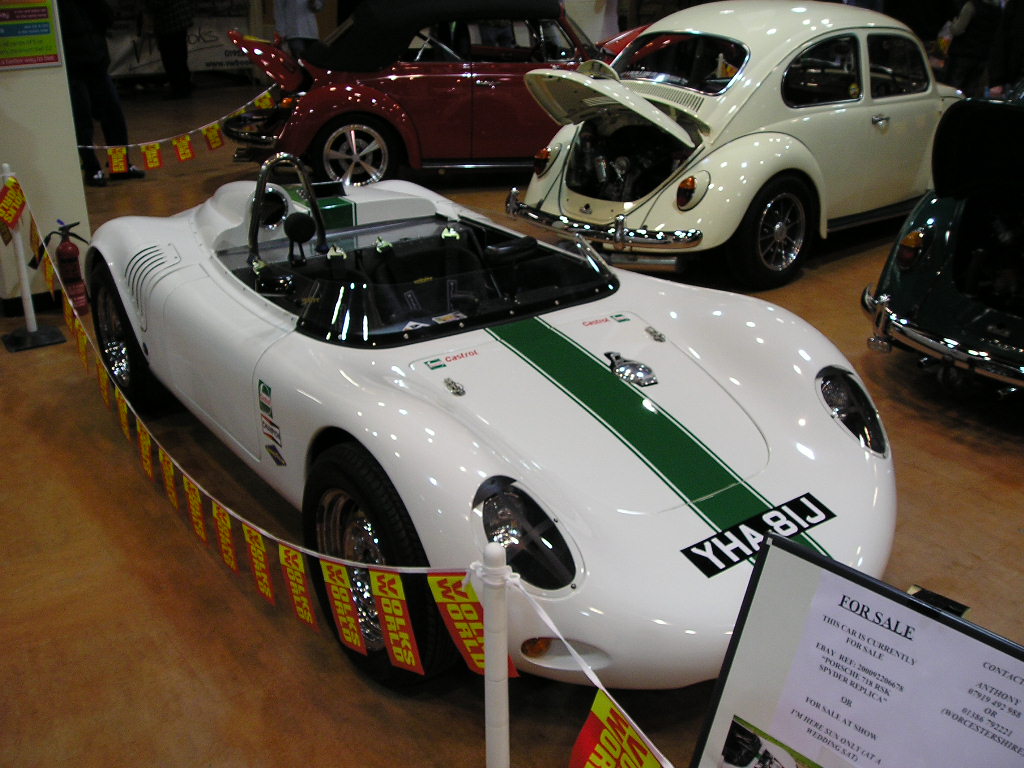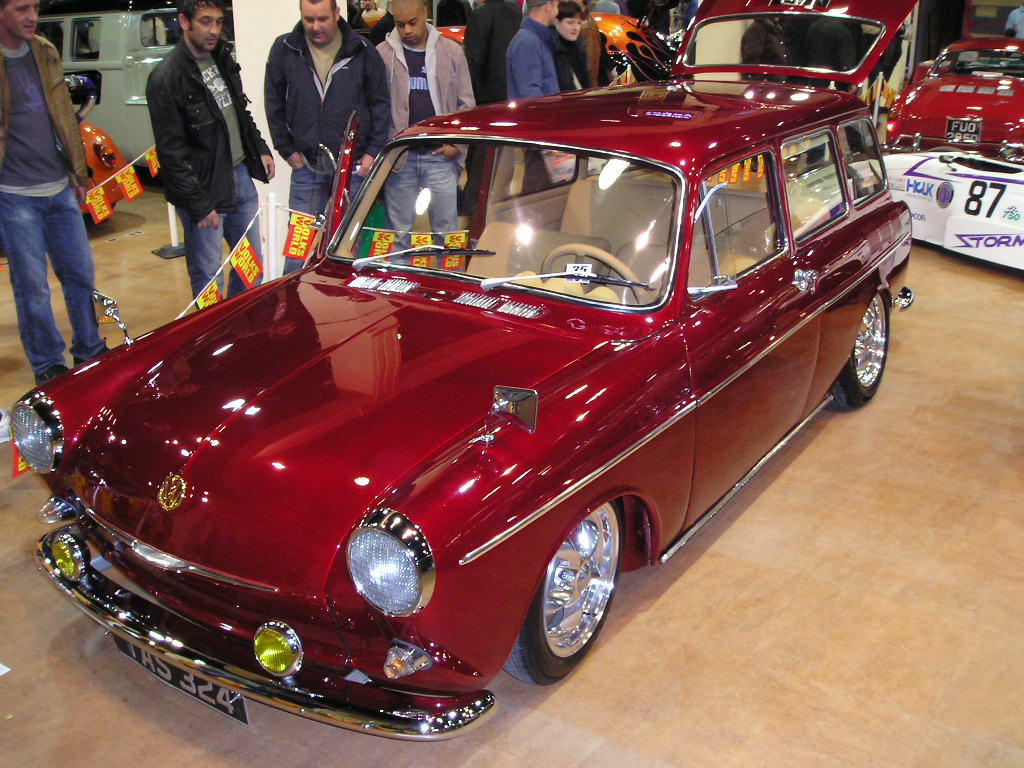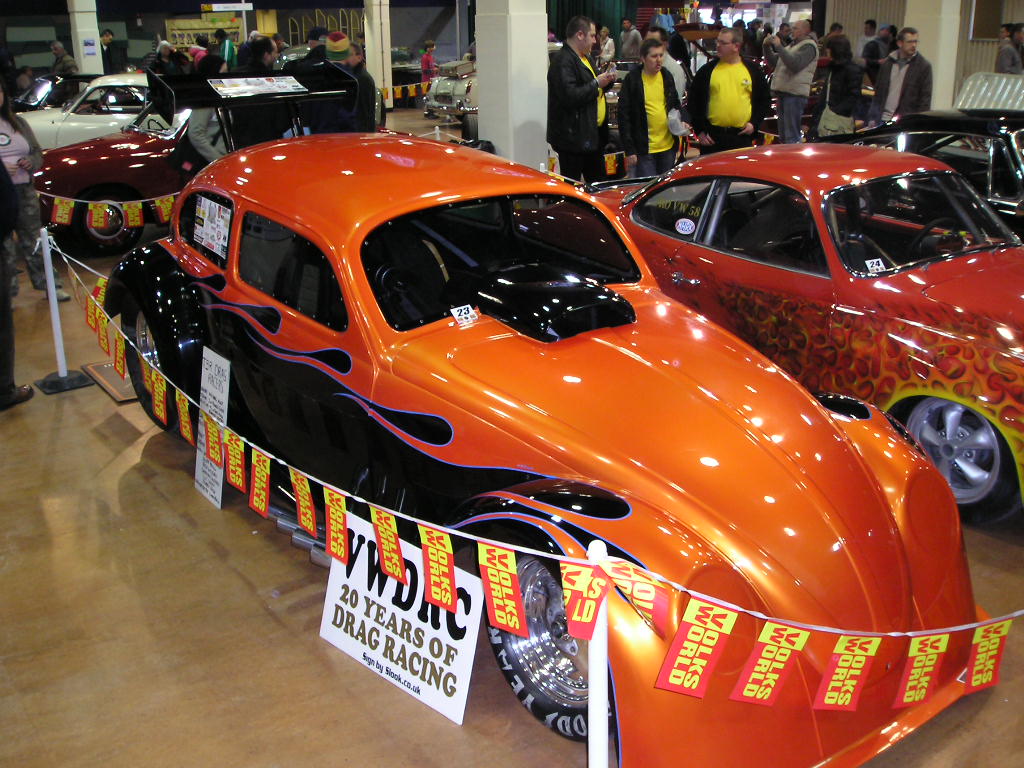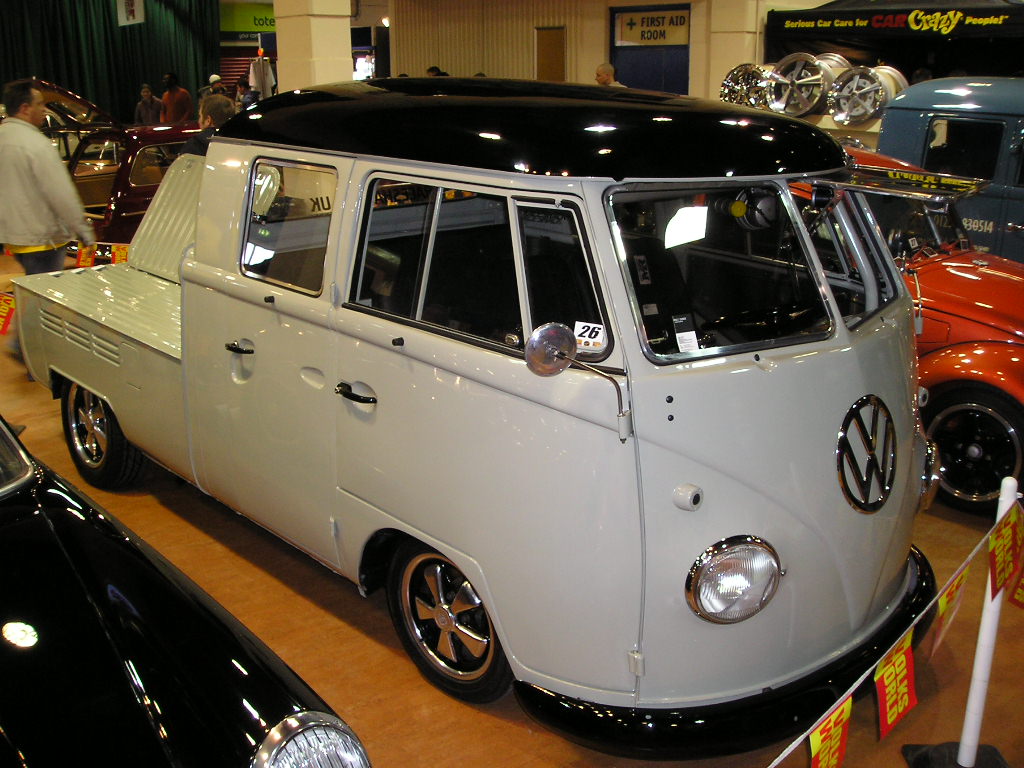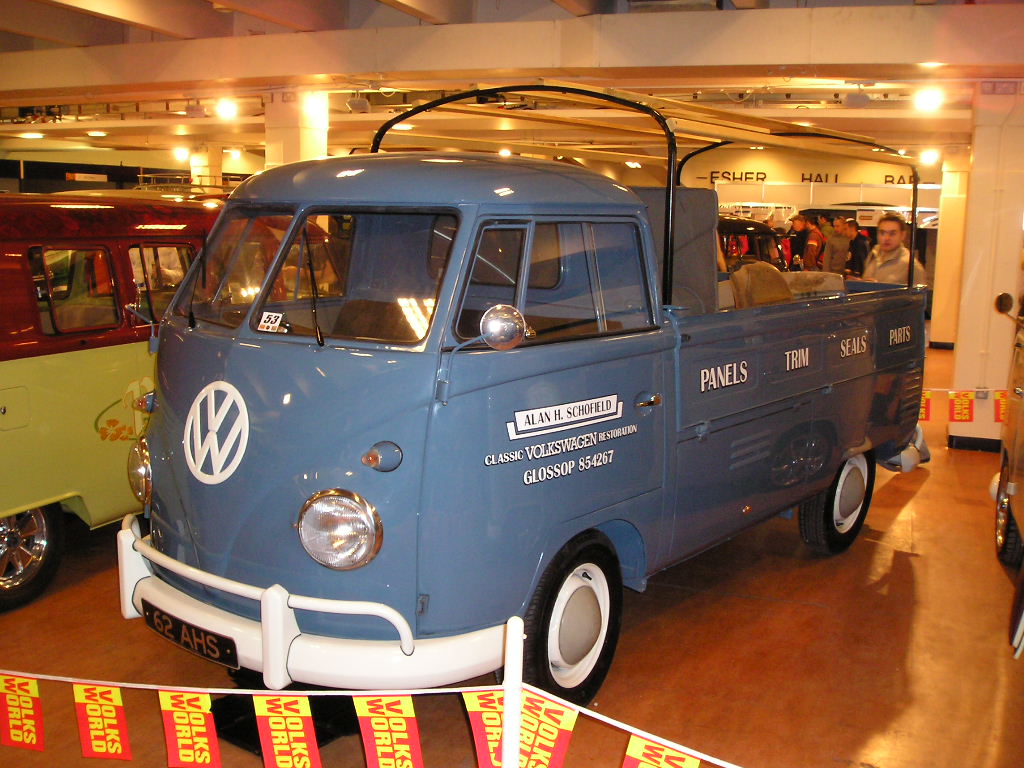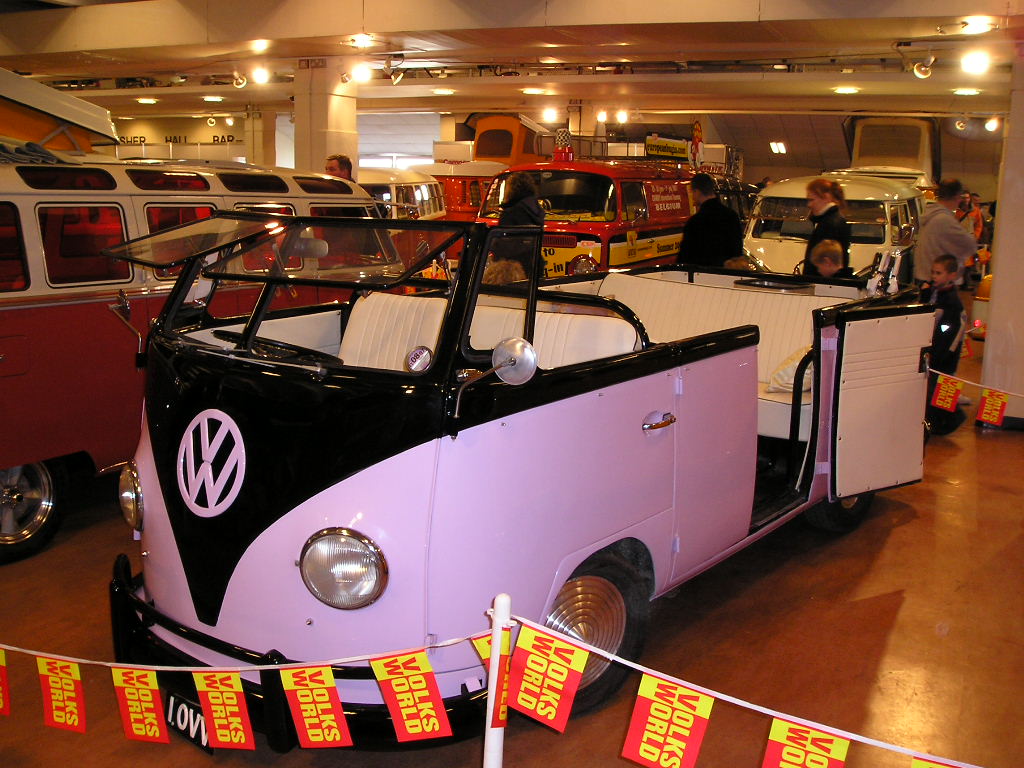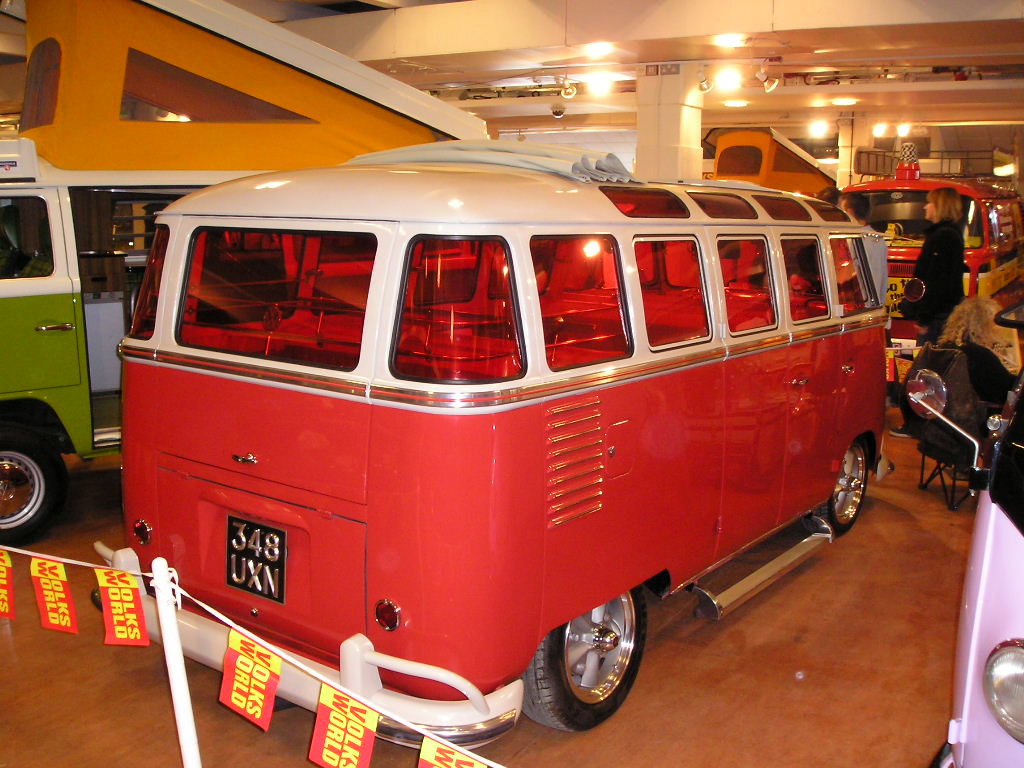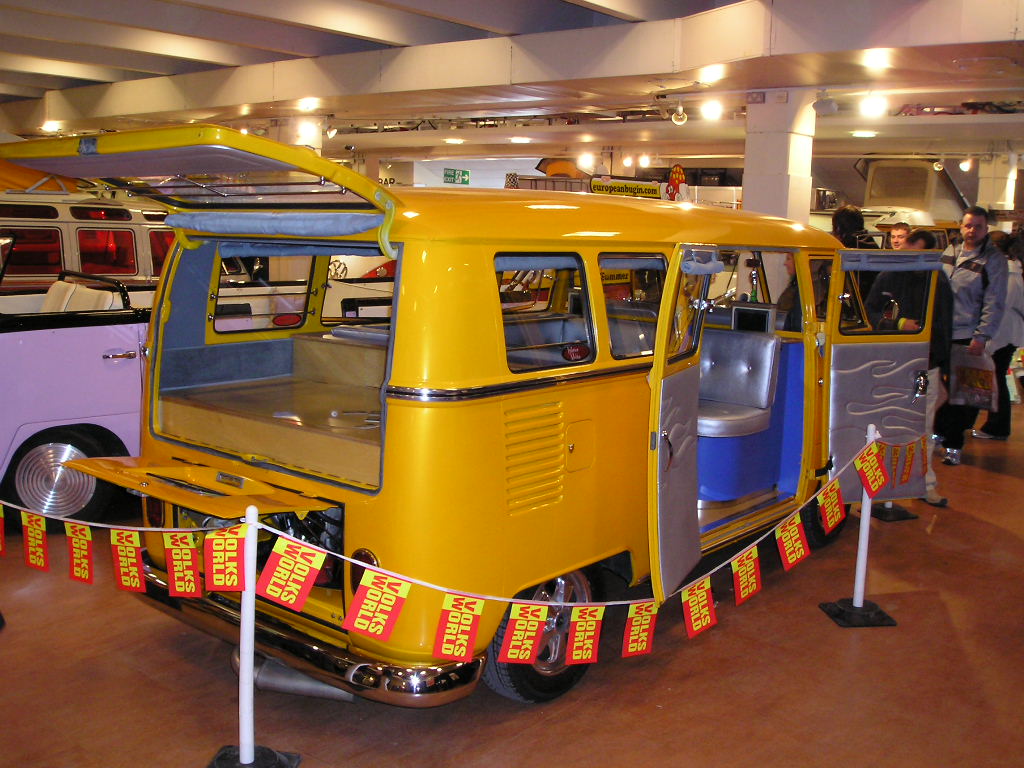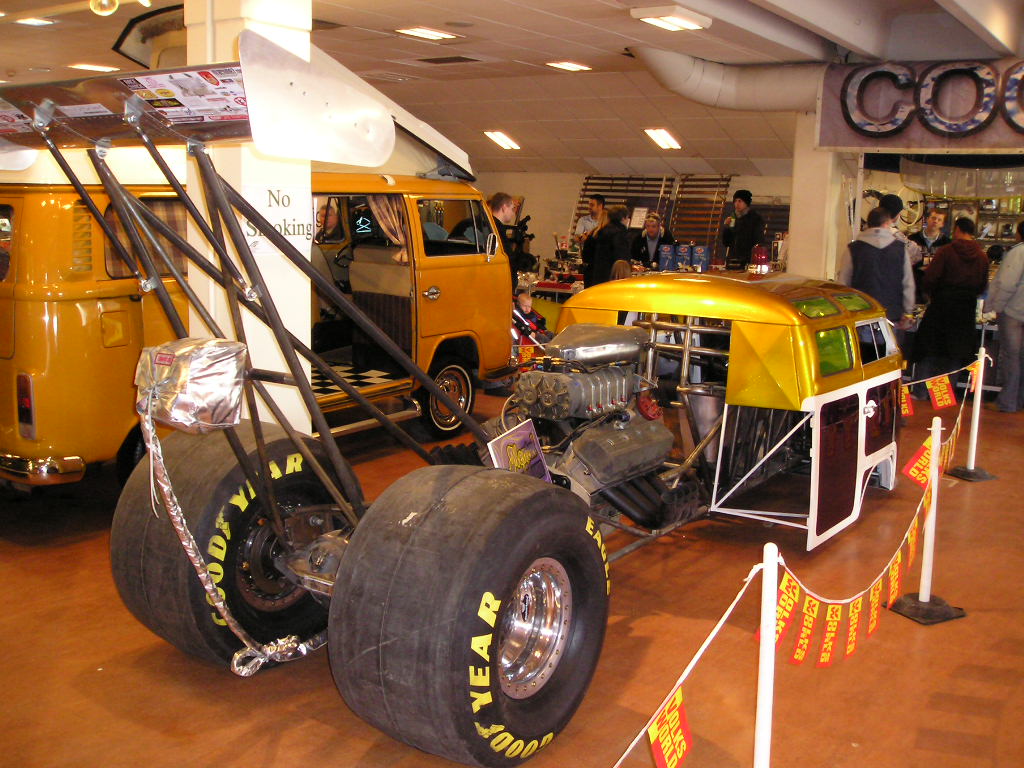 Trade was good as usual, but i thought the outside club area was low on vehicles this year. The SSVC bus line up was very bad
attendance, due to the location of the display. Altogether a nice sunny weekend doing what we all love best.......Volkswagens.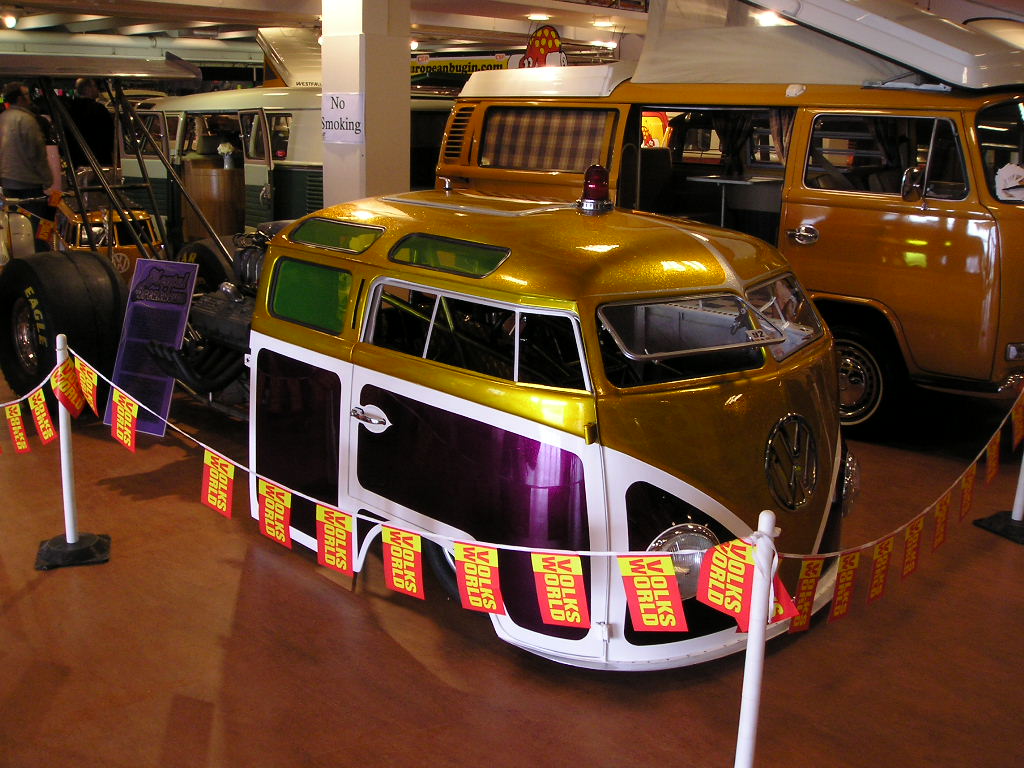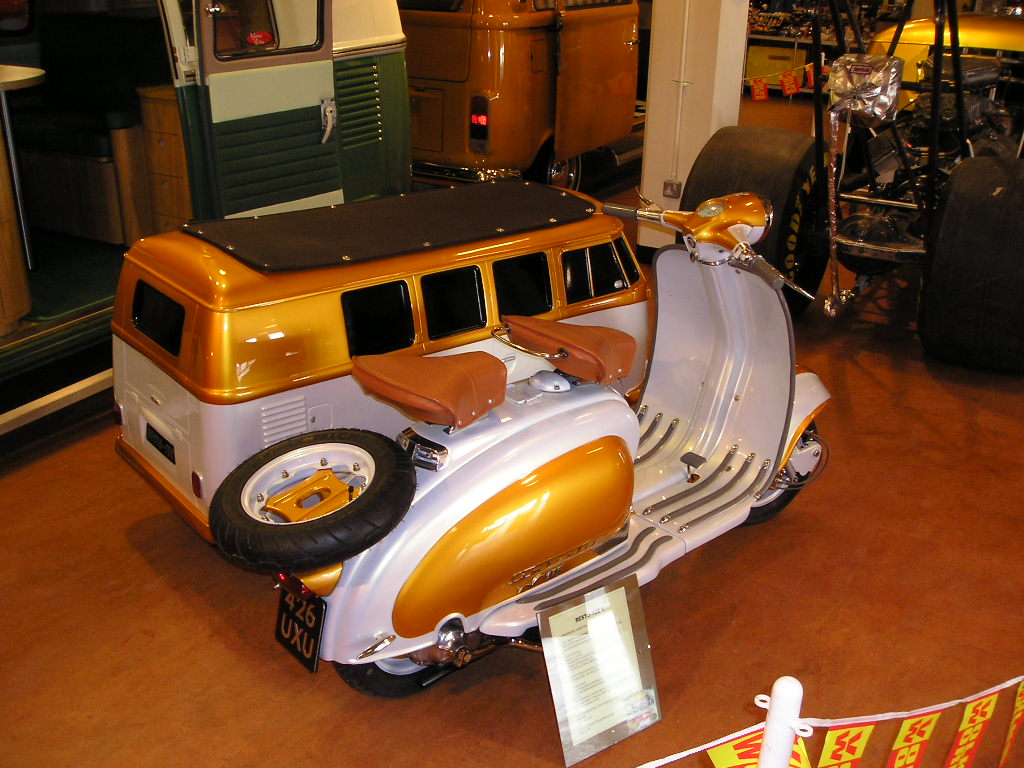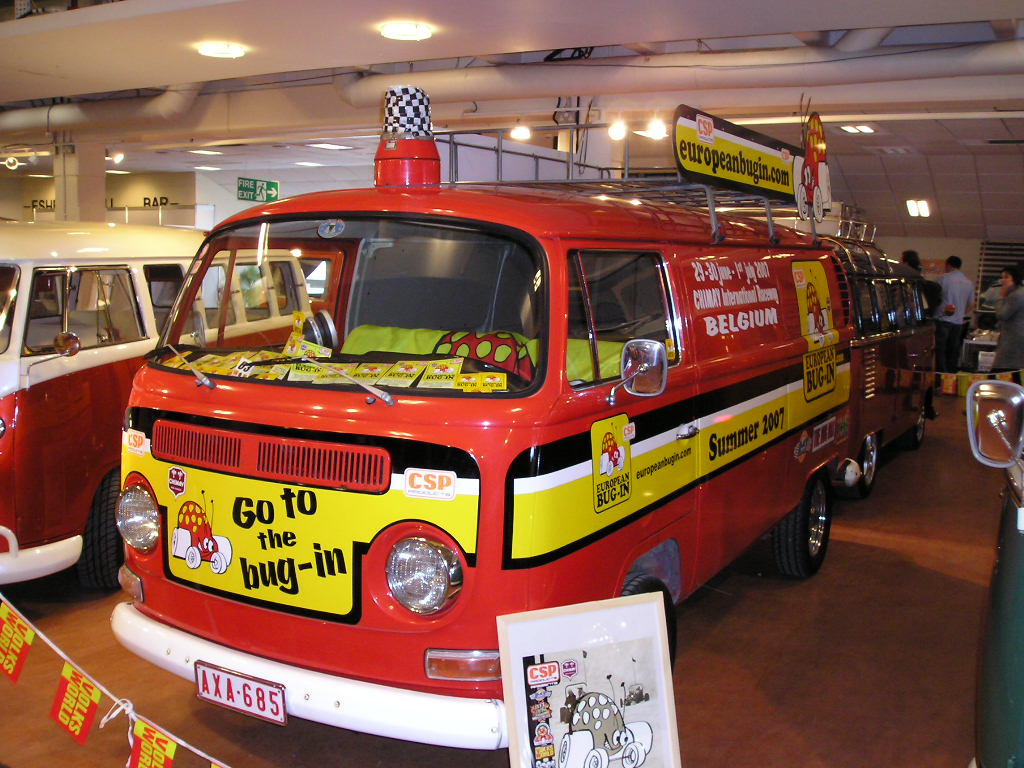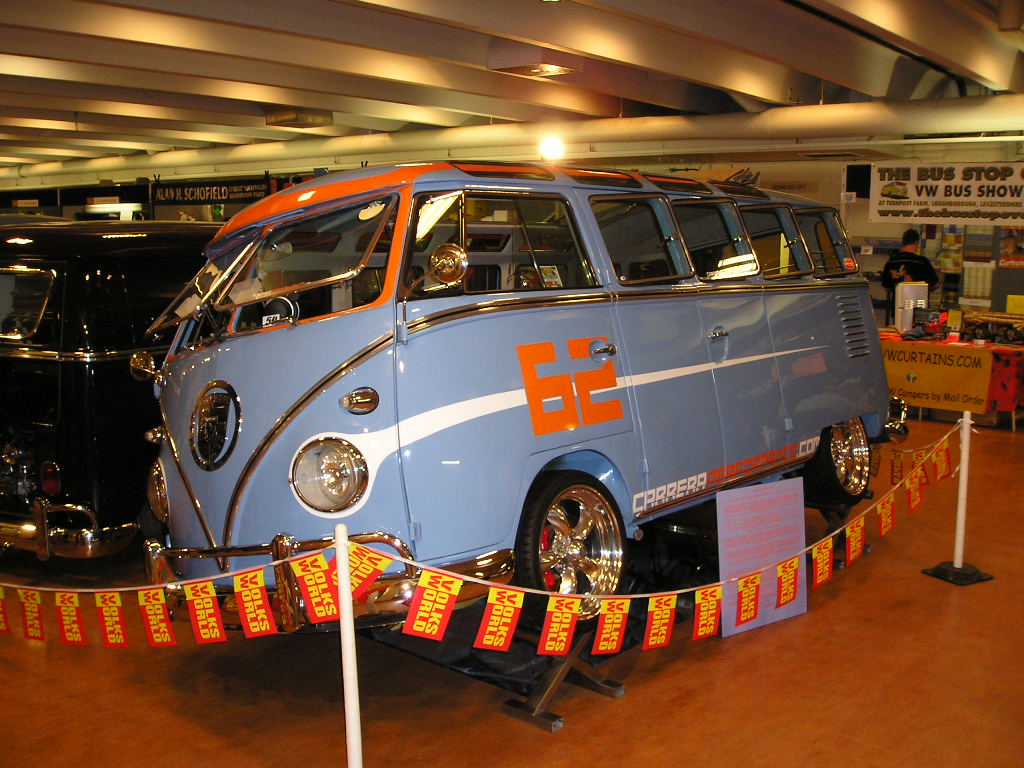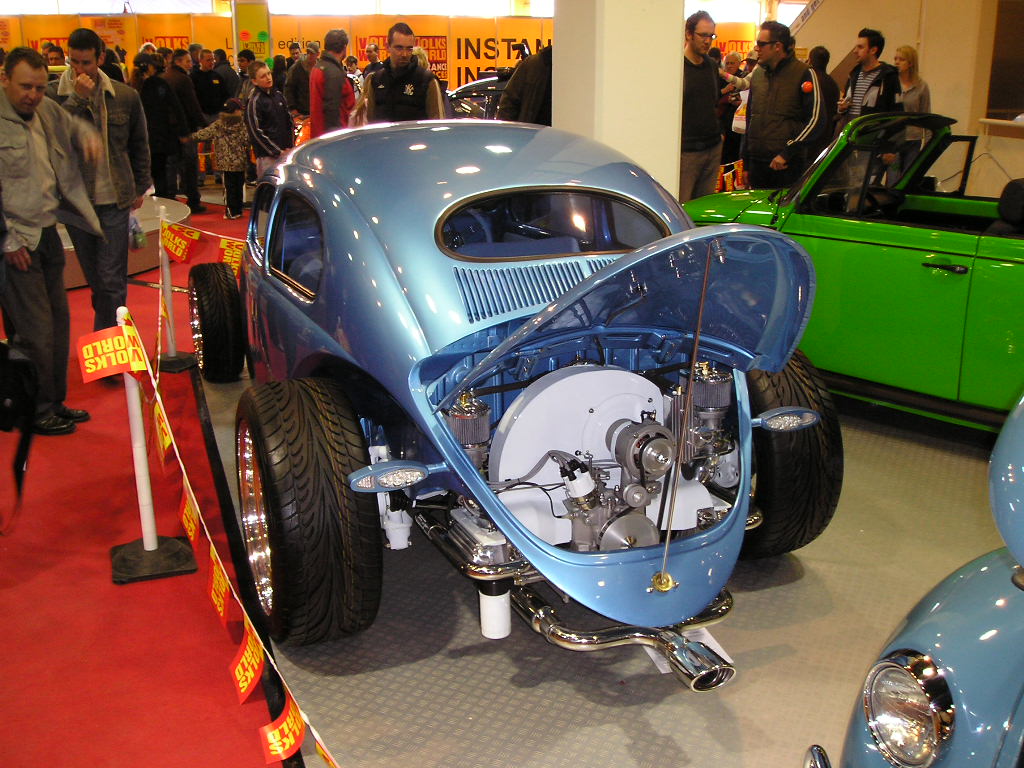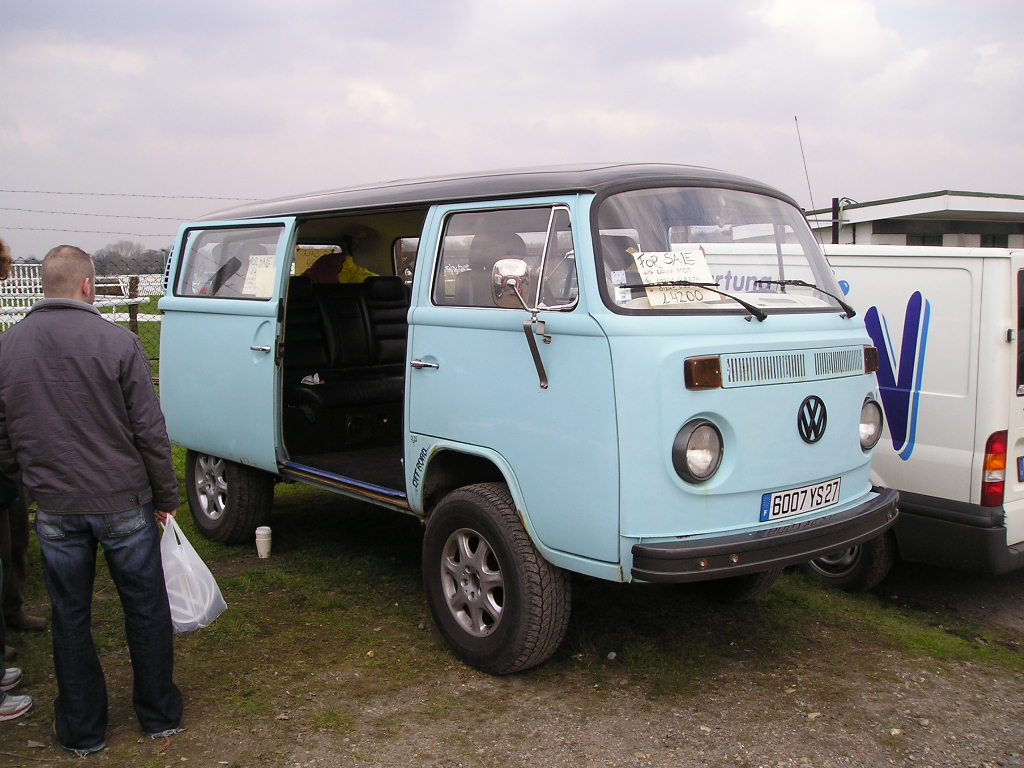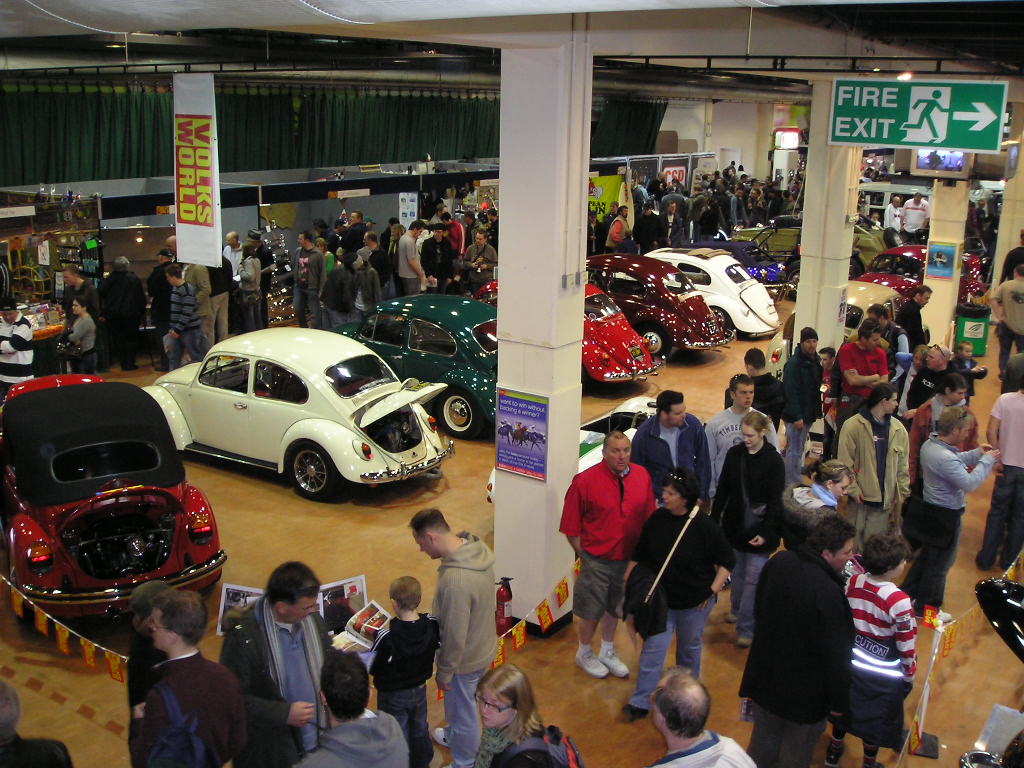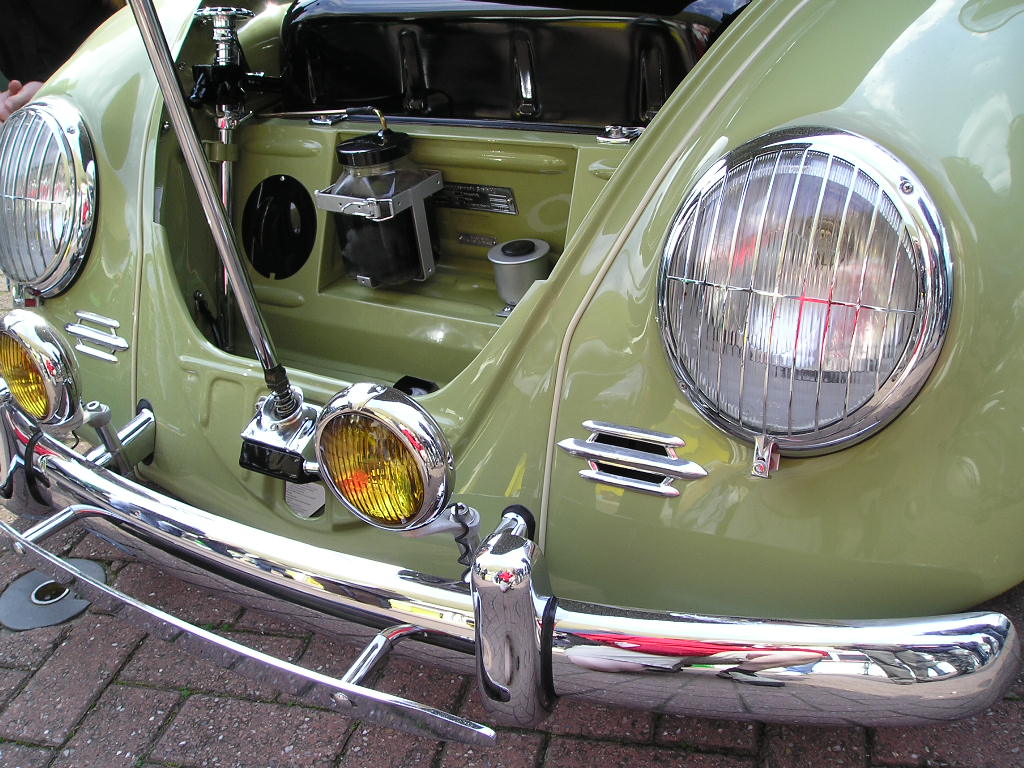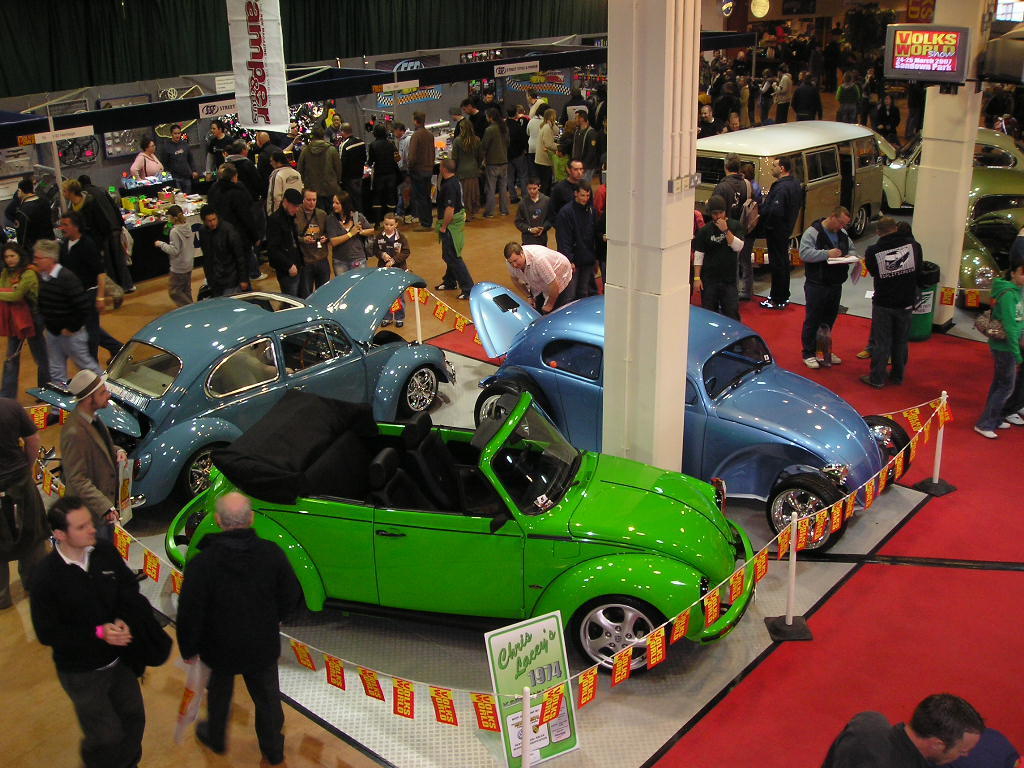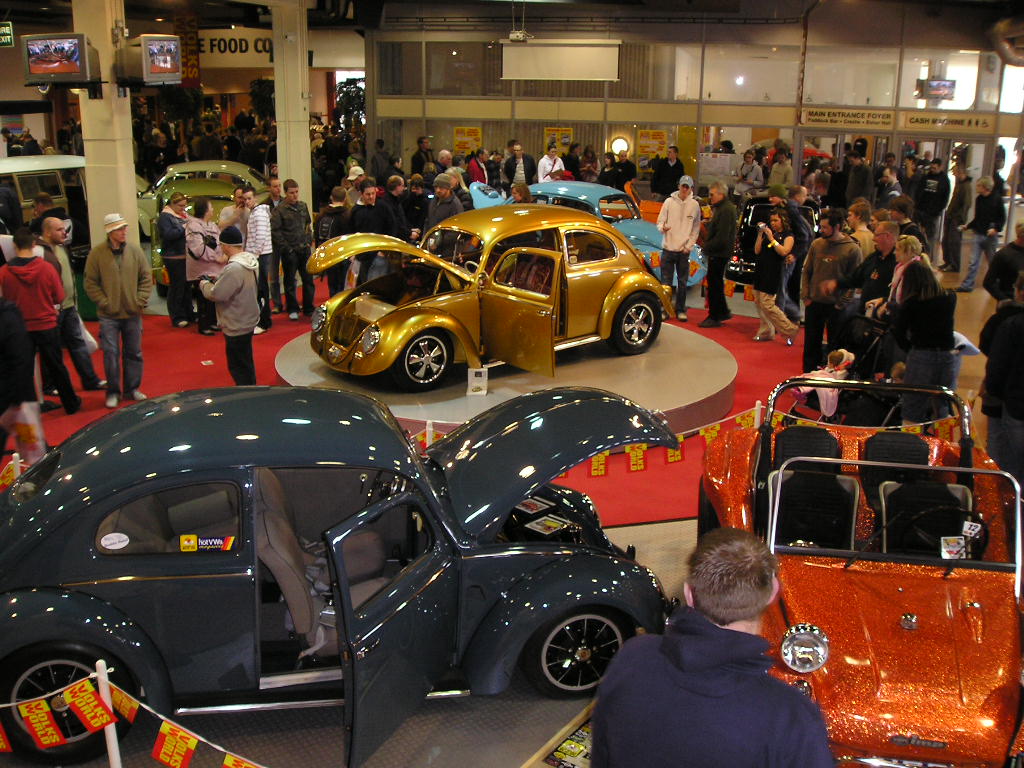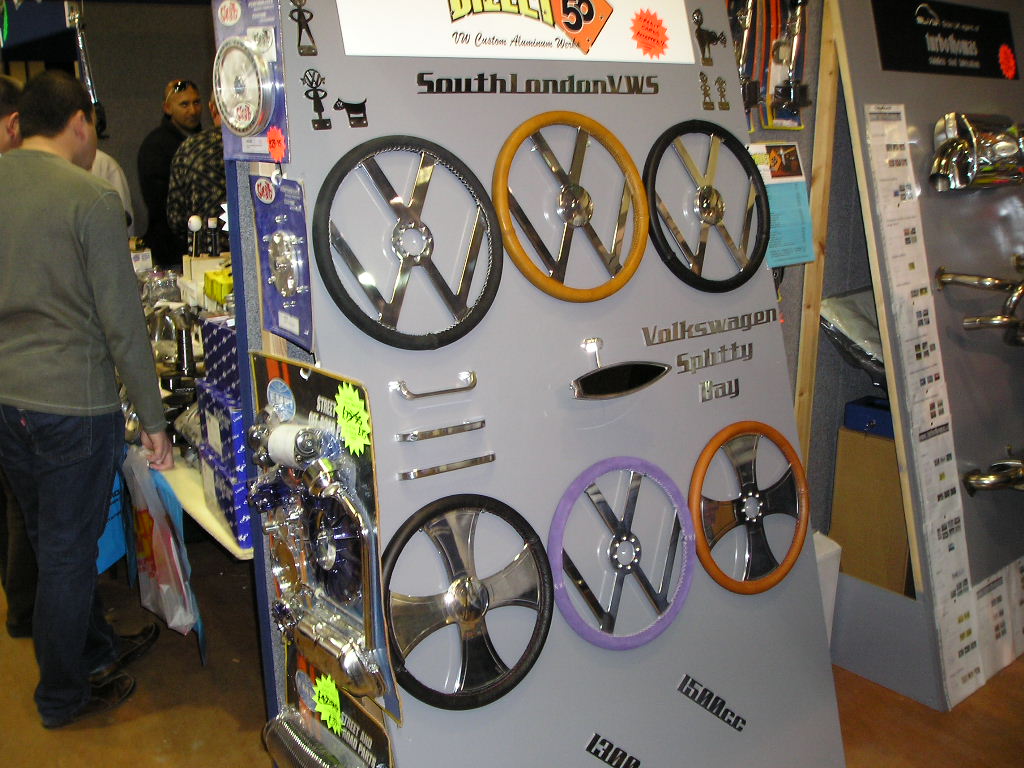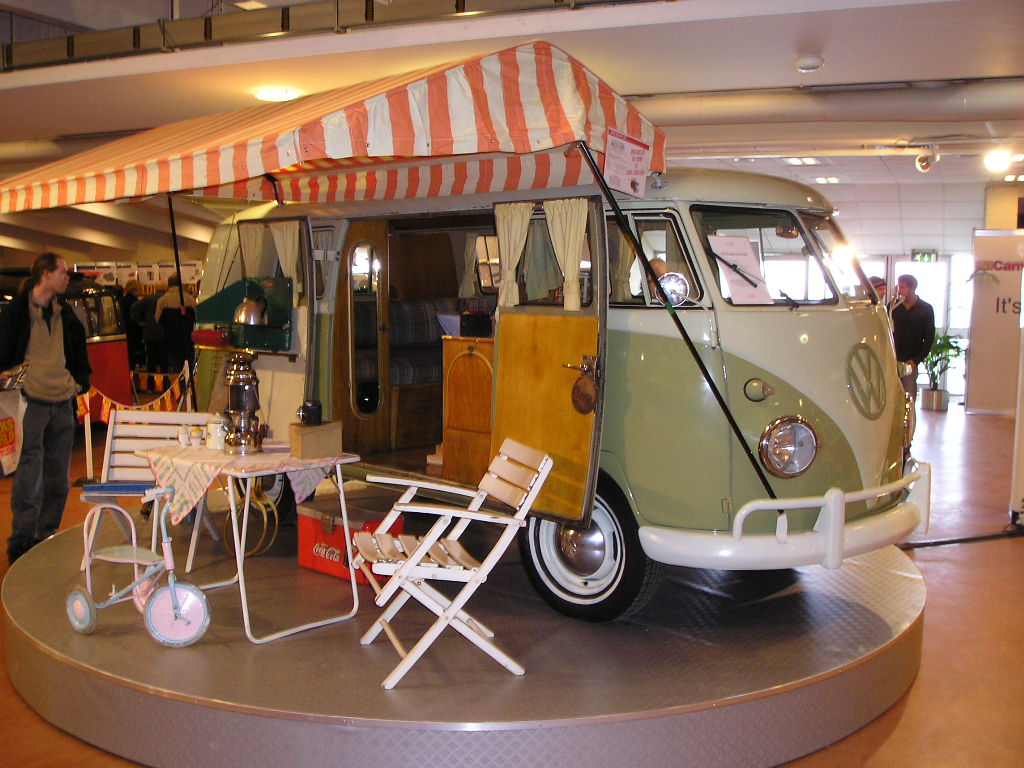 ( 28 Feb ~ Shoe County Dubbers Club Meet ~ Northampton)
A good few vehicles turned out, even for a dark cold February night. About 60 people were chatting and having drinks. They meet at The
Turnpike near Harpole just off of J16 M1 on the last Wednesday of the month. I intend to revisit this club meet quite a few times, it will be
great in the spring/summer when we can all get a good look at the VW's in the car park. A good meeting place that does food and beer
and is easy find, with friendly vee dubbers.