覧覧覧覧覧覧覧覧覧覧覧覧覧覧覧覧覧覧覧覧覧覧覧覧覧覧
2008 Show / Event Review.
覧覧覧覧覧覧覧覧覧覧覧覧覧覧覧覧覧覧覧覧覧覧覧覧覧覧
(12 Oct ~ Truck Stop Day / JM Memorial Transport Gathering)
A local show in Warwickshire with classic trucks, buses, vans, cars and motorbikes. With trade stands, model show and barn
owl displays. A charity event in aid of the Warwickshire Air Ambulance. Vehicles from the 1930's onwards turned up, all in
great order. The really big trucks made my little vw panel van looked like a model toy !!!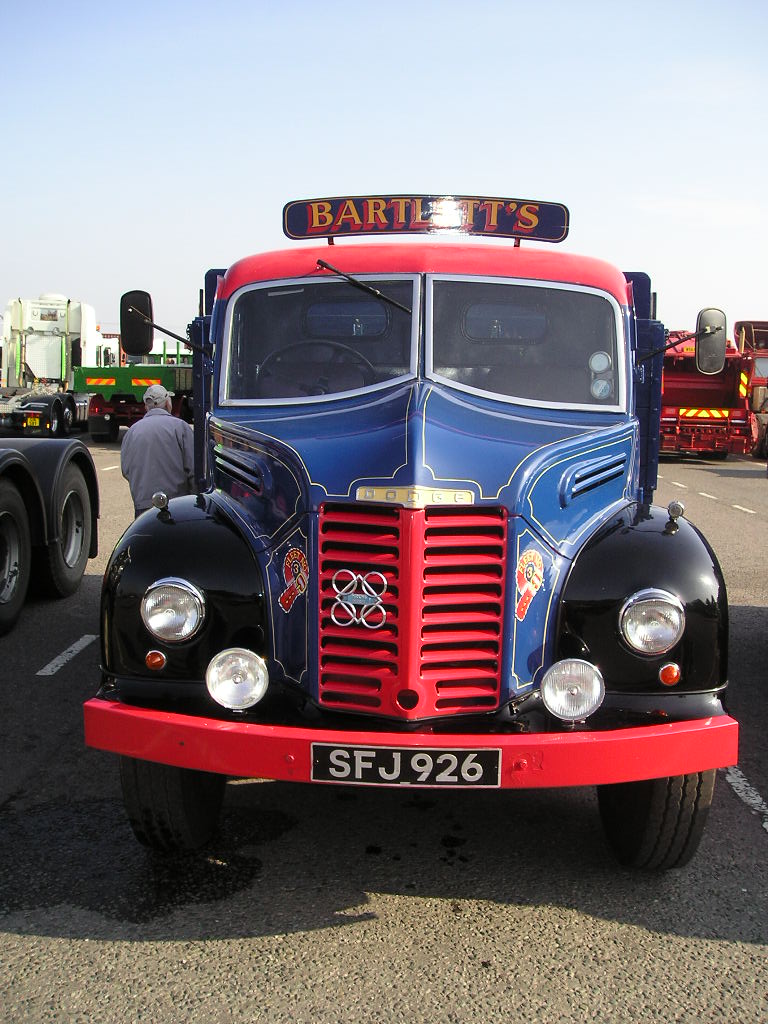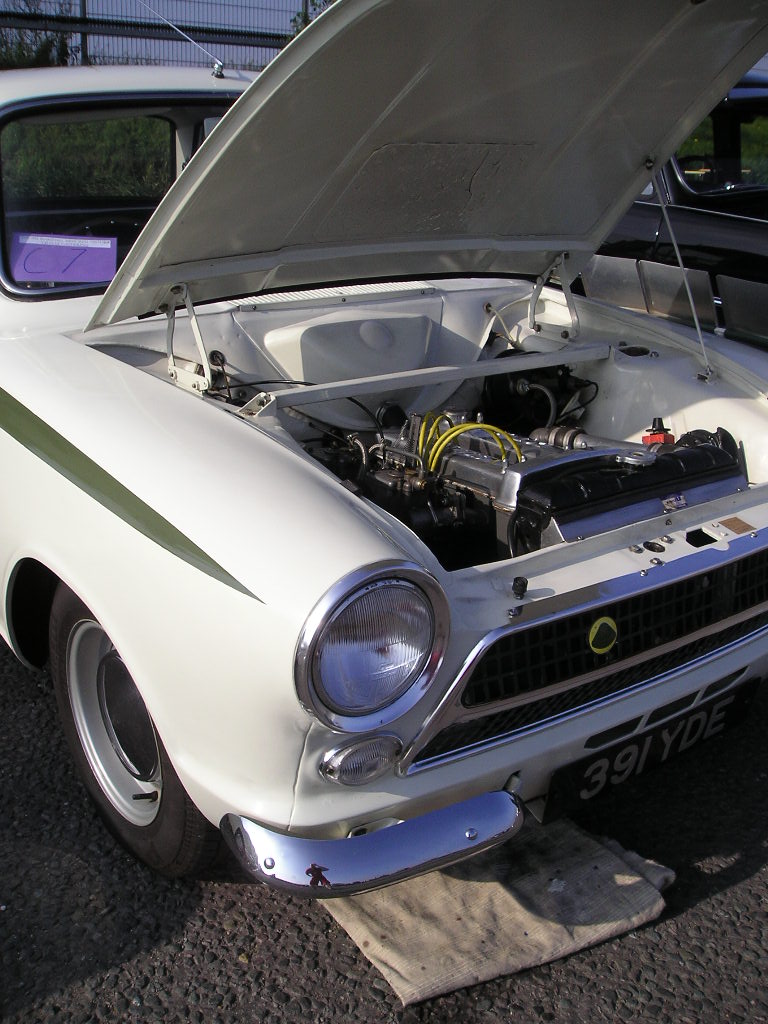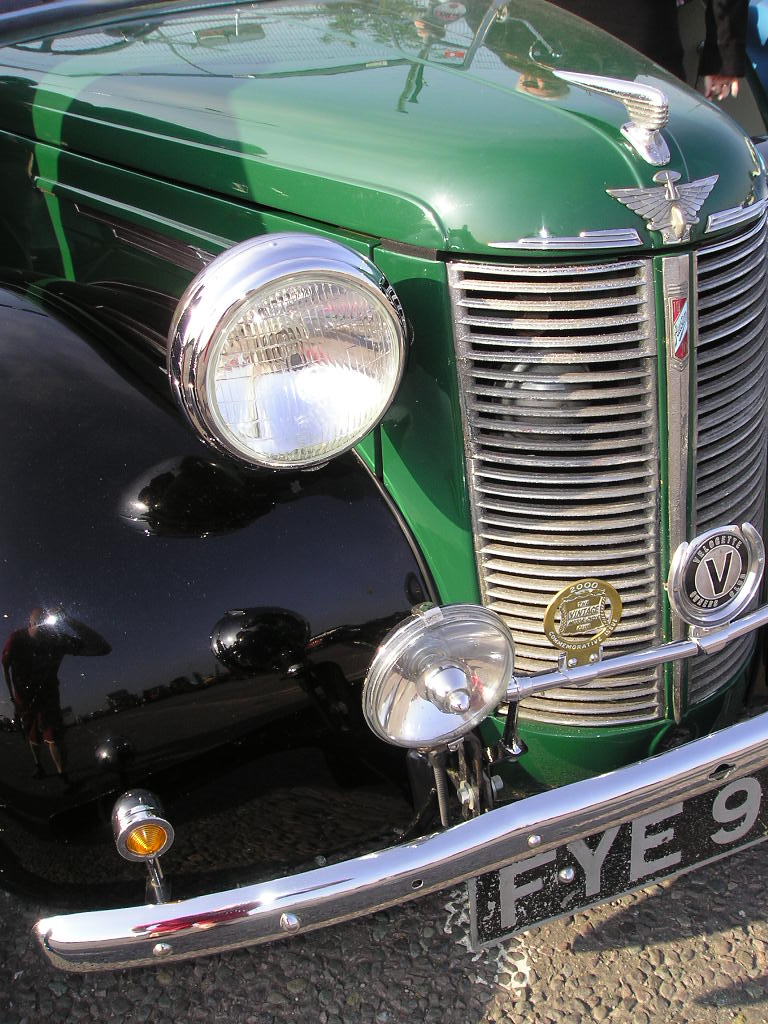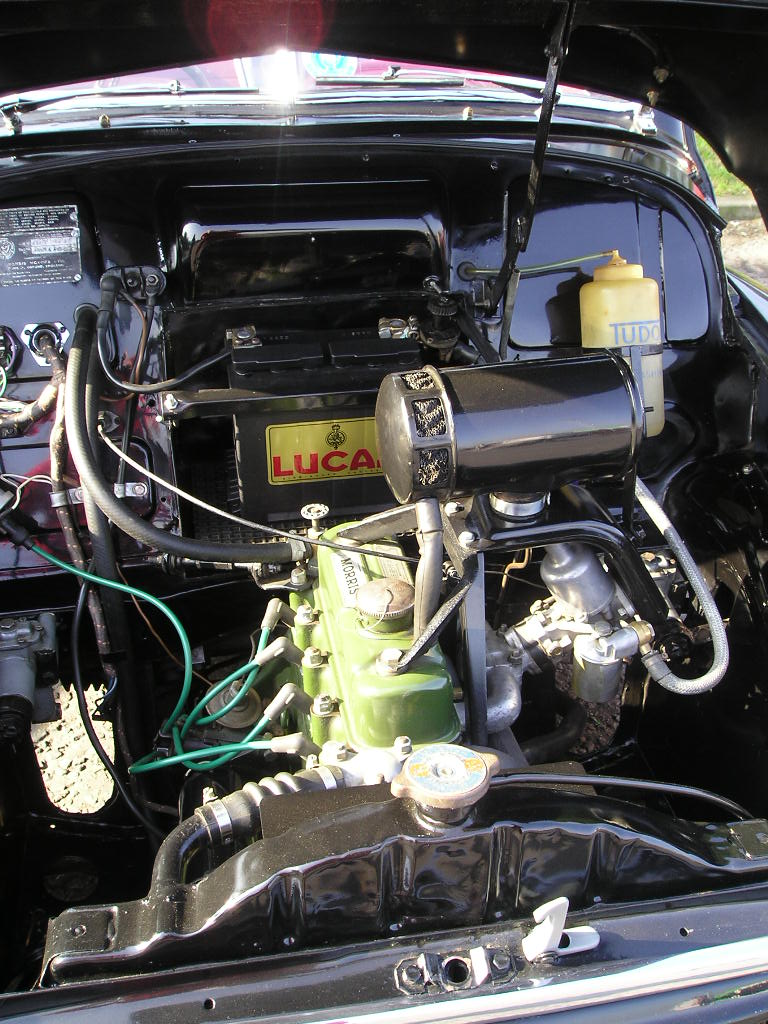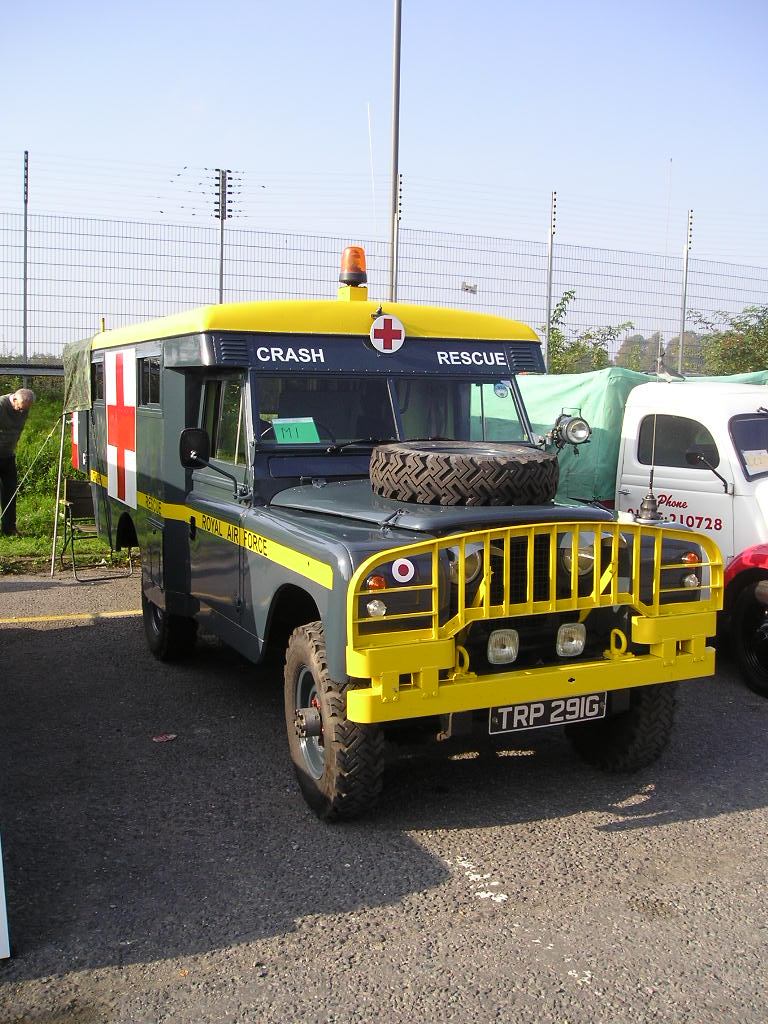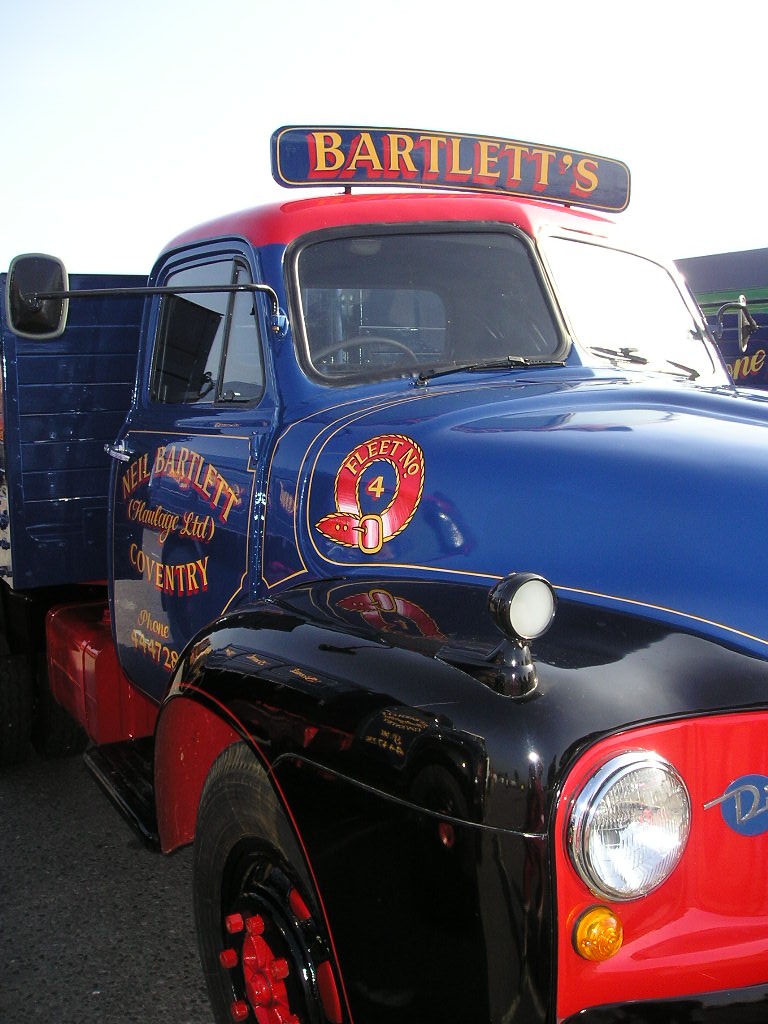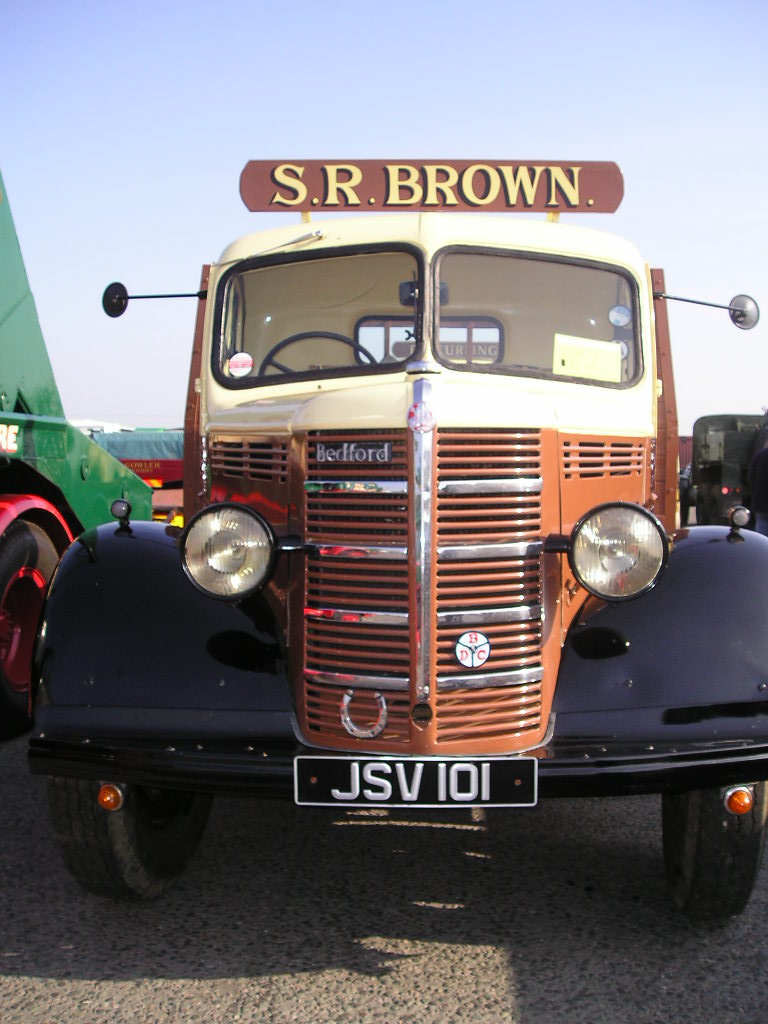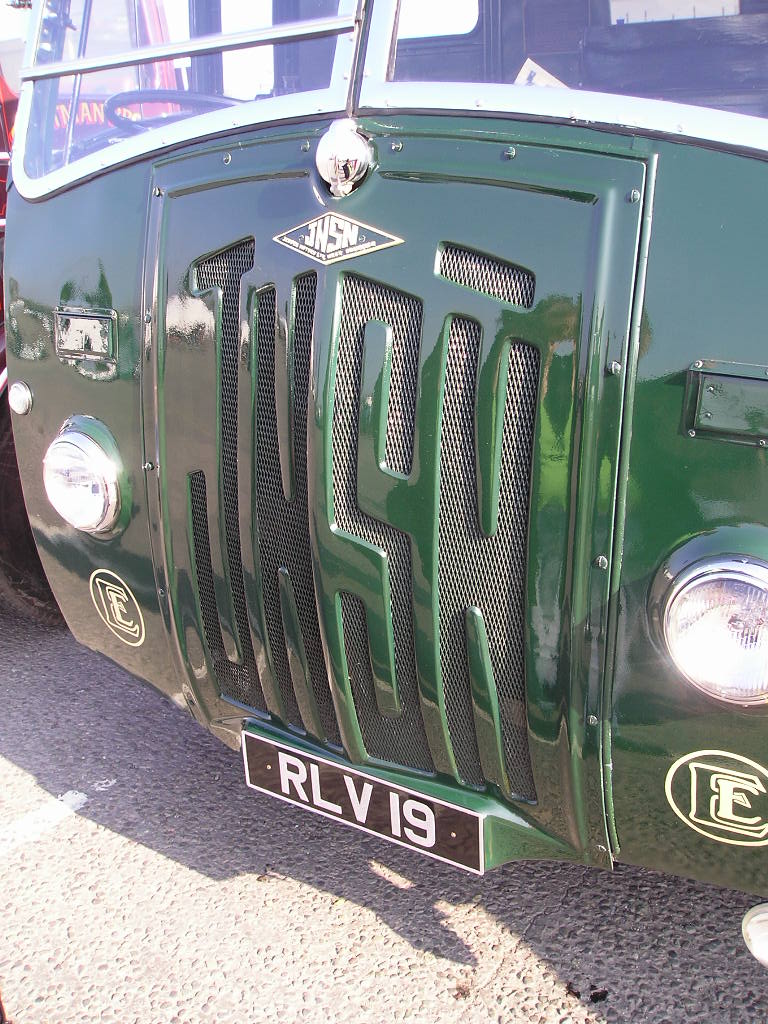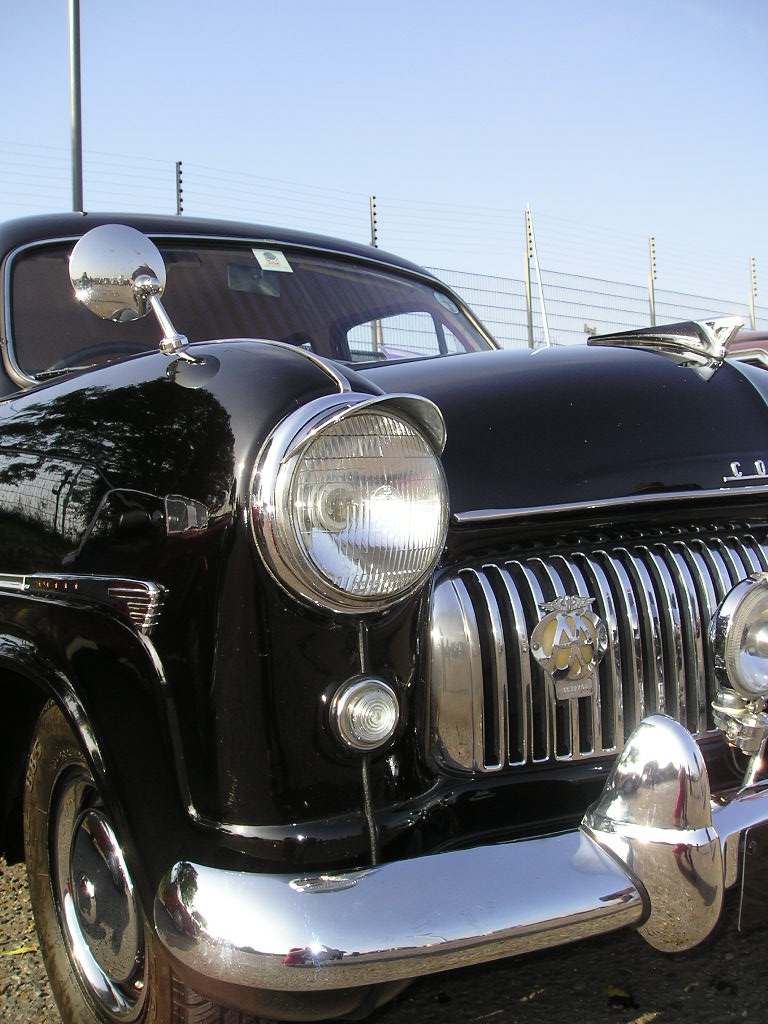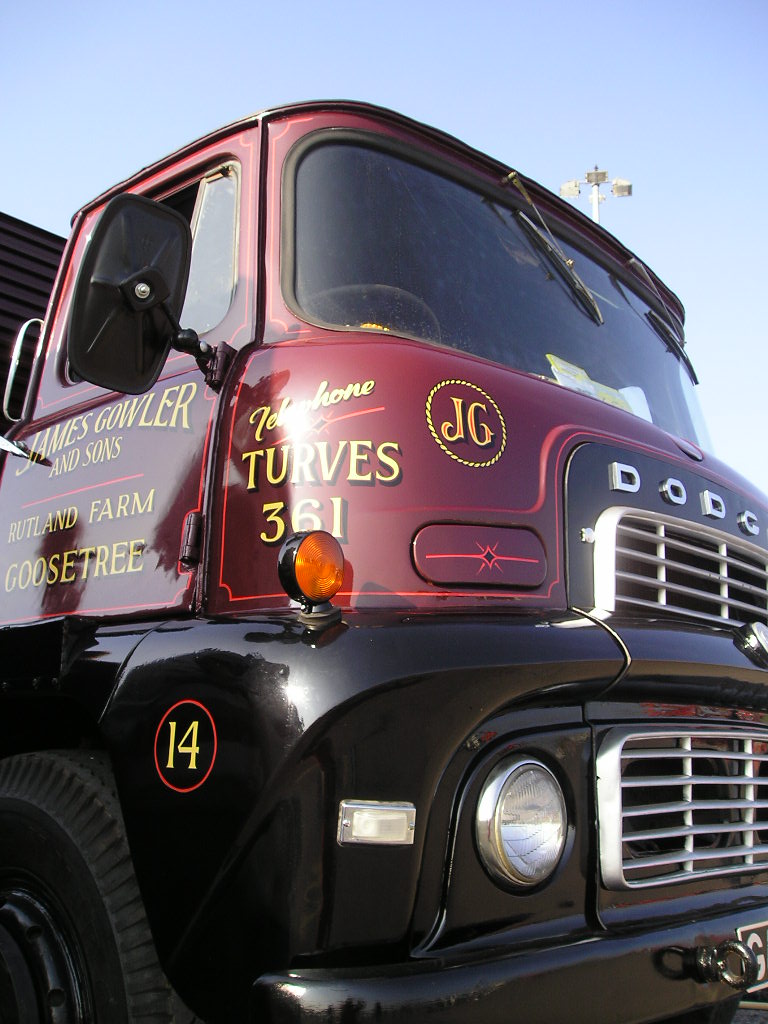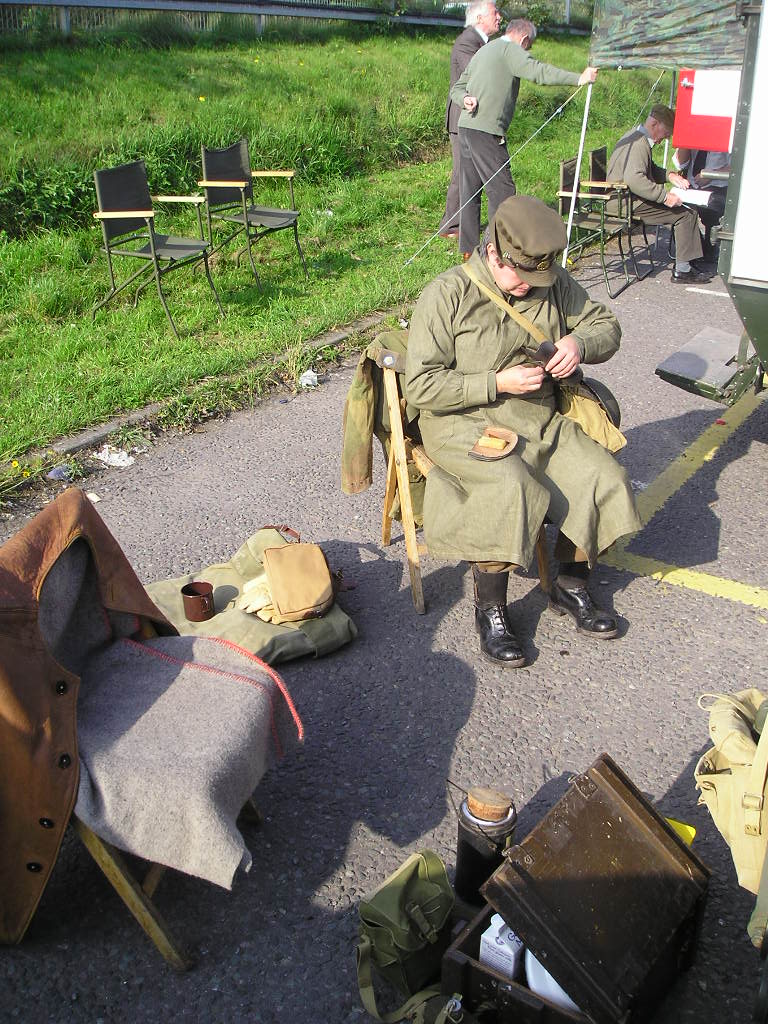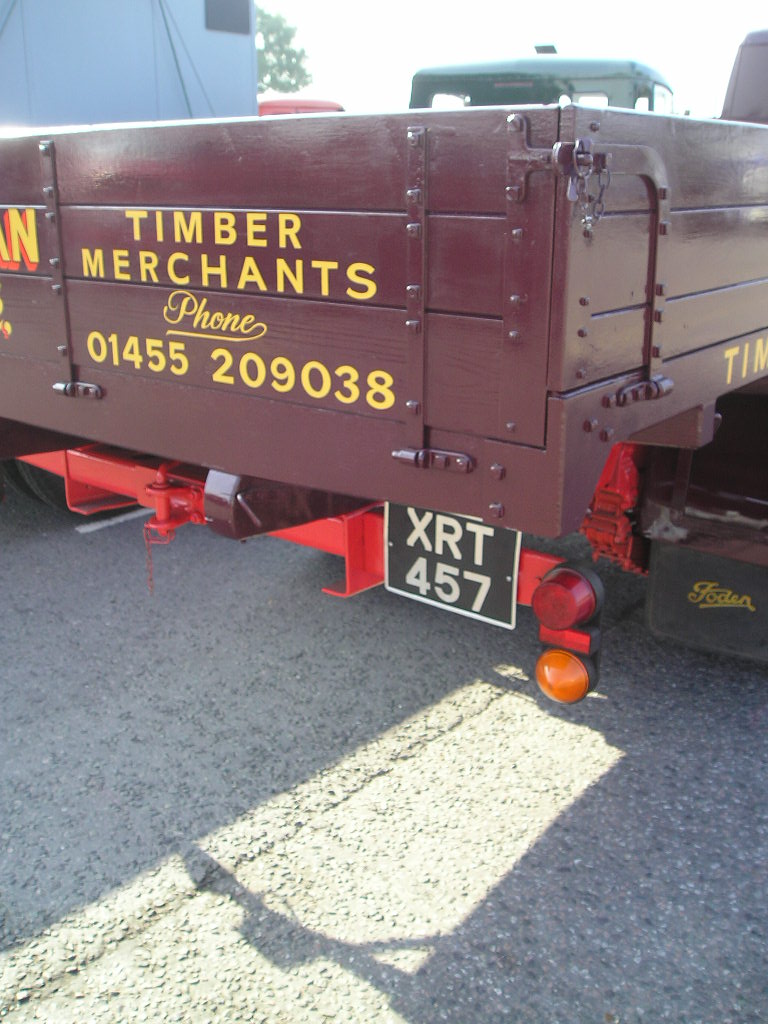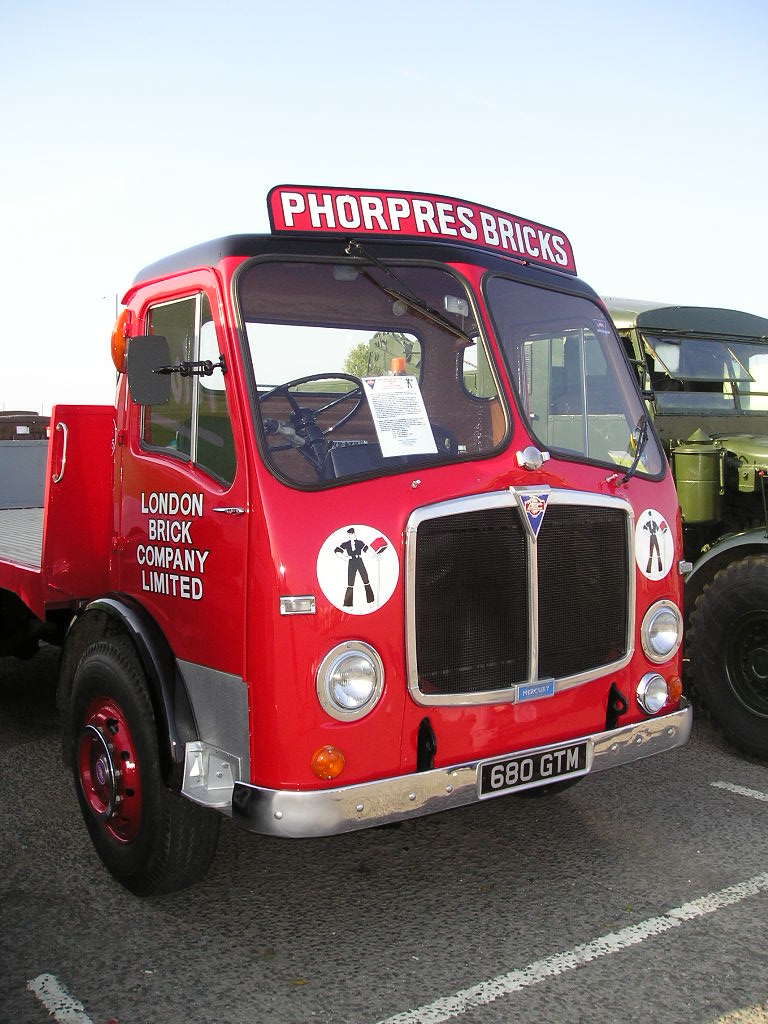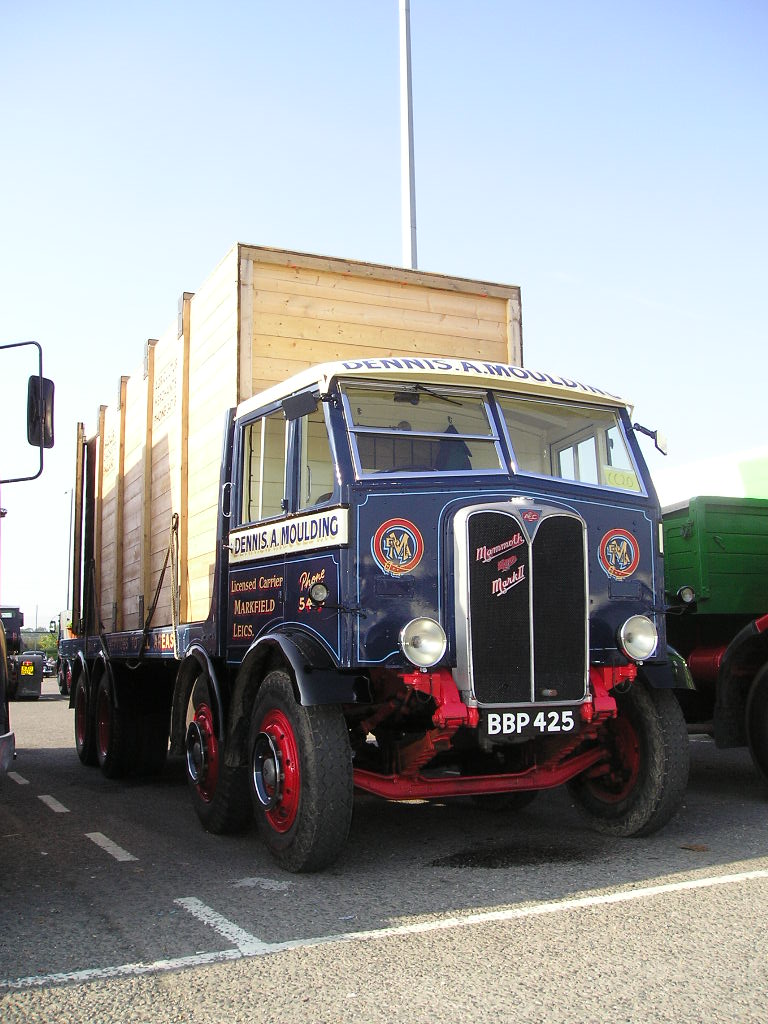 There was even a couple who turned up in a willys jeep fully dressed in heavy combat gear, it was a really hot October day too.
I really like all the signwritten vehicles, they had some really interesting pinstriping too.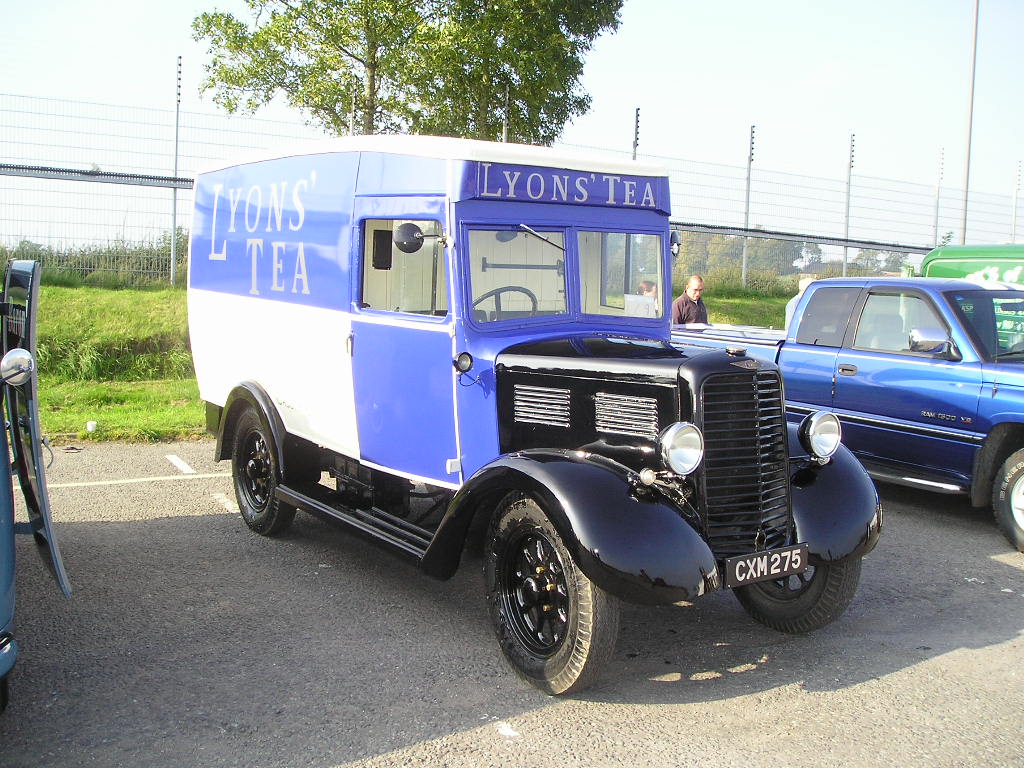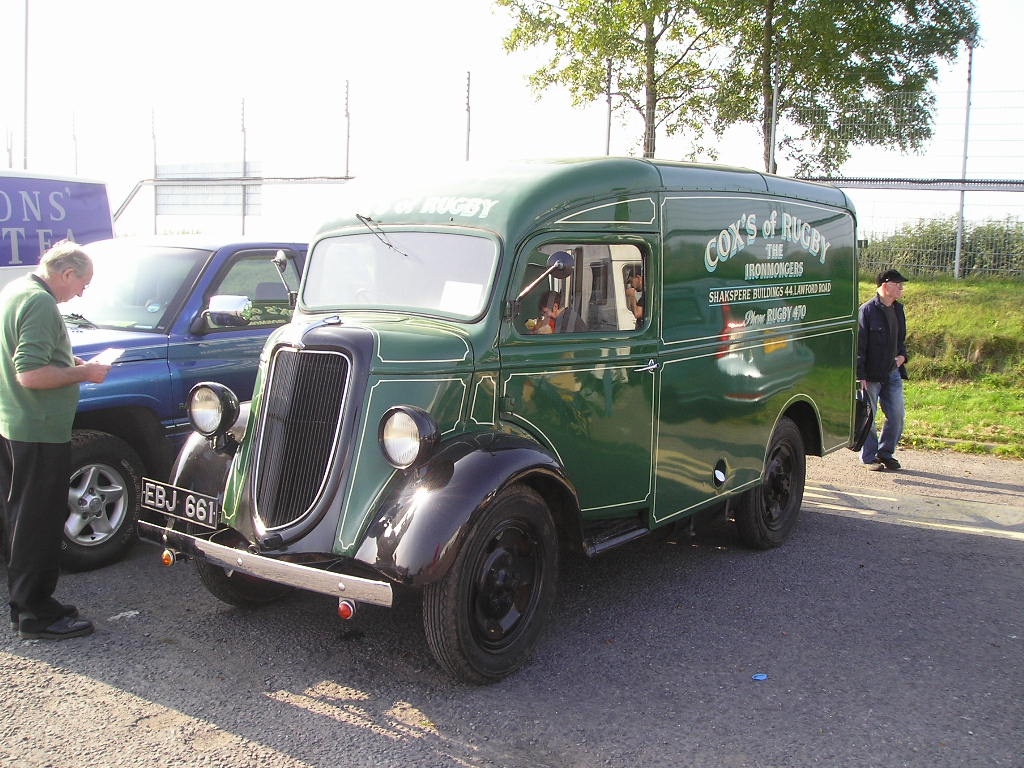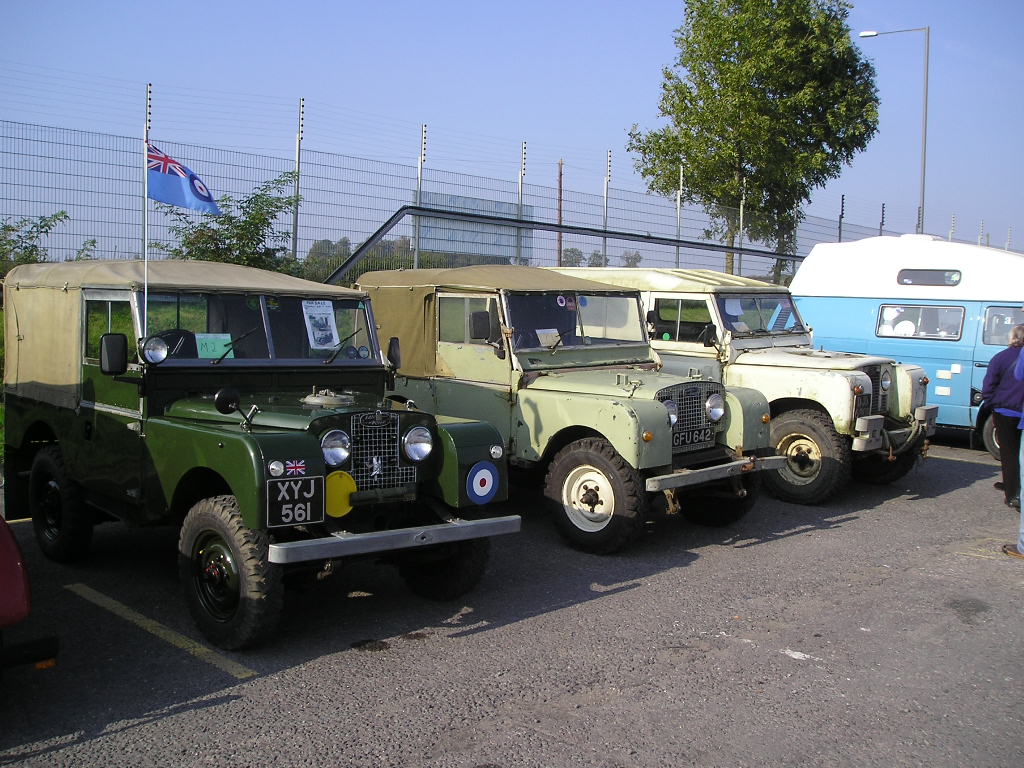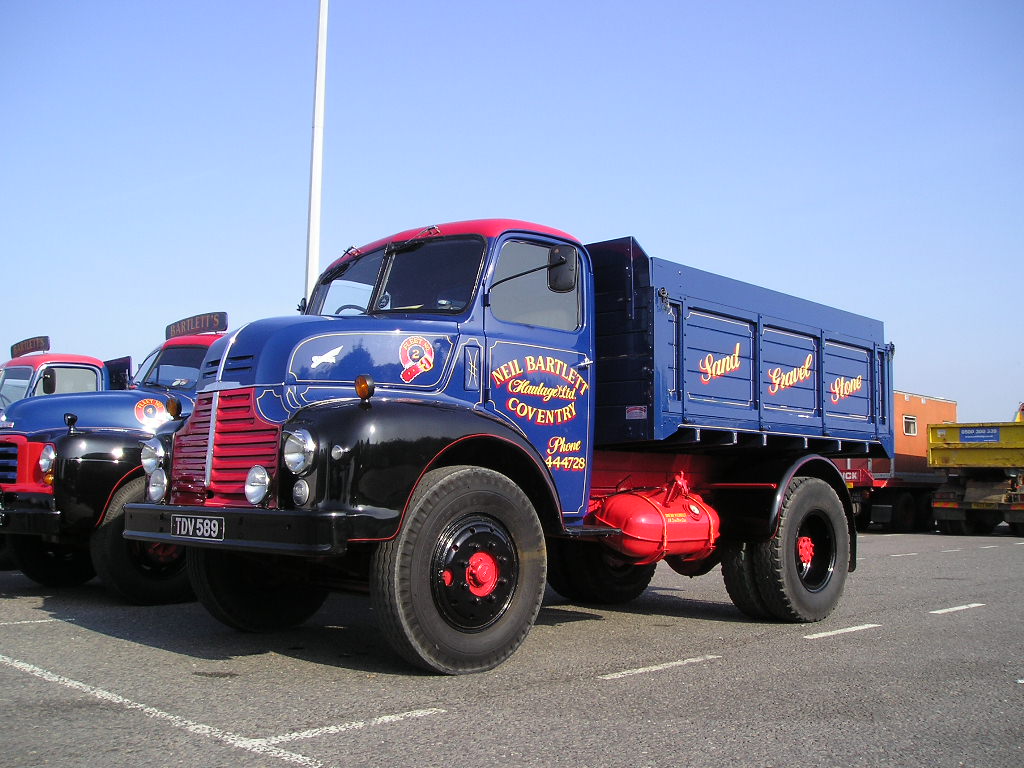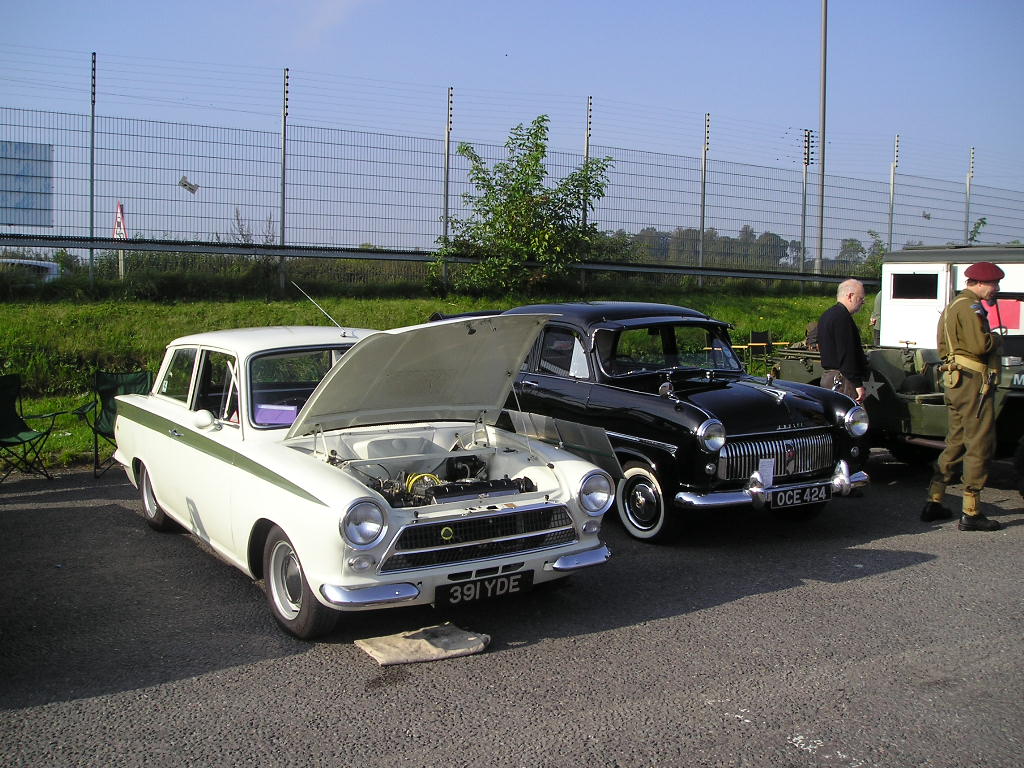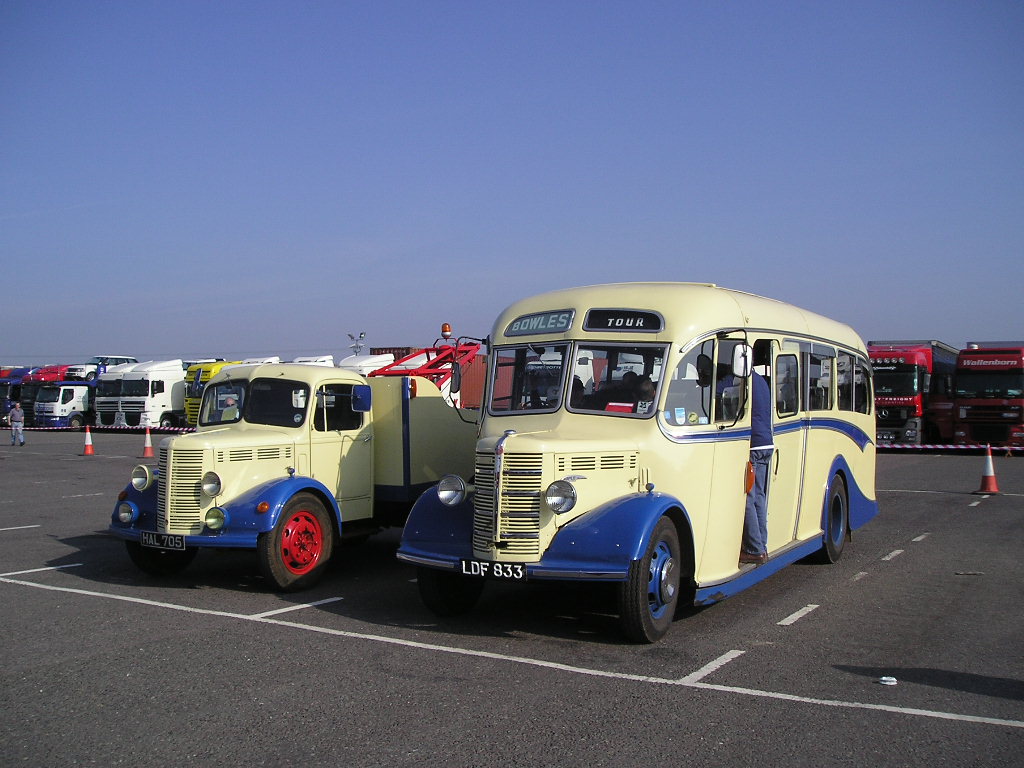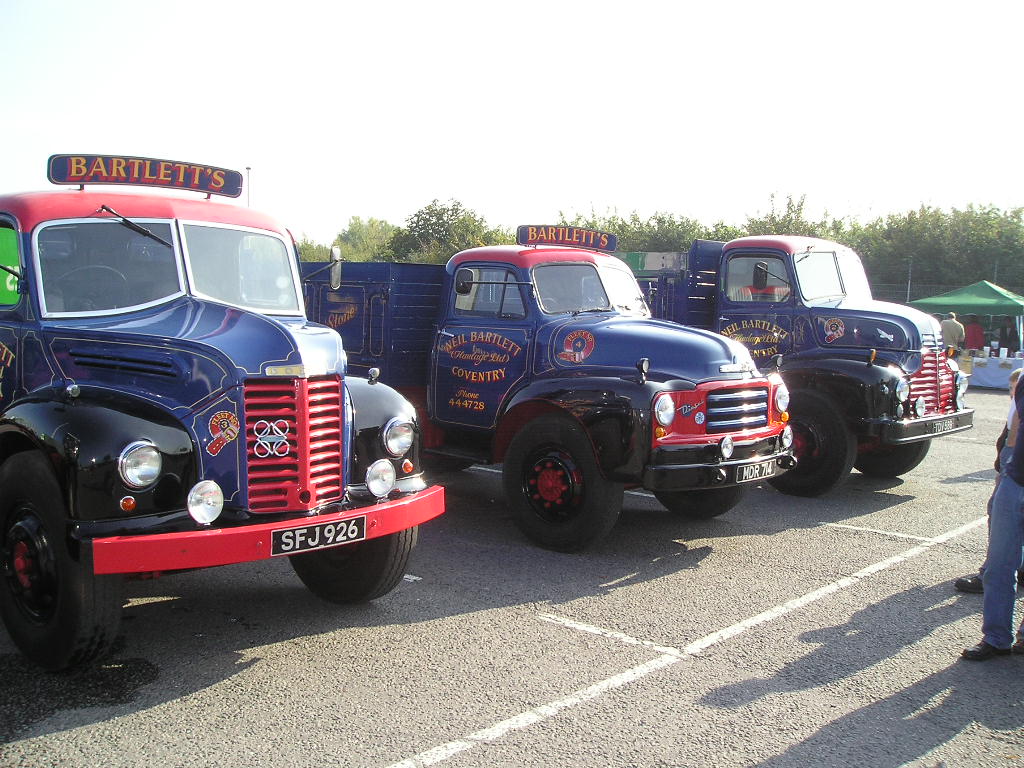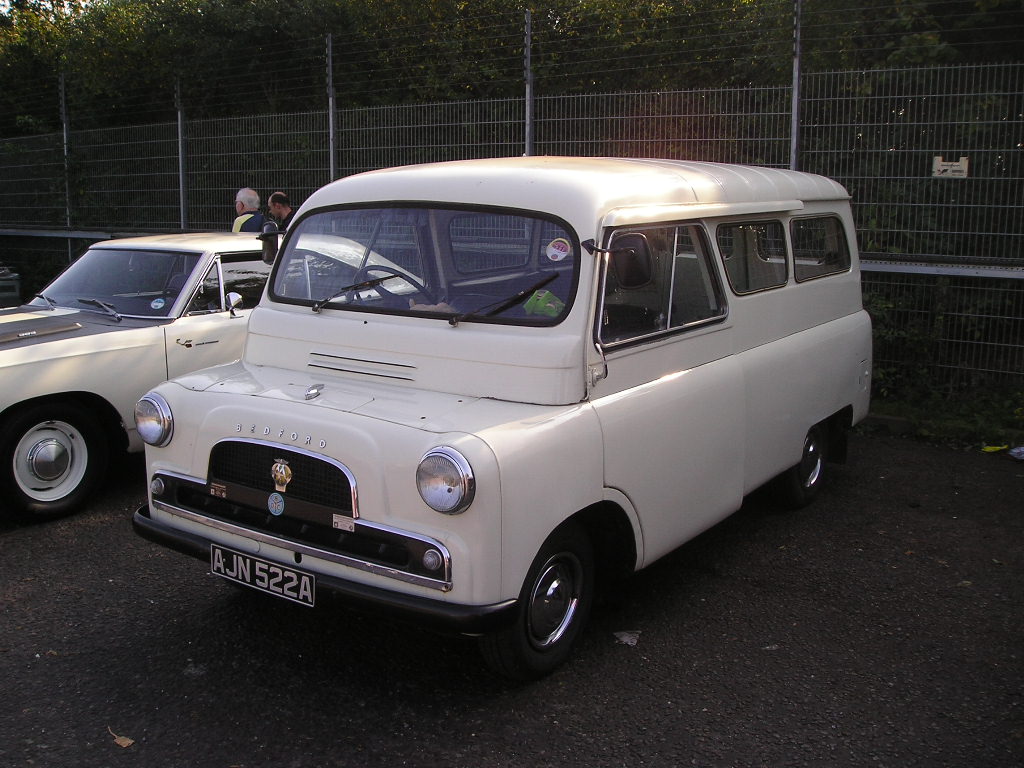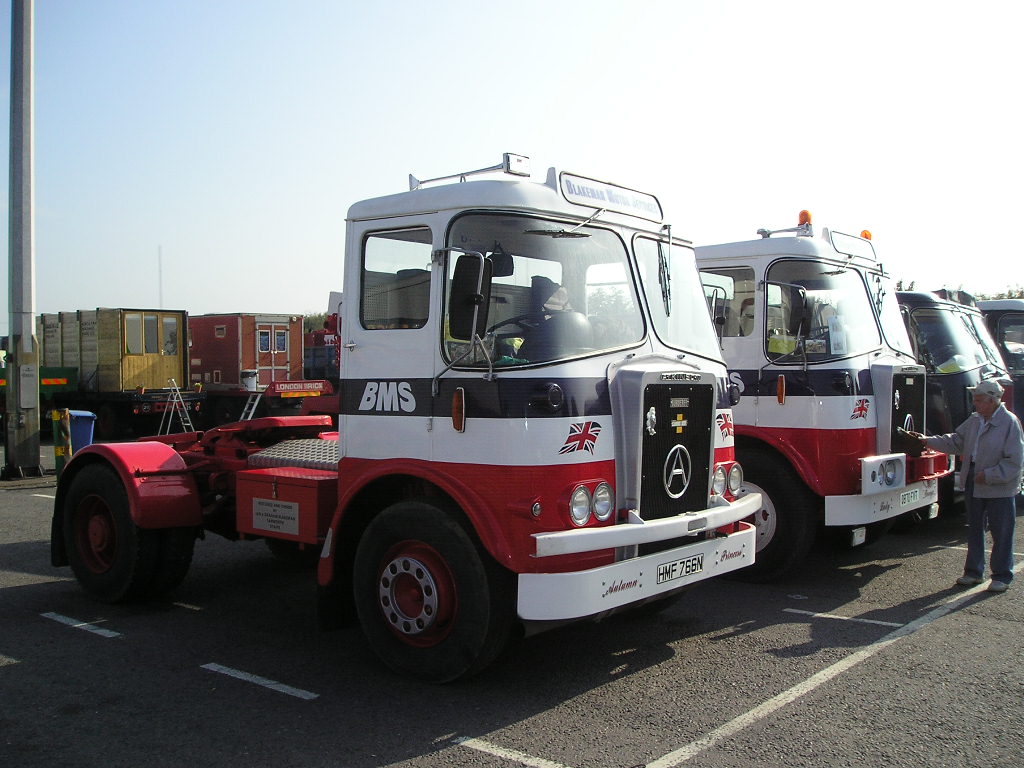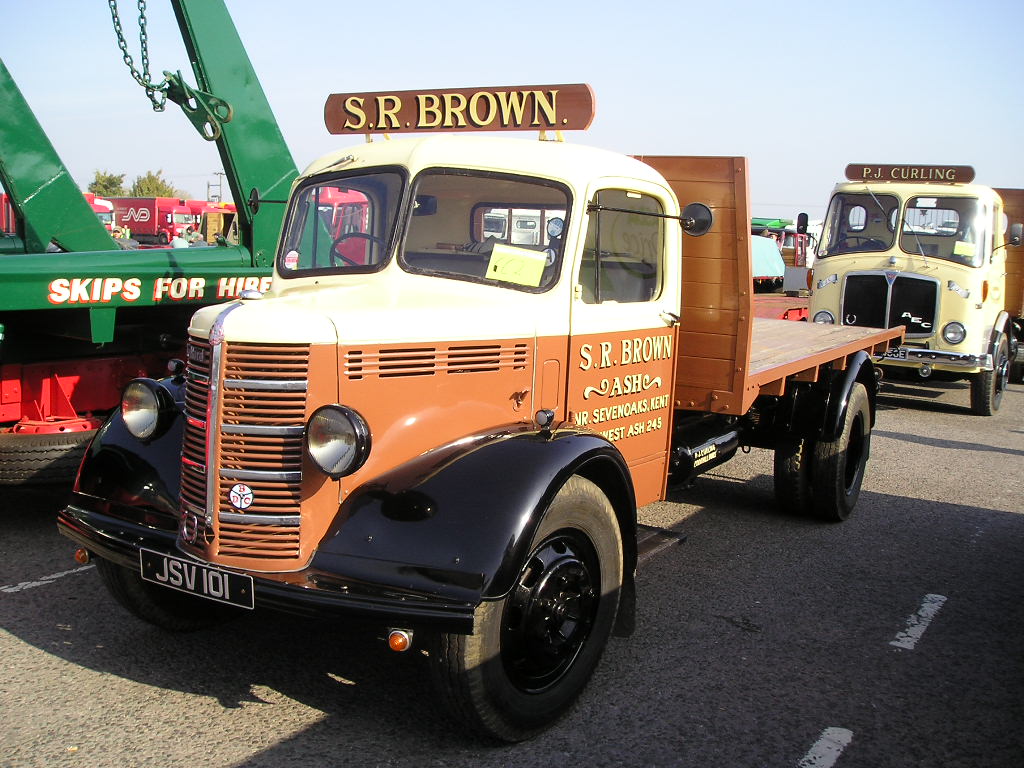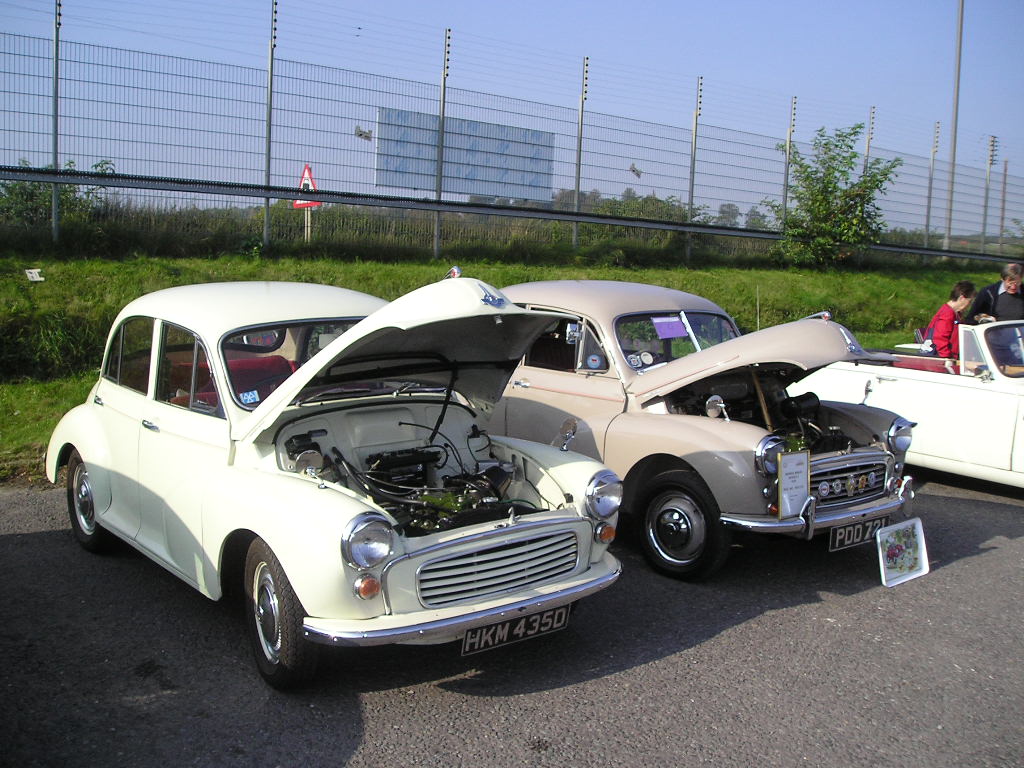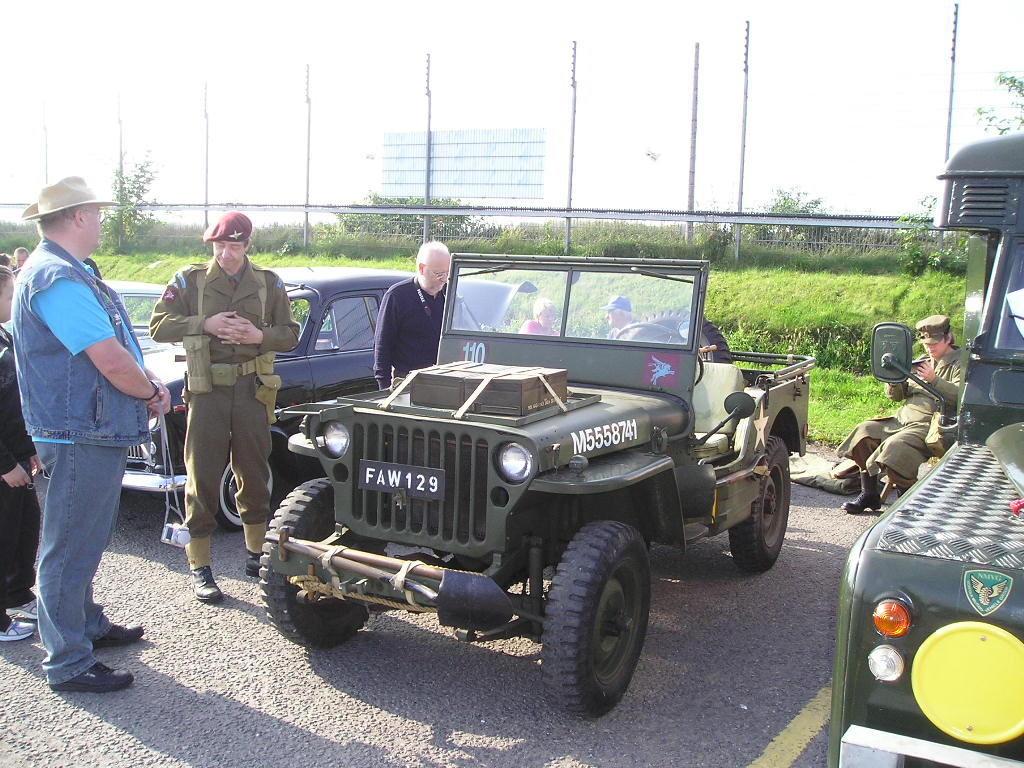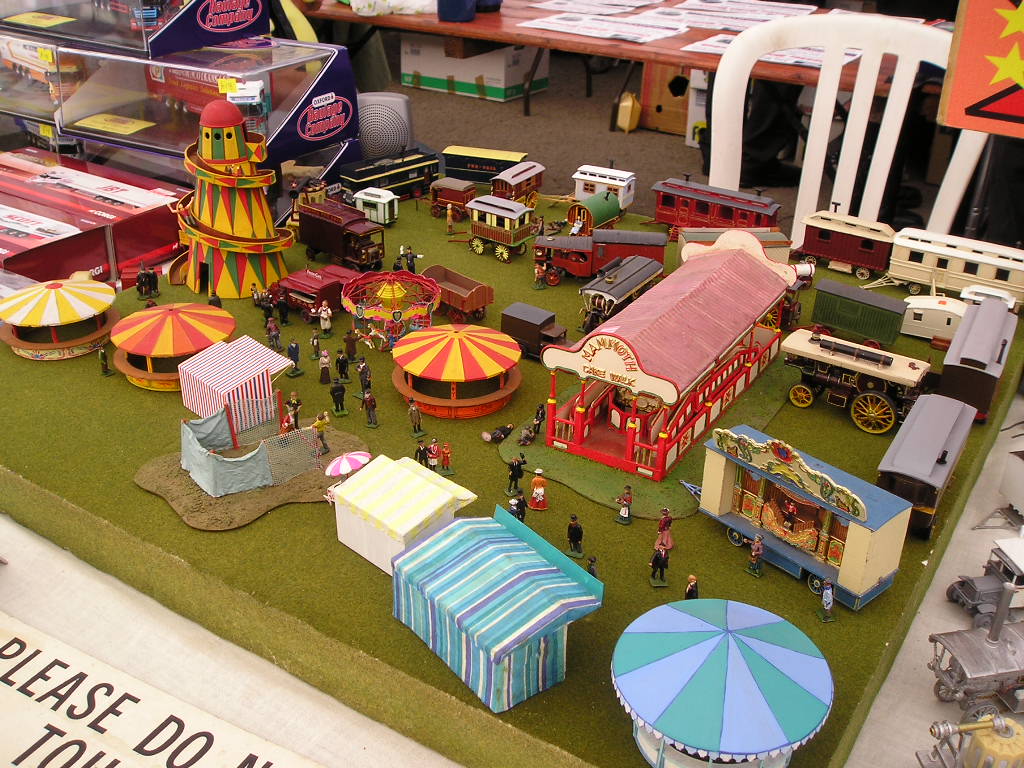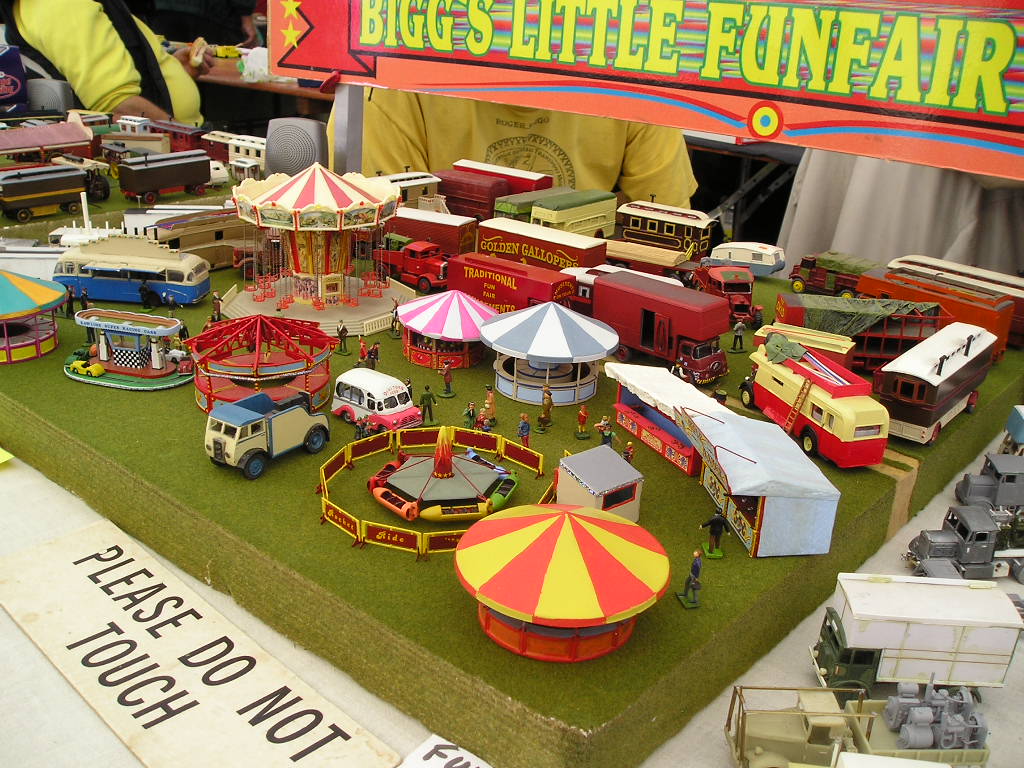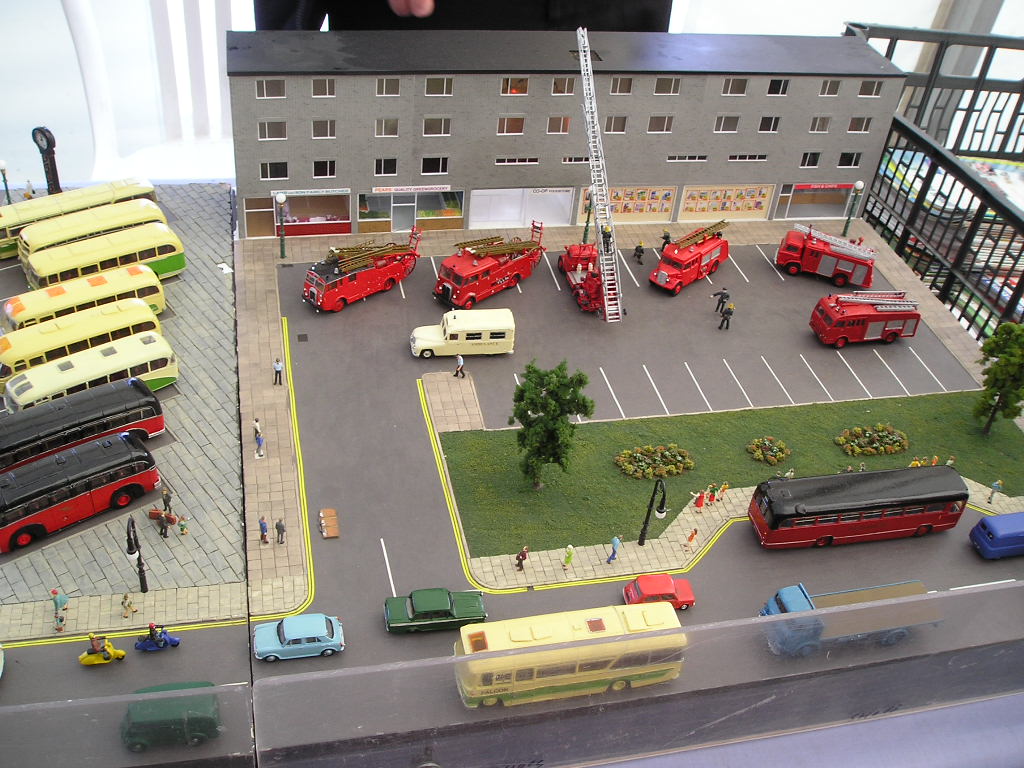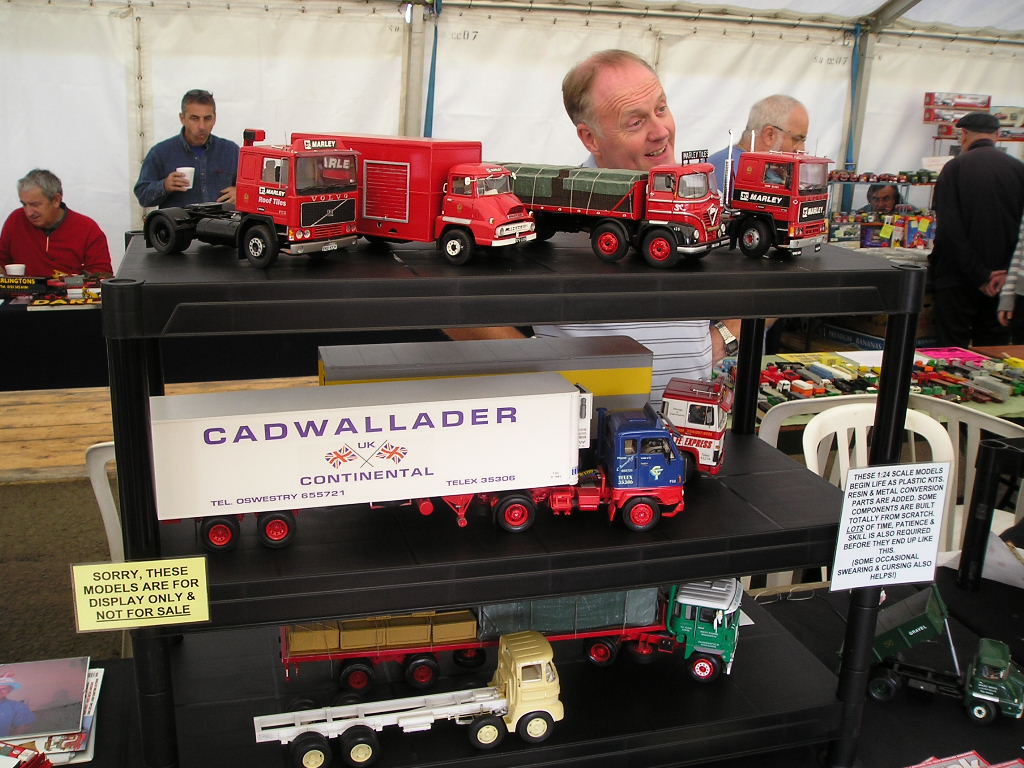 The model display was really good, the attention to detail was amazing. One bloke had created a whole fairground whilst
another bloke had made a fantastic display of emergency vehicles with flashing blue lights and smoke pouring out of the model
building in fire.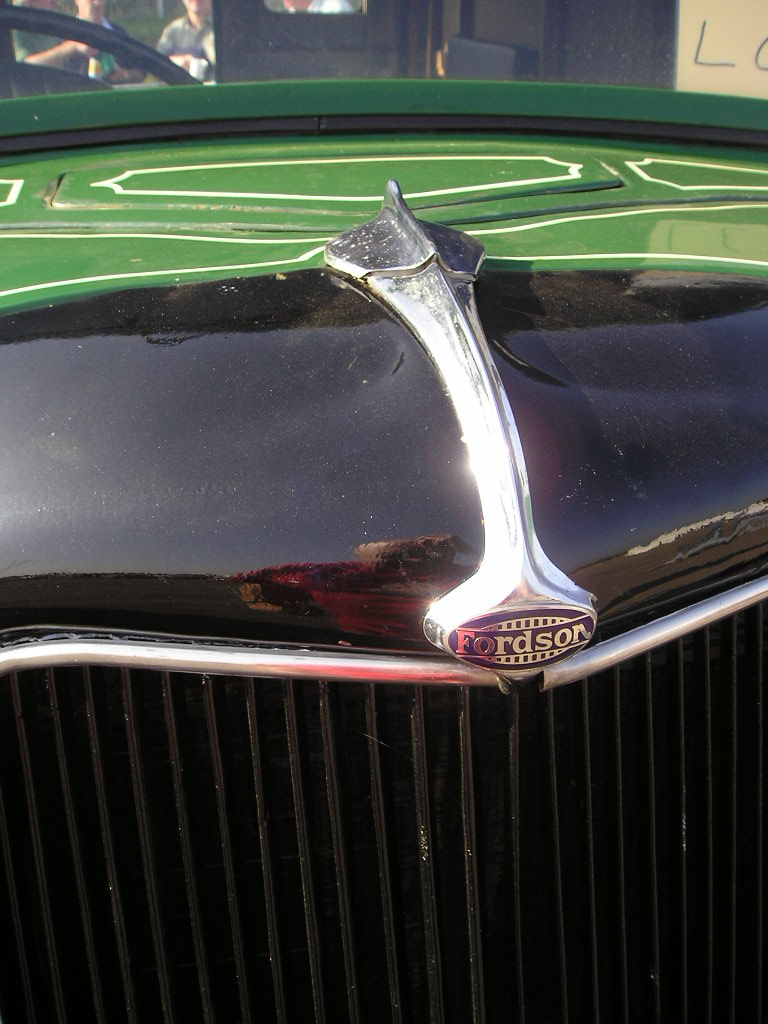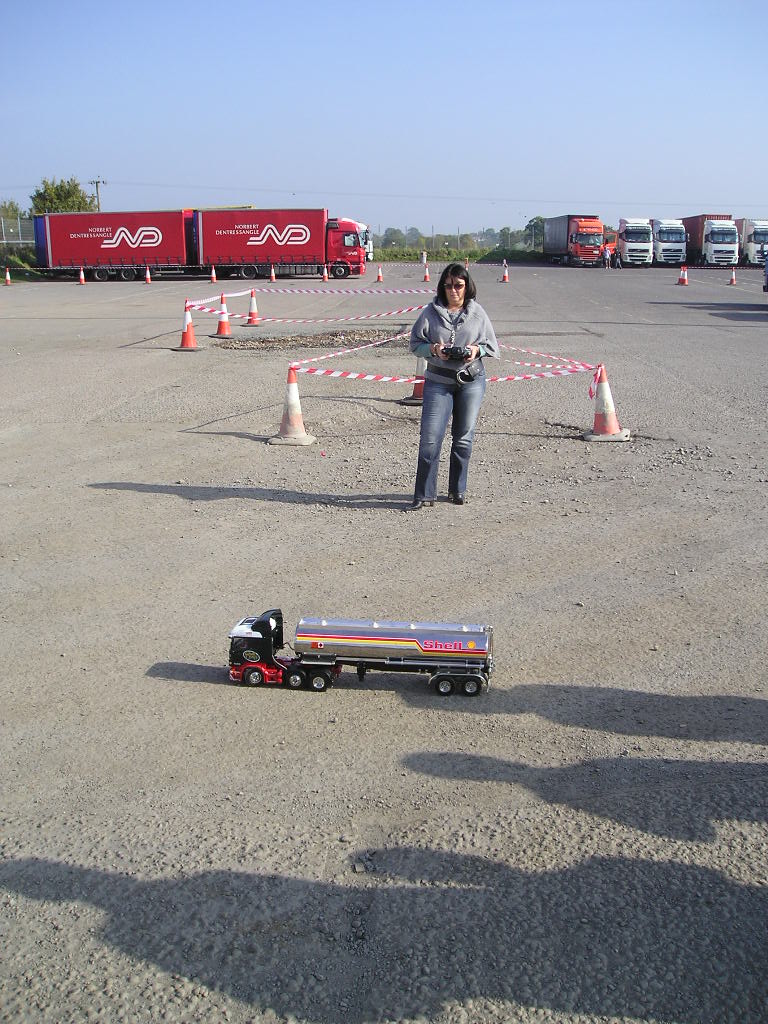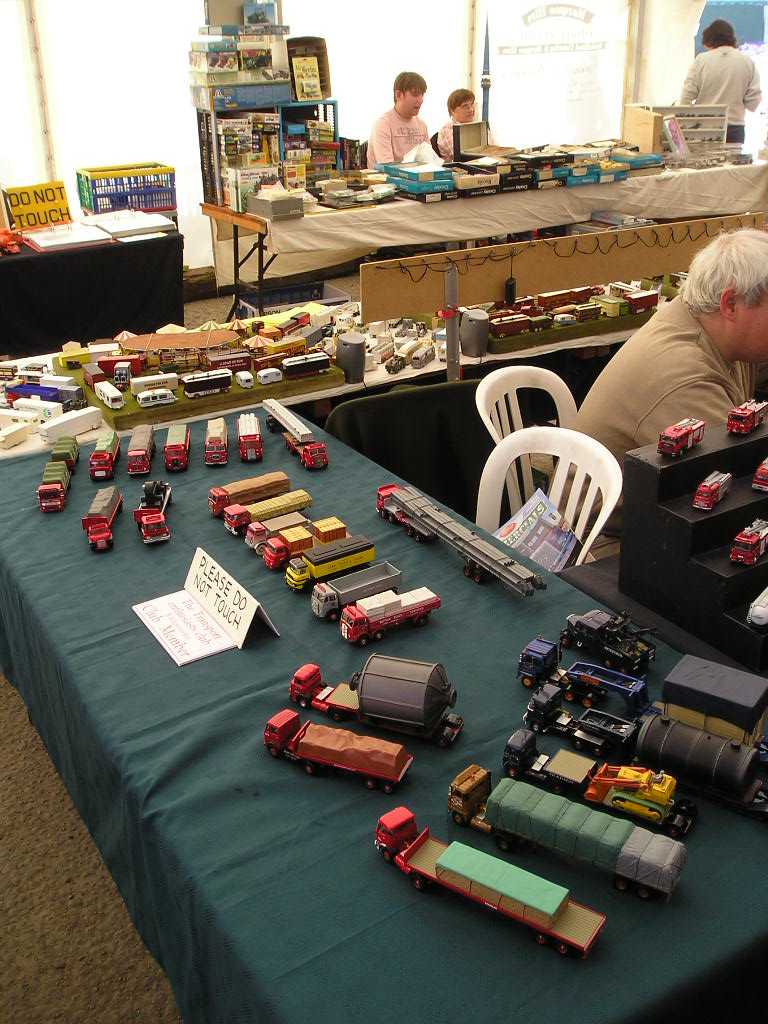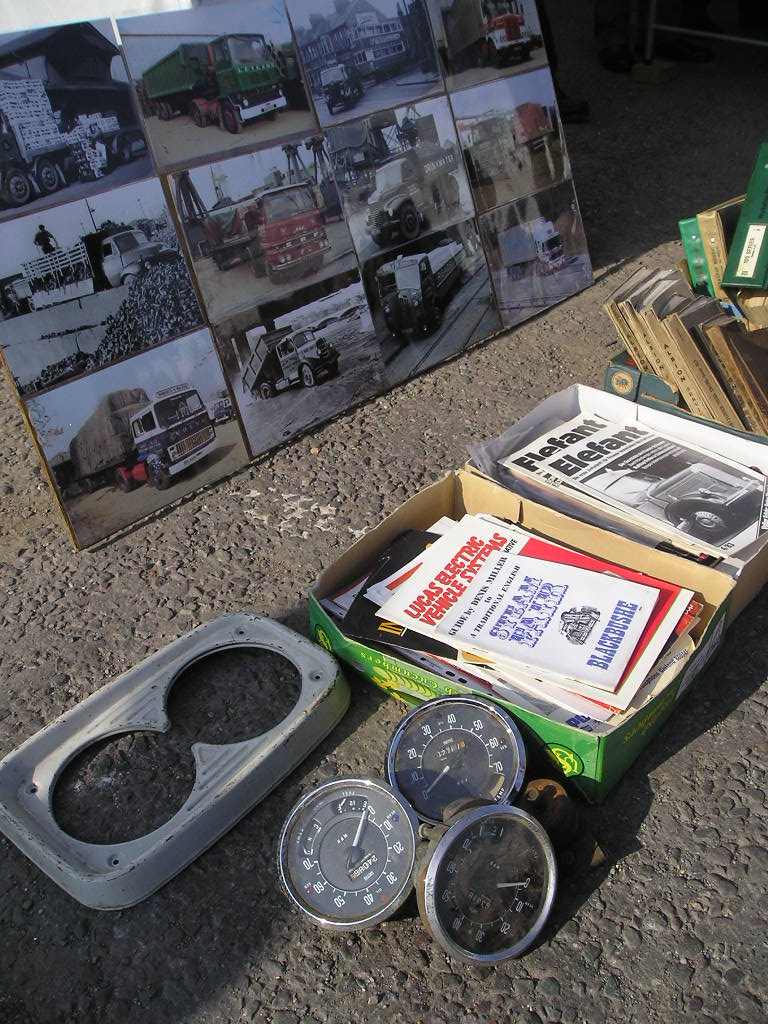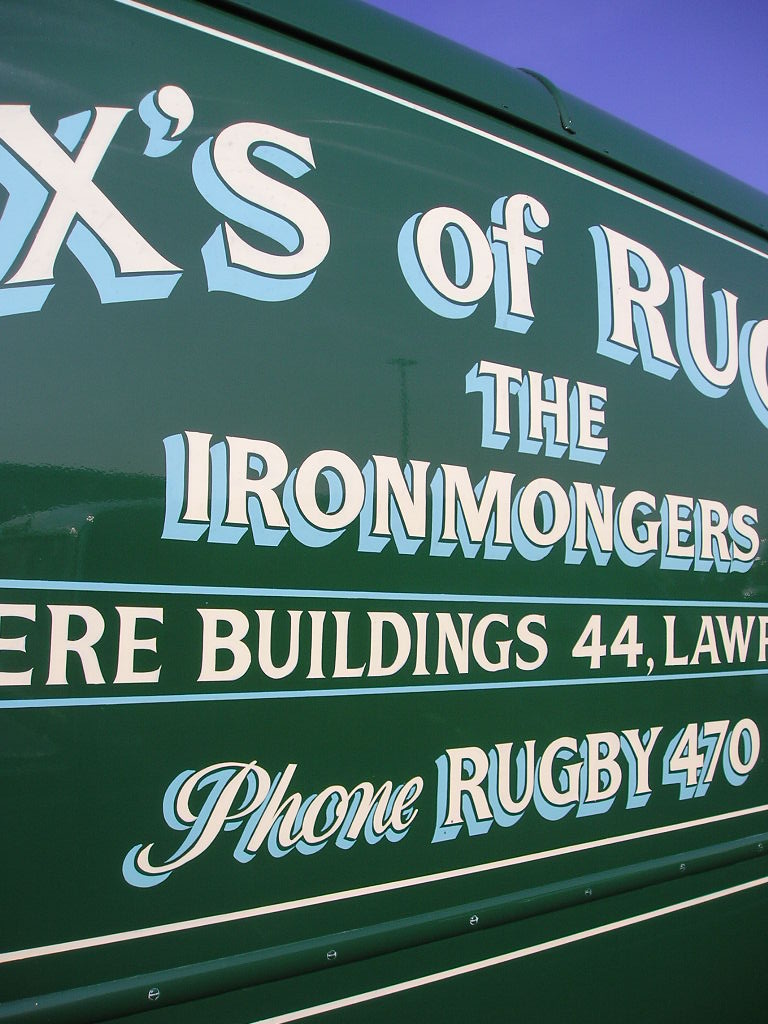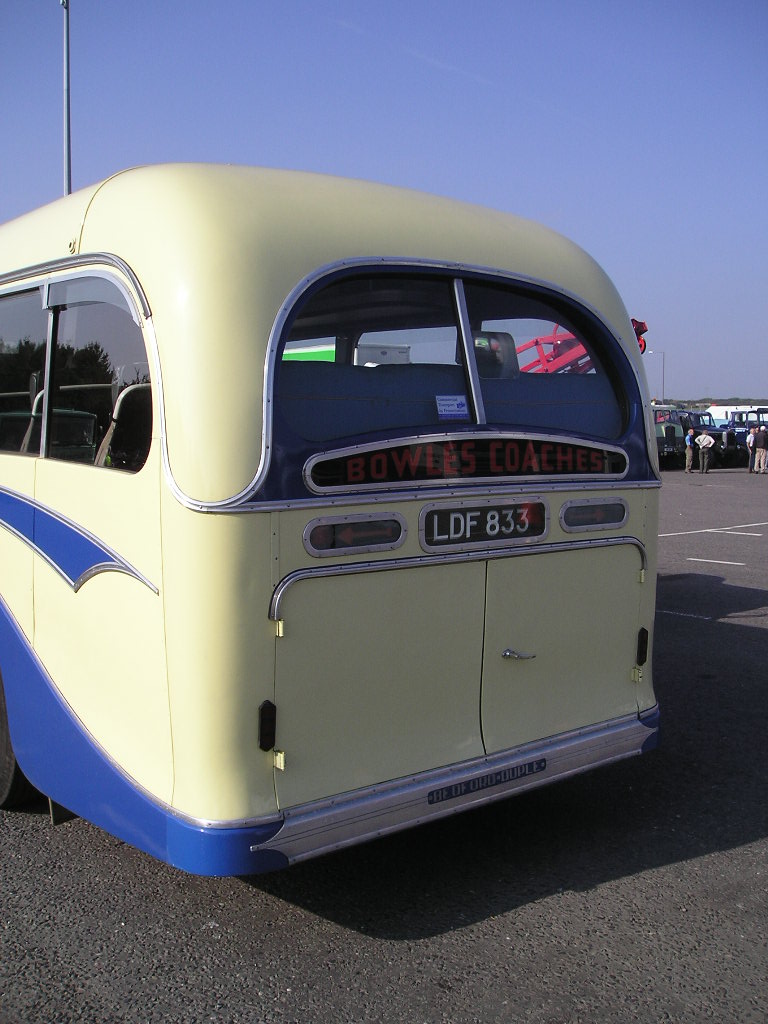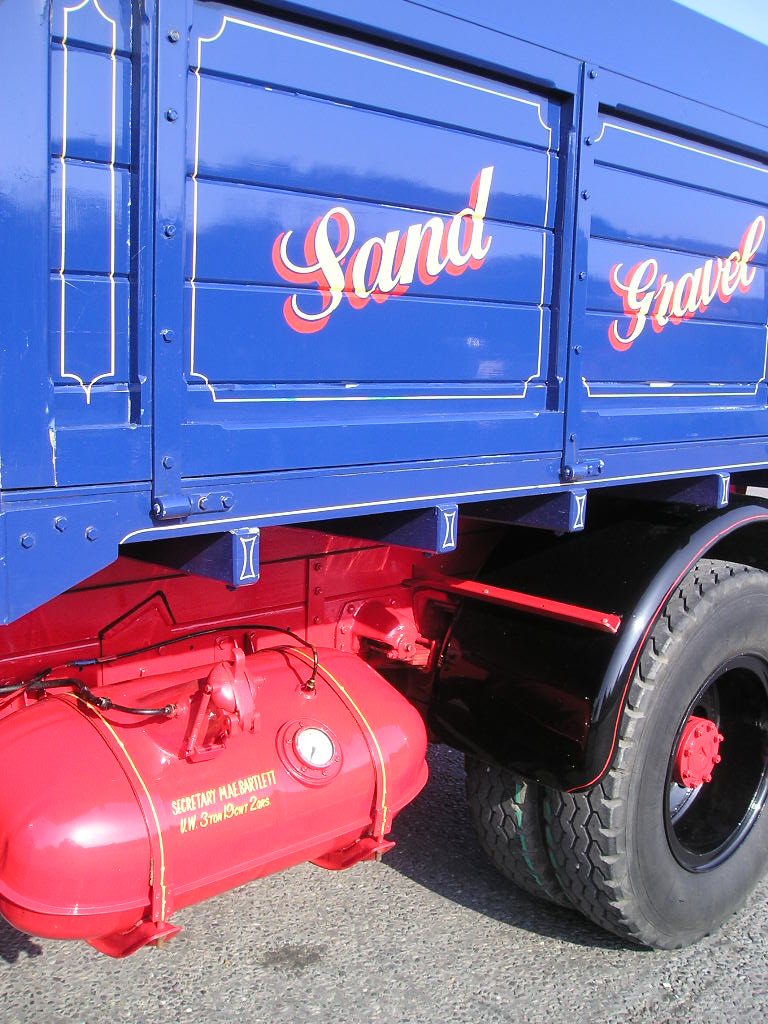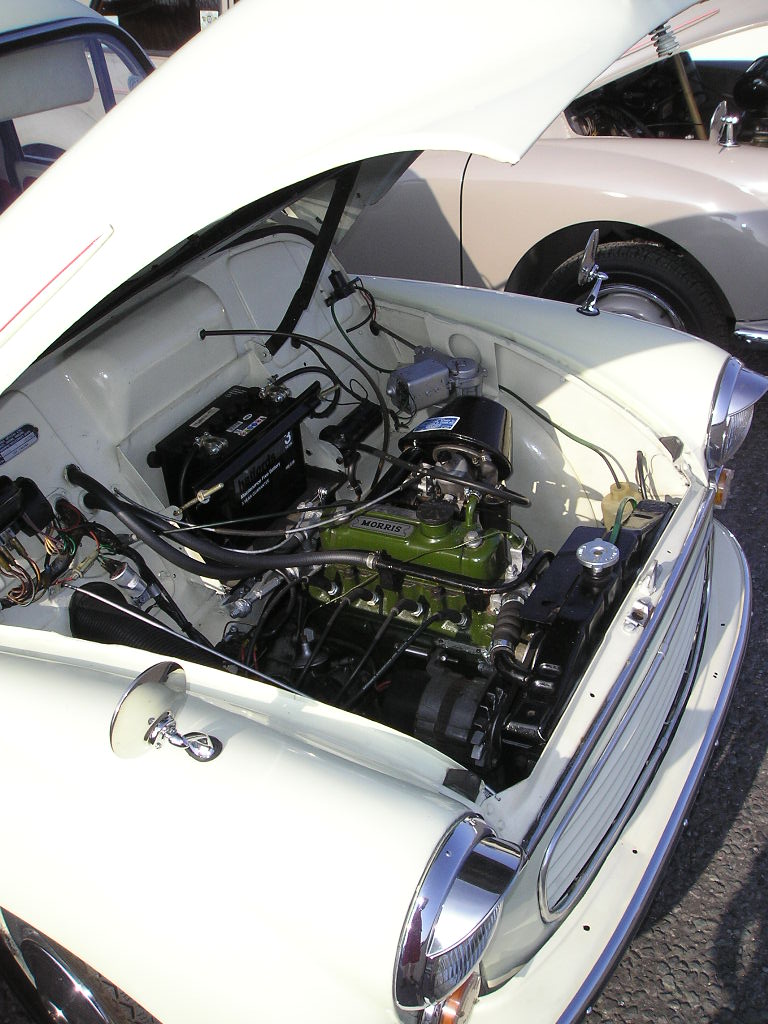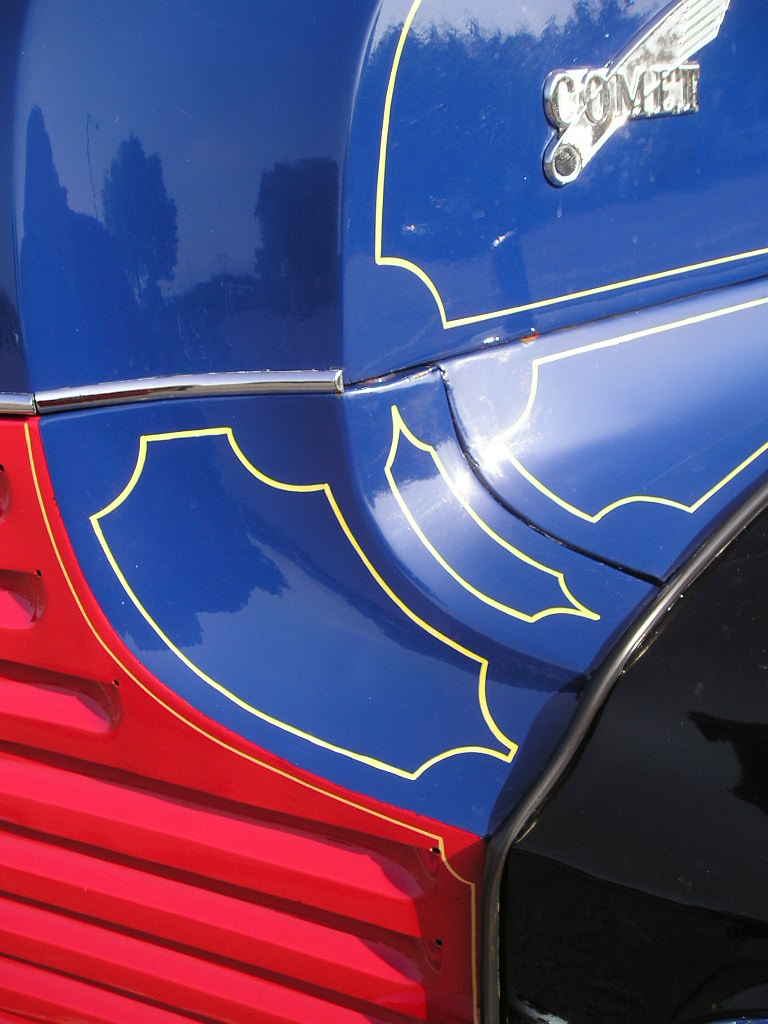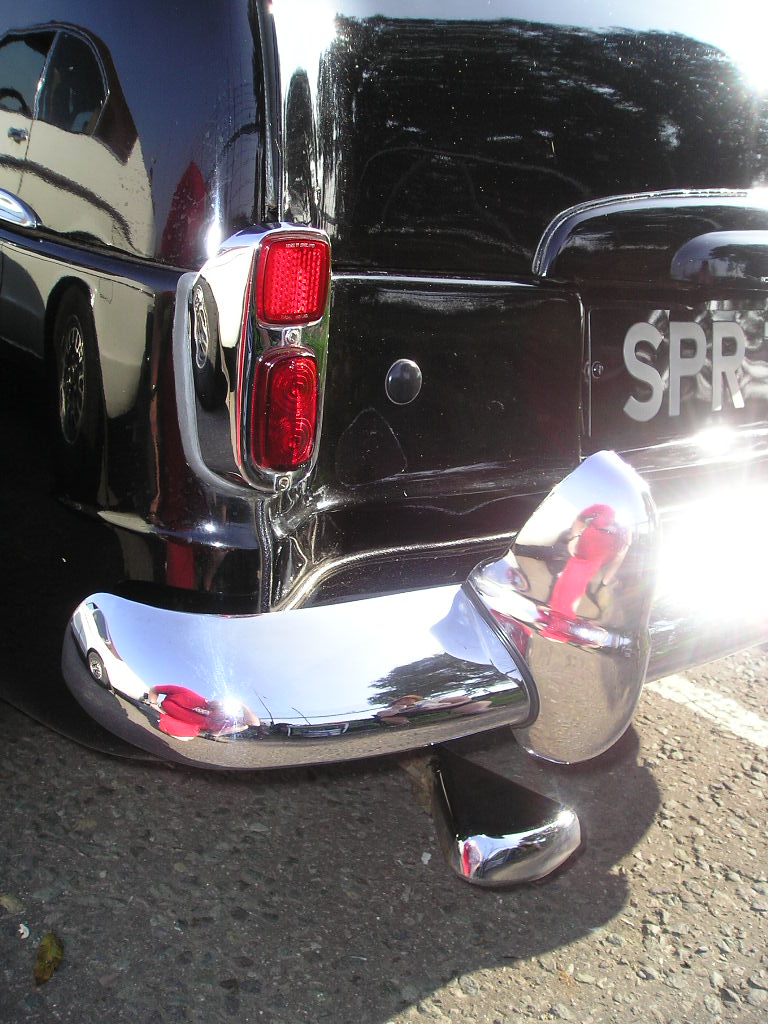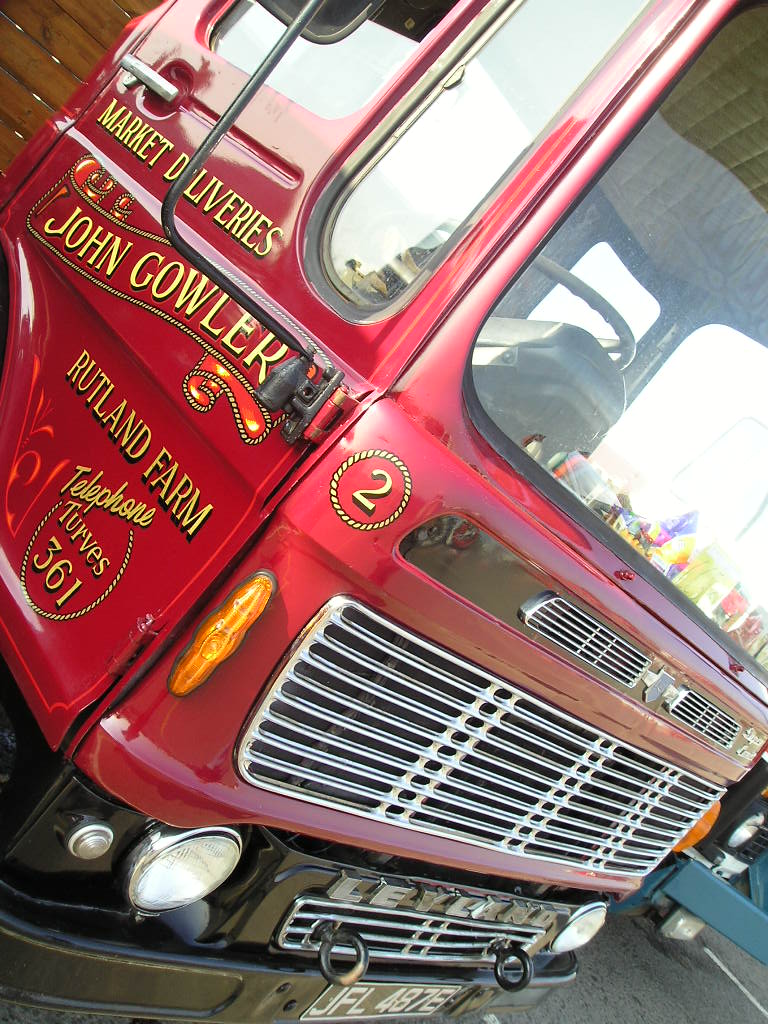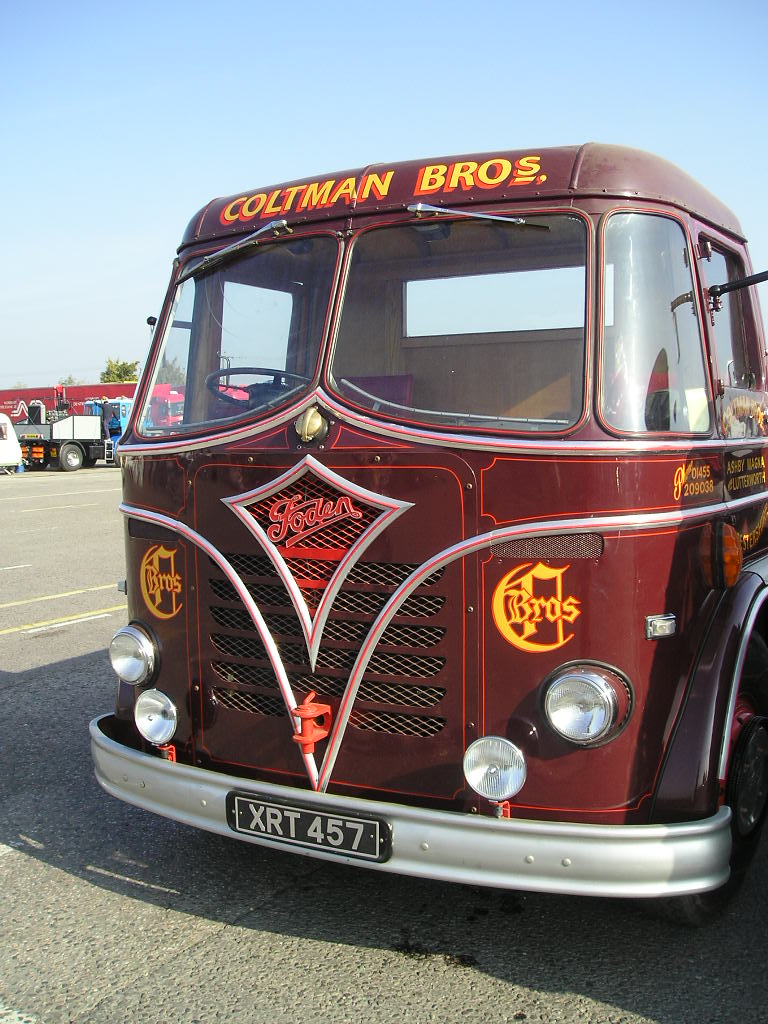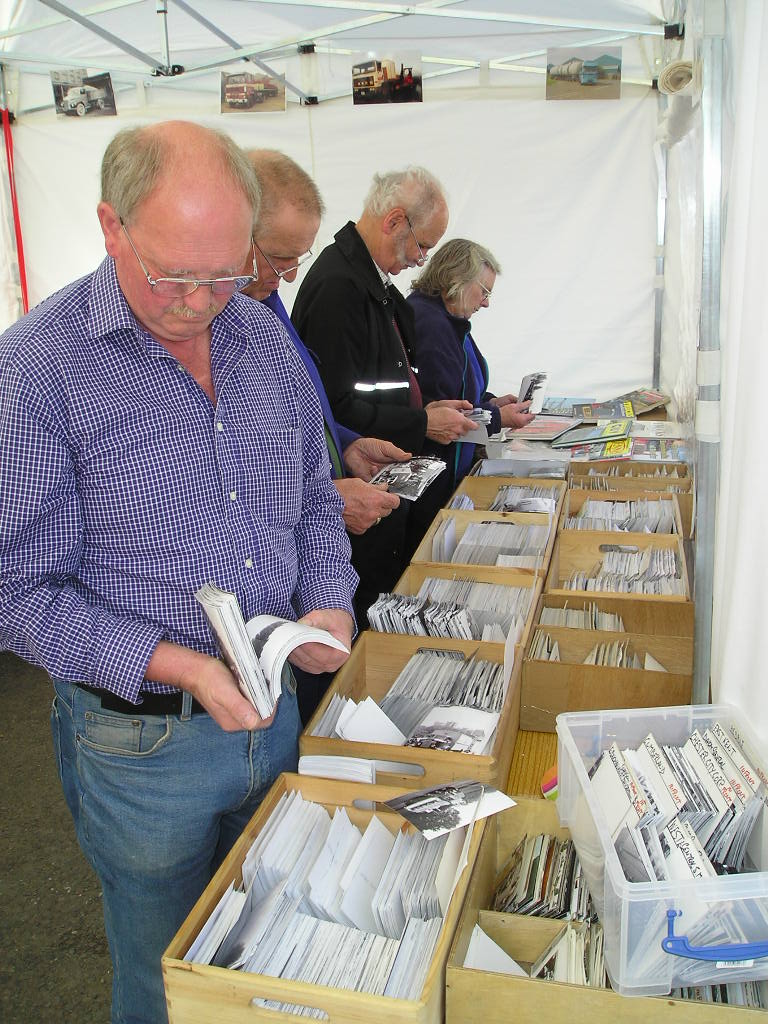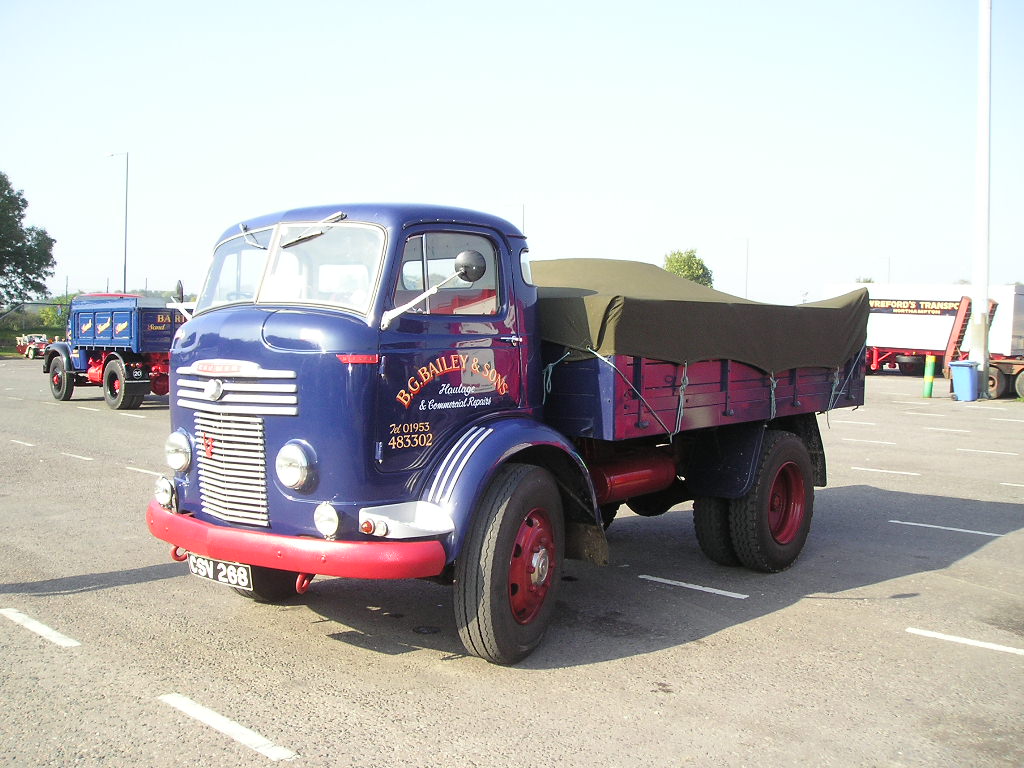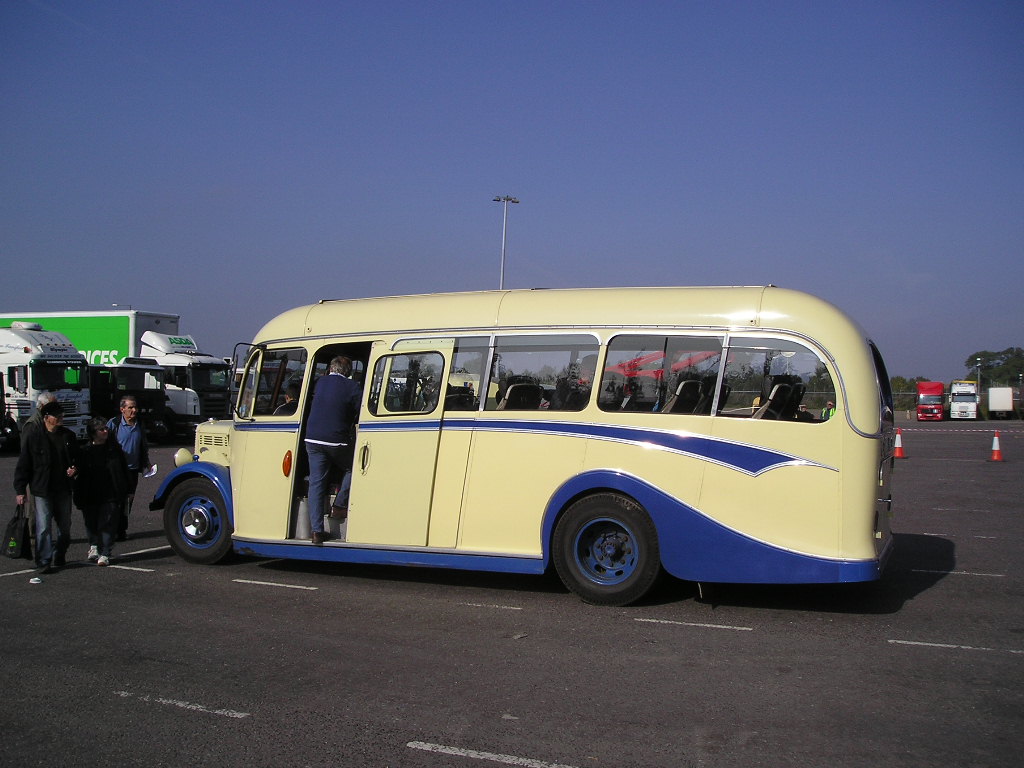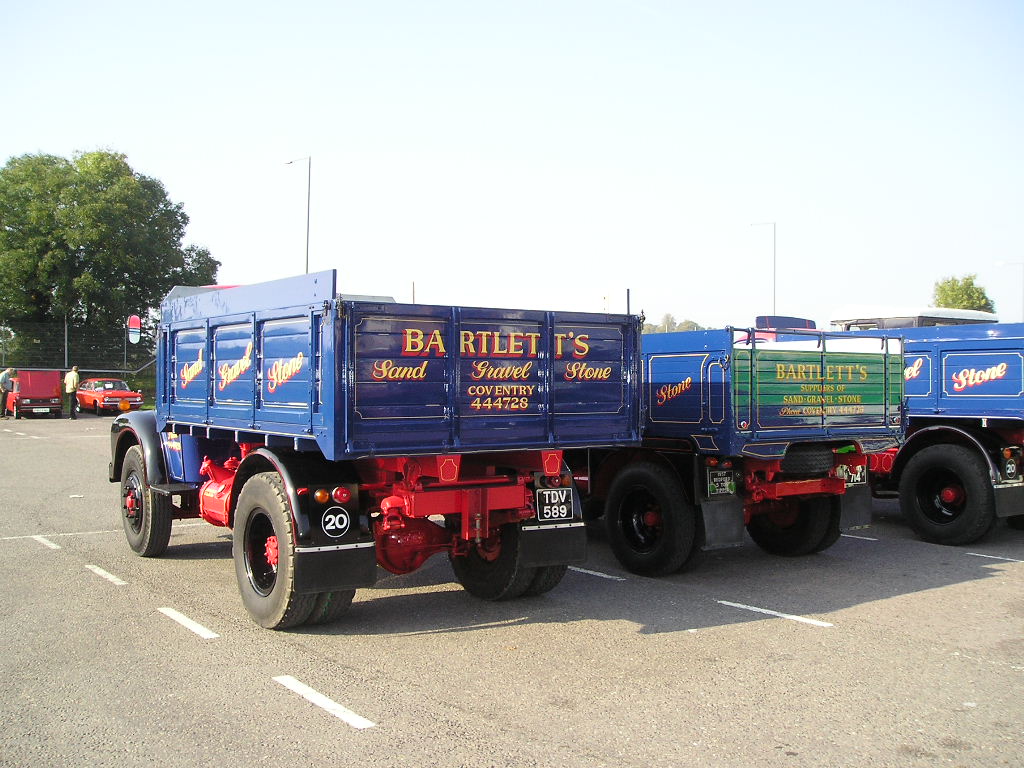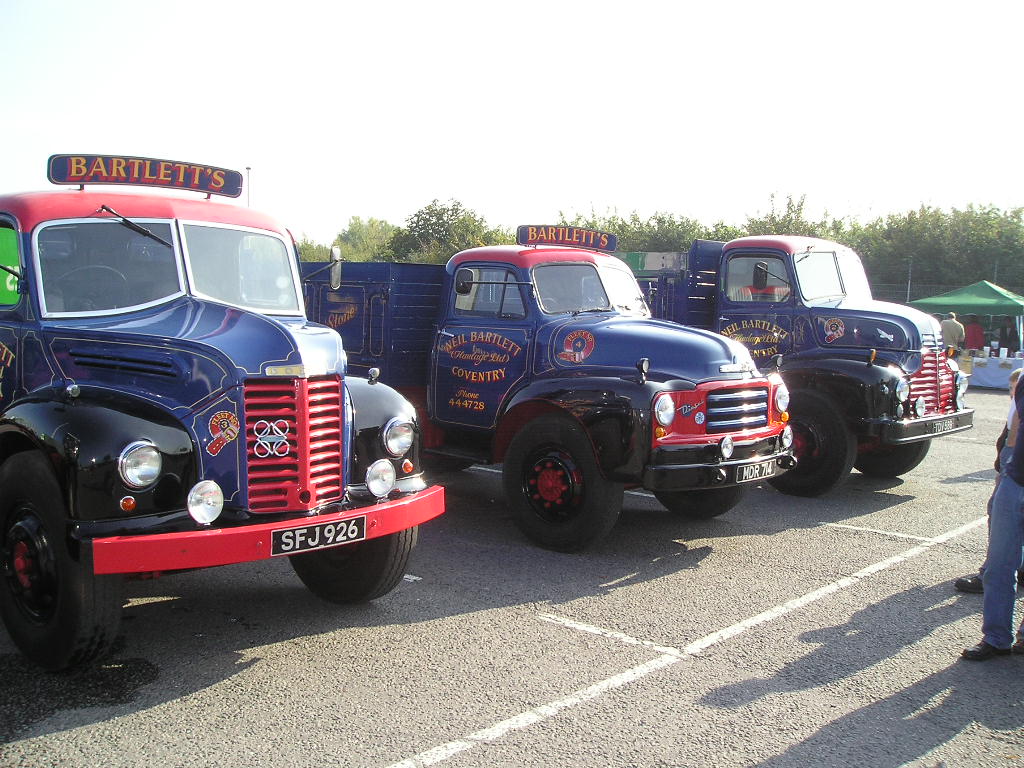 (12-14 Sept VanFest)
A wet & muddy start to vanfest this year, friday saw rain all day long and what with all trade area closed til saturday, there was
a lot of unhappy folk wundering about in the mud with nothing to do. Saturday was sunny from the start and we were all making
a rush for the trade area, it was getting a little boggy under foot after about an hour, some people put down some straw to try to
help ease the marsh. The showground took a hammering this year......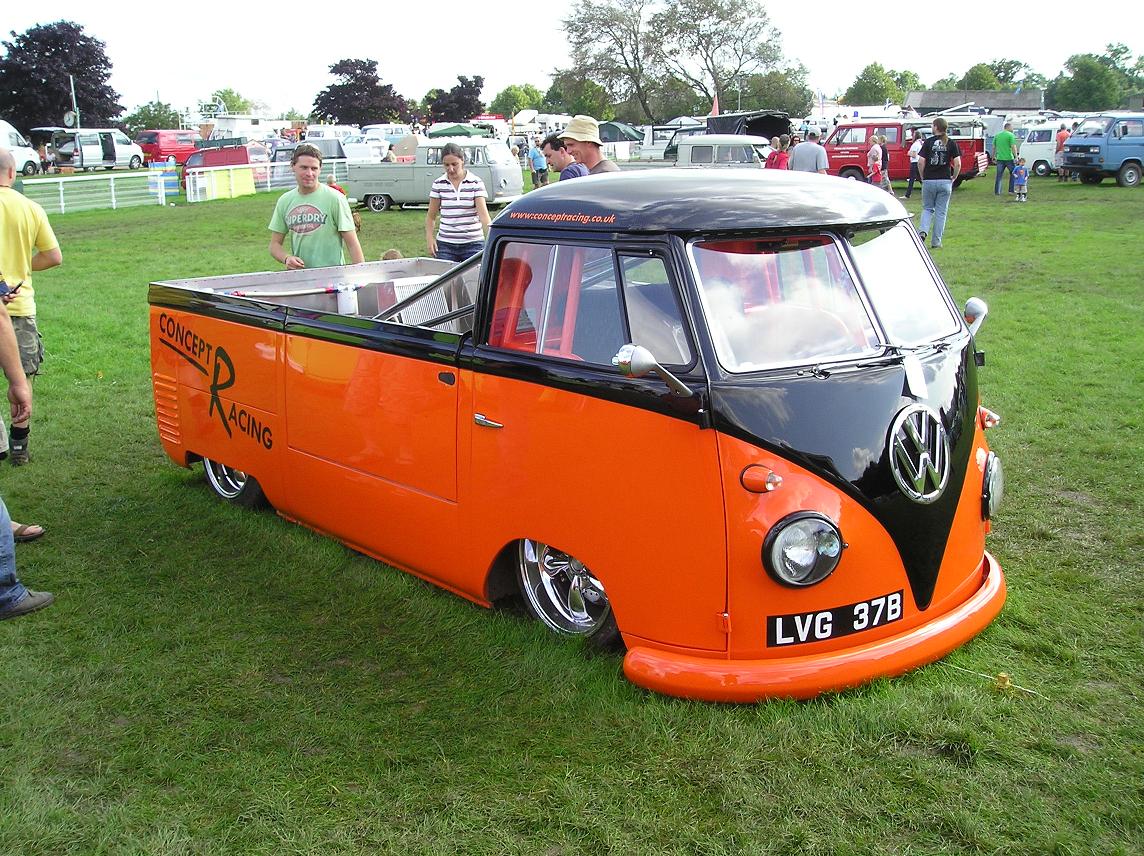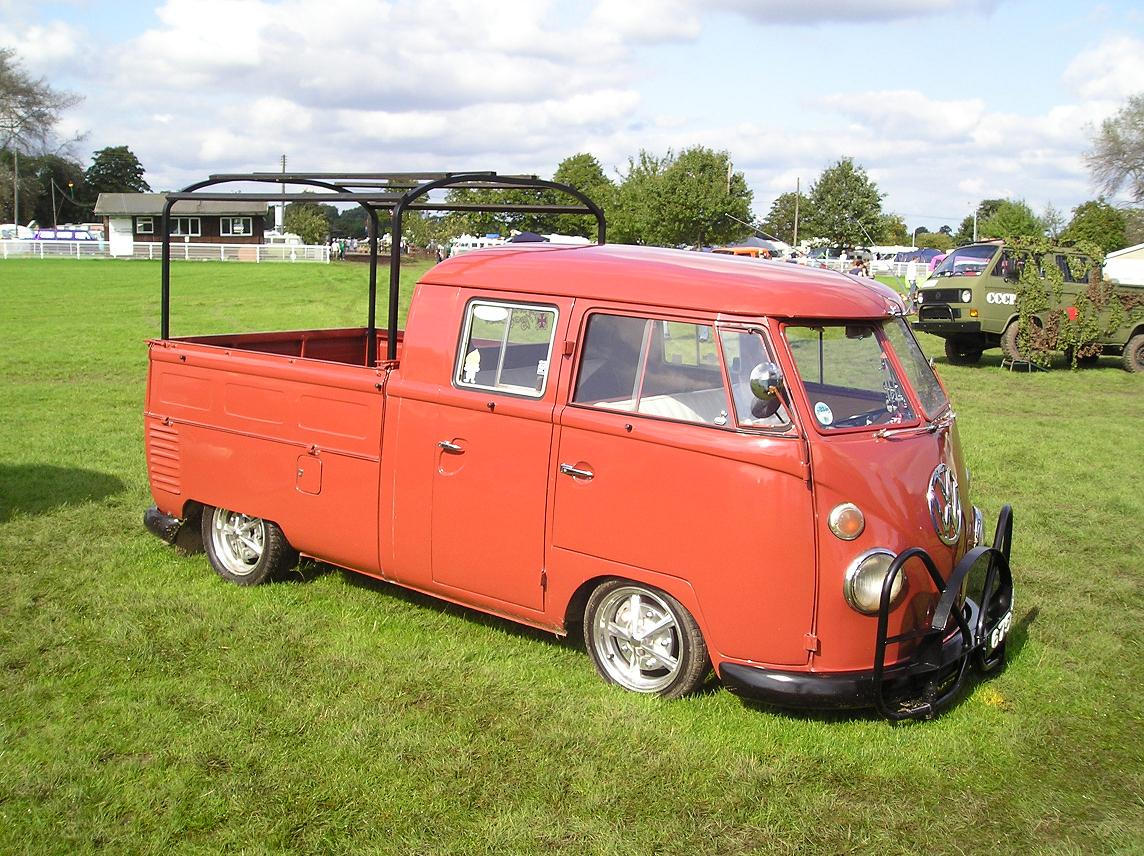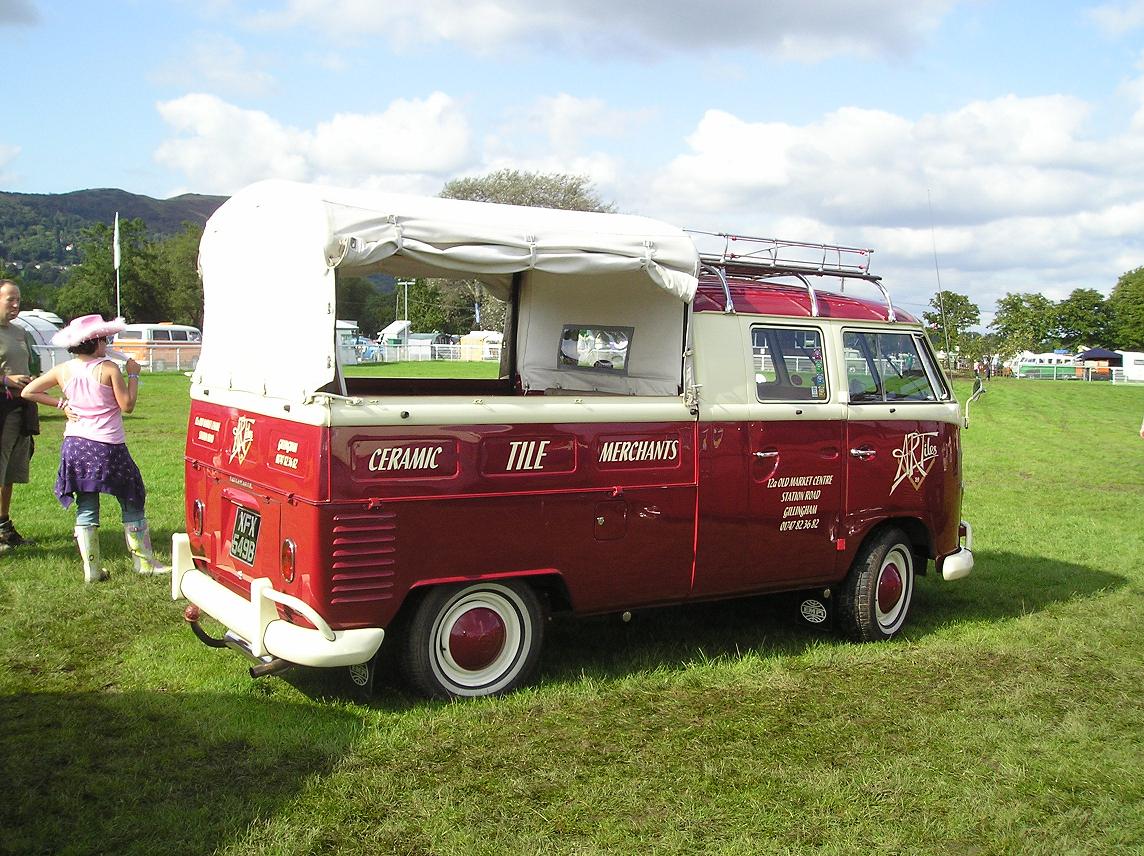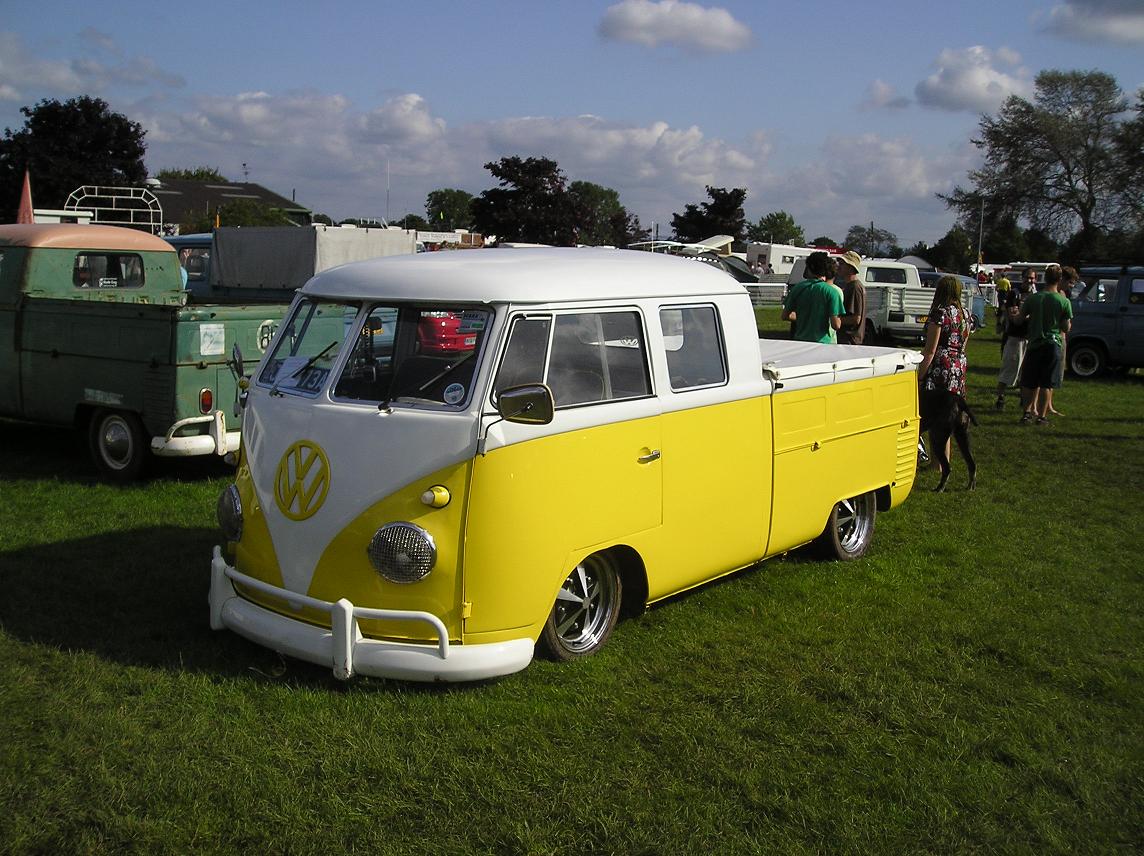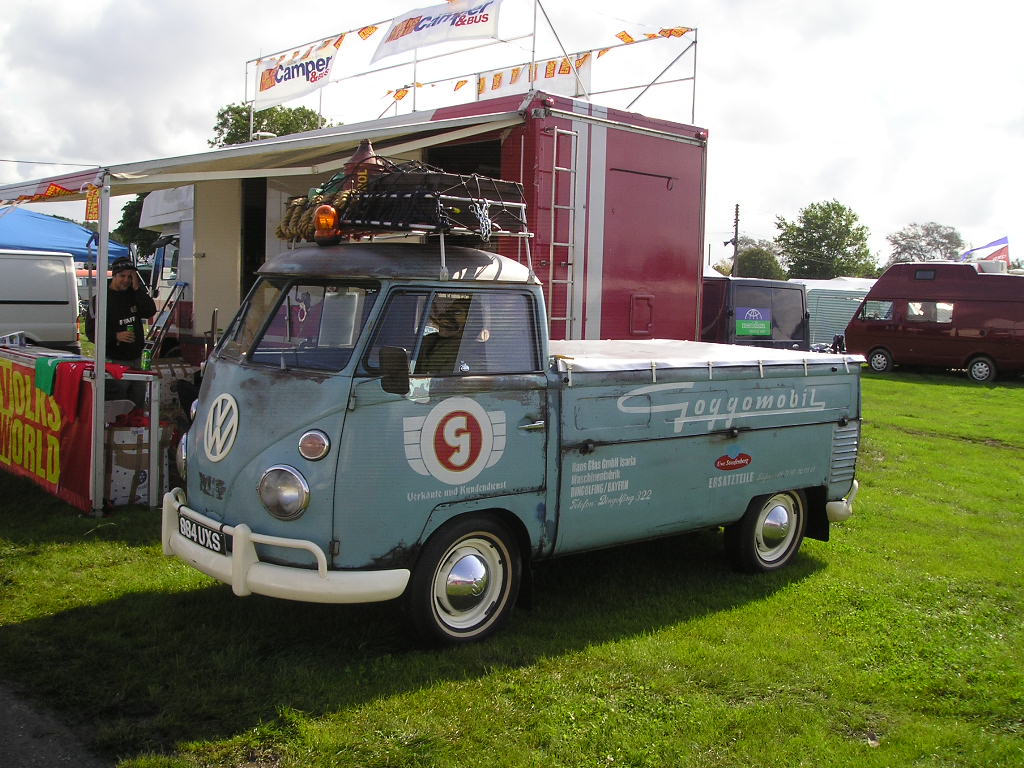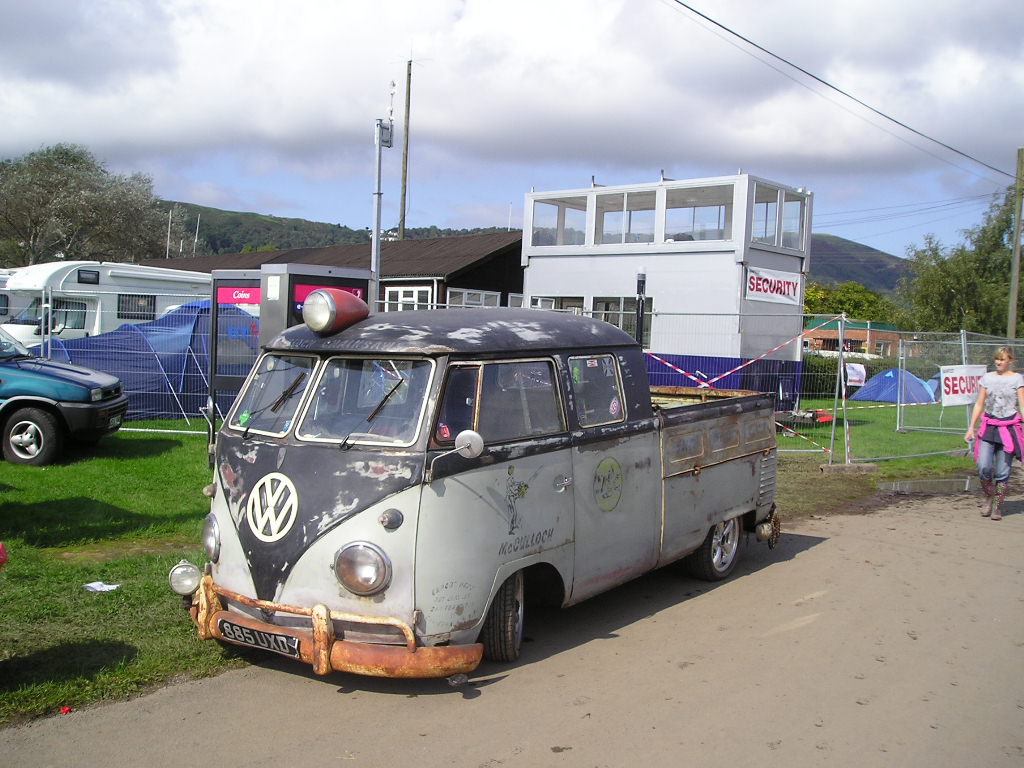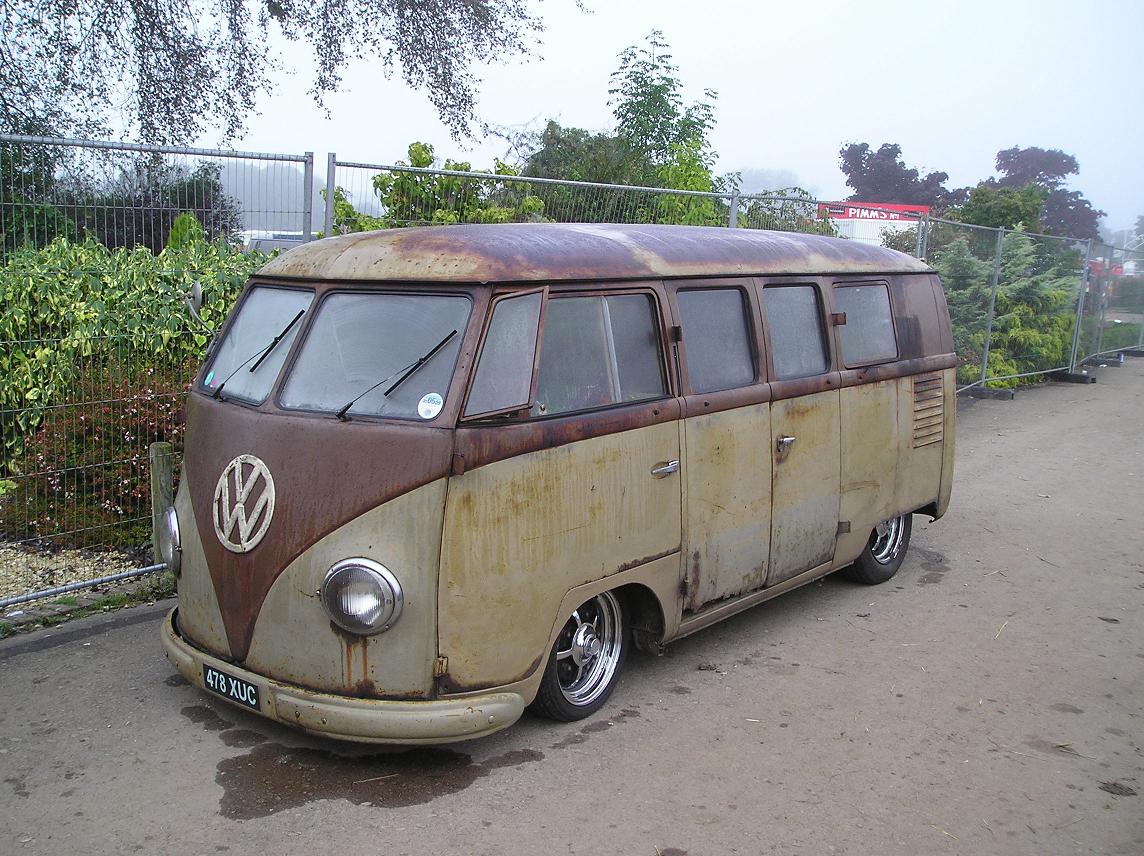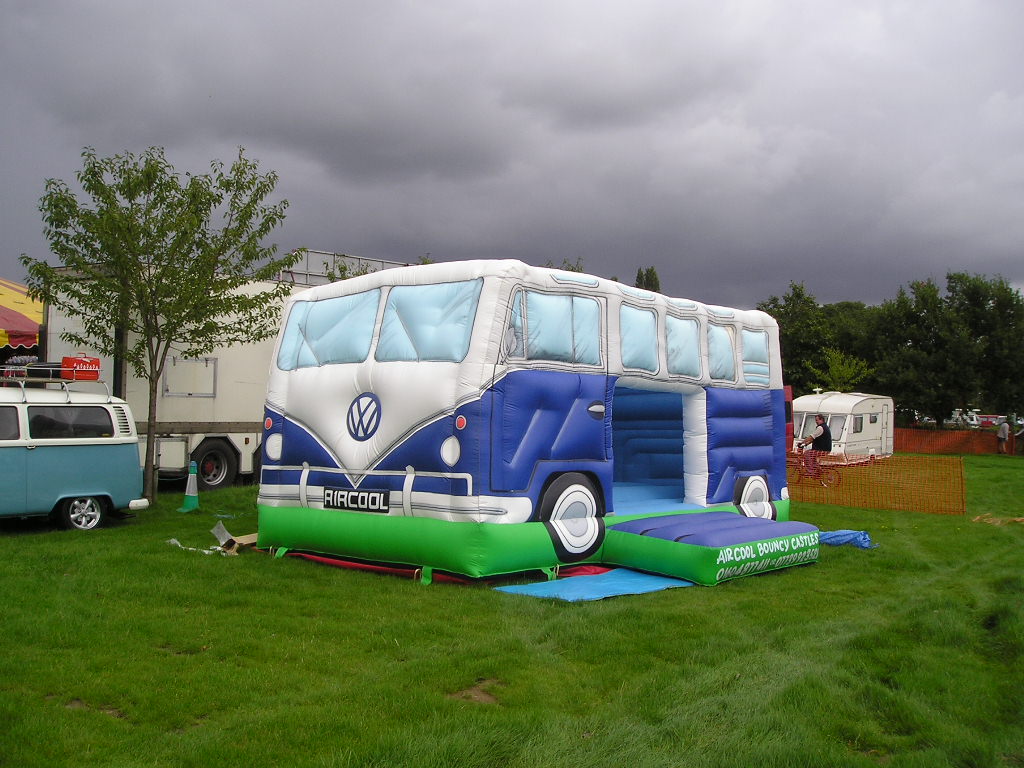 This year vanfest were celebrating 50 years of the crew-cab, so on saturday there was a crew-cab display in the main arena.
Other vehicles displays were "Alternative Engines" and "Well Travelled Transporters" as well as a display area with vans from
all era's from Volkswagen thenselves. I would have loved to have had one of their big VW signs for my garden......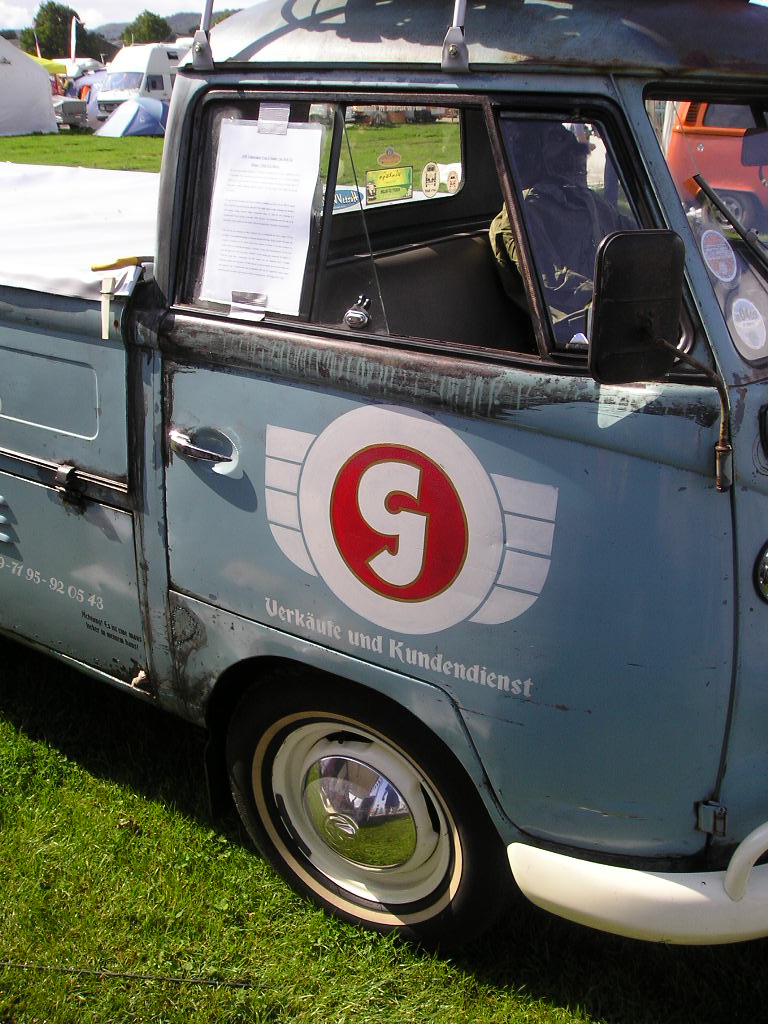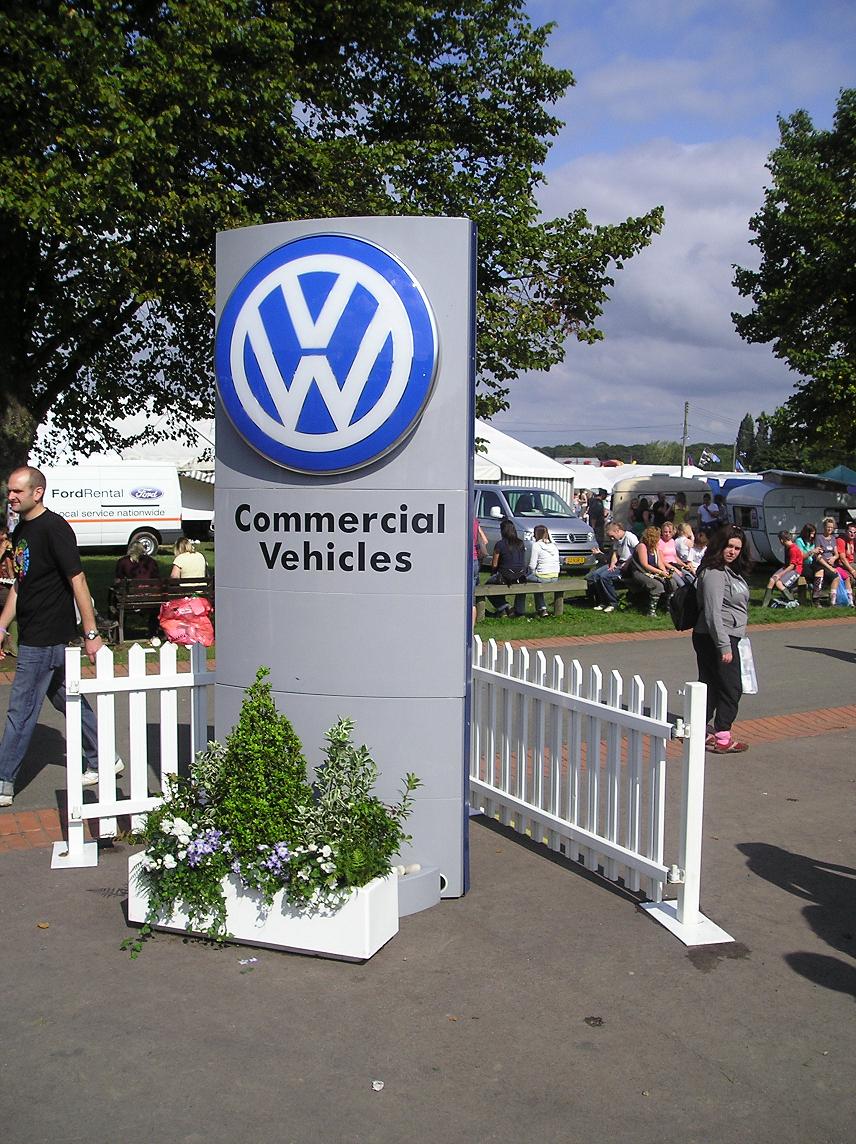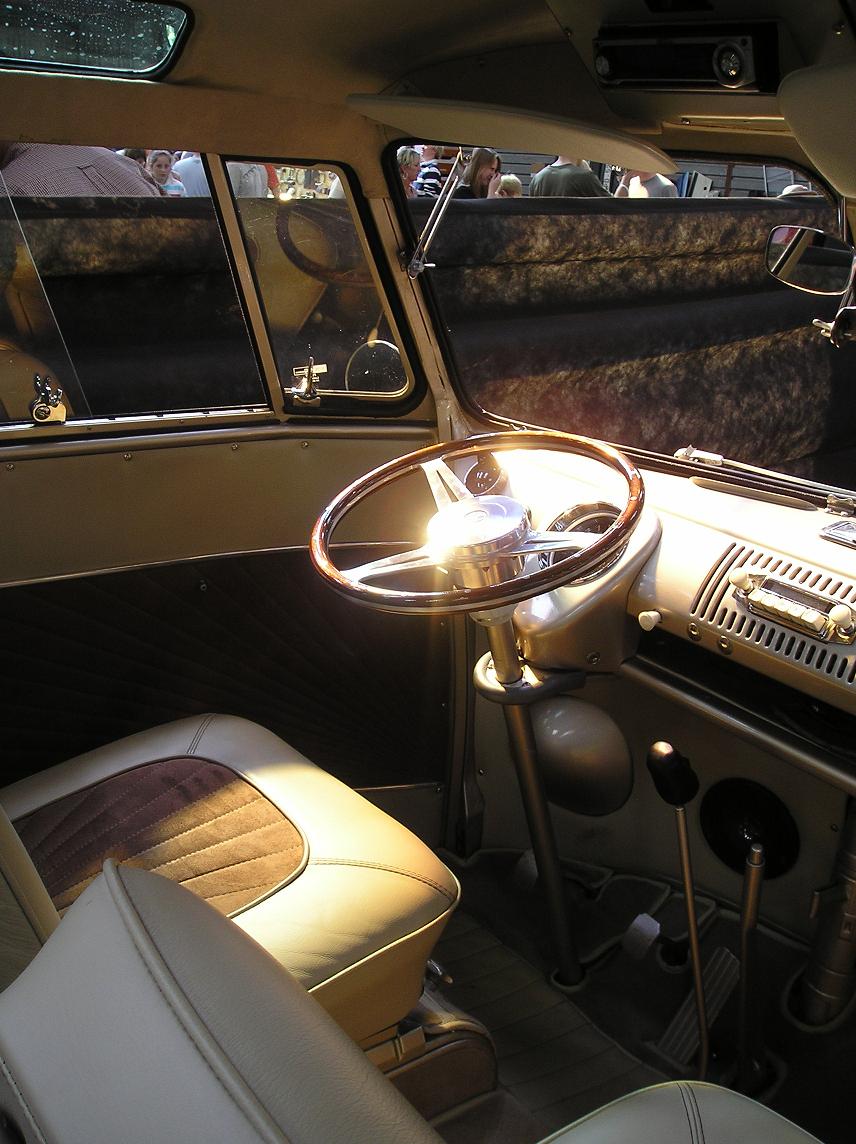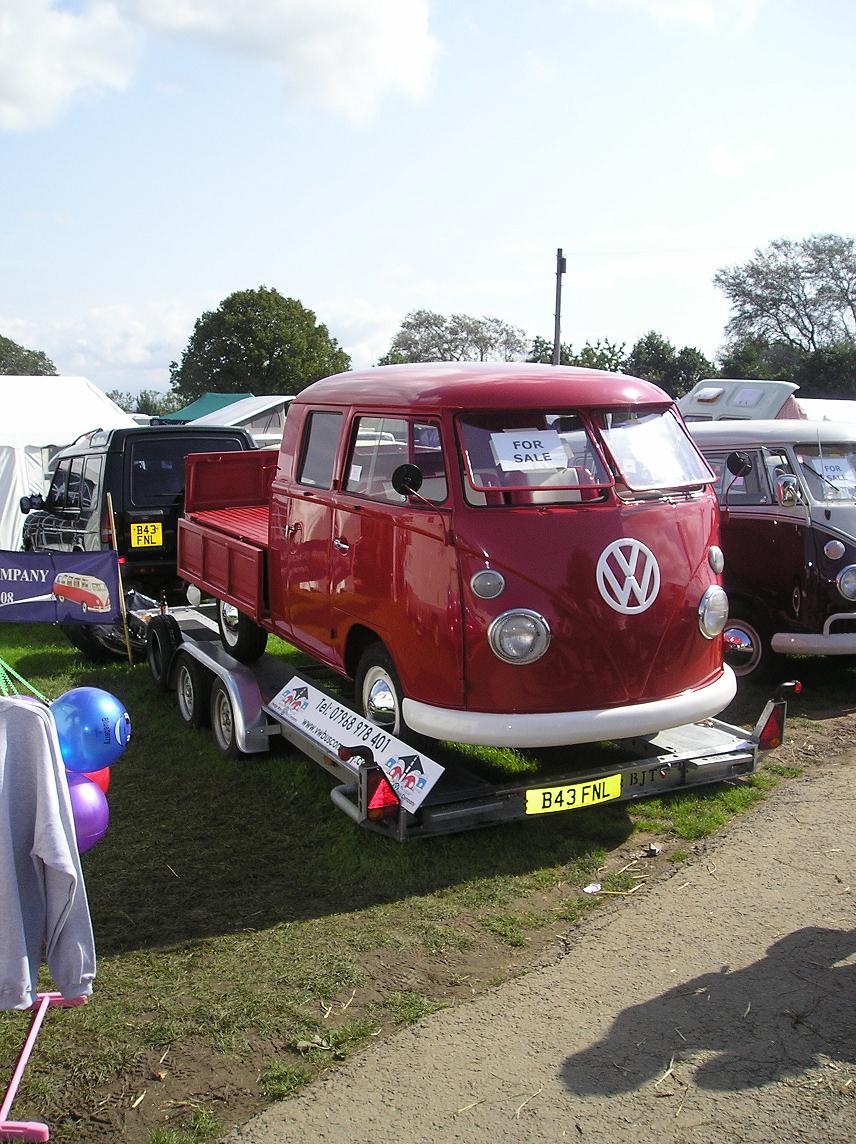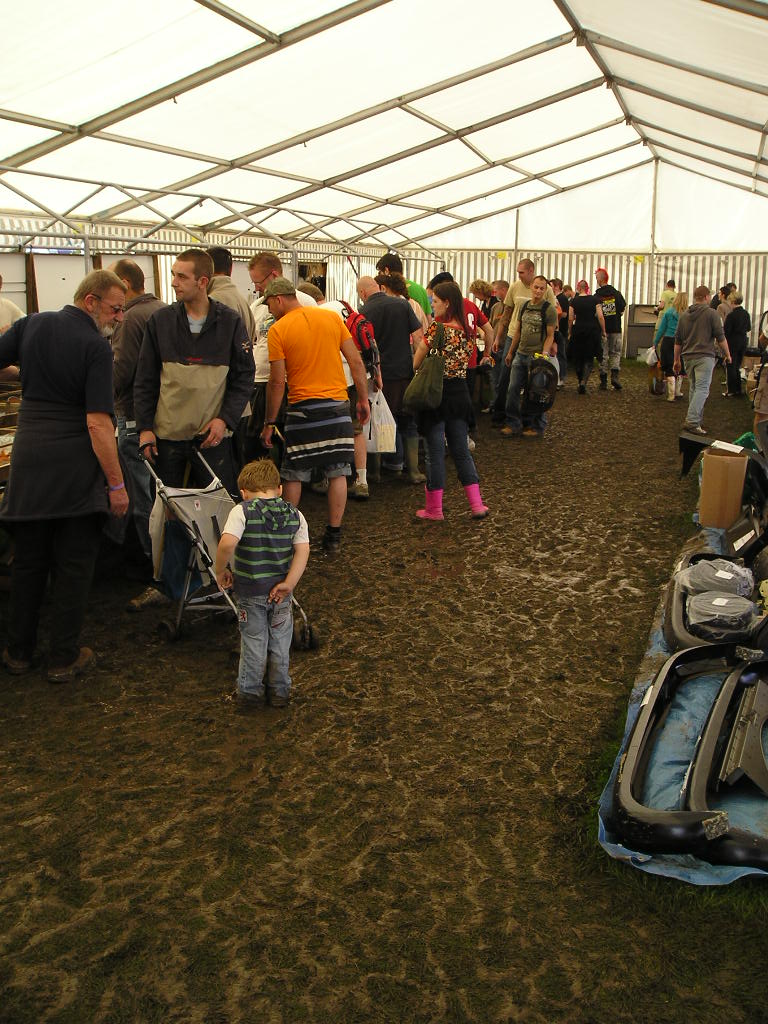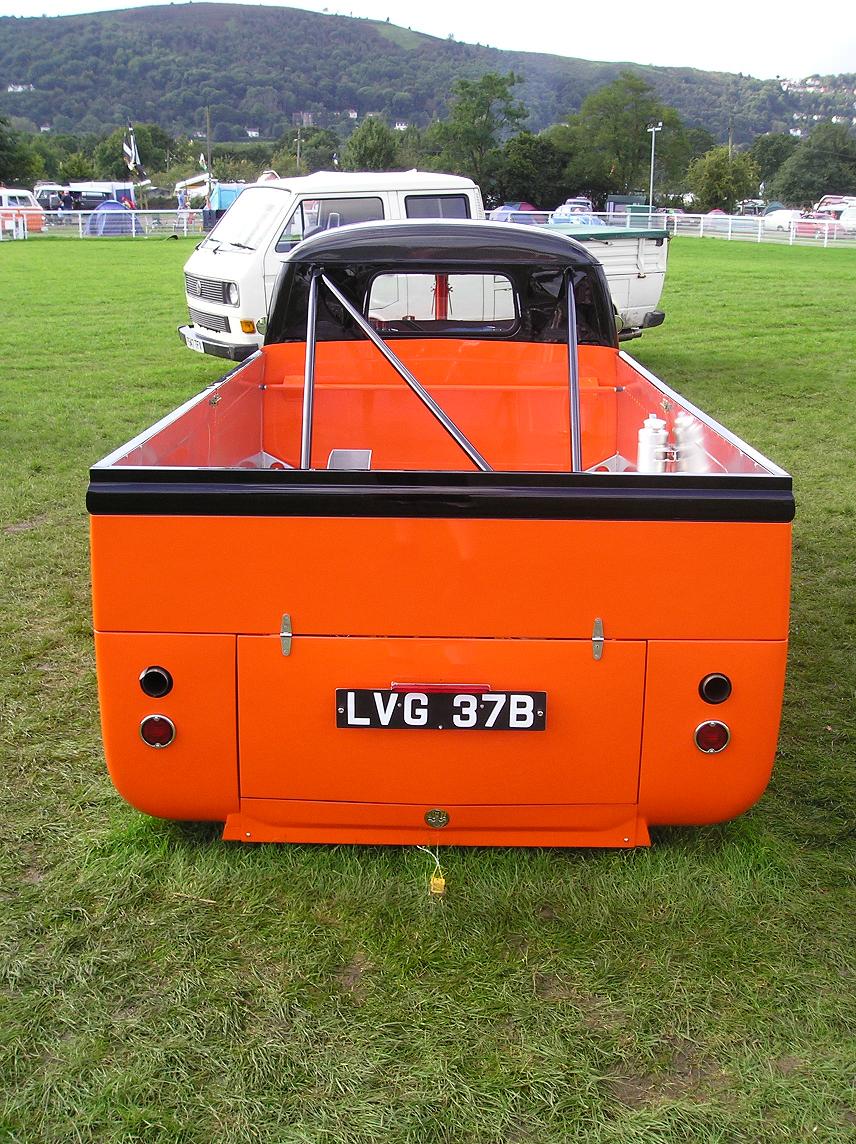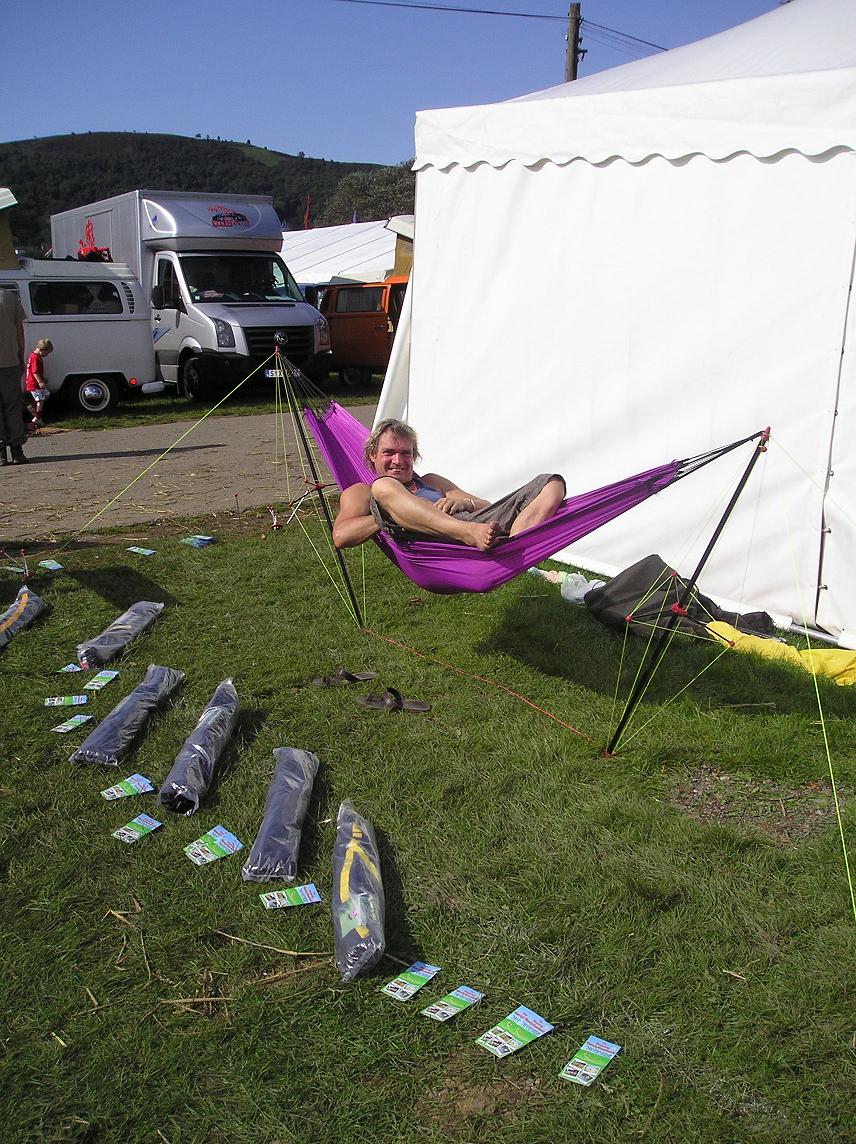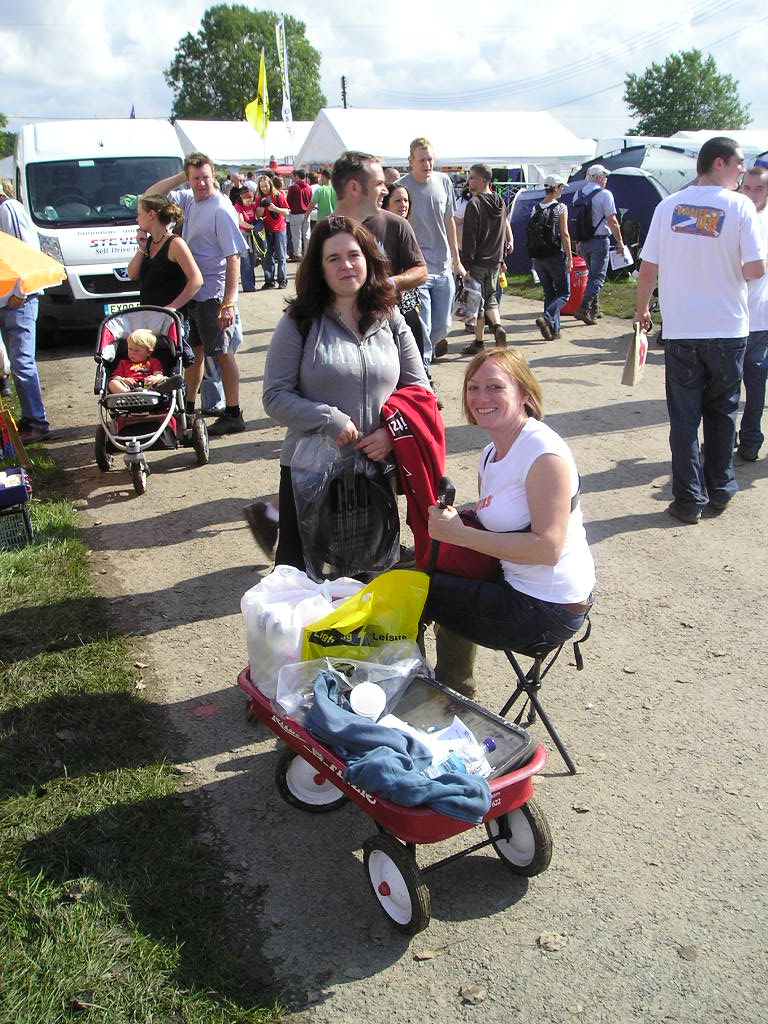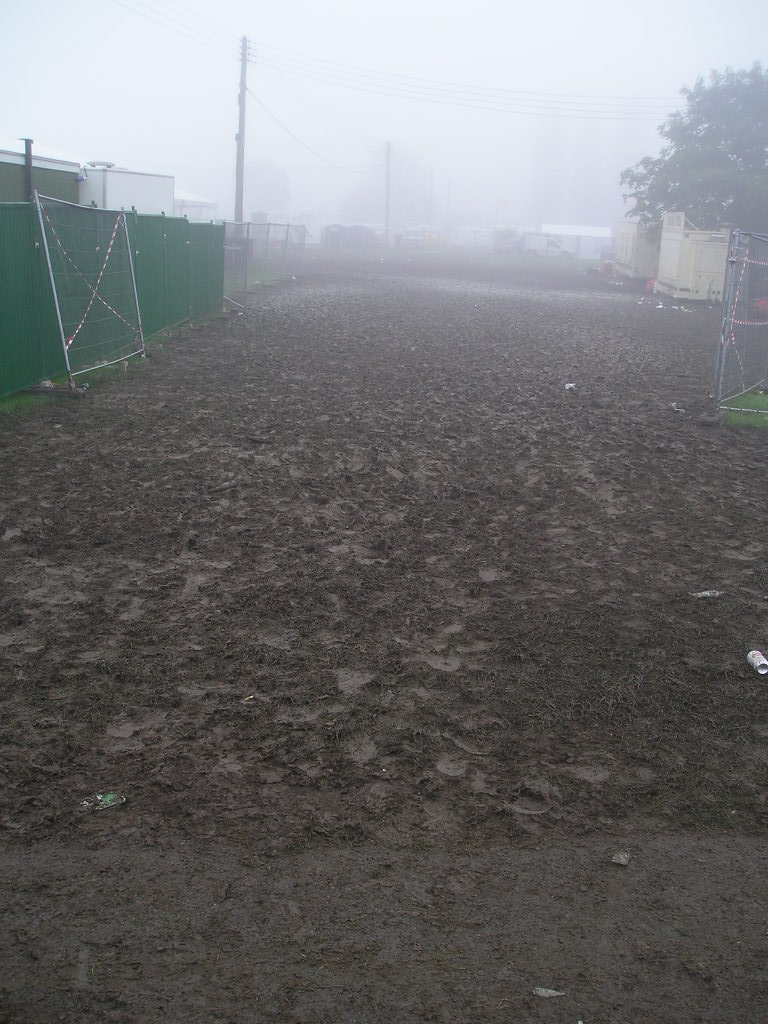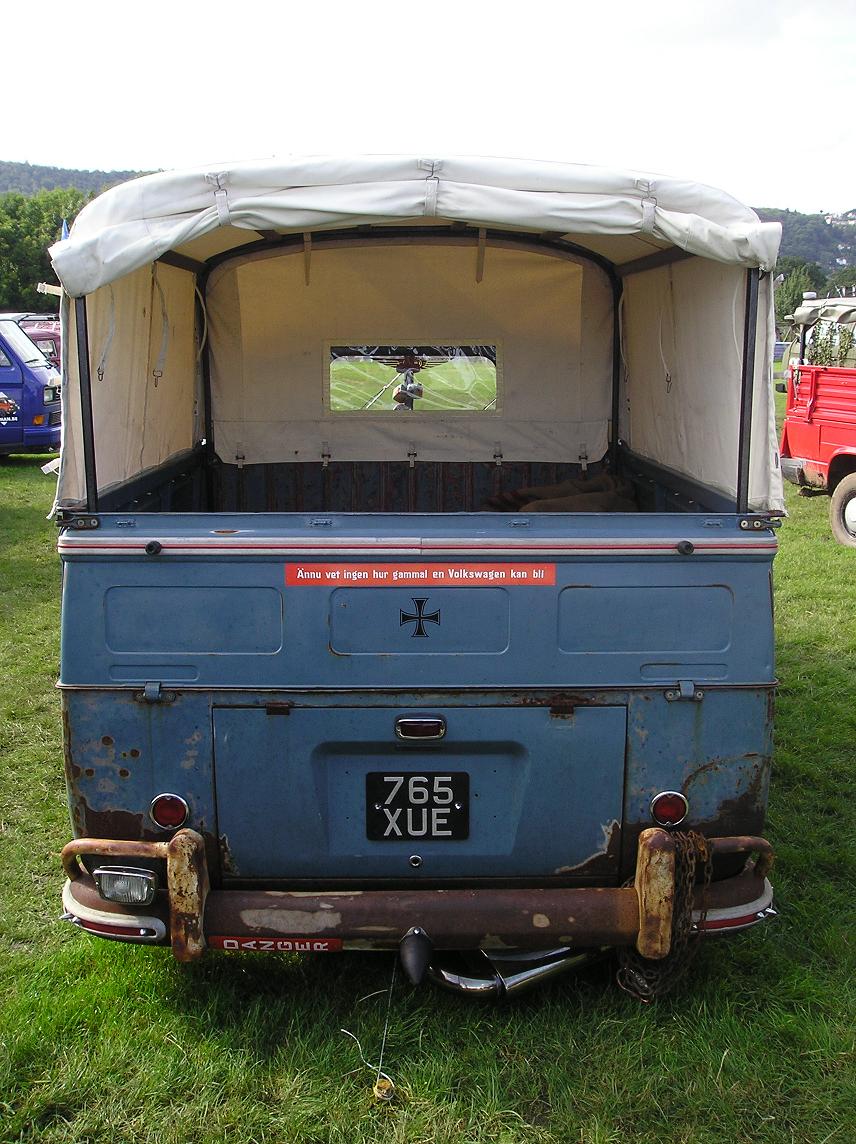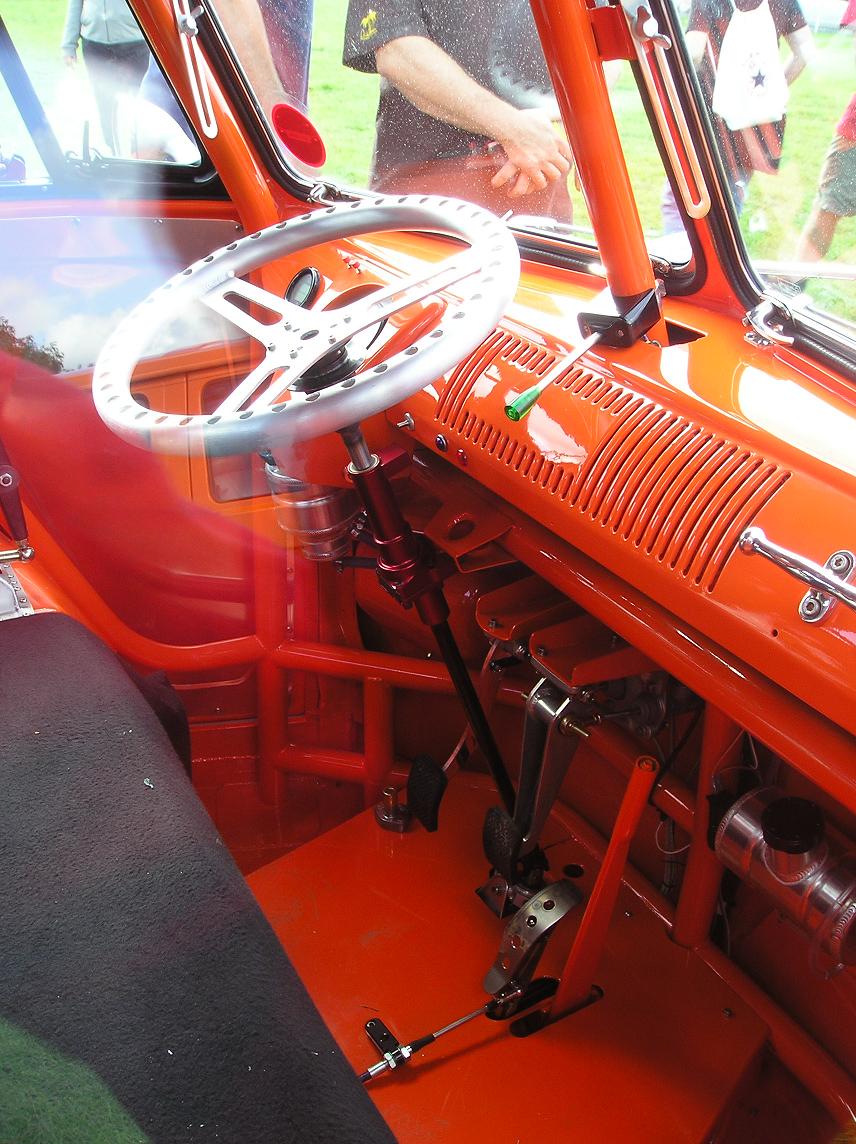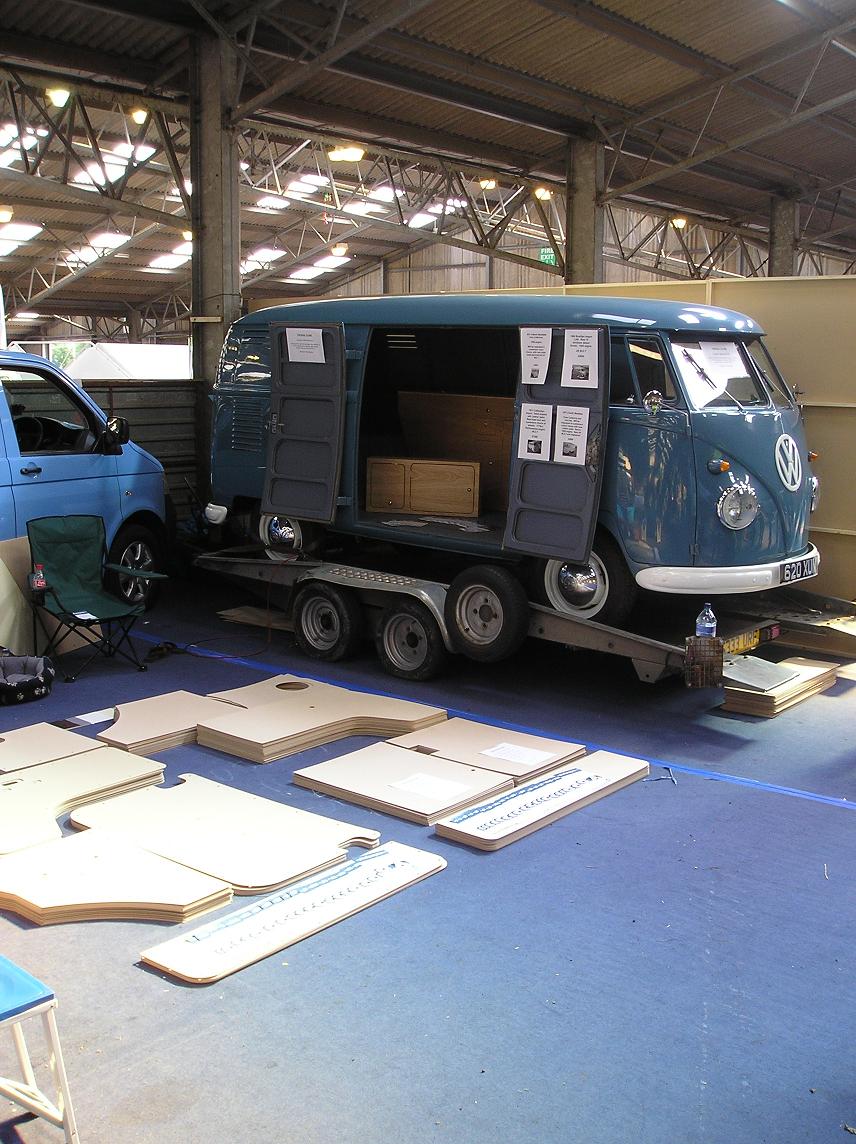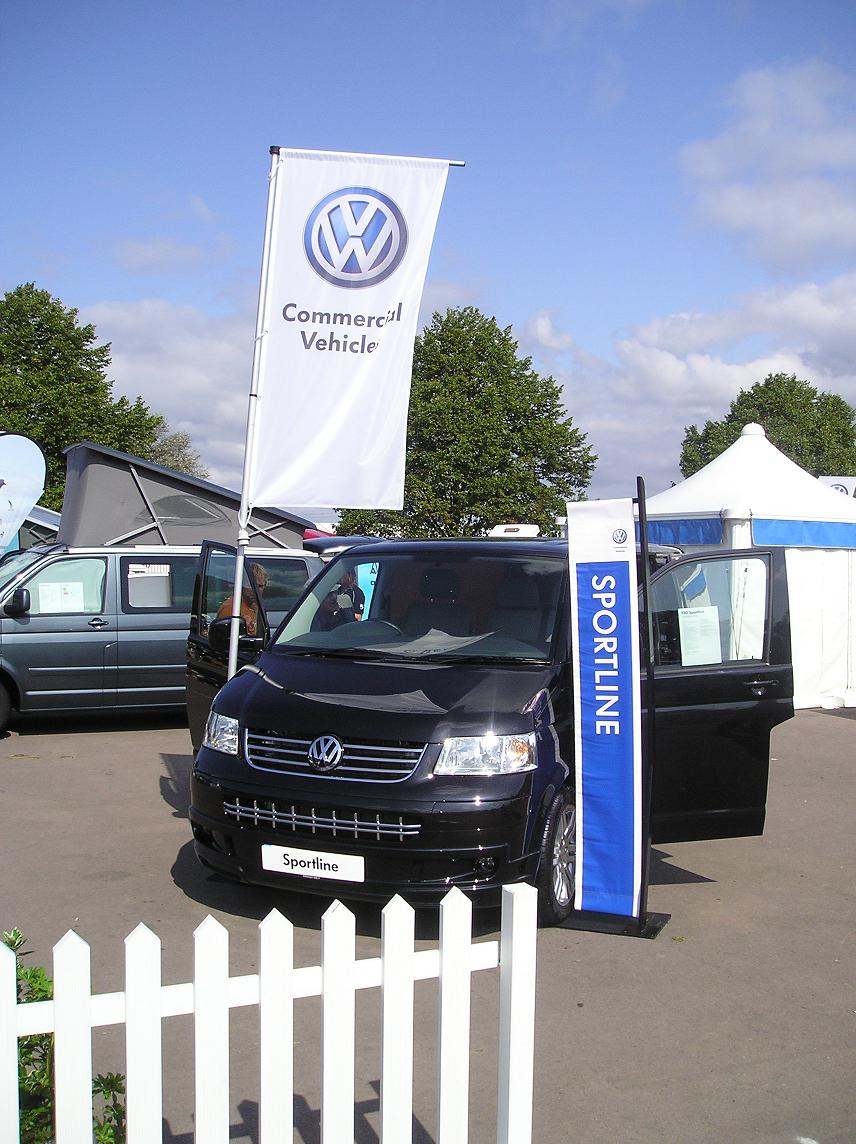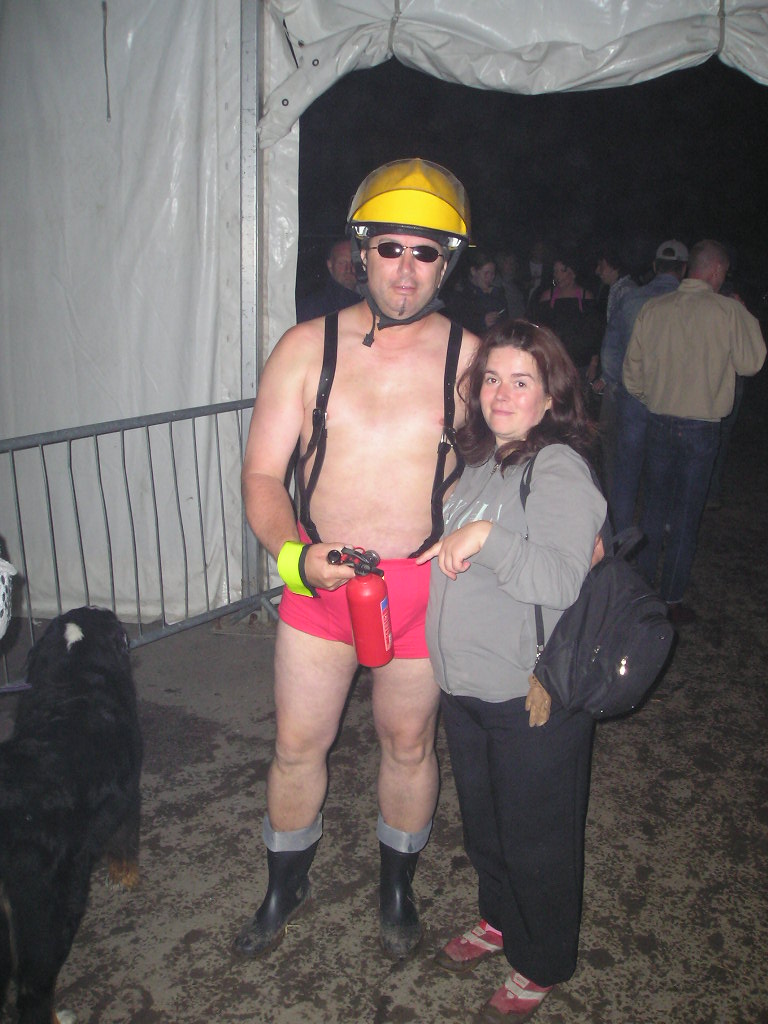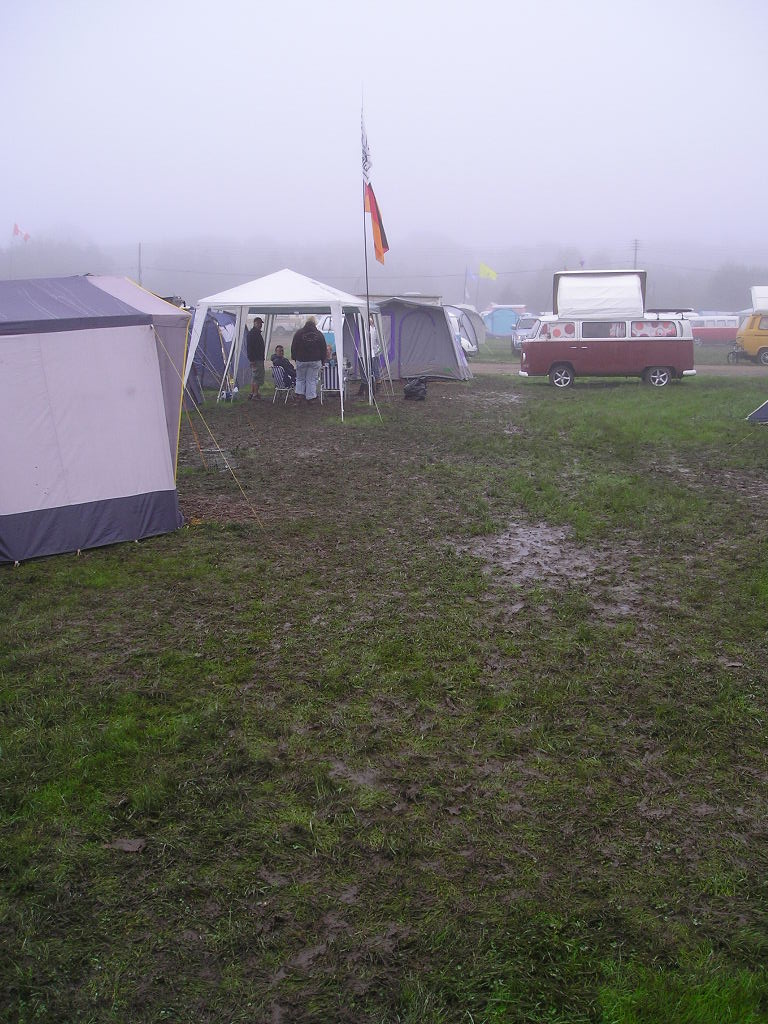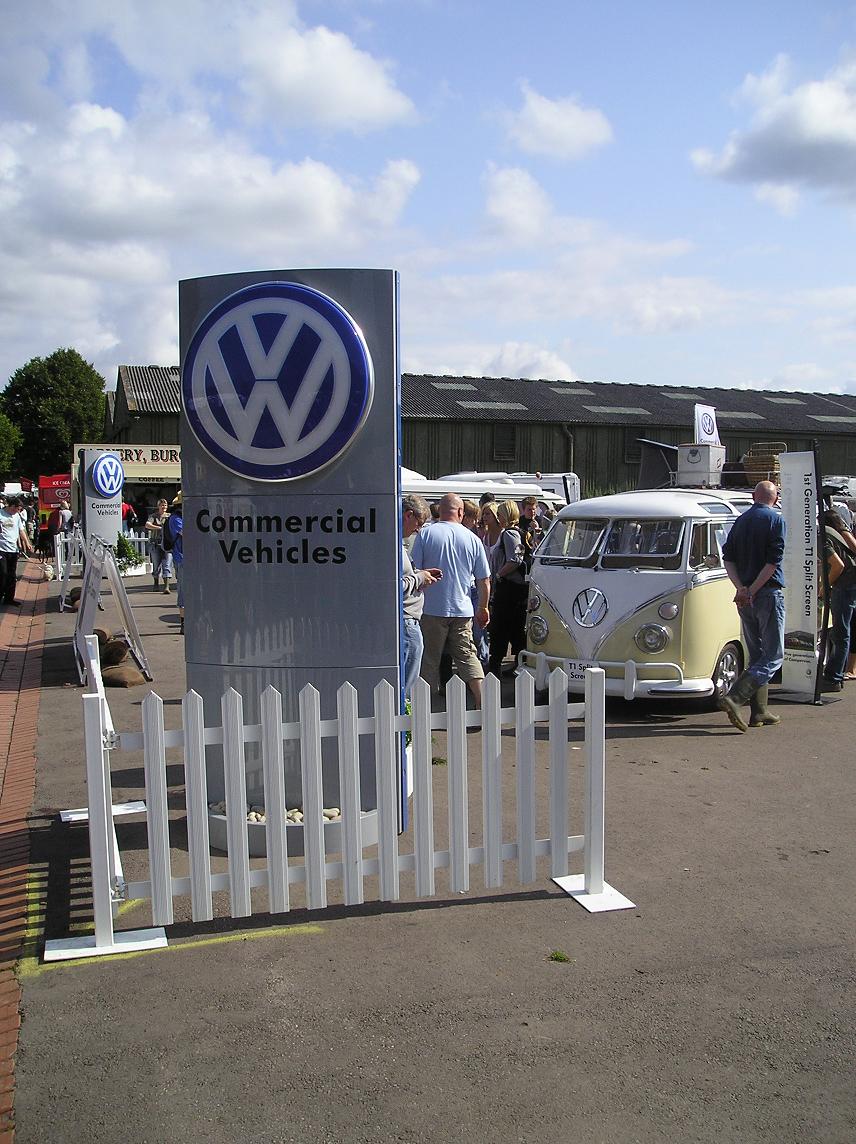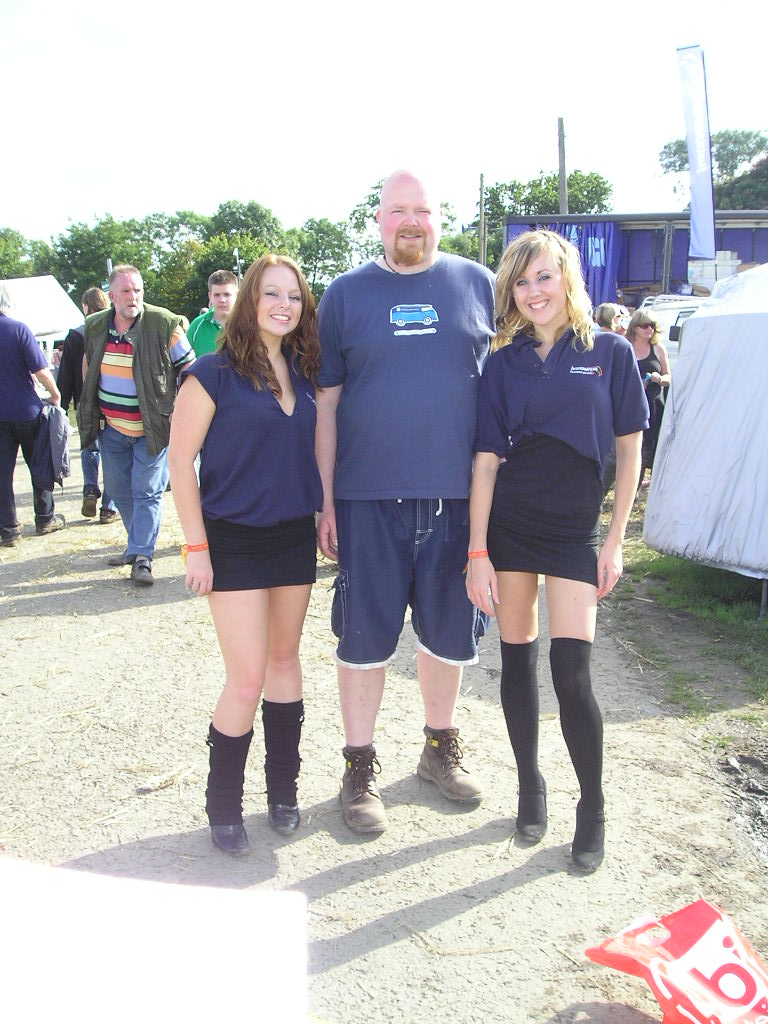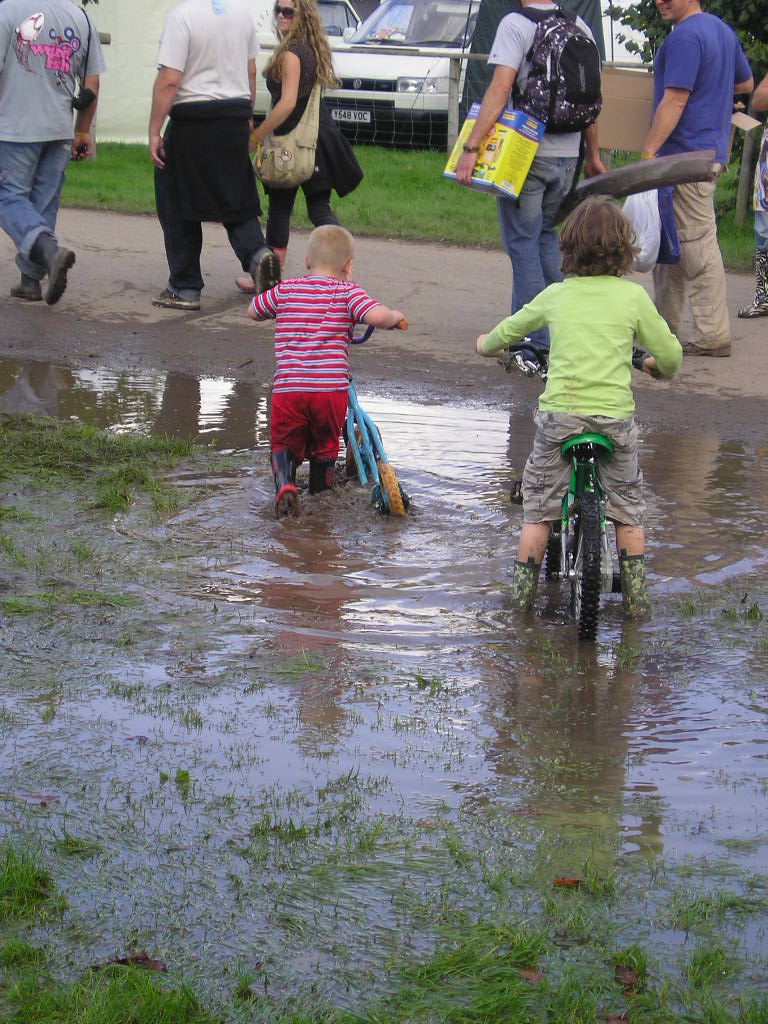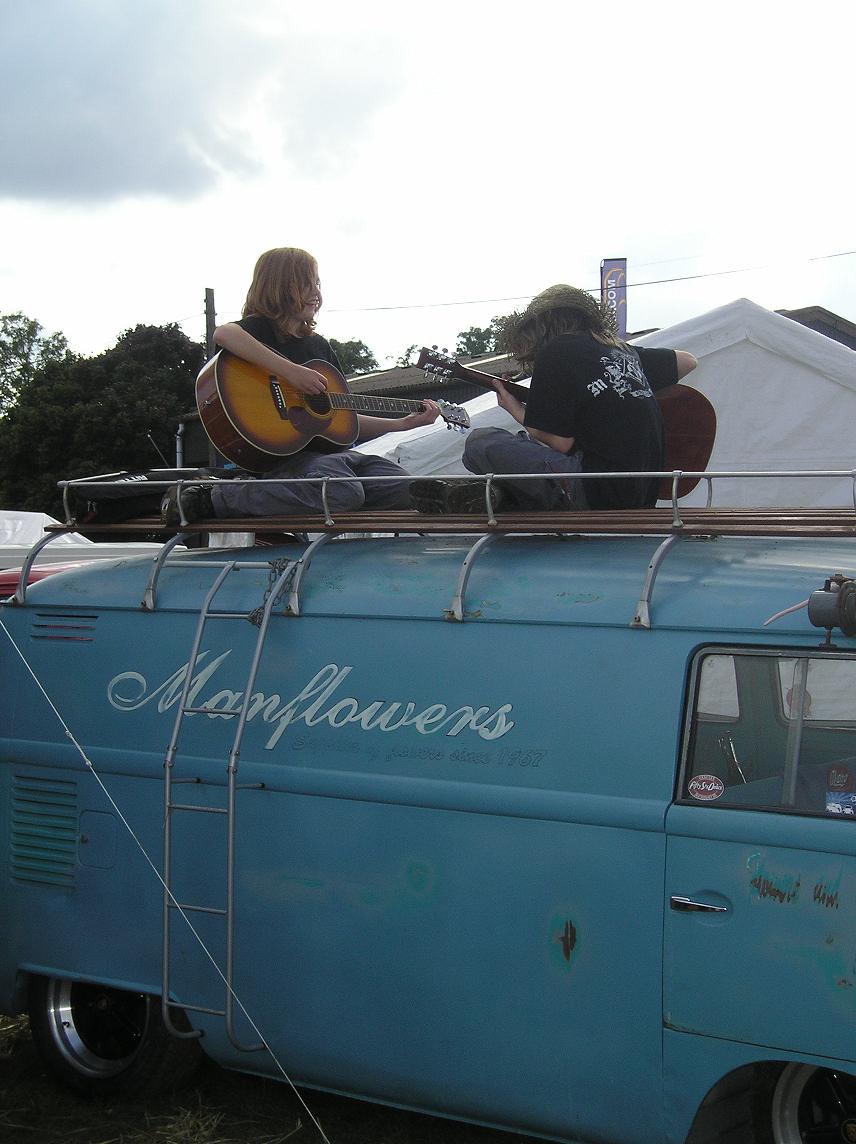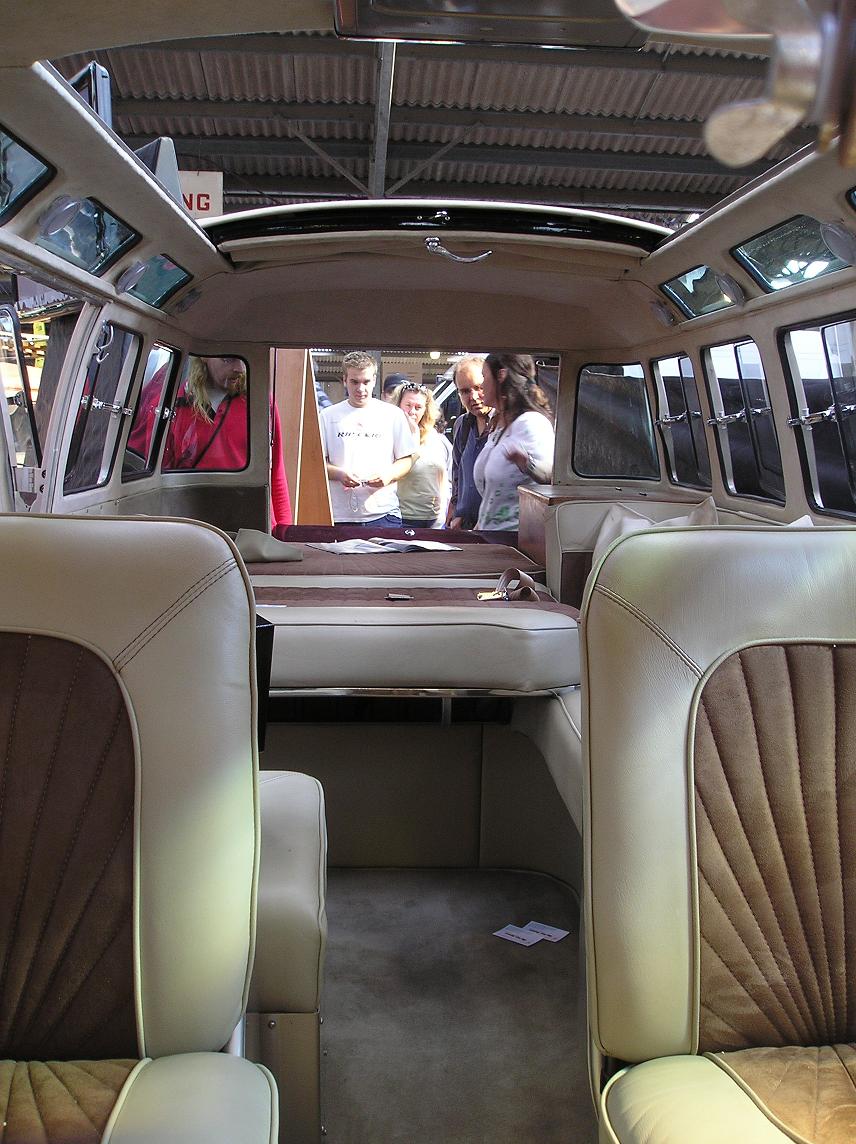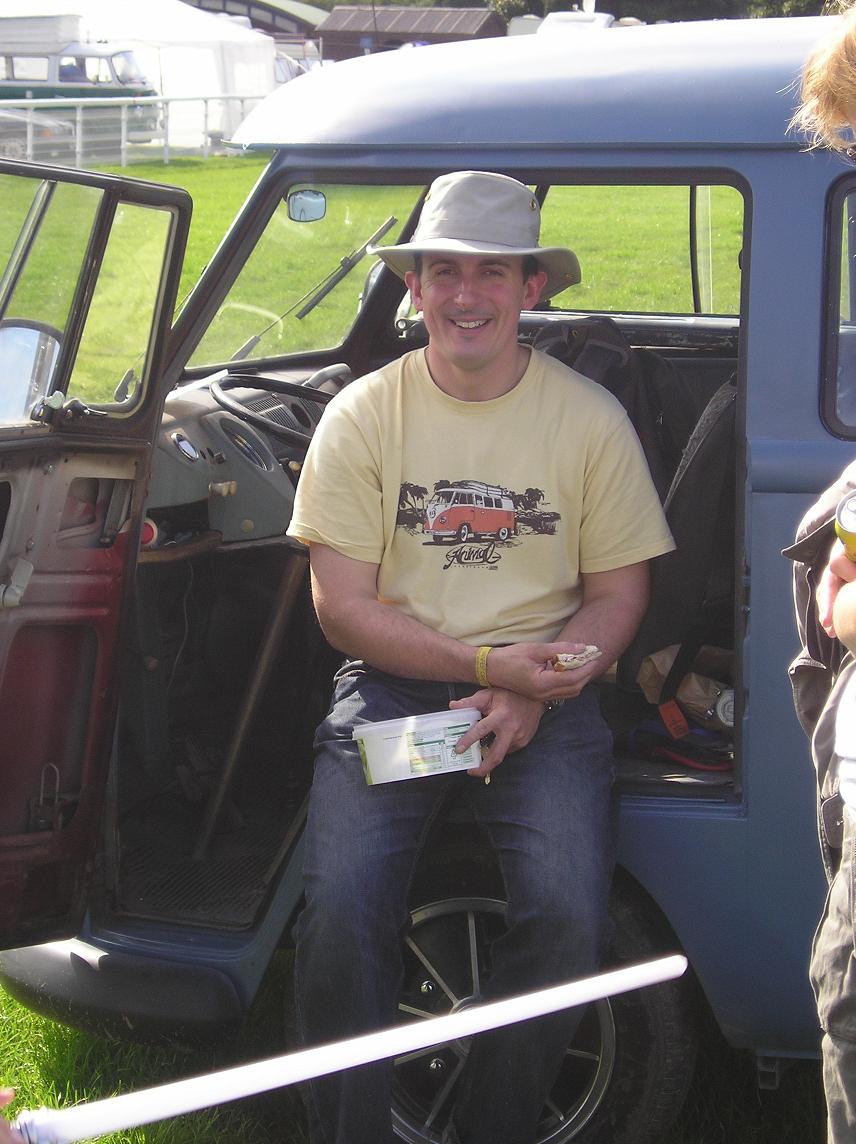 This years entertainment were "The Bogus Brothers" and "The Drifters" as well as Battle of the Bands competiton. While also
the fabulous "Druids Brew" played chill out music from their splitscreen van. There was loads of folks who were in fancydress
on saturday evening, ranging from star wars characters, german soldiers, nuns, cheerleaders and firemen.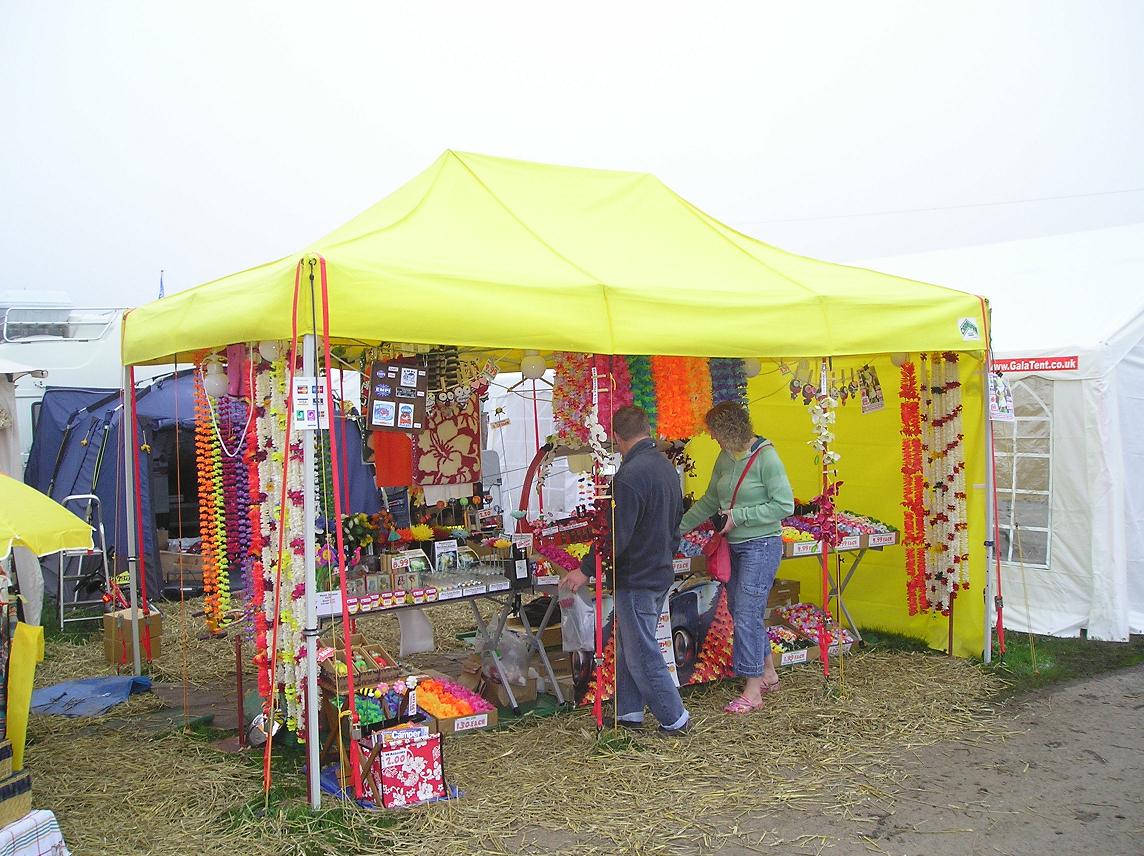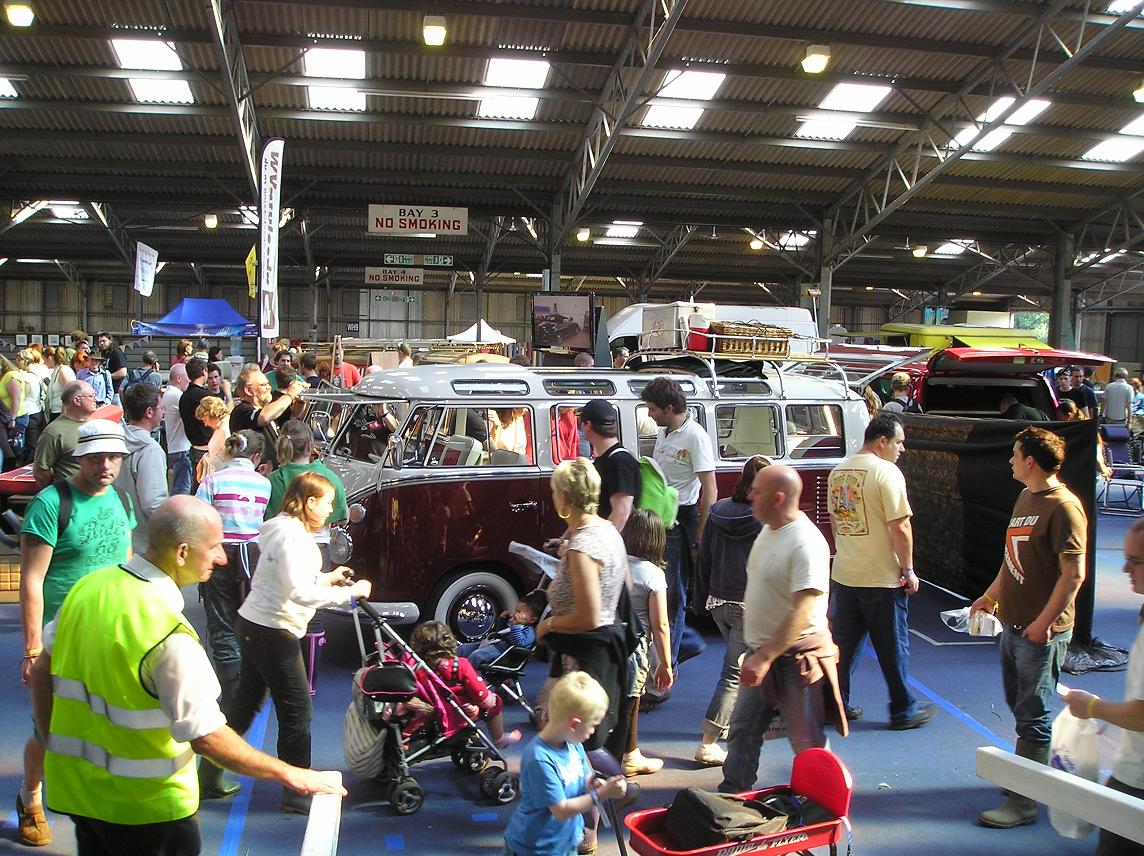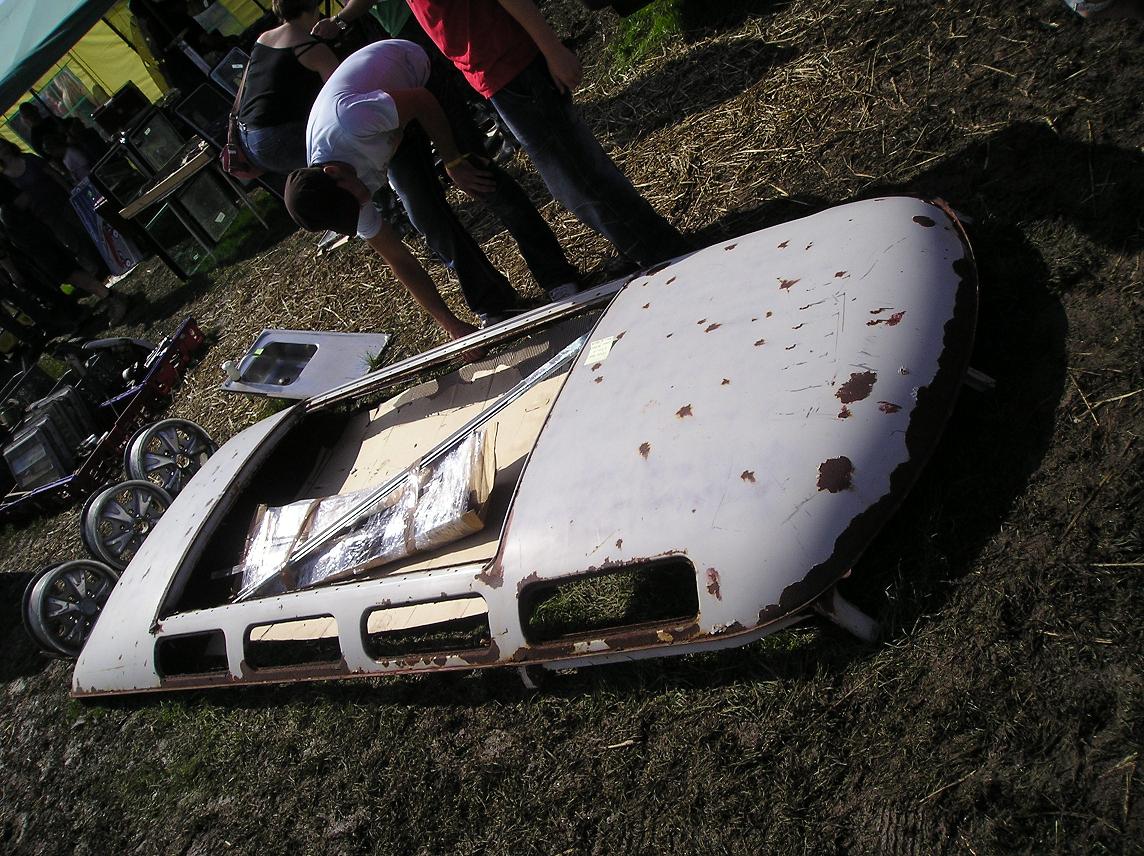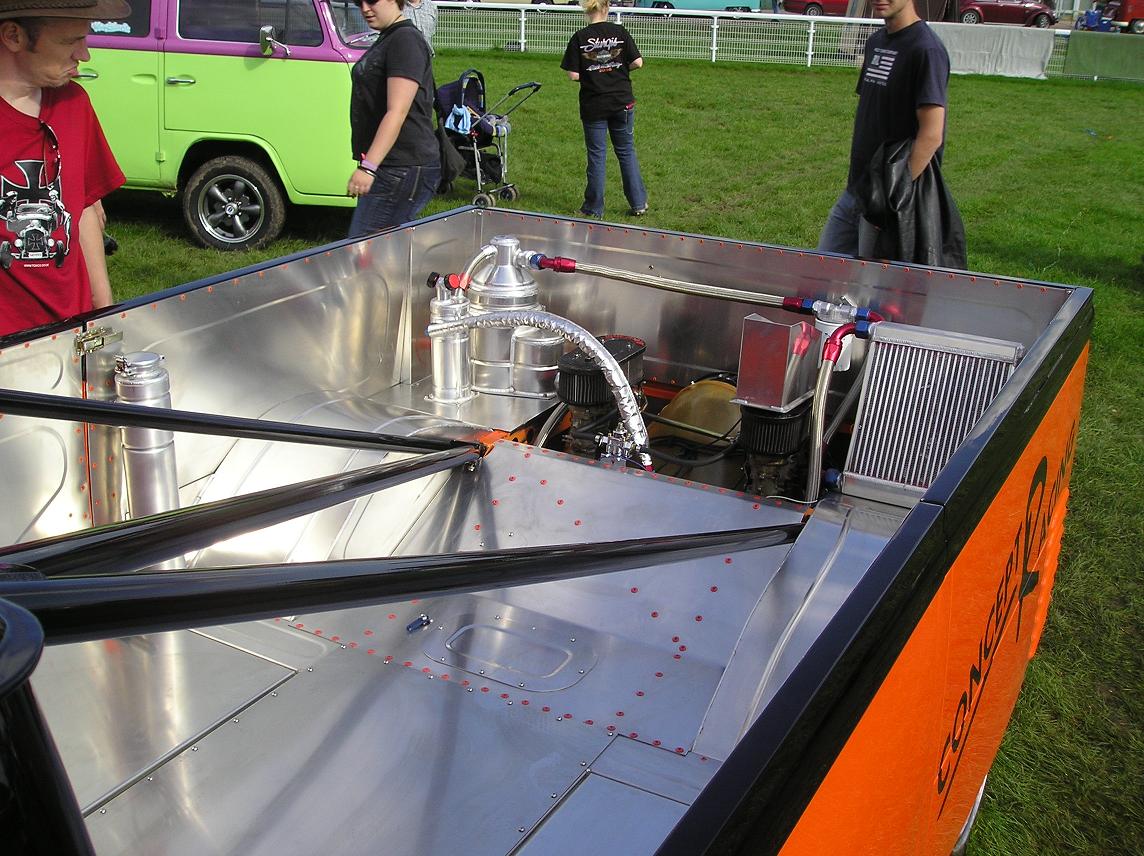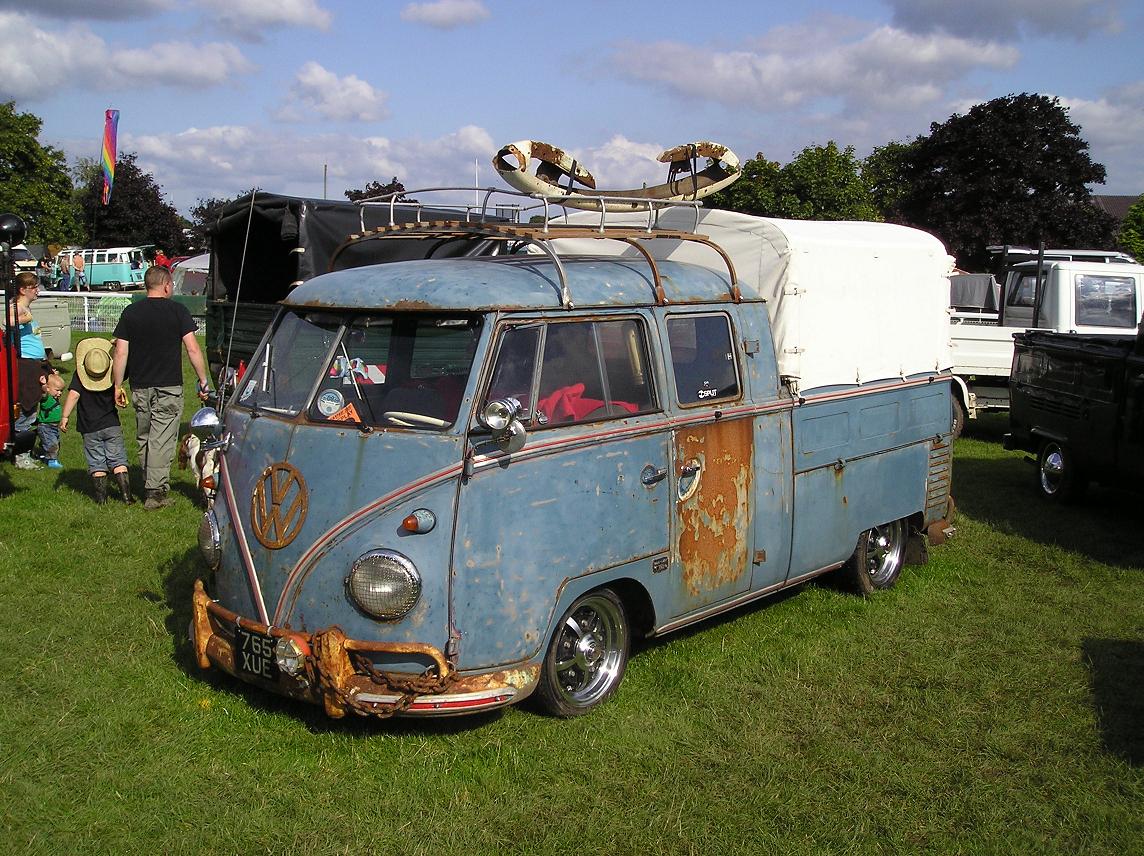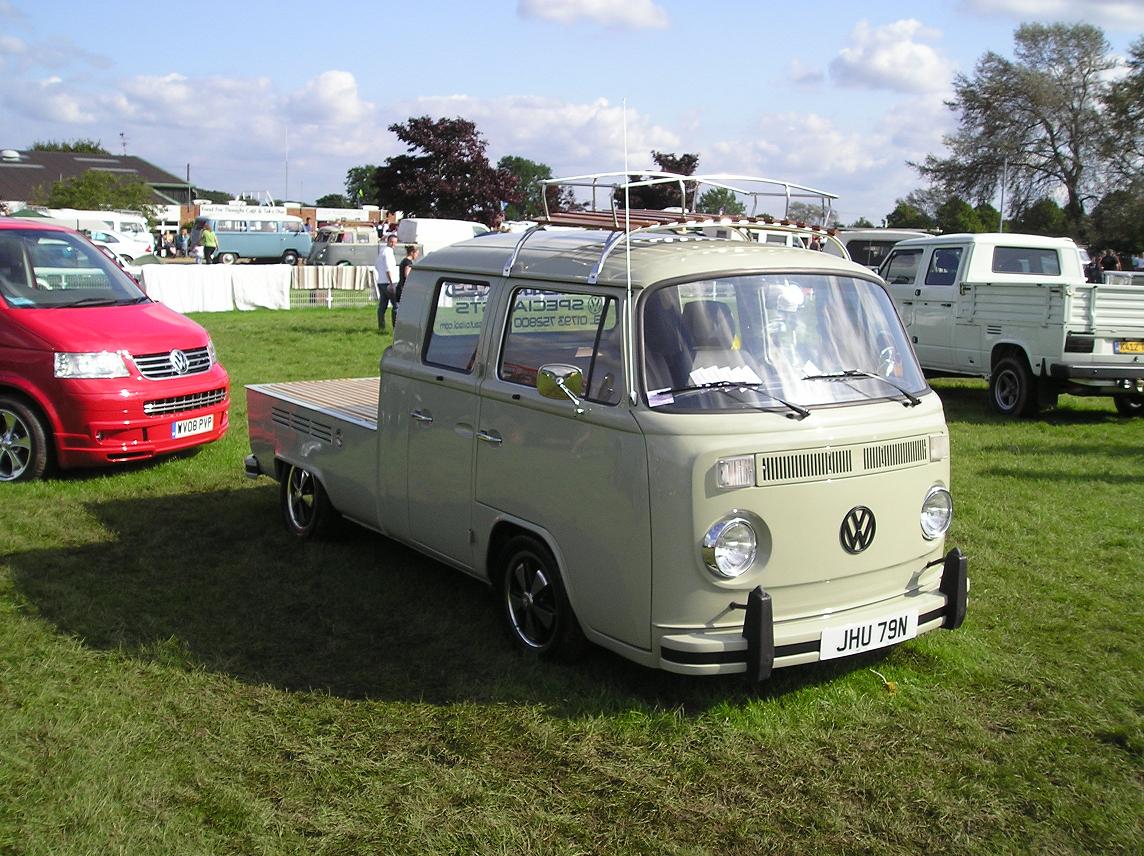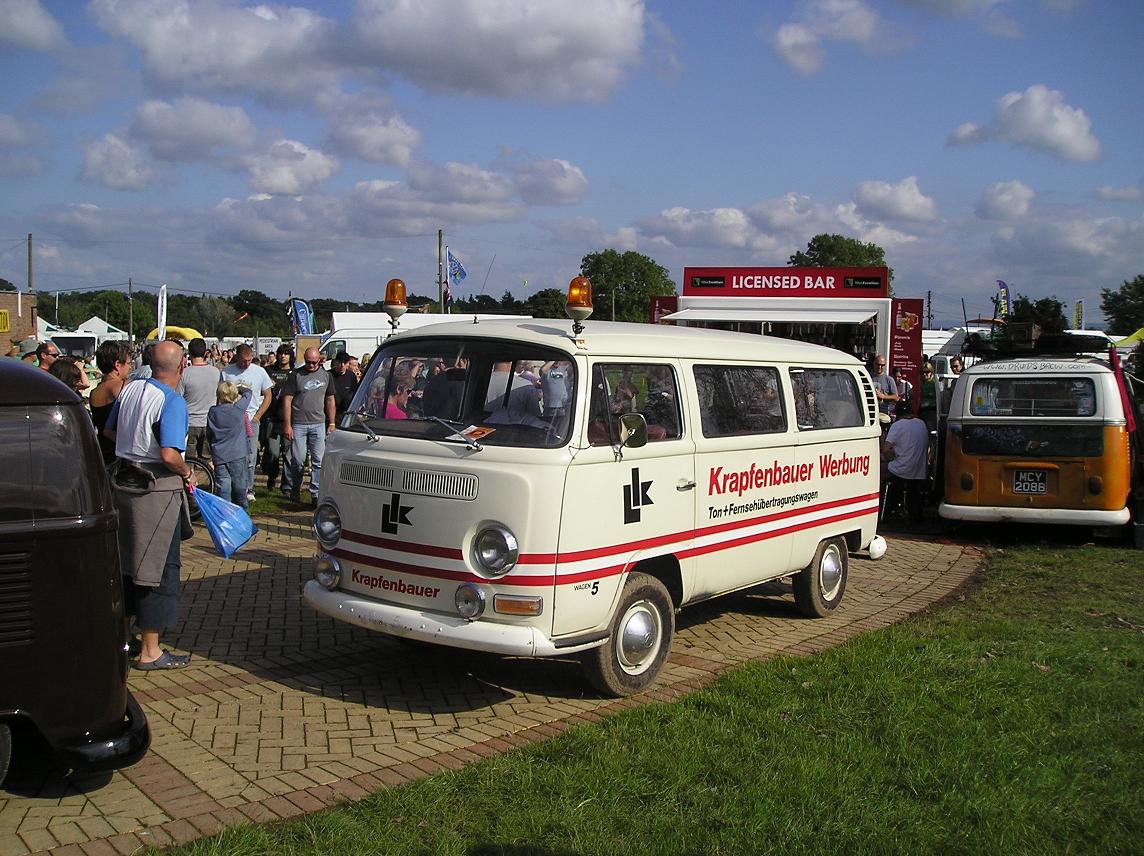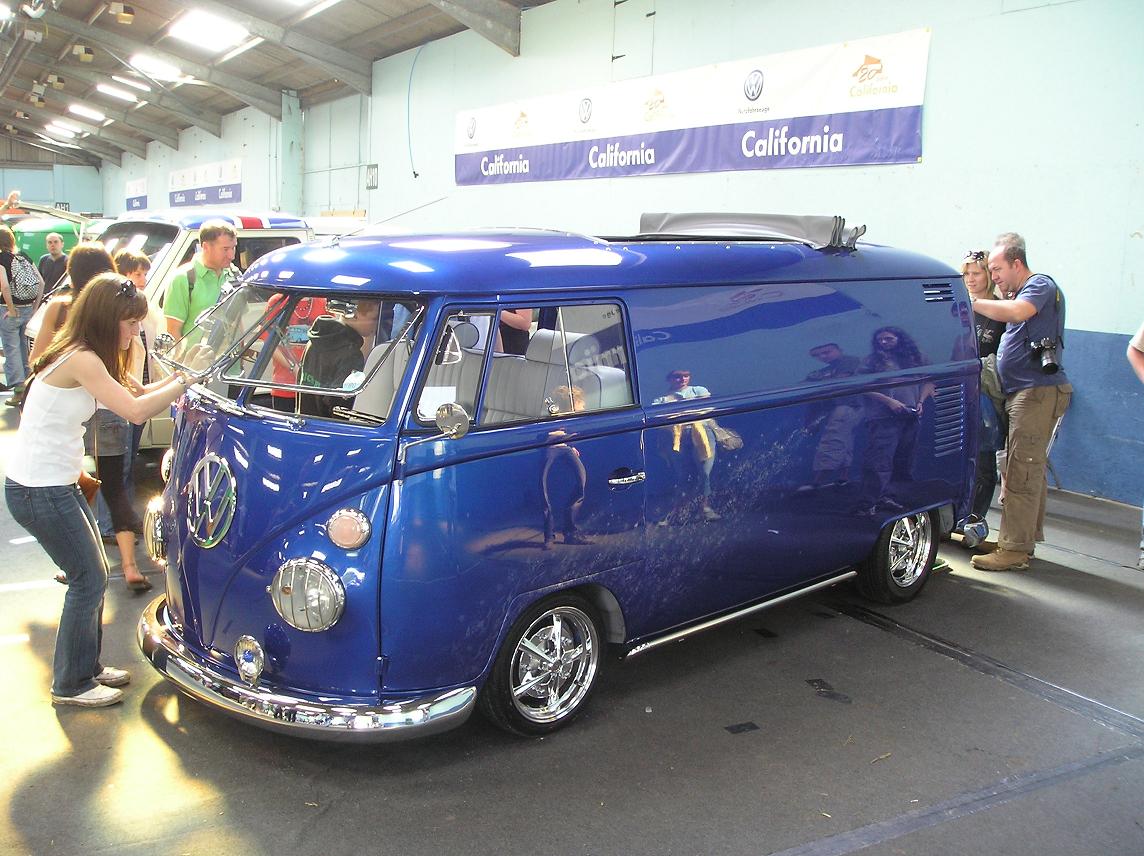 Trade was busy despite the mud. I saw a ribbed bumper going for 」600 to a whole samba roof (what with the mud and rain it
looked like a whole bus had sunk into the mud overnight.....lol). There was a awesome crewcab, with what looked like a
carbon fibre roof and a roll cage and plenty of ally panelling. It was my favourite for this years show. Lets hope next will be as
good, what with all that "pre booked tickets only" mucking about.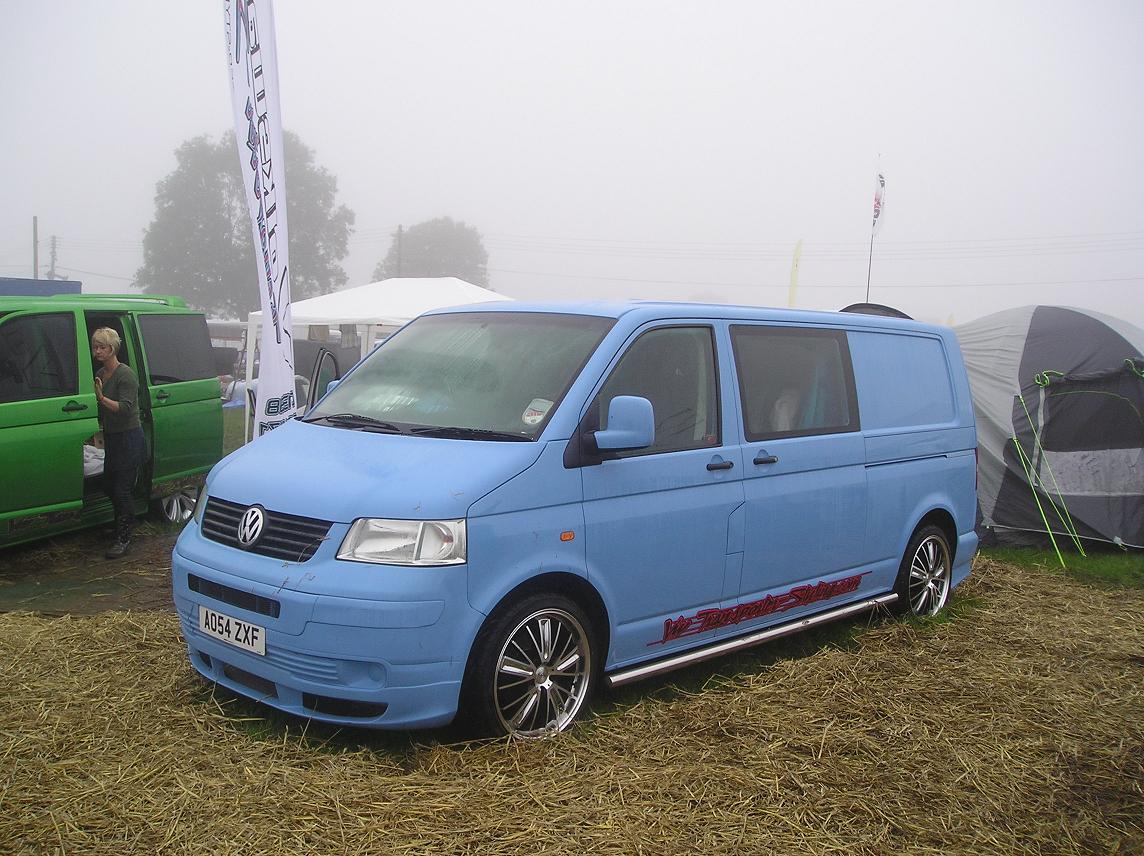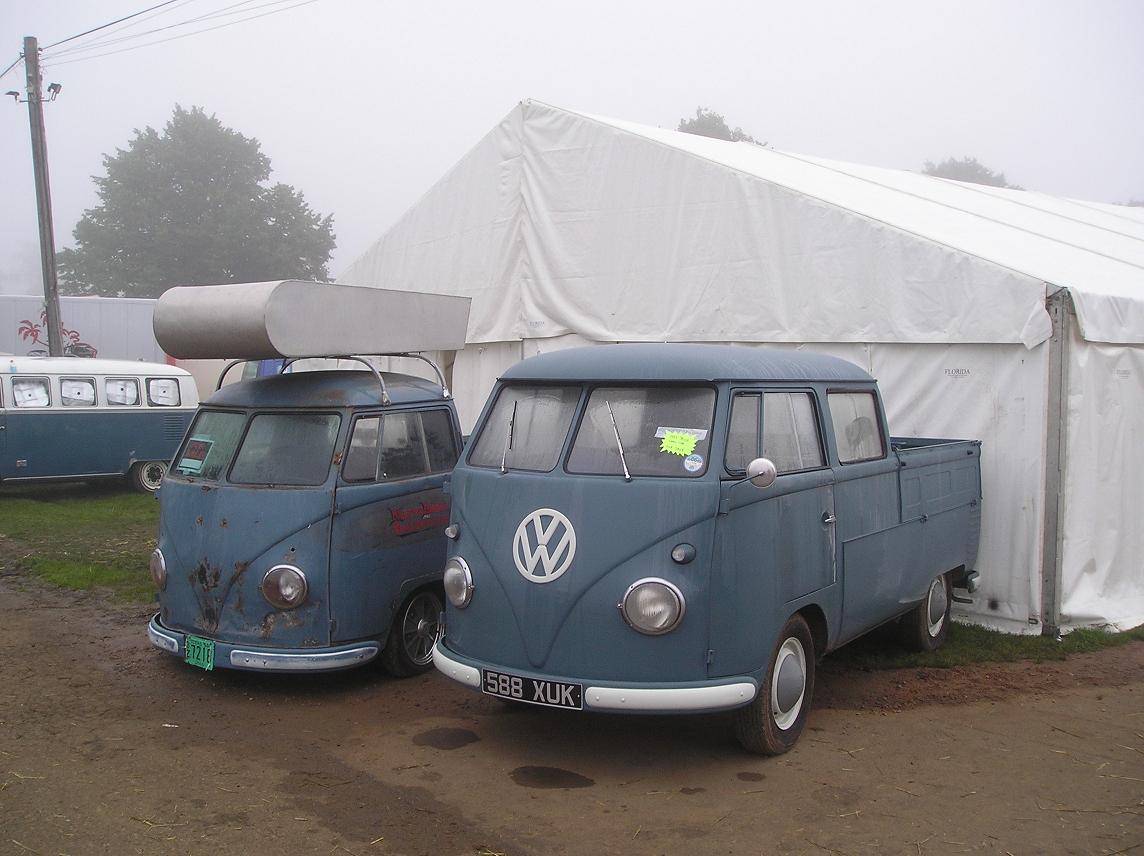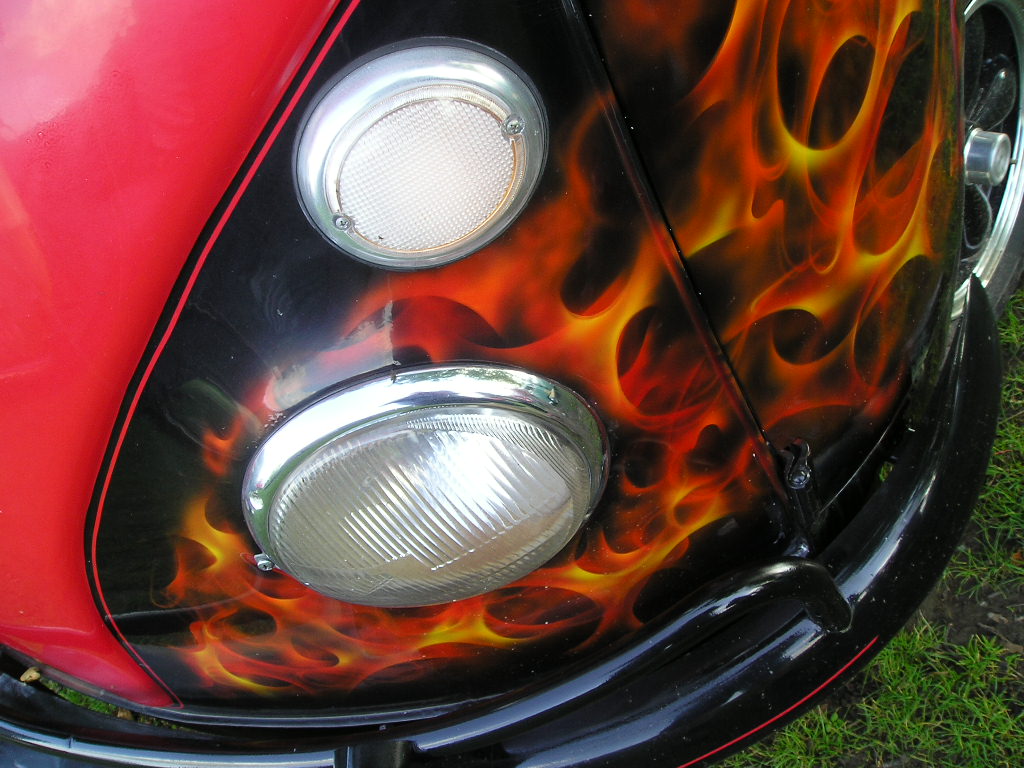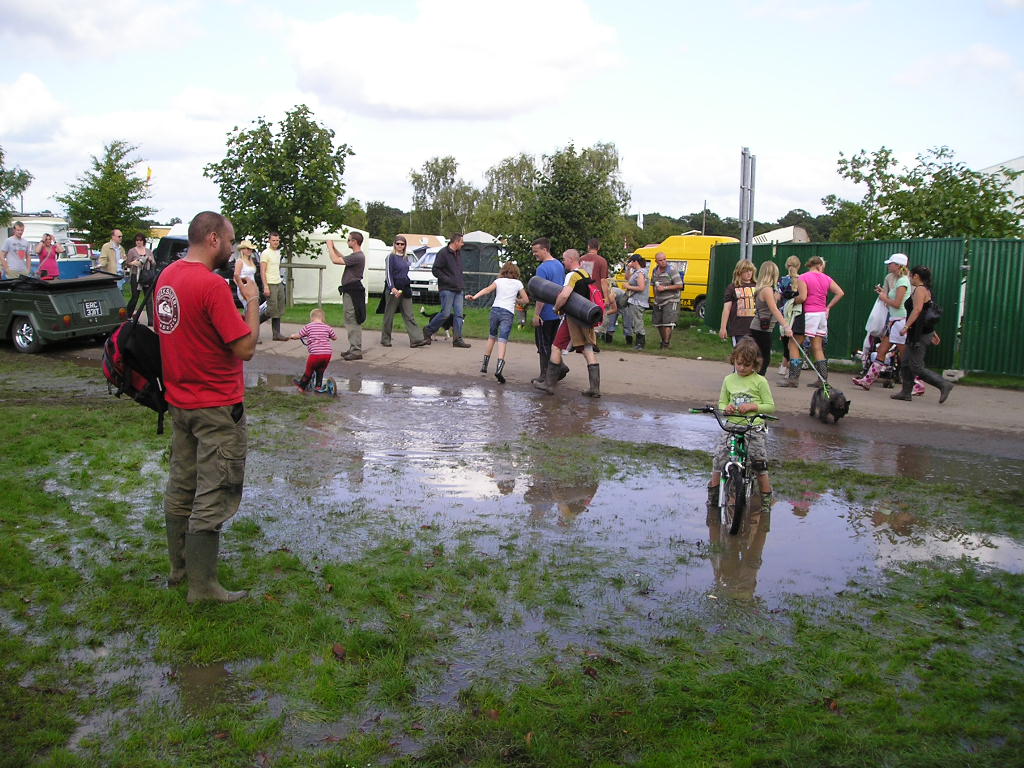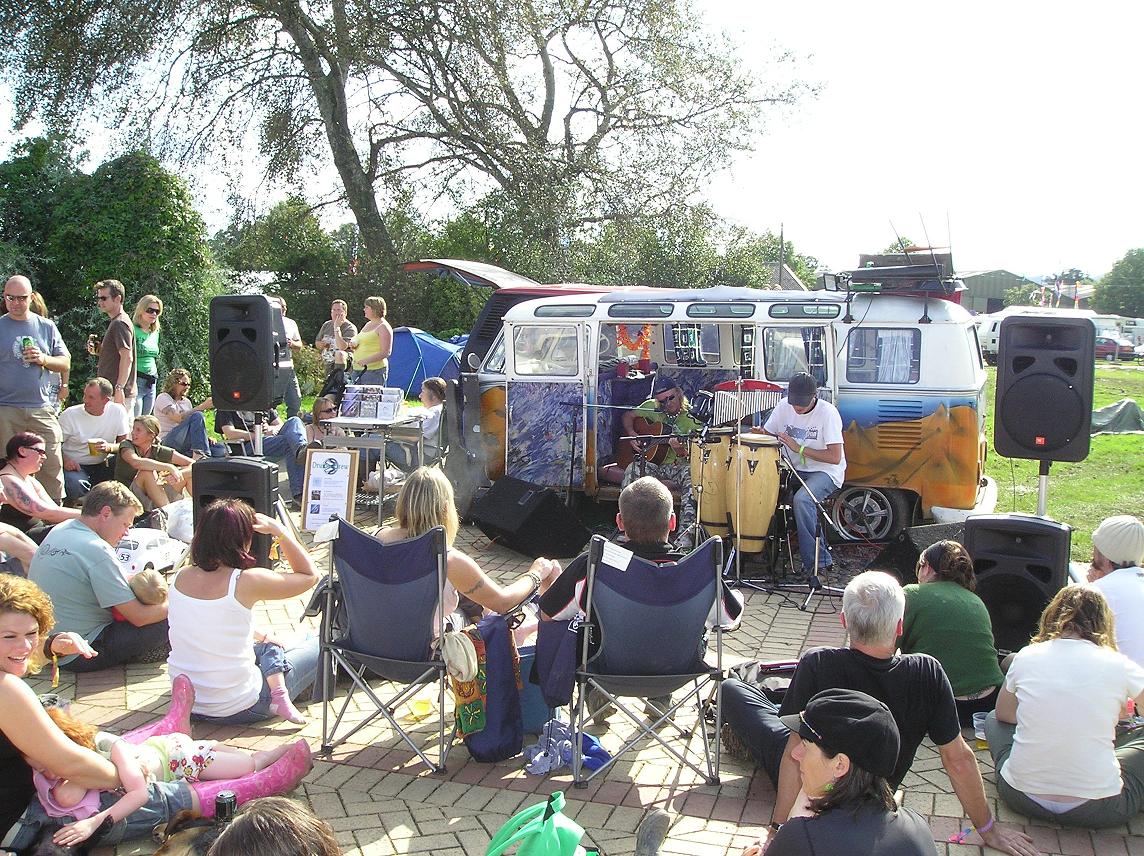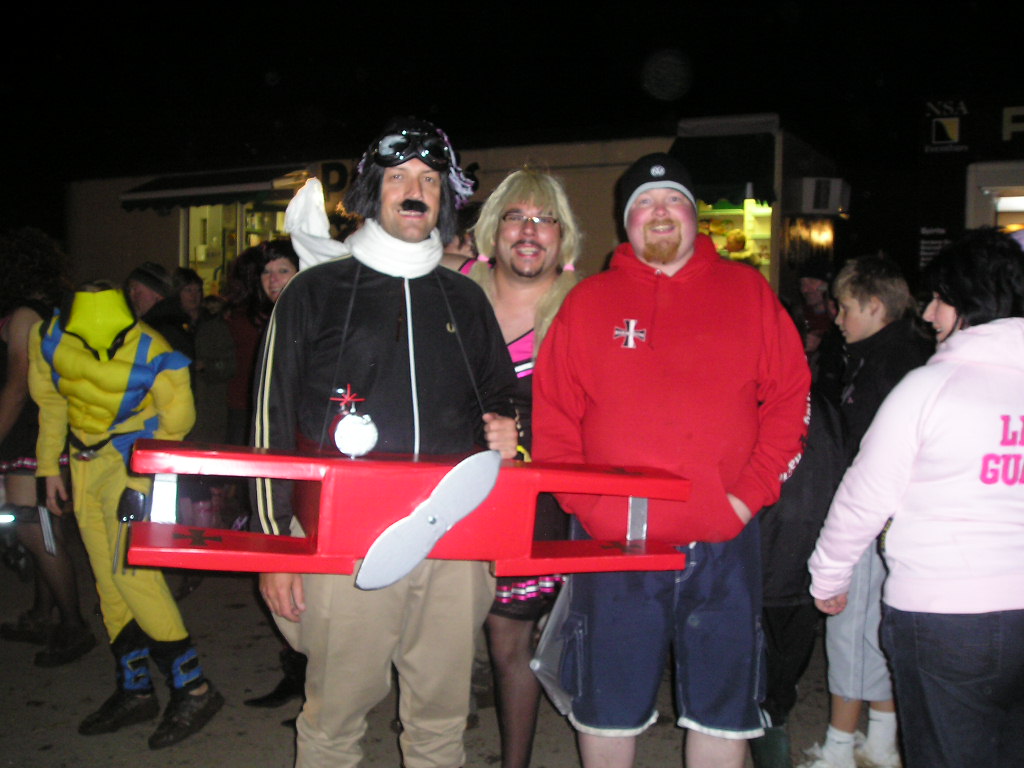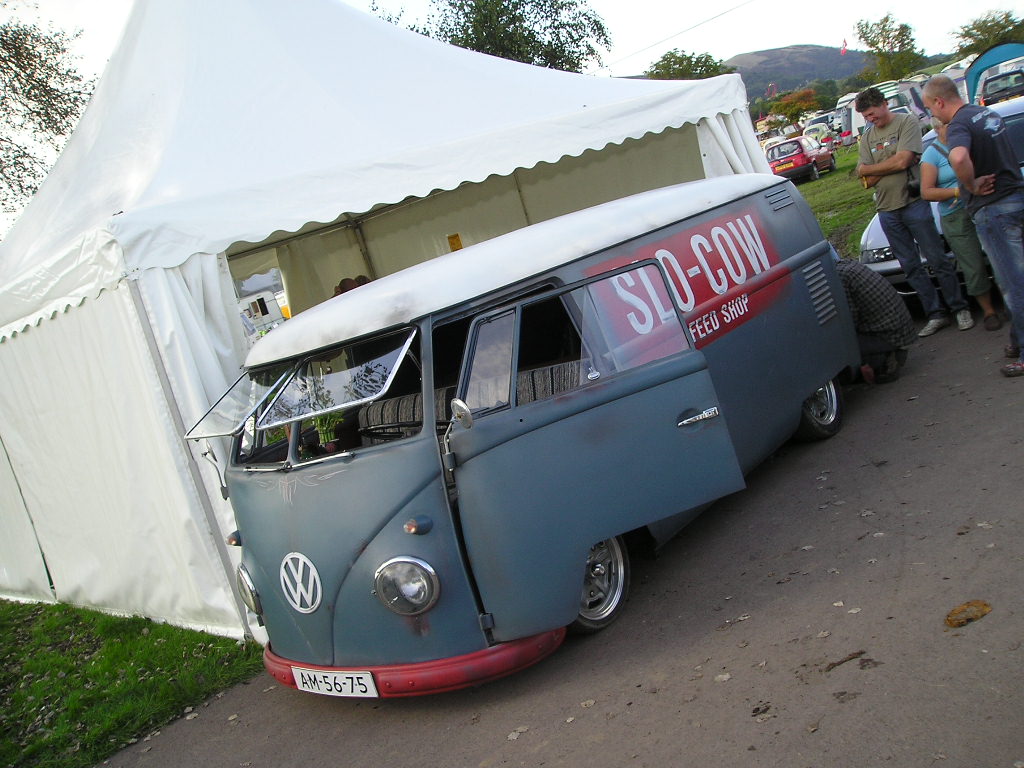 (28 June) Lavenham ~ Vintage Volkswagen Show
What a fabulous weekend, it was the 1st Vintage Lavenham Show. Set off on friday morning to arrive and register at the local
village hall. With a quick walk around the town and a bite to eat, then off to the beautiful campsite 5 miles away.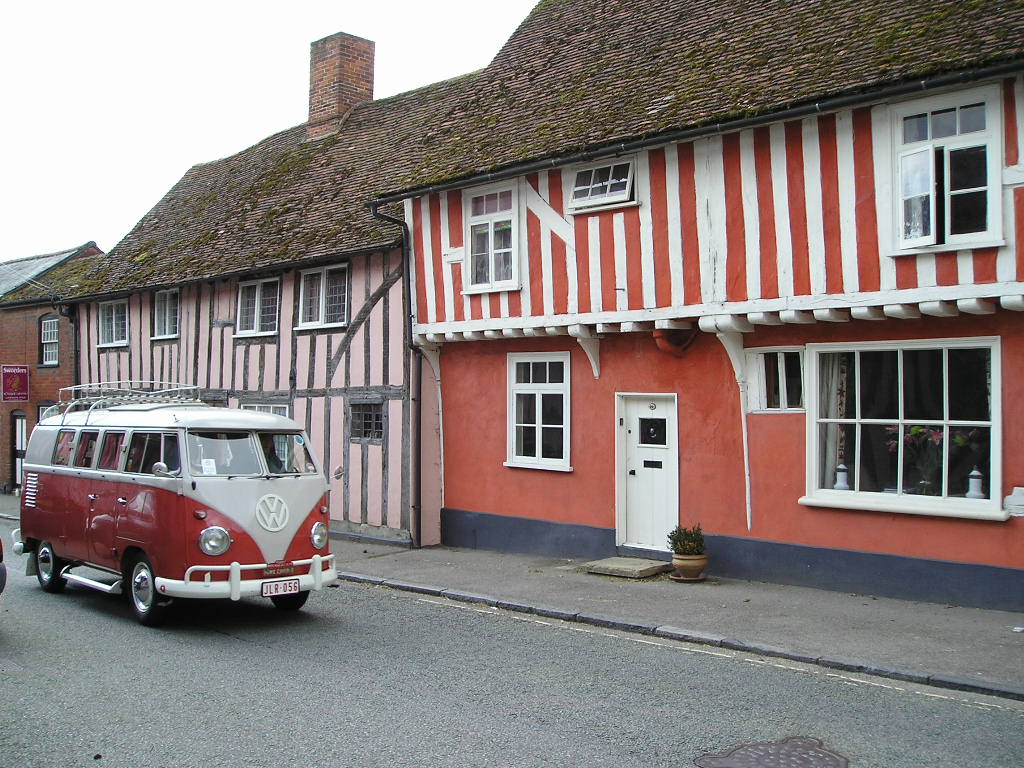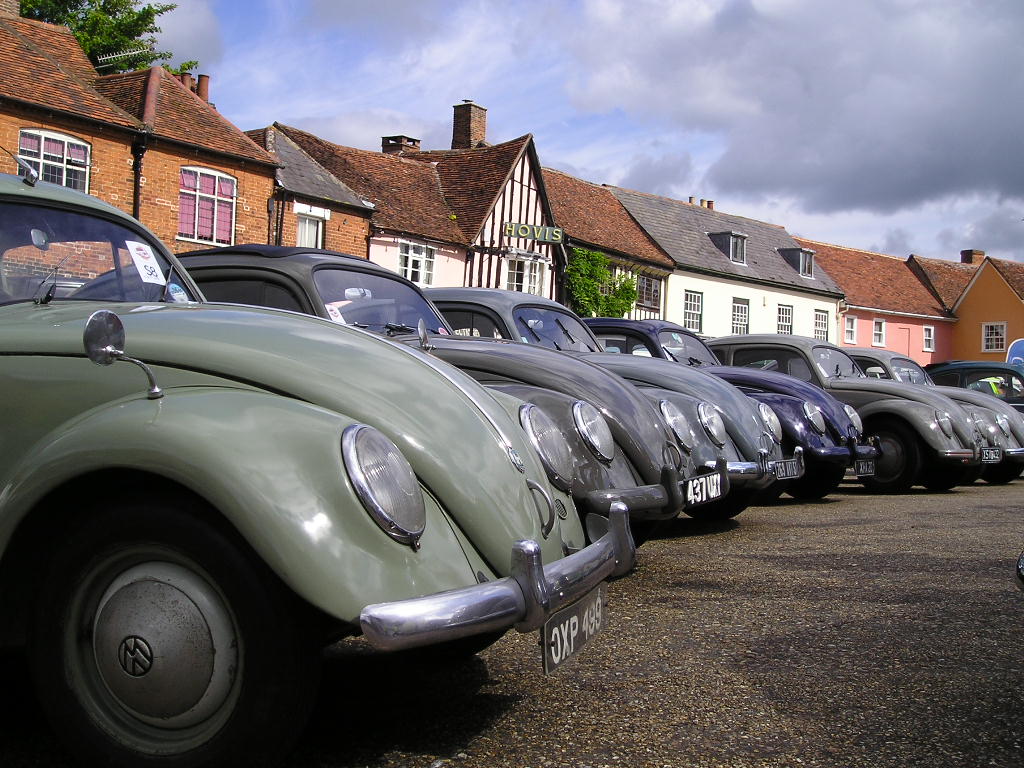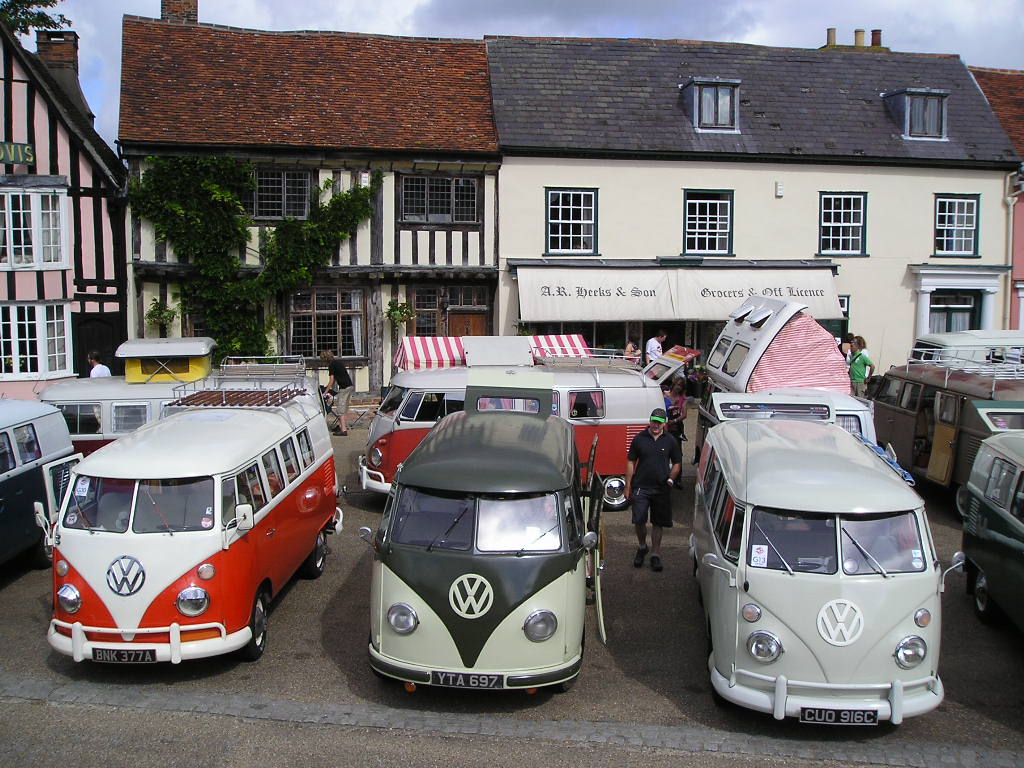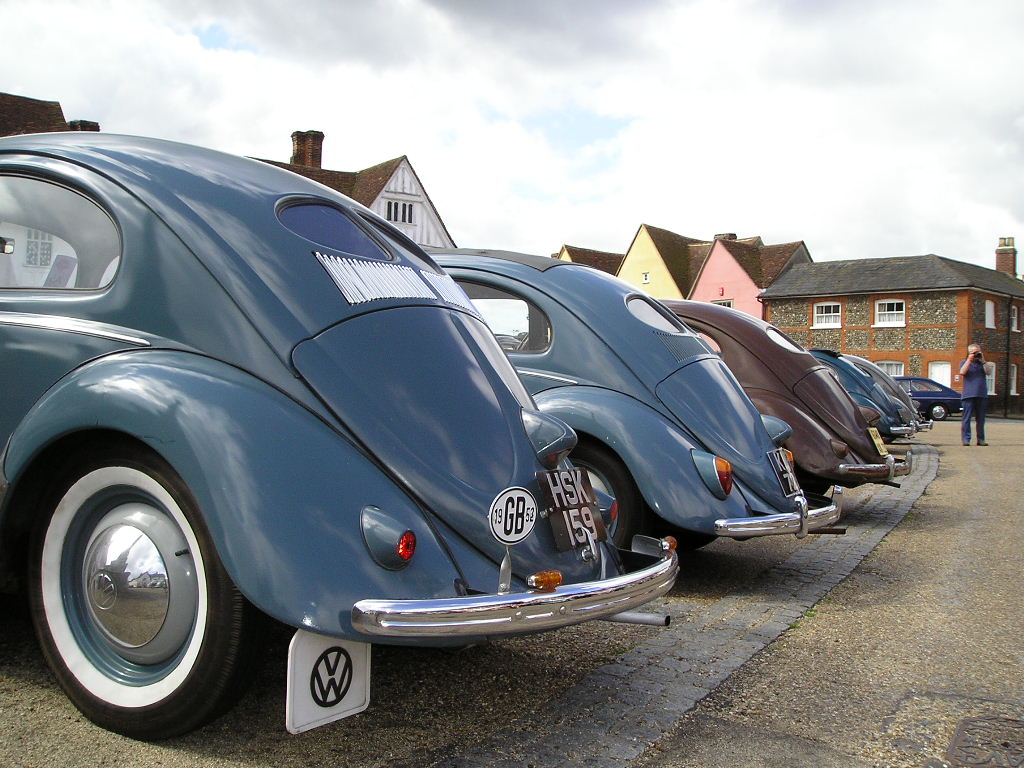 The sun shone all weekend long, On saturday morning Lavenham market square soon filled up with all stock pre 67 buses,
ovals and split window beetles. What a fabulous site. The whole day had a nostalgic and vintage feel about it.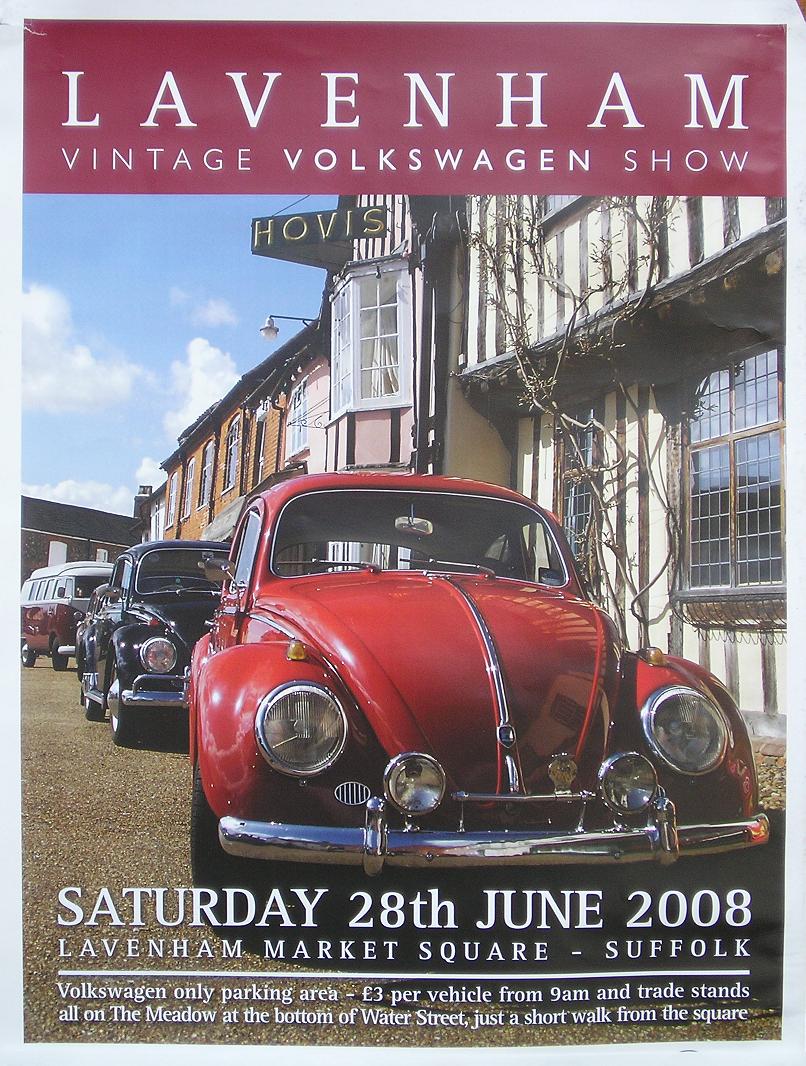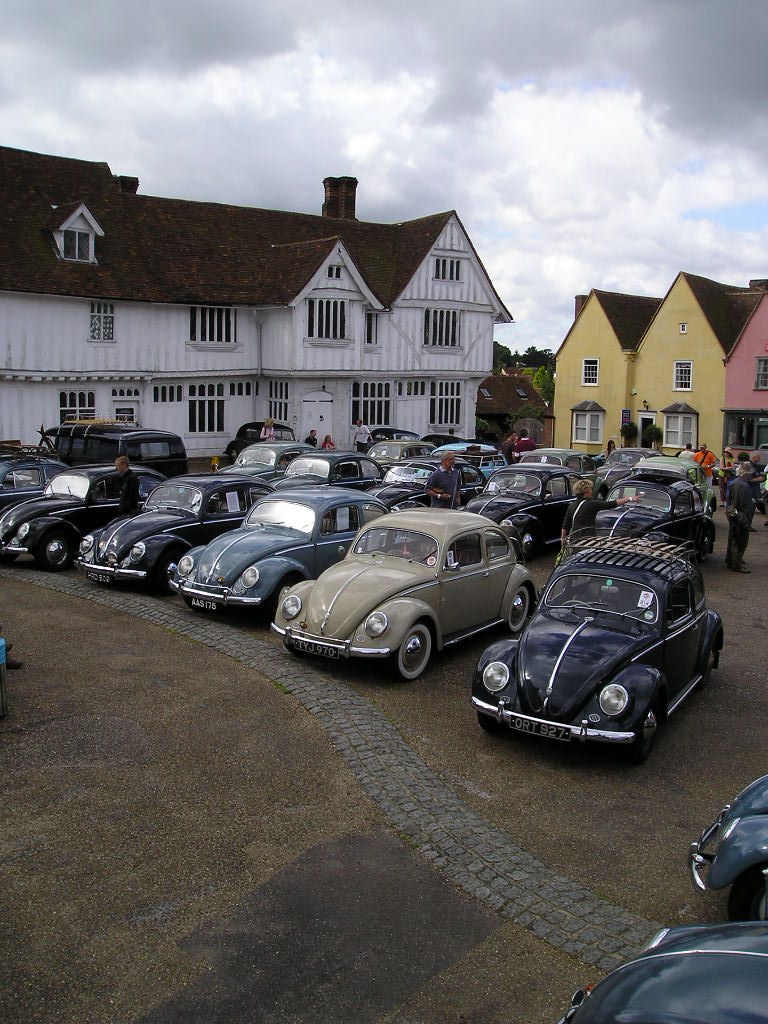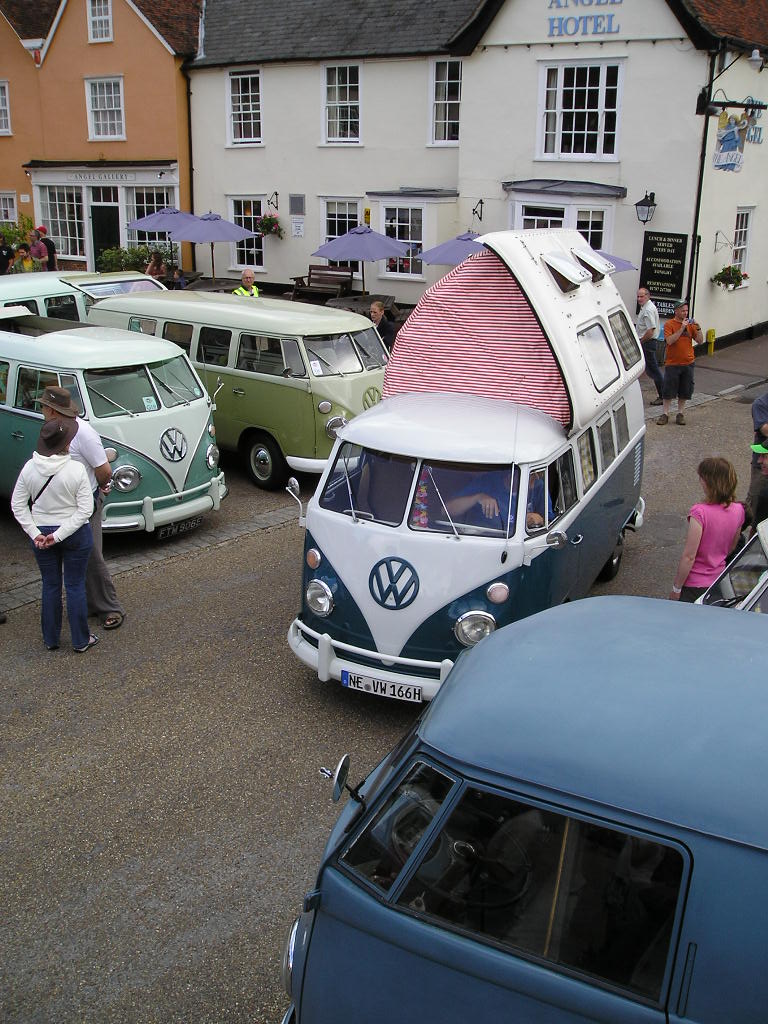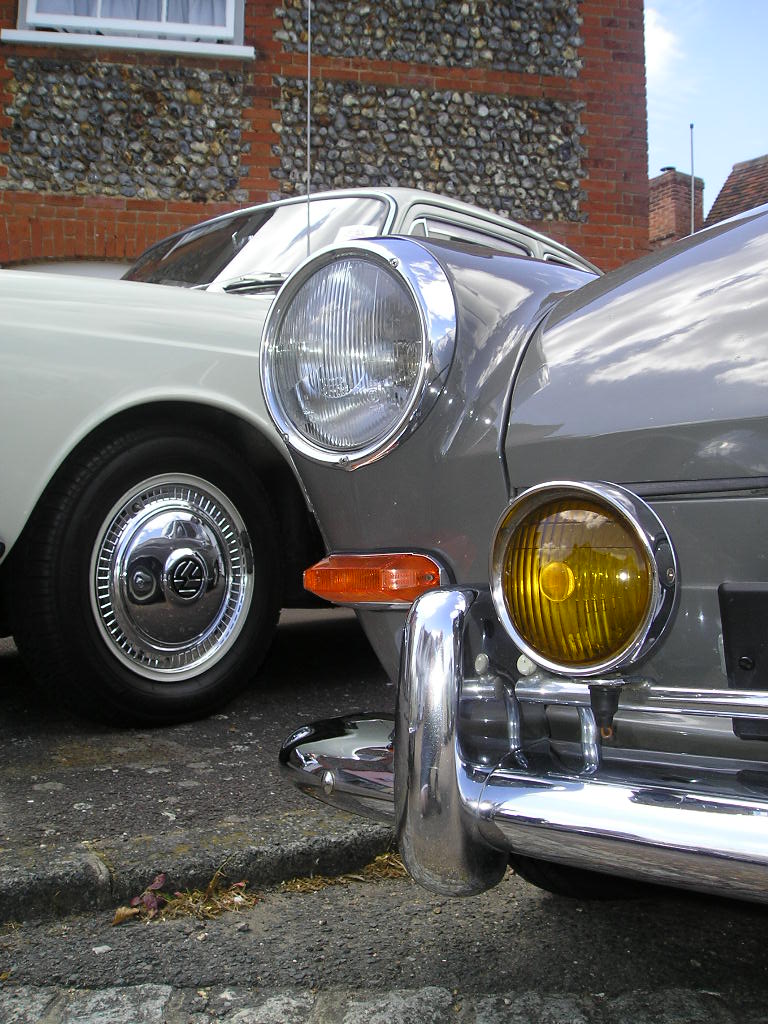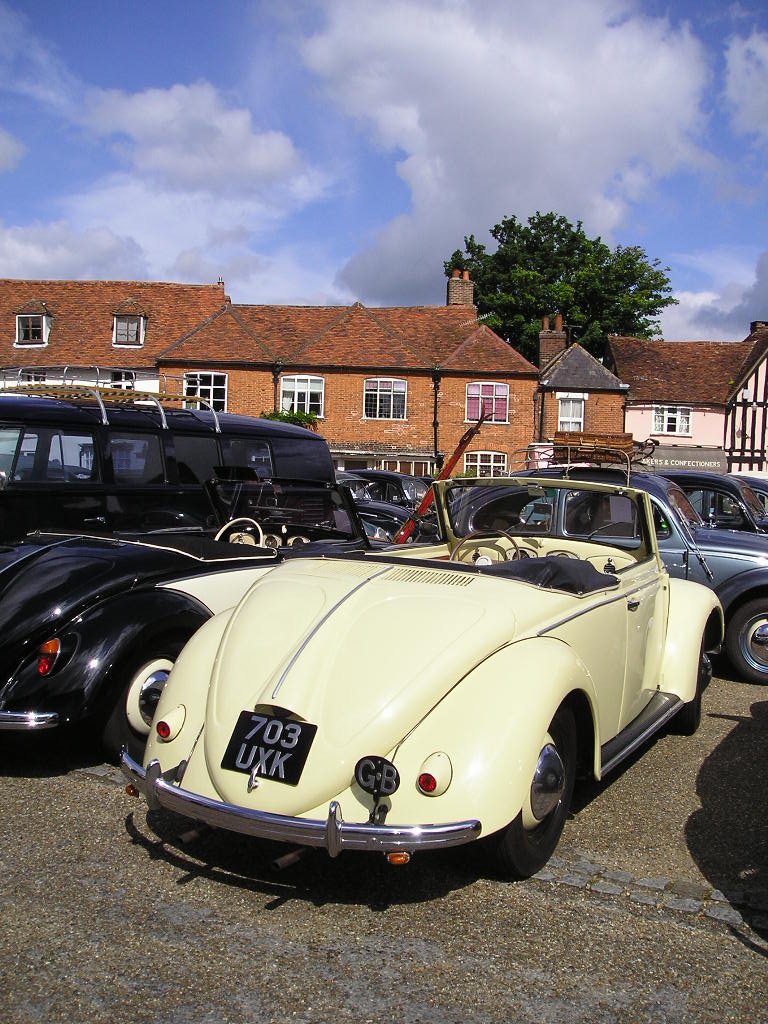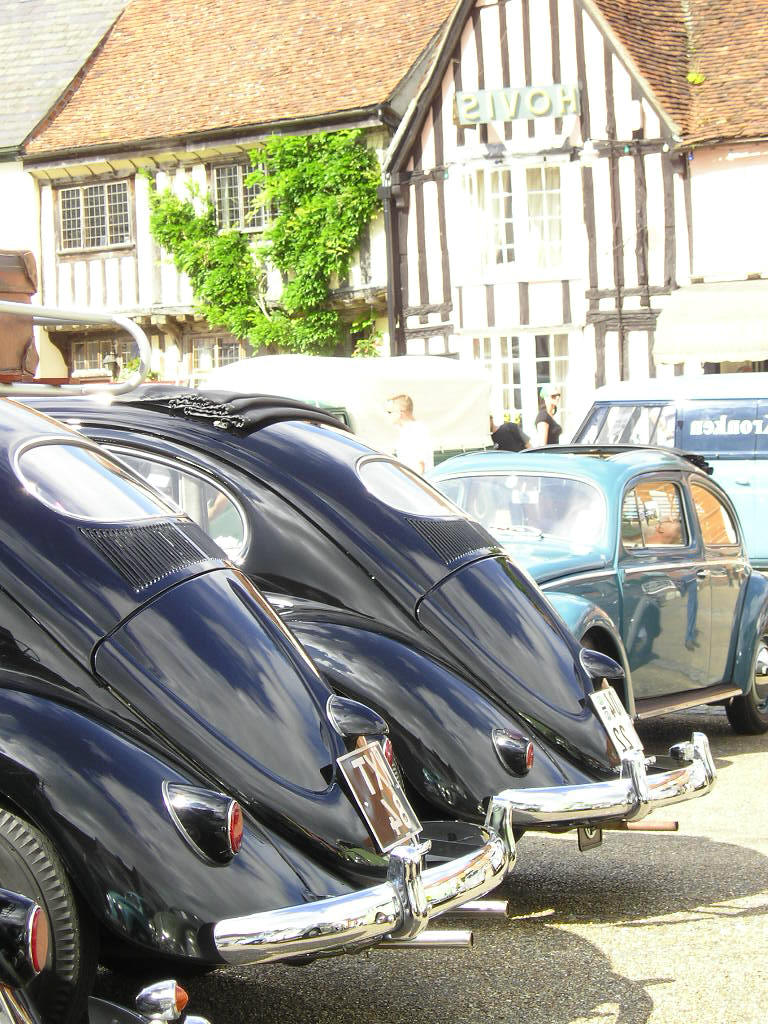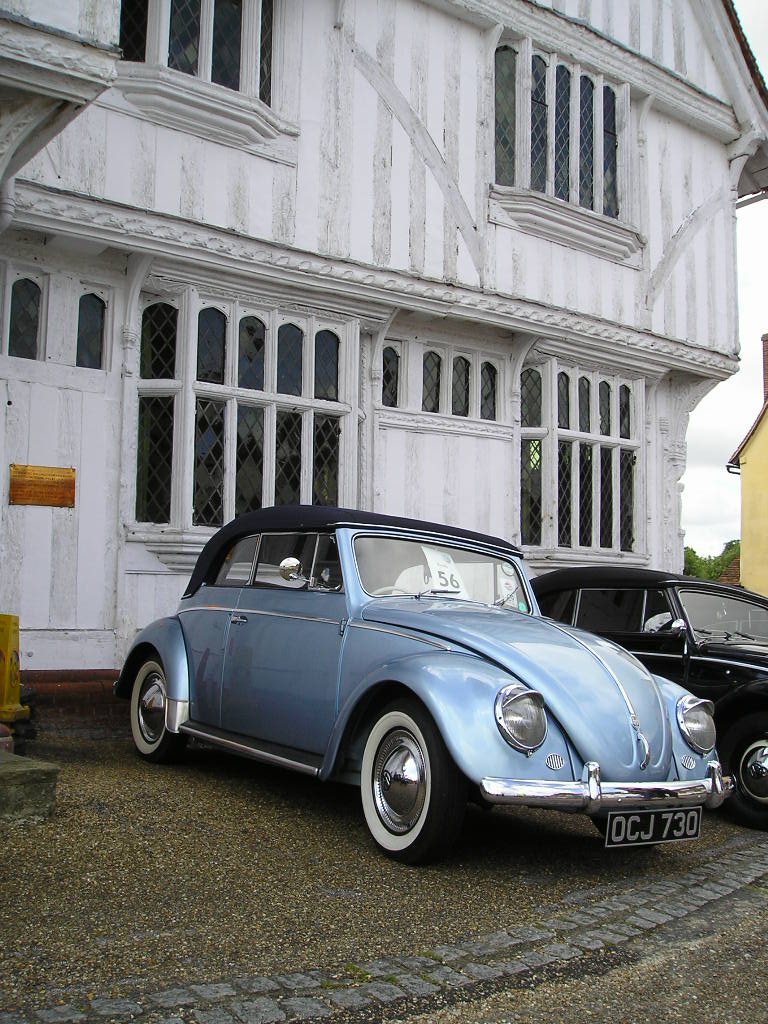 To see the Lavenham Photo Gallery......Click HERE .
( 02/05 May) Stanford Hall & SSVC 25th Anniversary
WOW.....What a fantastic weekend. The SSVC were celebrating the 25th anniversary of the club and held a mega camp over
at Victoria Farm in High Cross just 4 miles from Stanford Hall. On Sunday morning about 190 buses took part in one of the
worlds biggest splitscreen convoys ever held and drove over to the Stanford Hall Show. Upon arrival at Stanford, the convoy
drove thro the centre of the showground and parked up around the hall itself. What a unbelievable view!!!!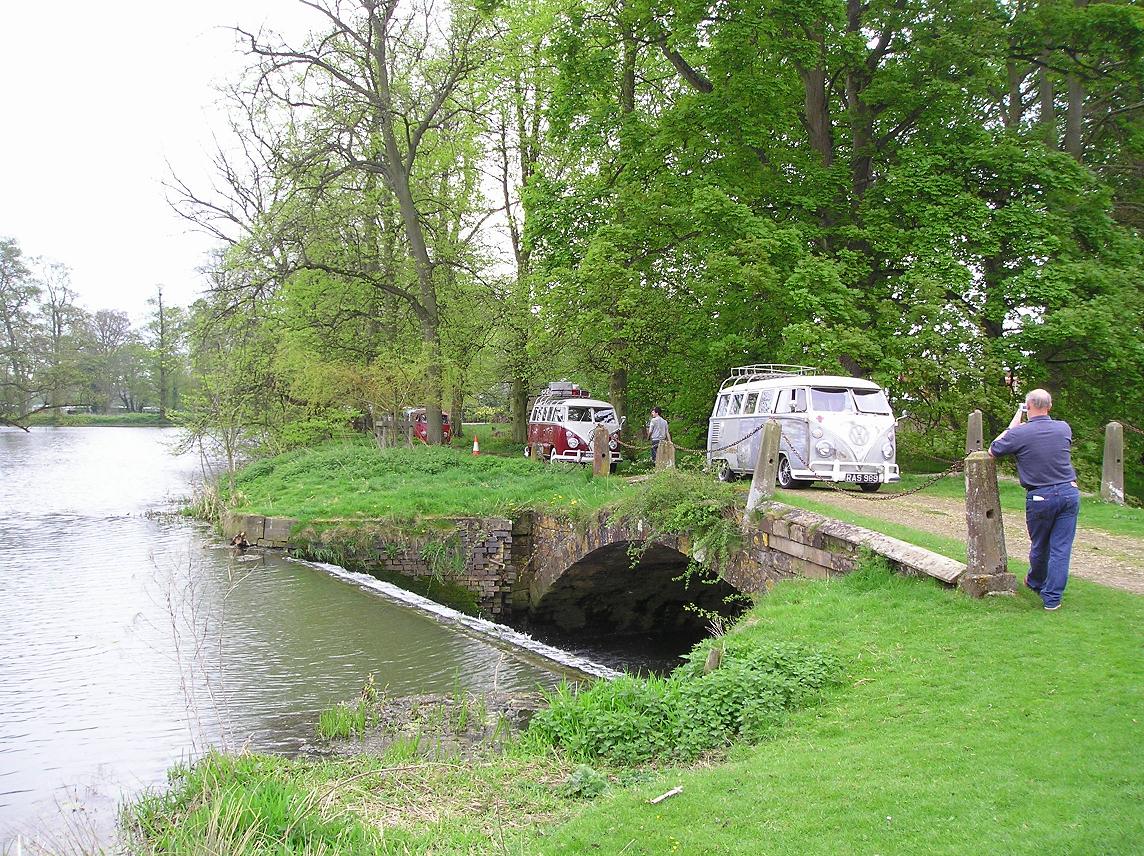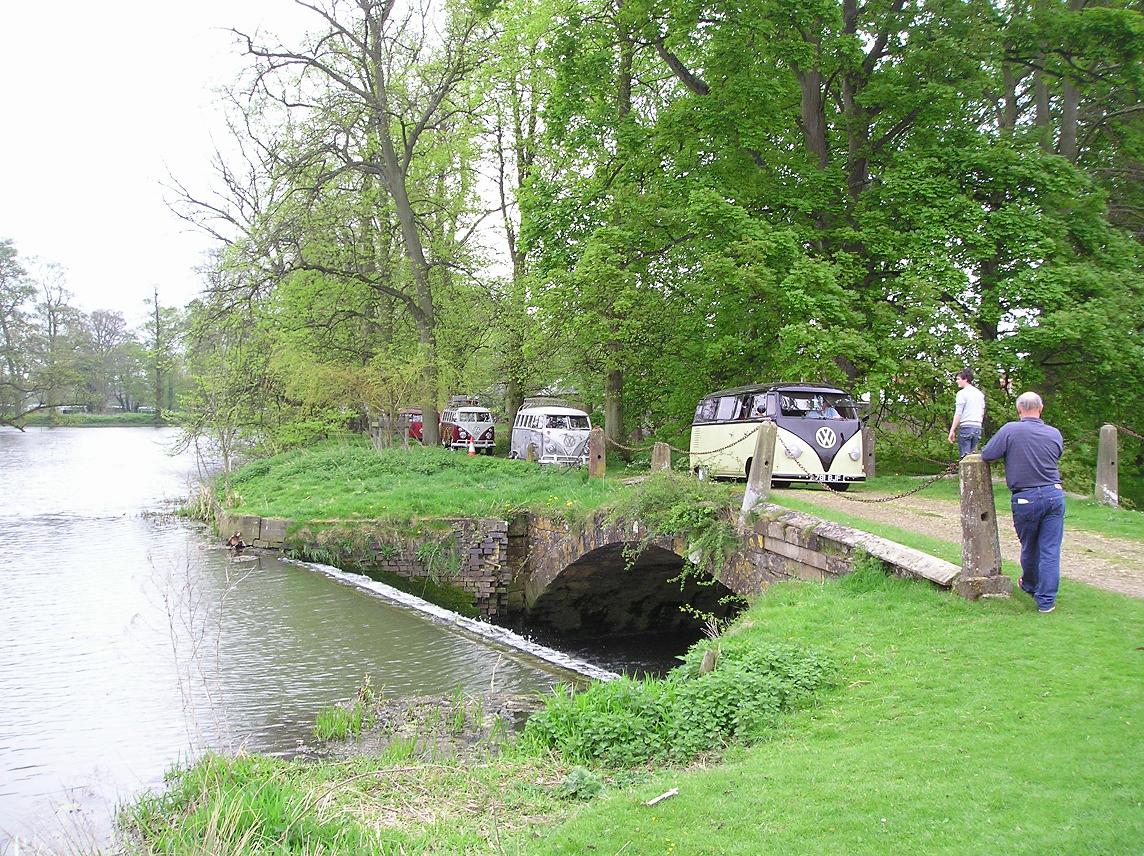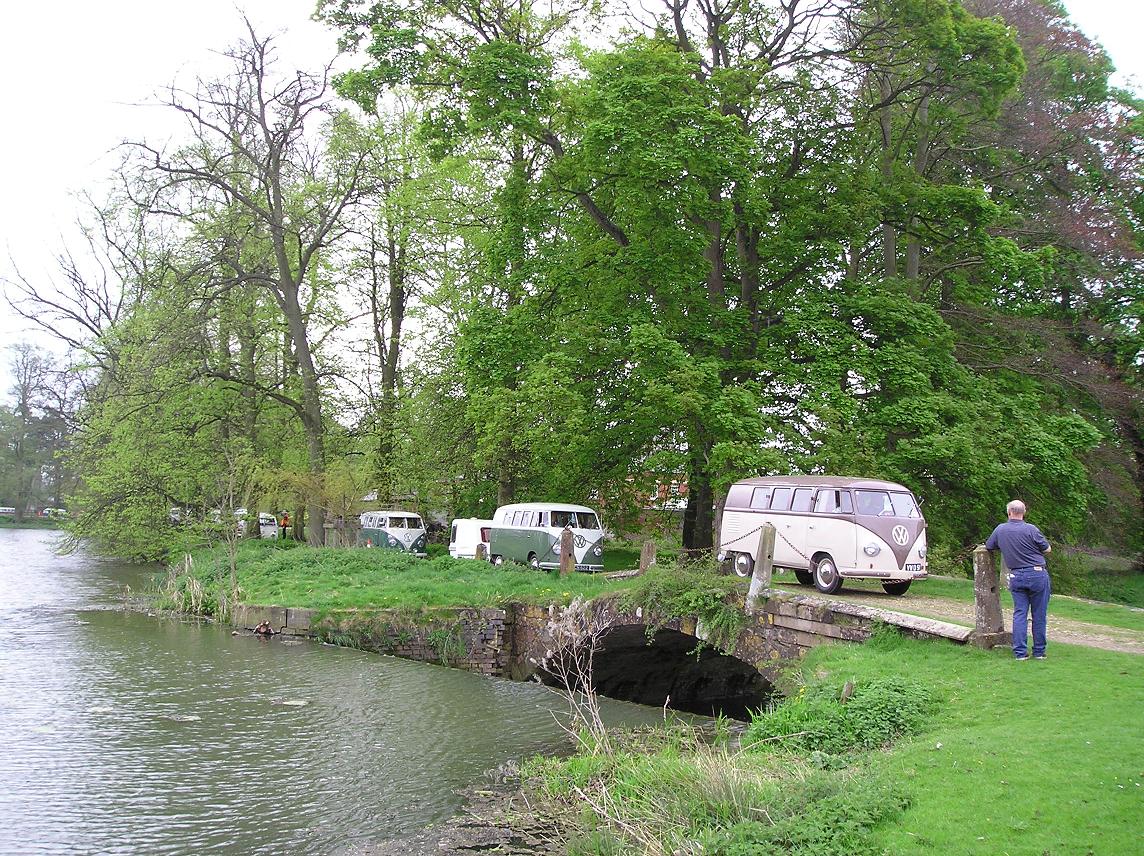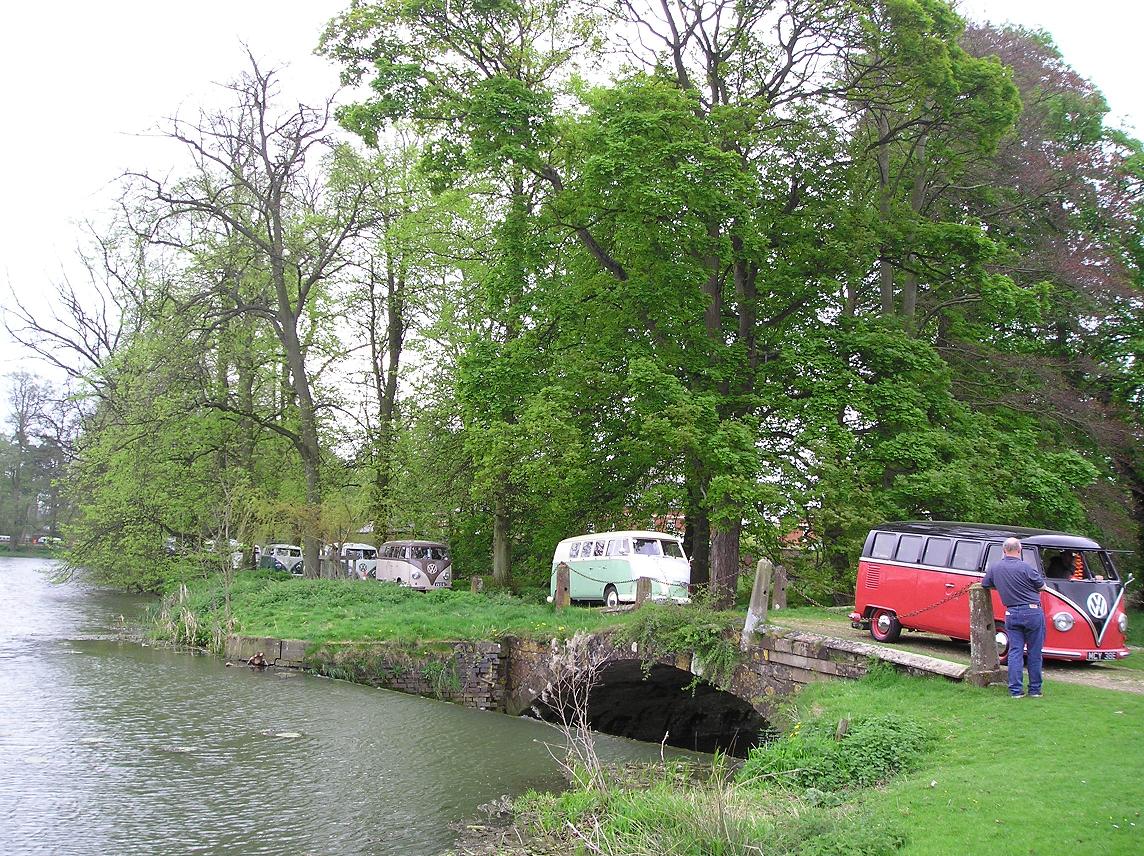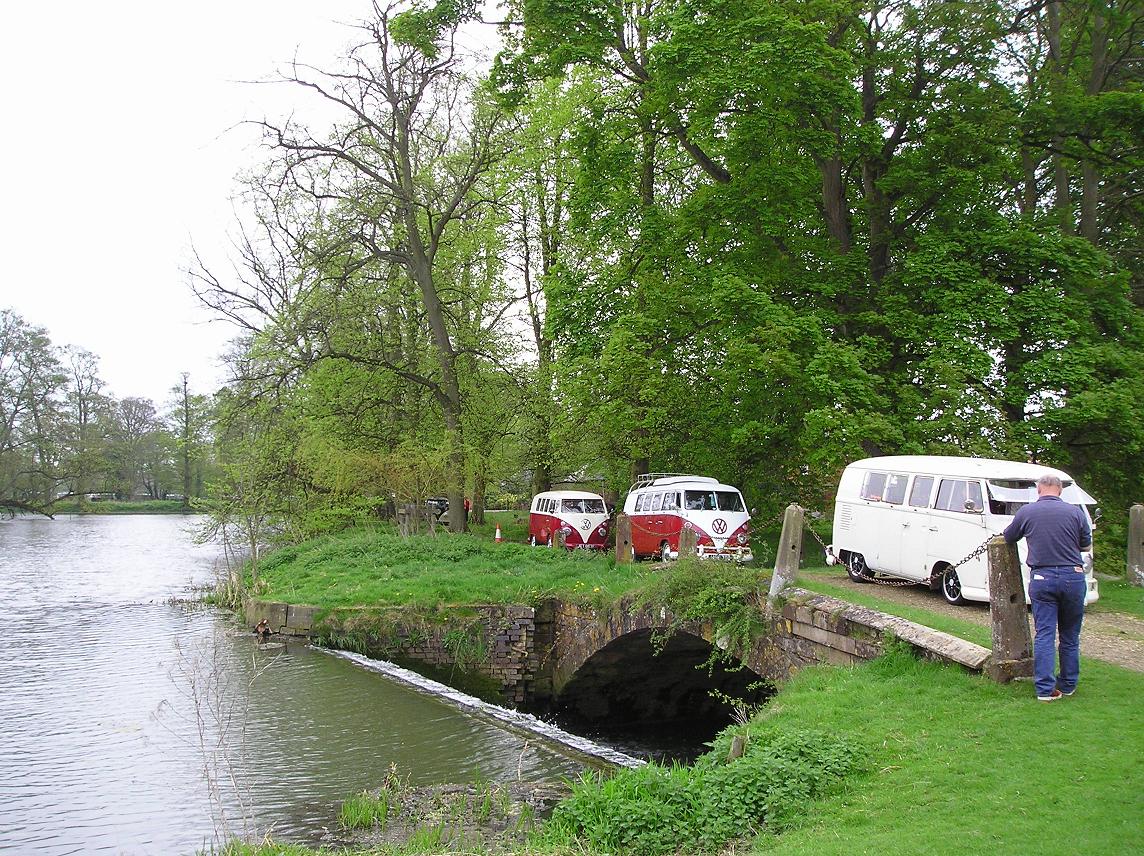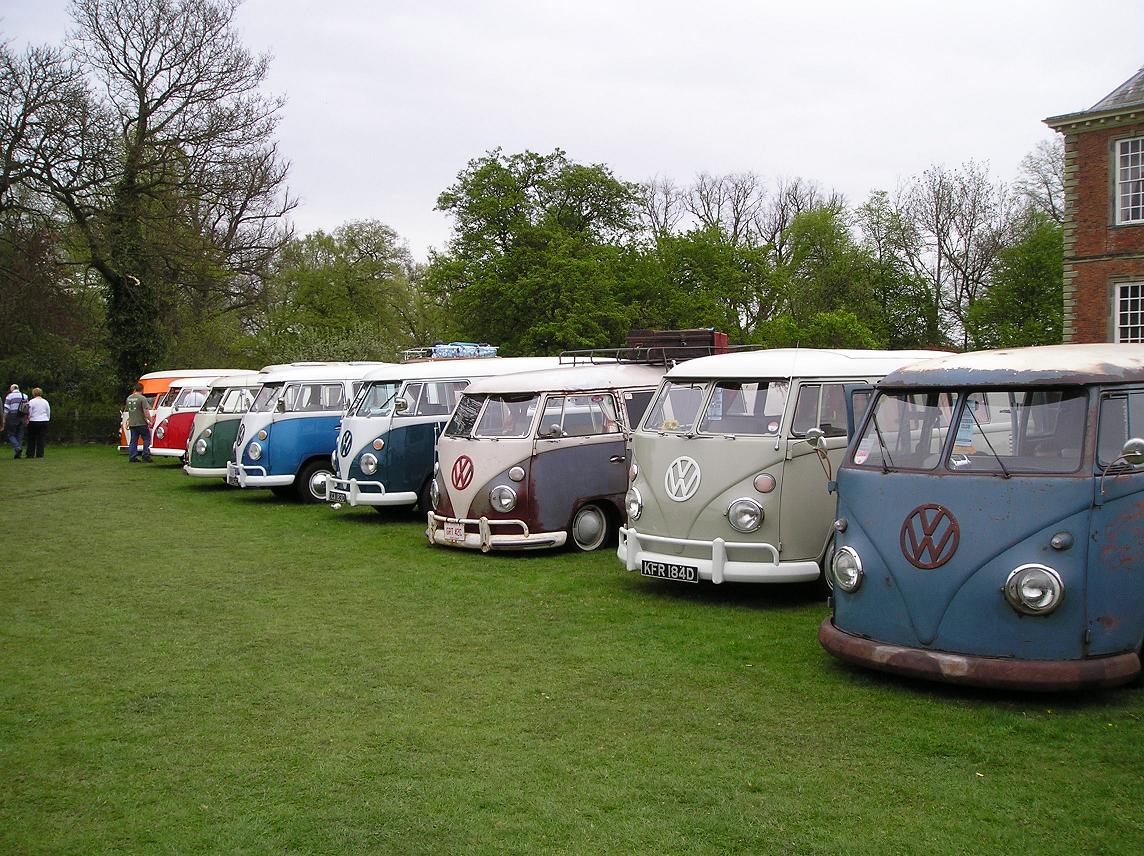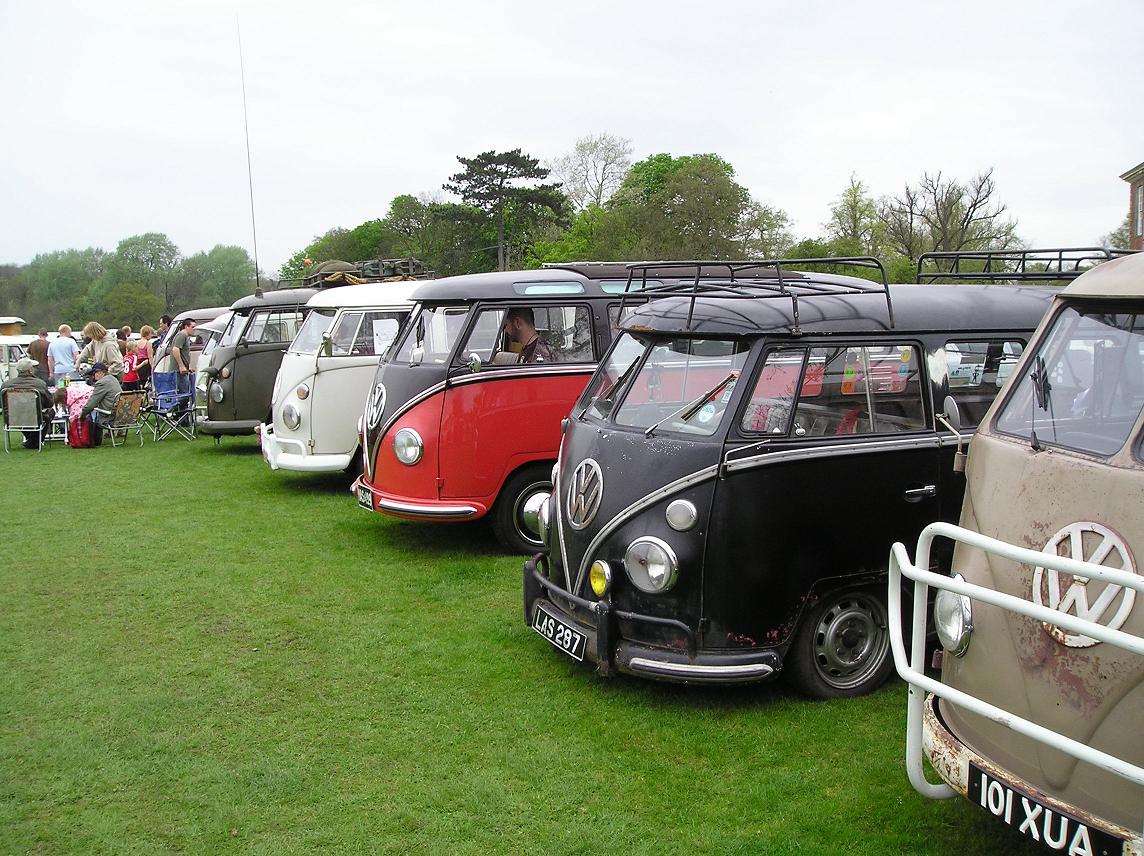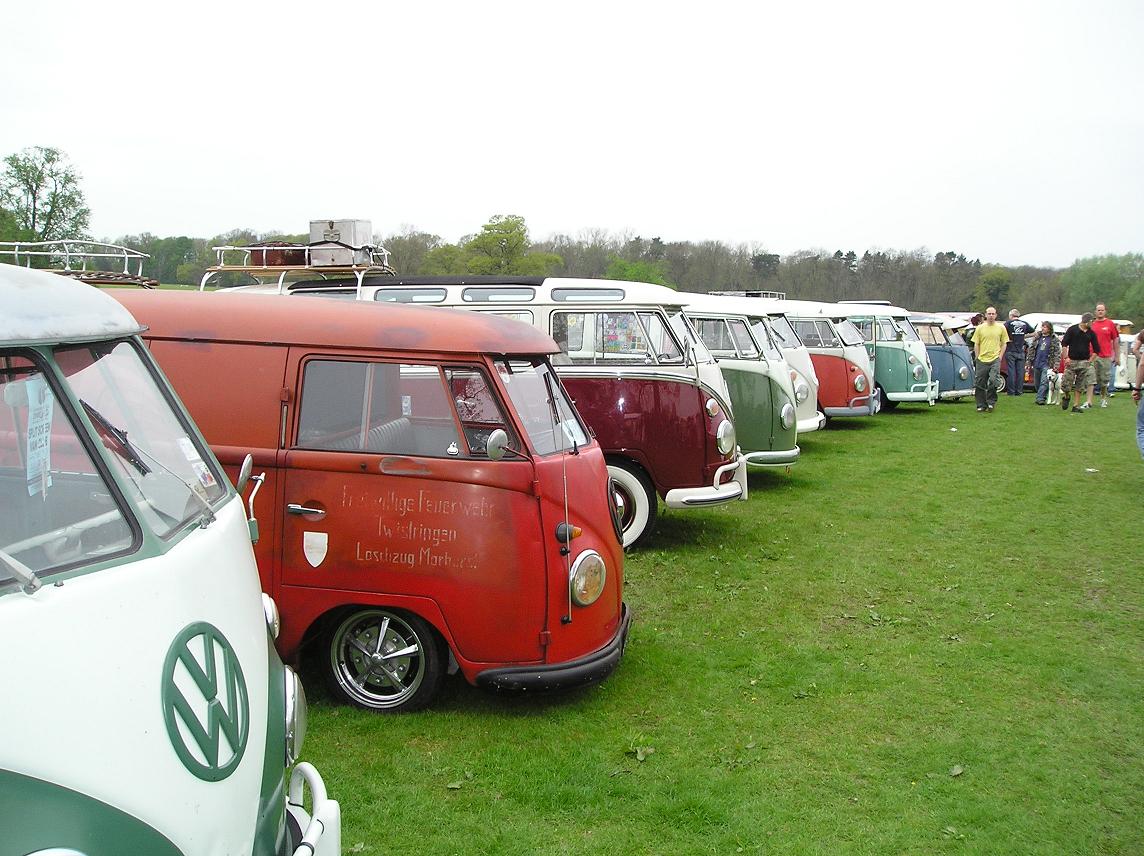 Good weather all weekend with only a few spits of rain in the afternoon. Loads of new beetles on display and other models.
Loads of vehicles up for sale and tons of traders too. I even managed to get myself some pieces. In Class 10 (splitscreen) of
the Concour's, there was a little bit of trouble, as the score sheets hadn't been counted correctly, confusion and disappointment
for some, and surprise and confusion for others. One score sheet was miscounted by over 30points !!!!!! In the end of the day
all scores were counted right and things were sorted. A new fad happening at the show was to be peeling your paintwork off.
Some people were picking at the paint while others were scrubbing door panels with nitro Morse !!!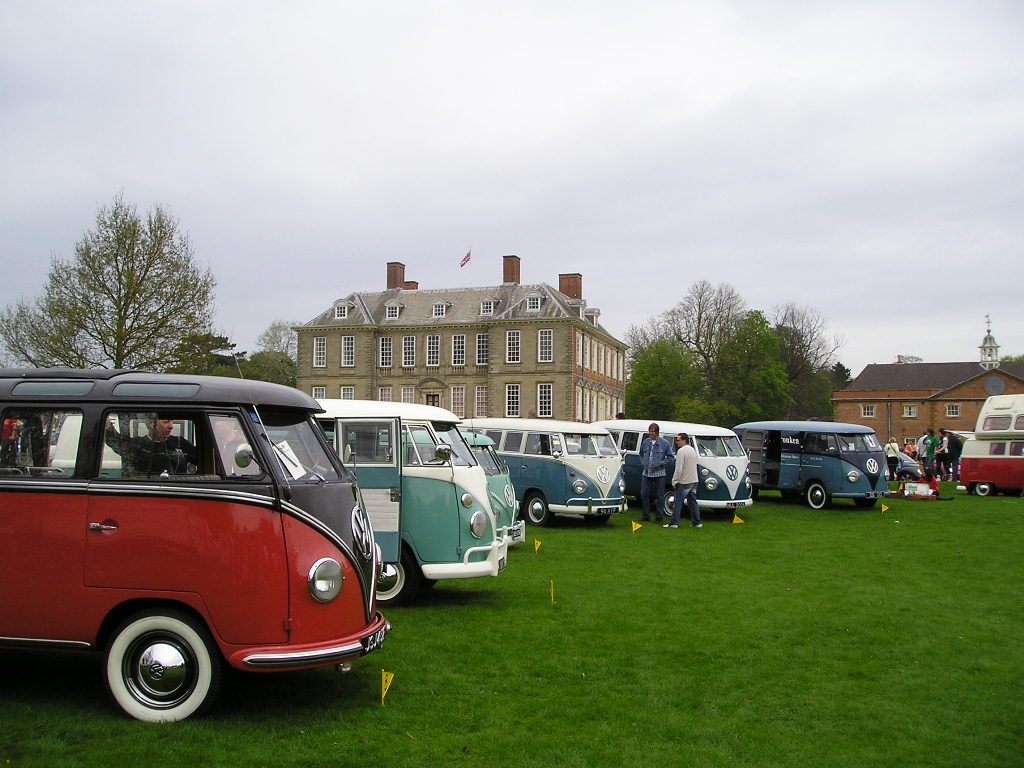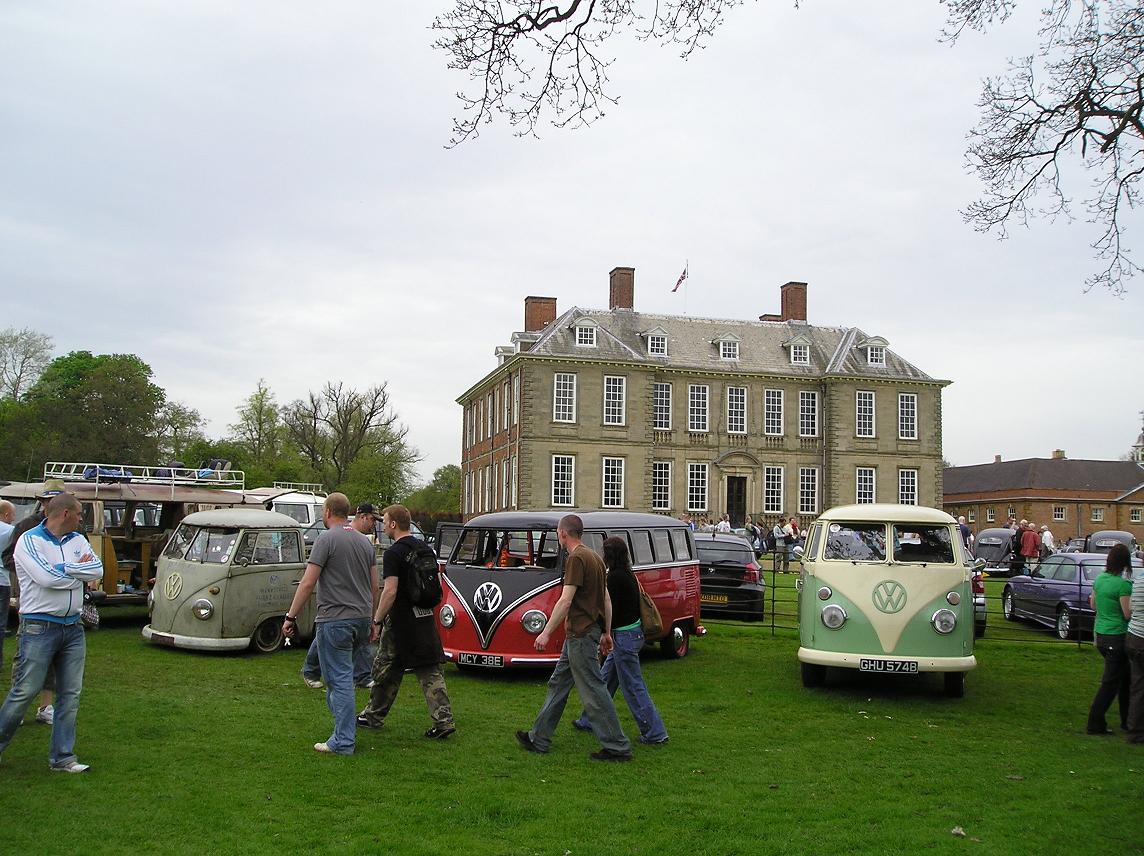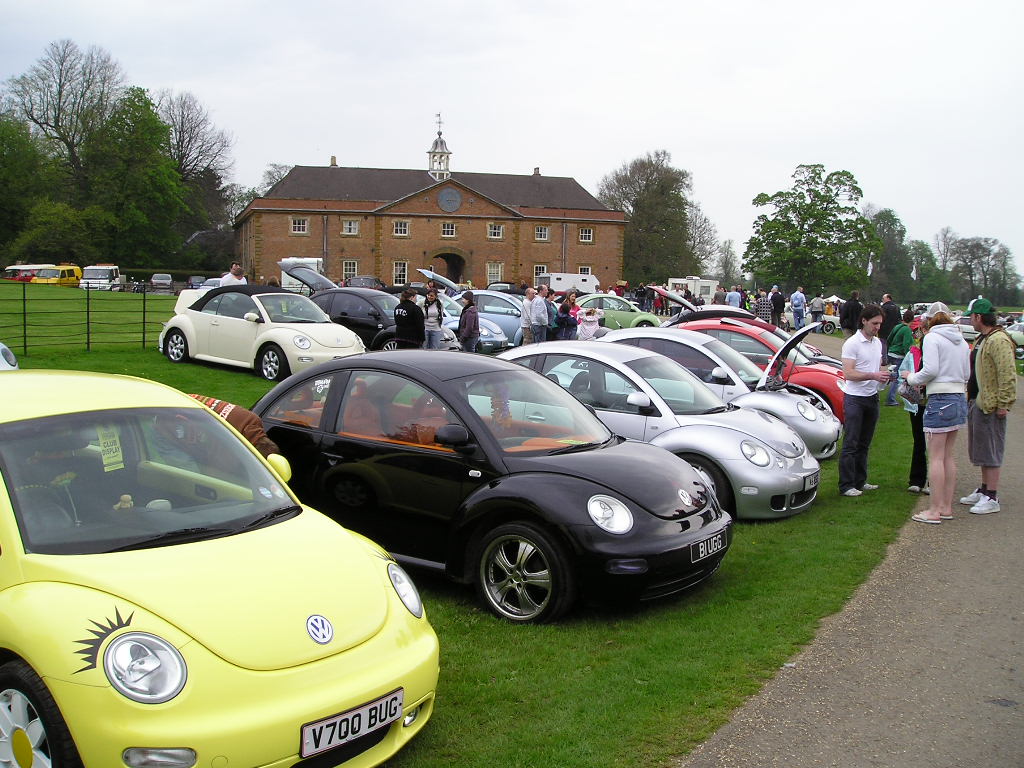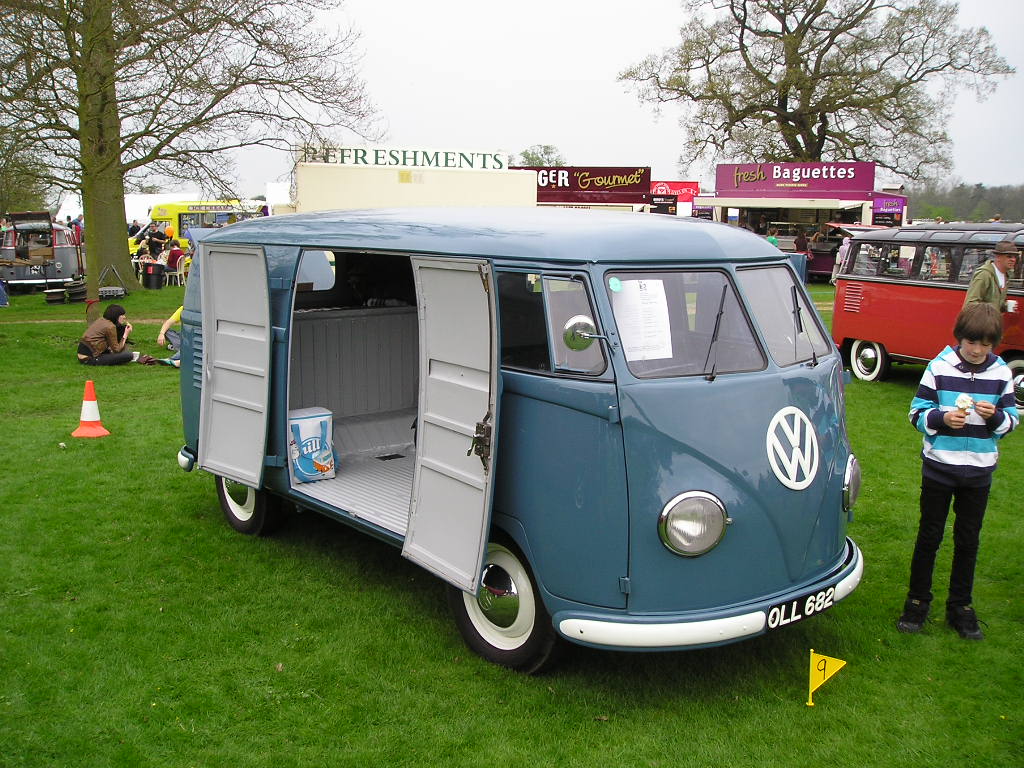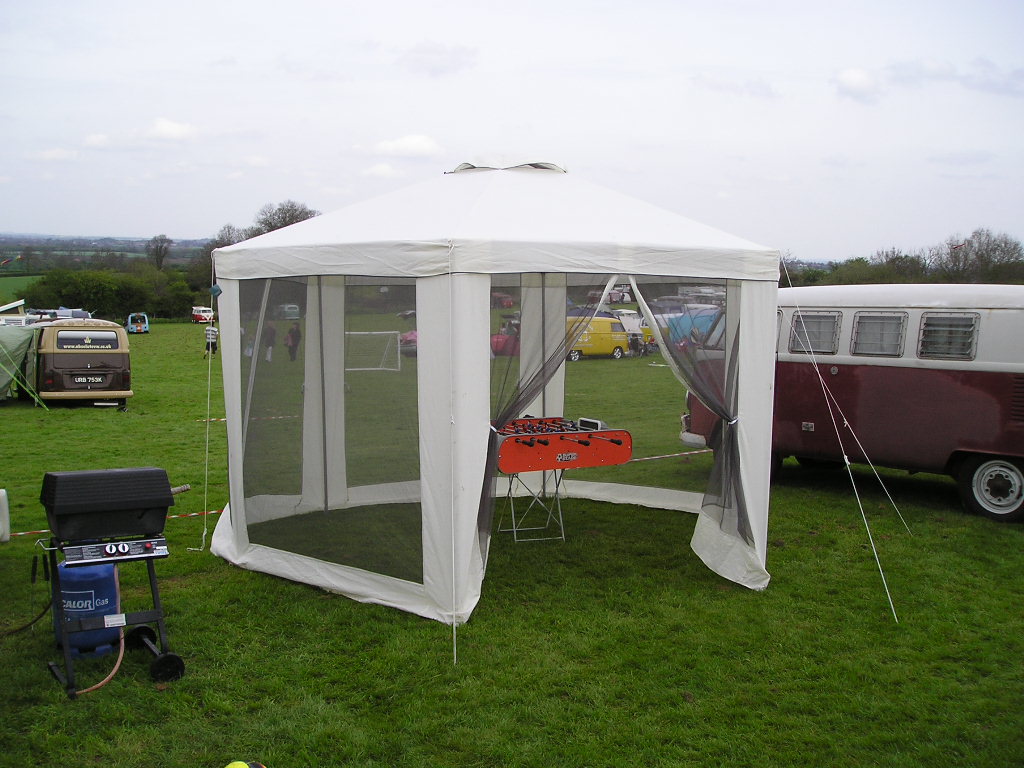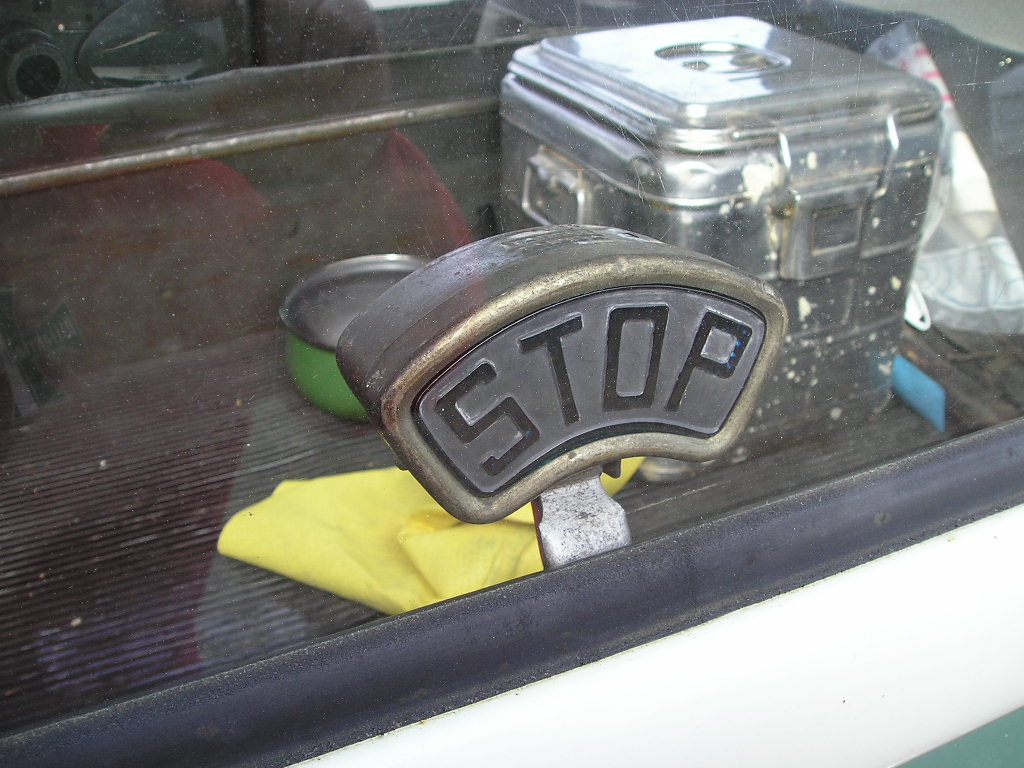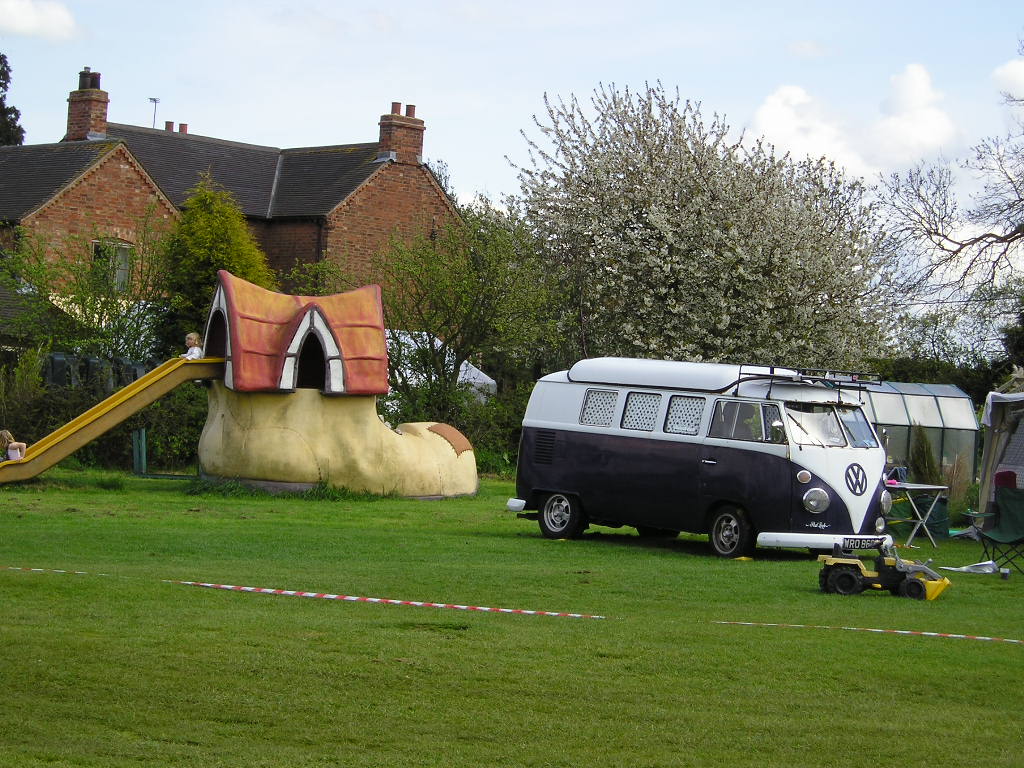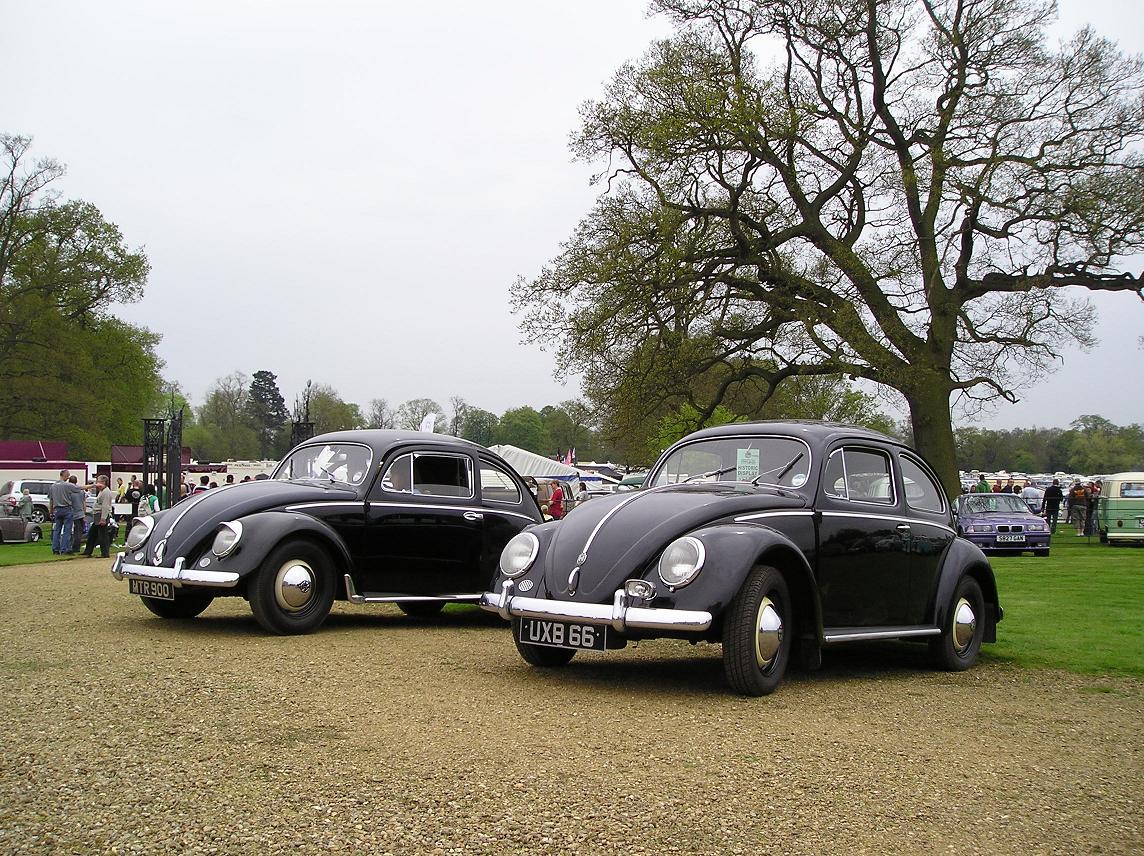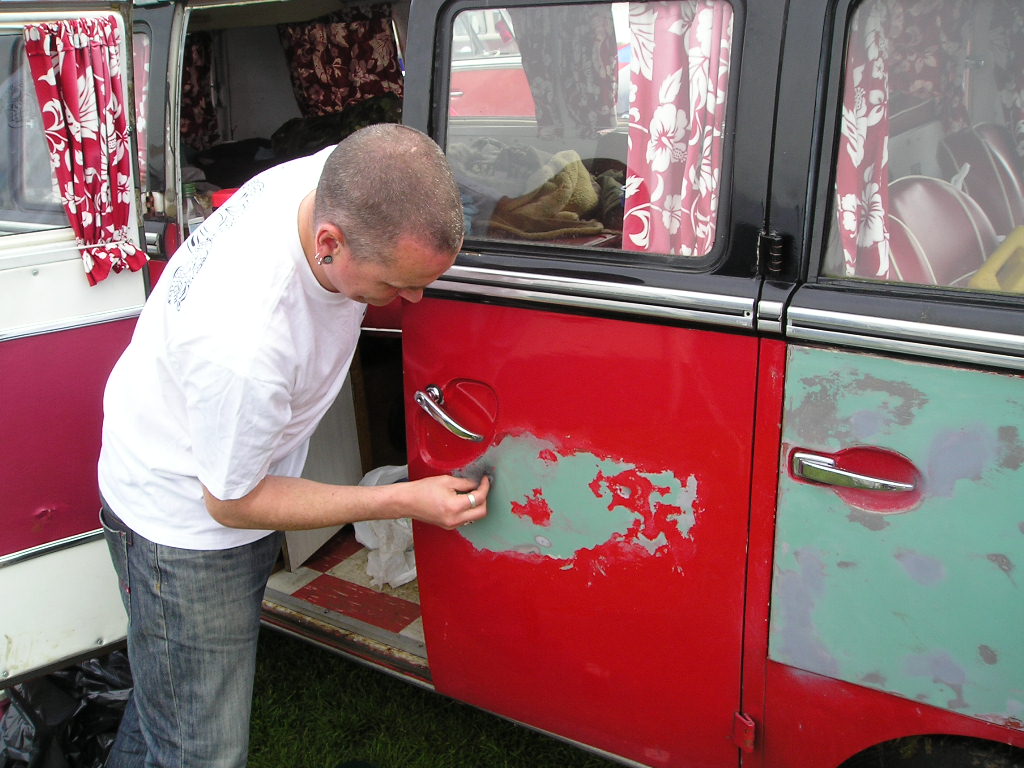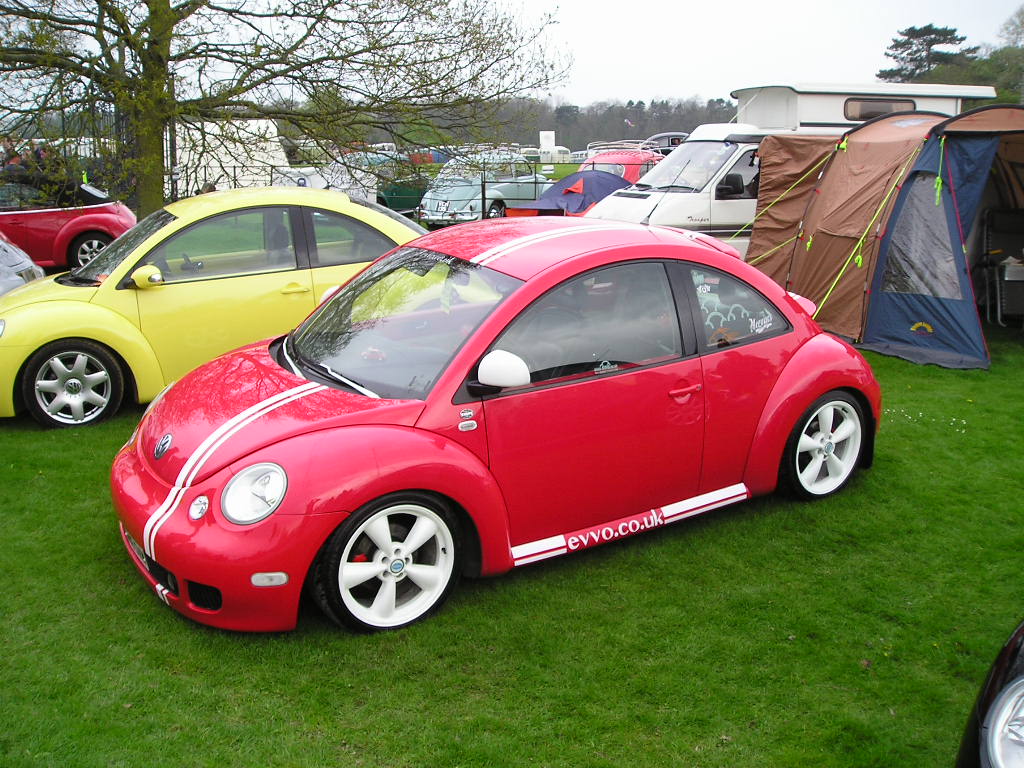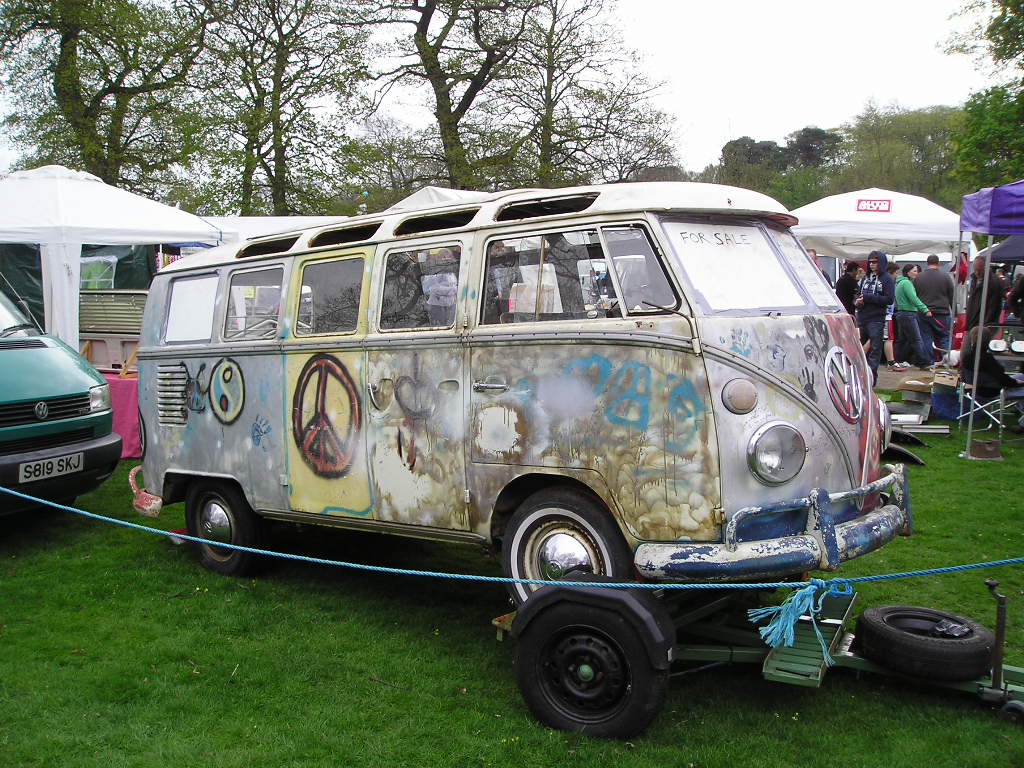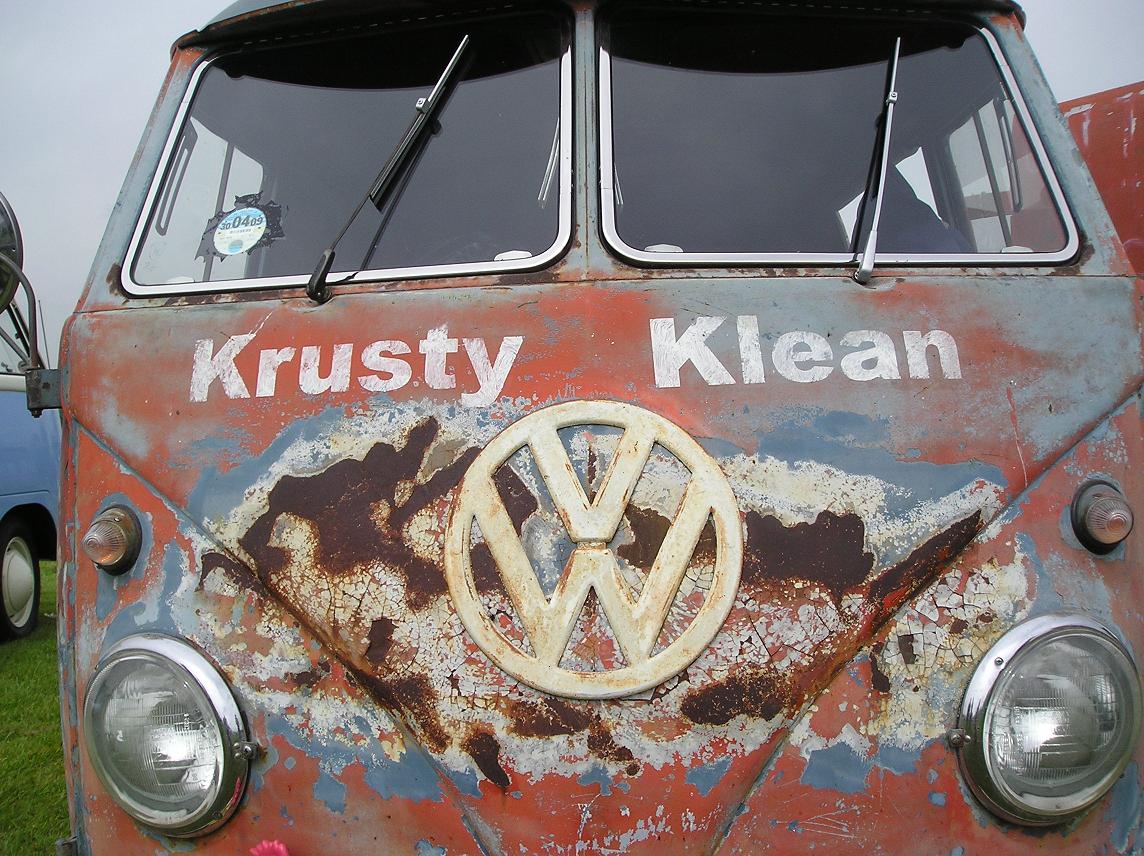 I saw loads of different cars and other bolt on goodies, from extra large mirrors to bike racks on a single cab. Also pinstripes
were plentiful, accessories are really making a statement on cars these days, and i for one love it.
I'm also happy to see that whitewall and whitebanded tyres are on the increase, you either love em or hate em.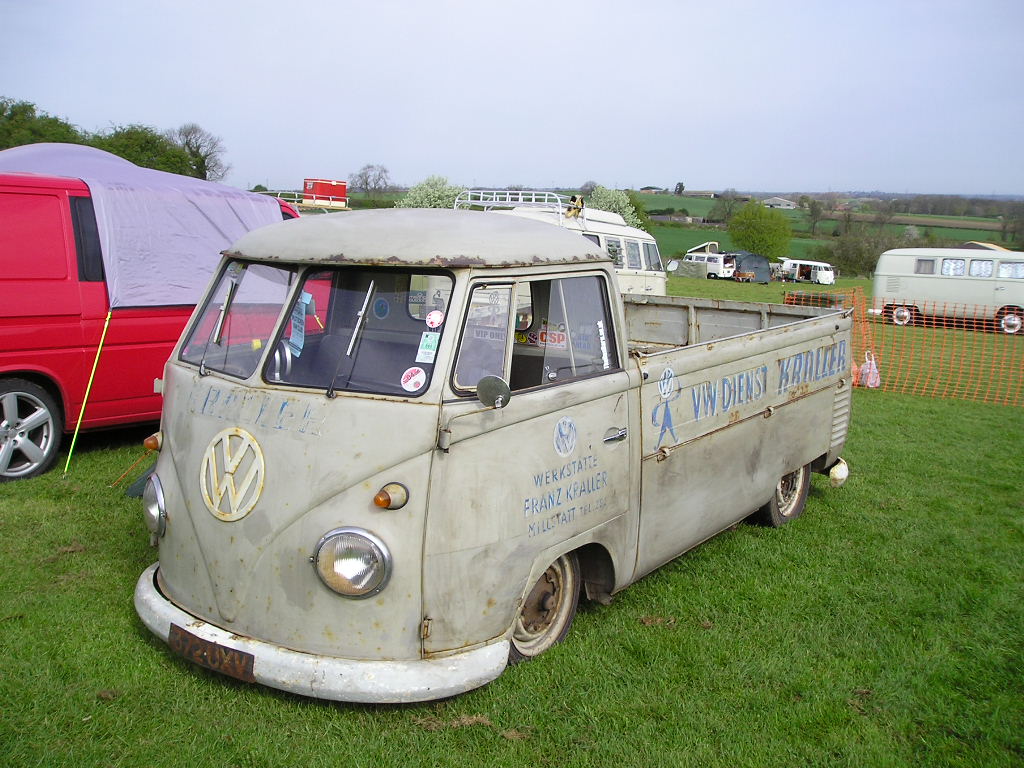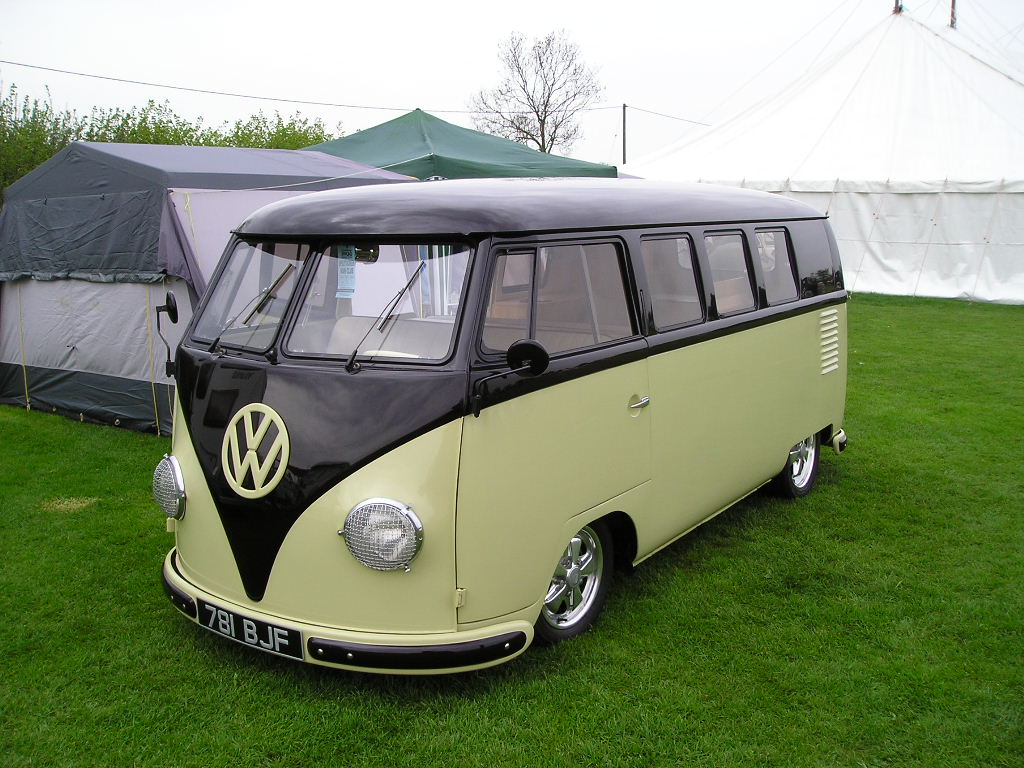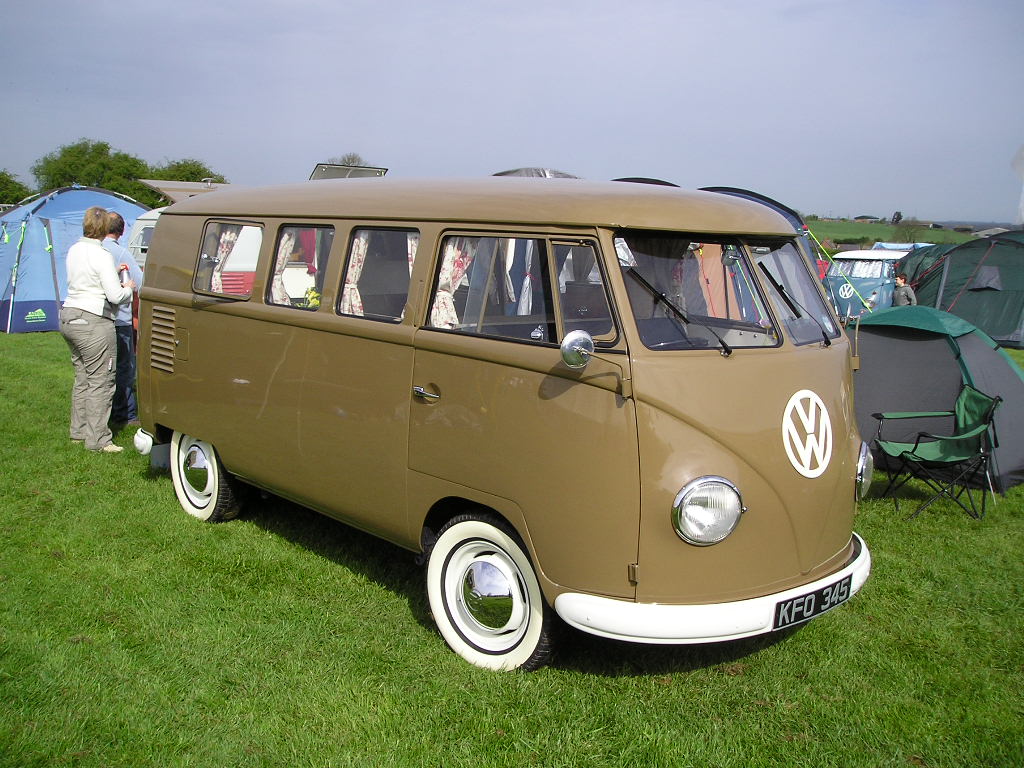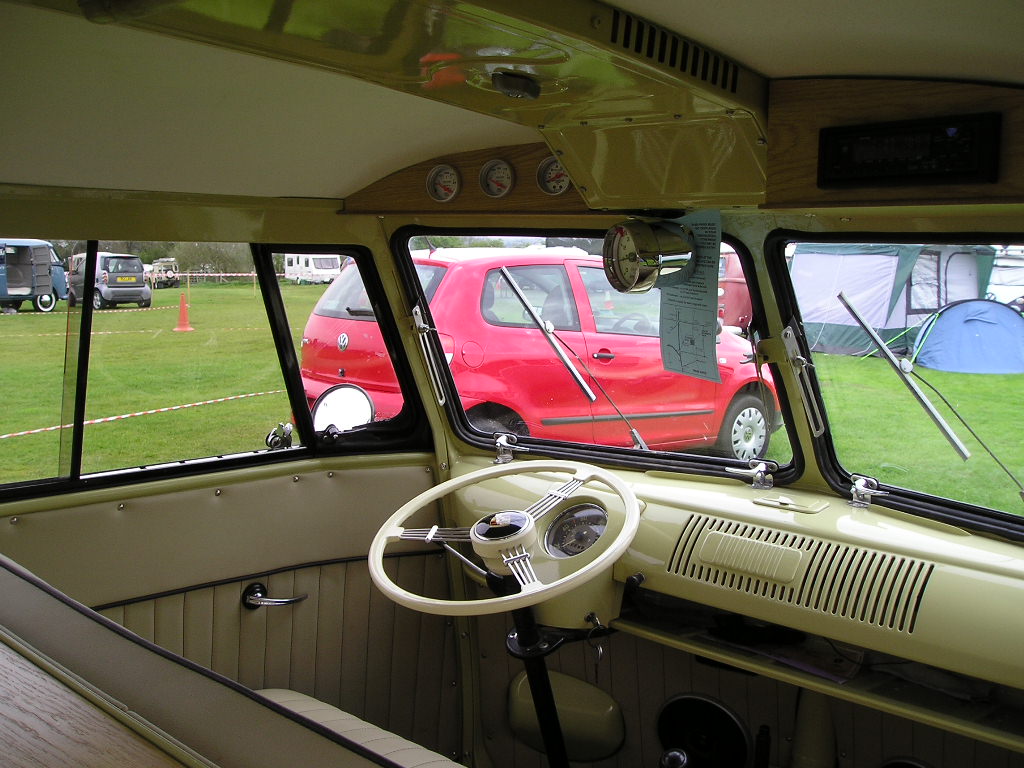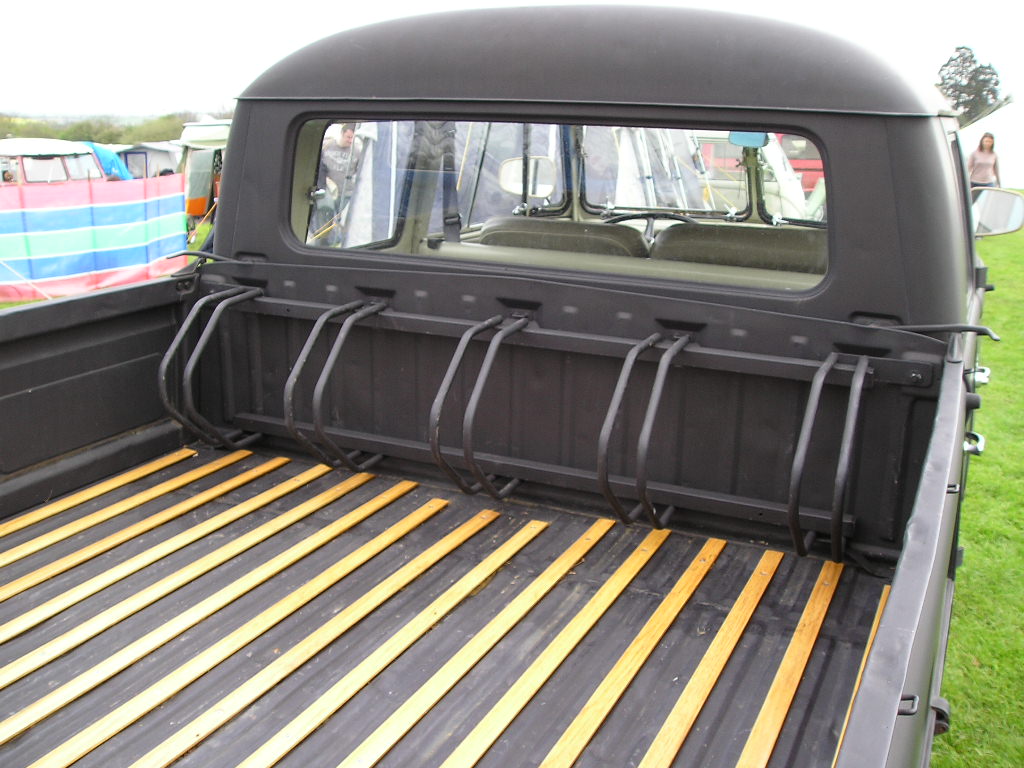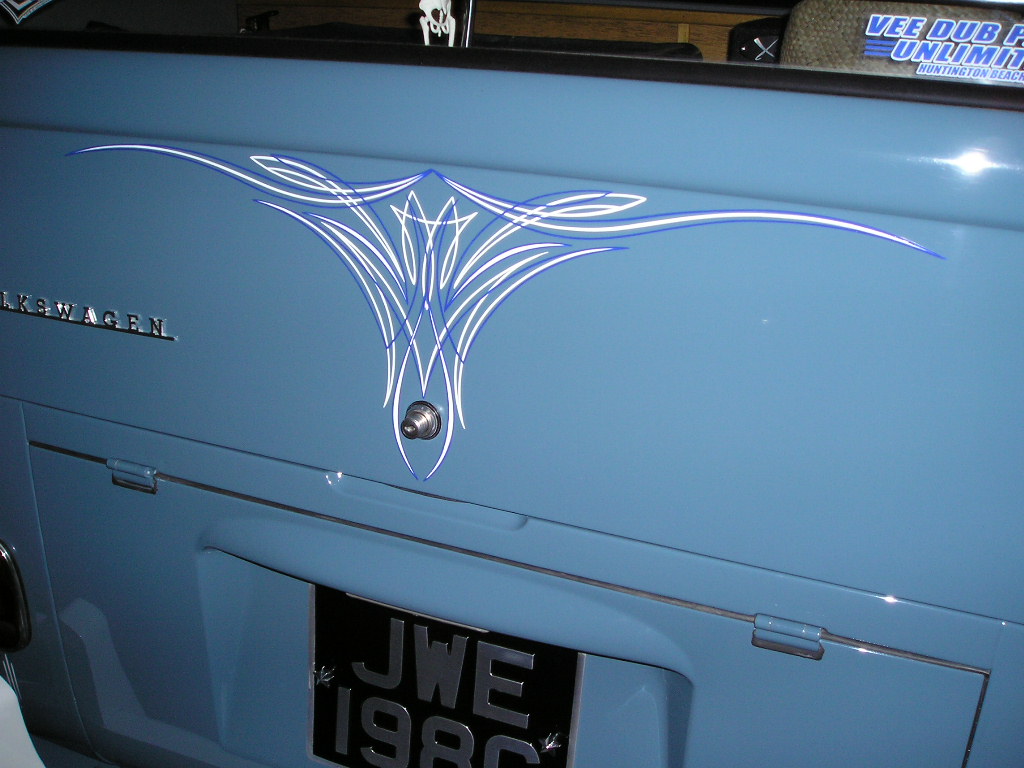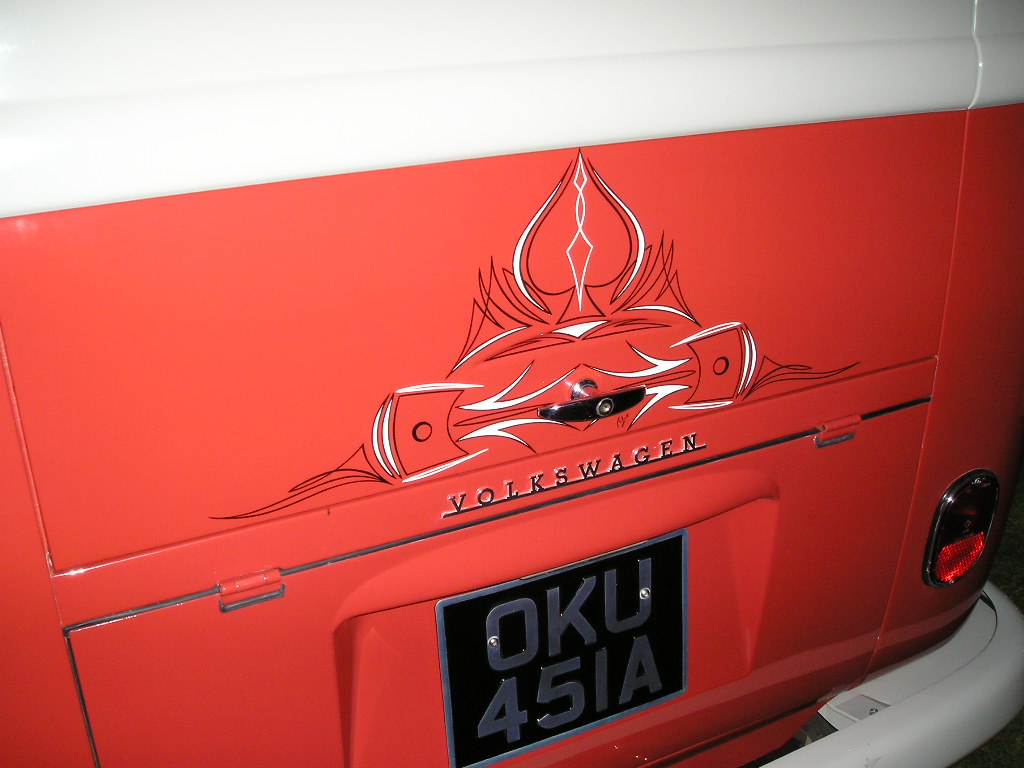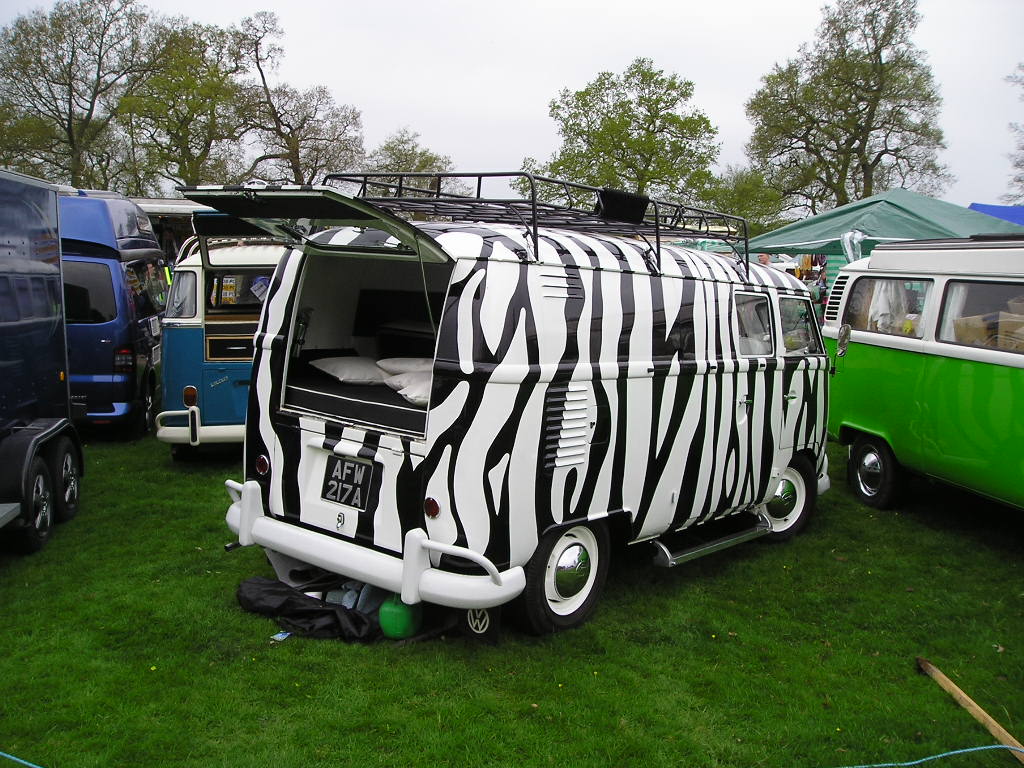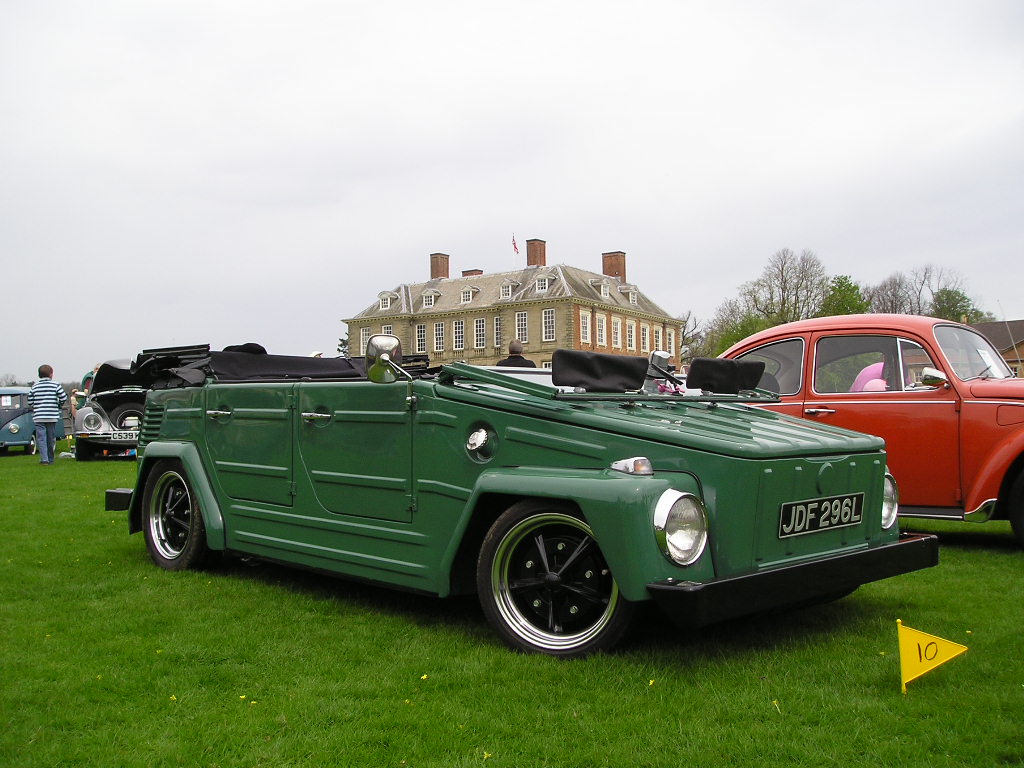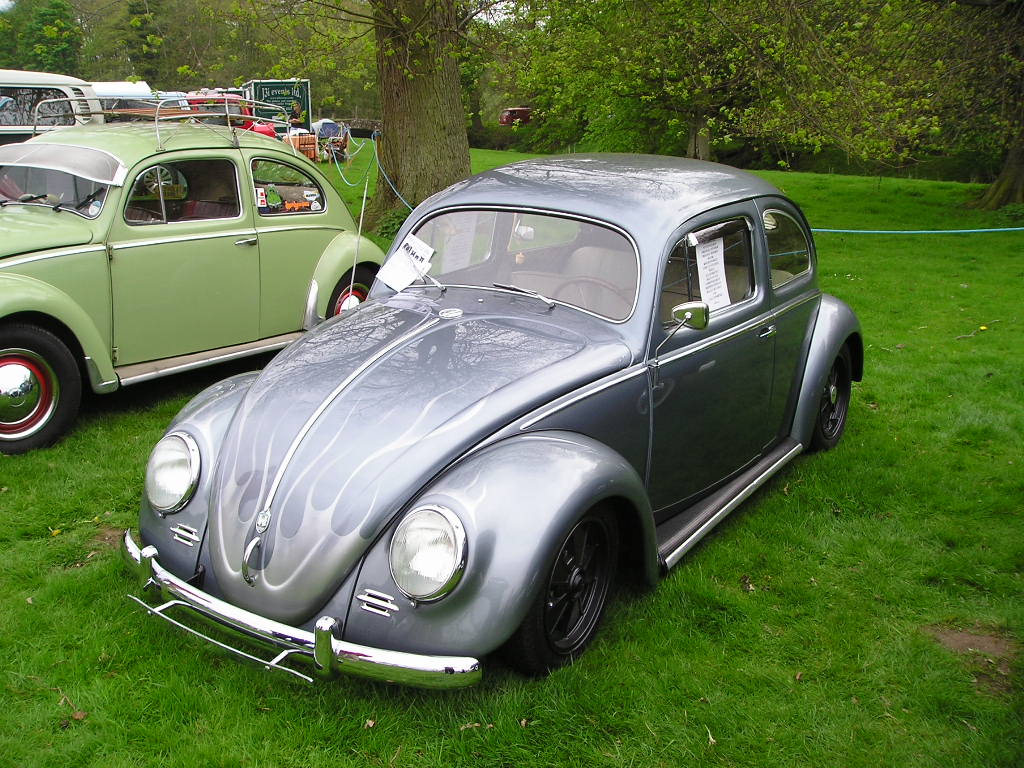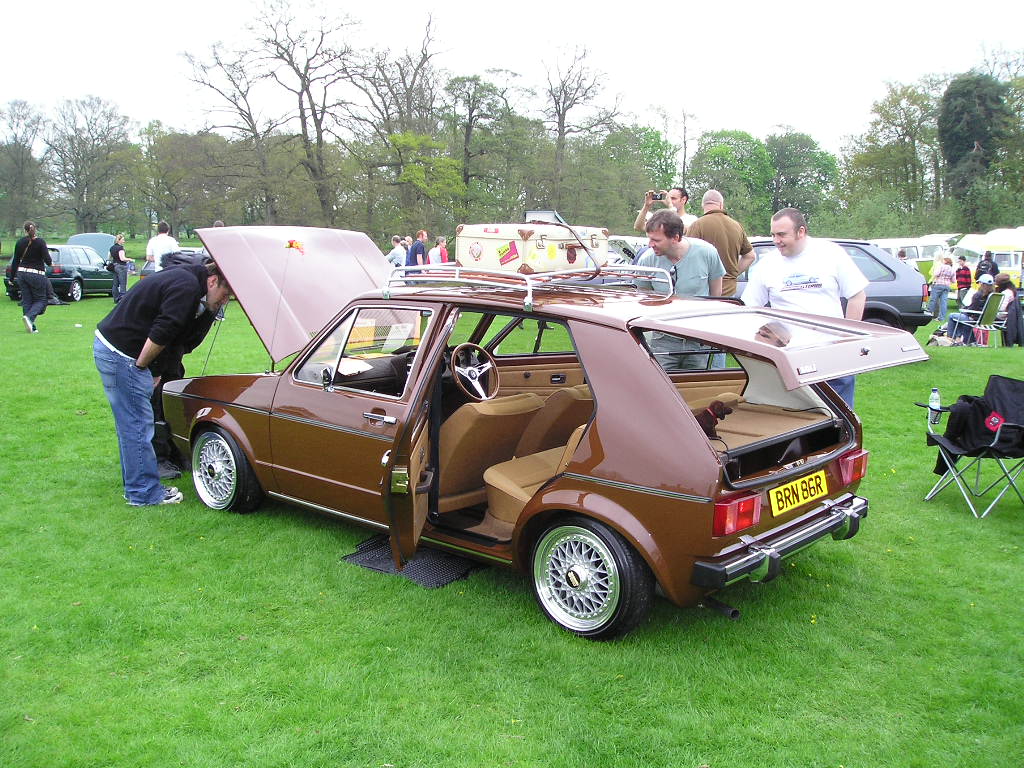 A stunning Mark1 Golf in Chocolate brown was one of my best of shows, brown is definitely the new colour this year.
What can i say except that shows just seem to get better and better. Top quality show winning motors, good work everyone.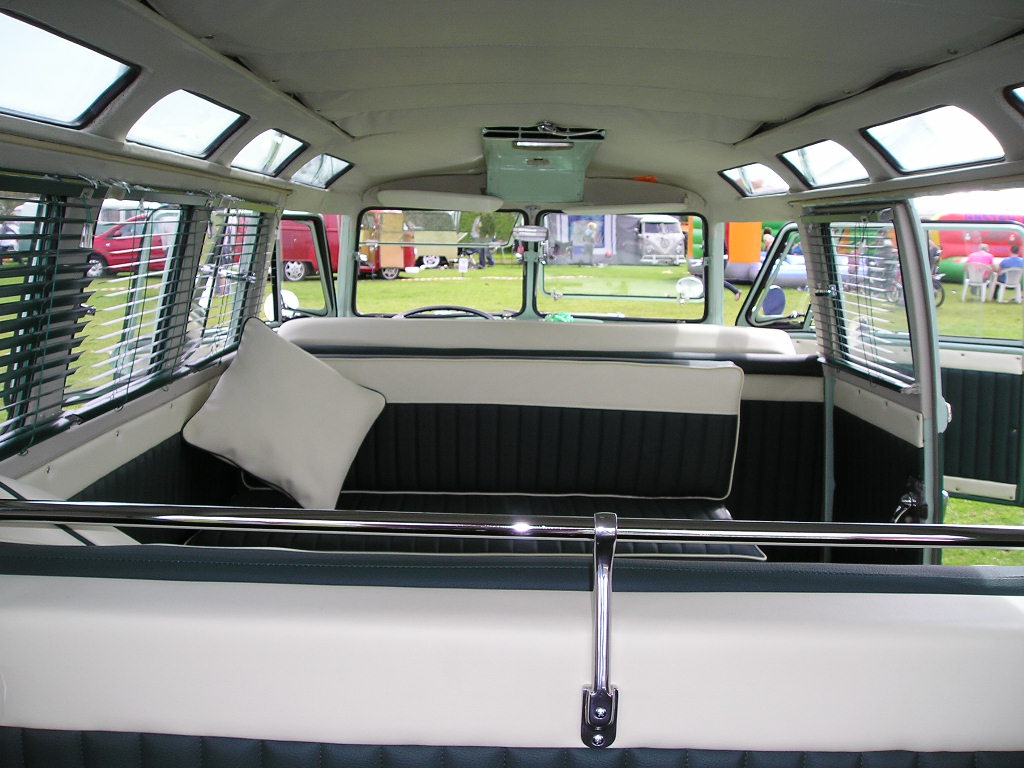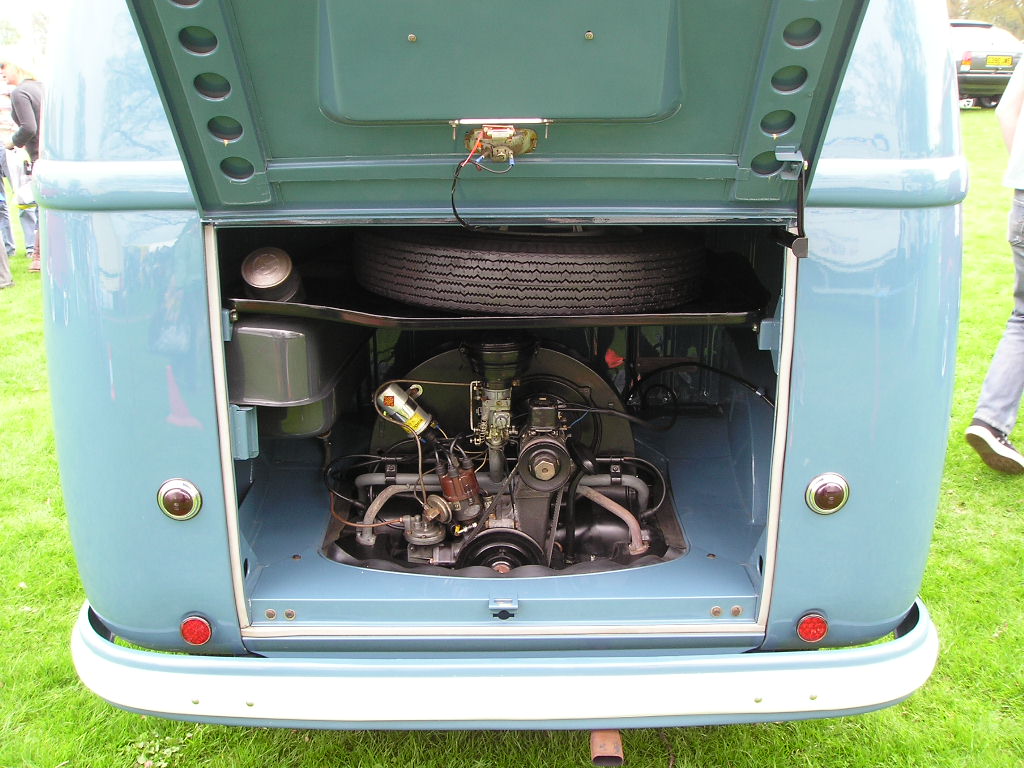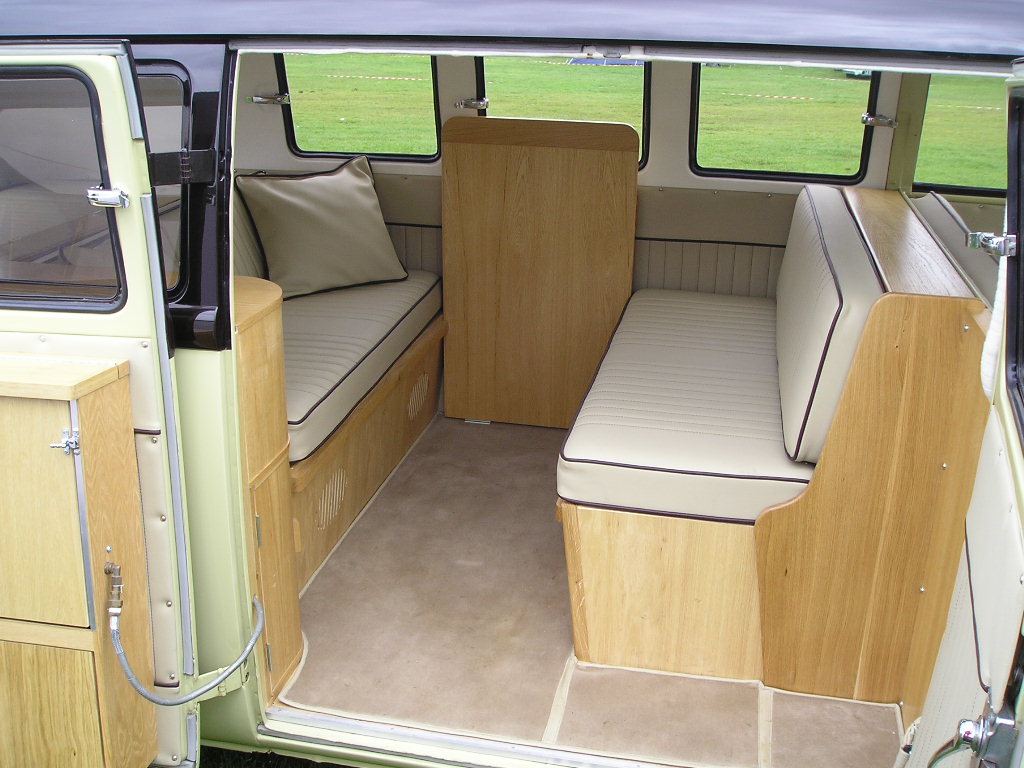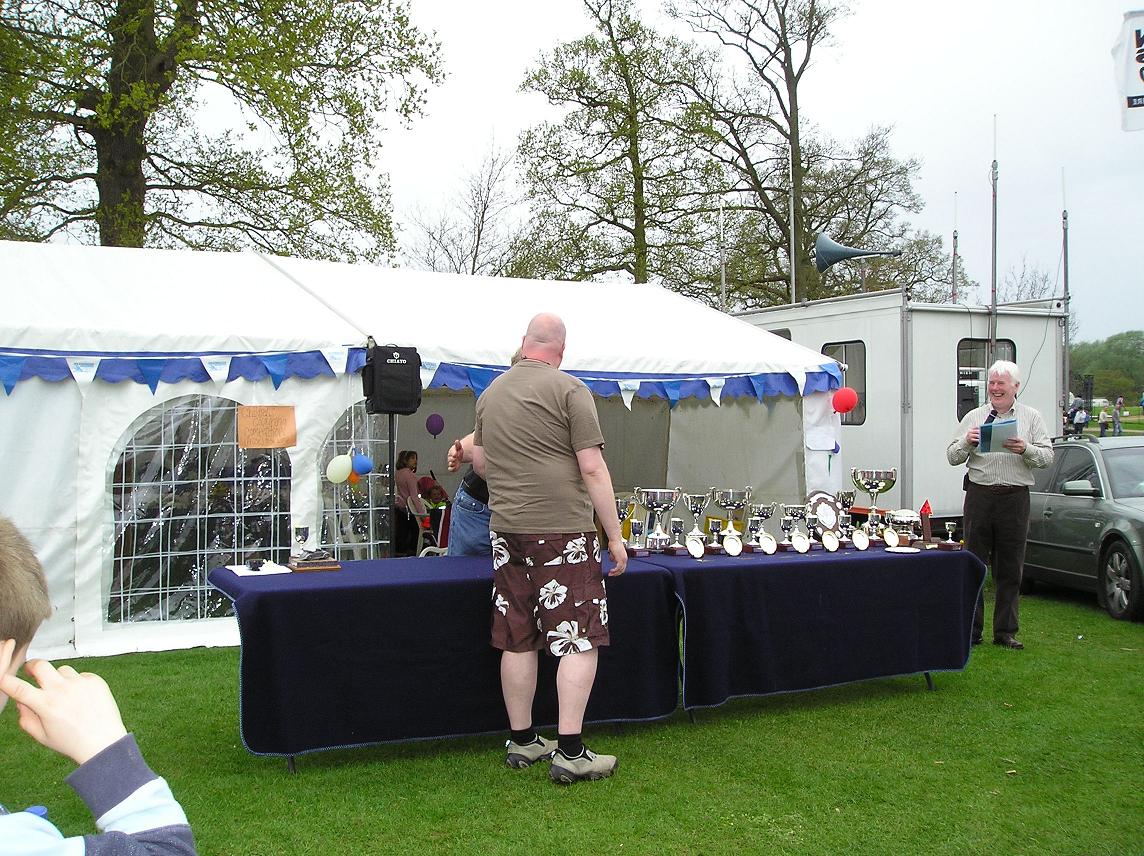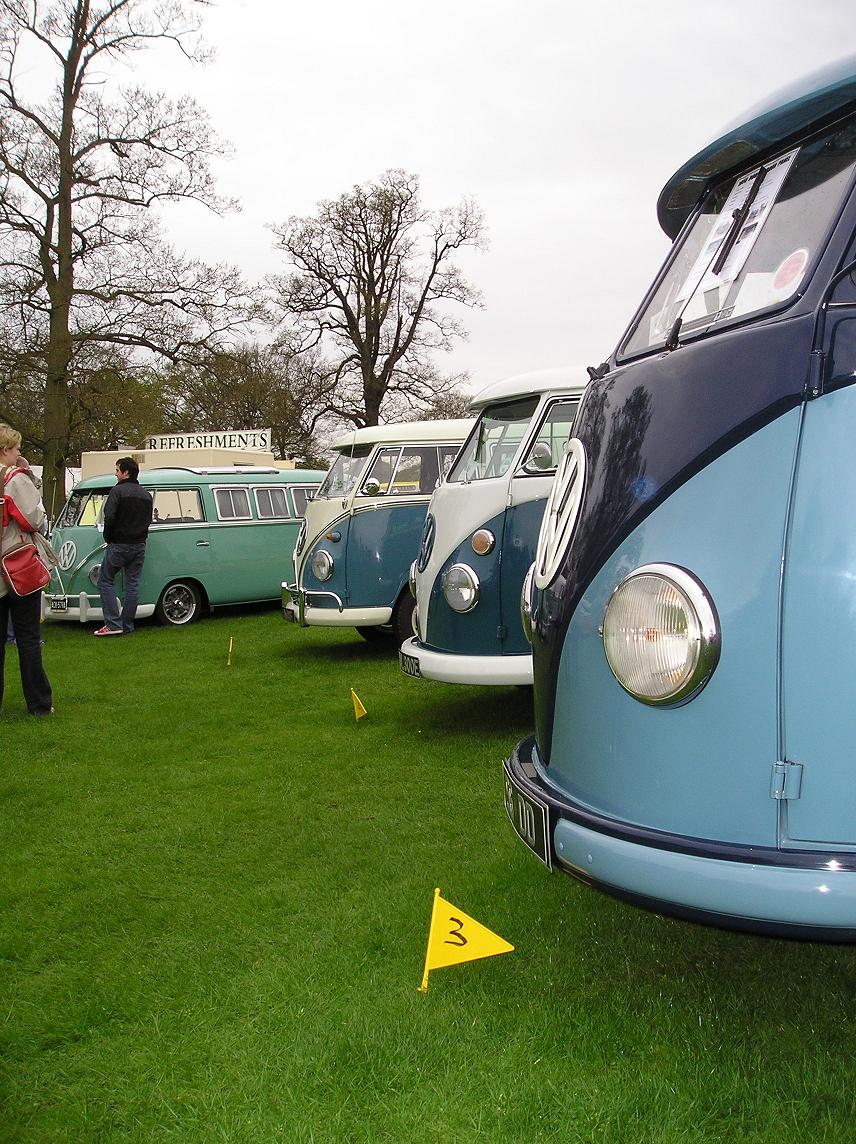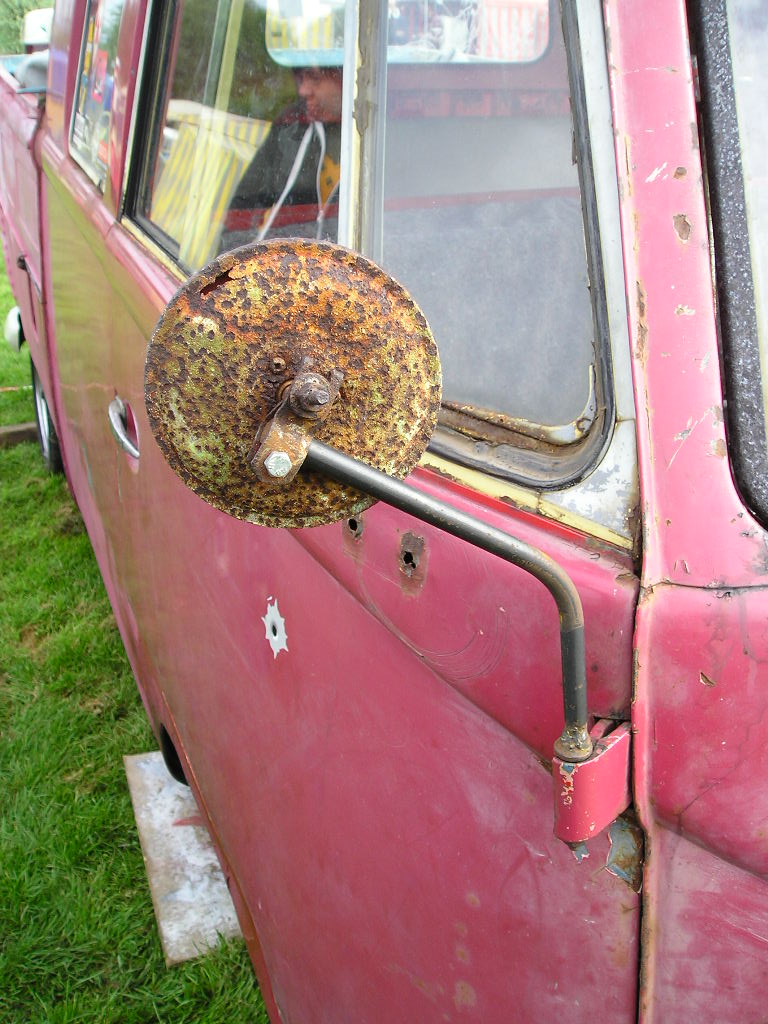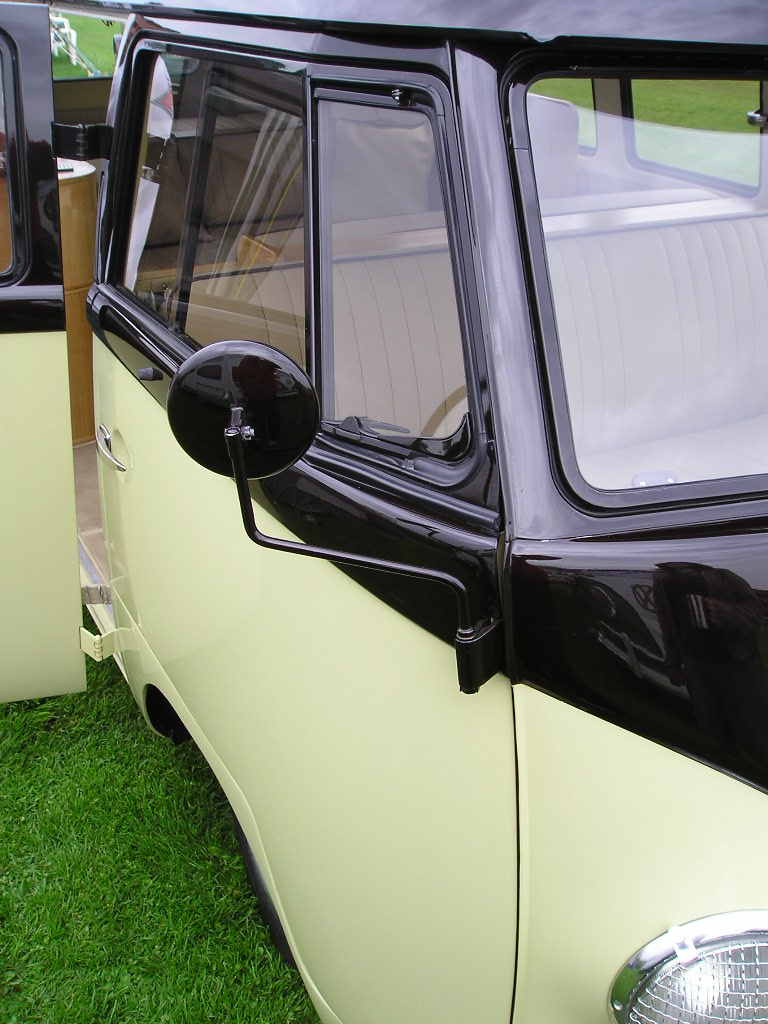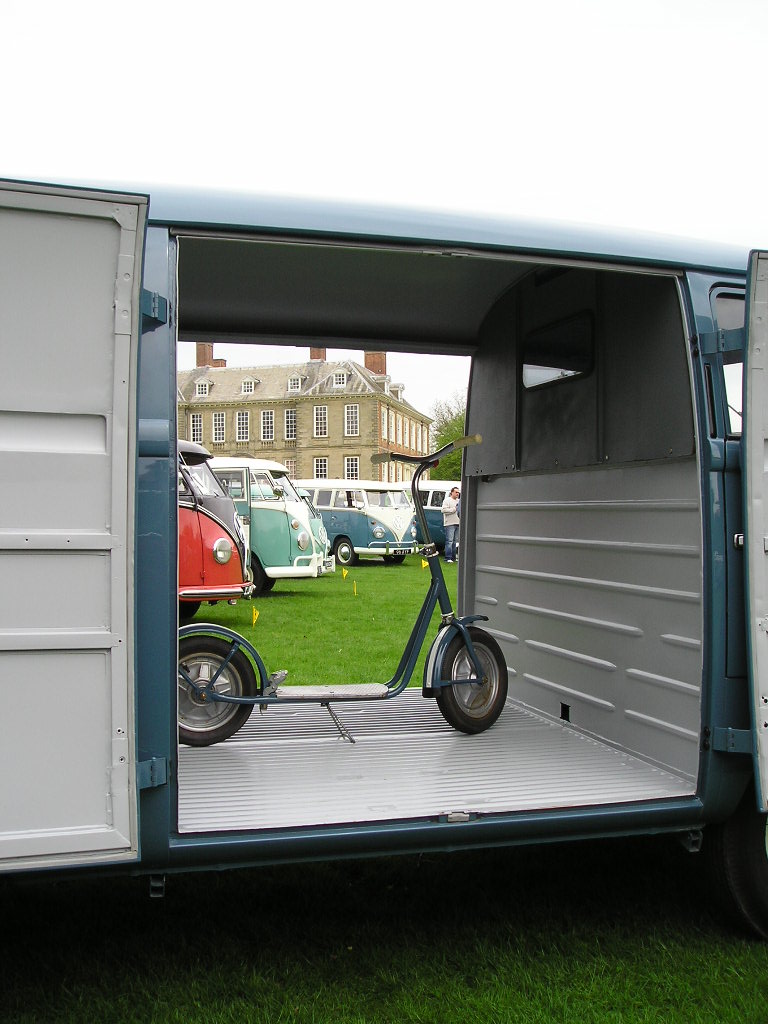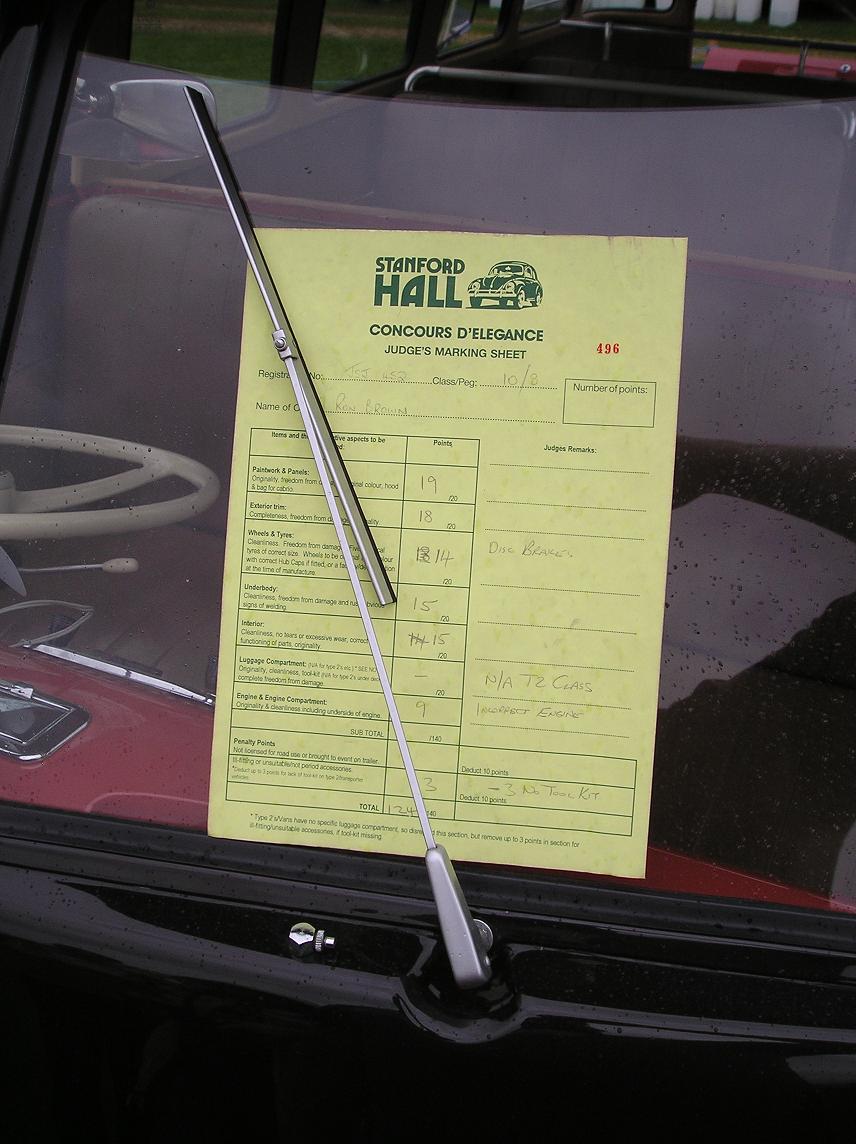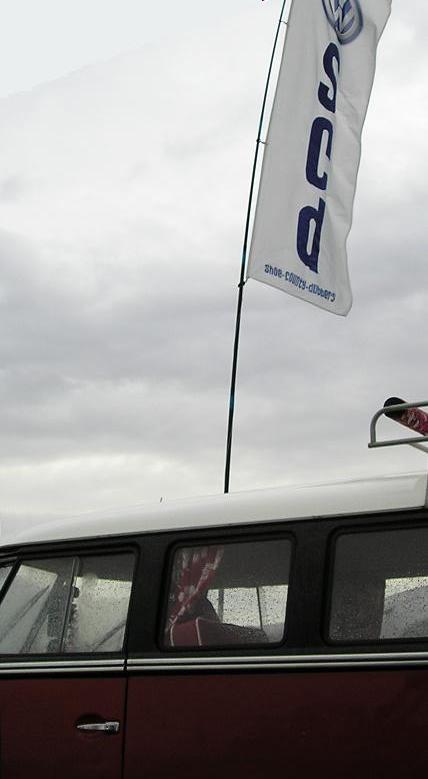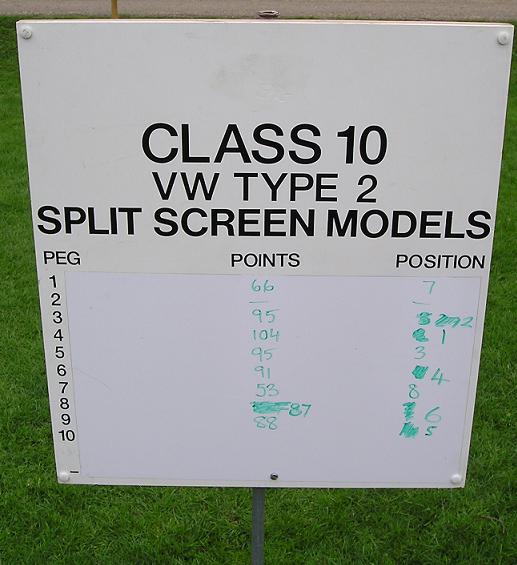 (29/30 Jan) VolksWorld
The weather was sunshine and showers all weekend. I thought show vehicles were down in numbers this year, more space in
the walkways and more advertising areas. People seemed to be lower in numbers too, maybe the weather put them off.
Part prices continued to grow and i came away from the show with nothing but a coffee.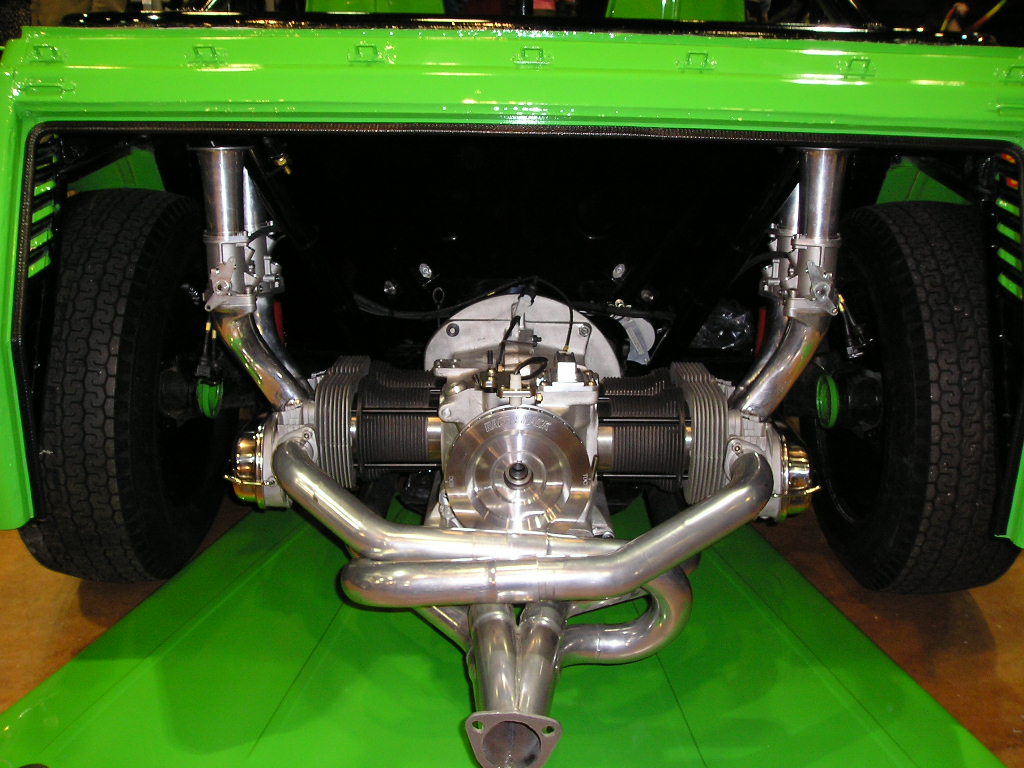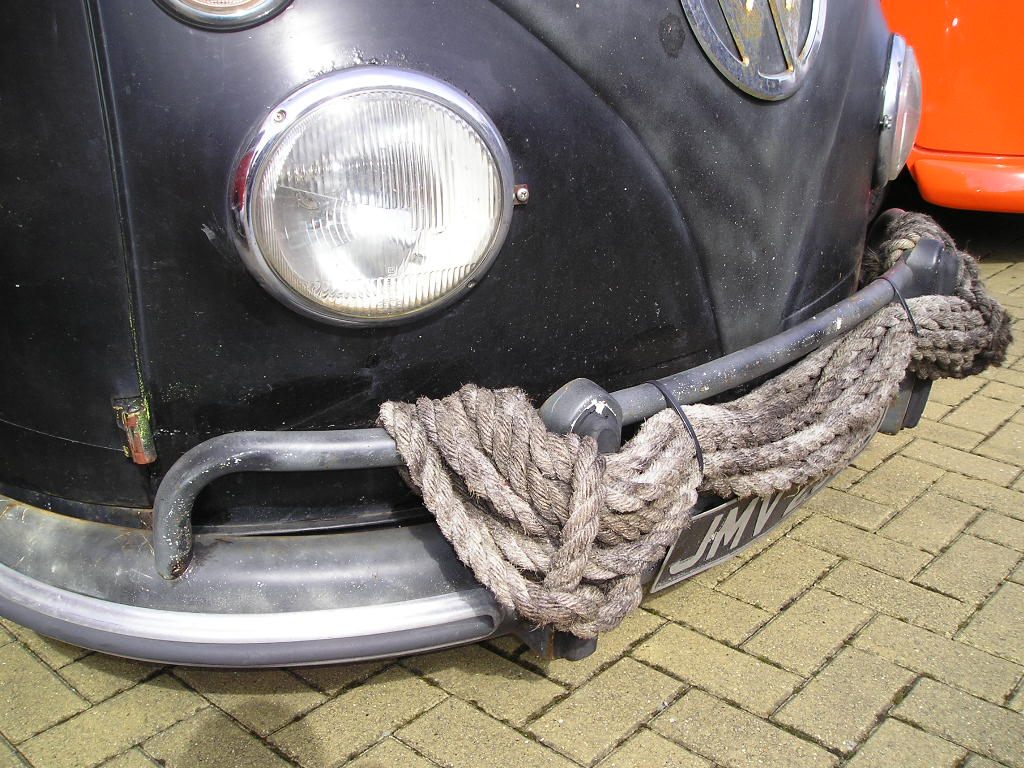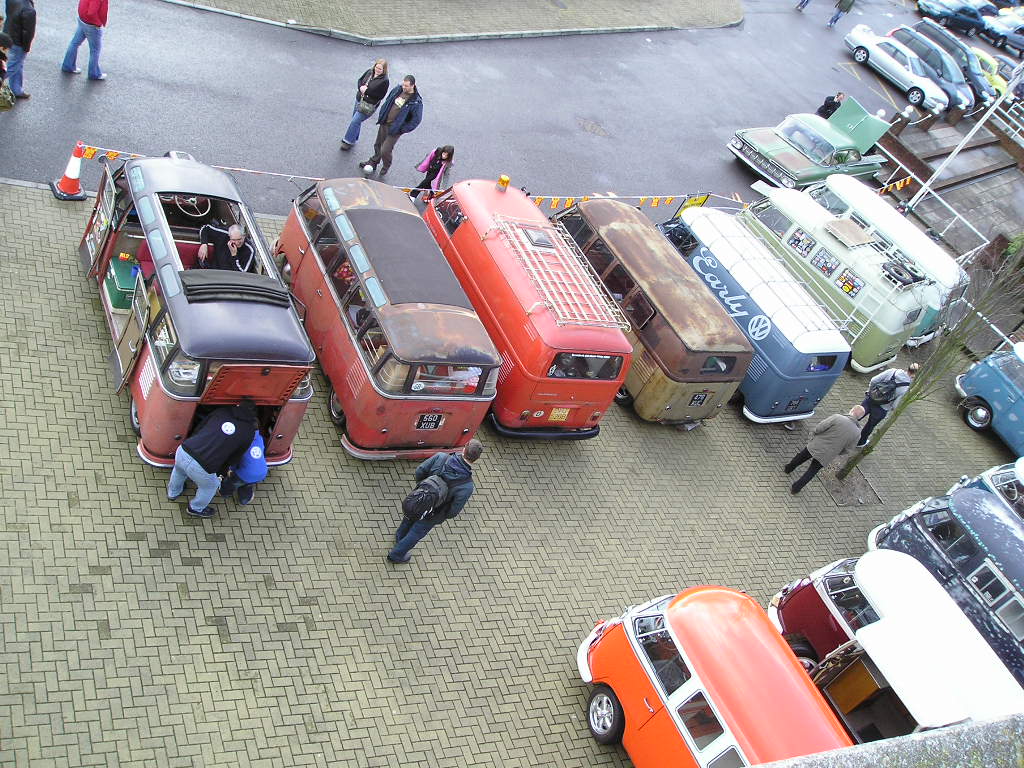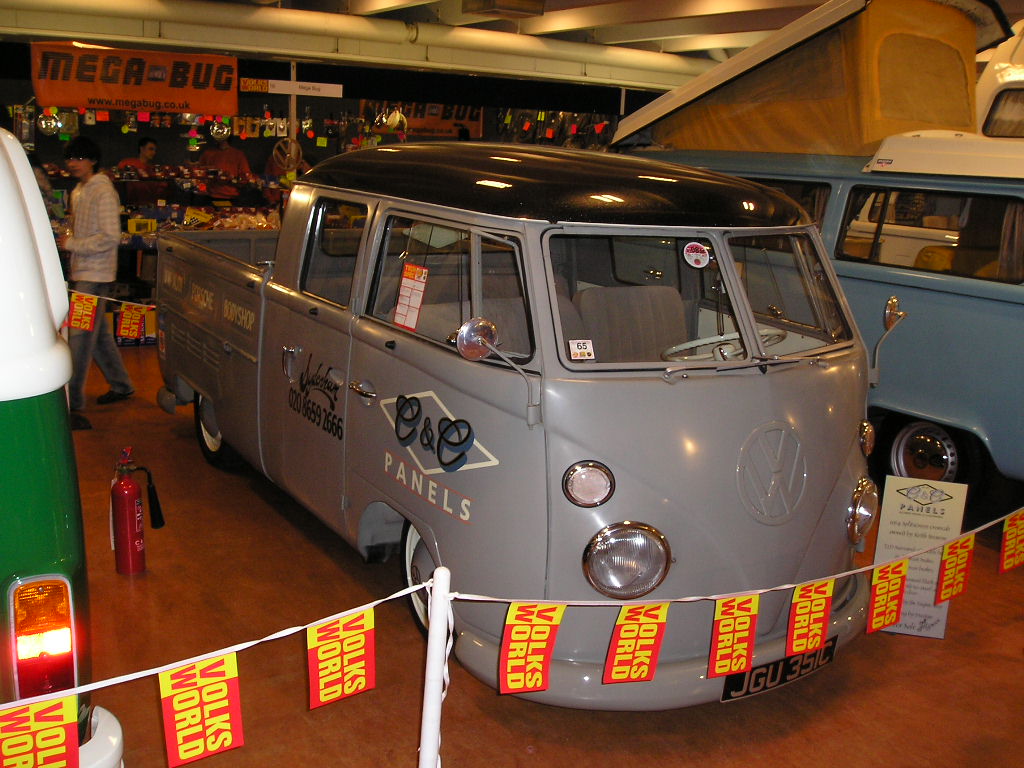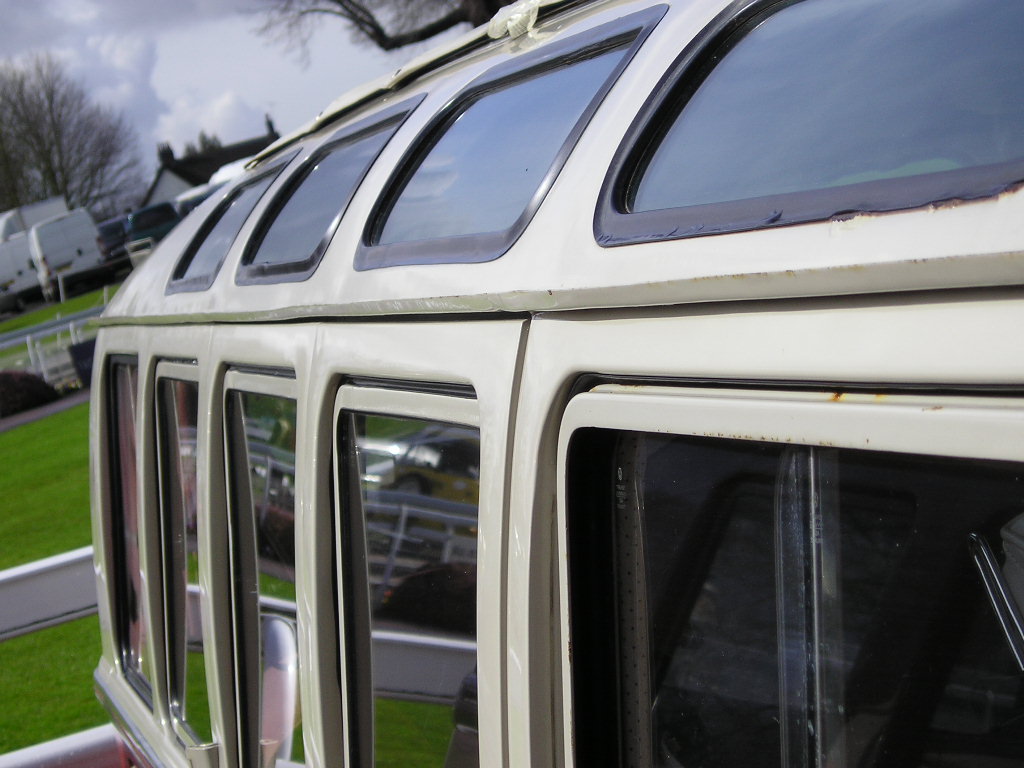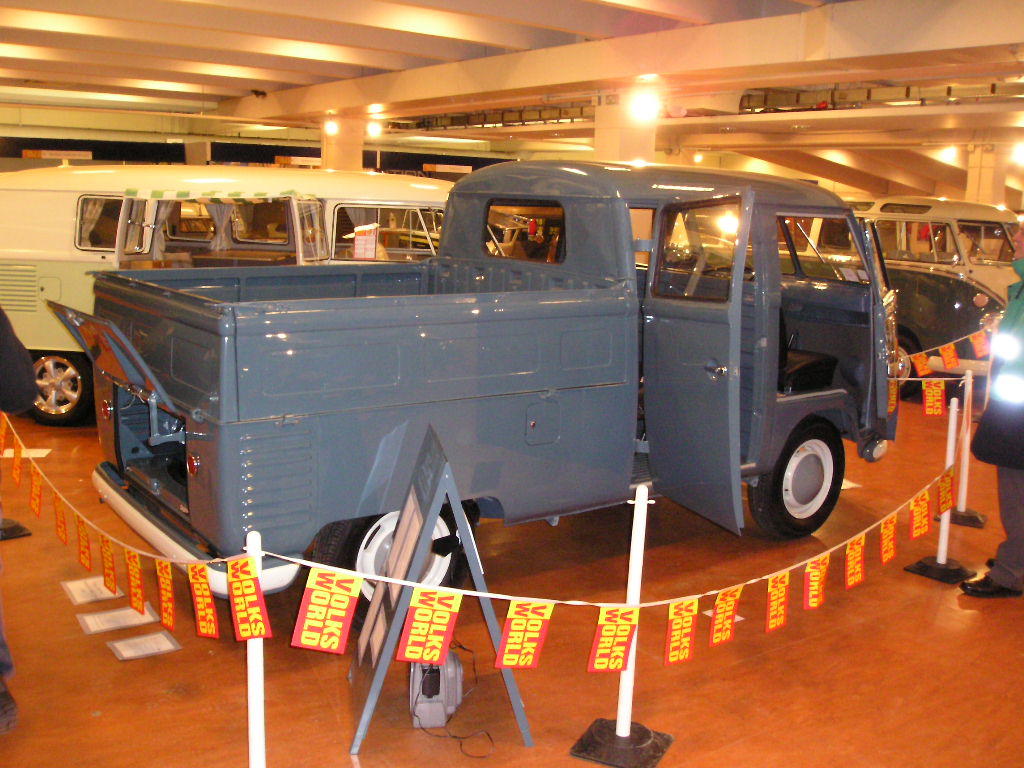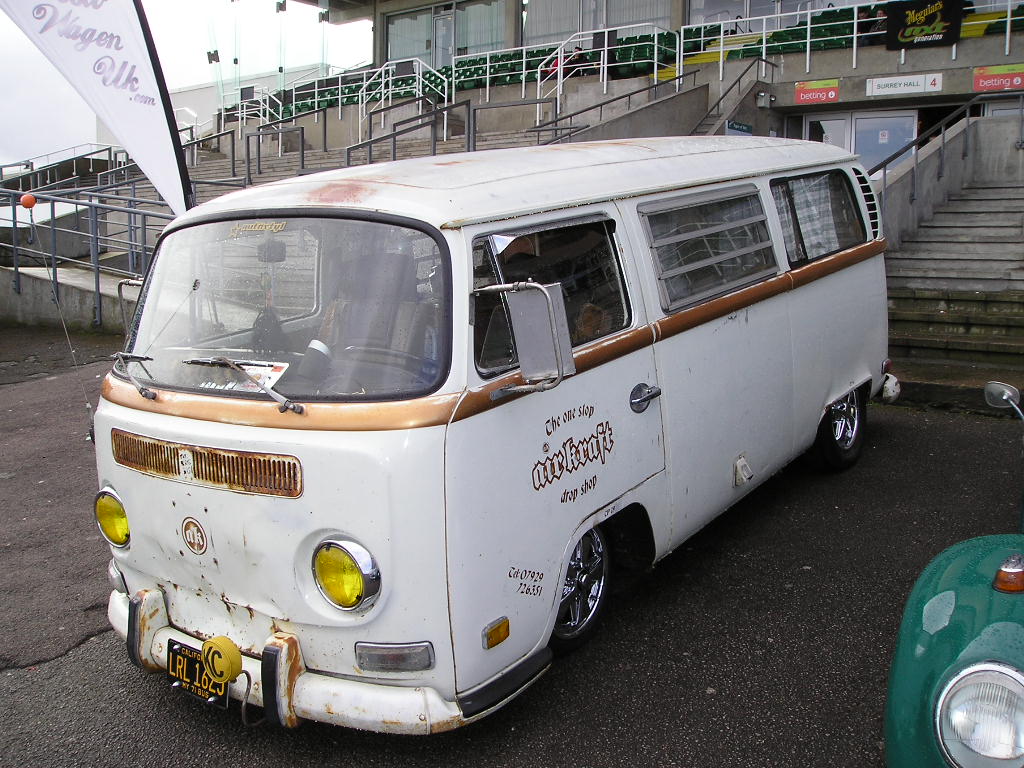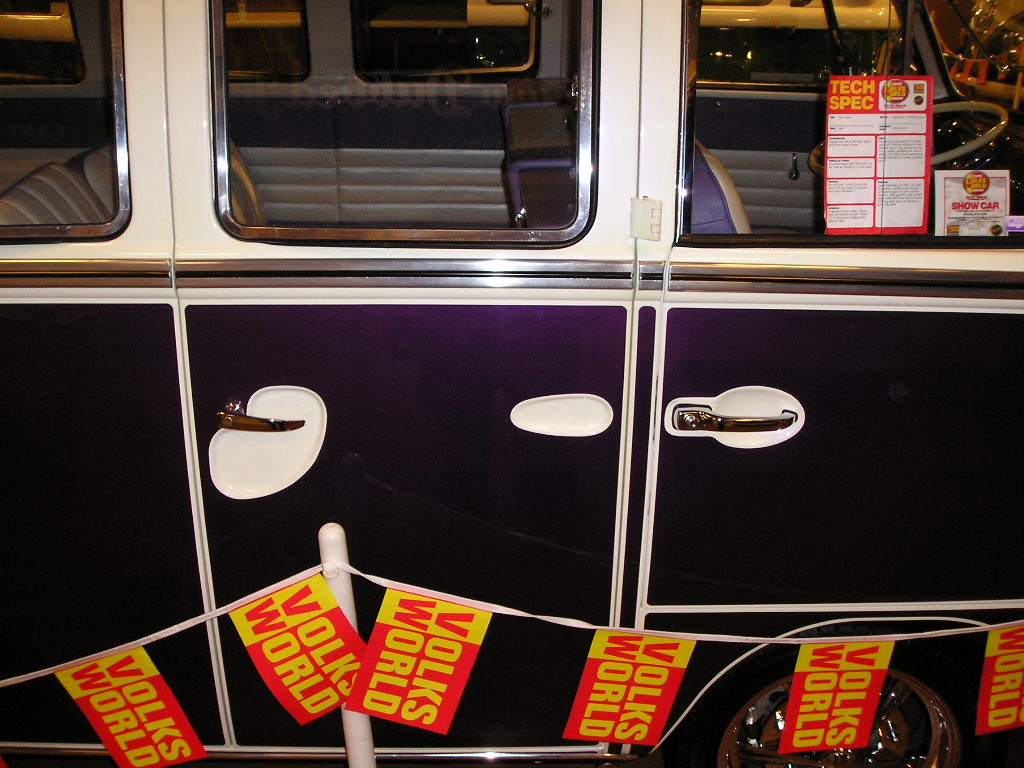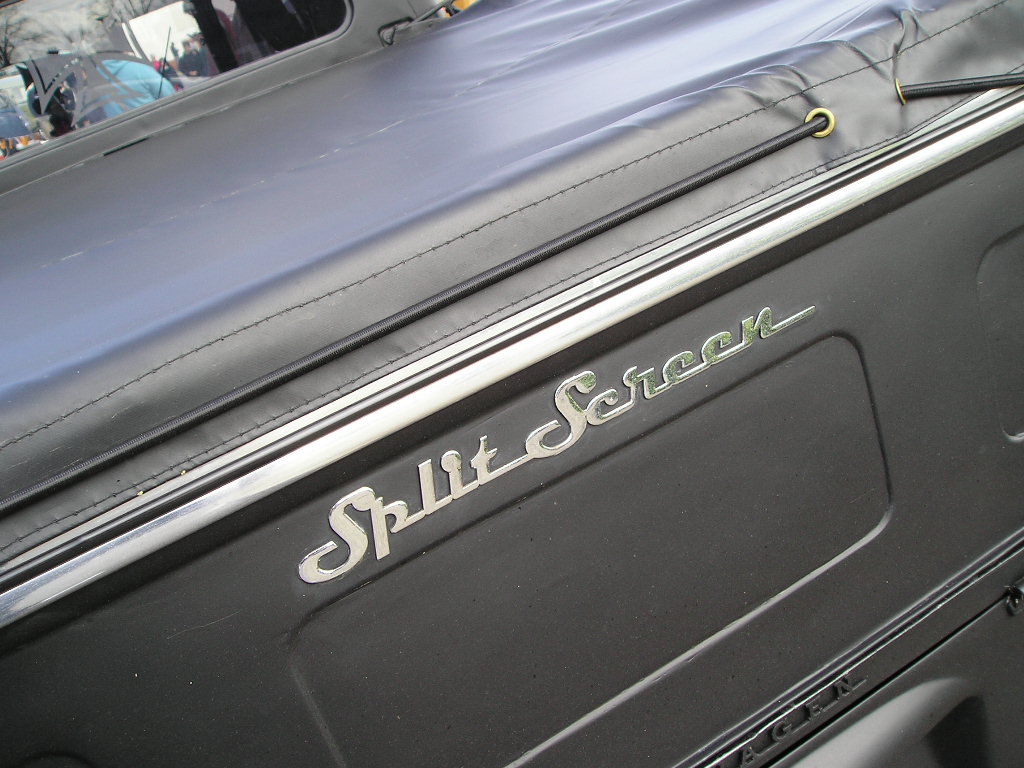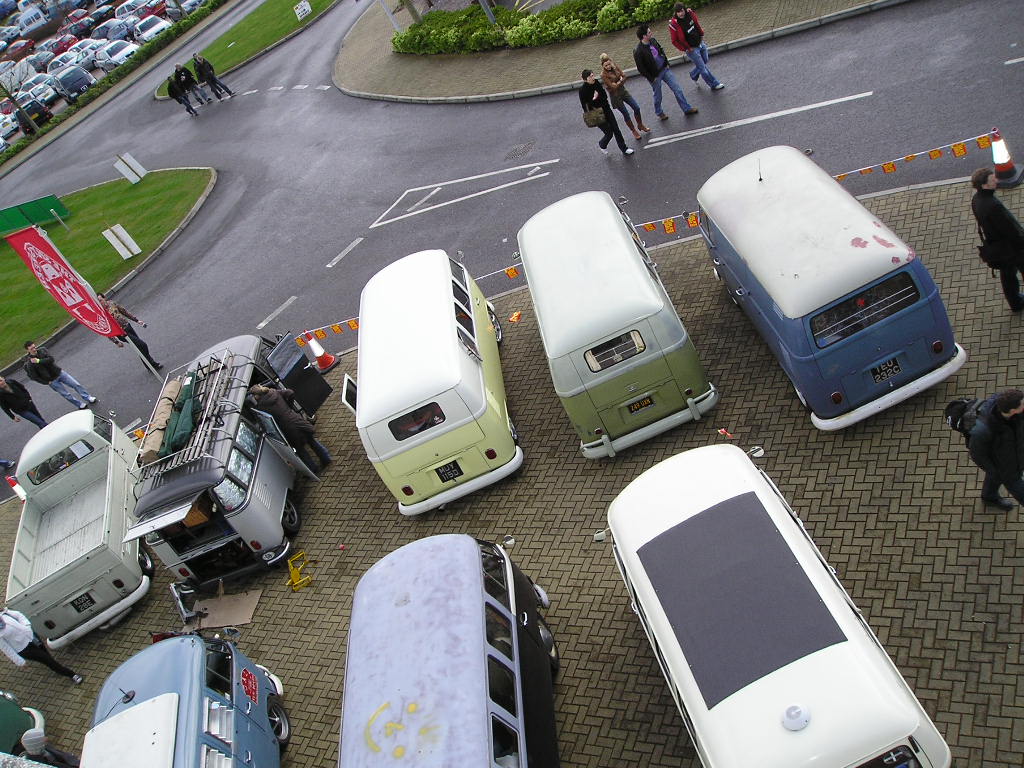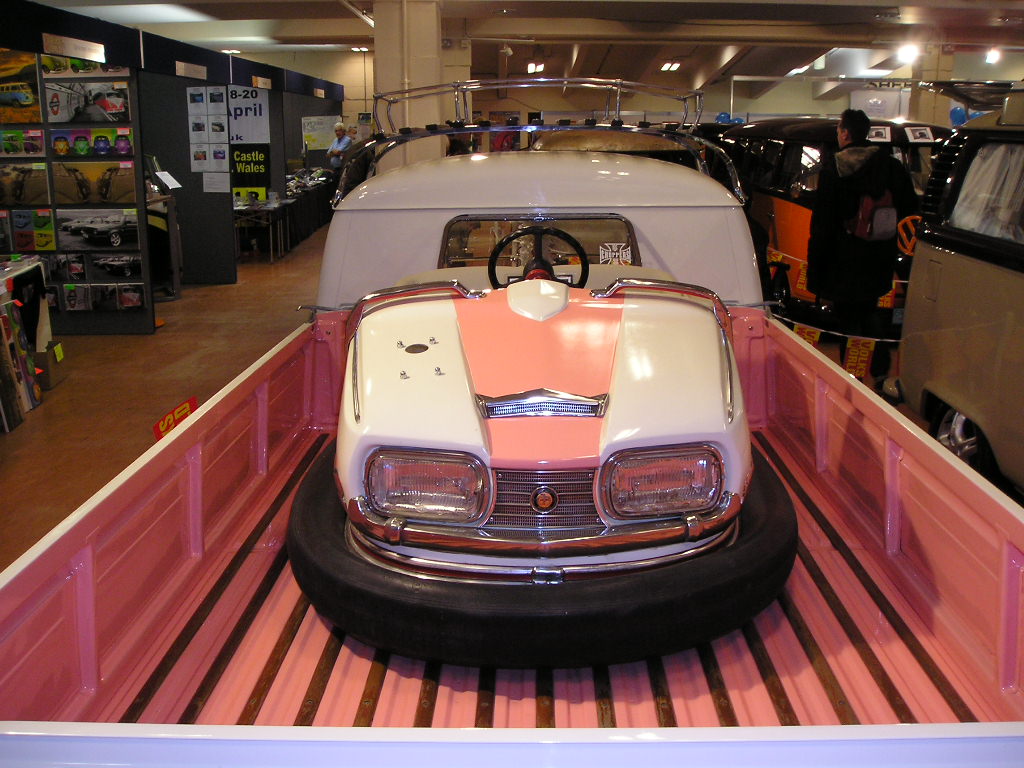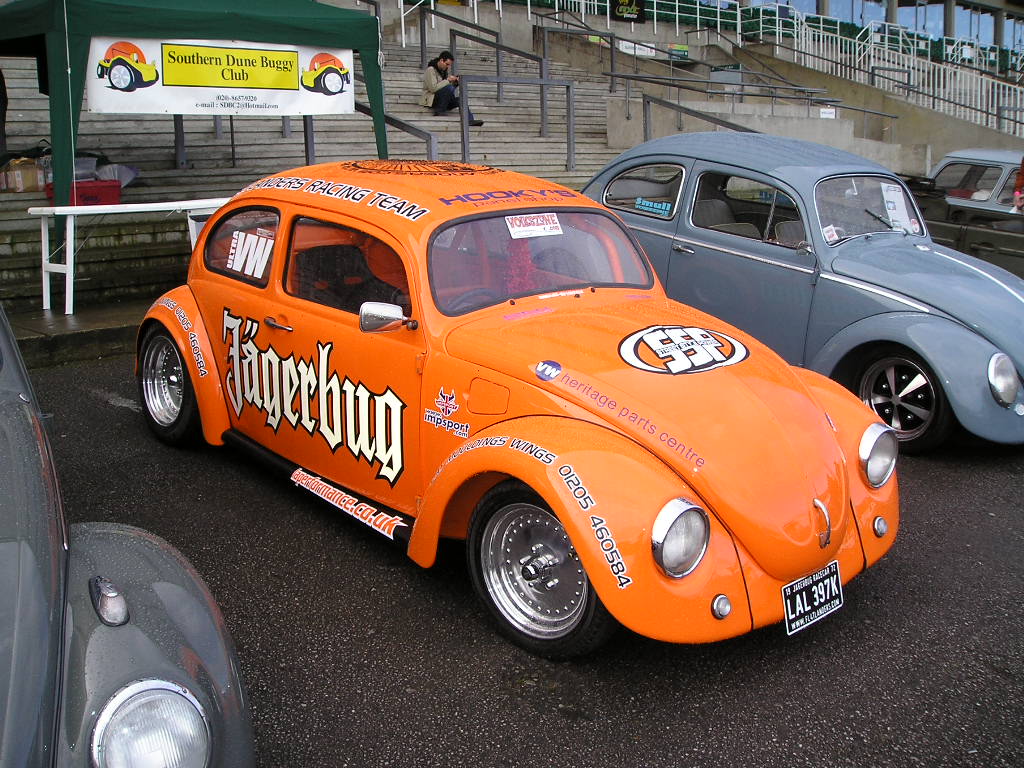 Some interesting show vehicles tho, like the purple with white stripes van, could be a bit of a marmite car as you'll either love
it or hate it. A pickup with a colour matched dodgem in the back this year, next year i predict a fruit machine or jukebox.
A beautiful binz on display was best of show for me. While the green trekker looked good fun too. Metal flake paint was a very
strong theme this years show as well as chocolate browns. I thought they could have easily put another 8 to 10 vans in the
downstairs hall. A nice clean and tidy show with volksworlds usual quality feel.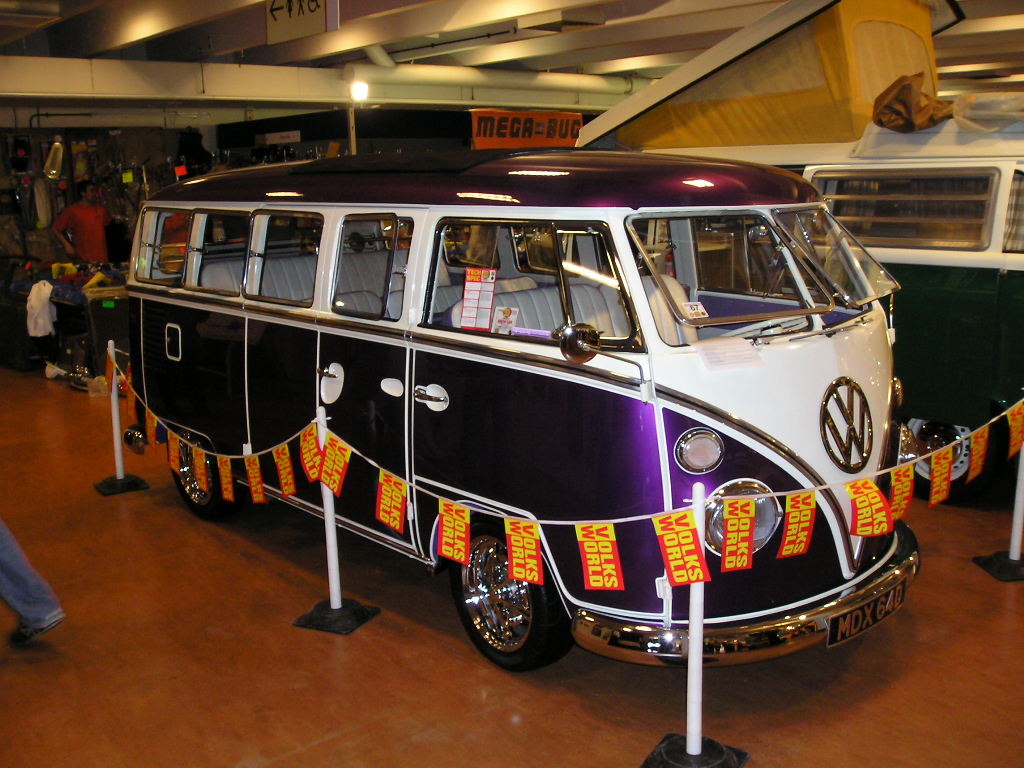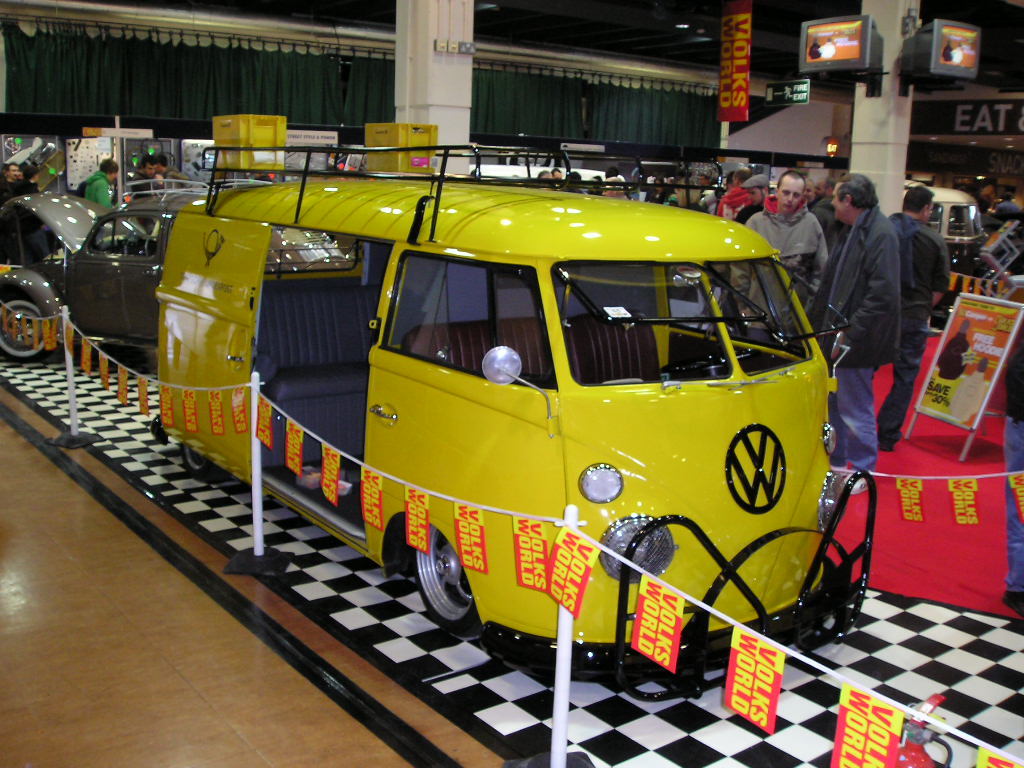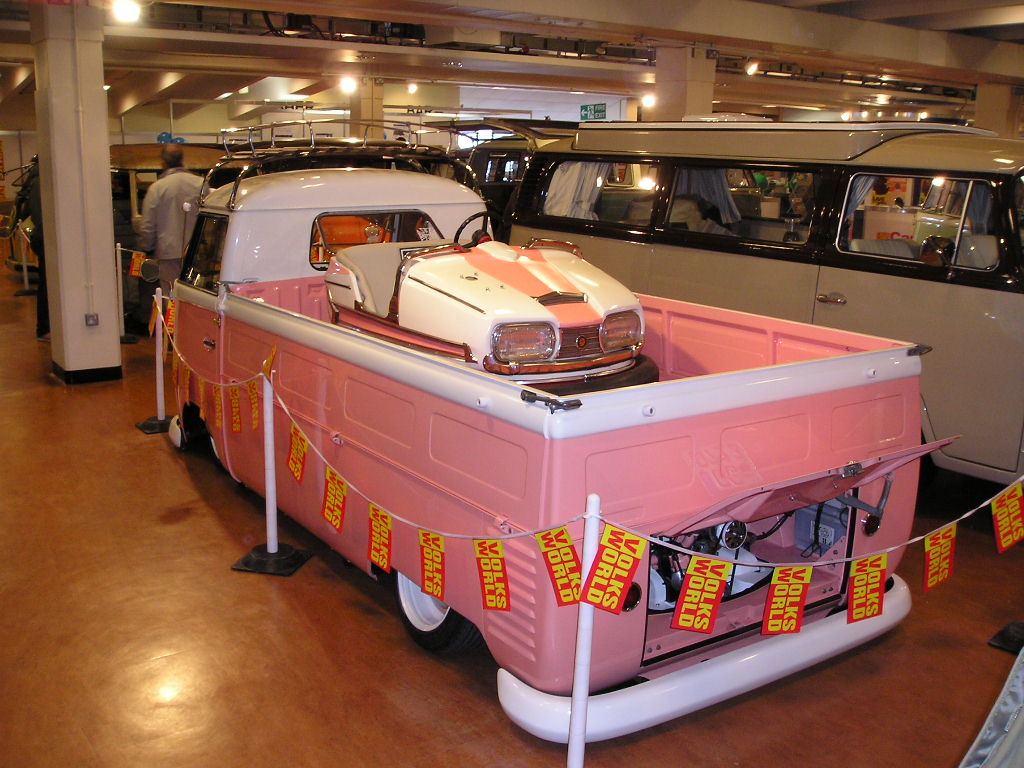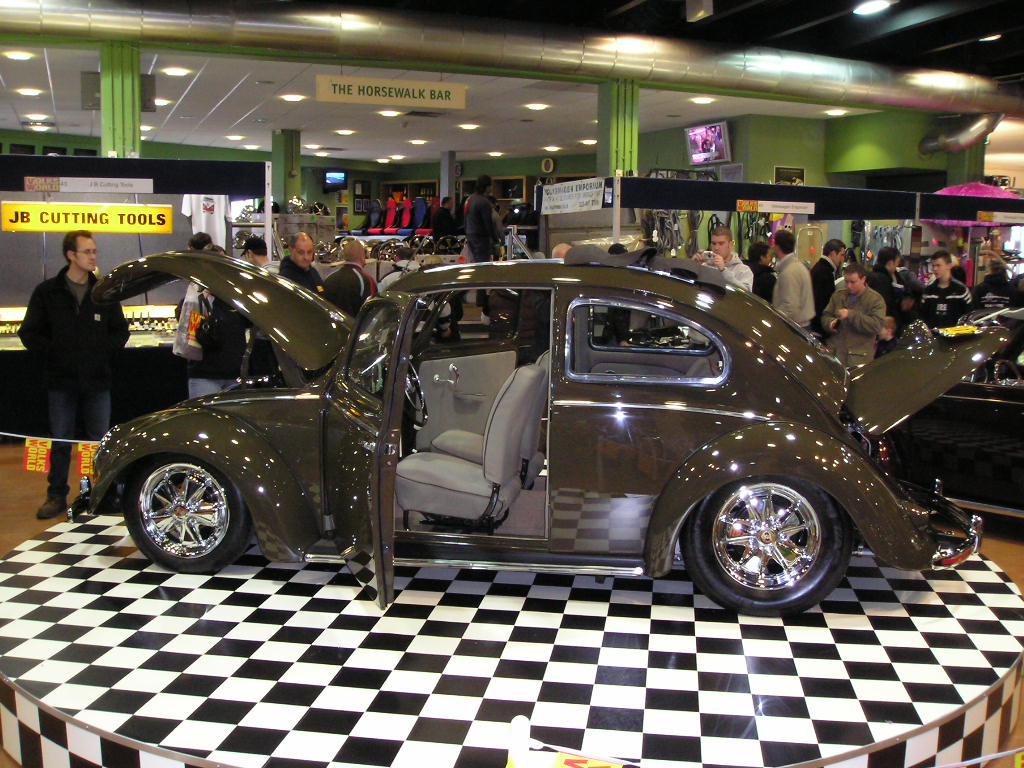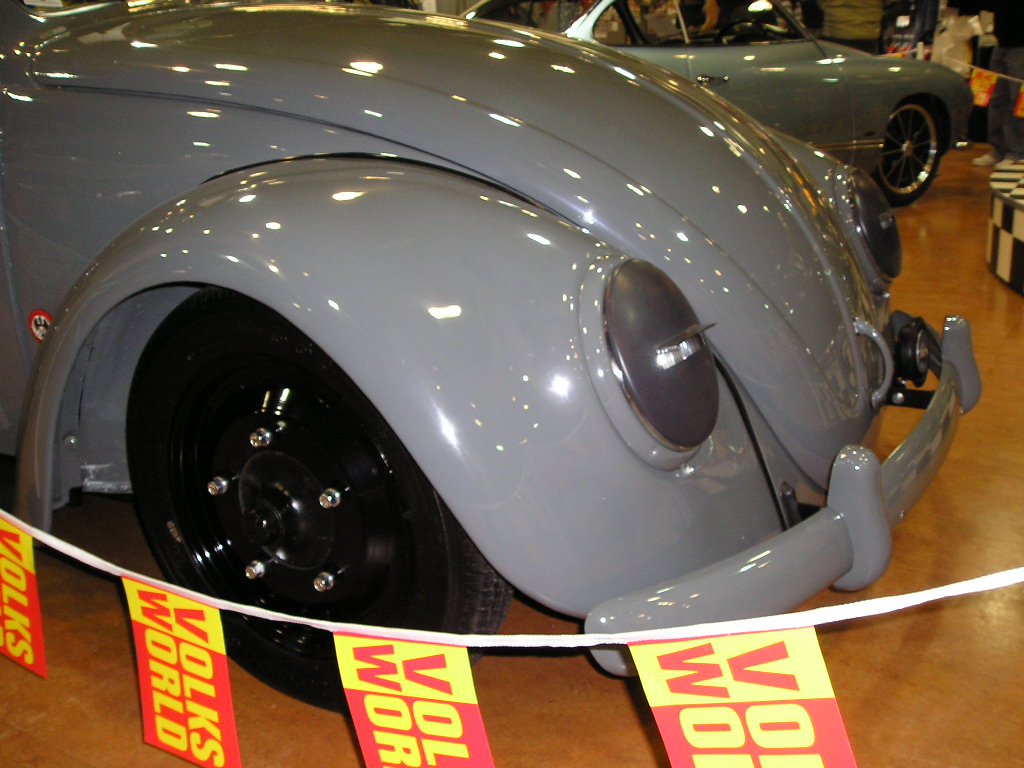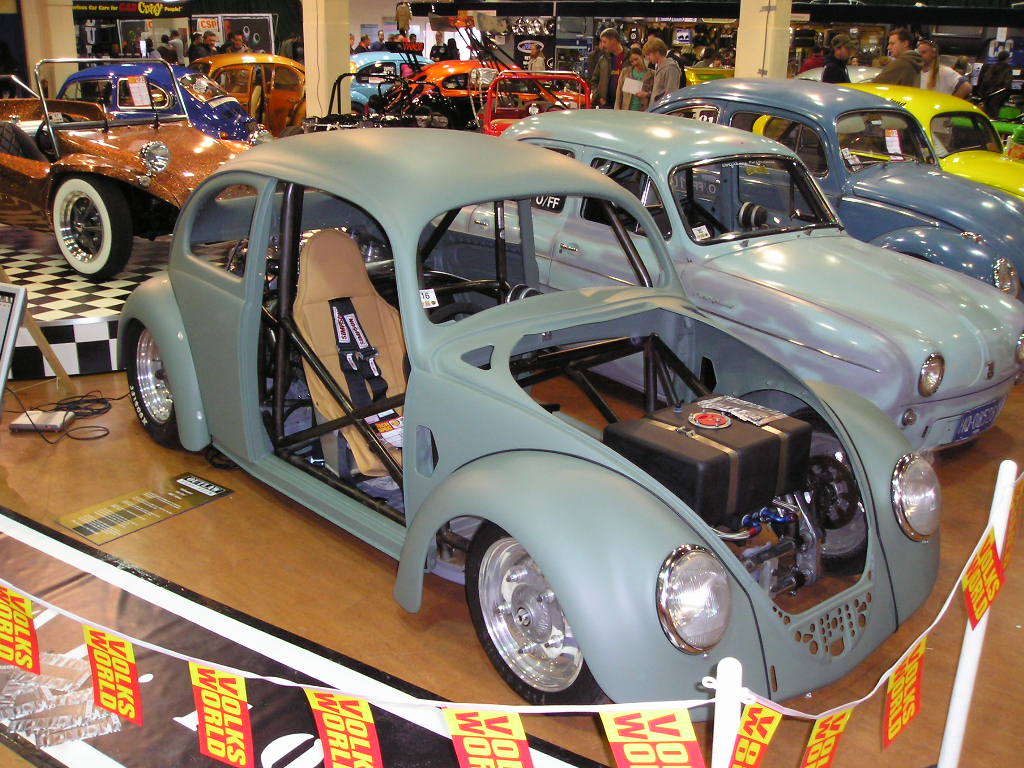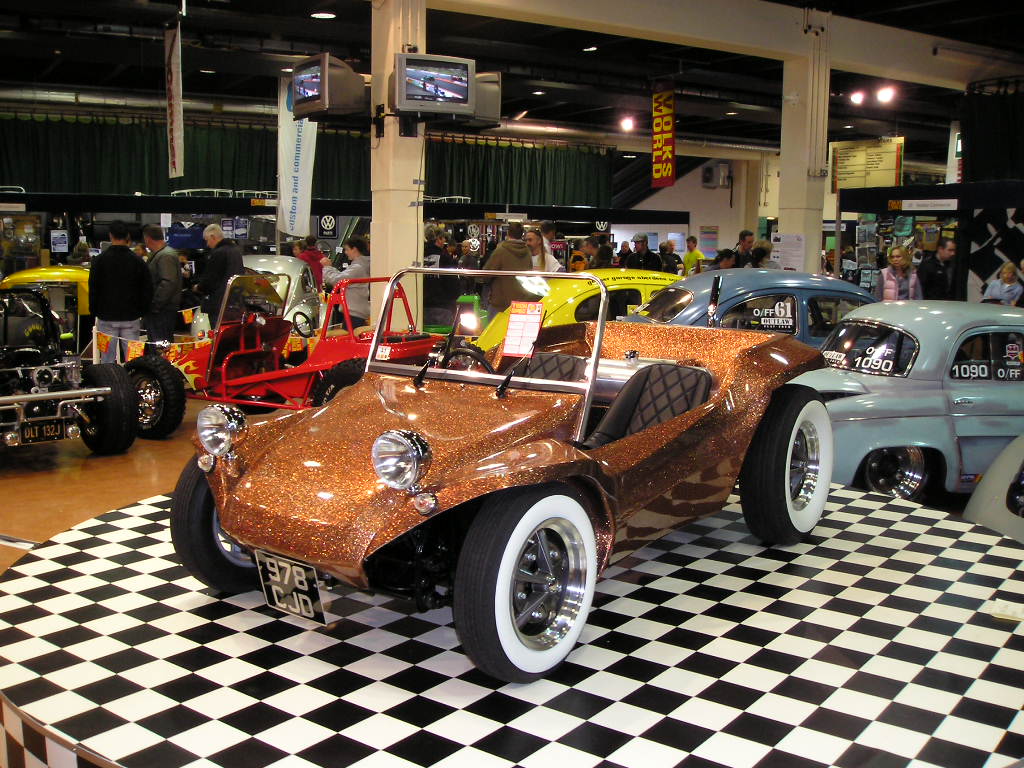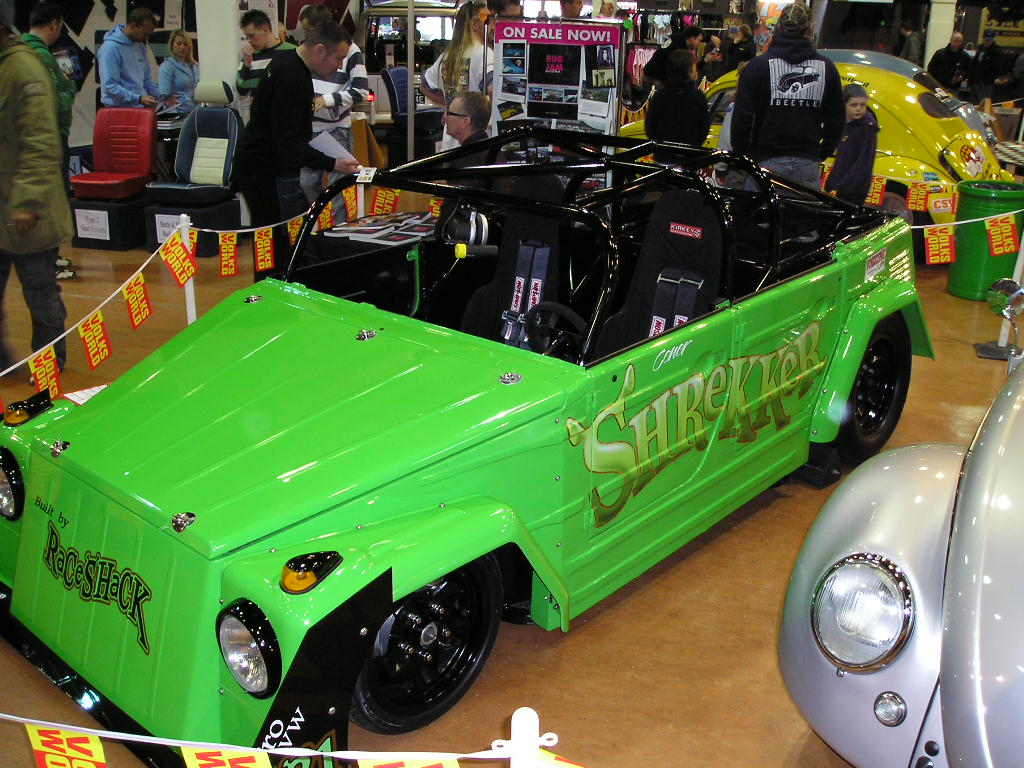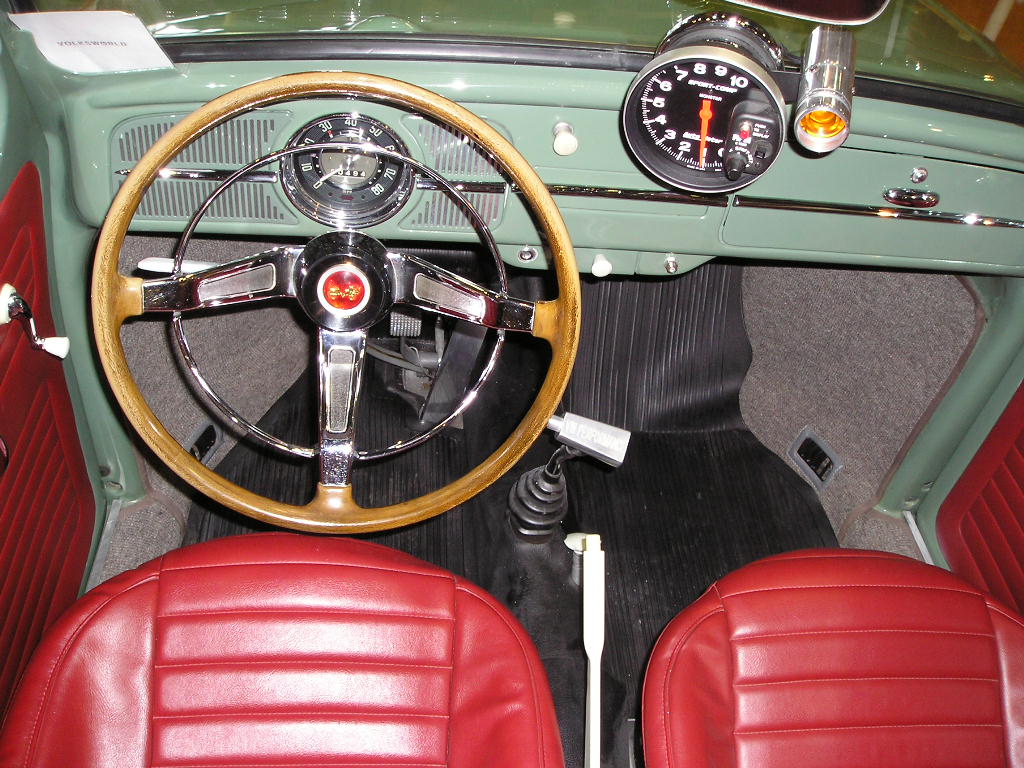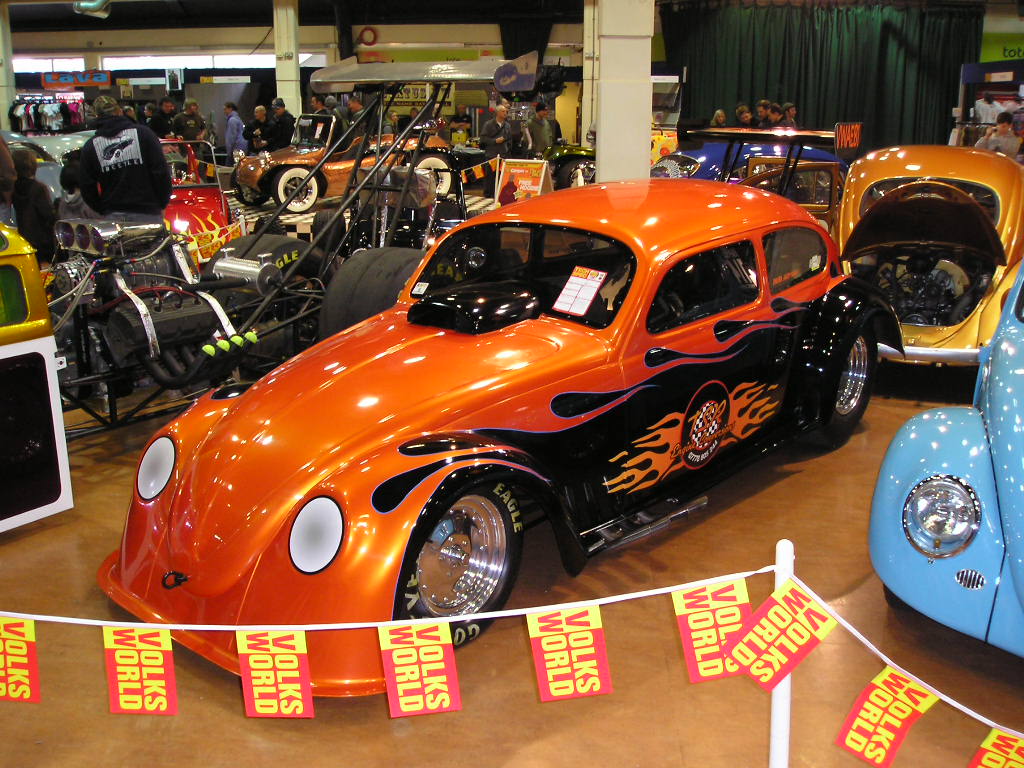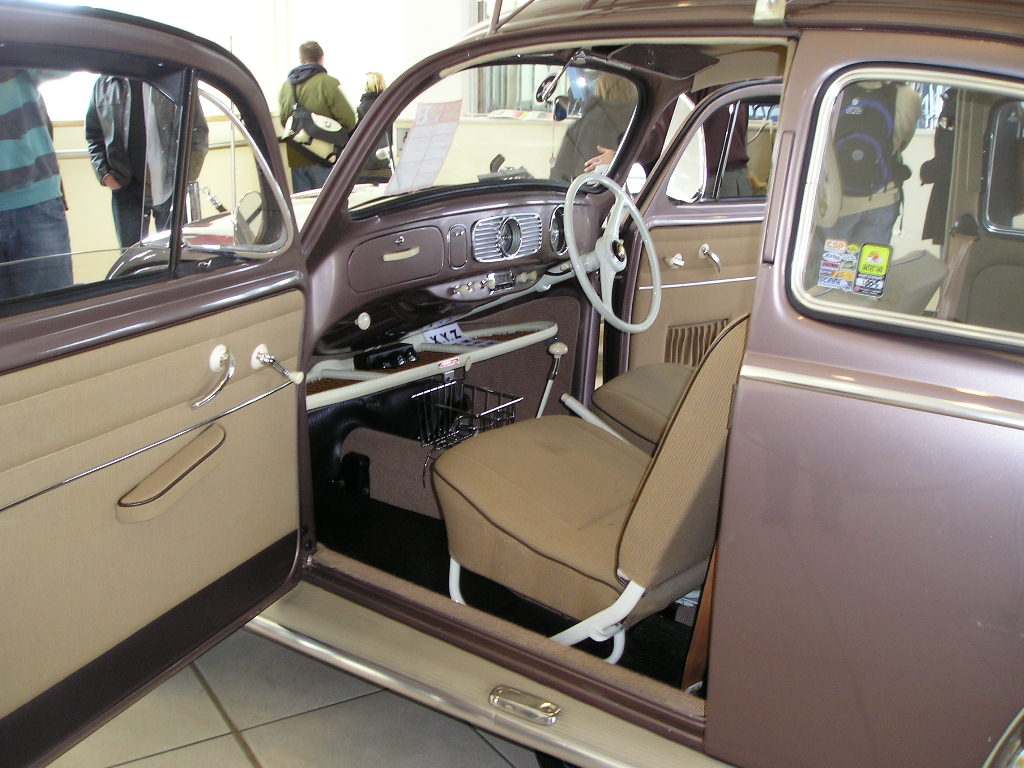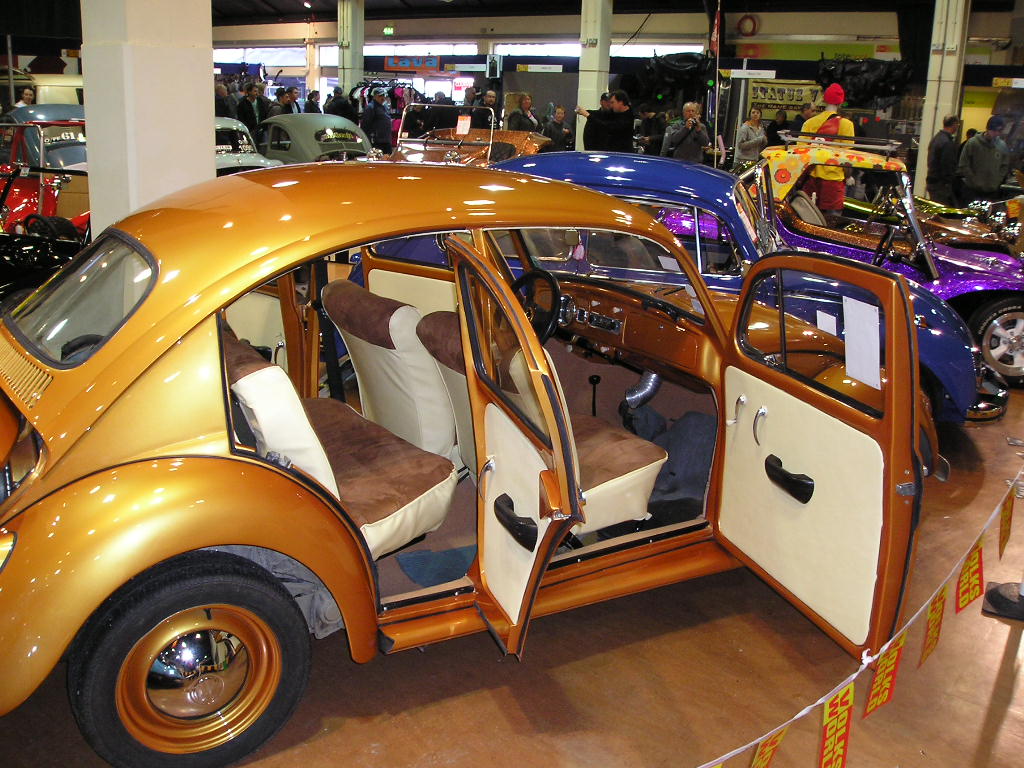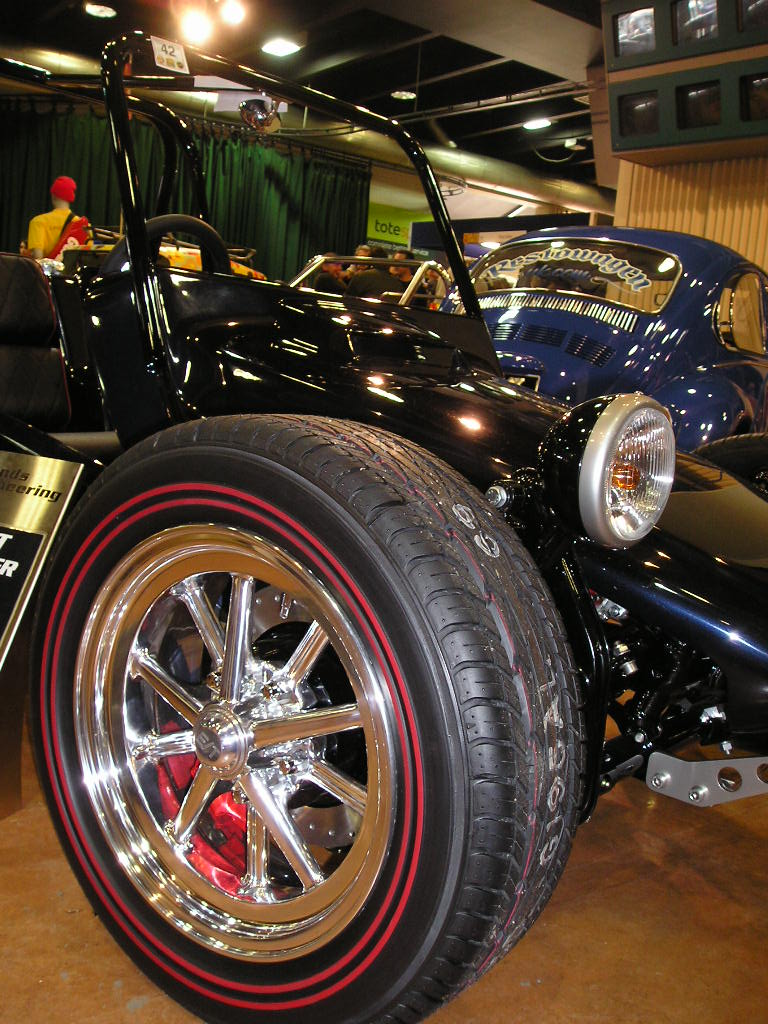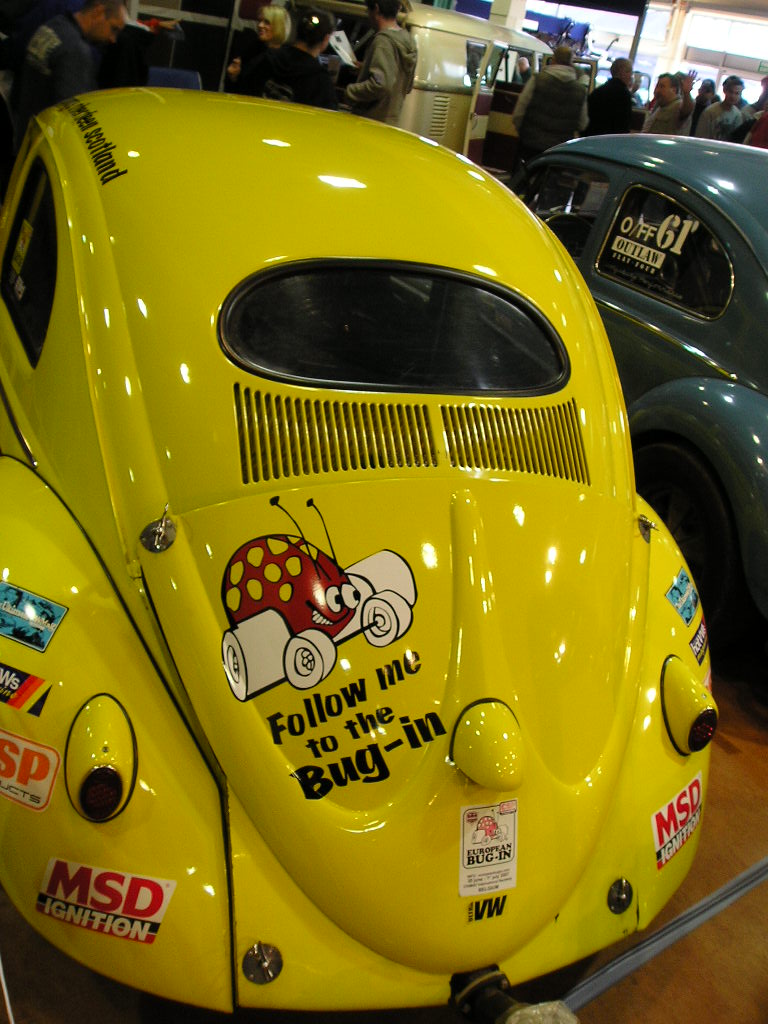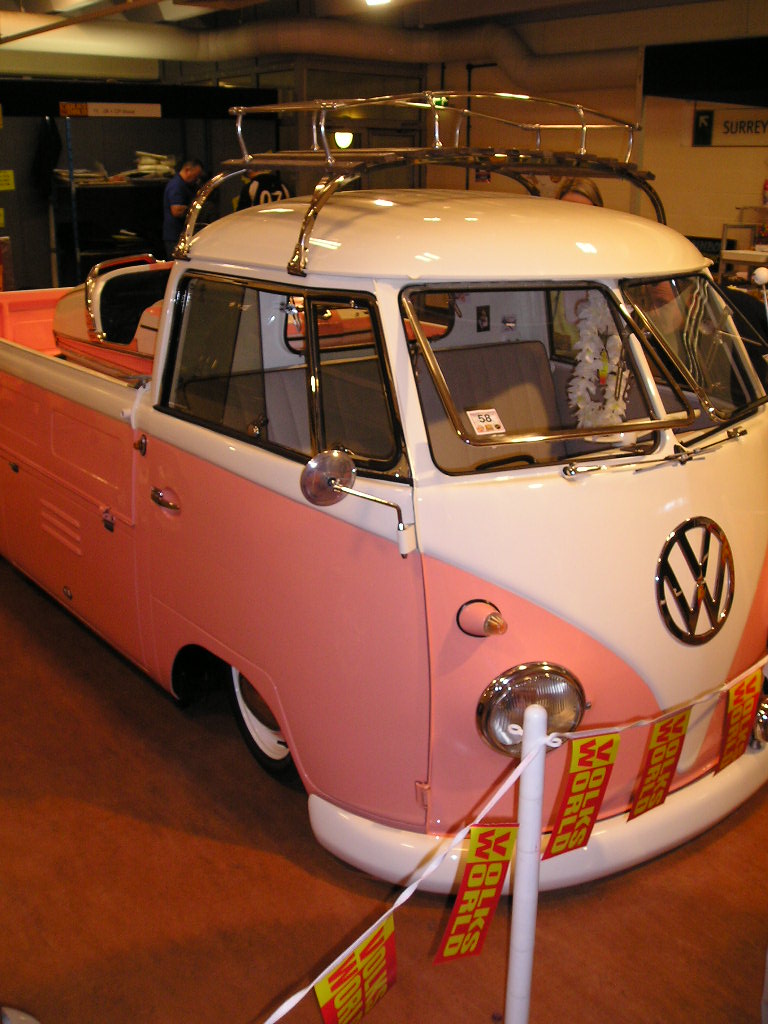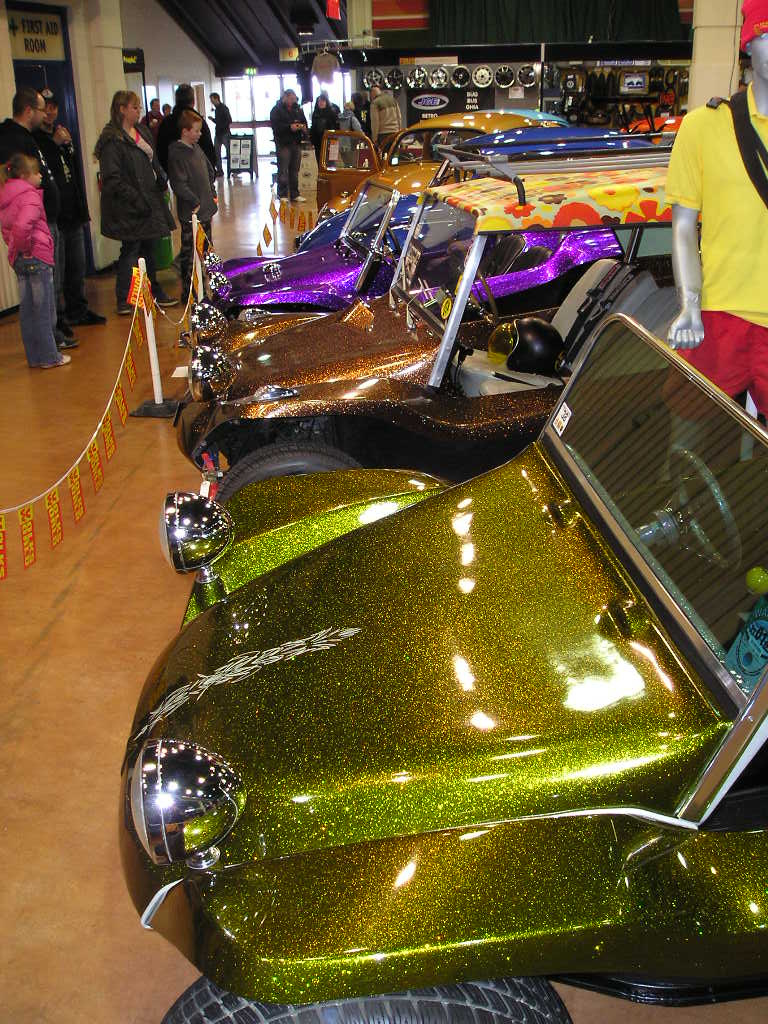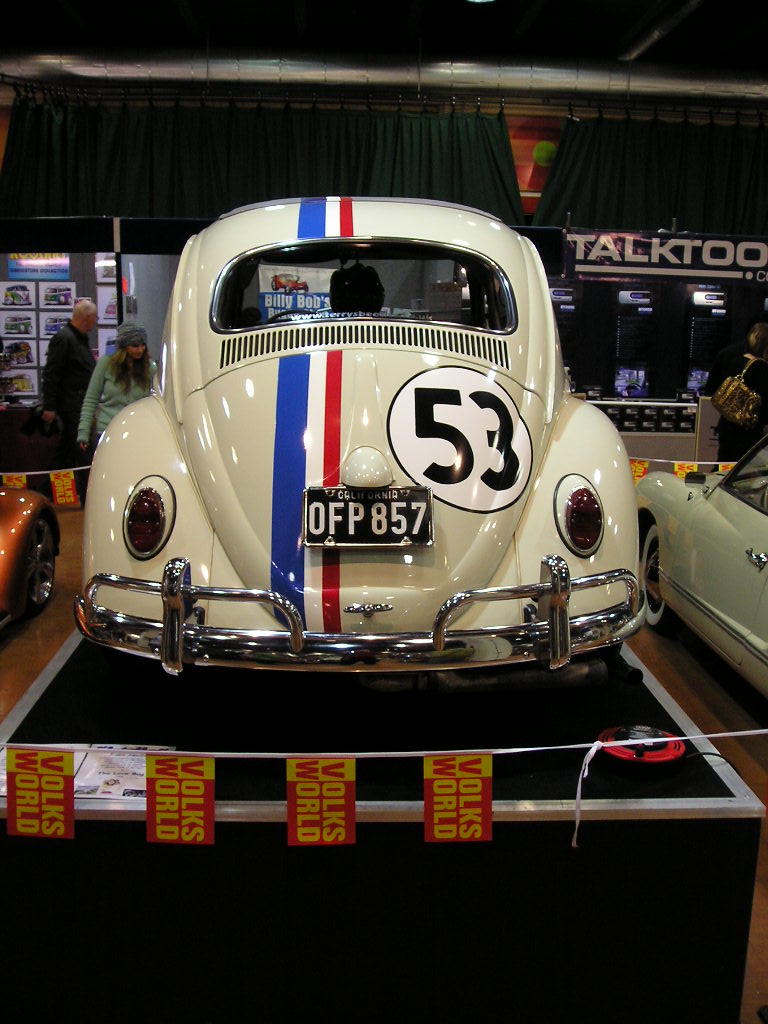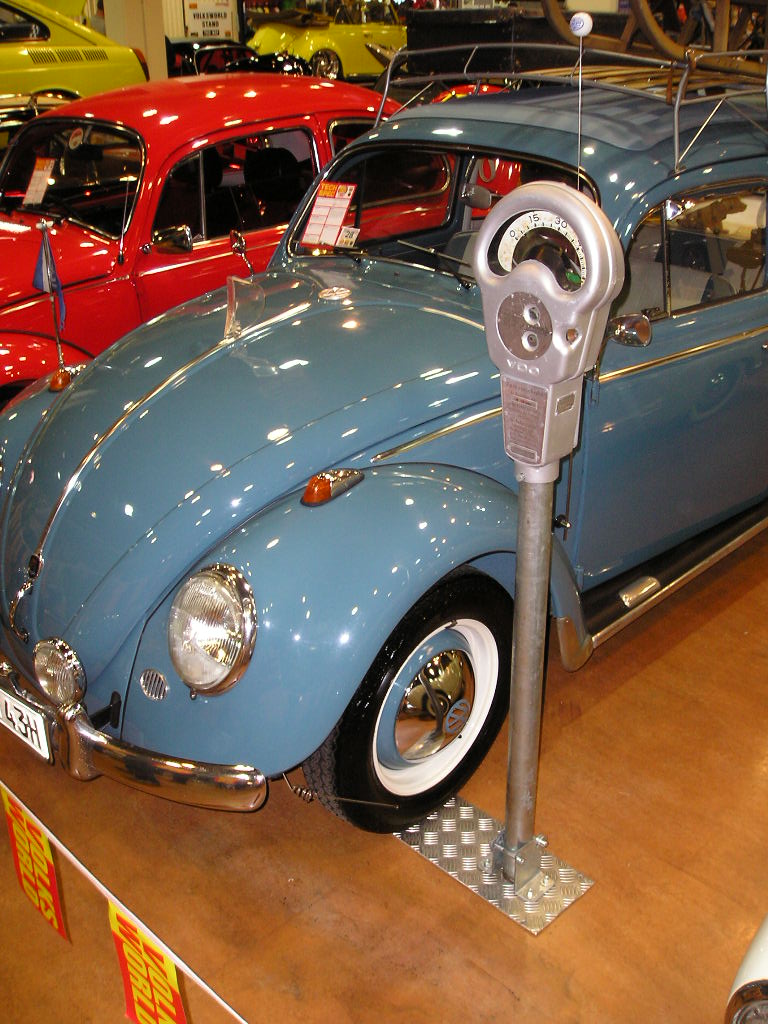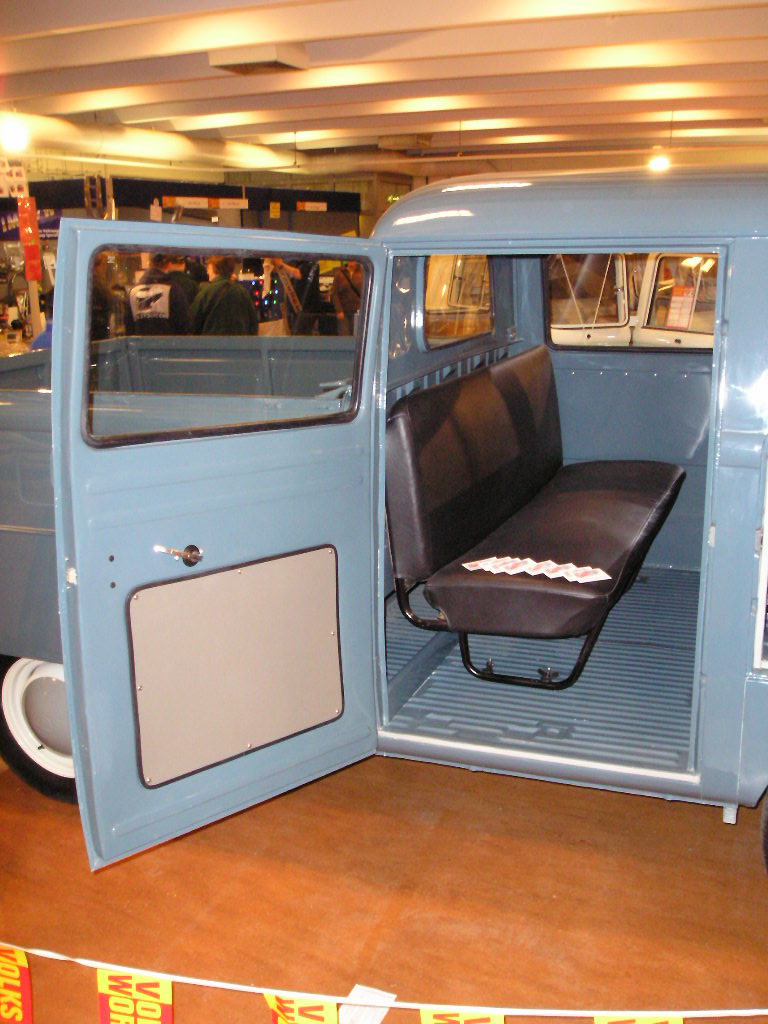 (17 Jan) DubFreeze
A very chilly start to the day at -7 C, but the day warmed thro to a sunny 10 or 11 degrees. There seemed to be loads of
normal modern cars in the car park this year, most likely that some people decided to take the warmer option........LOL
Trade stands were busy and with people wandering about carrying doors or decklids and suchlike.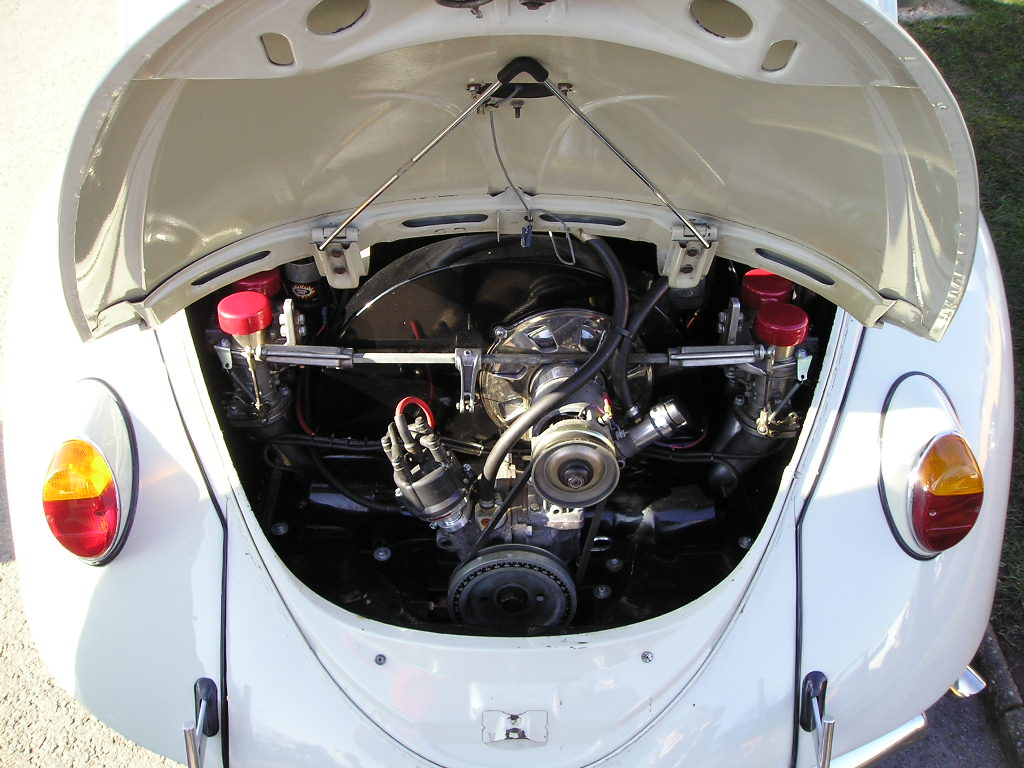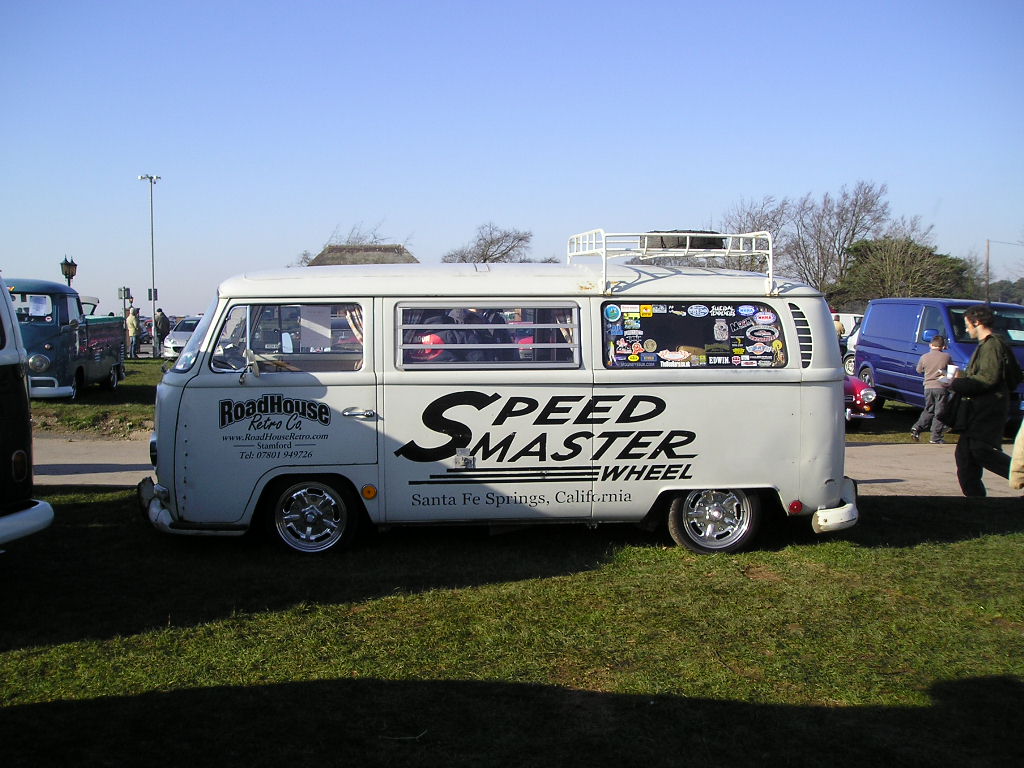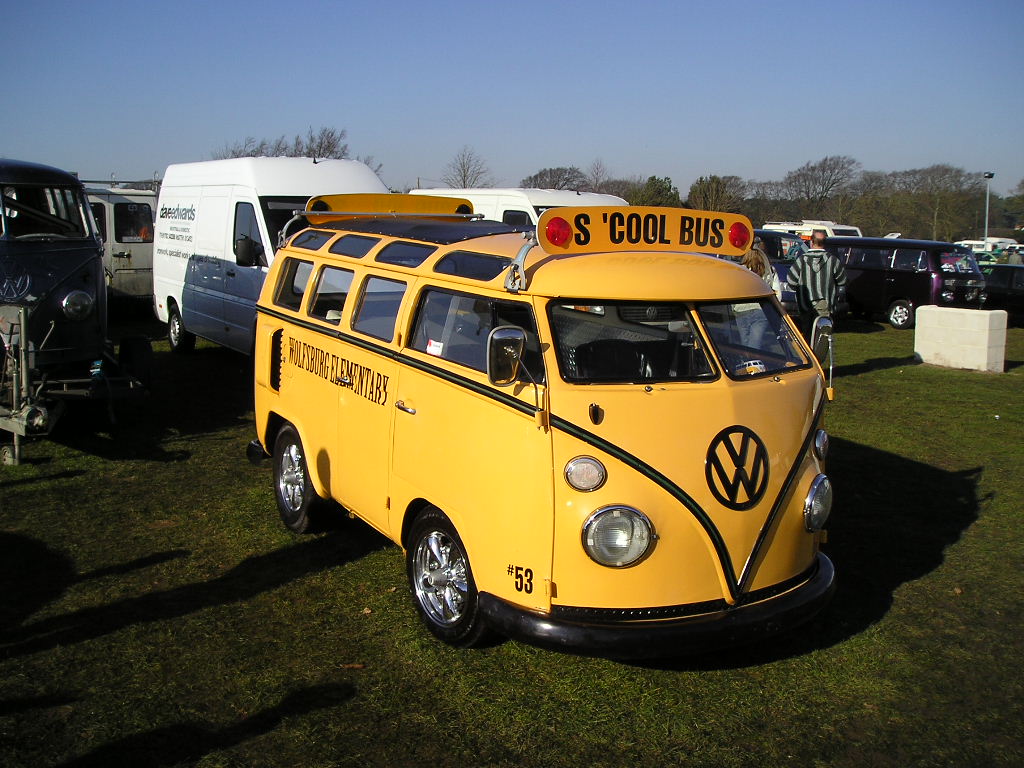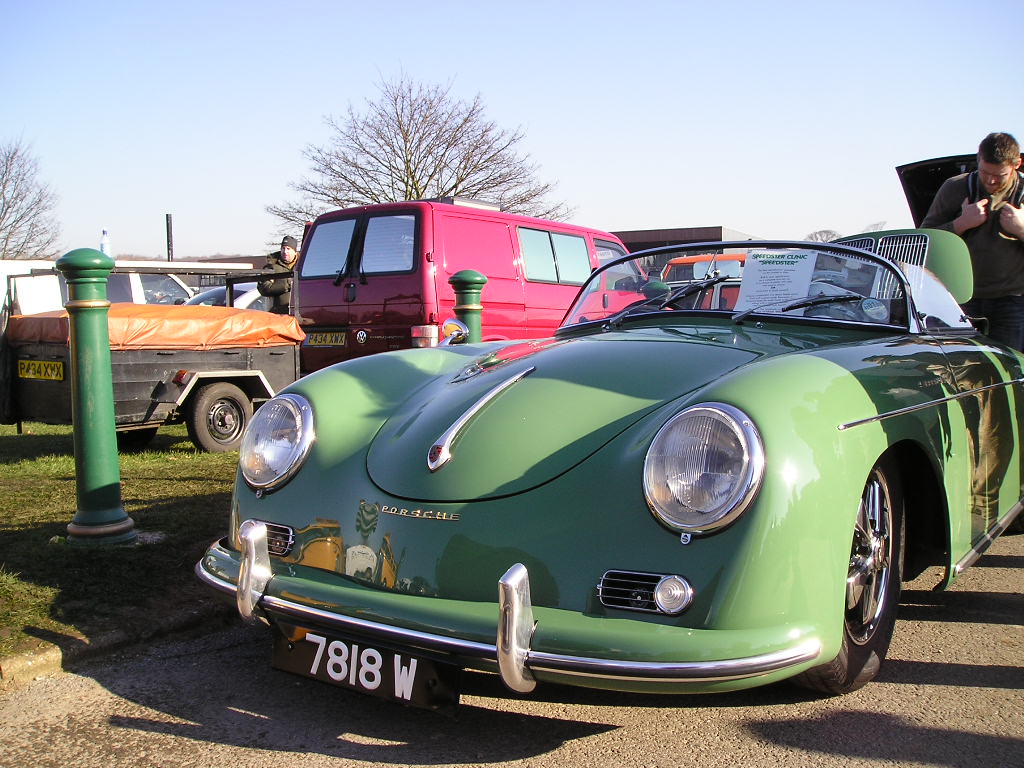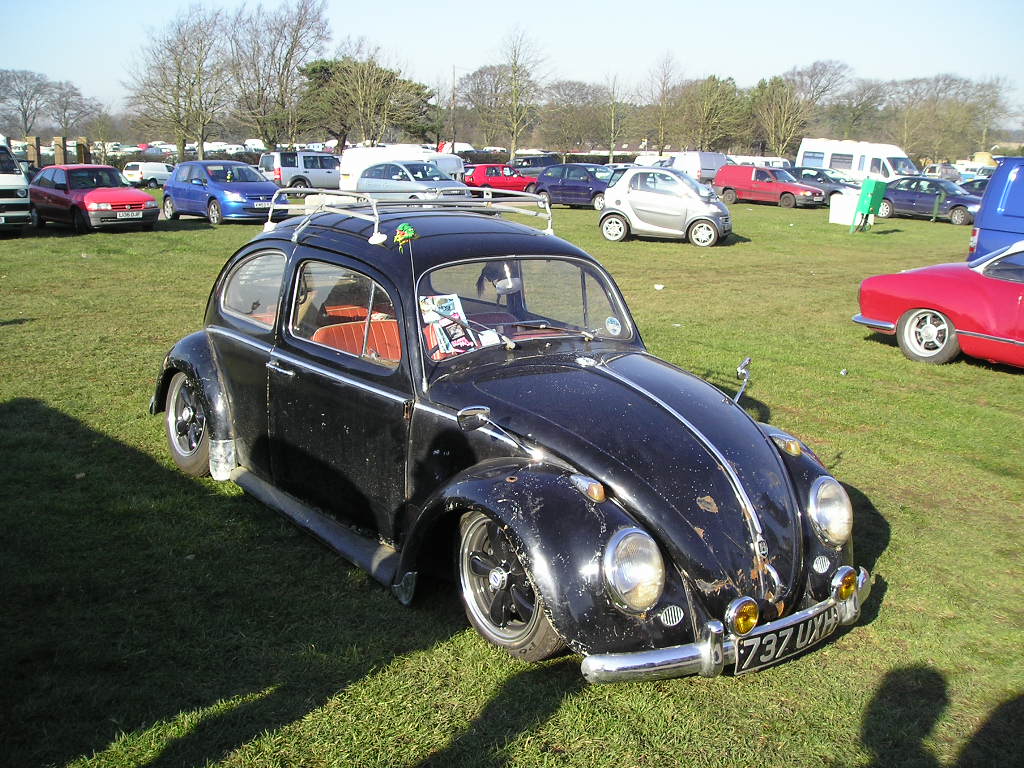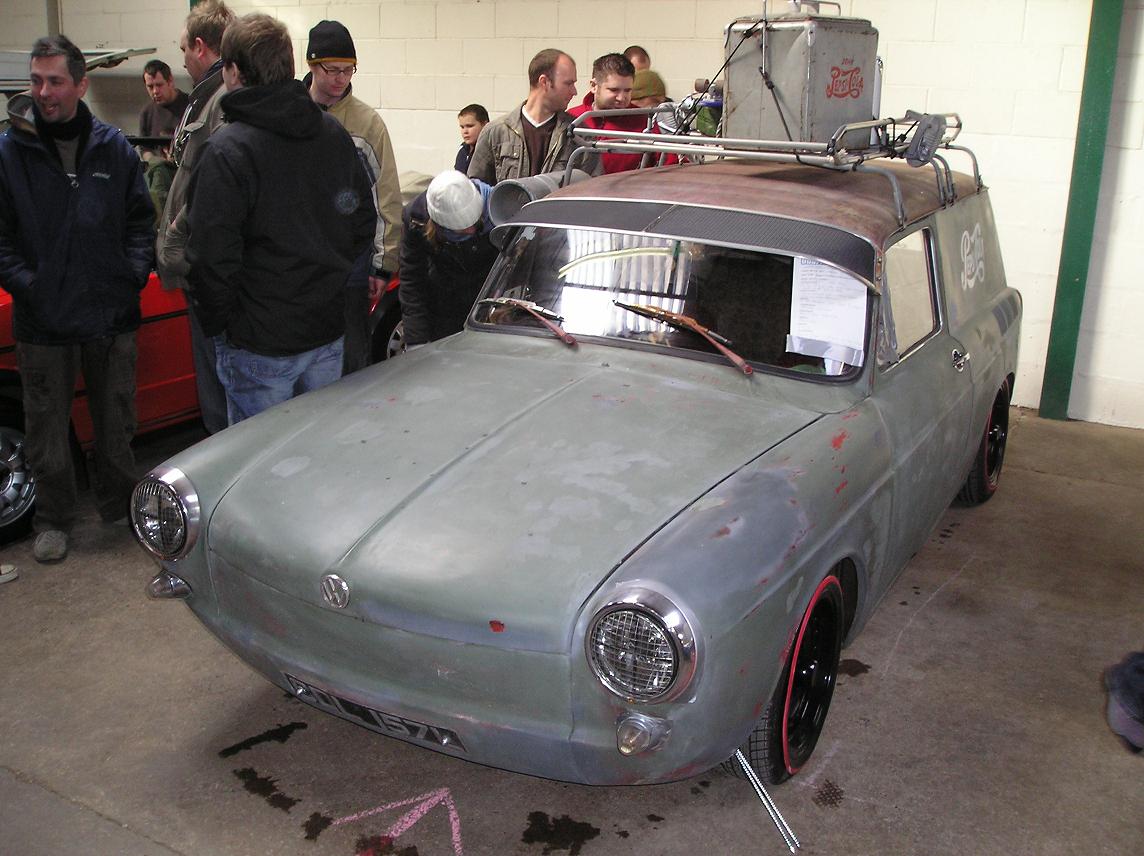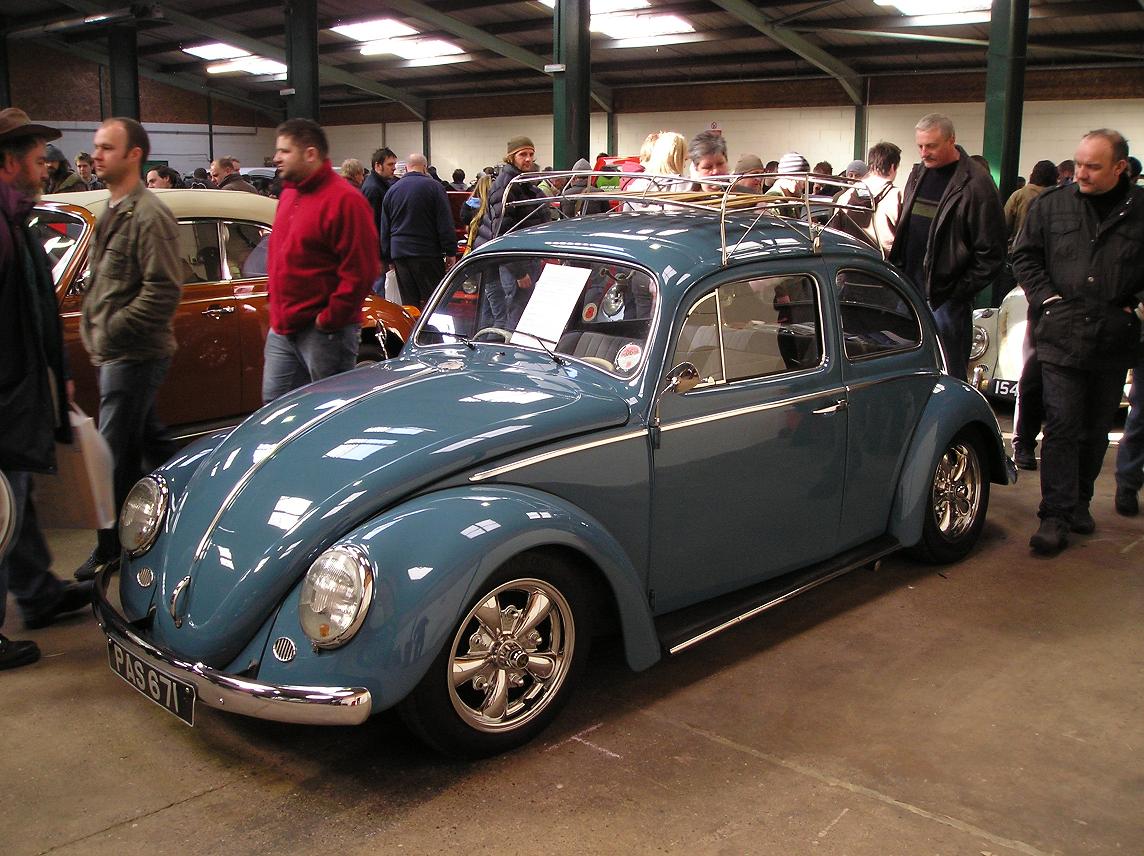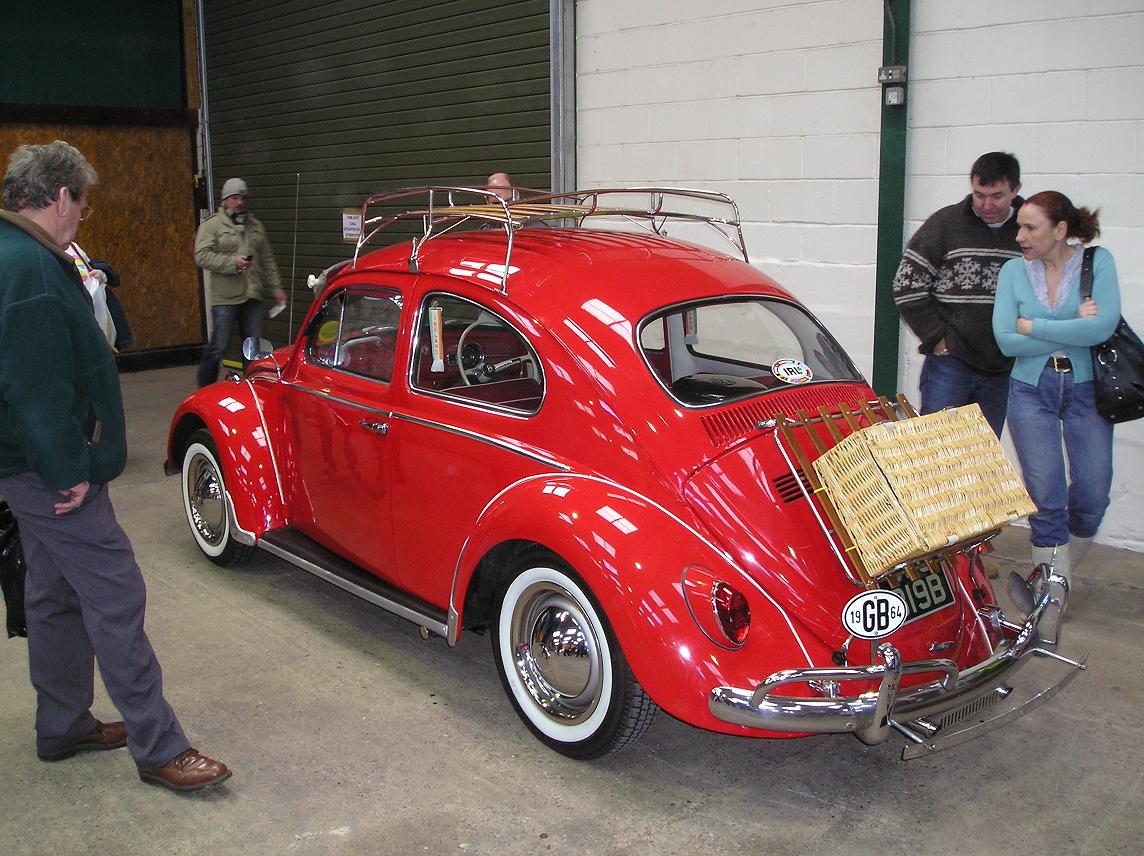 Some nice cars in the hall, and some nice ones in the car park too. Everybody seemed to be checking out the grey T3 with
the black rims and the camber on some bugs were a little rude. A good day, lets hope all shows this year have this type of
sunshine and feel about them. Can't wait now until the next show..........................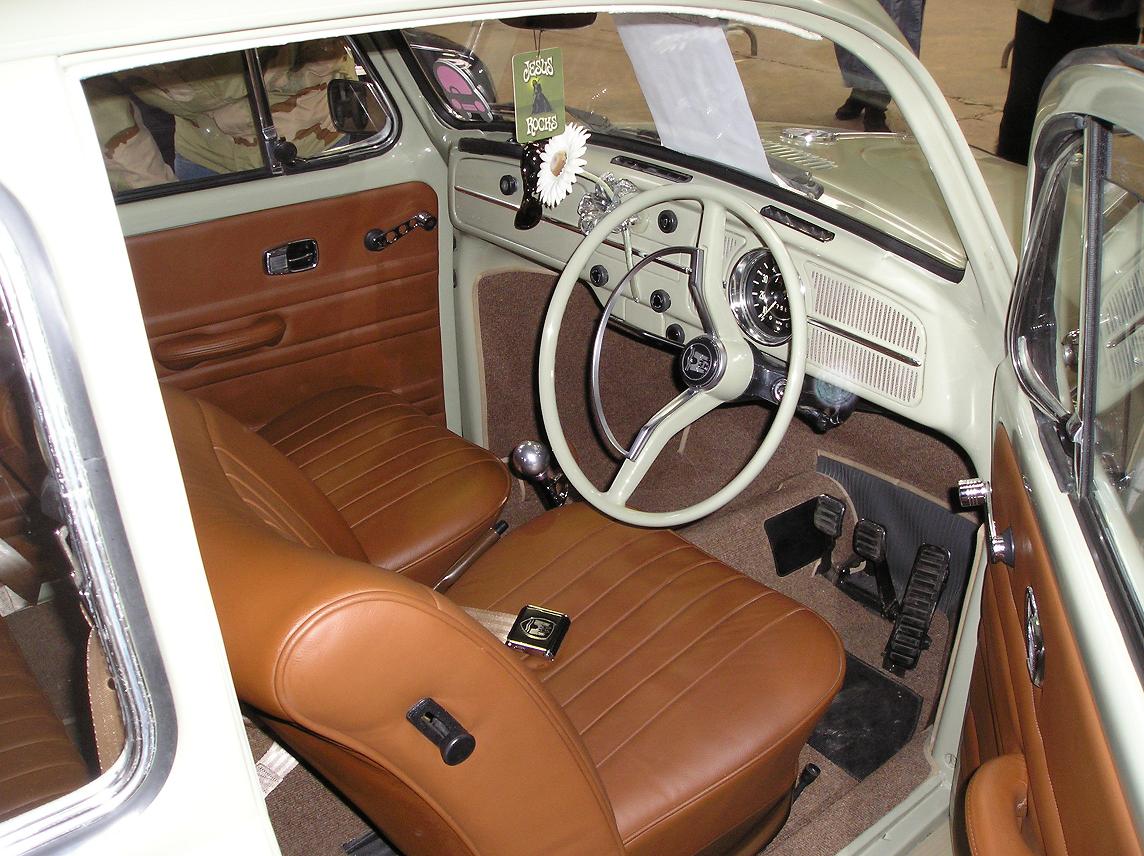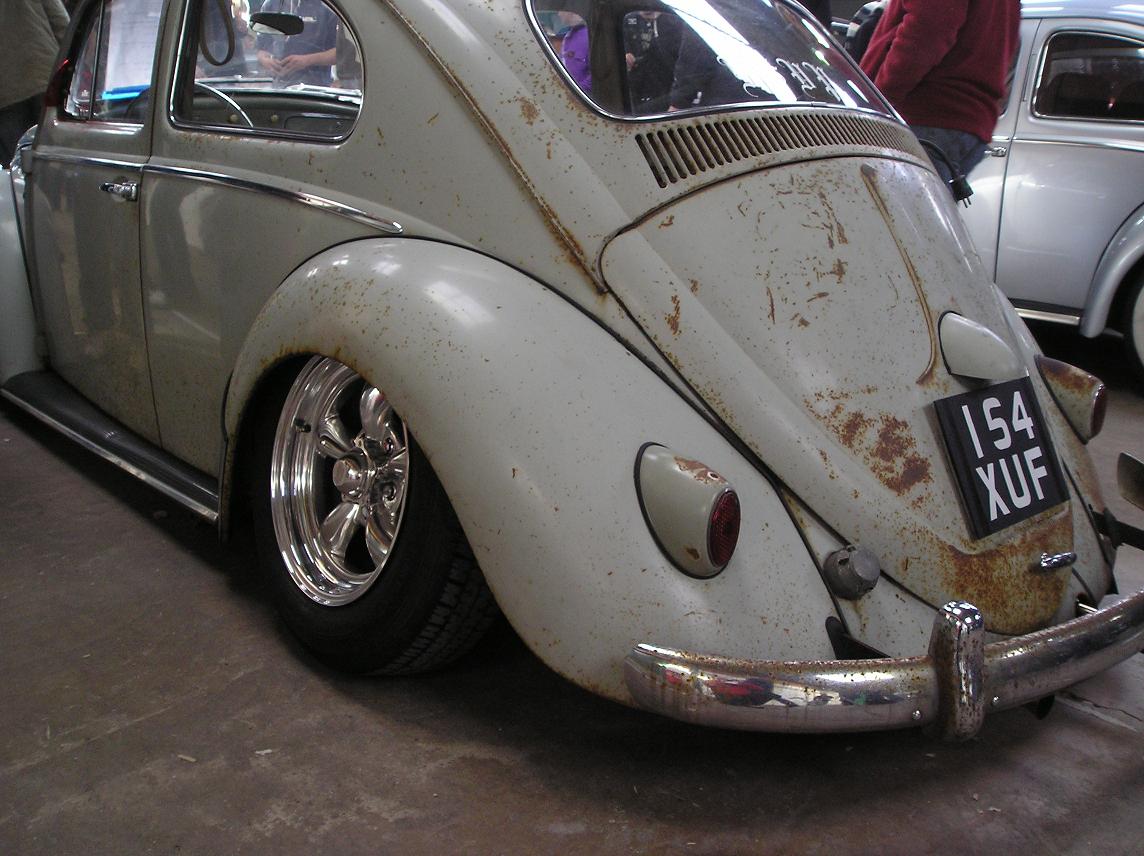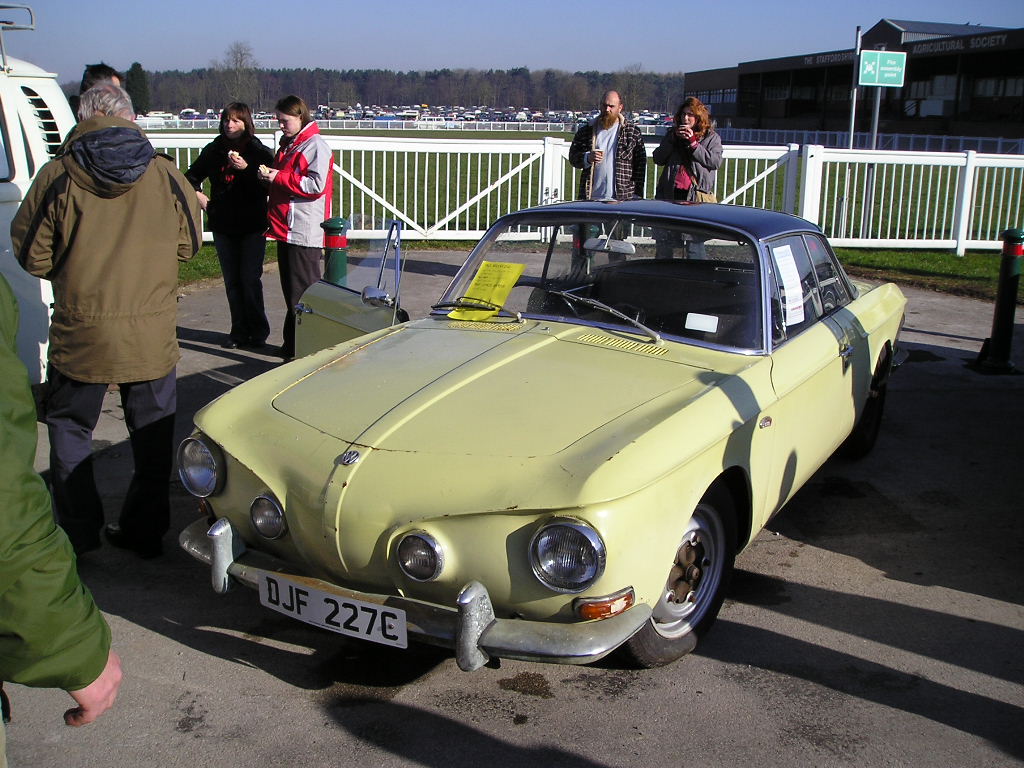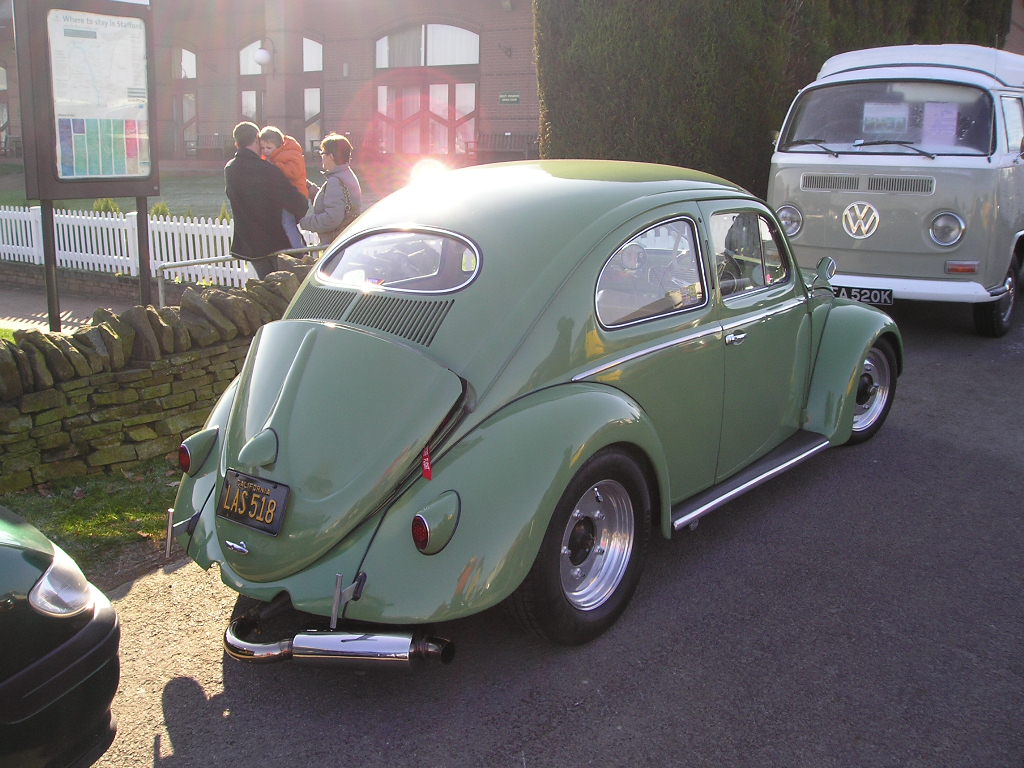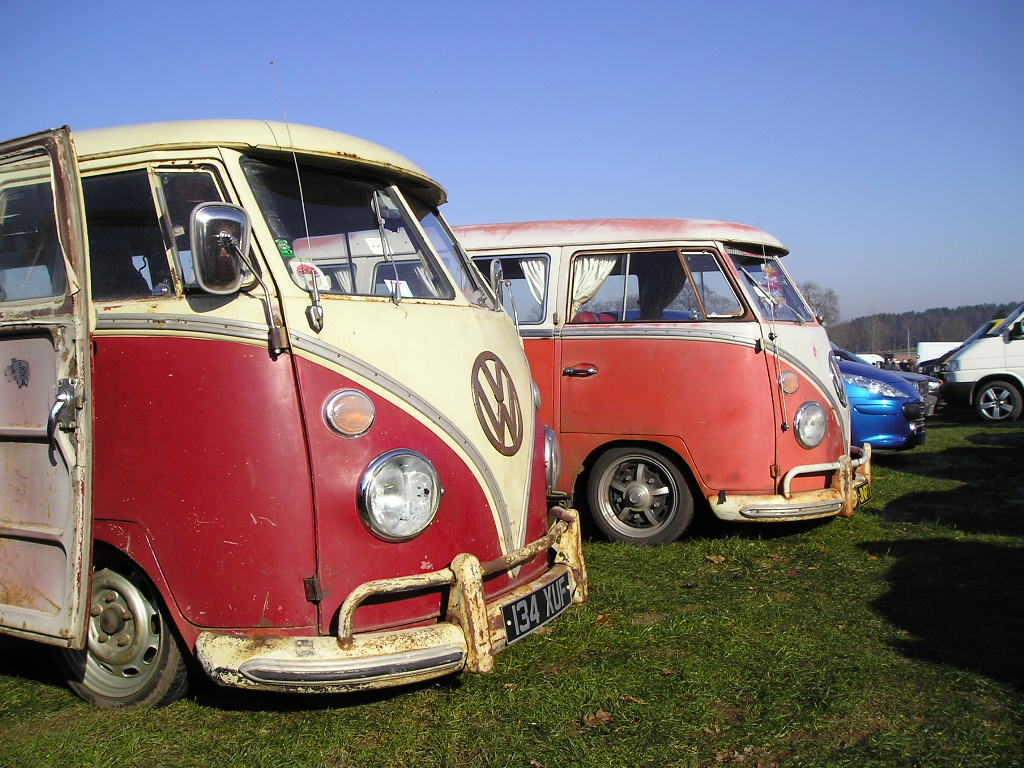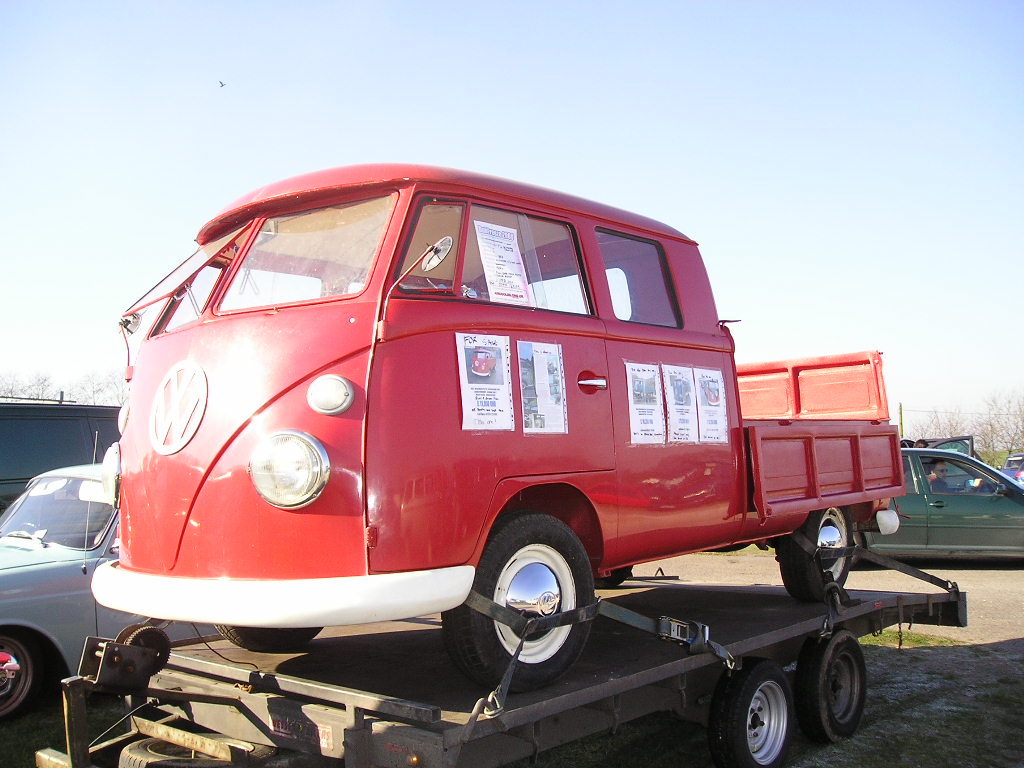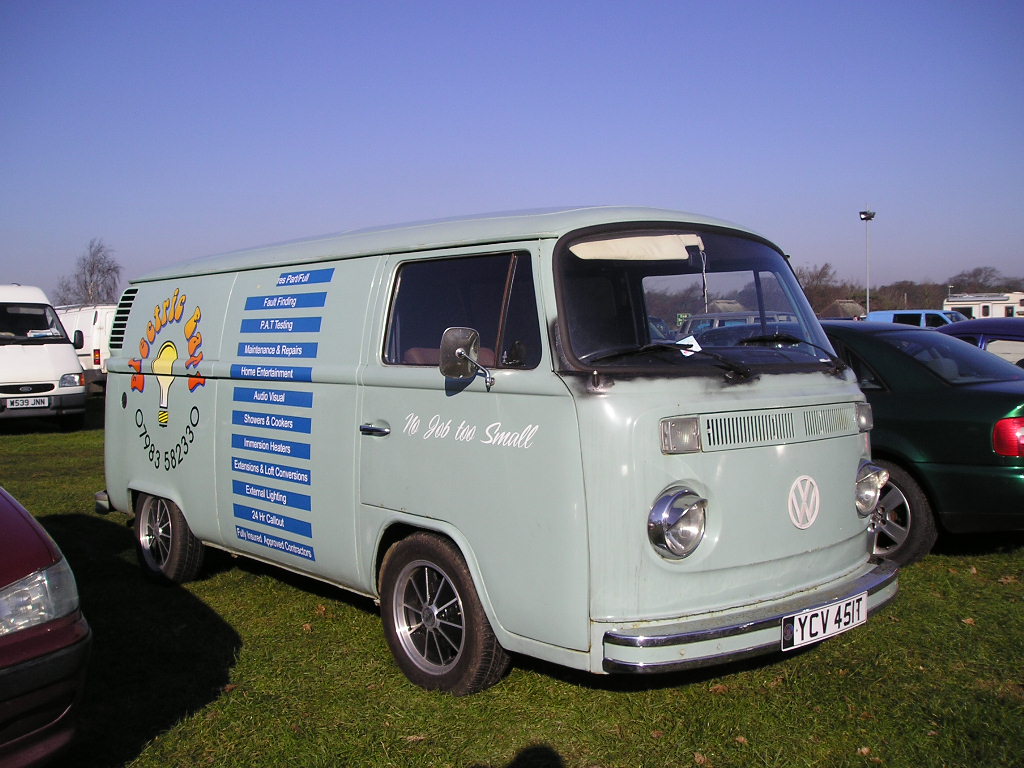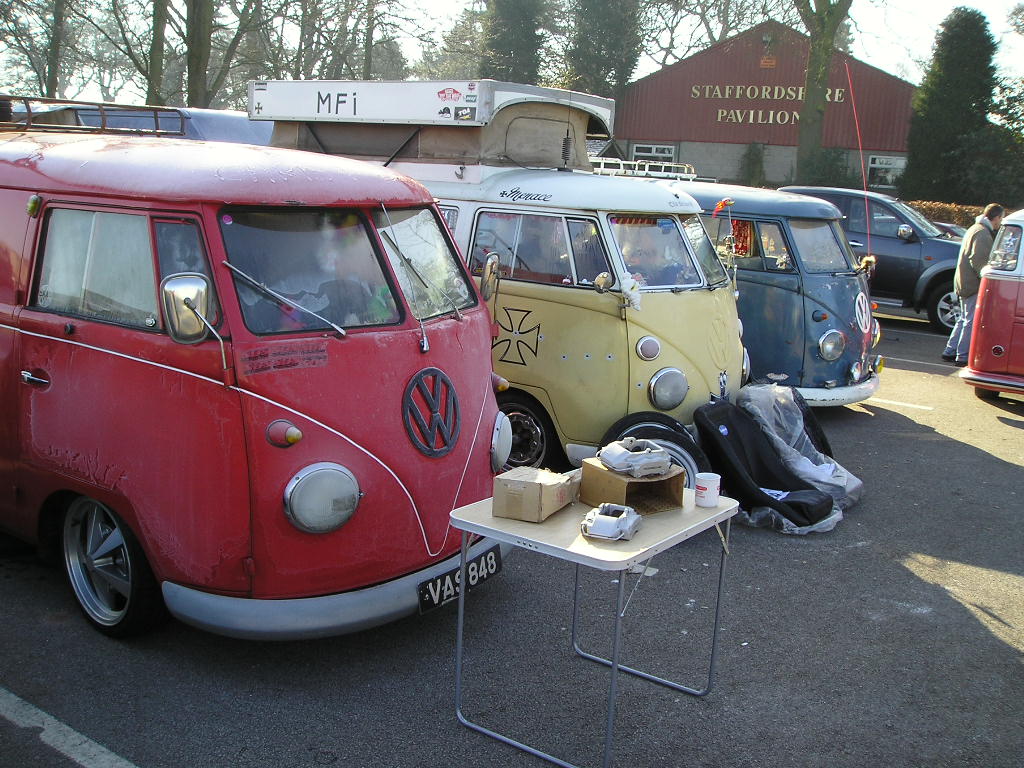 (06 Jan) The Butty Run / Long Itchingdon Diner Near Coventry
Popped along to the Butty Run Jan Meet, Quite a few cars turned out considering the cold 1degree temp. About 10 VW's
also turned up including 2 splitscreens a bay and a good handfull of bugs. The V8 engines sounded great...