覧覧覧覧覧覧覧覧覧覧覧覧覧覧覧覧覧覧覧覧覧覧覧覧覧覧
Special Order (SO) Colours. → Jump to : Single Dual West/Com Special SK Paintcodes
覧覧覧覧覧覧覧覧覧覧覧覧覧覧覧覧覧覧覧覧覧覧覧覧覧覧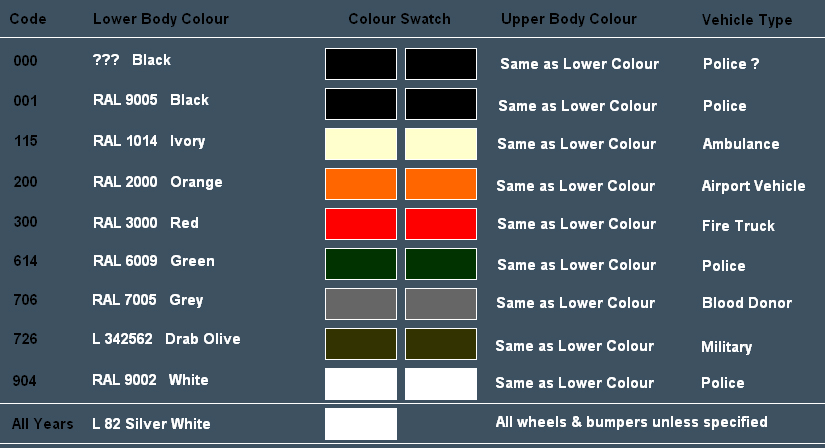 Special Order Models were available in the standard paint colours for the year.
Special Order (SO) Models were also available in specific colours that were public utility services.
These colour swatches were taken from original paint charts, but should only be used as a guide.
The colour may sometimes look off-colour due either to monitor settings or the transfer of the swatch to a digital format.